As a business owner, your company needs to grow its customer base. Your marketing team members have been tasked with generating leads and directing them to the sales team. However, these are the questions that keep you up at night: How many leads are needed to hit your sales targets? How many are becoming customers, i.e., what is your conversion rate? Which leads are the best—or most qualified—and how can you get the maximum results of your lead generation campaign?
To find out the answers to these questions, you need to start measuring certain metrics in your lead gen campaign. This does not need to be a cumbersome task you dread every day. Continue reading to ensure you are only tracking what is needed for your business.
Preparing to Measure the Success of Your Lead Gen Campaign
First, consider the following questions:
Have you identified what to measure, when to measure, and how to measure?
Is your business B2B or B2C, i.e., are you selling directly to the end consumer (B2C), or to other businesses (B2B)?
What is your product type? Product category? Product cost? Product margins?
Have you considered other variables, such as season, weather conditions, and usage of different lead generation tactics (website, blog, email marketing, social media, direct mail, online advertising, events, etc.)?
What is your monthly revenue goal?
What is the size of your average deal?
What is your target audience?
What is your conversion medium?
You will need the answers to these questions in order to effectively utilize the following six lead gen metrics.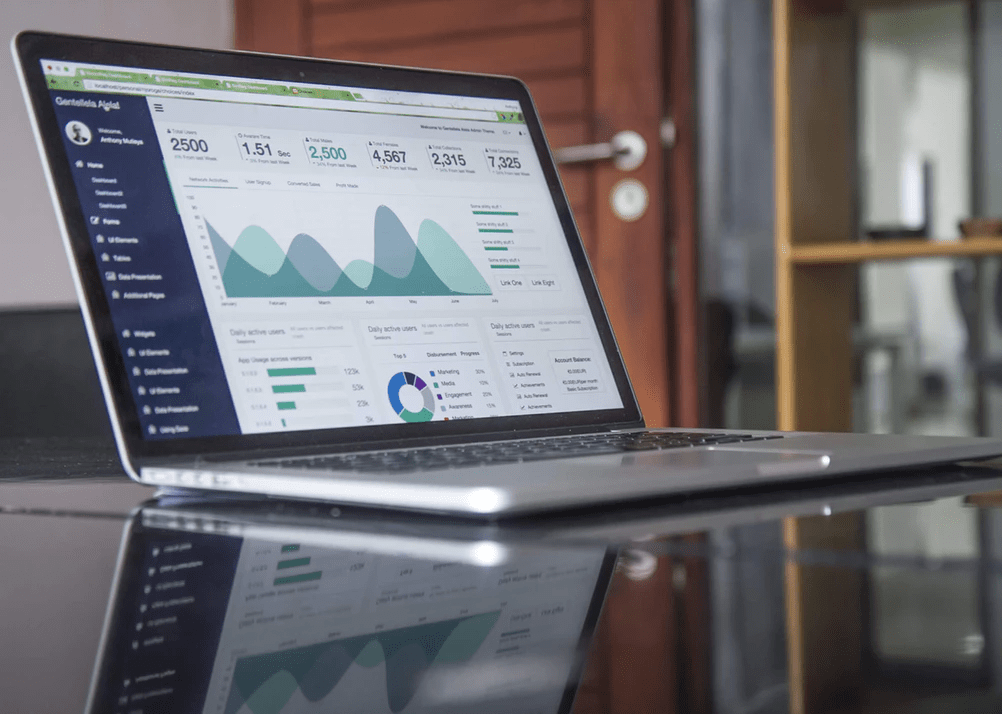 Getting the Most of Your Lead Generation Campaigns
There is much more to an effective campaign than just getting as many people as possible to fill out a form on your website, or to contact you via social media. It involves knowing how to generate the right leads to turn prospective clients into dedicated ones. To find out this and improve your ROI, you need to be analyzing the following metrics.
1. Marketing Percentage of Contribution to Closed Revenue
The final aim of each lead gen effort is to convert the leads into sales, so the bigger the percentage of revenue in closed deals that originated from these efforts – the better the lead gen campaign. Knowing this will help you determine which lead gen campaigns are worth your attention and marketing dollars.
2. Marketing Percentage of Contribution to Sales Pipeline
Besides having closed revenue from leads, another indicator of a lead gen campaign's effectiveness is the percentage of potential revenue in the sales pipeline (i.e. opportunities) that originated from the campaign.
3. Quantity of Sales Qualified Leads
The number of leads that are sent over to the sales team is one metric to be aware of, but always in combination with the next metric, their quality. For example, you might have many leads coming in through driving traffic to your website, but if they do not follow through, they may not be worth the effort.
4. Quality of Sales Qualified Leads
When a lead reaches the salesperson, he or she should be able to easily recognize whether the lead is worthwhile, so the percentage of leads not rejected by sales is another important metric to monitor. This will help you distinguish between a tactic that generates lots of cheap leads that are mostly dead ends, and a tactic that generates a limited number of leads that can be closed.
5. Cost Per Lead
The simple formula to calculate cost per lead is the total campaign costs divided by the number of leads. For example, if you spend $1,000 on Facebook ads, which generate 2,500 leads, your cost per lead is $1,000 / 2,500 = $0.4. The aim is to reduce your cost per lead, so the more shareable content you create will bring in more leads at no additional cost to you.

6. Cost Per Conversion
Calculated in a way same as above, this metric will show you if a particular lead source is too costly. When determining the total lead generation cost, keep in mind not just the direct advertising costs but also the labor involved in the process of generating a lead. You need to find a balance between tactics that generate many leads but are quite expensive, and tactics that do not generate many leads but are cheap and automated. The best tactics are the ones that generate many leads cheaply, whereas automating tactics (like direct emails) can improve the cost-per-conversion without sacrificing the number of leads.
Metrics That Do Not Work
There are a number of metrics which can appear satisfying on paper, but do not do anything for your business goals. Examples of metrics that do not work are:
Facebook Fans: Regardless of how many people have clicked "Like" when they were on your company Facebook page once, the majority of them never return to the page unless they see your valuable content on their newsfeeds.
Twitter Followers: Twitter users often follow random accounts for reasons unrelated to any actual interest in them. Many users follow you because they want you to follow them in return—if that does not happen in the next few days, they usually unfollow you.
Newsletter Subscribers or Trial Users: Even if someone subscribes to your email or signs up to trial your product, this does not tell you how many of them actually read your newsletter or really used your product.
Blog Post Views: These views do not indicate where a viewer is coming from, if they answer a reader's question, or even how much time the reader has spent on that page.
Email Open Rate: There are technical limitations to track these metrics to measure the effectiveness of the subject's line, because many email clients have to load images to count as an "open," and there are a lot of users who have images turned "off" by default.
All of these metrics offer positive reporting, but no context for future marketing decisions—something that actionable metrics can and should do.
Experiment and Continuously Improve
Your lead generation strategy should be always evolving—you should constantly be trying other tactics and focusing on the ones that work the best. The most effective marketing programs have measurement strategies planned intentionally and well in advance before starting the program.
Do not be afraid to experiment. For example, try changing the conversion rates and see how your lead goals go up or down accordingly. Even if your company is continually increasing sales, there is always room for improvement. Only once you know what you are measuring, and have good metrics in place, will you be able to improve your lead generation campaign results.
---
Sources:
Calculating Cost Per Lead Image: https://elementthree.com/blog/translating-lead-generation-into-real-business-value-your-cfo-will-love/