Read on to find out how to get a high-quality logo design for as little as $5.
---
9 Best King Logos
When my colleague set out to test several logo design services, I was eager to see his results. He compared logo designs from various services and compiled a full review of how they stood up against each other. Check out his
comprehensive logo design service comparison
 to find out how some of the most popular services performed.
How to Get Your Logo Designed for Just $5
Your logo design may be royal but it doesn't have to cost you a fortune. In fact, you'll probably be surprised at how little it can cost with Fiverr. This freelancing platform allows logo designers to offer design packages beginning at just $5, so you can hire a pro designer to create an original logo without sacrificing quality.
Go to the Fiverr homepage
 and type "king logo" into the search bar. If you'd like to expand your search, try related terms like crown, royal, or gold logo, too. Designers with relevant packages will then pop up in the results. Scroll through the options until you find a designer that interests you.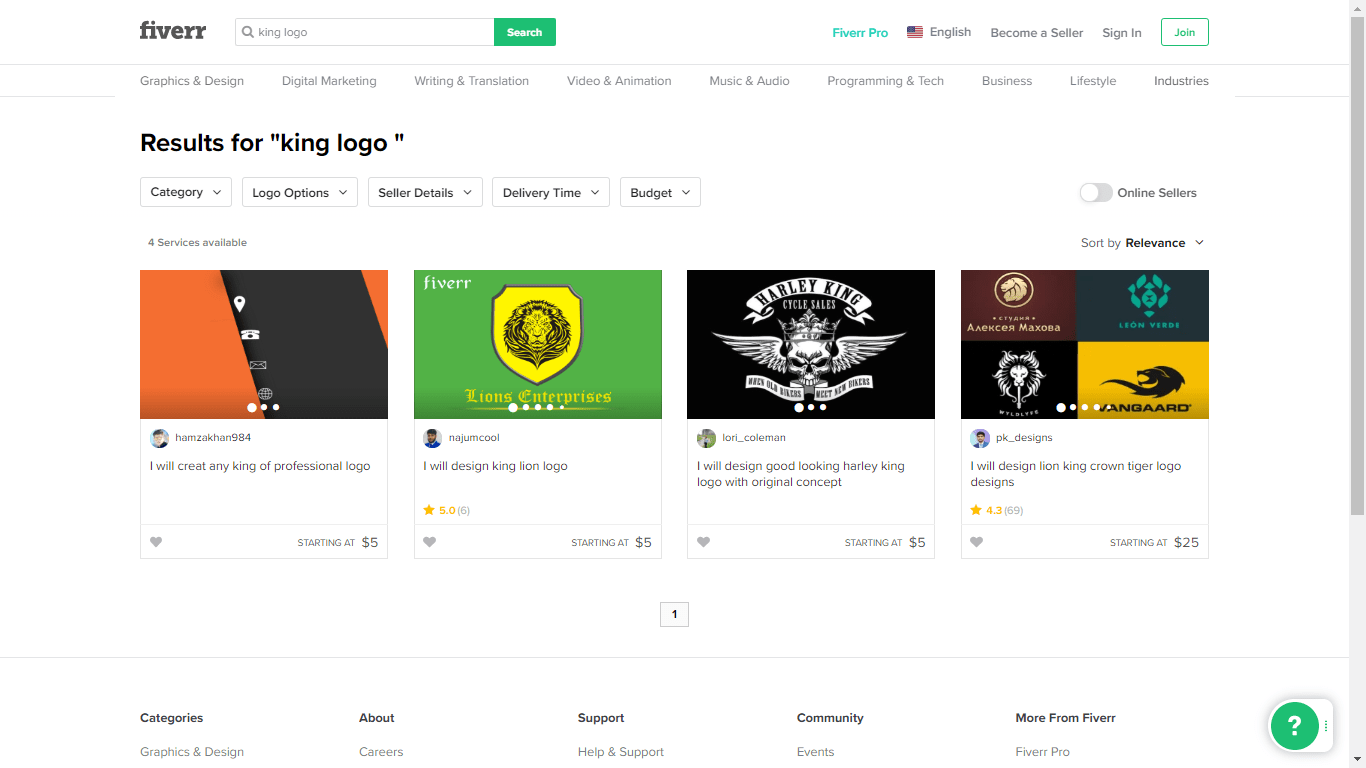 Click on a designer's profile to learn about their services and view their portfolio. Read their 'About This Gig' section for more information on their style and any specialties they have.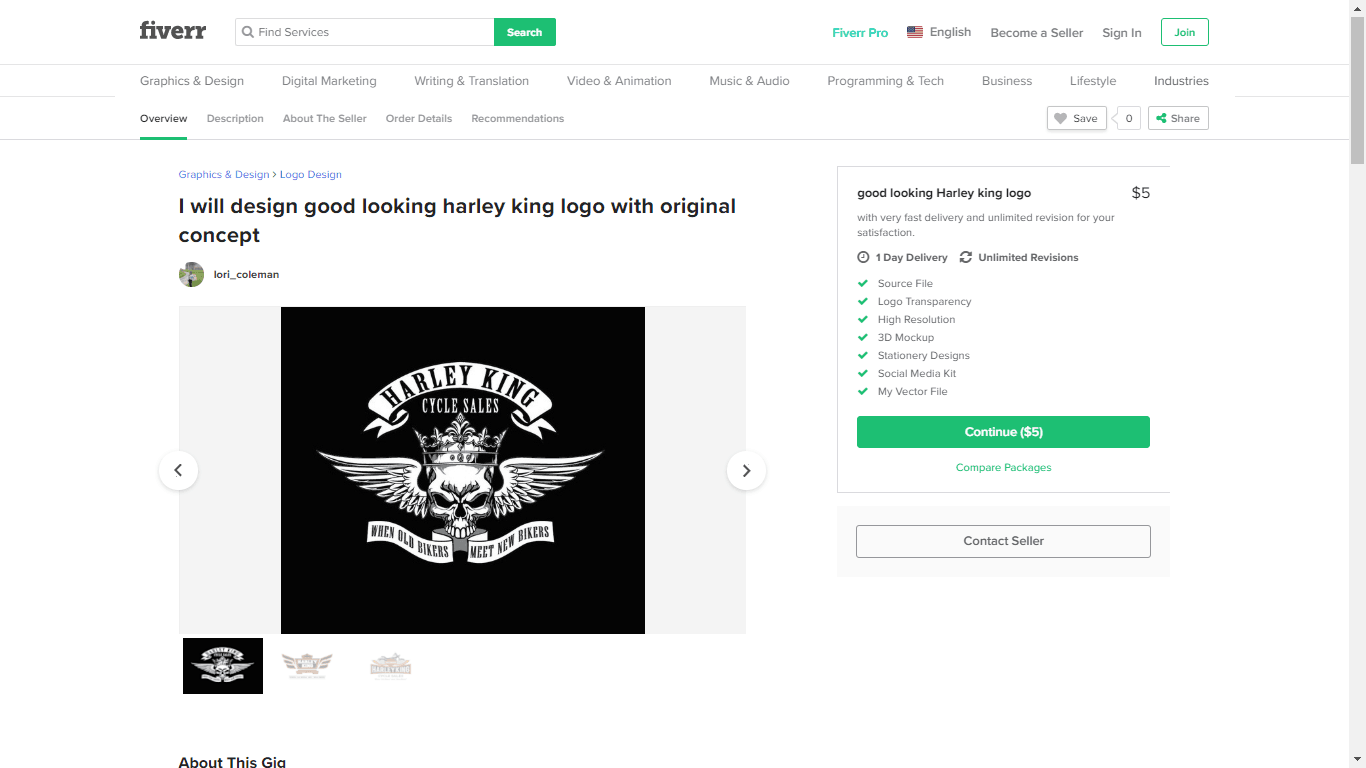 When you're confident you've found the right freelancer, click
Continue
to move to the next page. Here, you'll be able to review the services in the selected package and the final cost. Click
Order Now
to pay and finish hiring your designer. Once payment is complete, you're well on your way to getting your new, professionally designed logo.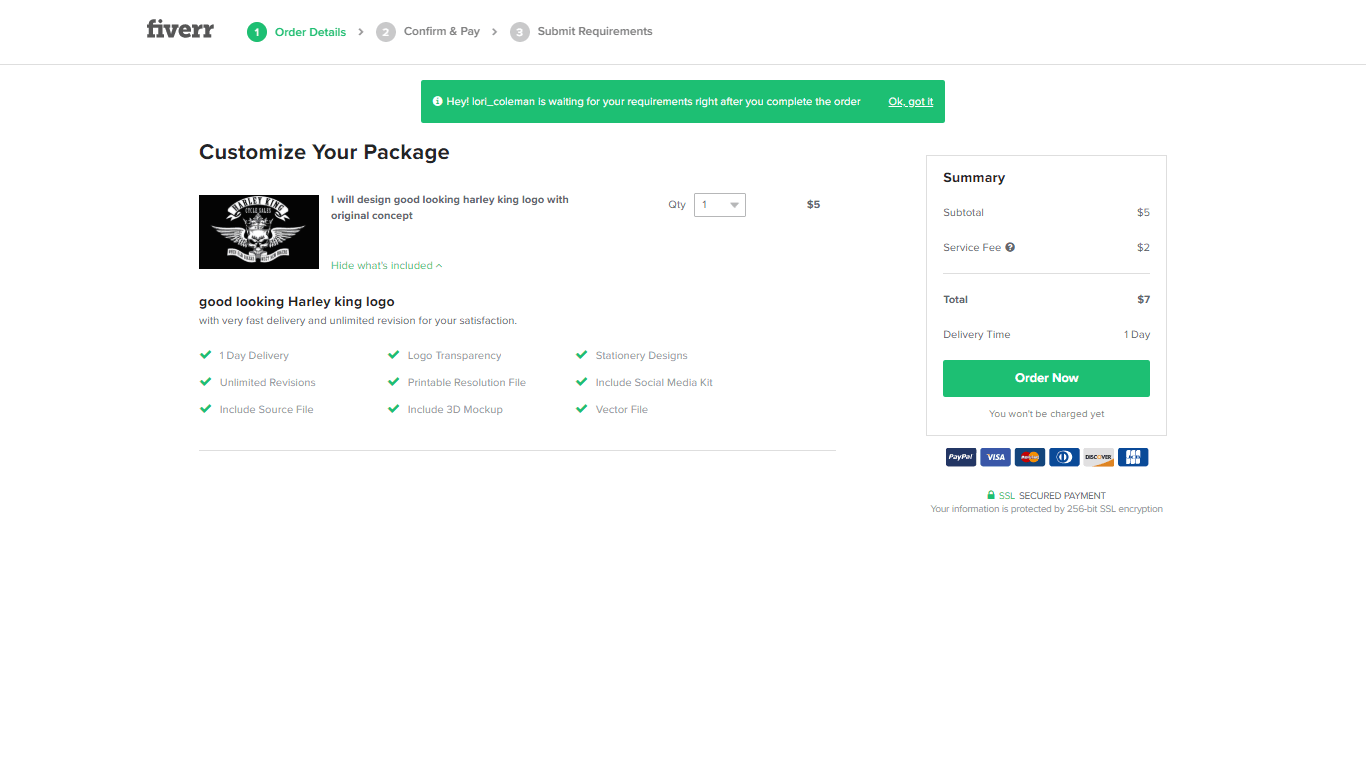 Want to learn more? Check out our
in-depth Fiverr review
 for more tips and example logos.
Other great Fiverr features include:
Payment protection – Even though your payments are made before you receive your logo, the funds are never released to the designer unless you're 100% happy.
No surprise fees – A designer can't raise their fees or overcharge you after work has been commissioned.
Fiverr Pro – If your budget allows, consider hiring a Fiverr Pro designer. These designers have been assessed by Fiverr staff and are certified as having exceptional design quality, on-time work delivery, and great customer service.
Seller levels – Levels are assigned based on time on the site, customer feedback, and timely work delivery – so you can easily choose a more experienced designer.
How to Make Your Own Logo Design
Using a DIY logo maker is a great choice to approach your logo design in a more hands-on way. Although using a logo maker can be fun, it'll take some time, effort, and artistic skill to get it looking right. You'll need to go into it knowing exactly what you want from your logo to achieve your desired look. Wix Logo Maker is my ultimate recommendation for anyone interested in making their own logo. There are countless logo makers available, but in my opinion, this one has all the best features rolled into one tool. To start your logo,
go to the Wix Logo Maker homepage
 and create a profile. Enter your company name and tagline.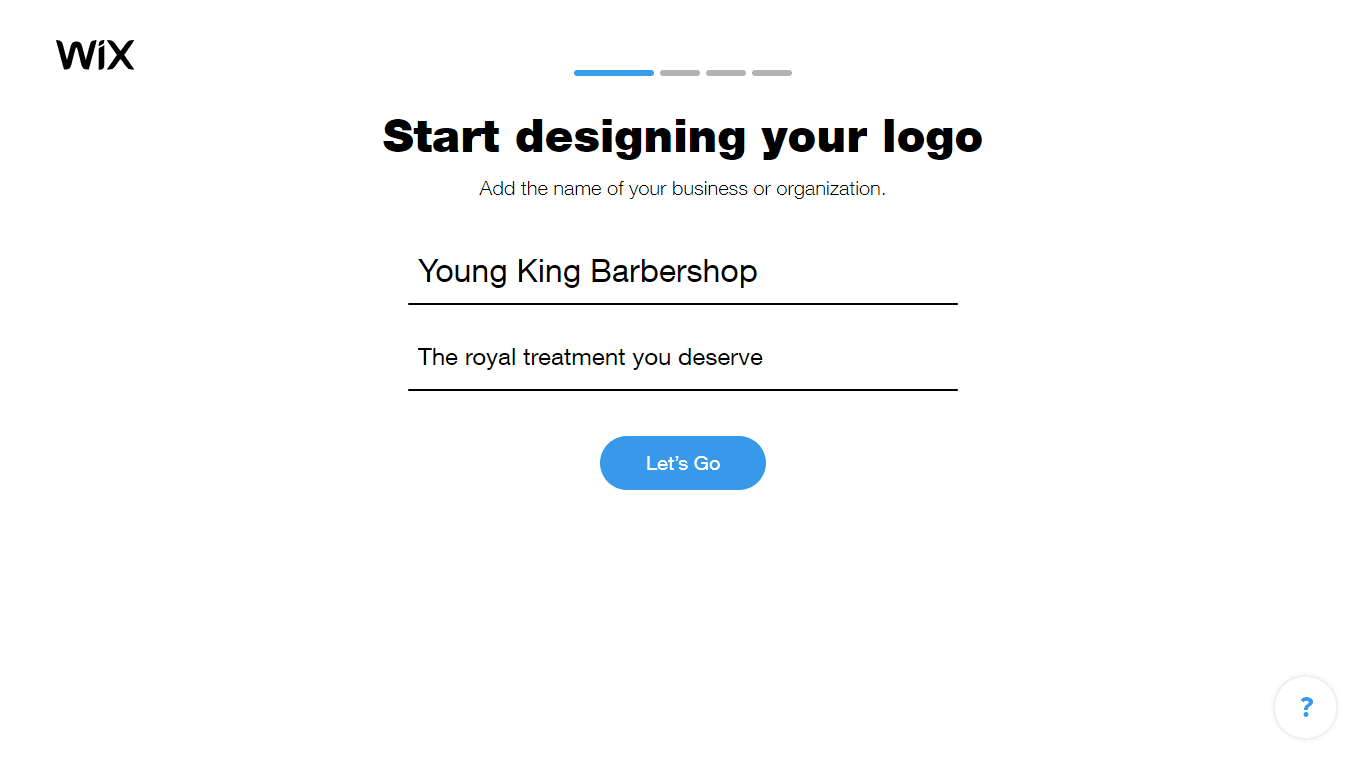 Search your industry in the dropdown menu and choose the one that applies to your company or brand. I chose "Barber Shop" to match the business in my example.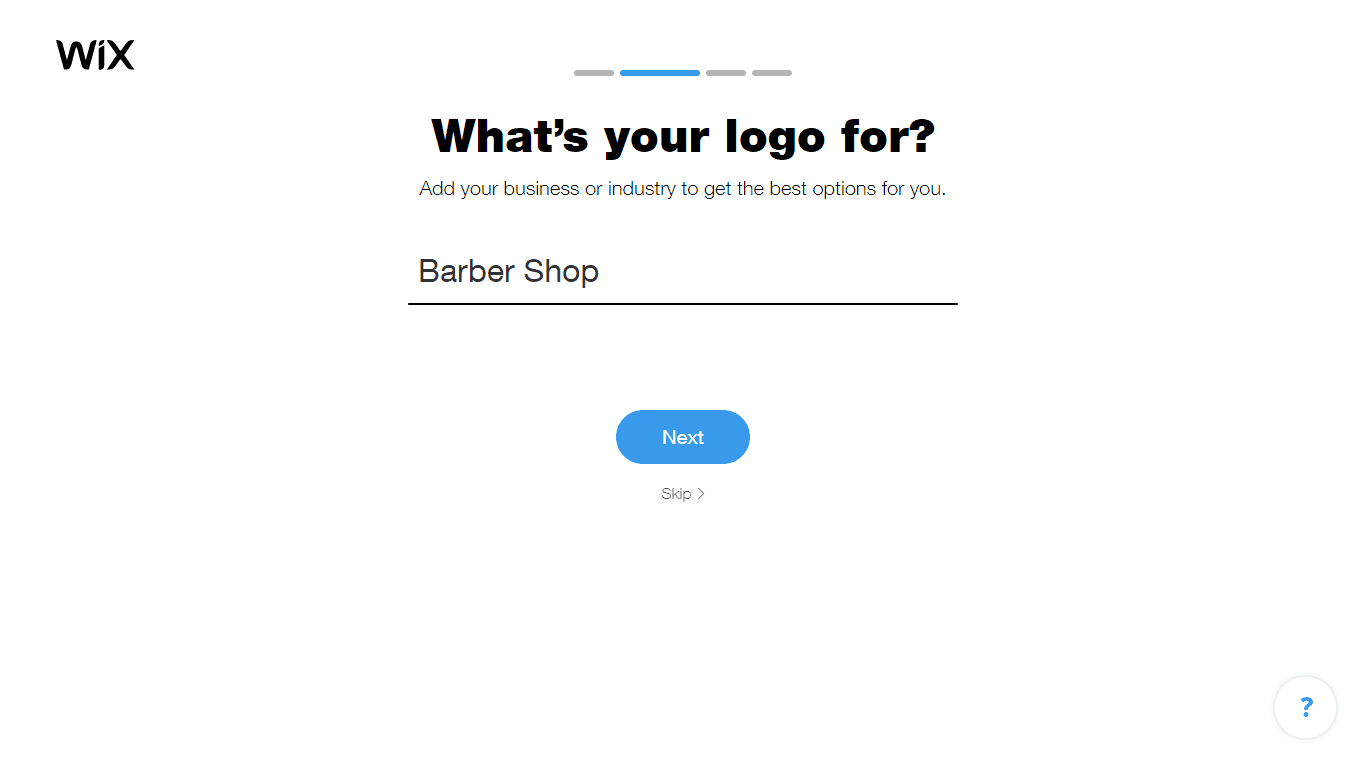 Select a few different adjectives to describe to the AI wizard how your logo should look and feel.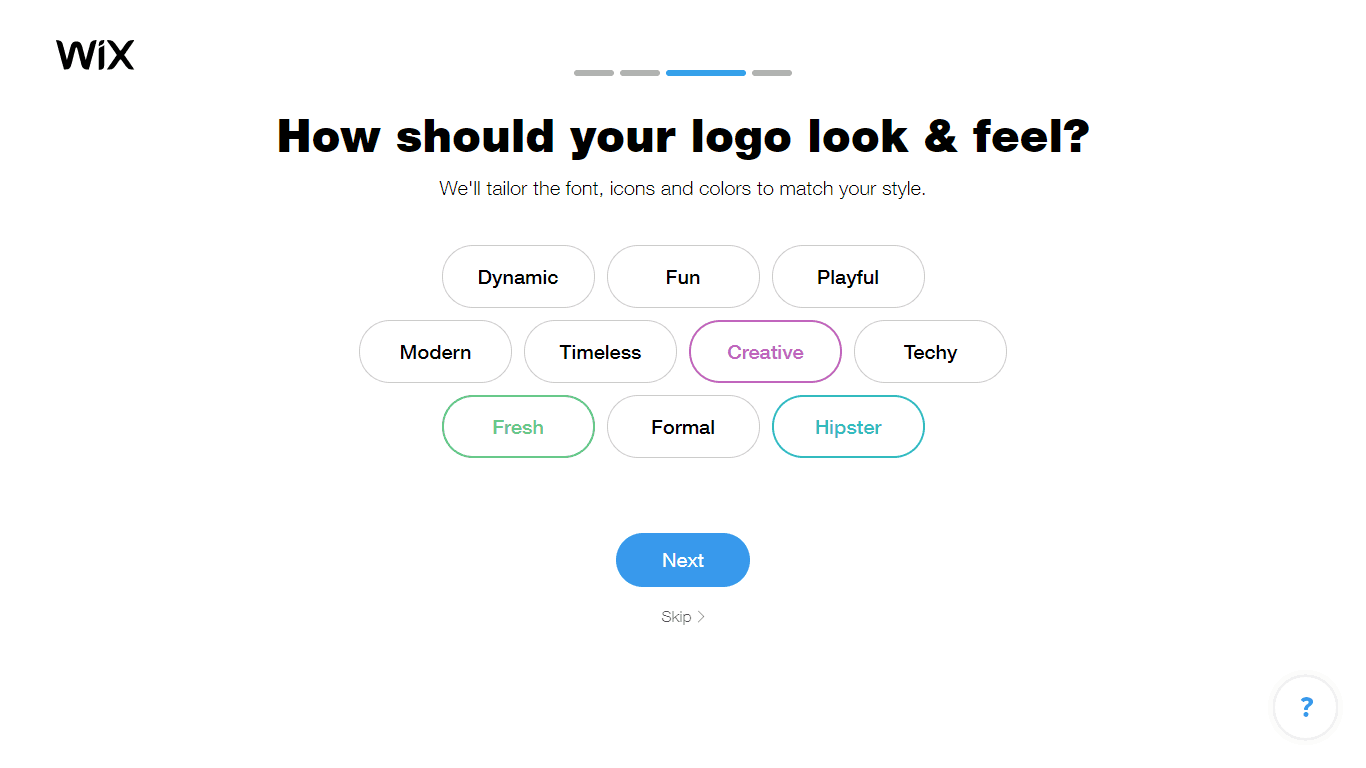 Tick all the locations you intend to use your logo, like social media or a website. Then click
Next
to generate your logo suggestions.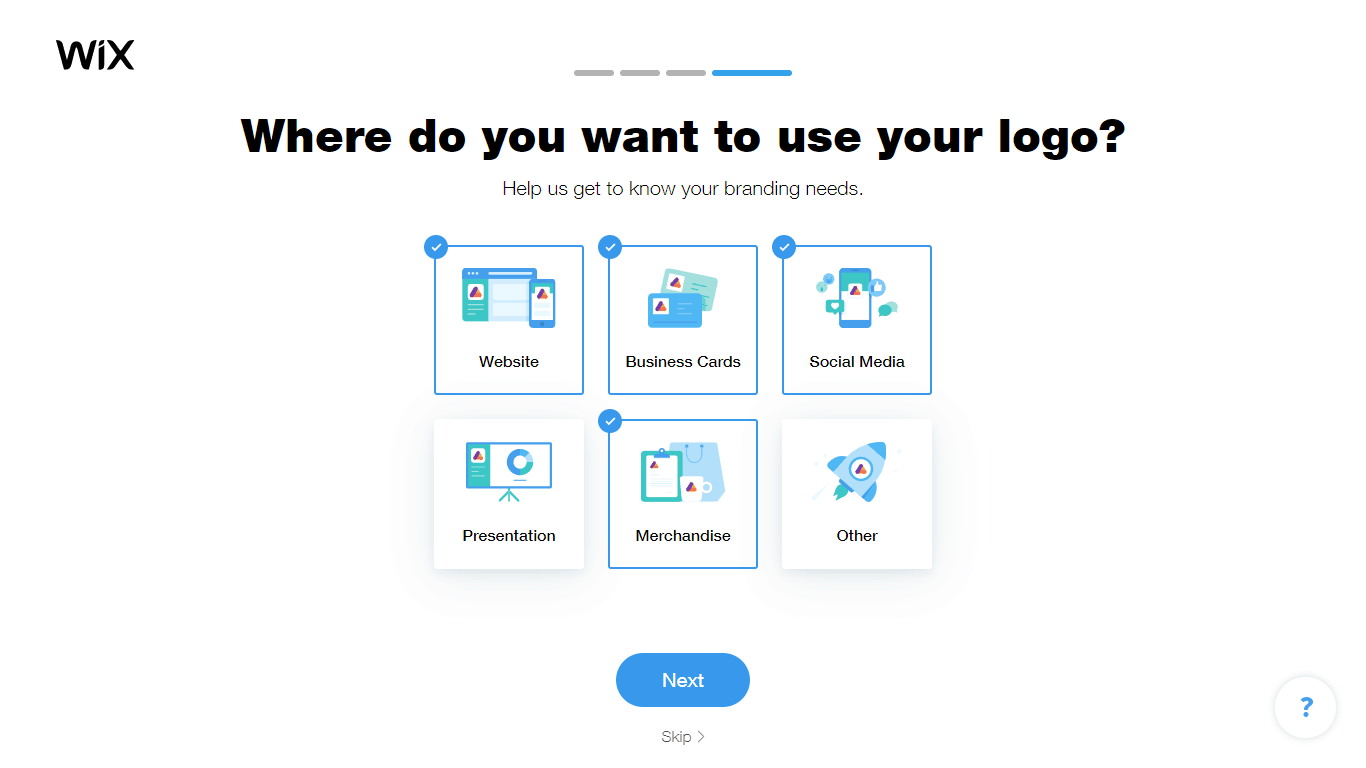 Now for the fun part. The AI will bring up loads of suggested logo designs. Scroll through to browse and click
Load More
to see more options.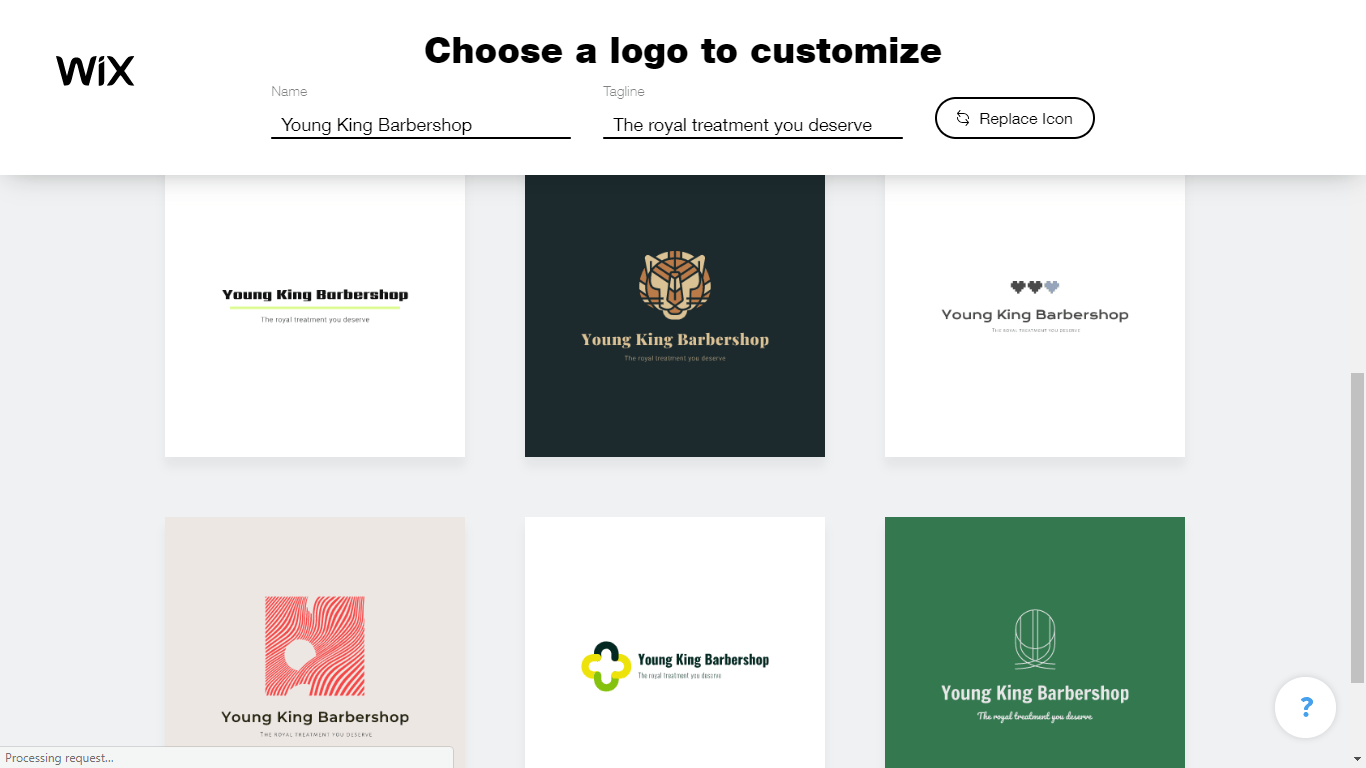 As you can see in the screenshot above, this might not necessarily bring up king-related imagery, even if the word is included in your business name. But don't worry, this is easy to fix. Choose a new icon by clicking
Replace Icon,
and search for a new term. I searched for "king", which brought up a good selection.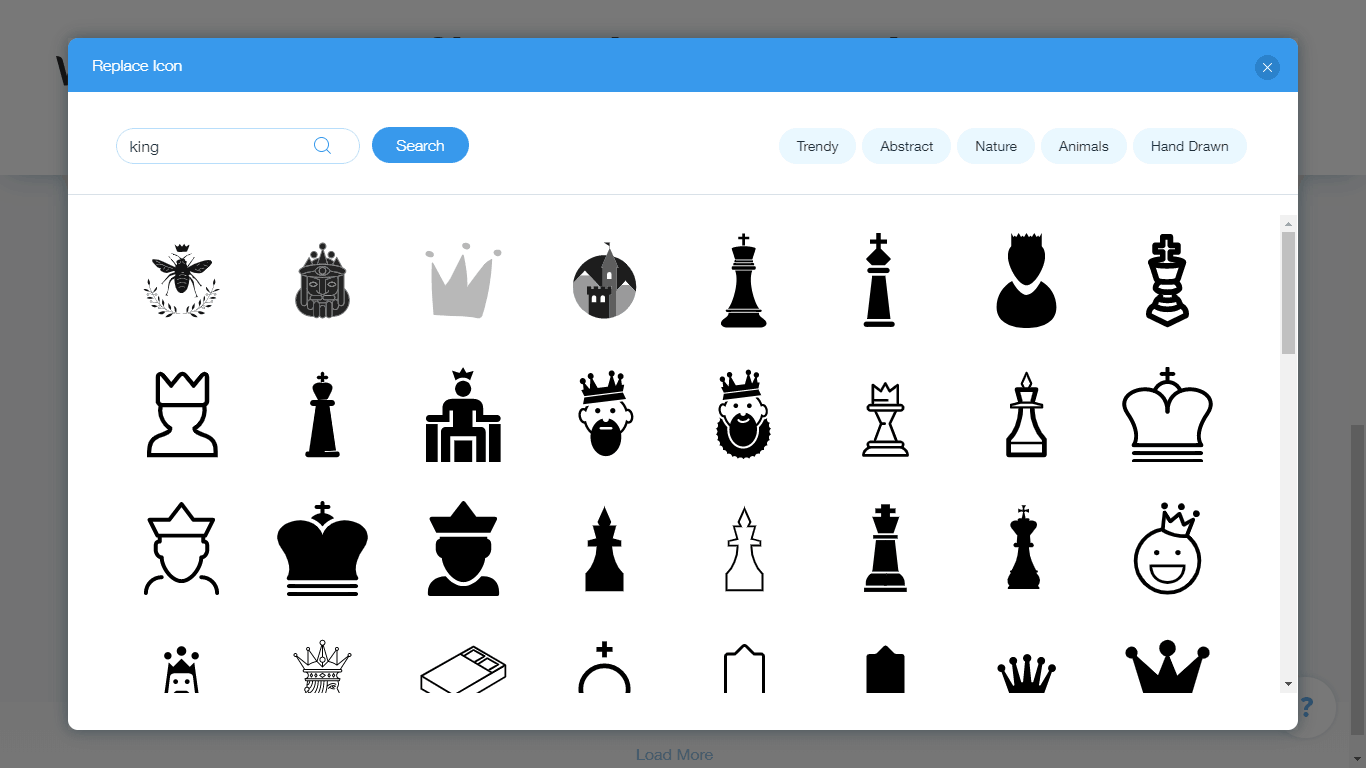 The updated logo suggestions will present your new icon, which will substitute all the previous ones. You can simply browse through these suggestions to discover a preferred option. Once you've found one you like, click on it to proceed to the next step: the logo editor. Within the logo editor, you have the flexibility to personalize all the details according to your preferences. Feel free to make adjustments to the background, font, text, icon, positioning, and colors as you see fit. Once you're satisfied with your design, click
Next
to choose a package, make your payment, and download your new high-res logo.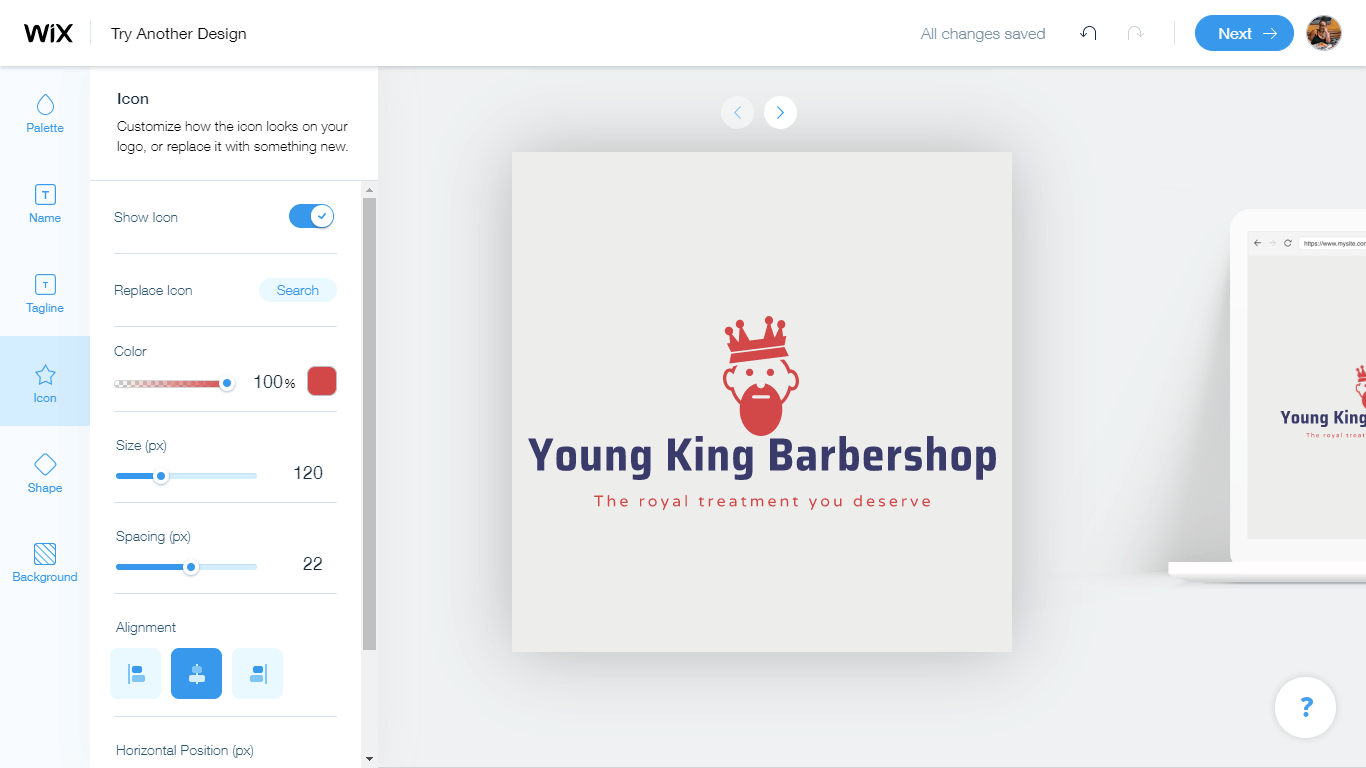 And in just those few easy steps, your logo design is finished and ready for use in the real world! Need more information? Read our
expert Wix Logo Maker review
 to see some logo samples.
Wix Logo Maker Alternatives:
LogoMaker – LogoMaker lets you create your logo in four simple steps. It's a great option for total beginners or if you need a quick, uncomplicated logo. In our full LogoMaker review you'll find some useful tips and tricks on how to get the most out of the platform.
Looka – If you're a small business or a startup, you can use Looka for more branding than just your logo, like business card designs and social media kits. Learn more about its features in our in-depth Looka review.
In Conclusion
Most logos will benefit from the creative eye and specialist software of an expert logo designer.
With Fiverr you'll get a professional, unique design, and it could only cost you $5!
, In my opinion, most other logo design options won't give you the same quality and value that Fiverr designers can. Heart set on making your own logo? That's cool too.
Wix Logo Maker uses intelligent AI technology to keep the logo-making process as simple and straightforward as it can be.
Don't waste your time on other DIY services – Wix Logo Maker is the best out there. If you're still shopping around for the perfect logo design service, check out my colleague's
expert logo design services comparison
. You'll be able to check out several of the top design services and see how they performed in his thorough test.