because
they aren't overly complicated. There are clever ways of working aspects of your business into your logo to make sure it doesn't fall flat. Depending on your industry, you can turn the angled lines of the K into a relevant icon – a skateboard ramp or ski jump, for example, or use the lines as branches of a tree. No matter what your vision looks like, you'll need a logo designer to truly make it come to life. Hiring a professional can be much cheaper than you'd think, too.
In this article I'll show you how you can get a logo designed for just $5.
9 Best K Logos
Not every logo design service is created equally. To prove this, my colleague tested various services and rated them based on value and quality. Check out his 
comprehensive logo design service review
 to see how each service performed in his test.
How to Get Your Logo Designed for $5
Your logo is one of the most important elements of your company. You need a K logo that reflects the quality of your business in just one glance – a poorly designed logo can make a business look unprofessional and untrustworthy. But you no longer need to spend hundreds or thousands of dollars to ensure a high-quality design. Freelancing website, Fiverr, makes the need for costly logos a thing of the past. Thousands of freelance designers on Fiverr offer logo packages at the entry-level price point of $5. Package costs can go up from there, and they do, but many expert designers choose to offer their basic packages at the $5 mark.
Head to the Fiverr homepage
 to see the options for yourself. Since you're unlikely to find many designers that
only
make K logos, try searching terms like "monogram logo", "initial logo", and "minimalist logo" instead. Browse the results and click on any profiles that interest you to see a designer's full portfolio, their "About This Gig" section, and a full list of their services. Still have questions? Click
Contact Seller
to message the designer directly. Once you've decided on a designer, select a package and click
Continue
to move on.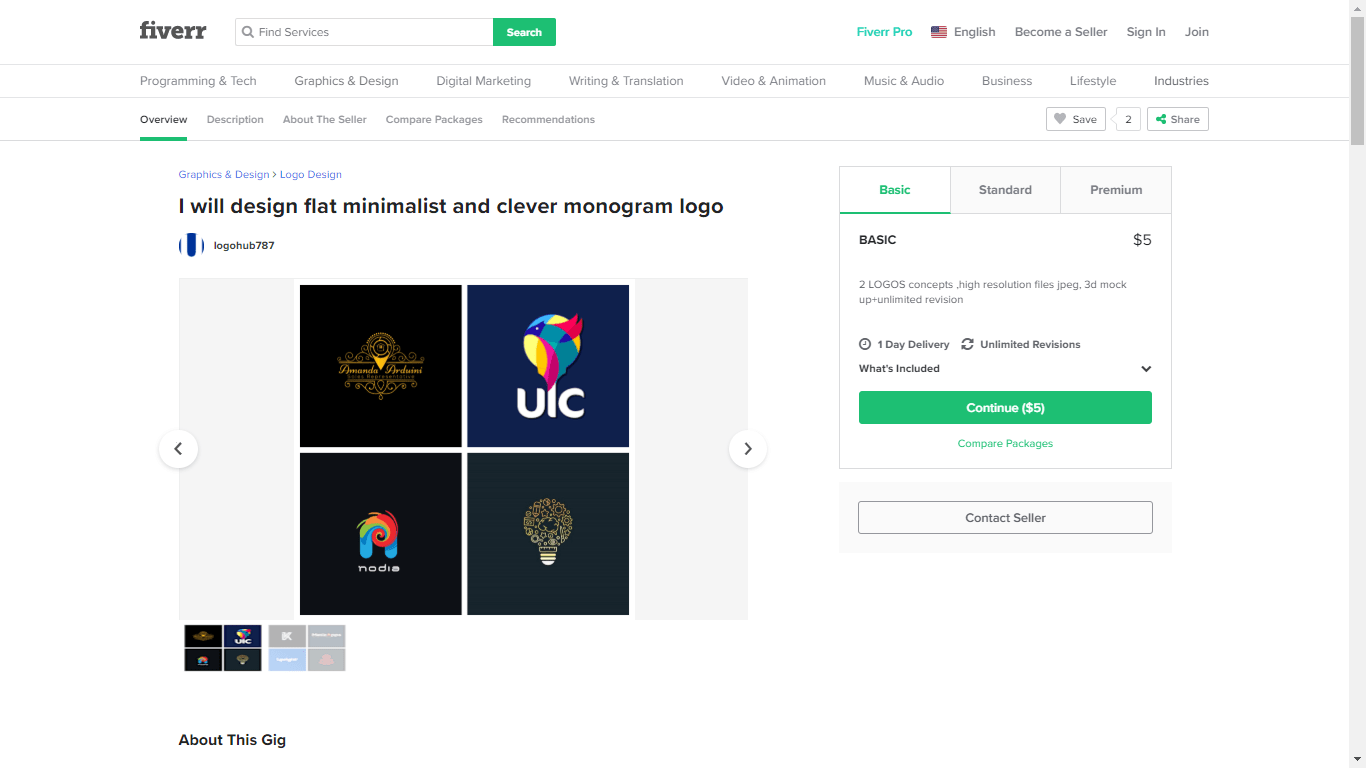 The payment review page gives you a full breakdown of the services in your chosen package, as well as the final cost. If everything looks good, click
Order Now
to enter your payment information and finish hiring your designer.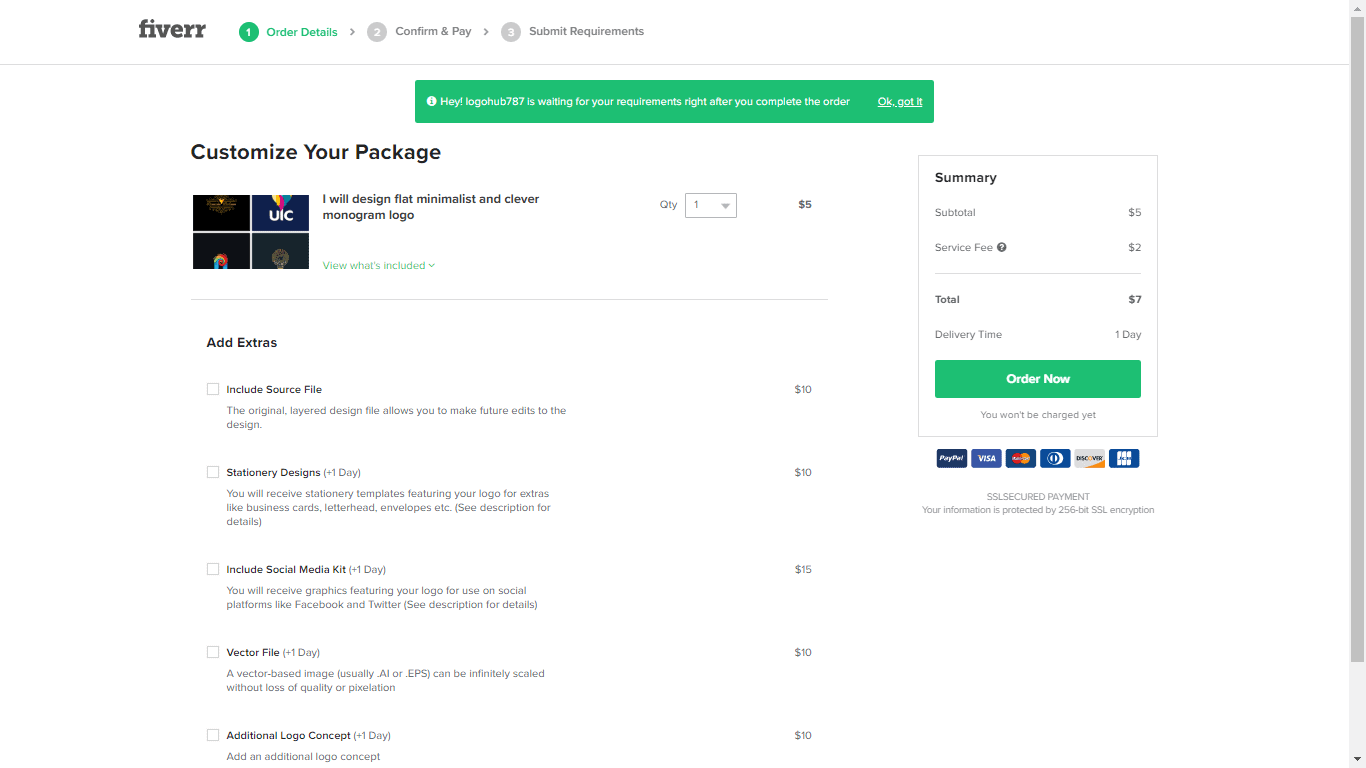 Let your designer know what you're looking for in a logo and leave the rest up to them. In just a few days, your totally bespoke logo design will be ready to use wherever you need it! Some other great features from Fiverr:
Protected payments – When your payment is made, it's held by the platform until your logo is delivered and you're fully satisfied. Only then is it released to the designer.
No surprise fees – Upfront payments also guarantee that a designer can never demand extra fees or overcharge you for work after they've been hired.
Clear seller levels – Designers are organized into seller levels based on customer reviews, time spent on the site, and the quality of their work. If you want a more experienced seller, choose one at a higher level.
Easy searching – Use a range of search filters, like logo style, budget, and delivery time, to sift through the results and find a designer that meets all your requirements.
To learn more,
read our in-depth Fiverr review
.
How to Create Your Own Logo
Maybe a DIY project is the answer to your logo needs. Making your own logo isn't necessarily any less costly than hiring a designer (especially from Fiverr) so don't count on saving money by doing it yourself. It does give you full creative control though, and using an online logo maker is the easiest way to go it alone. Wix Logo Maker is my tool of choice. It uses artificial intelligence (AI) technology to suggest logo designs catered to your company's industry and your style preferences. It does this by having you answer a few questions, and uses these answers to compile a list of logo designs that are just for you. Want to see the AI in action for yourself?
Head to the Wix Logo Maker homepage
 and create a profile to get started. The first step is to enter your company name and tagline.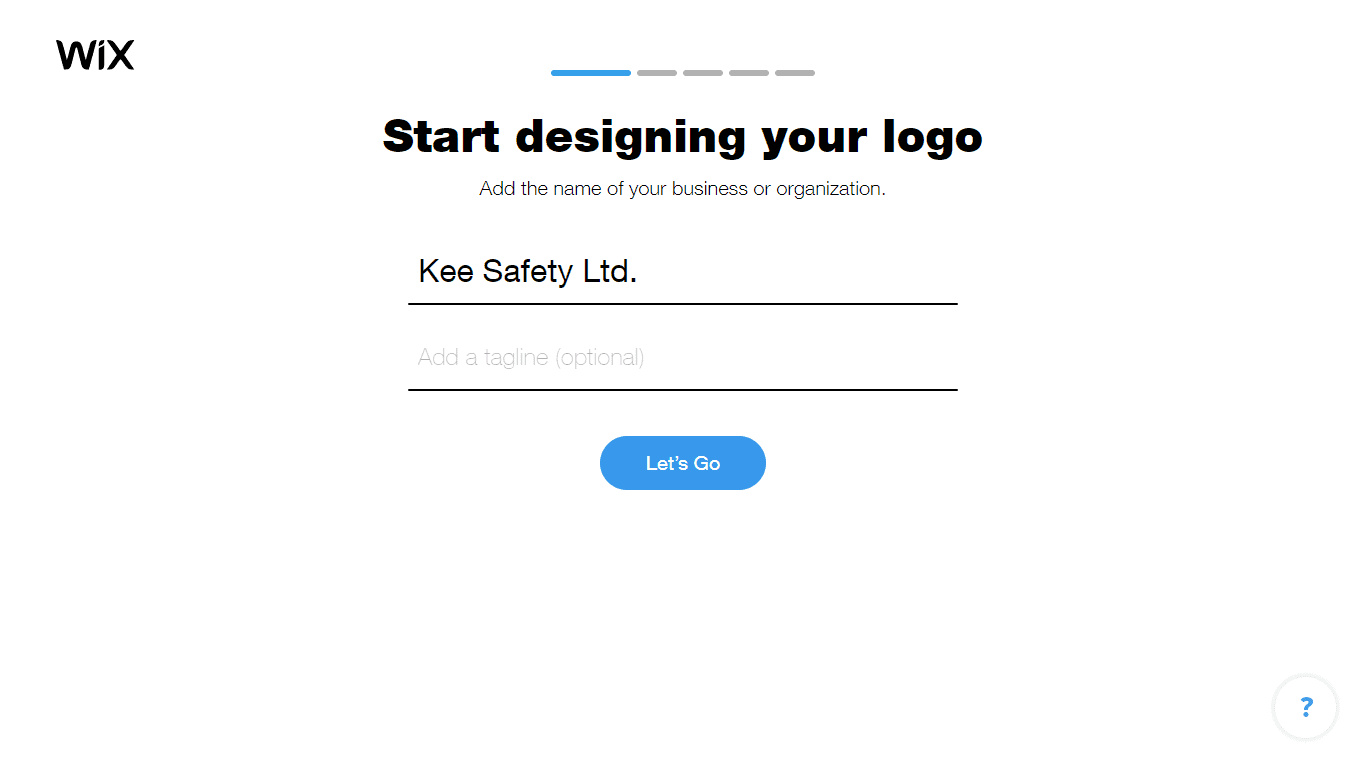 Start typing your industry and you'll see a list of options in a dropdown menu. Choose your industry from the list, or the option that's the closest.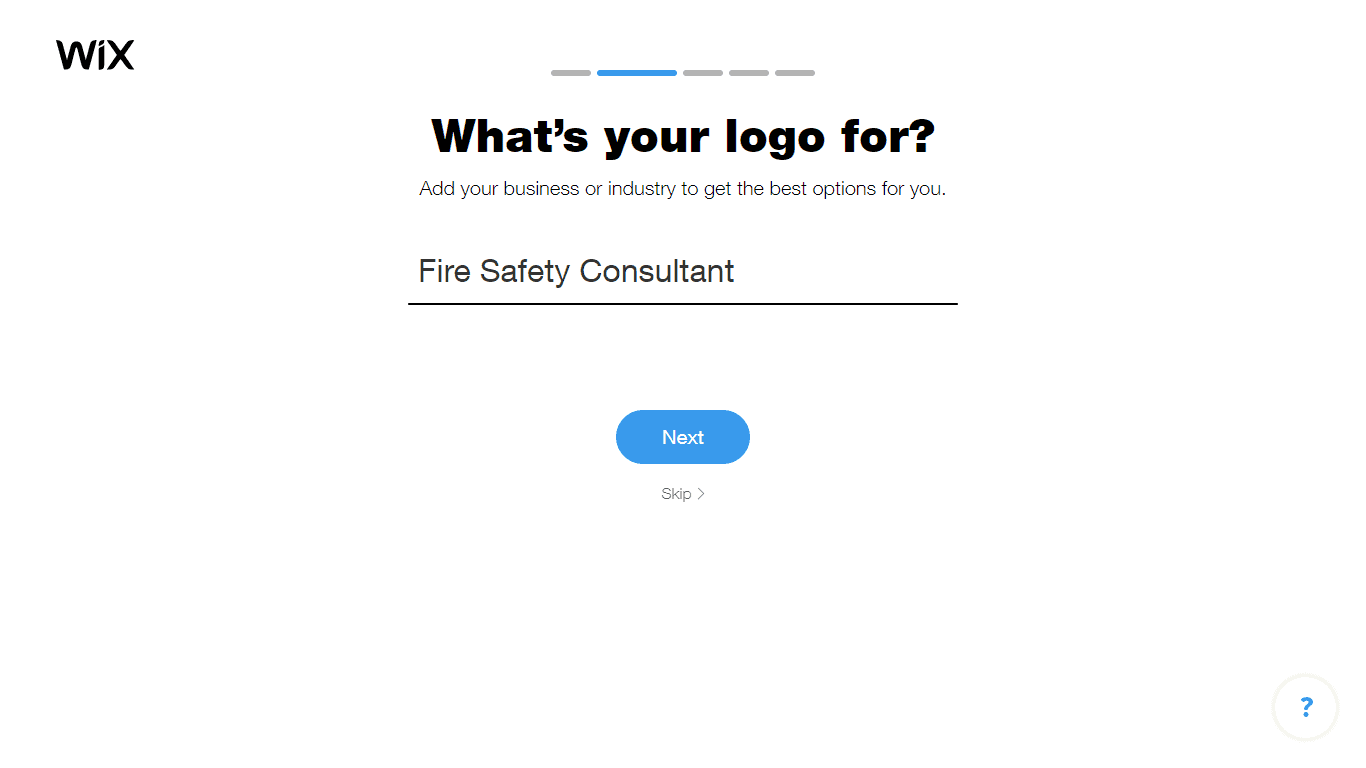 The next step is to choose words from a group of adjectives that best describe your desired logo. Will it be modern and timeless or fun and playful? Choose all the words that apply as this will guide the templates that appear later.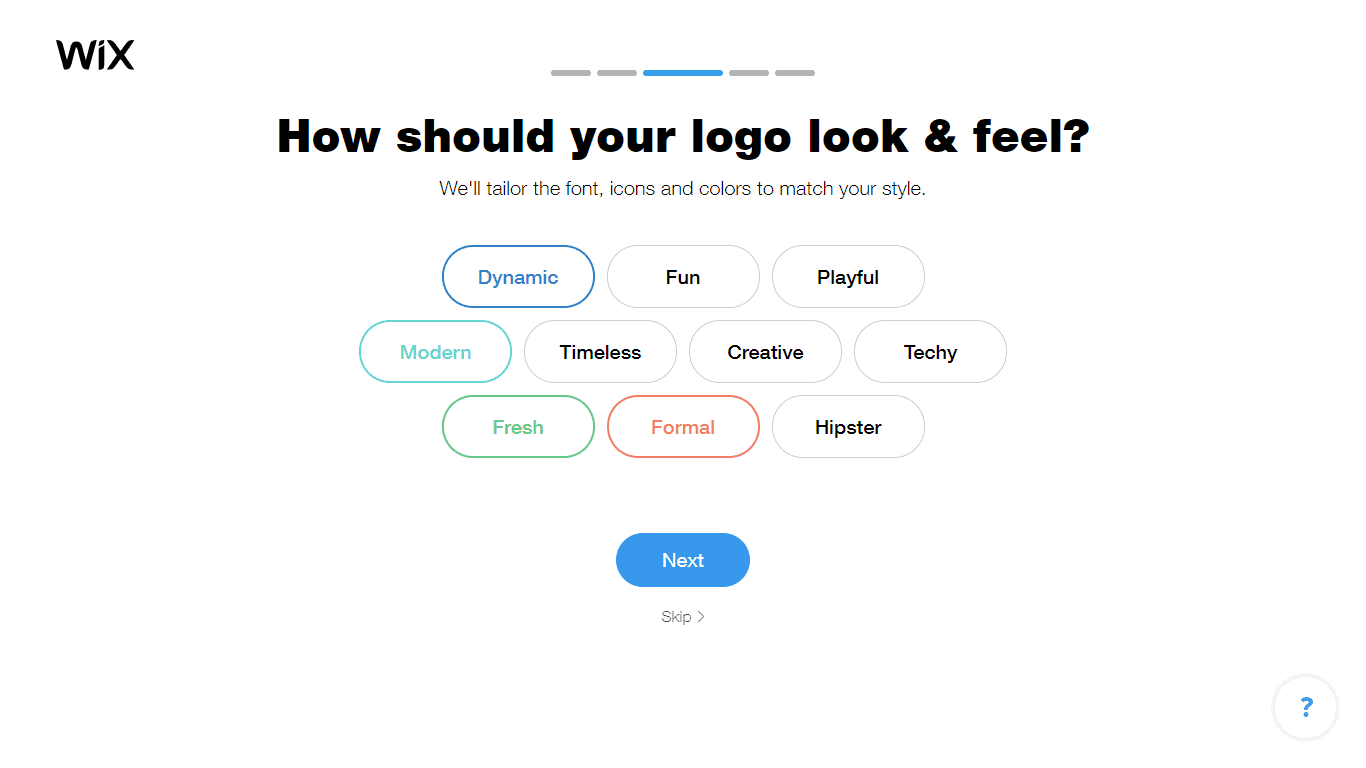 The logo comparisons are up next. The aim is to choose the logo in each pair that you like the best. If you don't like either logo, you can just click
I don't like either of them
and the AI will take note of the styles you've rejected.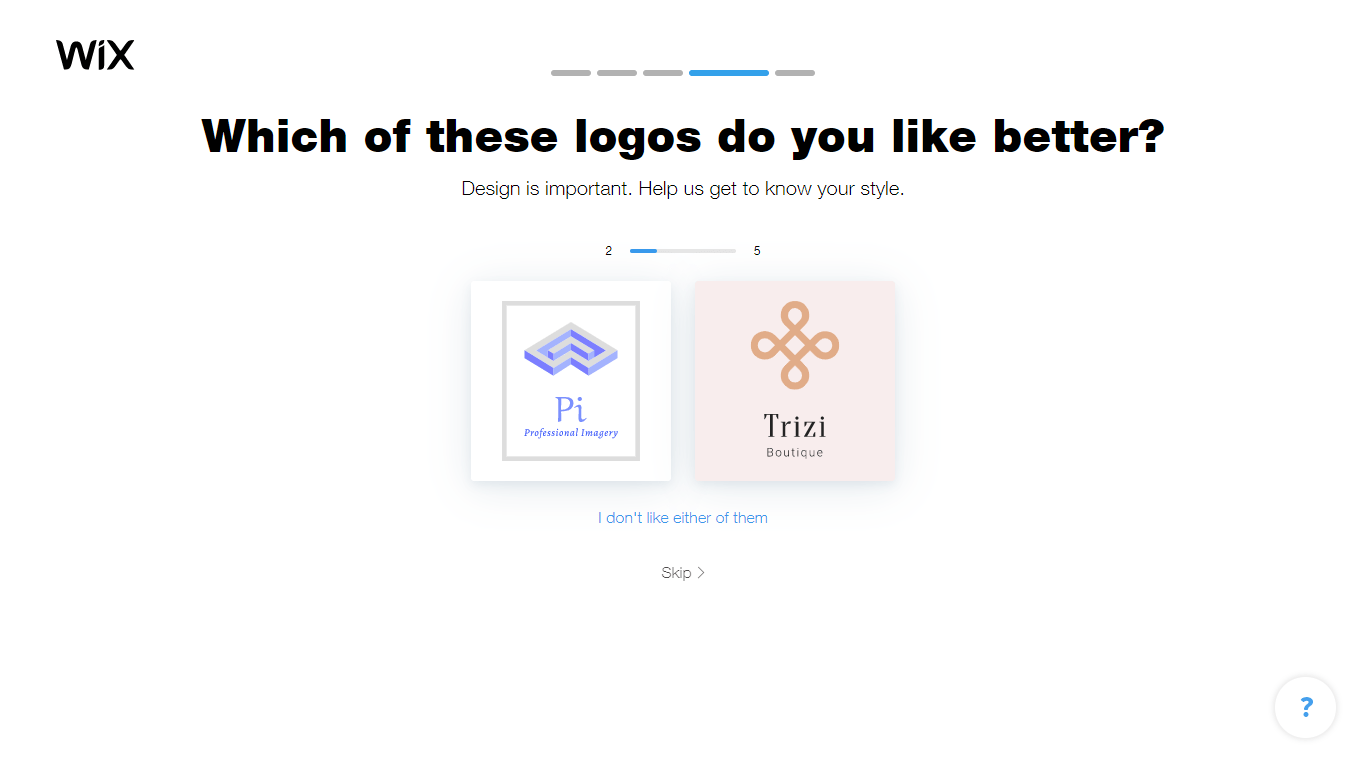 Finally, tell Wix Logo Maker where you'll be using your logo in the future, like on a website, merchandise, or social media.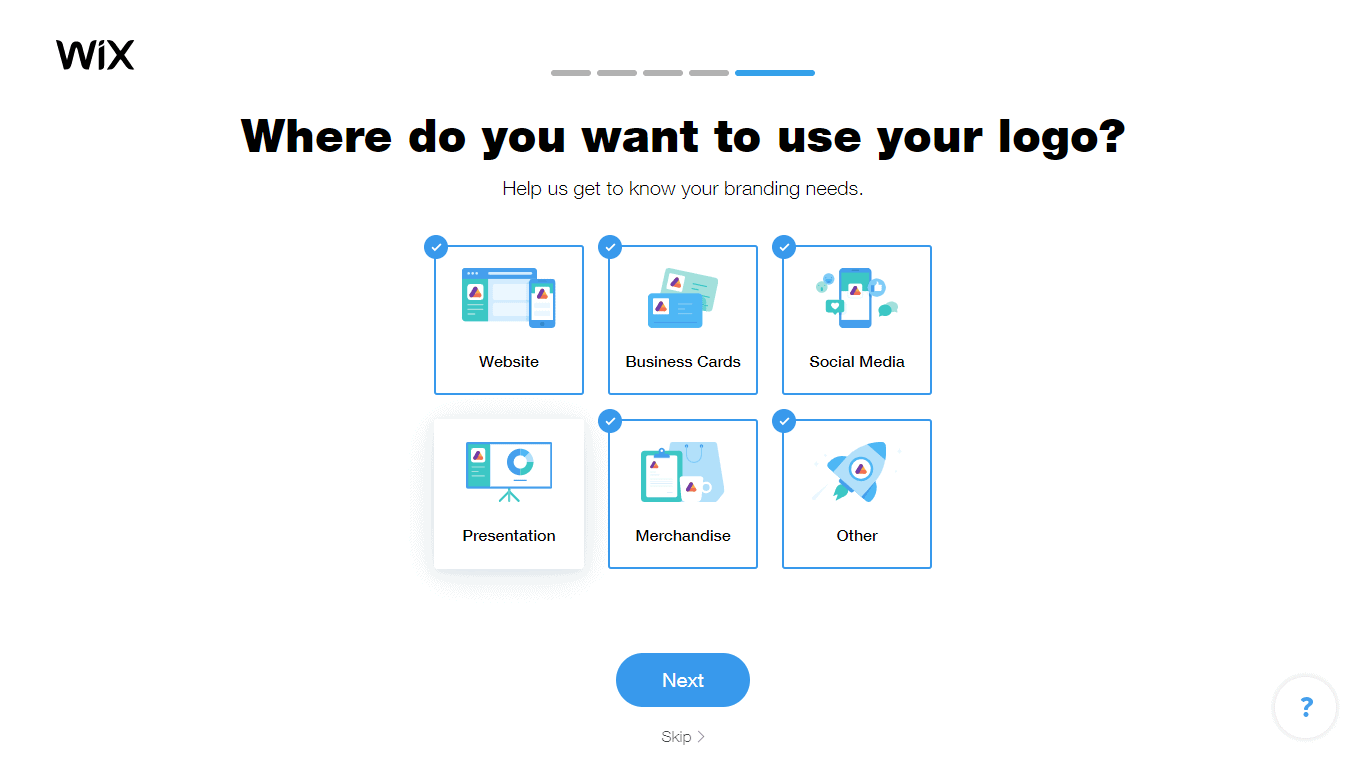 Now it's time for your logo suggestions! You can scroll through the list of logos to see what kind of styles and colors the AI chose for you. At this stage, you'll probably see some icons that match your industry.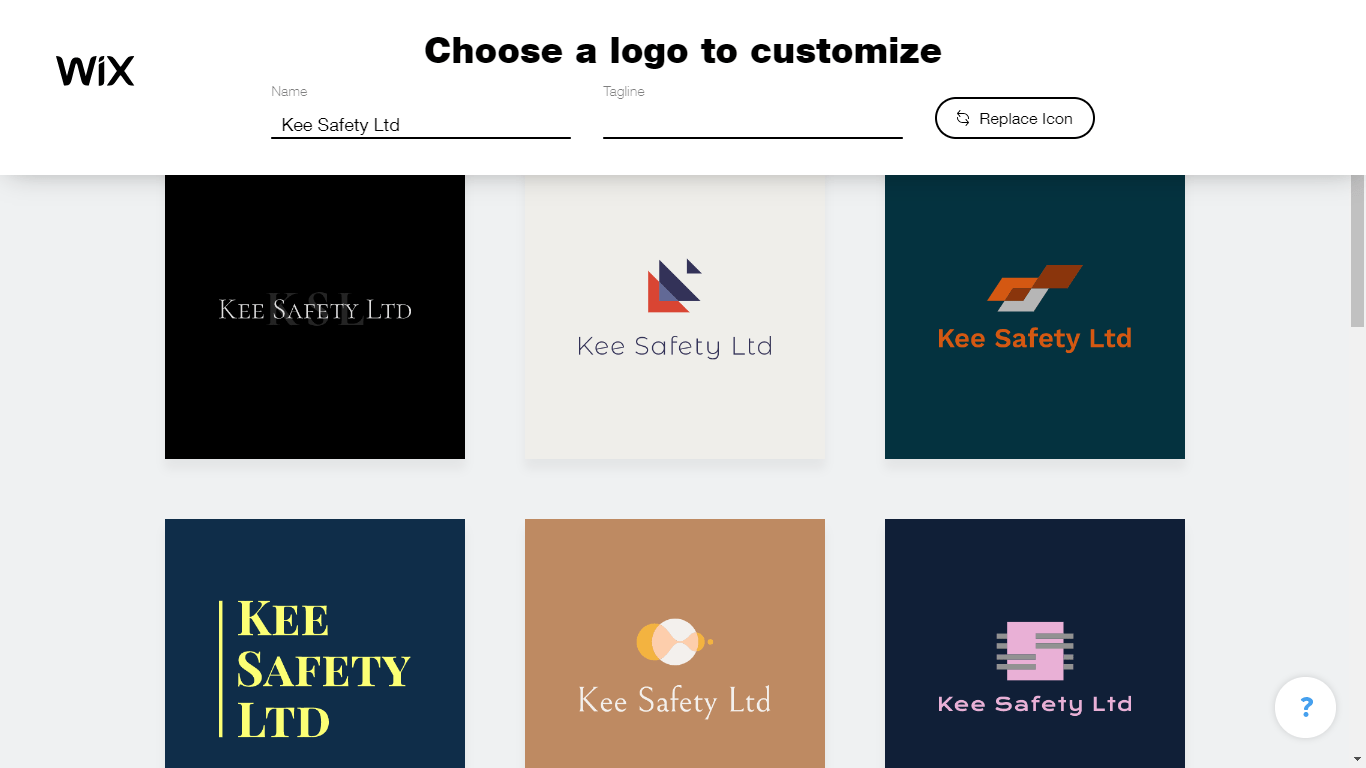 Use the
Replace Icon
feature to switch the existing icons with one of your choosing. Search for terms relevant to your industry – I used "safety" in my example. Click the icon you want and it will replace the other icons in each logo design. You can add the letter K in the next stage.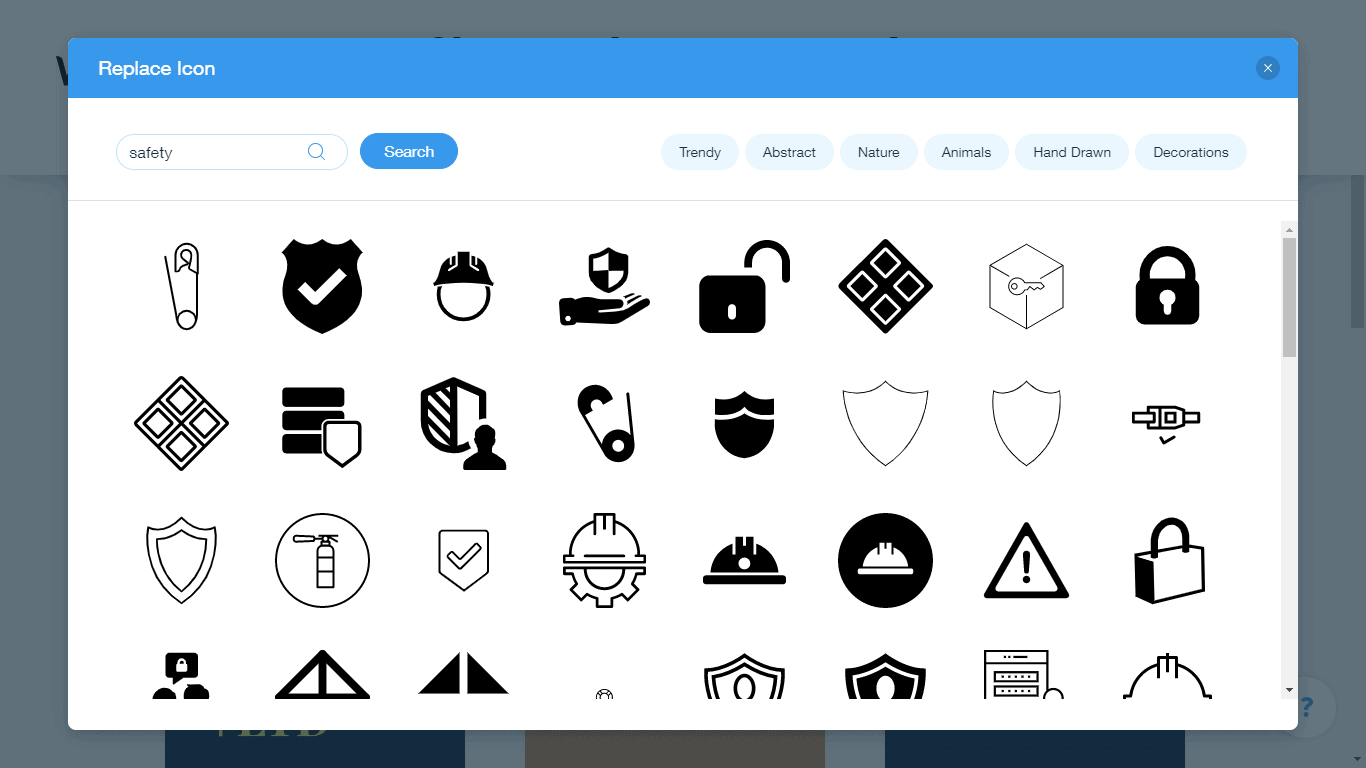 Choose your favorite template to customize in the logo editor. Add the K to your logo using the text option, choosing from hundreds of available fonts. There are also thousands of icons, so have fun exploring and mixing and matching various ones. Select the logo colors from a pre-defined palette or get creative and make your own color combination.
When you're finished with the edits, click
Next
to wrap everything up. Here, you can choose a package and make your payment to download the logo in high resolution. Or, if you're still on the hunt for your perfect logo, you can also get a free, smaller-sized file for your records. Your new logo will be saved to your profile, so you can come back at any time to make more changes or pay and download a usable file.
Wix Logo Maker Alternatives:
DesignEvo – DesignEvo has more than 10,000 logo templates that make logo design super-easy and straightforward. There are 18 categories to choose from, but you can head straight to the Letter category to find templates made for letter-based logos.
LogoMaker – LogoMaker is the perfect tool if you're in a rush or just need a basic logo design. The entire process takes just four steps and the designs are easy to customize.
To learn more,
read our in-depth Wix Logo Maker review
.
My Final Thoughts
Whether you're creating a brand new logo or your current logo needs a face-lift,
Fiverr
 is the best value option around, with prices for professional designs starting from $5. Don't pay hundreds for a new logo when you can hire an expert designer for less than the cost of your morning cup of coffee. If you're going it alone, take the stress out of your DIY logo creation with
Wix Logo Maker
. The tool is quick and easy to use and lets you express your creativity while still guaranteeing a quality logo design. The journey to the right logo isn't always straightforward, so don't worry if you're still unsure of the best option for you. Check out my colleague's
expert logo design services review
 to see how other design services compared.