We put Aweber's cancelation policy to the test, and we are happy to report we received our refund quickly, even though we signed up for the cheapest plan.
AWeber can be a great email marketing tool if you're an entrepreneur or if you own a small business.
However, you might grow out of it and need more advanced features, or you may just want a more budget-friendly option.
If either of those sounds like your situation, I'd recommend considering Benchmark Email, which is an affordable alternative aimed at advanced email marketers. Click here to see some other recommended alternatives.
For now, let me walk you through how to cancel your AWeber account, and what your options are for getting a refund.
Quick Guide: How to Cancel Your AWeber Account
The cancellation process is pretty straightforward. Just follow these steps:
Log into your account.
In the top right corner, hover over your name, and click My Account.
Under the Billing section, click the Close My Account button.
Click the red Continue to Cancellation button on the pop-up.
Fill out the optional survey (if you want) and click the blue Next button at the bottom.
Click the red No, cancel my account button — unless you'd like AWeber to keep your data.
Enter your password to close your account!
There are a few steps that are a bit redundant and kind of annoying, but it's still simple, and it's not like the buttons are misleading in any way.
If you're on a paid plan (after your free trial), you'll need to contact support to request a refund for any unused time left that you paid for. Refunds are decided on an account-by-account basis.
Detailed Guide on How to Cancel Your AWeber Account
Just for you, I created and canceled an AWeber account so I could walk you through the process, complete with screenshots.
When you hover over your username at the top right corner, a small menu will pop up, and you'll need to click the "My Account" option: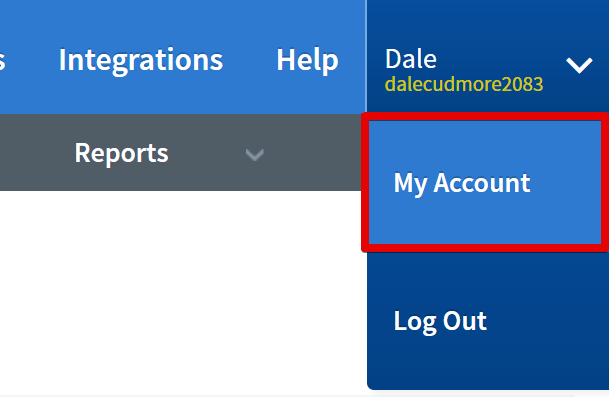 On your account page, click the "Billing" section on the left panel menu: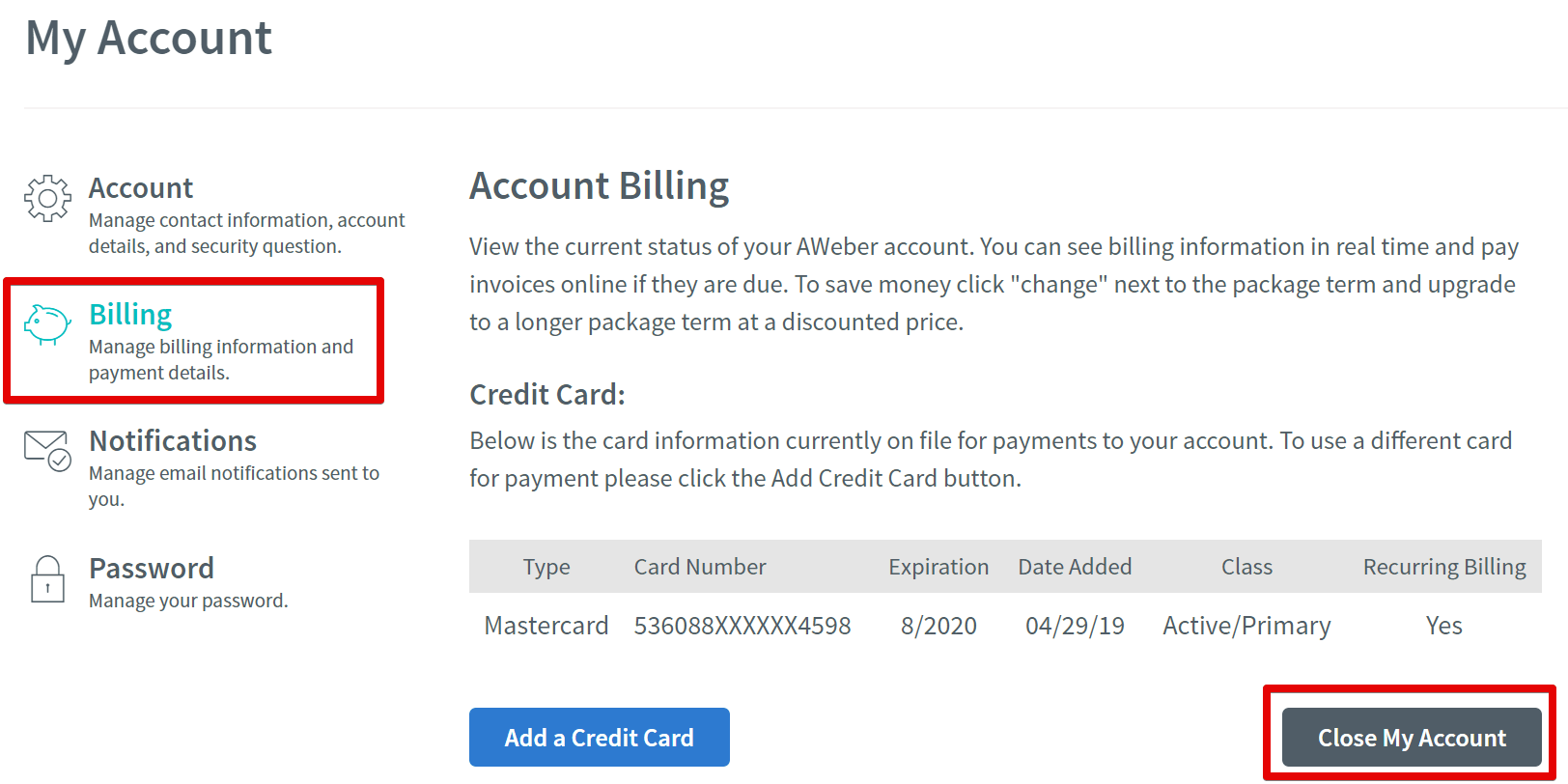 Then click the Close My Account button that's just under your payment details.
This will bring up two pop-ups, both urging you to contact AWeber support: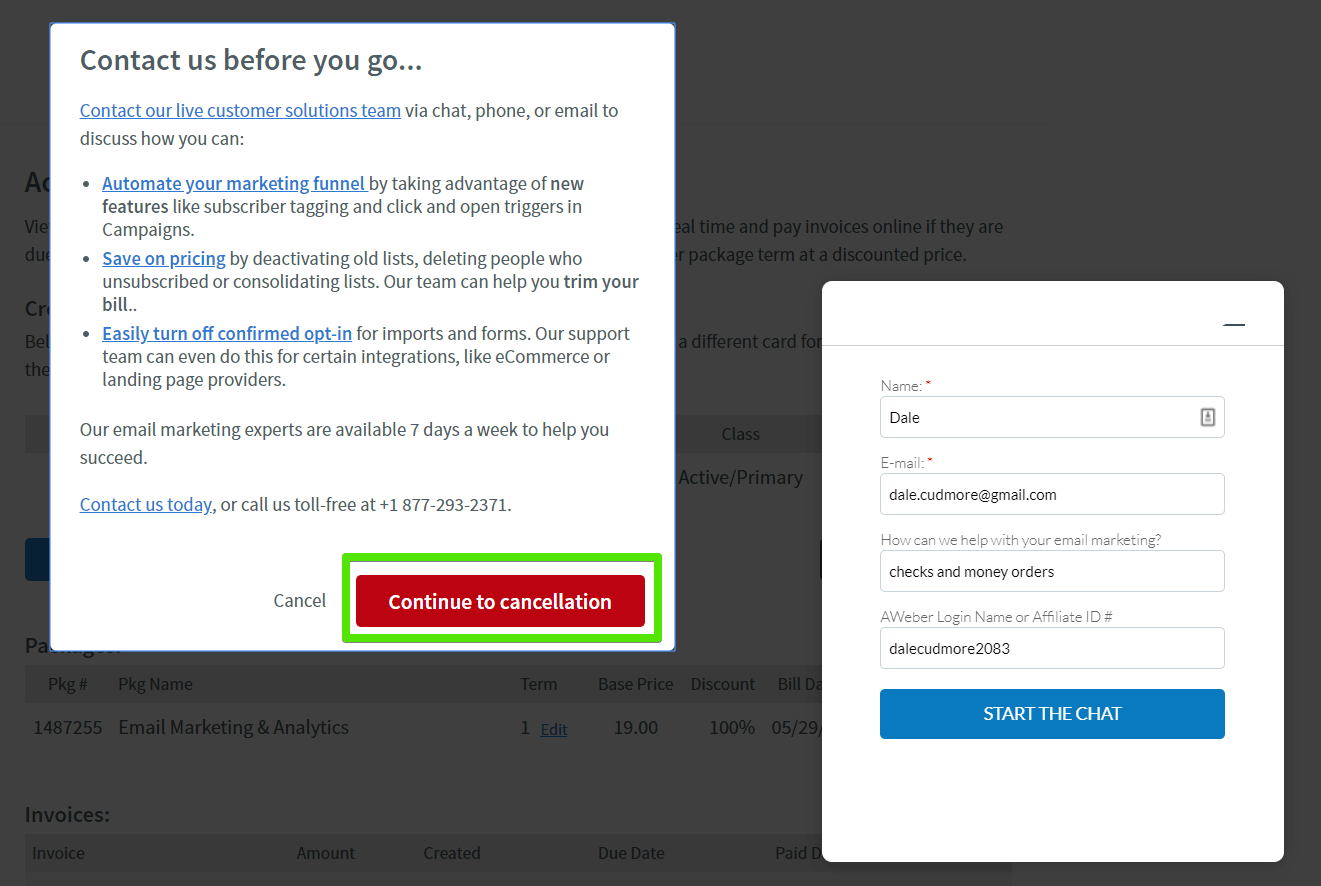 If you're worried about the specific details of a refund, this would be a good time to ask.
Otherwise, click the big red Continue to cancellation button, which will take you to an exit survey page: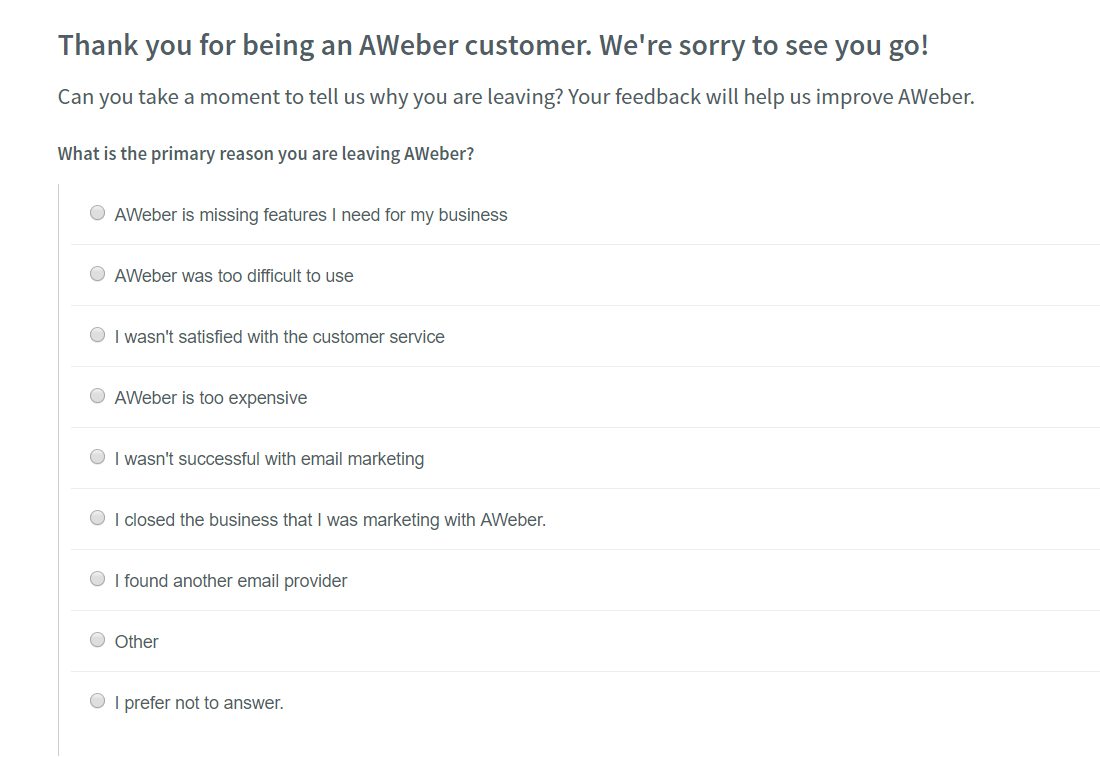 This is completely optional, so just scroll down and click the blue Next button at the bottom if you'd like to skip it.
Finally, you have one last decision to make. You can continue to pay a small fee to put your account on hold, which will save all your account data so that you can return at a later time.
If you don't need that (you can still download all your account data later), click the red No, cancel my account button: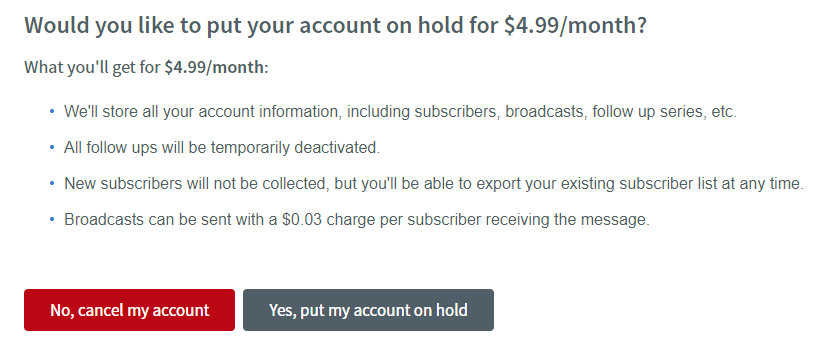 You'll be prompted for your password, which will finish the cancellation process.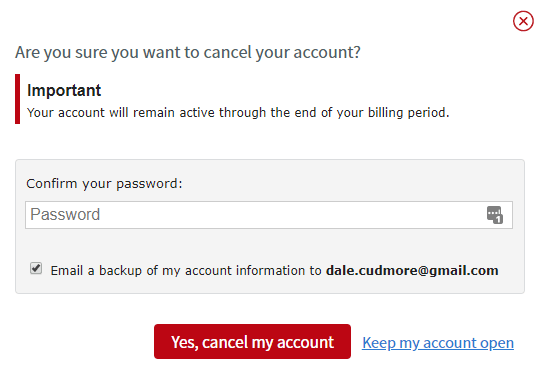 But your account won't be closed right away. You can still use it until the end of your current billing period (or the end of your free trial).
You can reactivate your account during this time if you change your mind.
You'll also receive an email with a link to download a backup of your account. This includes a list of your subscribers and messages in your account.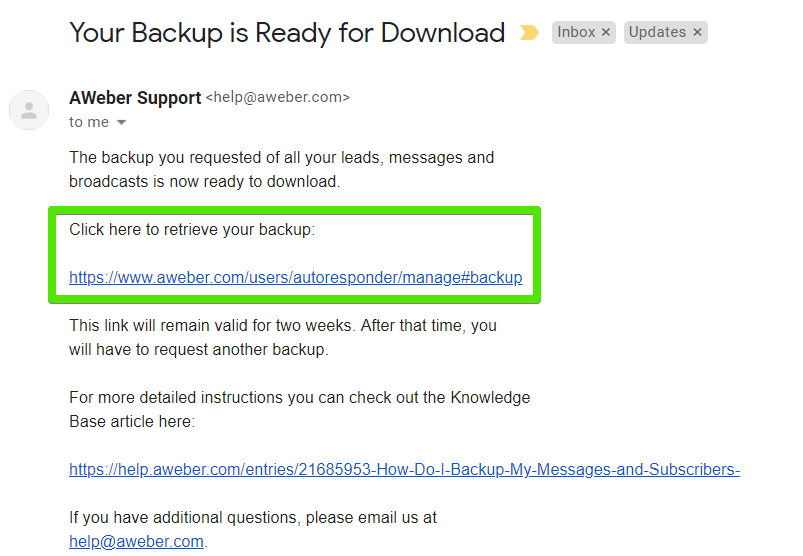 AWeber's Refund Policy
What if you still have time left in your billing period that you've paid for, but you don't want to use AWeber anymore?
There's no clear AWeber refund policy on its website, and I had to contact support to get clarification on this issue.
It turns out that you'll need to contact support and request a refund for the remaining time that you've paid for already. AWeber evaluates each refund request on a case-by-case basis.
Although that doesn't inspire confidence, AWeber has one of the best support teams I've used for an email marketing tool. I've also rarely heard stories of AWeber not giving refunds in legitimate cases (e.g., you haven't been banned for sending spam or scams).
Best AWeber Alternatives
If you're not sure where to go after AWeber, here are my recommendations:
If you're looking for a more affordable option, MailerLite is much cheaper, especially for small lists.
If you need more advanced automation features and comprehensive reporting, Benchmark Email is a great alternative.
If you're just starting out, Sendinblue has a great free plan for small lists, and has more advanced features as well.
Is Canceling Your AWeber Account Going to Be a Hassle?
Overall, canceling your account takes less than five minutes from start to finish, depending on whether or not you need to contact support.
The buttons and links to cancel aren't hidden or misleading in any way like they are on some other email marketing platforms. The process is fairly painless, and you have the option to change your mind if needed later.