Read on to discover my secret to hiring a professional designer for just $5.
---
9 Best House Logos
My colleague tested the design quality and value of several different logo design services on the market. I was pleasantly surprised by the outcome! Head over to his
expert logo design service comparison
 to see how the most popular platforms performed.
How to Get Your Logo Designed for Just $5
The key to affordable logo design is hiring a designer from the right place. Forget costly agencies or unreliable freelancers you found on Google, I always recommend Fiverr. Fiverr is a popular freelance platform that links you up with designers offering professional packages in logo design, starting from just $5. There are thousands of designers on the platform with an impressive range of specialisms, experience, and budget – so you're guaranteed to find a pro that meets your needs exactly. Want to start your designer search with Fiverr? I'll show you how easy it is.
Go to the Fiverr homepage
 and search "house logo" to begin. You'll see all the relevant designer profiles pop up in the search results. Scroll through until you find a profile that catches your eye.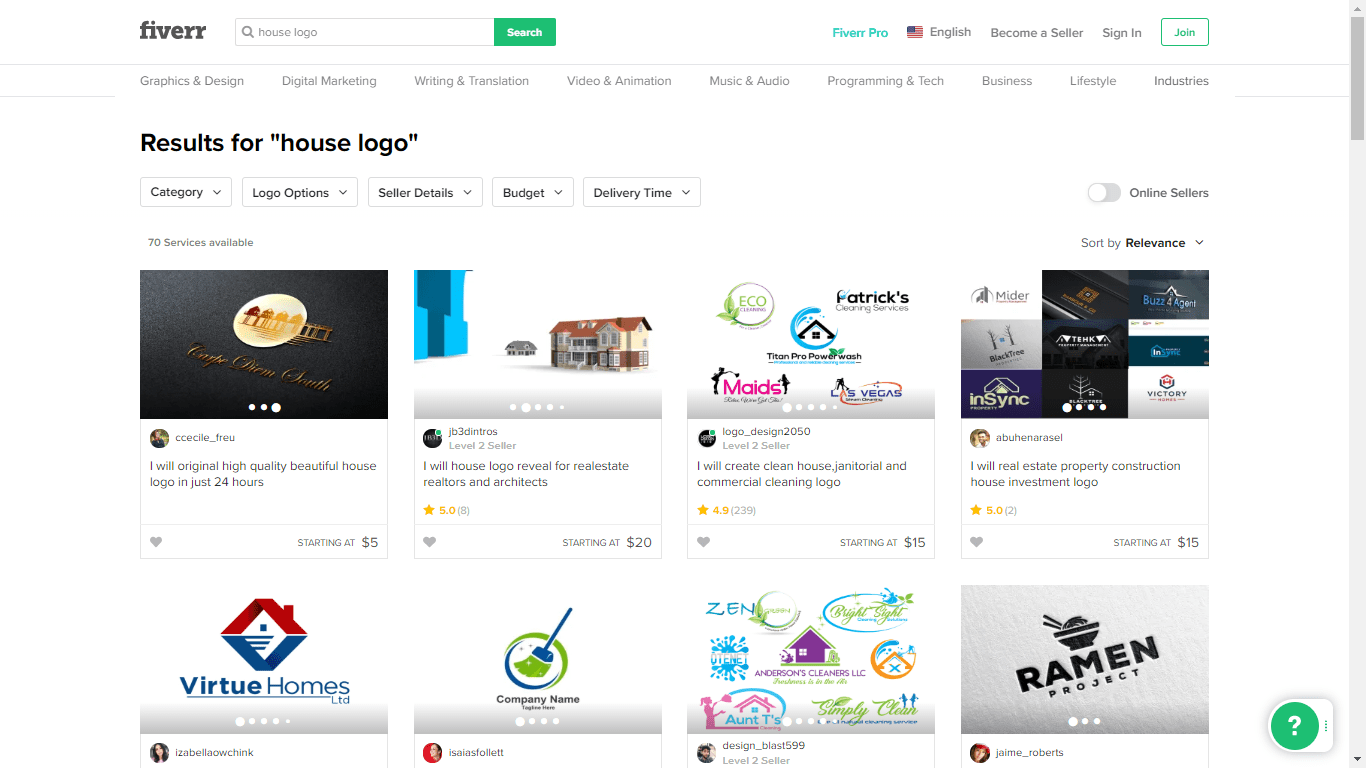 When you click on a designer profile, you'll be able to see their past work, customer reviews, and an 'About This Gig' section. Browse through this info to gauge if they're a good fit for you. Have a question that isn't answered on their profile? Hit
Contact Seller
to get in touch. Once you've browsed all of your options and selected a designer that suits your style, choose between their Basic, Standard, or Premium package, then click
Continue
to move on to the payment review page.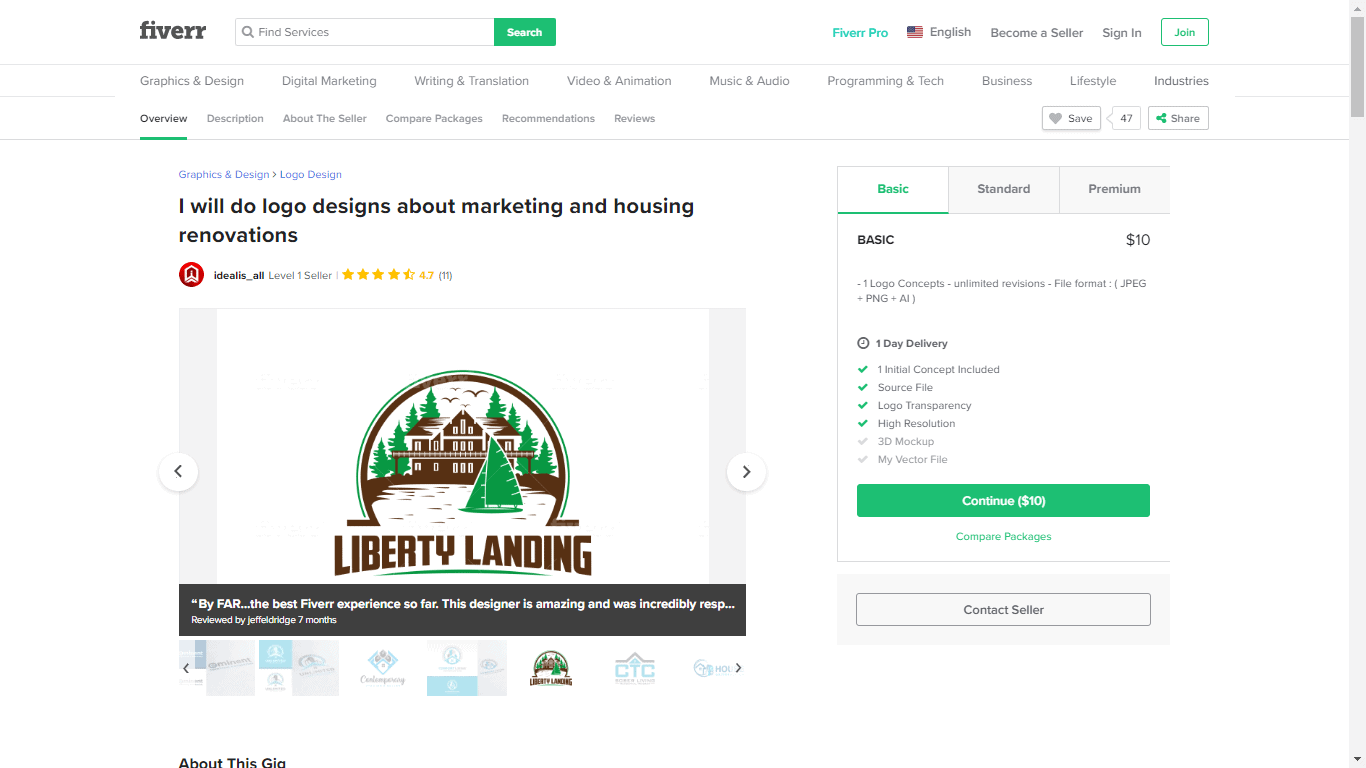 Review the services in your chosen package and add any of the offered extras if you want to. Then click
Order Now
to finish the hiring process and finalize your order.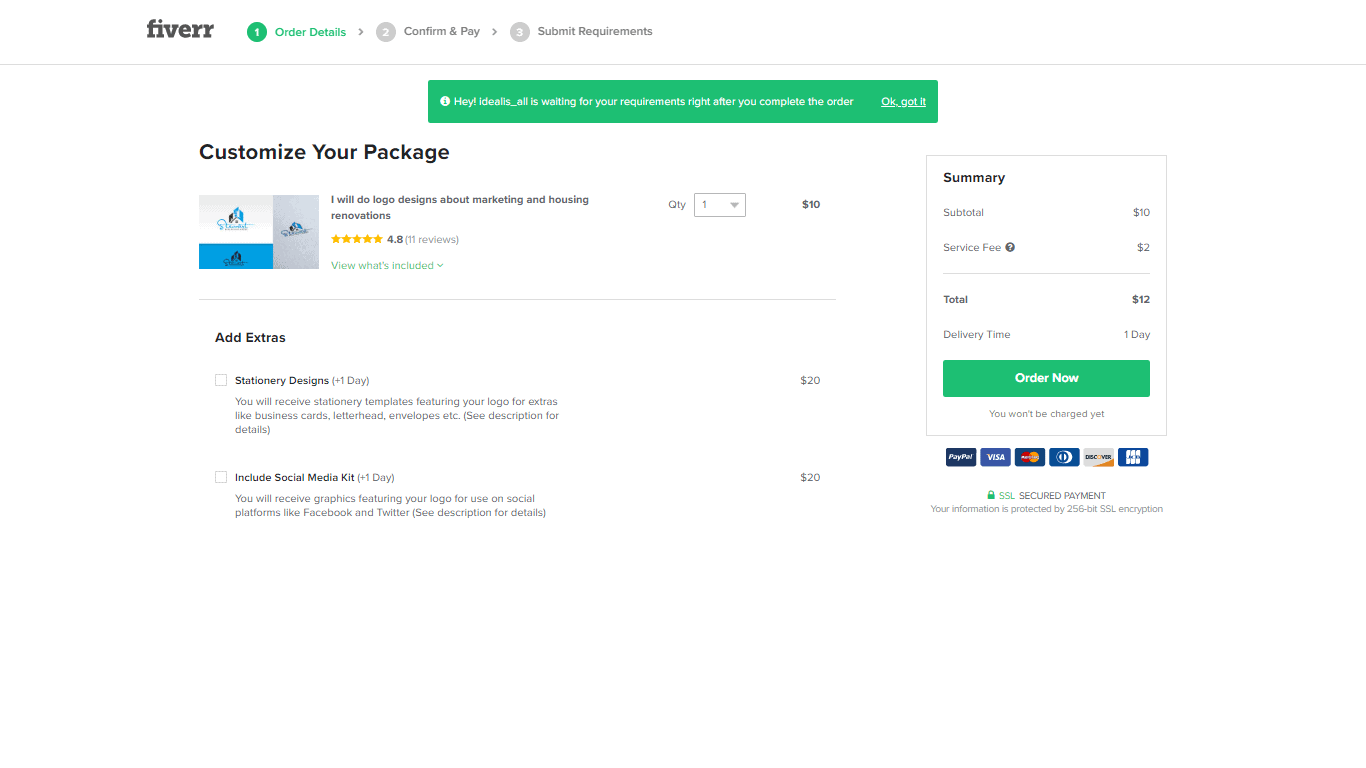 And, ta-da! You've commissioned your house logo. Want to know more? Read our
expert Fiverr review
to see some logo samples. Here are a few other reasons I think Fiverr is a great platform:
Safe payments – You make your payment before you receive your design, but the funds are only released to the designer if you're 100% happy with their work, so you never have to worry about losing your money.
No surprise costs – Designers can't add costs or overcharge for revisions after work has been commissioned. You'll never have to pay more than your initial payment.
Designer search options – Easily narrow down the thousands of designers by filtering search results by logo style, delivery time, budget, and seller level.
Package extras – Some designers offer package extras, such as multiple revisions and a 3D mockup, for an additional fee. This is a great way to customize set packages to meet your needs exactly.
How to Make Your Own Logo
Being ready to dedicate time and effort to crafting your own logo is crucial. However, if you possess a creative vision, utilizing a DIY logo maker offers you the optimal method for producing a professional-looking logo independently. My top recommendation is Wix Logo Maker. Powered by artificial intelligence (AI), this tool uses a few basic questions about your business and tastes to create customizable logo suggestions, tailored to you. Want to get started? First,
go to the Wix Logo maker homepage
 and make a profile. Your logo (and any others) are automatically saved here once you're done. Then start by entering your company name and tagline to begin.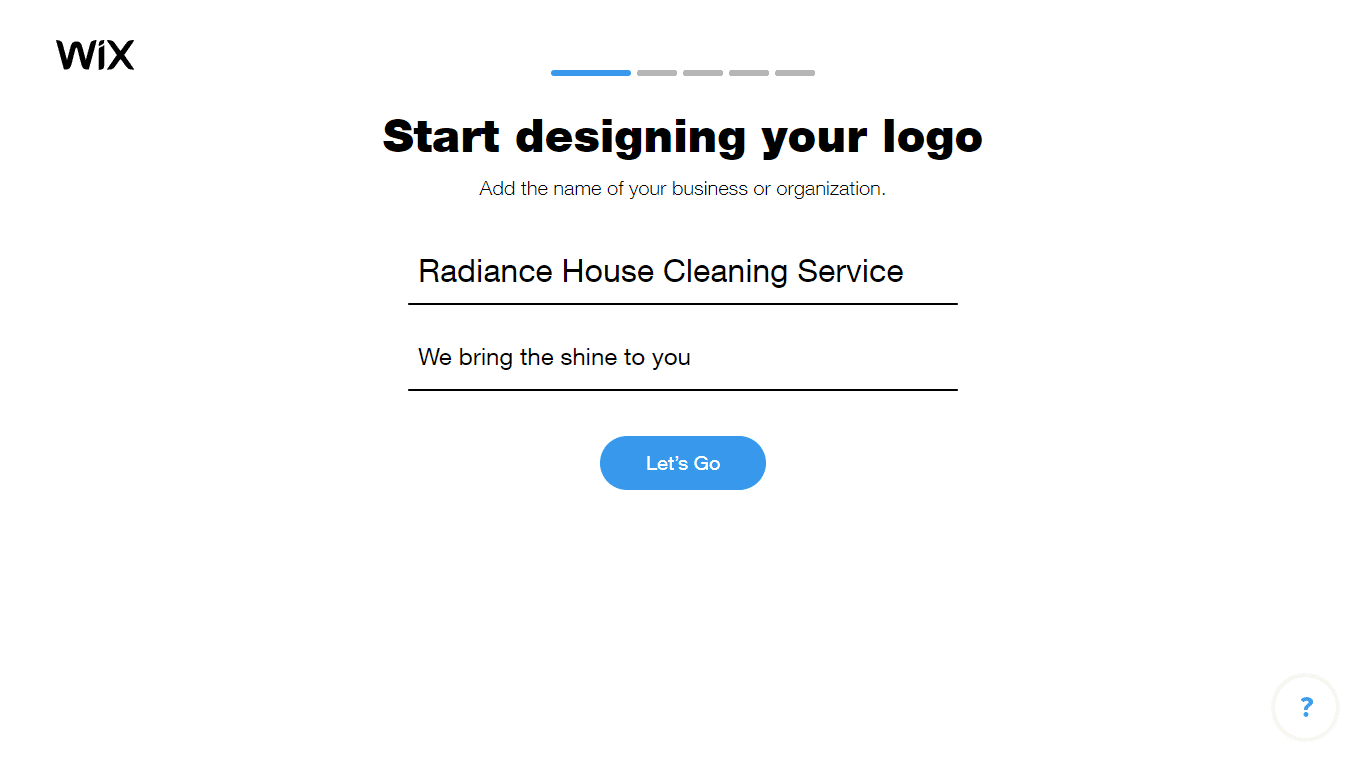 Choose your industry from the thousands of options available. I went with a house cleaning service in my example.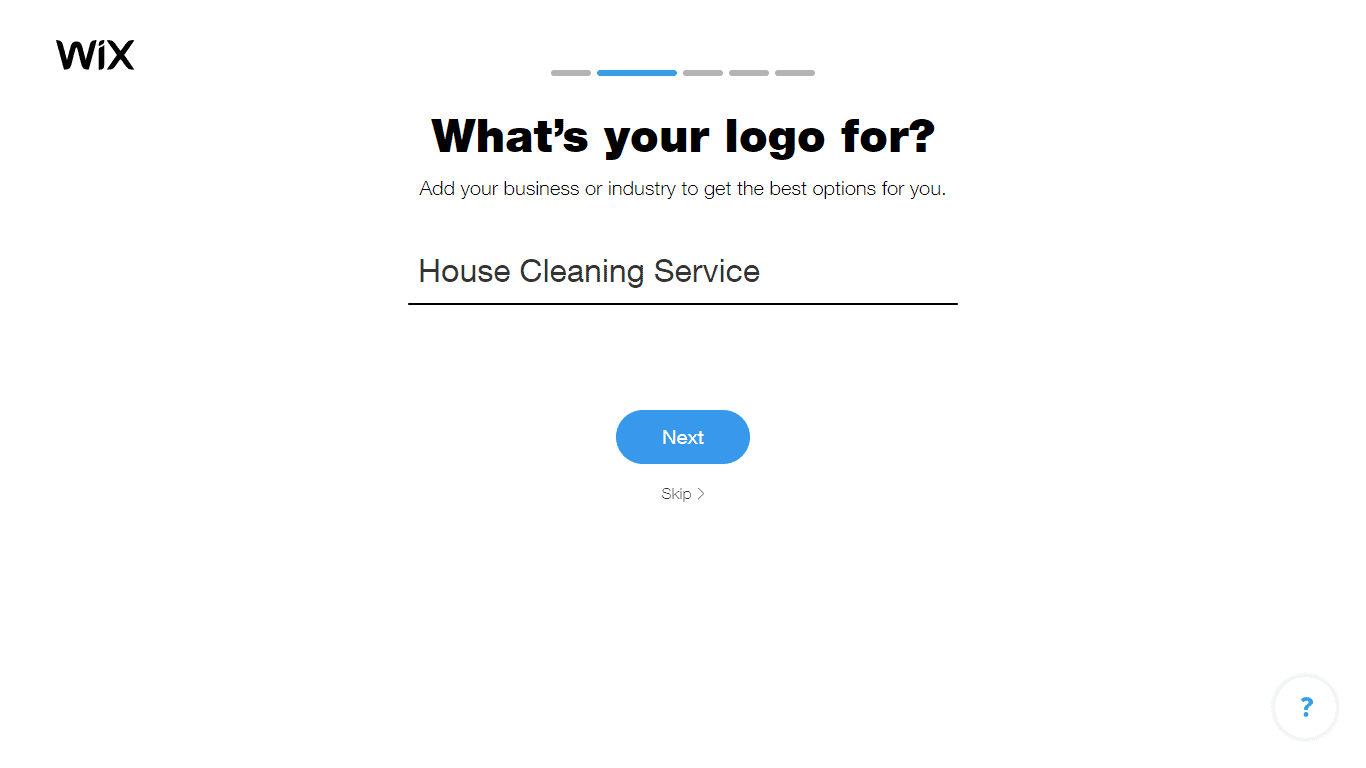 Select from a list of descriptive words to guide the AI on your tastes. If you have a strong vision, then choose the three most relevant.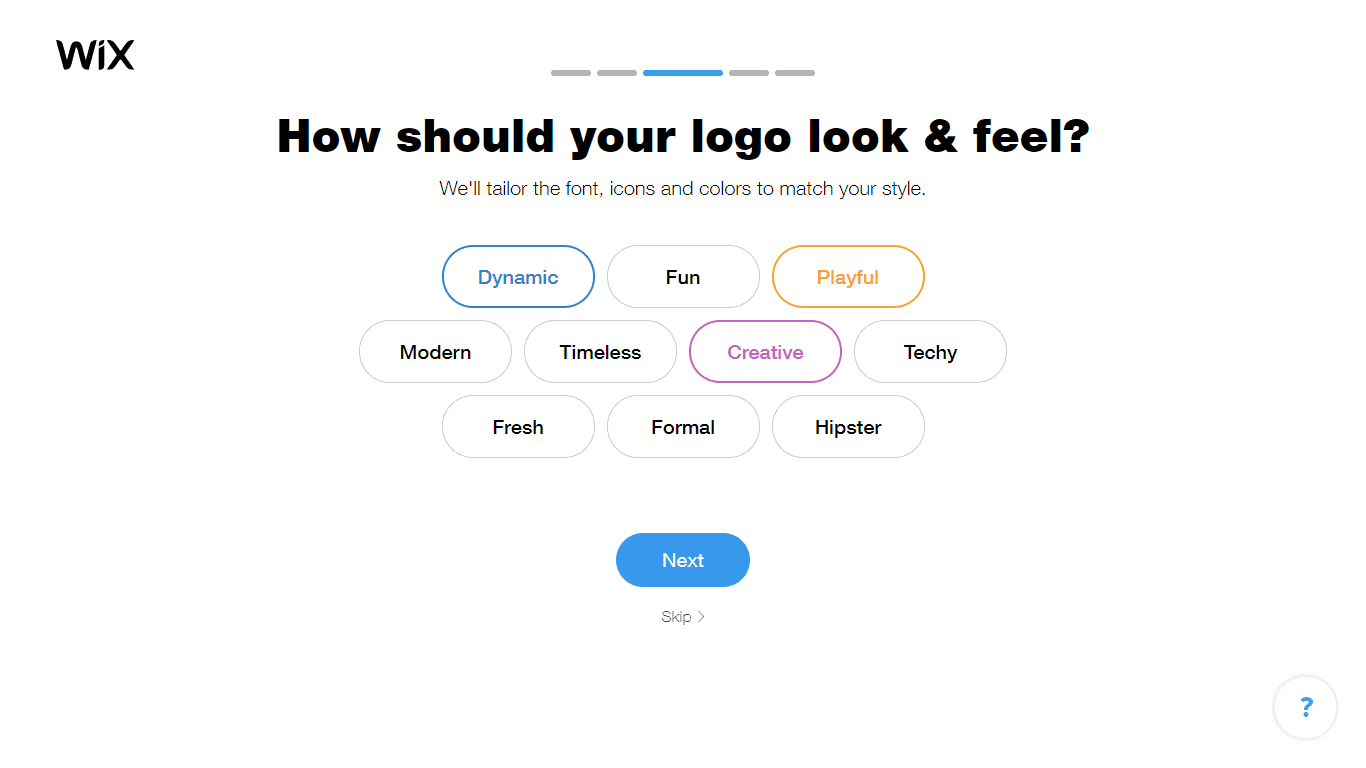 The next section asks you to choose between two very different design styles, again to help narrow down your style preferences. Click on the logo in the pair that you like best or select
I don't like either of them
to move on to the next pair.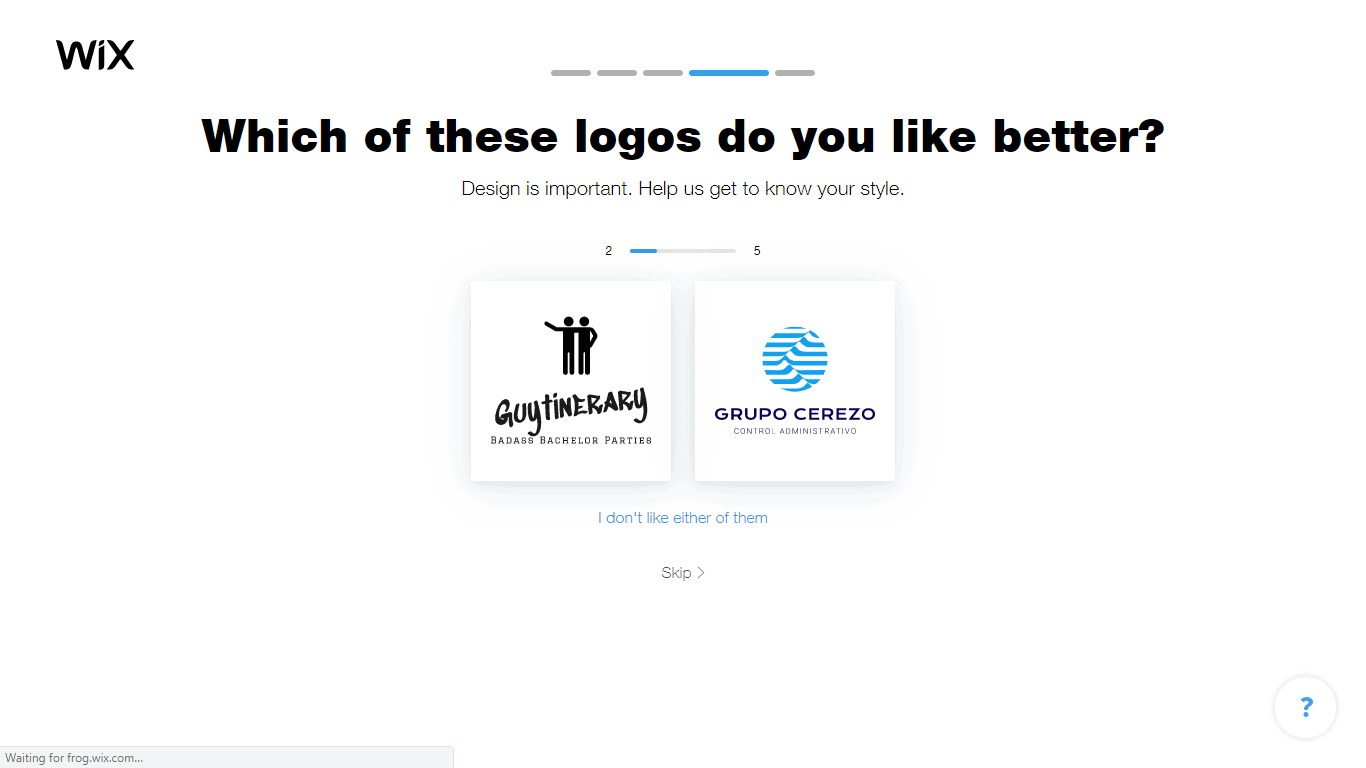 Lastly, tell Wix Logo Maker where you'll be using your logo (like on social media or merchandise), to finish up the step-by-step questions and generate your logo suggestions.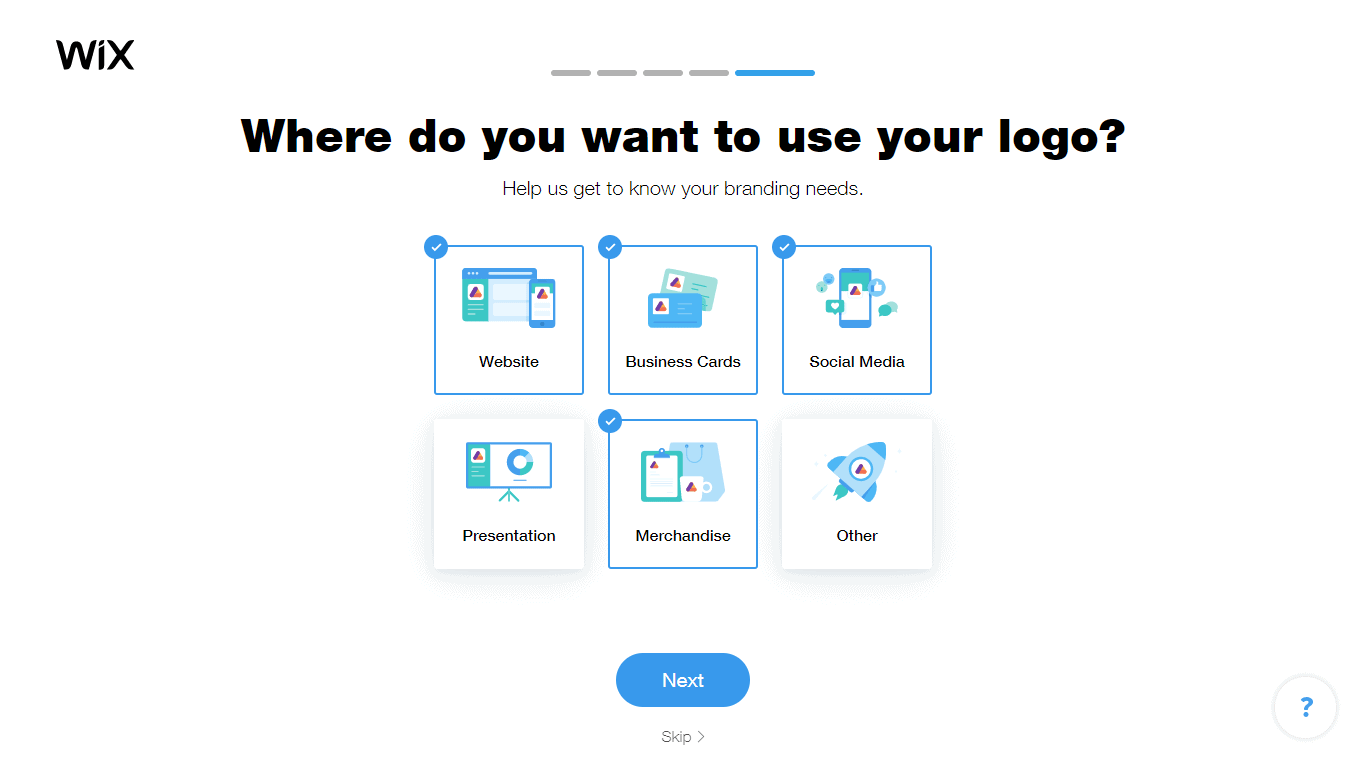 Now for the creative part. Scroll through the logo suggestions to find a design with potential that you'd like to customize.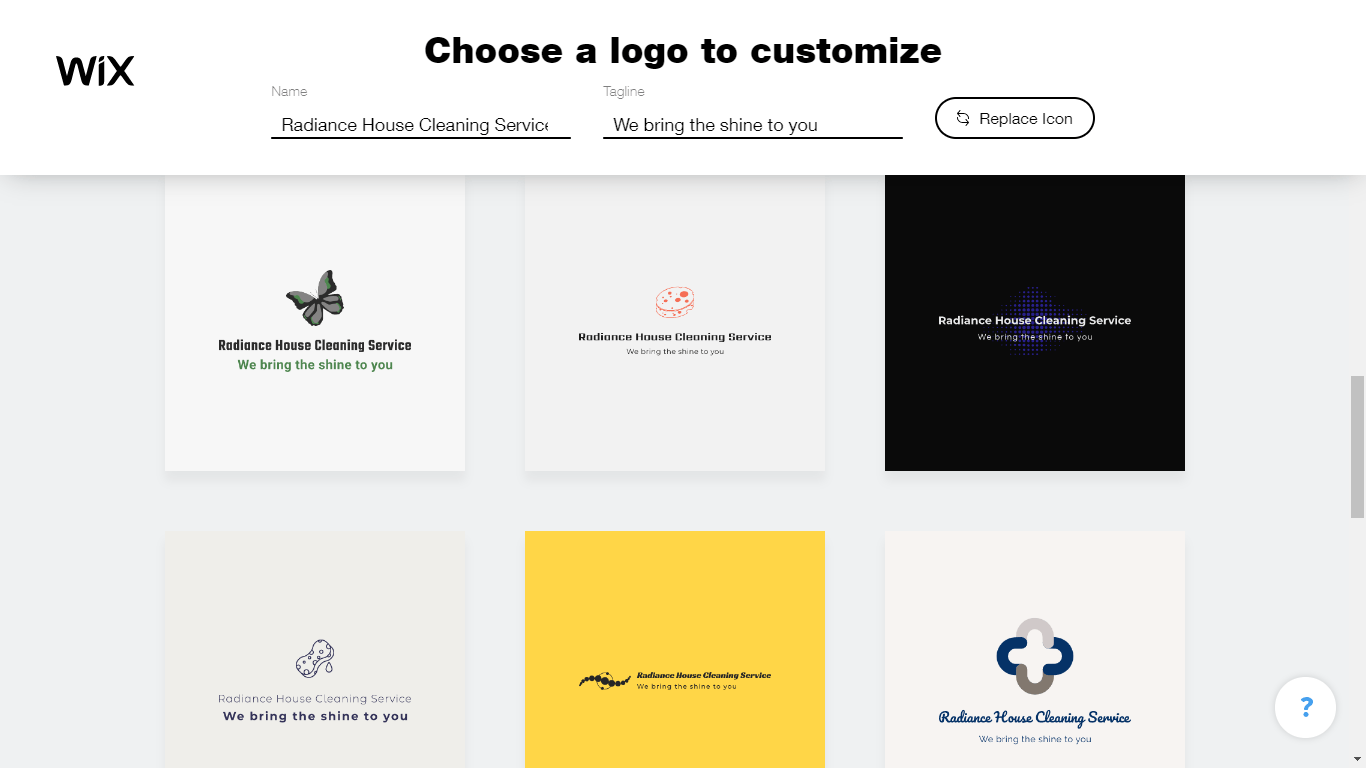 Not happy with the suggested icons? They might be too generic at this stage. Click
Replace Icon
and search "house" for more specific options. Select your desired image and it will replace all the icons in the suggestions with your new choice.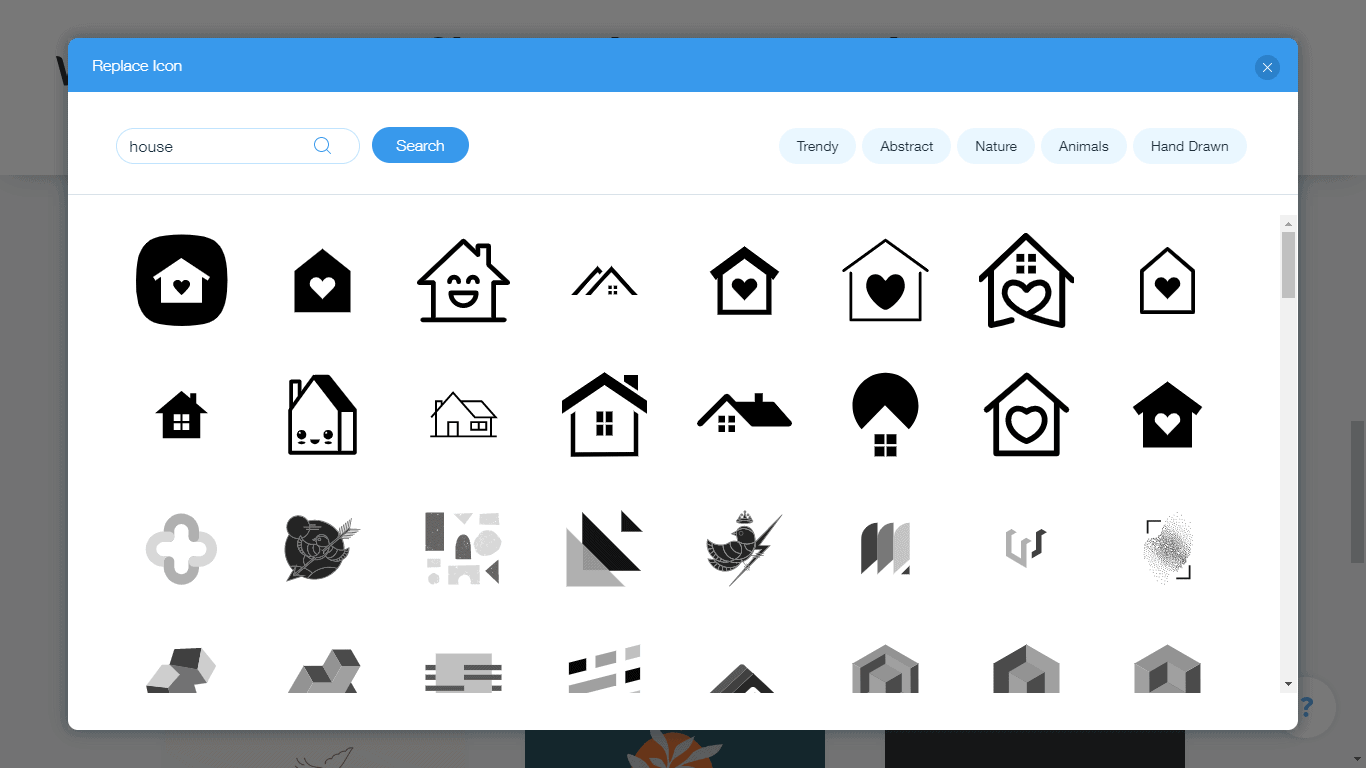 Once you've decided on a logo, click
Customize
to move to the next section. You can choose a new color palette, change individual colors, and adjust the text here. Wix Logo Maker now allows multiple icons in the same design, which helps to create something truly unique. I used this feature to create a house with bubbles rising from the chimney.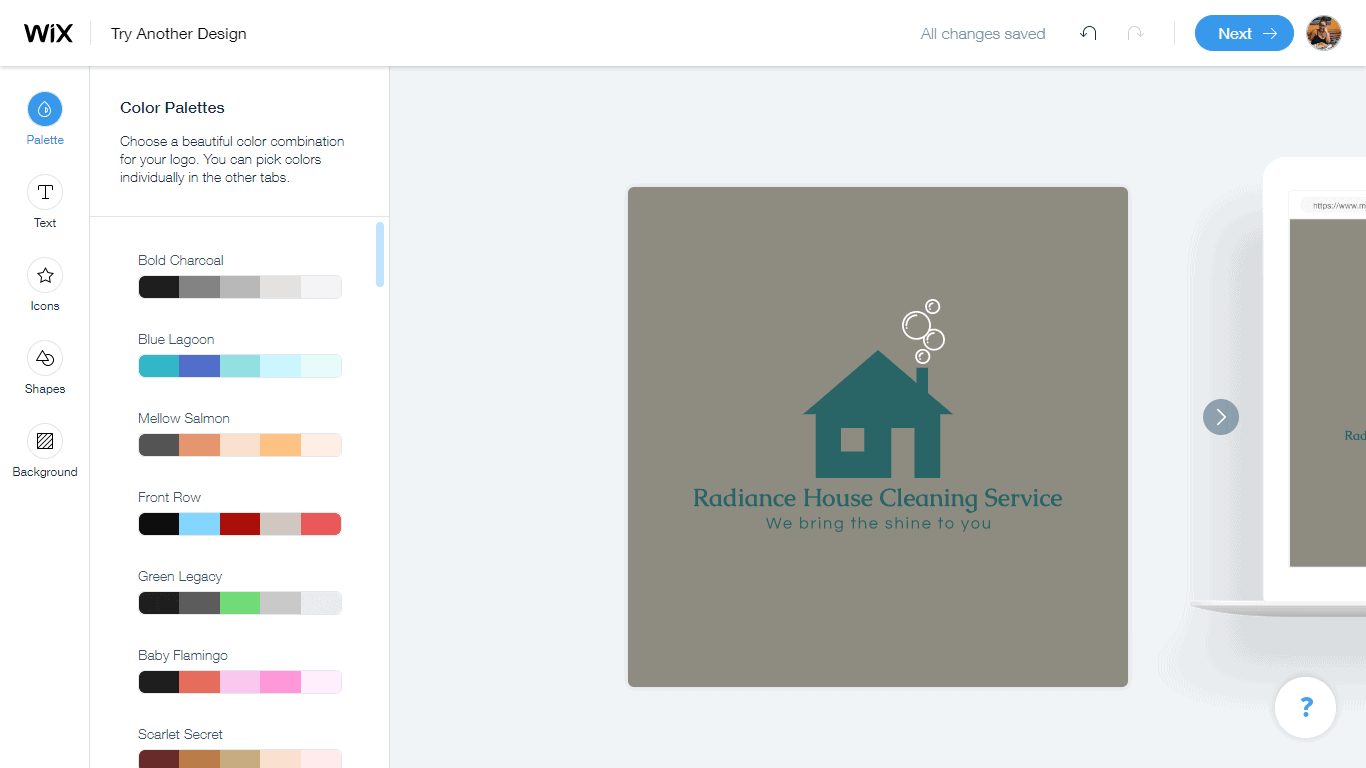 When you've finished your design, click
Next
to select your package and pay. You can then download your new icon in high-resolution and begin using it! Find out more about the platform, including more logo examples, in our
in-depth Wix Logo Maker review
.
Wix Logo Maker Alternatives:
Looka – With Looka, you can not only create a new logo, but you can also purchase professional branding materials featuring your new design, like a social media kit and website design. This is a great option for brand new businesses or rebrandings. Read our detailed Looka review to learn more.
LogoMaker – Pressed for time? Logo Maker uses a simple four-step process to create your logo. It's a great option if you only want a basic logo that's simple to personalize. Learn more in our full LogoMaker review.
Final Thoughts
Logo designs can cost hundreds and even thousands of dollars if you go with a design agency, so working directly with a
professional graphic designer on Fiverr for just $5
 is always my top recommendation. It's always worth taking a look because getting an experienced designer at such an affordable rate really can't be matched. Making your own logo isn't for the faint of heart, but your odds of creating a beautiful design are much better when you use
Wix Logo Maker
. The process is streamlined and straightforward and Wix Logo Maker's handy AI takes the guesswork out of DIY. Still on the hunt for the right logo design service for you? Check out my colleague's
comprehensive logo design service comparison
 for a full breakdown on how Fiverr and Wix Logo Maker stood up against other popular platforms during his test.