Read on to find out how you can find a professional graphic designer for just $5.
---
9 Best Fashion Logos
When my colleague tested various logo design services to find us a new logo, I was eager to see his results.
Head over to his expert review
 to find out how each popular logo design service held up during his experiment.
Getting Your Logo Design for $5
Under normal circumstances, you'd be right to assume a professional fashion logo design would eat into your budget. Professional designers can charge anywhere from a few hundred to thousands of dollars. But that's not always the case if you know where to look. Fiverr is a global platform of freelancers where you can hire an experienced designer for as little $5. To find the best designer for you,
go to the Fiverr homepage
 and type "fashion logo" in the search bar. This will bring up the results of relevant freelancers. Scroll through until you spot a designer with a style you like and click on their profile for more information.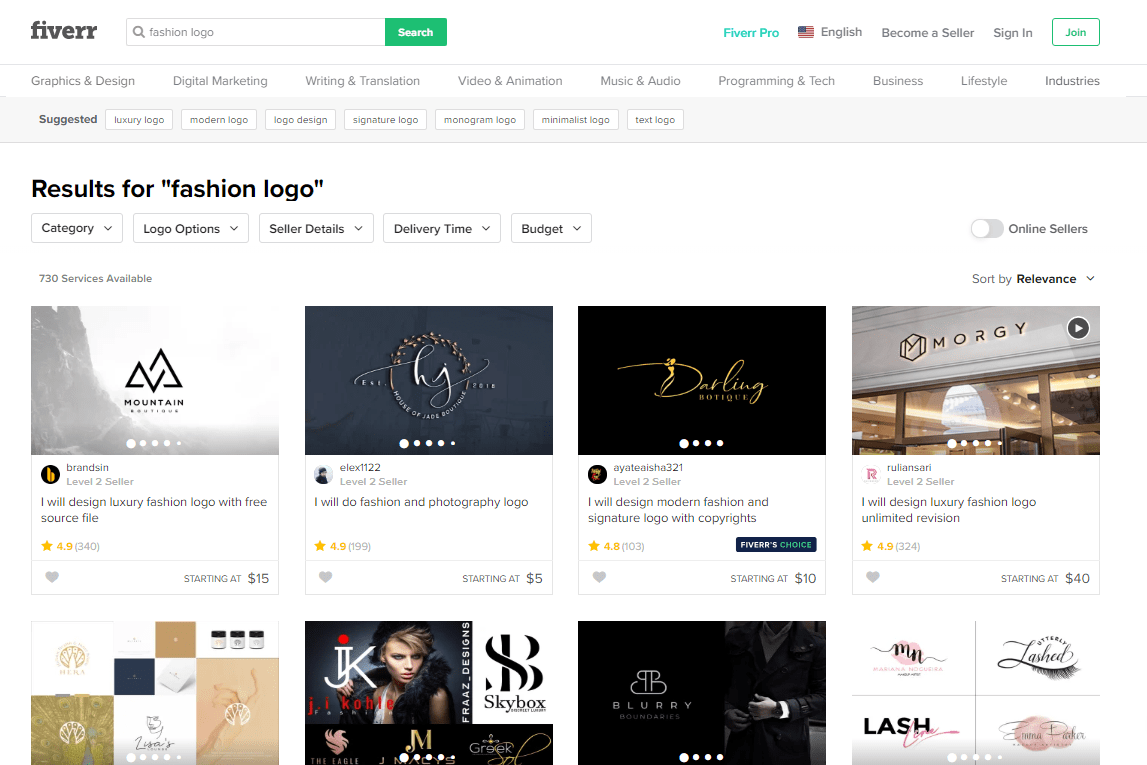 You'll find lots of information in their profile, including their "About This Gig" section and a breakdown of the services offered in each package. Shoot them a quick message if you have any questions about their work. Then, once you're happy to go forward, click
Continue
to go to the payment review page.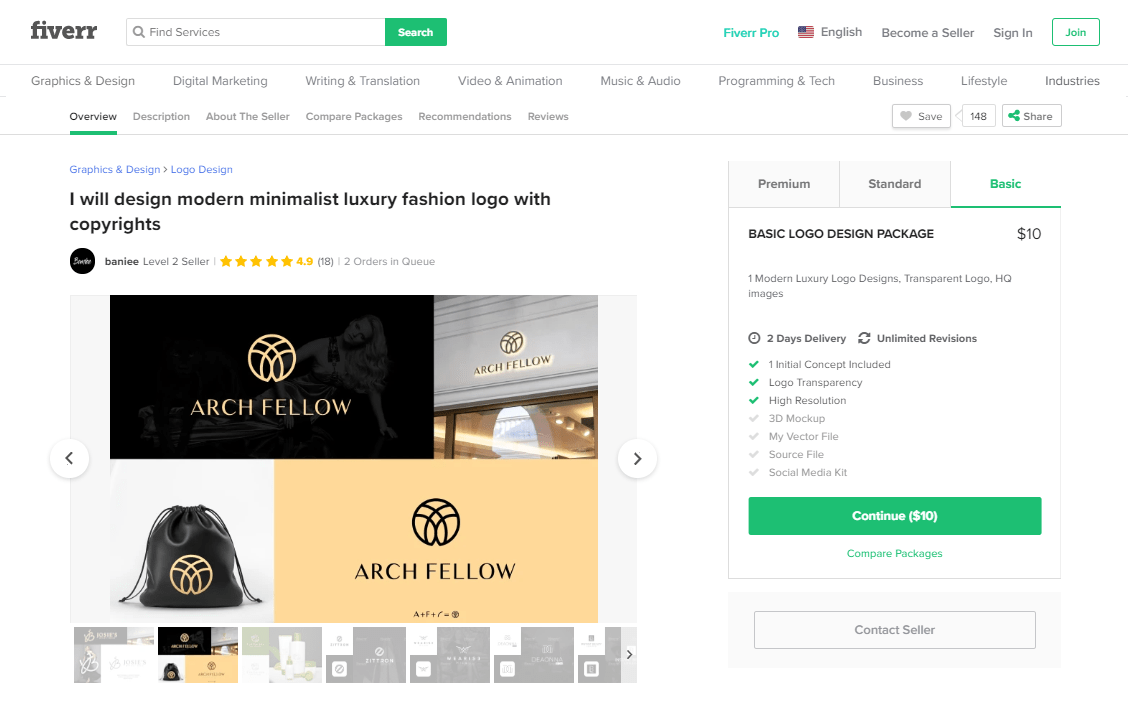 Review the services in your chosen package and click
Order Now
to finish hiring your designer.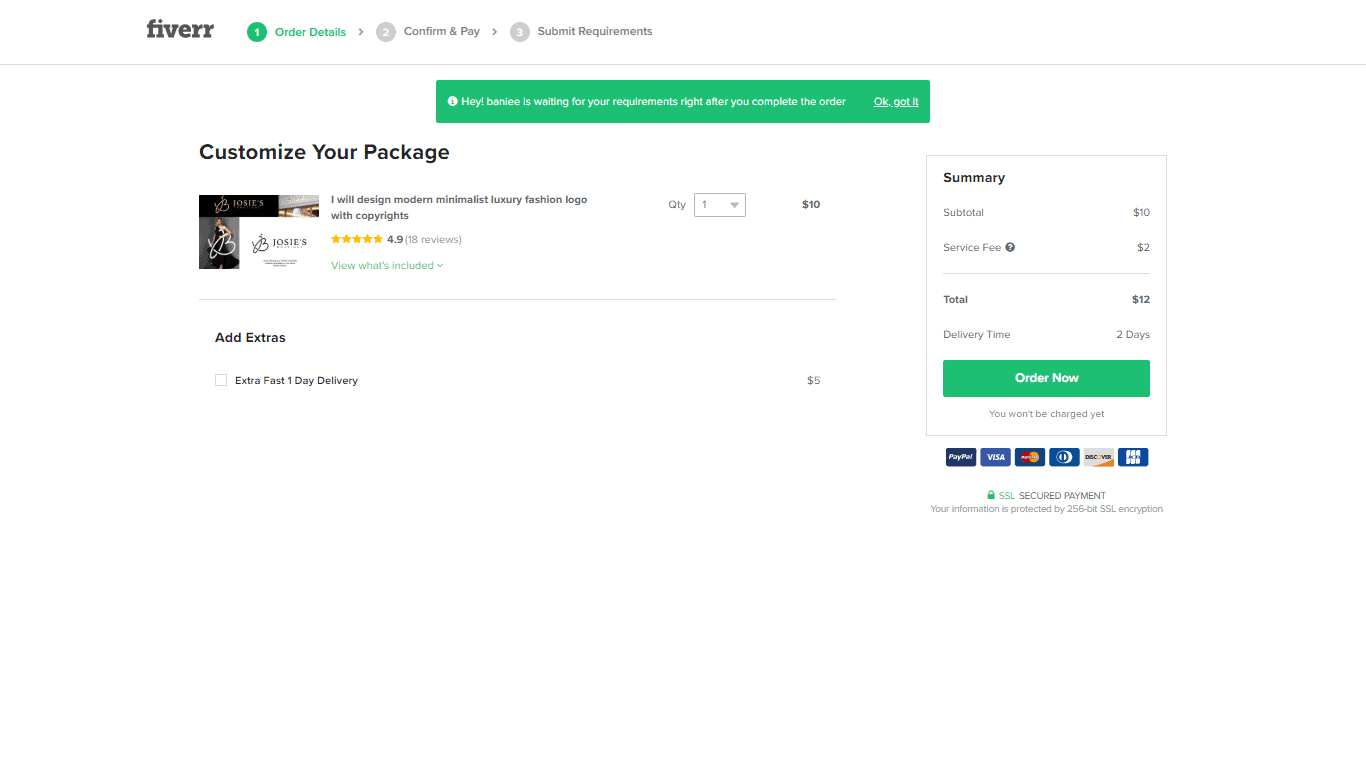 You're done! In just a few easy steps, your logo design is commissioned and on its way. Want to know more? Read our
expert Fiverr review
to see some logo samples. Fiverr's ease of use is just one of its benefits. Here are a few more great features:
Package extras – Some designers offer additional services for a fee. These can include a social media kit, expedited delivery, and multiple revisions.
No surprise costs – A freelancer can never overcharge you or add fees after the work is completed. The price you pay at the start is the only one you'll ever pay.
Payment protection – Even though you pay upfront before your logo is made, the funds are only released to your designer once you're happy with the finished product.
Fiverr Pro – If you want to make your logo as high-end as your fashion brand, consider hiring a Fiverr Pro designer. These designers are assessed by Fiverr employees and offer only the best in design quality, on-time delivery, and customer service.
How to Make Your Own Logo Design
Fashion is a creative industry, and if you have an artistic skillset, you might want to design your own logo. Before you dive in, be prepared that you'll need to put in quite a bit of time and effort to create something well-designed and totally unique. Still considering DIY? My top recommendation is Wix Logo Maker. For me, it combines all the best logo making features around. Its clever artificial intelligence (AI) technology means you won't have to create a logo from scratch and makes the customization process a breeze. To begin,
go to the Wix Logo Maker homepage
 and create a profile. First, you'll need to put in your company name and your tagline (if you have one).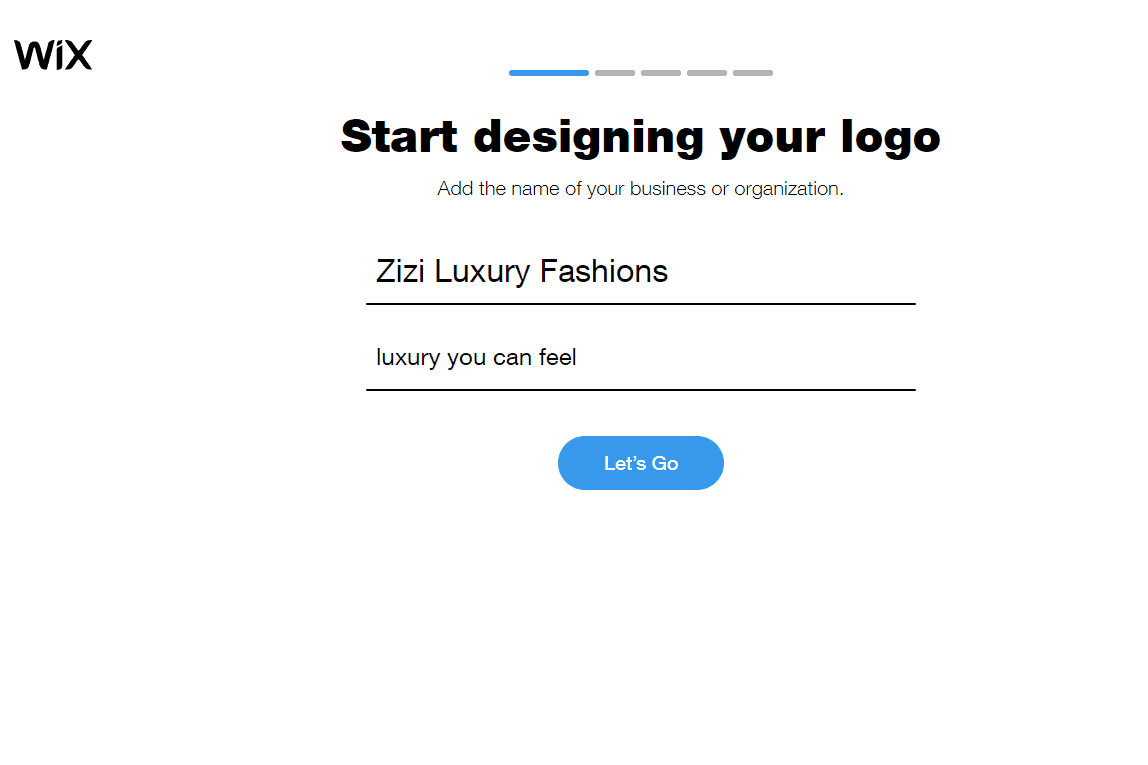 Next, find your industry from the drop-down menu. Try to get as specific as possible with the options available, as this will help the AI provide the most relevant templates later on.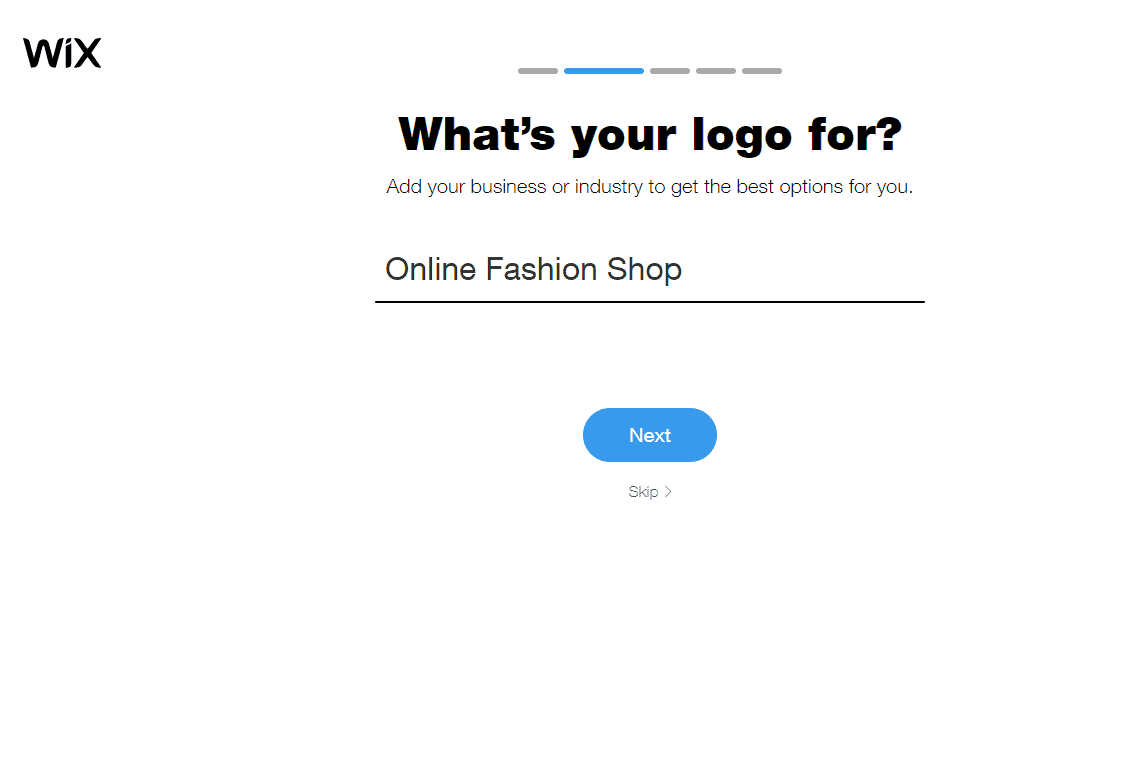 Select from an array of descriptive words to guide the AI toward the right look for your logo.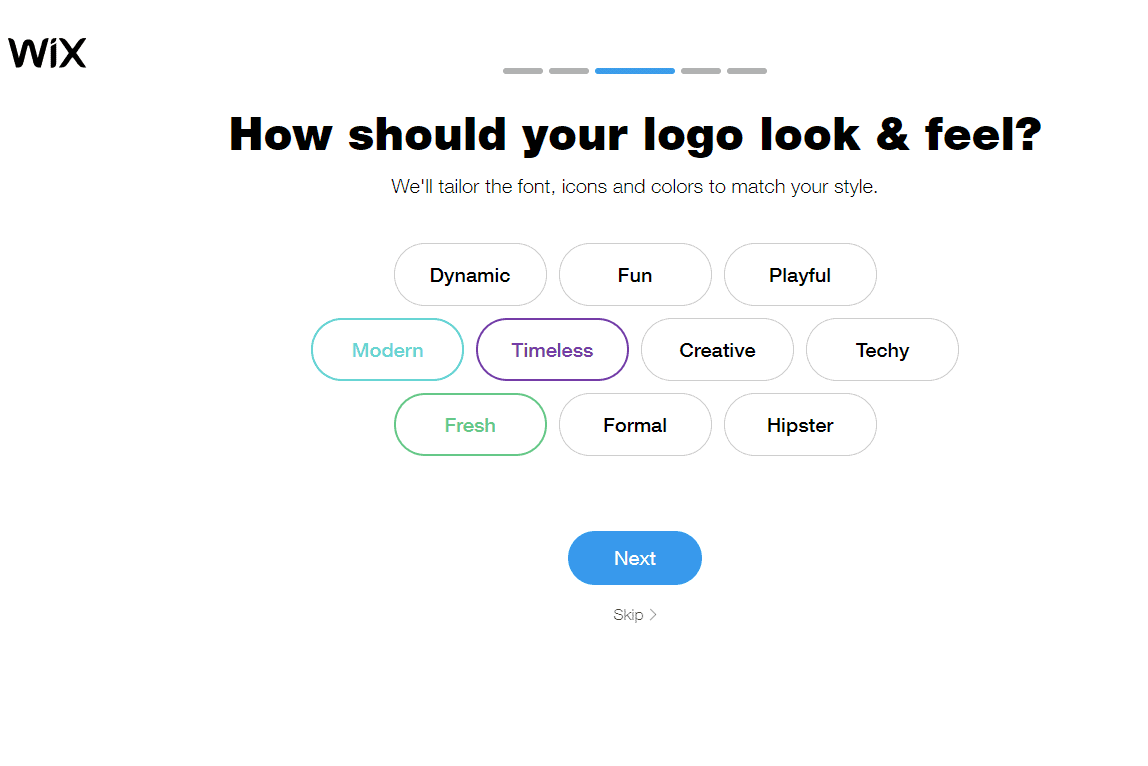 Next, you'll see a selection of logo pairs in varying styles. Choose the logo you like best or skip the comparison if you don't like either.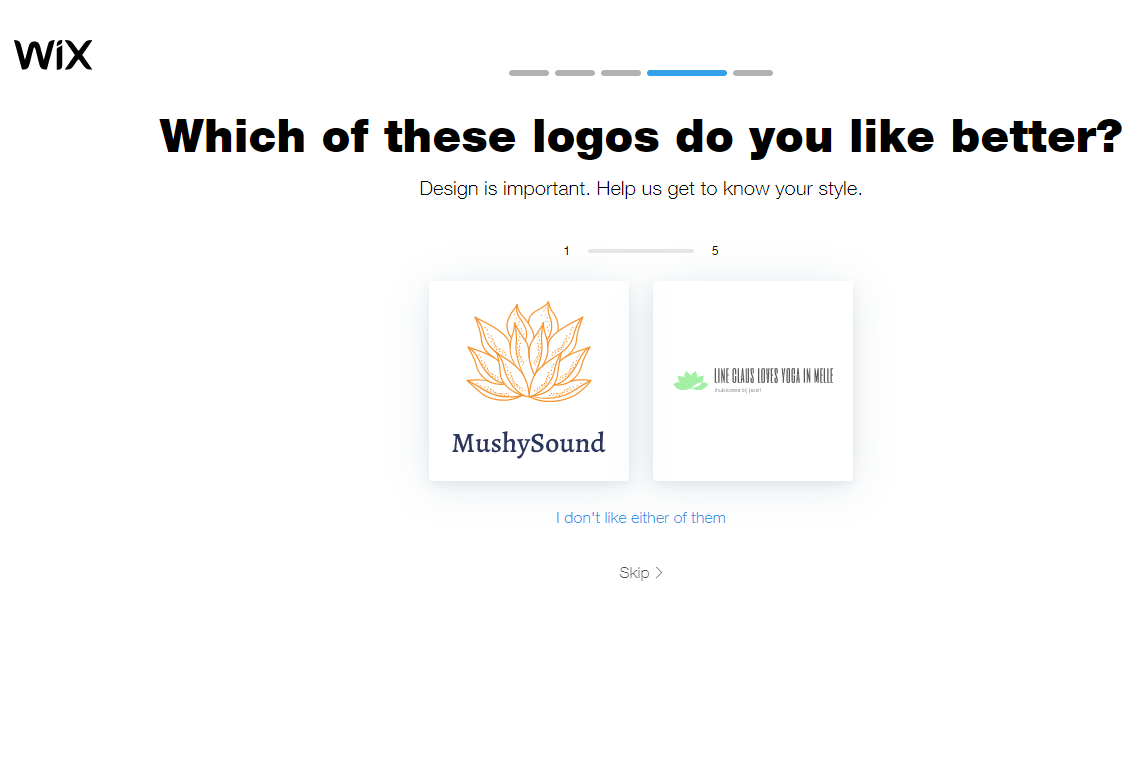 Finally, tell the AI where you'll be using your logo. Options include social media, on a website, on merchandise, and for business cards.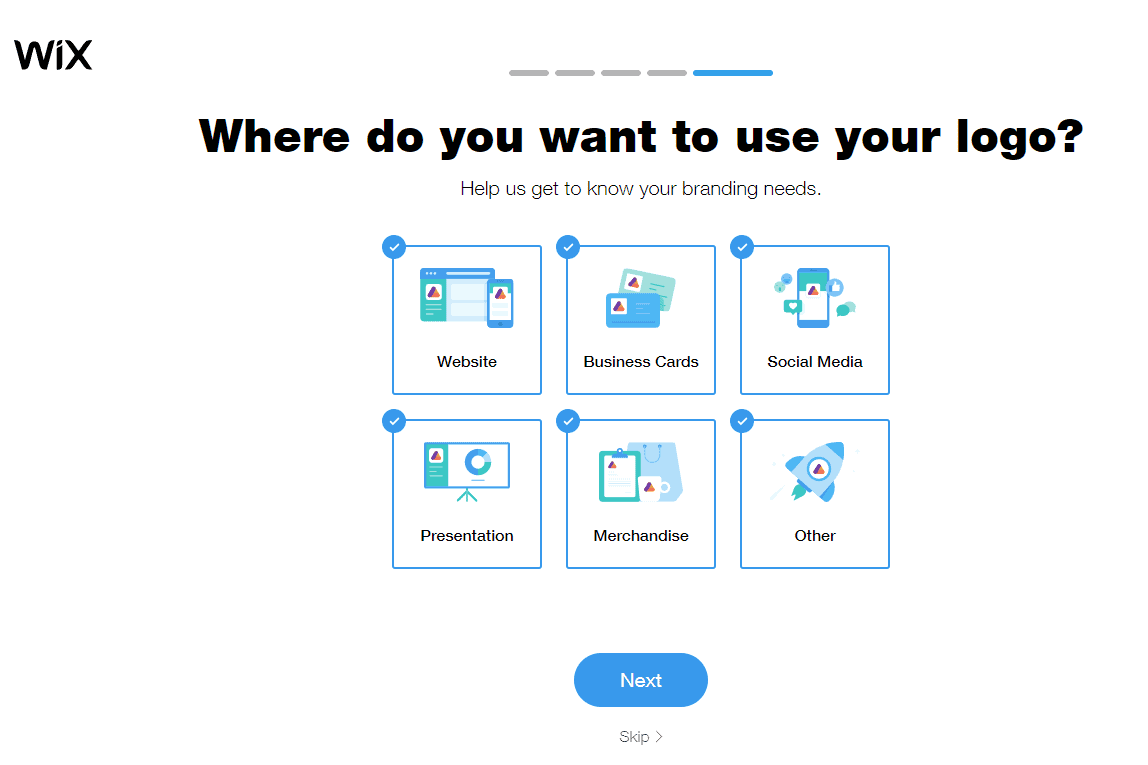 Now the AI has enough information to generate your logo suggestions! Take a look through the templates until you find something you like.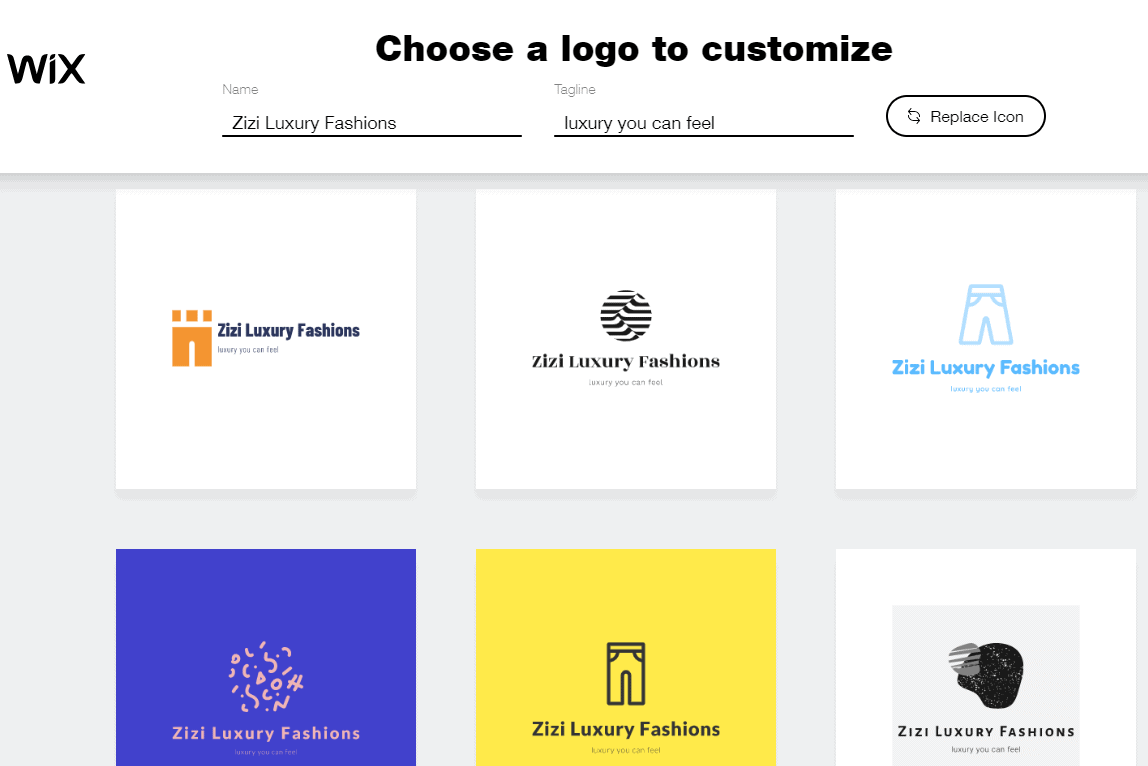 Want to switch out the icon for something more specific? Simply hit
Replace Icon
and search for a term that matches your dream logo. Fashion, clothing, and style are great search options to start with. If you want a more minimal look, Wix Logo Maker has hundreds of abstract icons to choose from, too.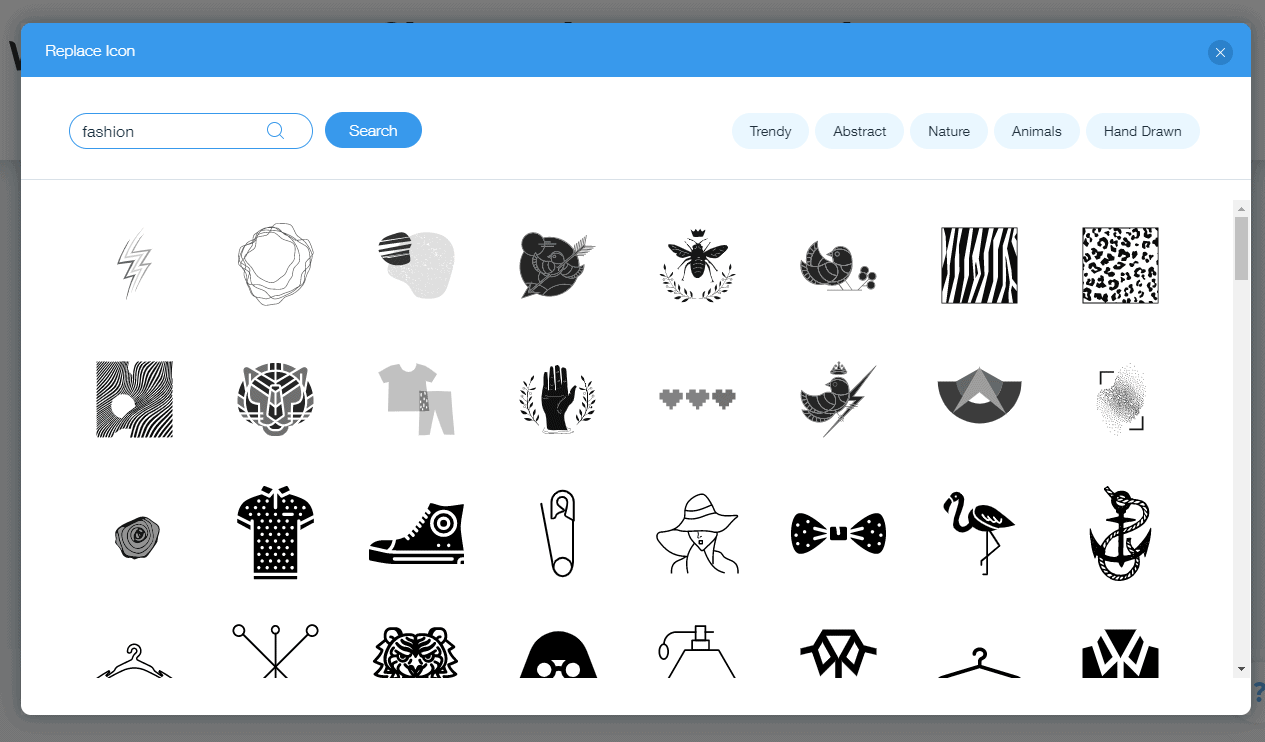 Choose the logo template that's closest to your imagined logo and click on it to start customizing. Play around with colors, fonts, and styles until you're totally satisfied.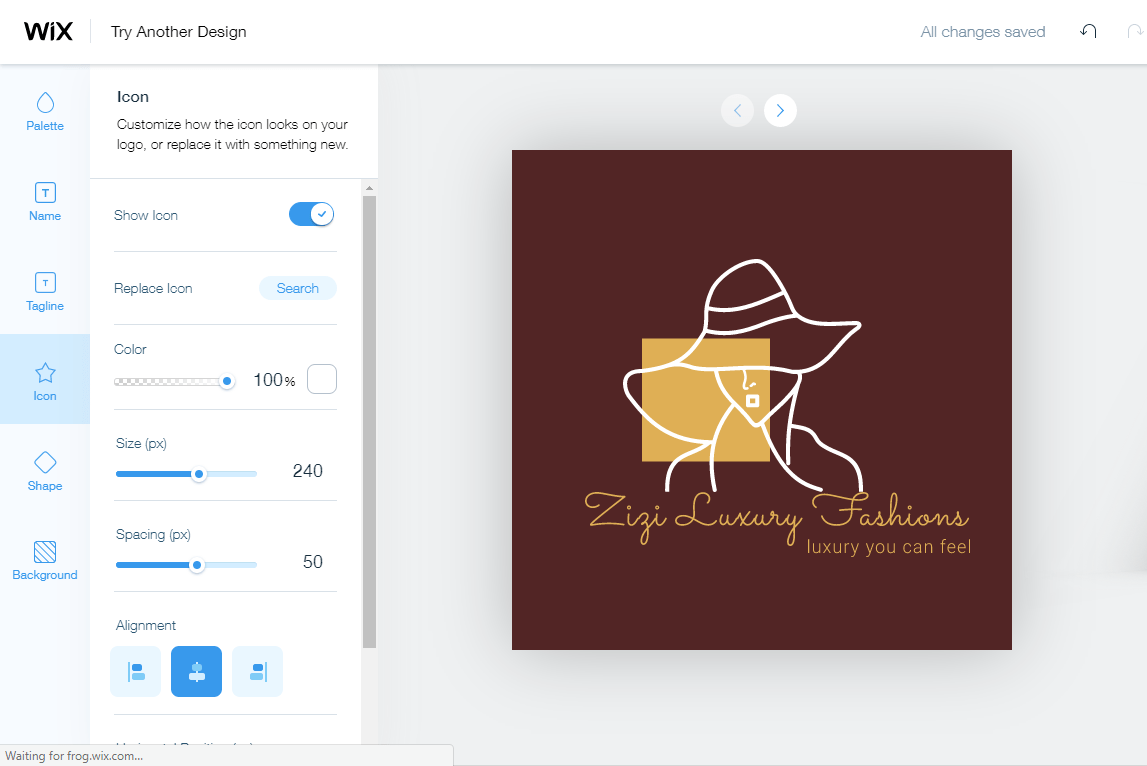 Once you've made the changes you'd like, it's time to download your logo. While it's free to sign up and design your logo with Wix Logo Maker, you'll have to pay to download it in a high-res format. There's also an option to download a small, low-res sample image for free. Want to learn more about Wix Logo Maker?
Read our full review
for more example logos. Two alternative logo makers on the market include:
DesignEvo – With 10,000+ logo templates, DesignEvo has a wide range of design options. Search for templates in the "fashion and beauty" category to start with the most relevant options for you. Learn more about the platform in our expert DesignEvo review.
Looka – Looka is a good choice for small business owners and new entrepreneurs. You can design your logo and purchase lots of other branding materials at the same time, such as website design and business cards. In our detailed Looka review you'll learn how you can get the most out of this platform.
My Final Thoughts
Your fashion logo design deserves only the best, and in this case, that means hiring a pro to create something totally unique that will never go out of fashion.
Hiring a designer through Fiverr for $5
 is a tiny investment that can have huge rewards for your brand. When you want to let your artistic juices flow,
Wix Logo Maker is the best tool to help bring your vision to life
. Its AI technology makes logo creation a straightforward and stress-free process. Still undecided? Check out my colleague's
comprehensive logo design services review
 to see how other design services compare.