it's important to project a look that stands out across all branding channels – print, broadcast media, social media, apparel, and so on
. I'm about to show you how to get a soccer logo that stands out on the field (and off). While you can design your own, you can save a lot of time, money, and headaches by hiring the right freelance designer. How, you ask?
Jump down now to learn my secret.
Looking for more inspiration?
See a list of famous soccer logos below.
9 Best Soccer Team Logos from Around the World
How to Hire a Great Soccer Logo Designer for a Great Price
As you can see, details mean
everything
when you're designing a soccer team logo. Notice how each designer above used color choices, shapes, and font styles to capture the team's personality. No one can accomplish this like an experienced graphic designer, and you can actually hire one for as little as $5. In addition to logo design, some designers on Fiverr offer print design, merchandise design, and much more. This means
you can you get an excellent logo with the option to hire designers for a full range of promotional materials
for your soccer organization.
Browse Your Design Options
It's easy to get started – just
go to the Fiverr homepage
and open the menu to find the
Logo and Brand Identity
category.
Logo Design
appears right at the top: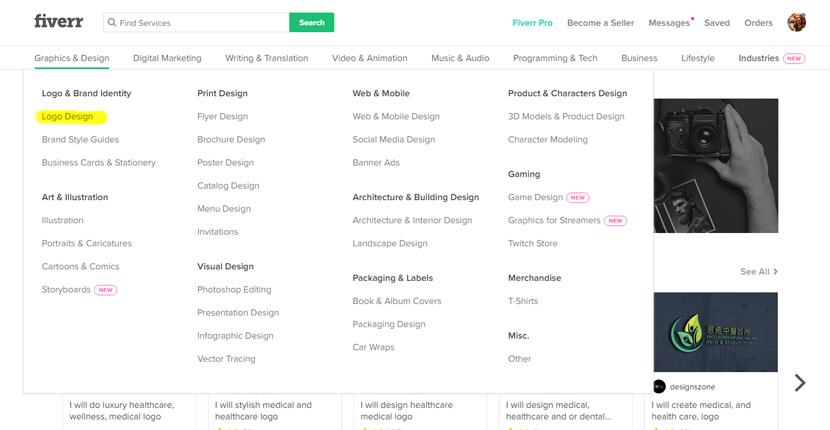 Key Fiverr Features:
Designer profile pages let you read customer reviews and check out work samples.
Designers offer a choice of basic, standard, and premium package options tailored to your needs.
You can communicate with designers quickly and easily, either directly on the website or through the Fiverr mobile app.
Fiverr's improved search function makes it even easier to narrow down choices by project type, budget, file formats, and seller location.
Let's say you want a mascot logo design in a vector file format to ensure high-quality printing. You can quickly sort through the results to find a designer offering those exact services.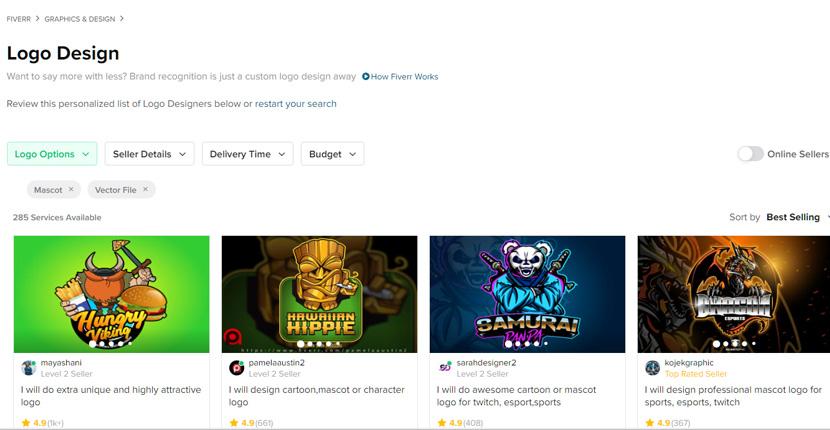 Expert Tip: If you're not a native English speaker and you'd rather work with someone who speaks your language, you can further narrow down your search by choosing a specific language or country.
Hiring a Highly Qualified Expert
If your budget is a little higher, you can also hire a creative from the Fiverr Pro talent pool. Pro designers are carefully vetted and hand-picked by the Fiverr team, which means a higher starting cost, but
you'll have access to all-star talent who can make your team's logo and branding look as grand as you've envisioned.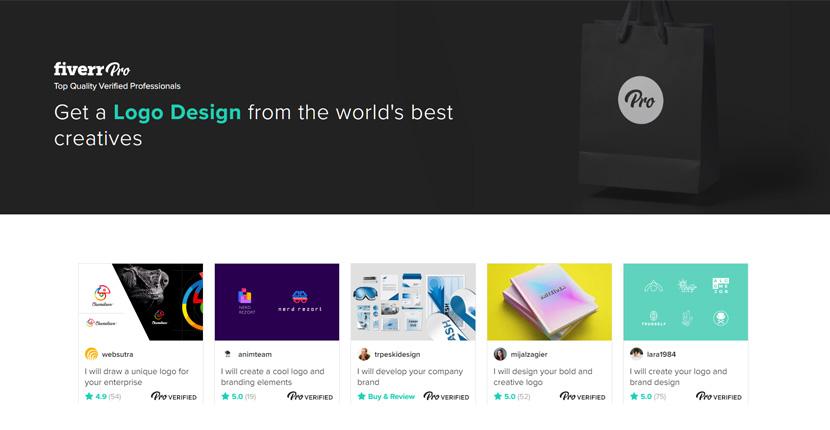 Fiverr Rises to Website Planet's Logo Challenge
Wondering if Fiverr can meet your team's branding goals? You'll want to read about my colleague's challenge to design the new logo for Website Planet.
Click here for his full logo design service comparison.
He tested all the major design platforms and was surprised at the quality of work he got from Fiverr, especially at lower price points.
I admit, I was also impressed by what you can get for a fairly small investment. Don't miss his
full Fiverr review.
How to Make Your Own Soccer Team Logo
If you'd rather design your own soccer team logo, I recommend trying out one of the many free logo makers out there.
Setting Up Your Logo Goals
Let's kick things off with an introduction to Tailor Brands, the free logo design tool I'll be showing you today. This AI-powered site lets you quickly put together some solid logo concepts for free, and
you don't have to pay a thing until you're satisfied with the end product
. If you want to know more about the platform before you get started, check out our
in-depth Tailor Brands review
. The first thing you'll want to do is create an account so you can save your designs. Creating an account is free – just
go to Tailor Brands
 and use your email address or social media account to log in.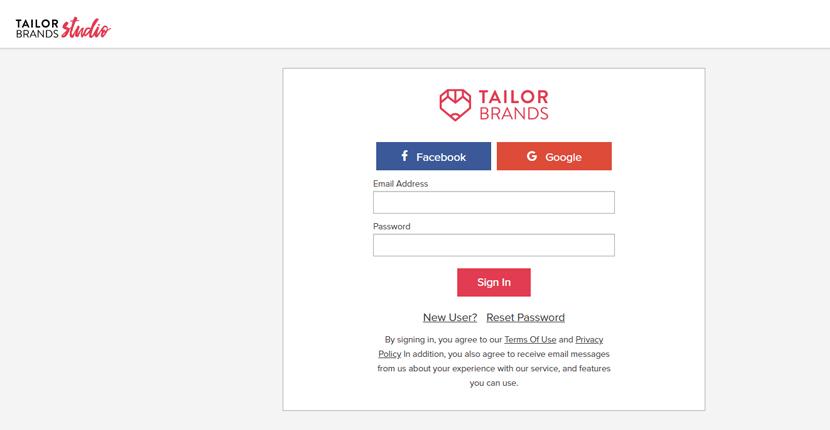 Once you've got your account set up, it's time to dive into the logo creation process. This part is easy – enter your team's name on up to two lines and hit the "
Design!
" button.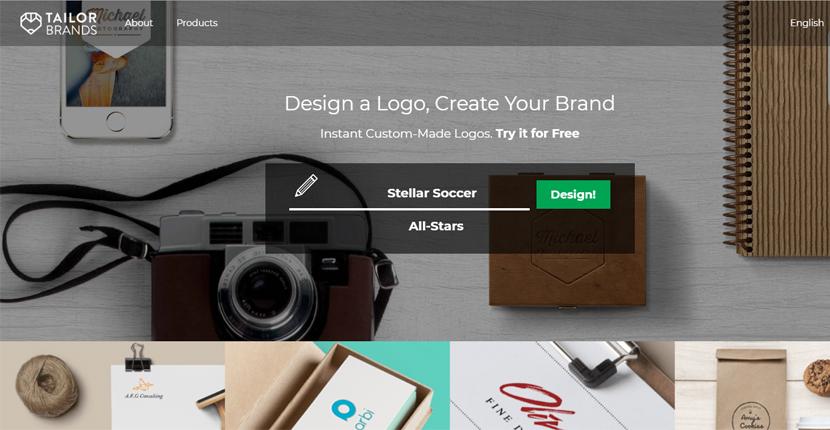 Expert Tip: If your team has a really long name or tagline, you may want to consider putting in abbreviations like "FC" instead of football club. You do get two lines to work with, but long team names may not fit well into the design tool or end up really small and hard to read.
Projecting a Boast-Worthy Image
You have a choice of logo types, but in this case, it's probably safe to assume you want a logo with a mascot or soccer-related image.
Tailor Brands offers two variations: abstract shapes or icons from the extensive library of illustrated designs.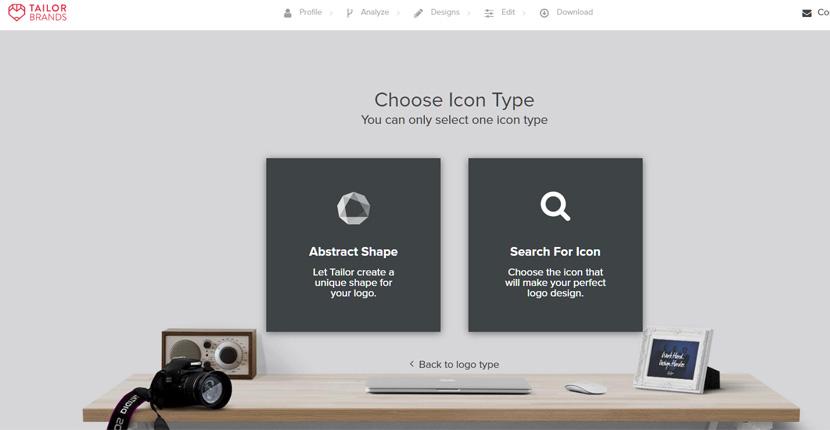 You're not limited to soccer-related artwork, of course – if you have a specific animal mascot or character in mind, you'll find lots of options available as black-and-white and full-color designs.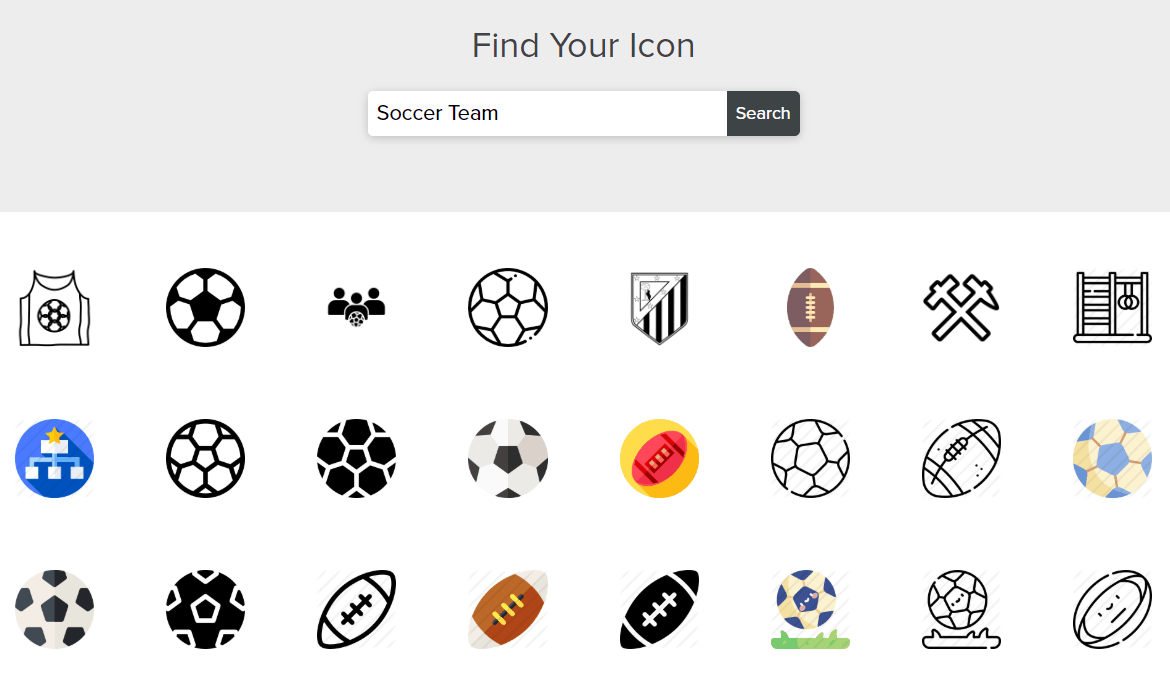 Expert Tip: If your team doesn't have an official mascot or theme yet, think of something that's unique about your team members or the region you're from, such as trees, wild animals, or historical figures and events. This will help people come to associate your soccer team with an image that carries extra meaning and importance.
Once you choose your icon (you can always change it later), it's time to narrow down your font preferences. Tailor Brands will show you several font pairs with contrasting typeface features. Choose the one you like best, or if both are a no-go, just click "
I dislike both.
" Tailor Brands uses this information to generate some logo concepts for your consideration.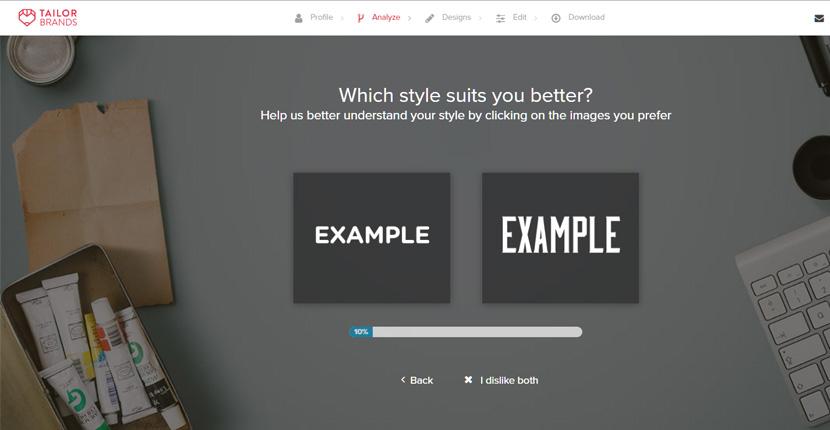 GOAL! We Have a Winning Logo
Once you choose a logo concept you'd like to work with, you'll be taken to the editing tool. You can adjust all sorts of design elements, such as color palettes, font pairings, and layout variations.
Although you're a bit limited in where you can place the different elements of your logo, you can still put together a great design that would look good on jerseys, signs, and other merchandise.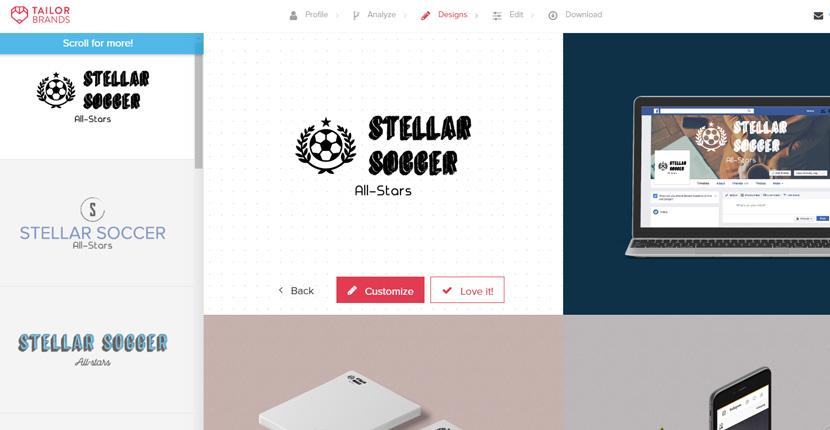 Logo Package Options
Once you have chosen a successful logo design, you need to contemplate several purchasing choices for your design assets. A monthly subscription fee is applicable to each option, and they all furnish you with logo files of excellent quality, accompanied by complete ownership rights. If your intention involves featuring your design on jerseys and team apparel, it is advisable to opt for the Standard package or a higher tier. These packages offer vector artwork that maintains its clarity when resized, ensuring a visually appealing outcome regardless of the size.
Logos Created with Tailor Brands
Need some extra inspiration? Here are some sample logos I've made with the Tailor Brands tool.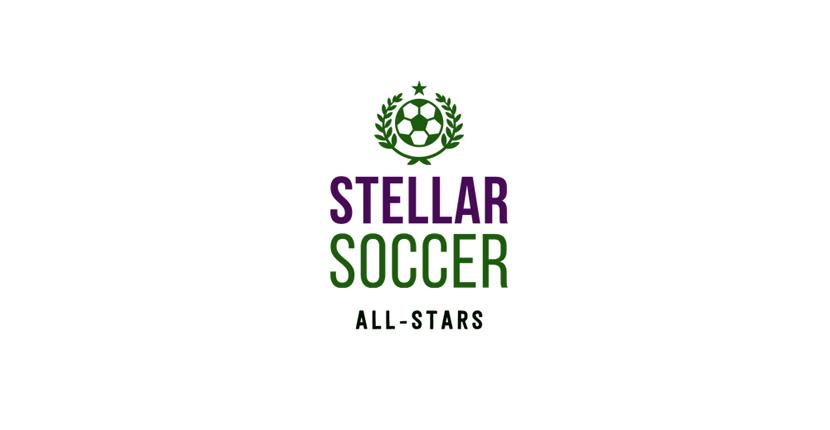 A simple and clean logo with a basic three-color palette that could easily be adjusted to suit any team's official colors.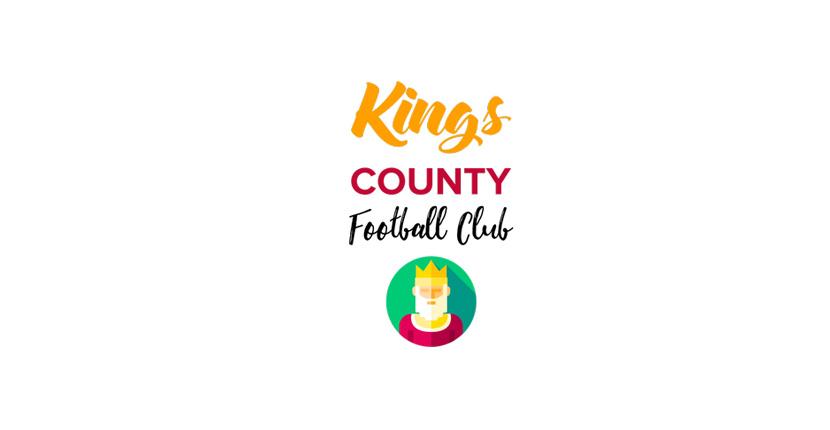 This regal-looking logo would really stand out with a shield drawn around it. Unfortunately, Tailor Brands doesn't offer shapes in its logo designer.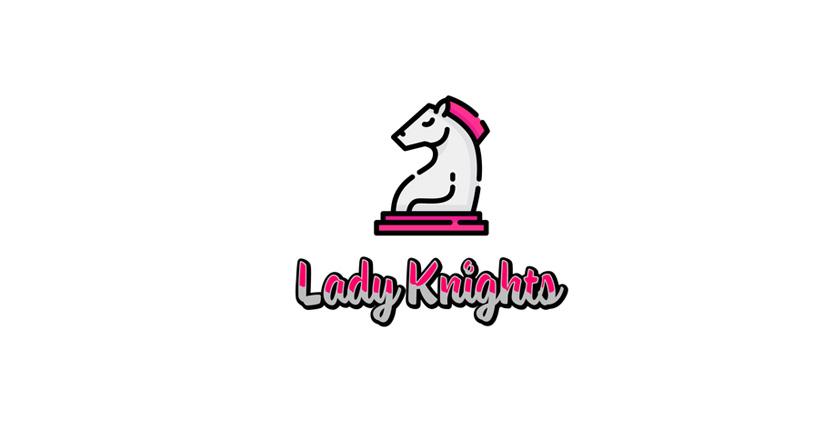 This icon and decorative font pairing make for a strong logo with a feminine touch.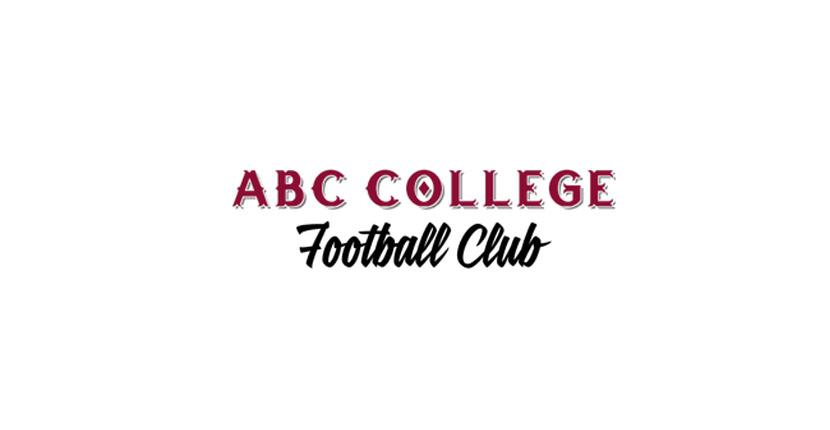 A text-based logotype that would look sharp embroidered onto polo shirts and the like.
Tailor Brands Alternatives
Are you looking for something more in your logo designs? Here are some other free logo creators you'll definitely want to check out:
If you prefer an advanced drag-and-drop logo editor that lets you add multiple icons to your logo, give DesignEvo a try.
Do you want to print custom team apparel and other promotional products? LogoMaker lets you order a range of merchandise directly from their website.
Want a team logo with decorative shapes and borders? Looka has an extensive library of filled containers and frames.
Get Inspired by Famous Soccer Team Logos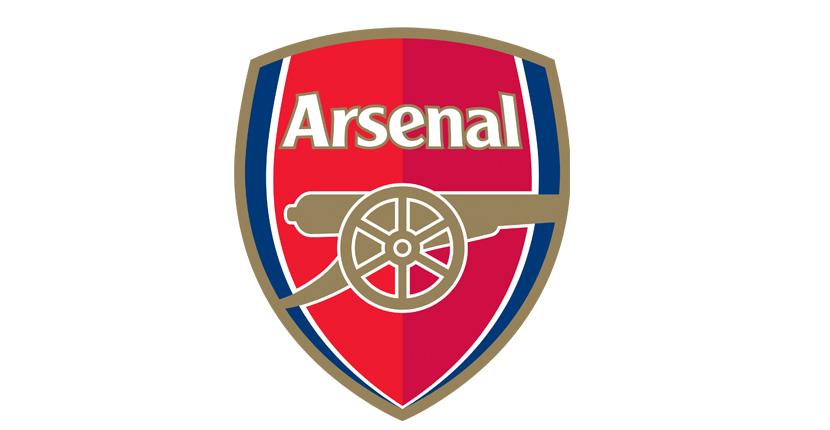 The logo for the
Arsenal
isn't overly complex, but its cannon-centered design ties into the region where the club plays, the Borough of Woolwich, which was once known for its military influence. The shield motif also borrows design elements from the Coat of Arms of Woolwich, which further ties it to the local history surrounding the club.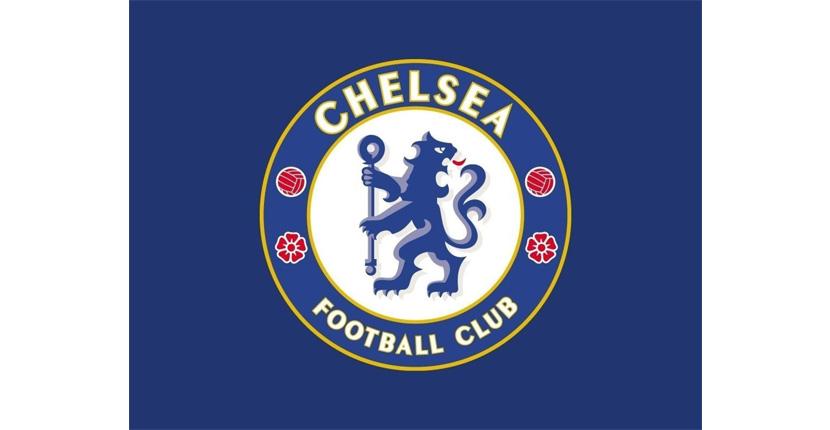 Another example of historically-influenced team logos,
Chelsea FC's
design borrows elements from the Earl of Cadogan's Coat of Arms. Additionally, blue and red are colors often associated with power, determination, and enthusiasm, qualities that are important to any sports team.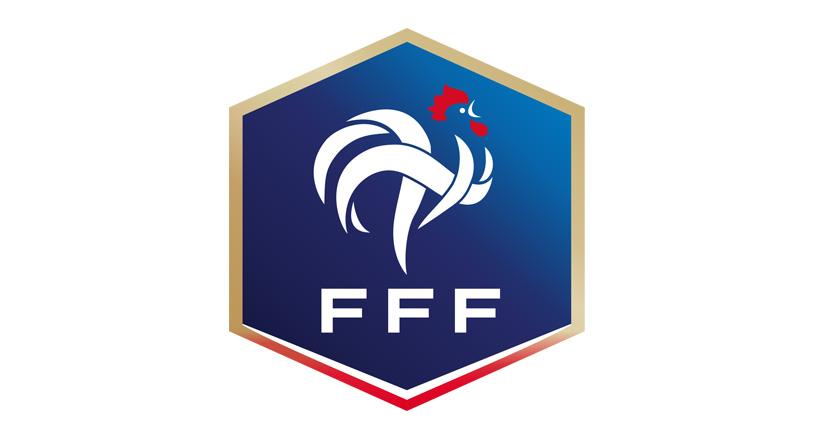 The
French Football Federation's
logo features the country's colors: red, white, and blue, along with the unofficial national symbol of France: the coq gaulois. They have cleverly incorporated a soccer ball shape into the bird's design as well, making this simple yet skillfully-made logo a perfect fit. Some versions of the logo also include stars above the crest, representing the team's World Cup victories.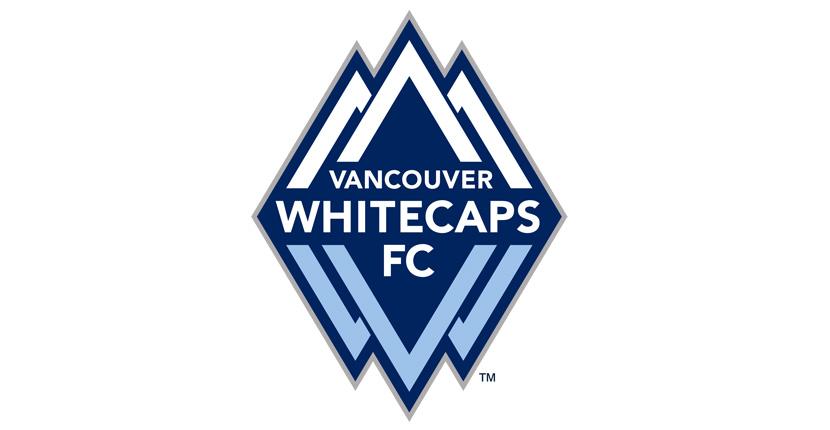 Coming from a region known for its natural beauty, the
Vancouver Whitecaps
logo features a basic color palette with shapes that represent the sky and mountains reflecting into the sea. It looks fresh and clean and doesn't need any further ornamentation to make it work.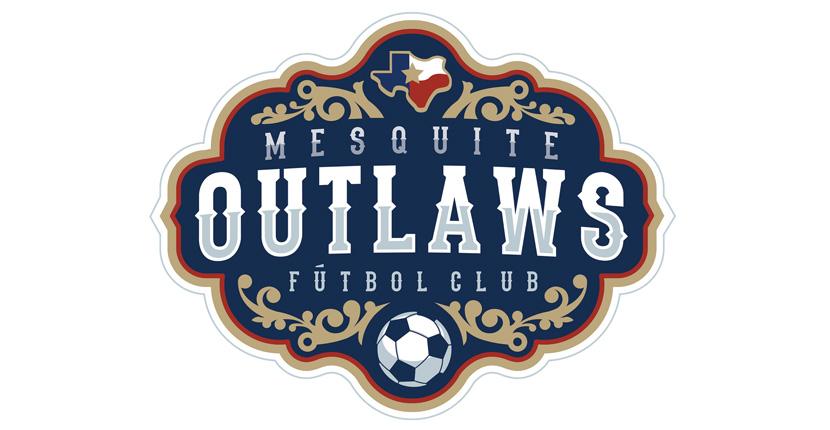 A newbie to the arena soccer scene, the
Mesquite Outlaws
have a great Western-style logo. Featuring the colors, flag, and shape of Texas with cowboy-styled text, it looks like an ornate belt buckle you'd expect to see on an outlaw from the Wild West.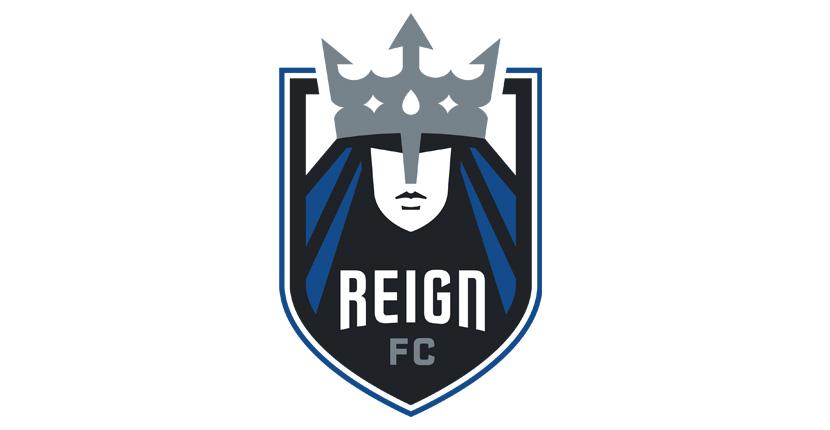 A fairly new women's soccer franchise, the
Seattle Reign's
team name and logo play up two images: a legacy of successful women's sports teams and the local weather. Many people immediately think of rain when they think of Seattle, so it's quite fitting the name carries a double meaning. Its name also pays homage to a defunct basketball team once known by the same name.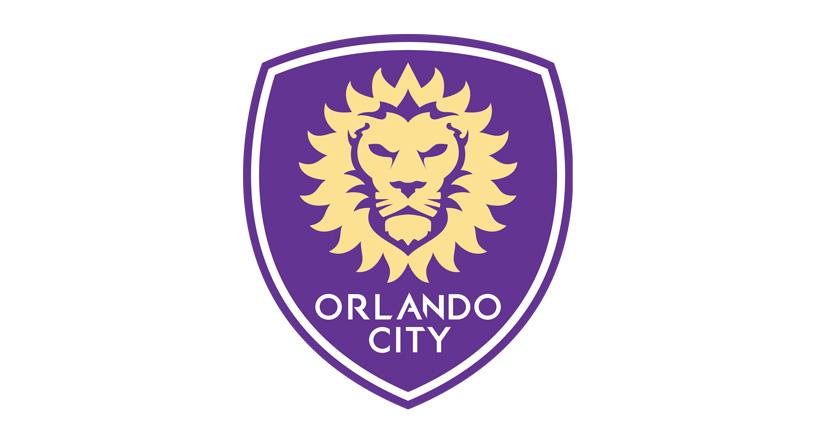 The
Orlando City Soccer Club's
logo is a spot-on representation of royalty with a gold lion's head against a purple shield. The lion's mane design carries multiple meanings: the state of Florida is well-known for its abundant sunshine, and the 21 flares also represent the team being the twenty-first team in the MLS.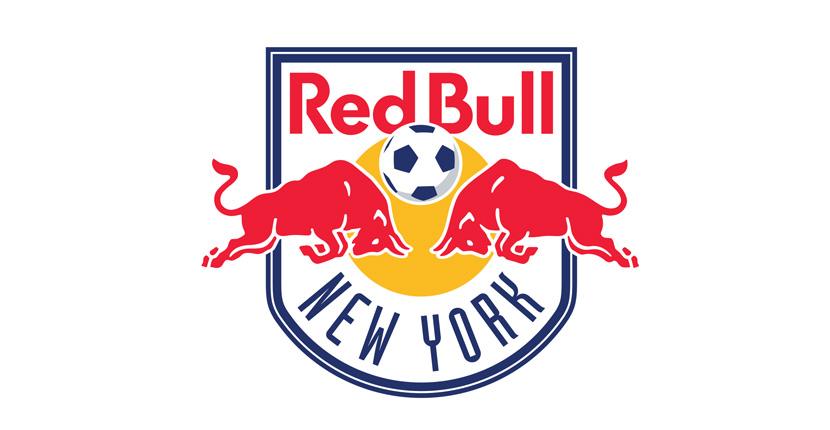 Some people might think of the
New York Red Bulls'
team image as being overly commercial, but it's actually a clever move on the energy drink brand's part. As owners of the team, Red Bull's product branding carries over nicely into the team logo with its perfect representation of head-butting soccer action.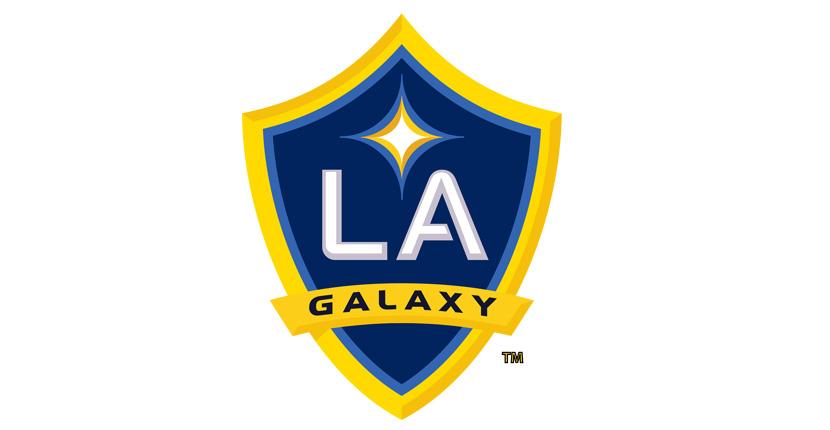 The
LA Galaxy
has a strong logo with its futuristic-themed design. The sci-fi style font is perfect for the design, and yellow and blue are colors frequently associated with Los Angeles and its sports teams. These colors can also represent energy, enthusiasm, and integrity, which are also very important qualities in a successful sports team.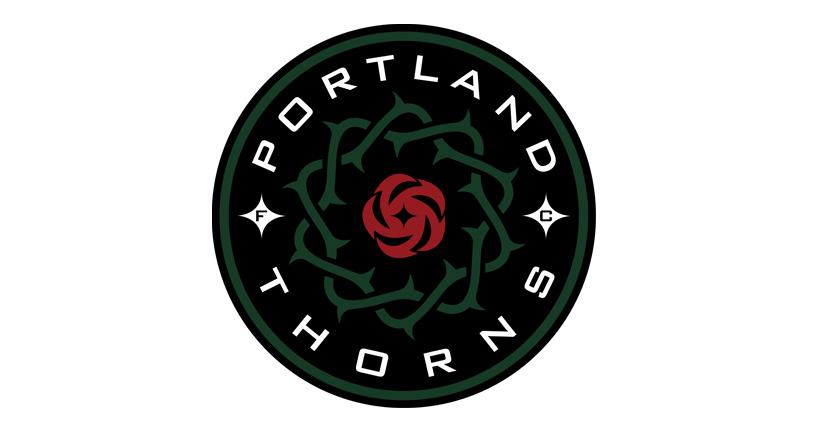 Another fairly new face to the professional women's soccer world, the
Portland Thorns
have a winning logo that ties into the region where they play: Portland, Oregon, also known as the Rose City. The thorns give the logo an edgy, tough-as-nails look, and the rose soccer ball design in the middle brings everything together nicely.
Ticking Down Those Final Seconds
Feeling charged up by the action that goes into creating your own soccer logo? Embrace that motivation as you move forward in your branding journey.
Take some time to read up on what other teams have done to create and revamp their iconic logos
– some have quite fascinating stories behind them. If you're looking for more design and branding ideas, don't miss our list of the
top logo design services.
If you're ready to get started,
go to Fiverr now
 to find the designer who can turn your logo dream into a reality, or
take Tailor Brands for a test drive.
Most of all: Keep your eyes on the prize, and soon you'll have a winning look that generates media buzz.