Ease of installation: Easy Setup time: 10 minutes Cloudways offers premium cloud-based managed hosting for over 20,000 customers around the world. In my
in-depth review of Cloudways
, I cover the features, pricing, support, and more. I found it to be an easy-to-use platform with features suitable for both beginner webmasters and developers. That said, how straightforward is it for beginners to get started with Cloudways?
Do you need to be tech-savvy, or is it accessible to everyone
? This article is going to dig into the process of connecting a domain and installing WordPress on Cloudways. I'll uncover whether the initial setup process is as easy and user-friendly as the rest of the platform.
Installing WordPress on Cloudways
Step One
Once you've
created an account with Cloudways
, simply log in to access your dashboard.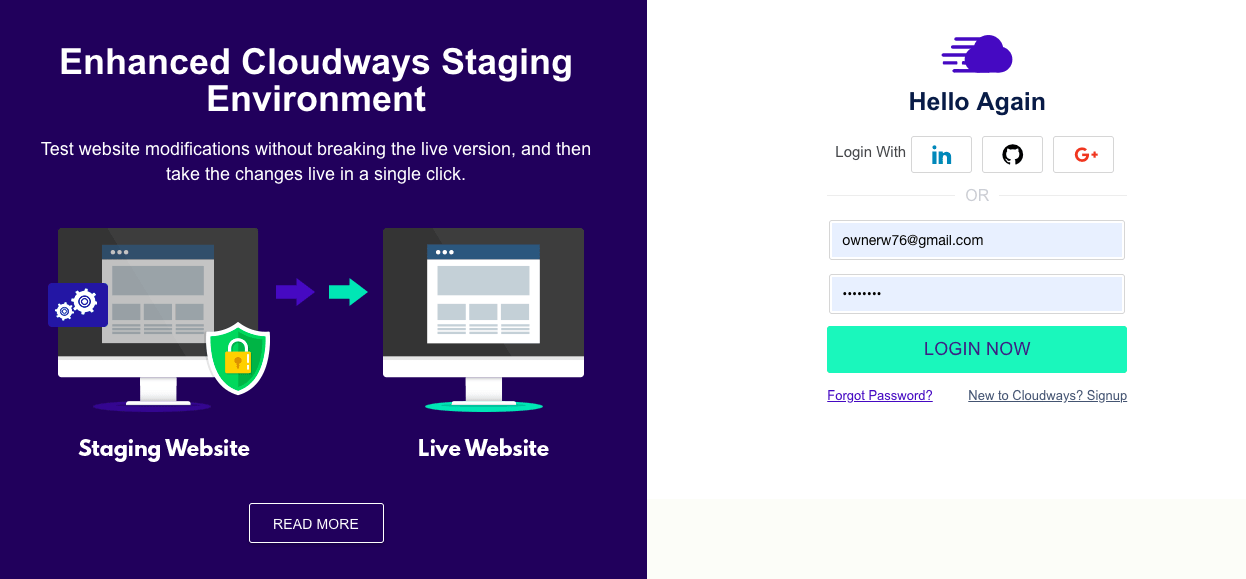 Step Two
You'll be presented with the following screen, where you'll need to toggle from
Server
to
Applications
in the top left of your screen.

Step Three
In the
Applications
tab, you'll be presented with a list of installed applications. This will be empty if you're brand new to Cloudways. Click on the
+ Add Application
button in the upper-right corner and then again on
Add Application
in the popup.

Step Four
Next, you'll be asked about the version of WordPress you'd like to install. Select the latest version of WordPress and name your blog. Once complete, click
Add Application
yet again.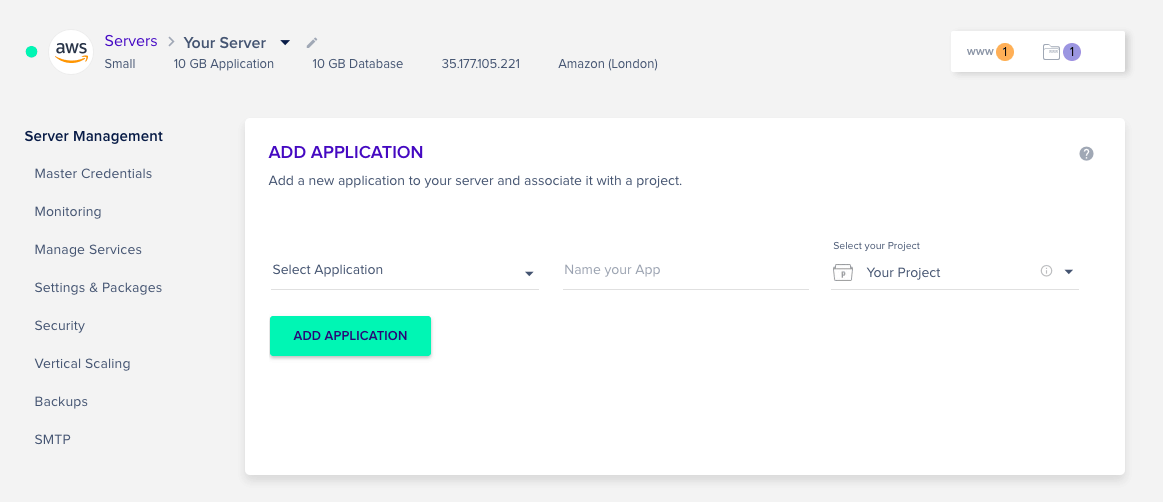 You'll have to wait for a couple of minutes while WordPress is installed.

After your application has been created, you'll see
www
followed by
1
(or one of the following numbers, if you have more than one application). Click on the orange number to access your WordPress URL and login credentials.

It's as easy as that.
In just a few clicks and a couple of minutes, you can create a WordPress website via the Cloudways dashboard
. The next and slightly more complicated step is to connect your domain.
Connecting a Domain on Cloudways
First of all, you can't purchase a domain from Cloudways directly, as it doesn't offer domain registration services. If you don't already own a domain, you'll need to purchase one from GoDaddy or another registrar before you can start this process.
Step One
Toggle to the
Servers
section of your website dashboard. Here, take note of your server's IP address. For the test server I created, for instance, the IP address is 35.177.XXX.221. I recommend copying your IP address to a note file — you'll need it later on.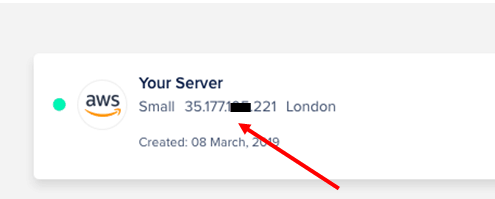 Step Two
Then, head back over to the
Applications
tab and select the application you just created. Next, select
Domain Management
from the left-hand menu.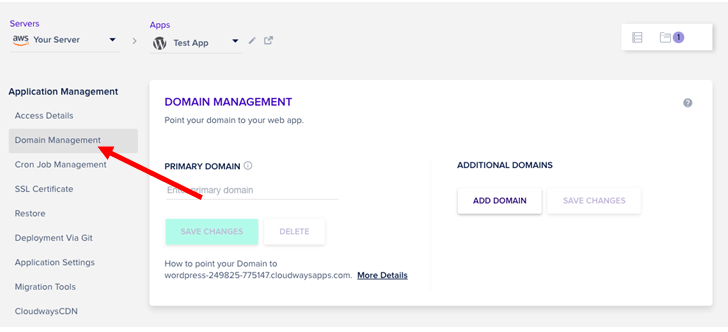 In the
Primary Domain
field, enter your full domain address including the prefix, as per the screenshot below.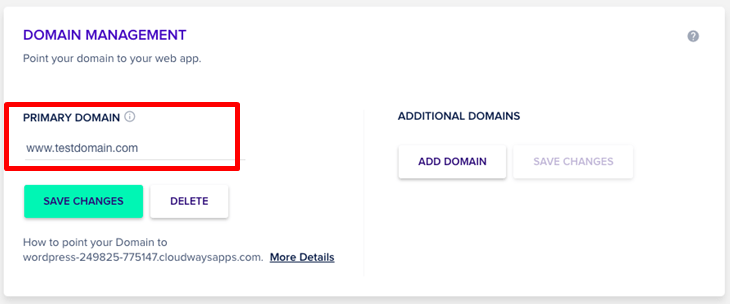 Step Three
Now, it starts getting a little more complicated. You'll have to head over to your domain registrar (e.g.,
GoDaddy
) and add an A Record for IP address you noted in Step One. The exact steps will depend on your registrar; however, Cloudways provides step-by-step guidance for GoDaddy, Namecheap, and Dreamhost. Once you've added your A record, you need to wait for the DNS changes to be propagated. This can take 24-48 hours, although it's usually a lot quicker. That's it. Once the changes have been propagated,
you've successfully added a domain to your fresh WordPress installation
. You can check that it's been done correctly by visiting your website URL.
Activating Your Cloudways CDN
Cloudways allows you to set up its proprietary CDN straight from your dashboard. This isn't available on a free account, so you'll need to
upgrade to install and activate your free CDN
.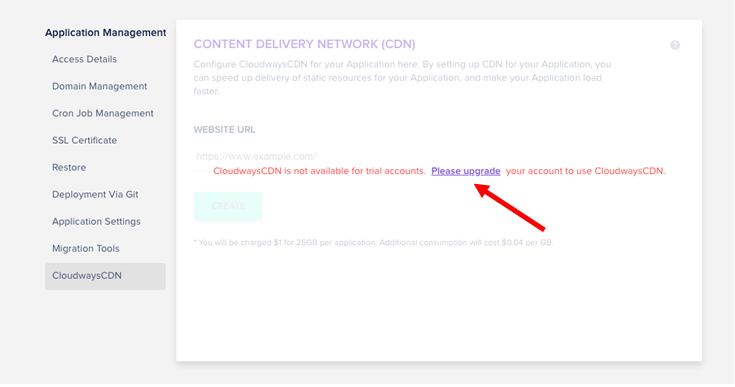 Step One
Inside the
Applications
tab, select CloudwaysCDN from the left-hand menu.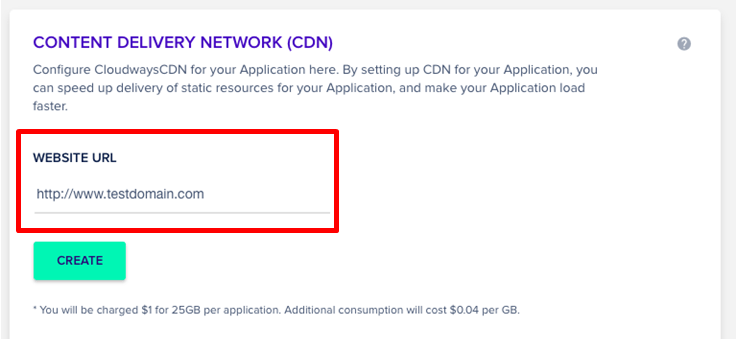 After selecting
Create
, you should be on a page that looks like the screenshot below. To activate the CDN, you just need to click
Apply
. Once the CDN has been correctly integrated onto your website, you'll see a message confirming its success.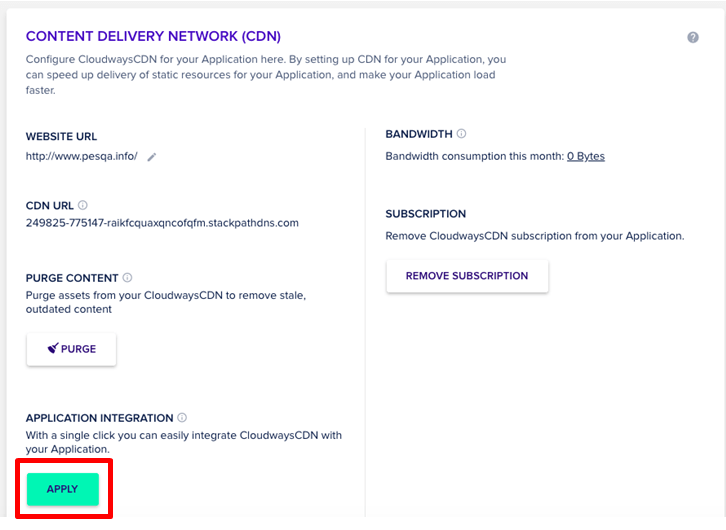 Conclusion
Installing WordPress was ridiculously simple
. It took only one or two clicks to complete the whole process. Connecting the WordPress installation to a domain was slightly more complicated, but only because you need to head to a third-party domain registrar to purchase and map the domain. I had to hop onto live chat a couple of times throughout the process, mainly because I had issues at the GoDaddy side. However,
it's so simple to contact Cloudways support
: there's a live chat option directly on the dashboard. The Cloudways dashboard presented an intuitive organization for everything. Along the way, I could readily access the Cloudways help documents and promptly engage with support through live chat. Cloudways is a great company for managed WordPress hosting. That said, it's definitely got far more power and functionality than a smaller website really needs. If you're concerned that it might be too much for you, I'd recommend reading this review of
GoDaddy
instead. If you're interested to learn more,
my in-depth review of Cloudways
covers its features, support, performance, and much more.