While lots of builders claim to have what you need for a great UX portfolio, too many come up short.
They may offer run-of-the-mill designs, limited customization options, and even lack basic SEO and marketing tools you need to attract visitors to your website.
The wrong builder can leave you with a portfolio that doesn't present your work at its best.
This can mean fewer leads and job offers, which will negatively impact your earnings and long-term growth potential. You don't want to find out when you're already deep into the design process that the builder you chose doesn't measure up. That's why
I've tested dozens of popular builders to find the best ones for creating a UX portfolio
that gets results. These builders offer well-designed templates and project galleries, sufficient storage for high-quality images and content, and great SEO tools to help you get found online. Keep reading to find the one that's right for you.
Short on Time? These Are the Best Website Builders for UX Portfolios in 2023
Wix – Largest selection of portfolio templates for UX designers, plus advanced gallery layouts and styling.
Squarespace – Visually compelling portfolio templates that look great on mobile or desktop.
Hostinger Website Builder – Simple and affordable website builder with helpful AI tools to get your site online fast.
What We Look For in the Best Website Builders for UX Designer Portfolios
Whether you're looking to build your first UX portfolio or replace an existing one, the builder you choose should offer certain essential features. These are the features I focused on when compiling my list:
Good-looking portfolio templates. Nearly every builder on my list offers 12 or more templates for UX portfolios. This gives you a choice of various layouts, so you can make a website that's as unique as you are.
Engaging project galleries. These website builders make it easy to feature your work in attractive galleries that potential clients and recruiters can navigate with ease. Visitors can jump from your project photos to your detailed case studies with a simple click.
Plenty of storage and bandwidth. I only included builders that offer plans with enough storage for content-heavy UX portfolio websites. Most also give you plenty of bandwidth, so you don't have to worry about frustrating your visitors with slow loading pages or other performance issues.
Analytics and SEO. A great portfolio won't get you leads and offers if clients and recruiters can't find you. These builders give you useful data on your site's visitors and effective SEO tools to improve its ranking on search engines.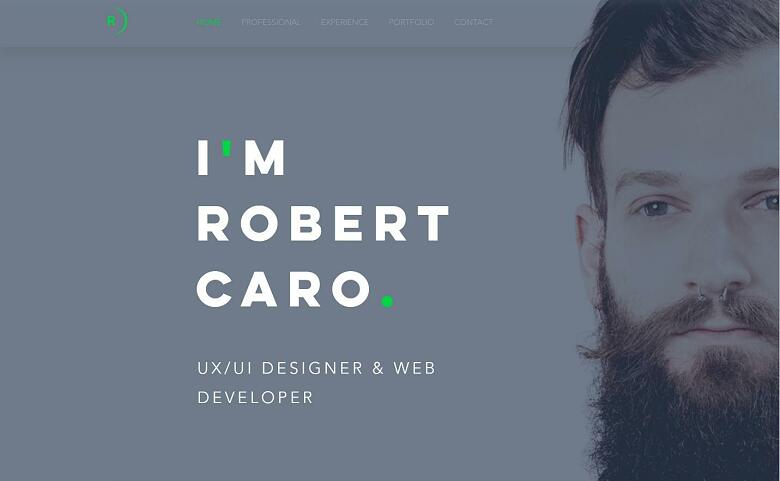 Wix gives you lots of options for designing your site, making it an excellent choice for creating a portfolio that reflects who you are. This starts with choosing a template.
Wix offers 40+ templates for portfolios
, and they all come with different layouts and styling.
You also get the creative freedom to
change and rearrange your template's design elements however you please.
What's more, Wix's intuitive interface and drag-and-drop editing functions make personalizing quick and easy, leaving you more time to refine your content. Wix also gives you an impressive range of built-in features, even on its free plan. For instance,
you can automate a live chat greeting, gather leads with custom forms, and access pre-built templates for social posts.
You can also turn to the Wix App Market to add even more features and functionality to your site
.
Wix lets you build a UX portfolio for free.
However, you'll need to upgrade to a paid plan to remove branded ads, get a custom domain, and add premium features, like the ability to accept payments through your website.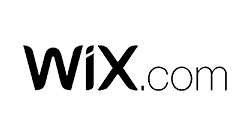 Get a FREE domain + hosting with any Wix annual plan!
This exclusive offer is only available for your first purchase.
46 users used this coupon!
Features
Interactive photo galleries. The free Wix Pro Gallery app gives you a choice of 12 responsive gallery layouts you can enhance with dynamic elements and interactive prototypes and videos. This allows visitors to experience your design projects firsthand.
Custom SEO plan. The AI-powered Wix SEO Wiz will design a personalized step-by-step plan to help you improve your site's search engine ranking.
Mobile-friendly tools. The Wix mobile editor creates a mobile version of your site that includes all your desktop content. You can then fine-tune how it looks and add mobile-only features, like a sticky quick-action navigation bar to make it easier for potential clients to contact you.
Improved site accessibility. Wix gives you tools to help make your site more accessible. Its Accessibility Wizard scans your site and flags any issues it finds, such as missing alt text descriptions that highlight photo and video links to visually impaired users.
Read our expert Wix review for more details
.
Portfolio Templates
40

+

Storage Space

500MB on free plan; 3GB to 50GB on paid plans

Free Custom Domain

Yes, one year with annual paid plan

Starting Price

$

16.00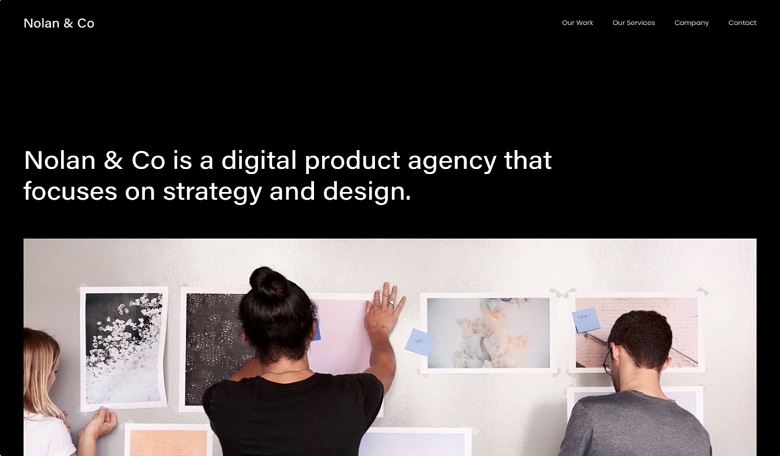 Squarespace gives you the templates and tools to build an eye-catching UX portfolio that will encourage visitors to delve more deeply into your projects. It offers
24
stunning portfolio templates
 to choose from, which are all mobile responsive.
You can customize your template's layout, content, fonts, and colors, but you don't get quite as much creative freedom as with Wix. Squarespace lets you upload all your images at once and display them in
striking photo galleries and project pages that showcase your work and achievements at their best.
And you never have to worry about storage or bandwidth – they're unlimited on every plan (but you can only upload up to 30 minutes of video). While Squarespace doesn't have a free plan, its
image-forward designs and robust features
 make it an excellent choice for UX portfolios
. Fortunately, you get a 14-day free trial. This lets you pick and customize a template, upload images and content, and see if Squarespace works for you before you commit.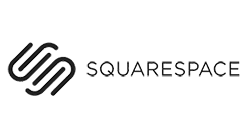 Save up to 30 % on your Squarespace plan today!
Plus get a free domain for one year!
1031 users used this coupon!
Features
Built-in image editor. Squarespace has some of the best image editing tools of any builder. For example, you can adjust aspect ratio, brightness, saturation, and more. You can even change an image's focal point and add a lightbox effect.
Third-party integrations. Squarespace gives you access to premium integrations and extensions that fit seamlessly into your site's design. For example, you can link social media, add tools to improve SEO, and embed video/audio from third-party sites like YouTube.
Easy password protection. You can password protect sensitive project pages or sections of your case studies to control who can access them.
Useful website analytics. Squarespace gives you an overview of all activity on your site. You get stats on which keywords drive people to your website, the number of visitors you attract over time, and which of your content engages them most.
See our in-depth Squarespace review to learn more
.
Portfolio Templates
24
Storage Space

Unlimited for images, 30 minutes of video

Free Custom Domain

Yes, one year with annual plan

Starting Price

$

16.00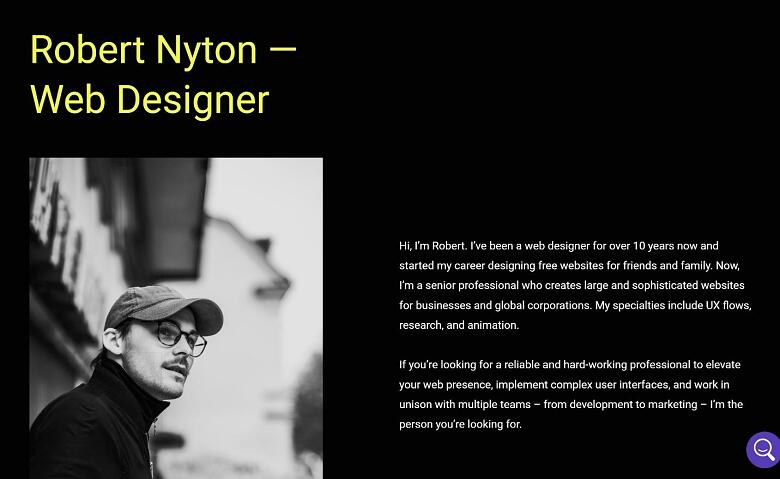 If you go with Hostinger Website Builder for your portfolio, you can choose from any one of its 22 pre-built portfolio templates. If none of these seem quite right, you can enter "UX portfolio" in the search bar to see additional options generated by its AI template builder. Whichever template you choose,
you'll get a project gallery you can customize in various ways.
For example, you can opt for a grid or masonry layout, specify the number of images per row, and control the amount of whitespace between images.
You can even create gallery slideshows that auto-scroll with custom transition timings.
Unfortunately, Hostinger Website Builder doesn't have a free plan. It also offers far fewer integrations than Wix or Squarespace. However, if you plan to upload lots of content,
Hostinger's entry-level plan is one of the cheapest
you can find that offers unlimited bandwidth and storage.
And unlike other builders, Hostinger lets you import content from an existing website on another platform, helping you get a new portfolio online faster.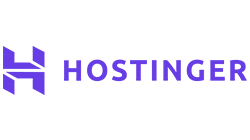 Save up to 85 % on your Hostinger Website Builder plan today!
Limited-time offer - Don't miss it!
65 users used this coupon!
Features
Image optimization. Hostinger Website Builder gives you tools for editing each image you upload. These include some advanced functions like changing image backgrounds and removing distracting elements.
AI insights to maximize conversions. Hostinger Website Builder Heatmap predicts how visitors will navigate your portfolio and what content will engage them most. This can help you place links to your contact details and other CTAs where clients and recruiters are most likely to see them.
AI-powered content writer. Hostinger Website Builder's AI Writer will suggest keyword-rich content for your site based on information you provide about your industry and needs. For example, it can suggest text for your About page, the services you offer, or your work history. Just be prepared to tweak any text it generates.
Versatile media library. You can upload any file type – including PDF and PPT files – and link these to images in your project gallery. You can then allow visitors to download these with a single click.
Get more insight by reading our Hostinger Website Builder review.
Portfolio Templates
22
Storage Space

Unlimited on all plans

Free Custom Domain

Yes, one year with annual plan

Starting Price

$

2.49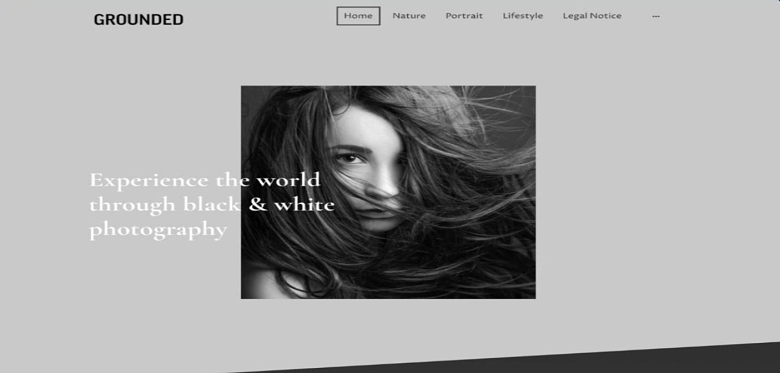 IONOS MyWebsite Now could be a good option for your portfolio if you're on a tight budget. While it only offers a few templates for portfolios,
its simple and straightforward editor will let you get your portfolio online fast without breaking the bank.
IONOS doesn't offer the same level of customization as Wix or Squarespace, but your portfolio doesn't have to look generic.
You can make sitewide changes to colors and fonts and personalize your pages further with content blocks
, such as text sections that share your design process. You also get the option to add image sliders and background video to make your portfolio more engaging
.
You can create a UX portfolio with IONOS's 30-day free trial
. You'll have to provide your credit card details, but you won't be billed for 30 days. If you decide IONOS isn't right for your portfolio, make sure you cancel during the trial period to avoid being charged.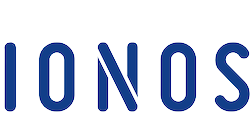 IONOS Website Builder is now only $1.00 per month!
Sign up for an annual plan and enjoy the savings.
43 users used this coupon!
Features
Site analytics tool. IONOS gives you information on which elements of your portfolio attract and engage visitors most.
Dedicated support consultant. IONOS lets you sign up for a free personal consultant who will be your point of contact for any support questions. You can email, call, or chat with your consultant during standard business hours.
Business email. On any IONOS plan, you get a business email address aligned with your own custom domain, which tells clients you're a professional.
Logo generator. You can create a logo for free and use it on your website, marketing materials, business card, and more.
Learn more about IONOS in our in-depth review
.
Portfolio Templates
3
Storage Space

Unlimited

Free Custom Domain

Yes, 1-year with annual paid plan

Starting Price

$

6.00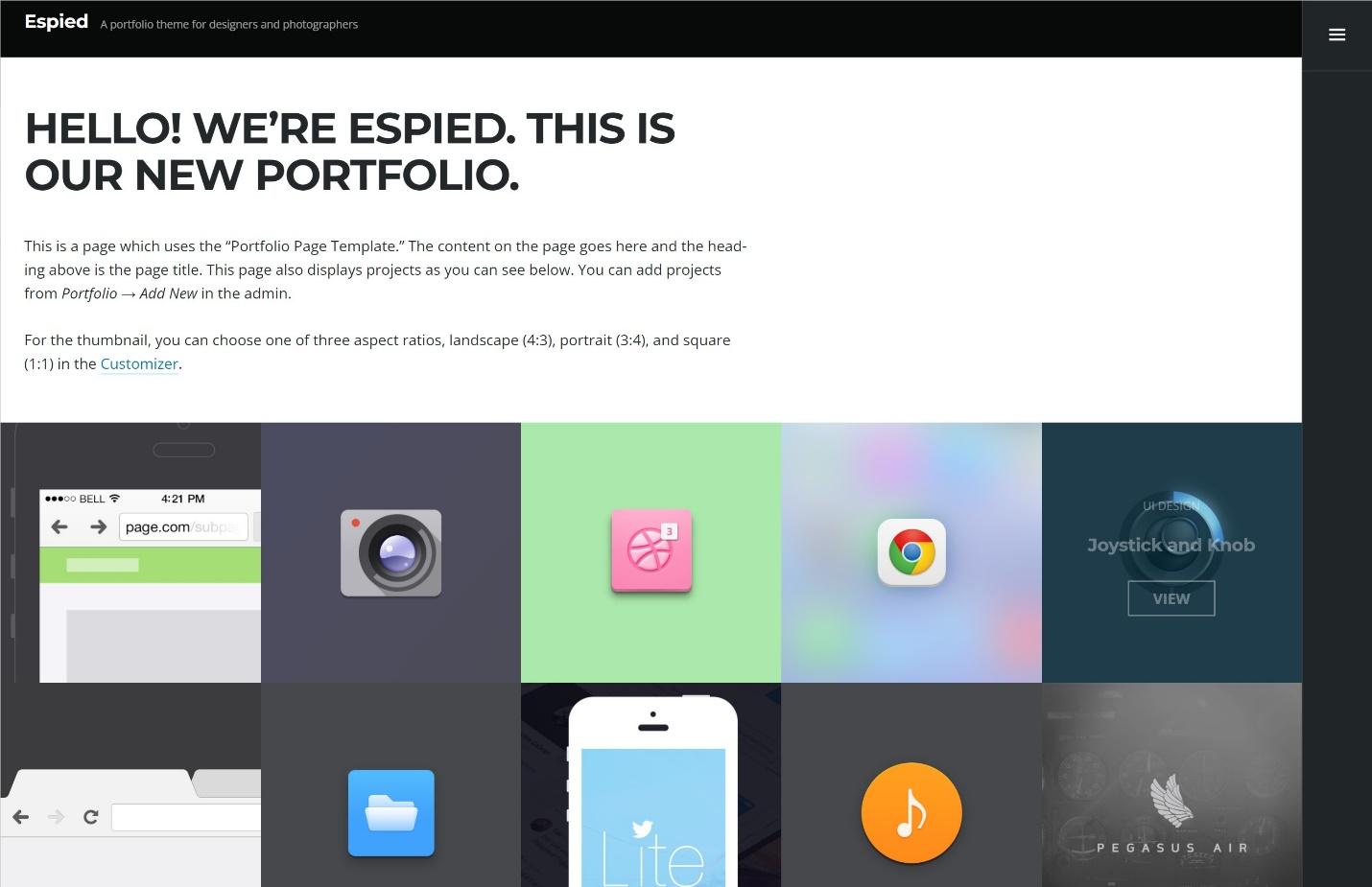 WordPress.com offers
a large variety of free and paid themes for portfolios.
For even more options, you can find thousands of themes on third-party marketplaces, but you'll need to upgrade to a Business plan to install them. You can change virtually every element of your theme and add text, photos, and other content "blocks" wherever you like. Just
be prepared to spend some time getting used to WordPress.com's interface
, which feels less intuitive than many other builders, such as Wix. You'll also have to install thirty-party plugins to get certain features other top builders have built in, like video design tools. WordPress.com has a free plan you can use forever. However,
you'll need to upgrade to a Business plan or higher
to unlock the best of what WordPress.com has to offer
, including third-party plugins and themes.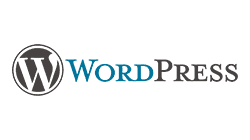 Get a FREE domain + hosting with any WordPress annual plan!
This exclusive offer is only available for your first purchase.
1500 users used this coupon!
Features
Custom portfolio gallery. On any page, you can add a widget that displays and organizes your best work in a customized gallery. You can then add a custom excerpt to any project image to inspire your visitors to learn more.
Helpful analytics. The Jetpack plugin (included with all plans) gives you useful data on your site's traffic. For example, it tells you how many visitors you attract, the number of pages they view, and the search terms that bring them to your site. Just note you'll need to upgrade to a Business plan to unlock Jackpack's full features.
Thousands of plugins. You can install any of WordPress.com's 50,000+ plugins to expand your site's functionality and add enhanced design features. For instance, you can get tools that help with SEO and email marketing and others that give you advanced image galleries.
Third–party builders. When you enroll in a Business plan, you can install a third-party builder plugin like Elementor. This plugin will give you additional customization choices and enable you to edit your site using a user-friendly drag-and-drop interface, providing you with increased flexibility in designing your website.
See our WordPress review for a full analysis
.
Portfolio Templates

16 (plus dozens more premium themes)

Storage Space

3GB on free plan; 6GB to unlimited on paid plans

Free Custom Domain

Yes, one year with annual paid plan

Starting Price

$

45.00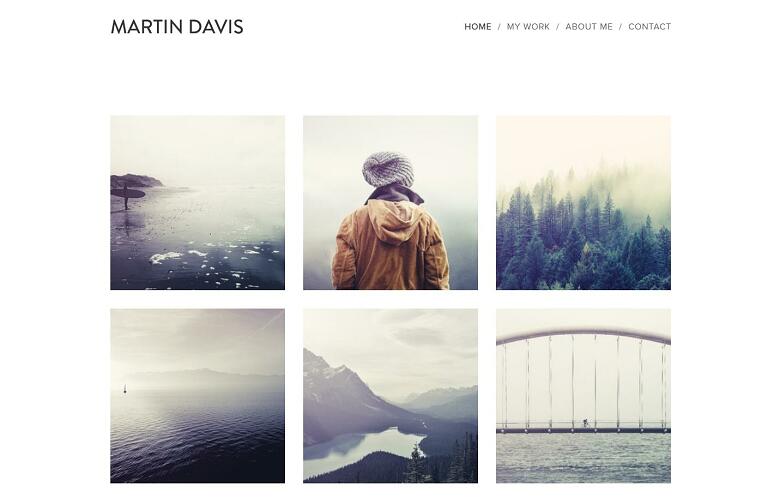 I was impressed by Webnode's multilingual tools, which let you
build a multi-language portfolio to connect with diverse and international clients.
Its templates are also well-designed, but I was less impressed by the limited customization options. You get far less freedom to personalize your template than with most builders, including other budget-friendly options like Hostinger. You're also quite limited when it comes to customizing your photo galleries.
You can select a 2, 3, or 4 column grid or opt for a slideshow instead.
You can also add parallax scrolling to make your portfolio more engaging, but that's about it. While
Webnode has a free plan
, it only comes with a skimpy 100MB of storage
.
You'll also need to
upgrade to a standard plan (or higher)
 to unlock some of Webnode's best
features,
like its powerful multilingual tools
.
I recommend contacting customer support to request a free trial so you can fully explore this builder's features before you commit.

Webnode is now only $3.50 per month!
Sign up for an annual plan and enjoy the savings.
1827 users used this coupon!
Features
Multi-language option. You can allow visitors to view your portfolio in their preferred language, but only if you upgrade to a Standard plan or higher. You'll also have to translate your content first. After this, visitors can select a language from a drop down menu.
Backup and Recovery. Webnode automatically backs up your site, ensuring your website's content can be easily restored in the event of a security breach.
SEO. With Webnode, you have the ability to enhance the search engine ranking of each page on your site by customizing its SEO settings. For example, you can choose to shorten your default page URLs and craft a personalized meta description that will grab the attention of clients and recruiters searching for talent.
Professional email domain. On most paid plans (Mini plan and higher), you get a business email on your site's domain to establish your professional credentials.
Read our expert Webnode review for more details
.
Portfolio Templates

13

Storage Space

From 100MB on free plan up to 5GB on top-tier plan

Free Custom Domain

Yes, one year with annual paid plan

Starting Price

$

3.90
Choose the Best UX Portfolio Builder For Your Needs
Every one of these builders will enable you to construct a UX design portfolio. This will showcase your projects, design method, and professional abilities in a convincing visual layout.
I'd recommend Wix if creative freedom and ease of use are your priorities.
Its custom approach to SEO is also a real plus when it comes to marketing your skills and talents online. On the other hand,
choose
Squarespace for a visually striking portfolio
 that's easy for potential clients to navigate on any device. If you're on a
budget, Hostinger Website Builder is a great affordable option.
It doesn't skimp on features, and you even get a suite of AI tools to help with your website's layout, content, and branding. To help you decide, here's a quick summary of the different builders I tested. For a more detailed comparison, you can read our review of
the best website builders for 2023.
Free Plan
Best Feature
Best For
Starting Price
Wix

✔

Creative freedom and ease of use

Range of portfolio needs and web design skills

$

16.00

Squarespace

✘

Stunning portfolio templates and gallery layouts

Image-focused portfolios that look great on any screen

$

16.00

Hostinger Website Builder

✘

Innovative use of AI

Help with portfolio design, content, and SEO

$

2.49

IONOS

✘

Simple, low-cost website building

UX designers on a tight budget

$

6.00

WordPress

✔

Unlimited customization

Those with time and coding skills

$

45.00

Webnode

✔

Multi-language websites

Designers who want to attract global clients

$

3.90
FAQ
Do I need a UX portfolio website?
While it's a good idea to post your work on popular online social platforms for creatives, this won't give you all the benefits of a professional website. For one, it's harder to stand out when you're one of thousands of UX designers vying to attract clients and recruiters on a crowded platform. A well-designed website also signals your expertise and allows you to present curated examples of your best work in an accessible format. If building a website seems challenging, our step-by-step guide can walk you through the process.
What is the best website builder for UX portfolios in 2023?
It's really a tossup between Wix and Squarespace. Both offer plenty of well-designed portfolio templates and ample features and functionality for showcasing your projects. That said, Wix has the edge when it comes to flexibility and ease of use, whereas Squarespace wins on template design. If you're struggling to decide which builder to go with, you can check out our review of the best website builders for 2023.
Can I build a UX portfolio website for free?
You can create a free website with Wix, WordPress.com, or Webnode, but Wix's free plan is the most generous. It lets you choose any template and add apps for advanced features, whereas WordPress.com limits your choice of themes and requires a paid plan for plugins. As for Webnode, it's free plan only offers 100MB of storage, making it unsuitable for image-heavy portfolios.
Which builder offers the best overall value?
Wix has a broad variety of plans, so you're bound to find one that offers good value for your needs. If you're just starting out, the Unlimited Plan gives you everything you need to build a professional website, plus you get unlimited bandwidth and a free one-year custom domain. More established UX designers and agencies may want the added features that come with a Business plan, like the ability to process payments. If you're not sure which plan offers the best value for your needs, our expert analysis of Wix plans and pricing can help.