You already know that image is everything in the business world, so creating a website that accurately reflects your company's vision is crucial for online success. With so many website builders available, it's difficult to decipher which has the tools you need to help your business succeed.
The best website builders will empower you with a vast variety of features to not only get your business online, but also market and sell your products and services to customers locally or anywhere across the globe.
Wix
Wix allows you to create a stunning business website using either a drag-and-drop builder or an extensive library of templates that includes a wide array of business-themed templates. Wix offers the following features for business websites:
Wix contact form
Search bar
ShoutOut Email Marketing
Get subscribers mailing list
Customer reviews
SEO tools
The Wix App Market will help you customize your website with tools to grow your business. Below are a few examples:
Wix Bookings – Allow customers to set up appointments through your website
Moovit – Give customers directions to your business, including alternate routes
MightyCall Toll-Free – Provide customers with an online U.S. or Canadian toll-free number they can call
Traffic Generator – Generate ad campaigns that will drive traffic to your business
If you want to sell products through your website, their E-commerce and VIP plans allow you to install online store features and apps. Otherwise, the Unlimited plan should be enough for most businesses. Combo and the Connect Domain plans are very limited and unsuitable for business websites.
There are two significant limitations to Wix. The first is that you're limited in storage space, with 20GB being the max. This will restrict larger stores and eventually force you to find a larger web host. Also, you won't have access to the advanced code features of your website. This means you can't integrate non-Wix-approved apps or plug-ins.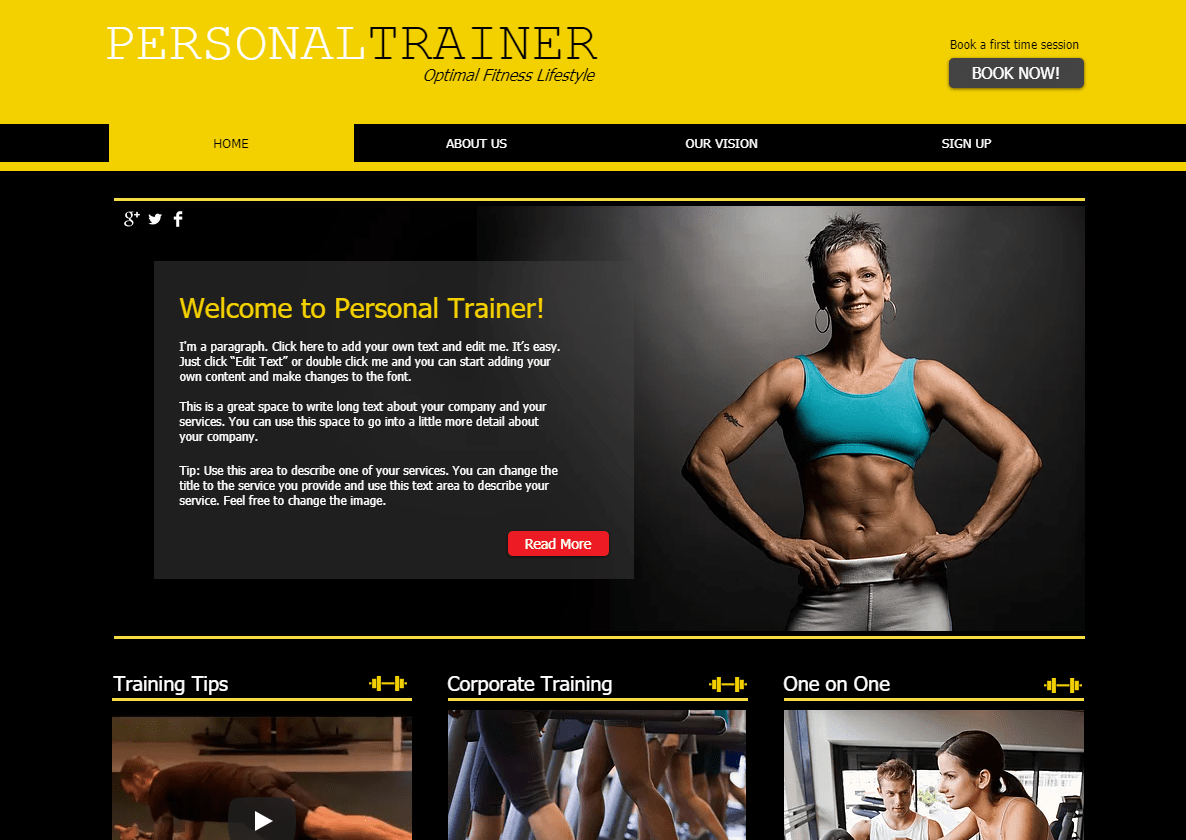 Site123
If you're looking to get a basic business website setup, then Site123 will work, but more advanced business websites may run into problems. With Site123, you can create your website using one of their customizable templates, and they do offer an excellent selection of business templates. You'll also get the following standard features:
Responsive web design
Online store functionality
Online booking
Unlimited web pages
Social media sharing
One of the most significant advantages of going with Site123 is that you'll be able to brand your website internationally with ease. You can create your website in one of more than 80 languages and then auto-translate to any language you wish. Those who host an English website and want to reach Spanish and French customers can simply configure their website to make the appropriate versions available.
The reason I say that some more advanced business websites may run into problems is that the Premium plan is limited to 10GB of storage and just 5GB of bandwidth a month. Larger webstores will run into space issues, and if you host a lot of streaming media content, you'll likely run into bandwidth caps as your website grows.
WordPress.com
WordPress isn't going to give you a point-and-click website builder, but it is one of the most robust platforms in the world. There are literally thousands of business themes available for WordPress, ranging from simple business websites to robust e-commerce webstores.
When you sign up for Premium or Business plans, you get advanced design customization with complete control over CSS and HTML elements of your themes. You also get unlimited themes. What this means is that you can add most any business plug-in or component that you can find online. If it doesn't exist, you can create the element if you have the necessary skills.
The downside to using WordPress is that it isn't for the absolute beginner, meaning that you have to customize some elements yourself. However, there are tons of tutorials online on how to do so.
If you decide to use WordPress, your best option is to sign up for their Business plan. You get unlimited everything along with the ability to install custom plug-ins, themes, and design elements. For more advanced users, the Business plan is as close as you can get to standard web hosting without having to build your website from scratch.
Weebly
Weebly is an excellent builder that provides multiple options for designing your website. You can go the point-and-click route, or you can choose from a vast array of business and online store themes.
Weebly also offers a wide variety of apps through their App Center that can help you grow your business website. Here's an example of some of the apps available:
Logo Maker – Create your own customized logo and add it to your website
Live Testimonials – Add customer testimonials about your business to your website
Sell2Member – Add paid memberships to your website
Scheduler Pro – Allow customers to set up appointments with your business
Easyship – Give customers access to 150+ couriers for significant savings on shipping
While you can get your business going with the Starter plan, I recommend going with at least Pro. With Pro, you get the advantages of Site Search along with password protection, HD video and audio, and the ability to sell up to 25 products. The Business plan allows you to sell unlimited products and offer shipping discounts and coupons, and it provides a tax calculator and much more.
There are two caveats to using Weebly for business, primarily if you sell products. First, their Starter and Pro plans require you to pay a 3% transaction fee on all sales. The other issue is that they don't offer customer logins, meaning that return customers have to go through the entire ordering process. It also prevents them from tracking orders through your website.
SimpleSite
SimpleSite is a bit of a mixed bag regarding business websites. While it allows you to quickly create a website with its library of templates, many of the designs are lacking compared with those from other website builders.
Where SimpleSite excels in business-website creation is multimedia. It's one of the only hosts that allows unlimited media for paid plans. For business owners who host a ton of images or streaming video, SimpleSite is perfect.
Another advantage of SimpleSite is that you can launch most any sized webstore easily. Even the free plan allows you to sell up to five products. However, you don't have unlimited media. The Pro plan is a great launching point, with the ability to feature unlimited media and sell five products. The E-commerce plan is best for webstores, as it offers you the ability to sell unlimited products.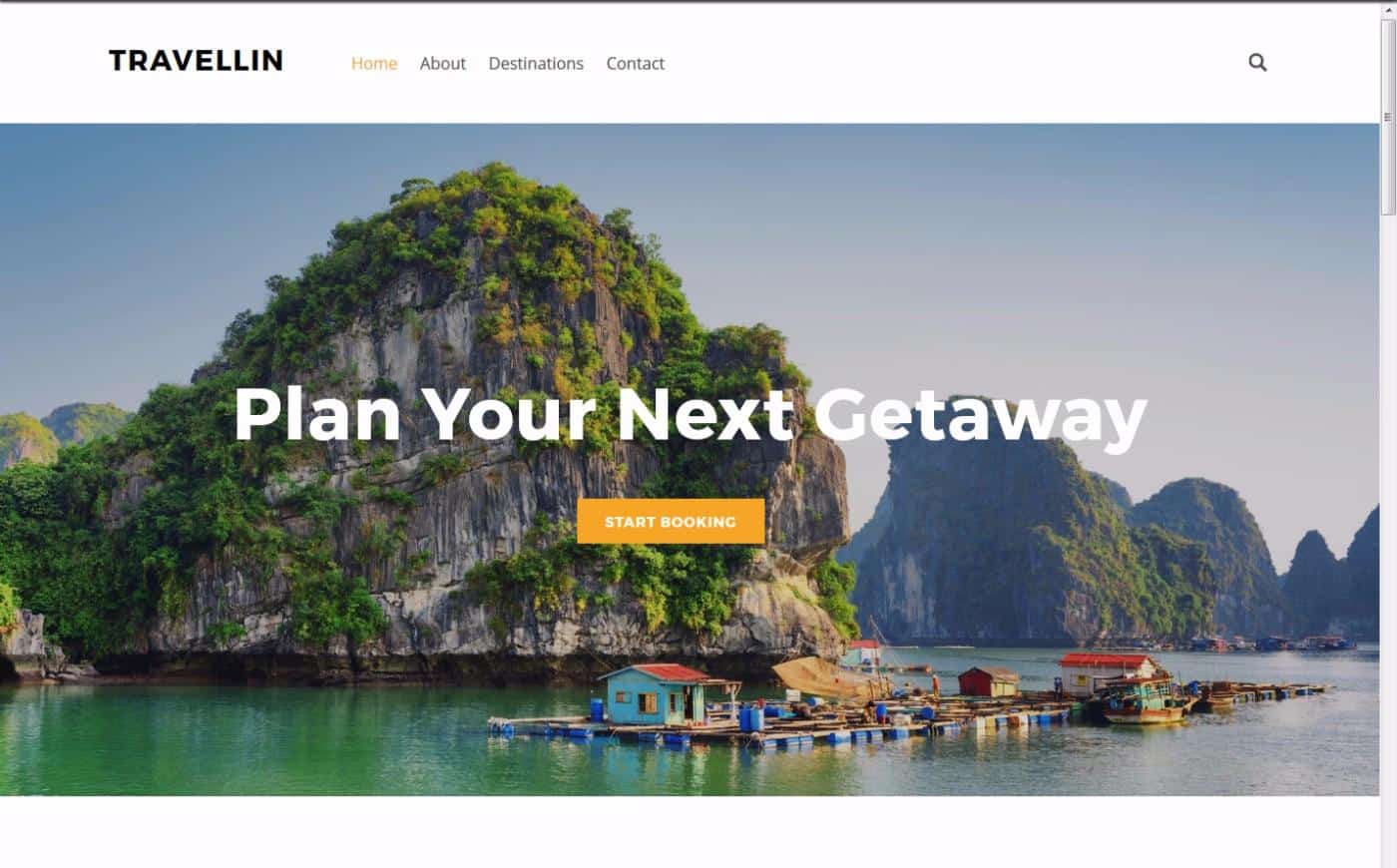 Jimdo
Jimdo is suitable for those who need a bit of extra hand-holding in the design process. Its Dolphin builder creates a website automatically in three minutes by asking you questions about your business. Alternatively, you can use one of the pre-configured templates for your business.
All Jimdo plans offer the following features that will help your business grow:
Social media integration
Mobile optimization
Video linking and hosting functionality
High-resolution photo galleries
Google Maps
HTTPS Encryption for enhanced security
If you use Jimdo for your business website, you'll be best suited to go with at least the Business plan. That way, you'll have the option to sell products, and you'll enjoy unlimited bandwidth and storage. The Pro plan may work if you need a primary business homepage without the ability to sell products, but for just a little more per month, you'll have the freedom to run a webstore with no storage or bandwidth caps.
One thing I like about Jimdo over some other builders is that it allows you to customize your templates using HTML and CSS. This is great for those with advanced design knowledge. Unfortunately, Jimdo offers no apps or plug-ins, so you'll have to add more advanced features on your own.
Grow Your Business With a Stunning Business Website
Whether you want a simple online presence for your business or a fully functional e-commerce webstore, it's crucial for your website builder to offer all the features you need to succeed. By choosing one of the best website builders, you're able to create a beautiful business website that conveys the right message to your customers. It will also give you the tools necessary to increase sales and customer confidence, allowing your business to continually grow and expand.