Many free plans lack the tools that allow you to showcase your property in visually appealing multimedia galleries
and can't support high-definition photos, videos, or virtual tours. These plans typically offer lackluster templates and don't come with the design flexibility you need to create a real estate website with true curb appeal. Equally important (and often missing) are self-service tools that allow prospective buyers to search and filter homes, view amenities, book in-person or virtual viewings, and check rental property availability and costs. Come up short and you'll fail to prompt visitors to contact you or make an offer. Your time is money, so to put together my list of recommended builders, I tested each one to see how easy it was to get a high-performing website online fast – and for free. Taking everything into account,
Wix stood out as the best option for real estate agencies and agents
. Not only does it offer the widest selection of free real estate templates, but it also gives you the customization and functionality you need to succeed.
Short on Time? These Are the Best Free Website Builders for Real Estate in 2023
Wix – Wide range of real estate templates, full customization, and ample features for realtor websites.
SITE123 – Free multilingual websites can reach international buyers and connect with diverse communities.
Webador – Fast and easy design for professional real estate websites.
What We Look For in the Best Free Website Builders for Real Estate
When evaluating the best free website builders for real estate, I focused on
industry- specific features that will improve your ability to attract and retain clients.
I also focused on builders that are easy to use and don't require technical expertise to create a fully functional website.
Real estate templates. All the builders on my list offer well-designed templates tailored to real estate agencies and individual agents' needs. These templates can be easily customized to fit the brand, style, and services you offer.
IDX/MLS integration. These builders allow you to integrate listings from MLS databases so they automatically update and display on your website. This can help you improve your site's property search capabilities, capture more leads, and connect with clients.
Strong SEO tools. Features that will help improve your website's ranking in search engine results come standard with all these builders. Many offer personalized SEO checklists and detailed guides for building your online presence.
High-quality photo and video support. All these builders offer customizable multimedia image galleries for your listings that include 3D virtual tours or videos, 360-degree photos, zoom, and other interactive features. Many automatically enhance image/video quality.
Business management features. These builders provide excellent marketing tools, CRMs (built in or integrated), customizable lead capture forms, and online appointment booking. These features can help you manage your work while creating a user-friendly experience for prospective and existing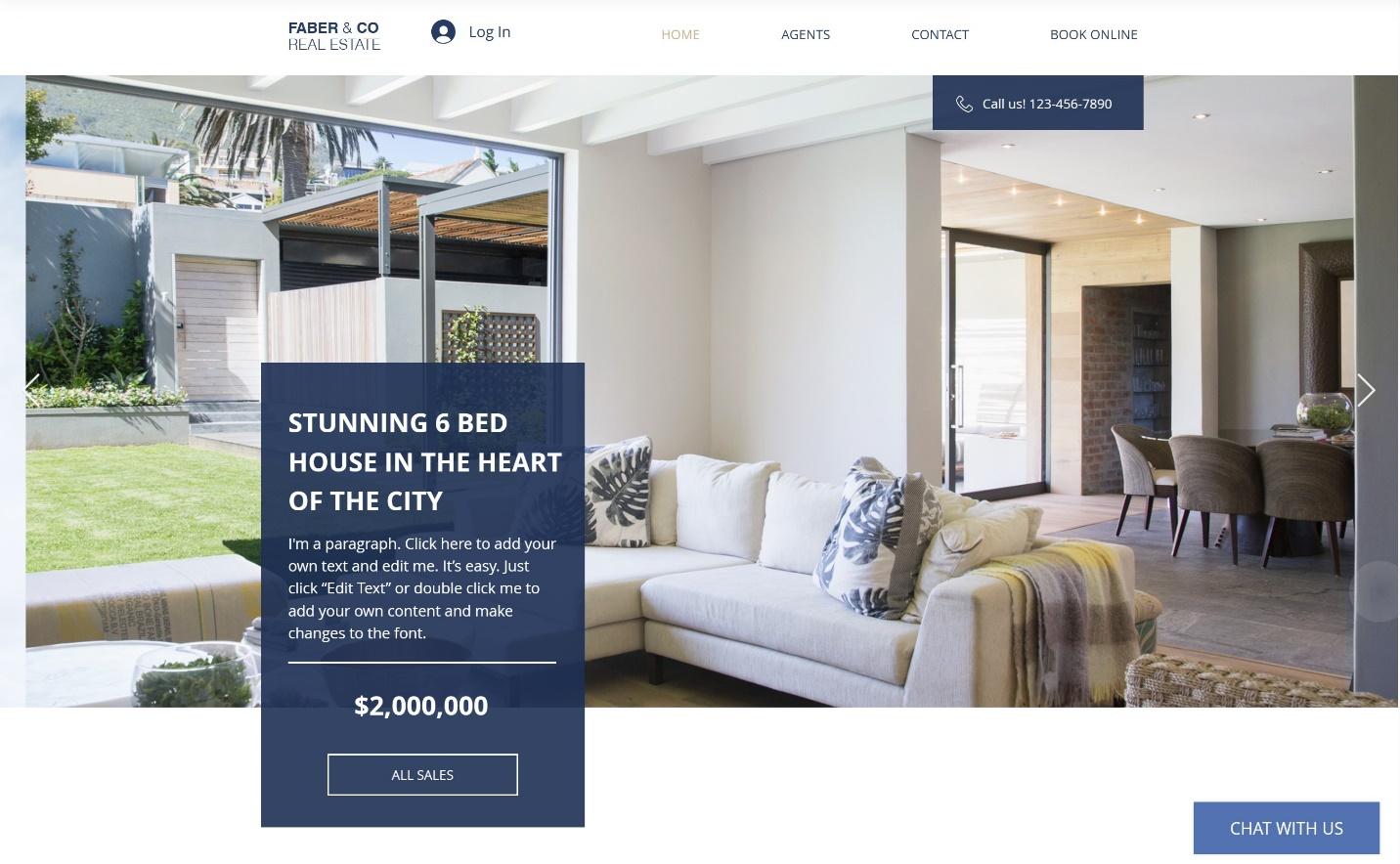 If you're looking for an
all-in-one solution for your real estate business
, Wix is your best option. It's remarkably easy to use and has an excellent selection of templates designed for real estate – the most of any builder on this list.
All templates are free and come with powerful features
such as automated marketing tools, listing portfolios, event calendars, appointment booking, dynamic maps, and more. You can also count on
helpful tools like built-in chat for real-time interactions with potential customers and social media integration for promoting your brand and building your client base
. Blogging features allow you to post informative tips about home purchase and ownership that can establish your credibility. If you've never built a website before,
Wix's intuitive ADI builder will design your website for you at no charge
. The free plan is generous and ideal for quickly setting up a real estate website and testing everything Wix offers. But I'd recommend one of its affordable paid plans to get additional storage, unlimited bandwidth, a free custom domain, and other advanced tools.
Features
IDX/MLS search capability. Wix offers full IDX integration. Simply set up an account with an IDX provider that will act as a bridge between MLS and your website. Popular IDX services you can integrate include iDXBroker and iHomeFinder.
Wix Pro Galleries. Prospective buyers can view your property images, videos, and text descriptions with these dynamic galleries. Settings allow you to customize the design, optimize visuals, and add animations/buttons to create an interactive experience that engages visitors.
Personalized SEO optimization plan. The Wix SEO Wiz will tailor a step-by-step SEO plan for your real estate website that offers targeted tips and an interactive checklist to help you optimize your online presence. This can help you attract targeted traffic and encourage potential clients to get in touch.
Wix app marketplace. Hundreds of useful apps can enhance your website's capabilities. You can add Wix Events for open houses, Wix Video for virtual property walk-throughs, and Wix Forms for custom contact forms and loan prequalification questionnaires. Best of all, Wix lets you connect apps on the free plan.
Read our expert Wix review
for more details.
Real estate templates

✔

 (13 pre-built real estate templates and free AI websites)
IDX/MLS integration

✔

Free plan

✔

Starting price

$

16.00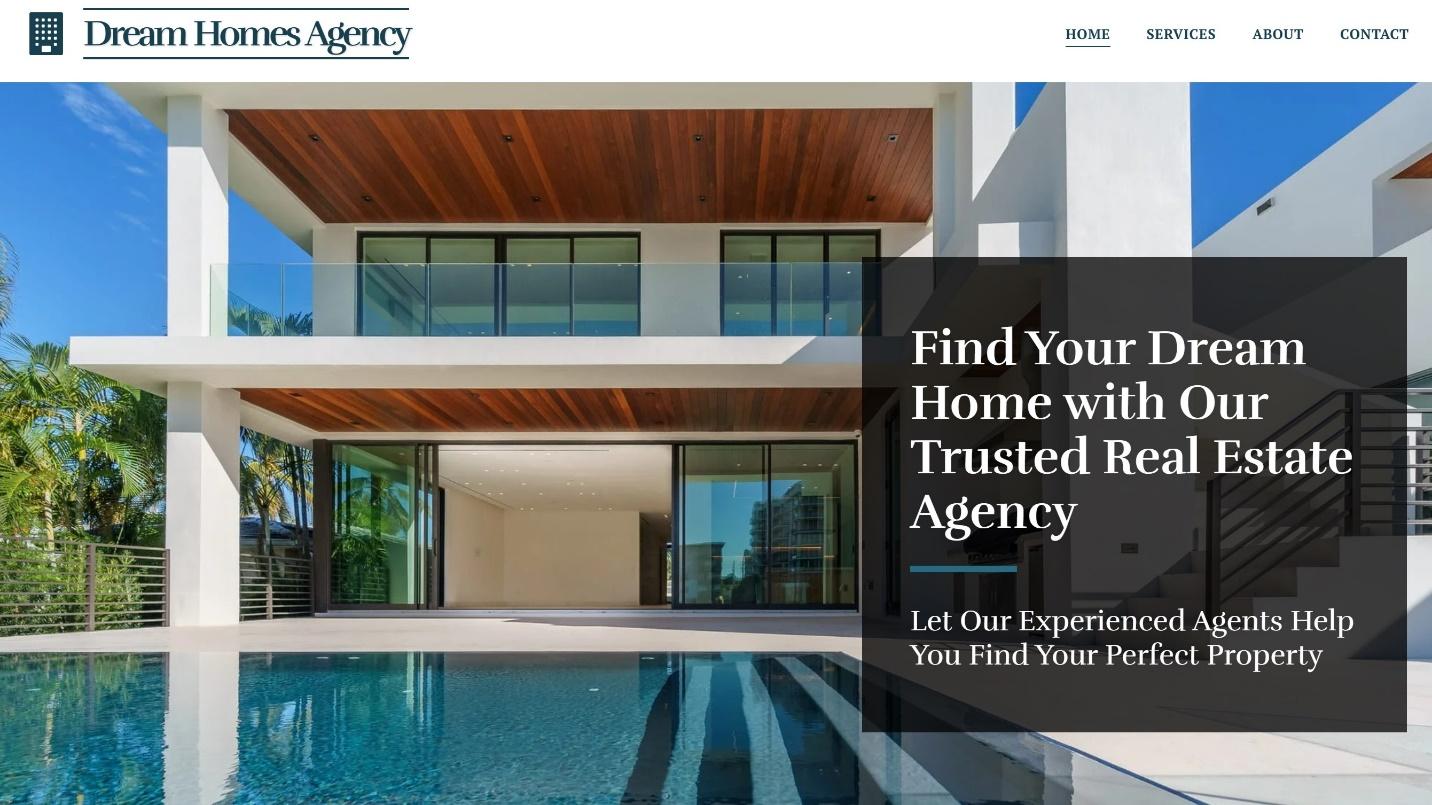 SITE123's code-free editor and 3-step process make designing your real estate website remarkably easy. But this simplicity doesn't come at the expense of essential features, like
appointment booking, multimedia gallery layouts to display property listings, client testimonials/reviews, and IDX integration
. While testing SITE123 I also learned that, though it doesn't have a wide selection of pre-built real estate templates,
SITE123 will create a custom template for you
. You can further personalize your template with your own images, videos, and text – or ask the new AI tool to develop headers and other website content. If your real estate business is based in a large city or multilingual community, or you want to attract international buyers, SITE123 is a good choice.
It allows you to build a website in one of 80+ languages and make it multilingual without having to add specialized software or plugins.
Prospective clients can choose their preferred language from a drop-down menu, which can mean the difference between closing a deal or losing a sale.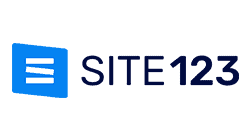 This Black Friday/Cyber Monday, SITE123 is 50 % OFF!
Save 50 % when you sign up for SITE123's annual plan
76 users used this coupon!
Features
Video property presentations. SITE123 gives you multiple ways to add video to your website. You can embed video content in property presentations, link to videos posted on social media, and even create a video page for a particular listing.
Custom lead capture forms. You can choose from a variety of pre-built form templates to collect leads from buyers and sellers. SITE123's form builder tool lets you customize 11 different form features and create automated messages when a client submits a form.
Free landing pages. SITE123 doesn't limit you to a single website like some builders do. You can build multiple free landing pages to highlight a new property development, special event, or as part of a marketing campaign.
Excellent customer support. A hallmark of SITE123 is its helpful customer service, available 24 hours a day, seven days a week. You'll never have to wait to get an answer to a question or solve a website issue.
For more information,
see our full SITE123 review
.
Real estate templates

✔

(pre-built and AI designed real estate templates)
IDX/MLS integration

✔

Free plan

✔

Starting price

$

12.80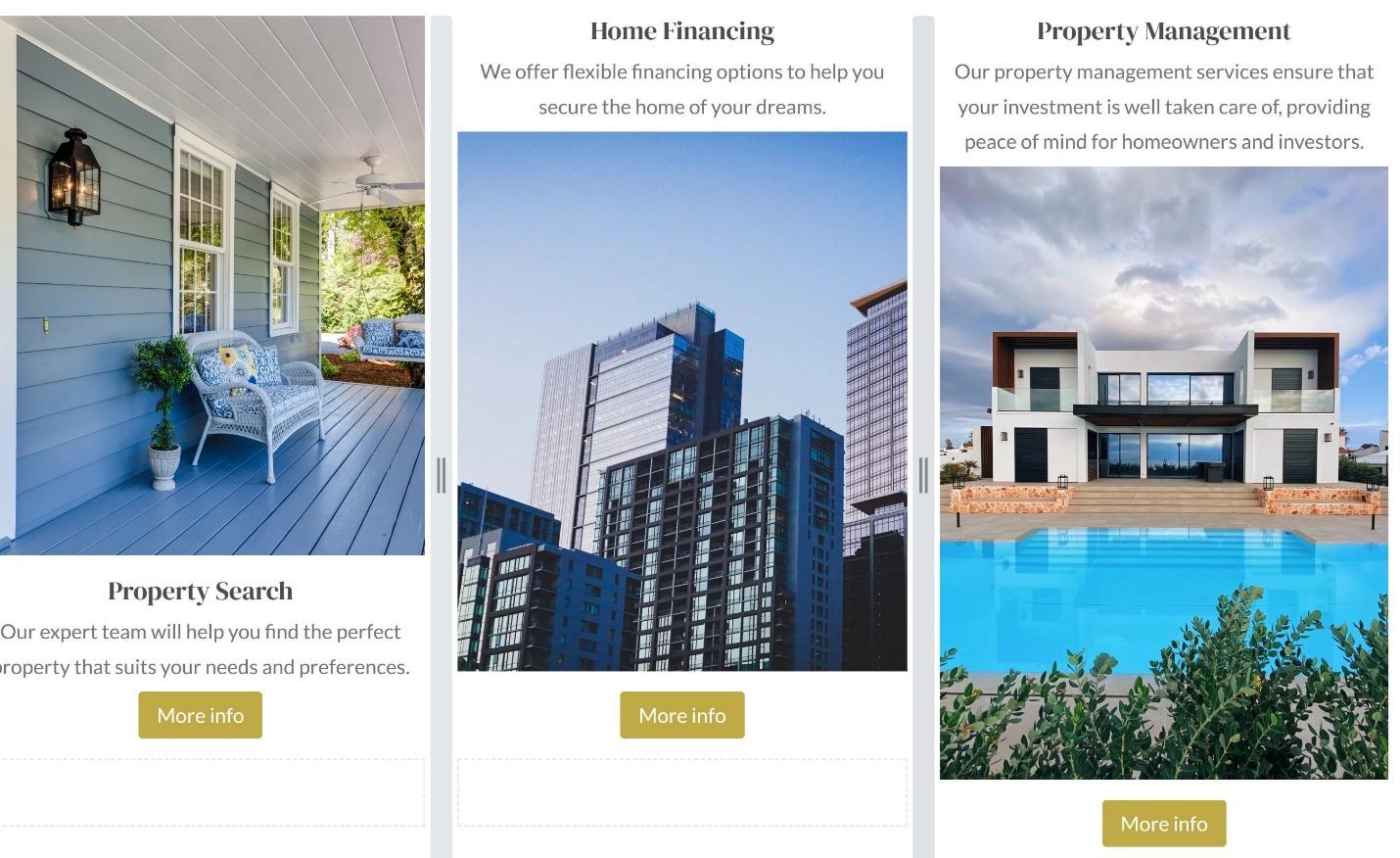 Webador is committed to giving you the tools to design a fully functional website in 10 minutes or less.
You have two options: you can choose any template and customize it using the drag-and-drop editor or have the AI tool create a tailored real estate website prefilled with relevant content for even faster website building. The drawback to Webador is that you won't have total control over your site's design and its feature set isn't as robust as a builder like Wix. Still,
all the essentials are there for a simple, professional real estate website that gets results
. Webador's free plan gives you the tools to
grab visitors' attention with appealing property presentations and build your online reputation with marketing, social media, and blogging features
. I'd recommend upgrading to one of its low-cost paid plans to access advanced analytics/SEO optimization tools, HD video, e-commerce, and customizable forms. You'll even get the first three months for free.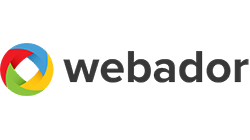 Try Webador for FREE for 3 months!
See if it's right for you - no credit card required.
51 users used this coupon!
Features
Unlimited storage. Unlike other website builders, Webador offers unlimited storage on its free plan, a real plus for content-heavy real estate sites. You'll also get unlimited bandwidth, so you won't have to worry about prospective clients running into a problem accessing your website.
Useful widgets for realtors. You can simply drag-and-drop widgets to add customizable image galleries, a video player, or audio content. You can also upload and share documents about new subdivisions, coop/rental apartments, and commercial office buildings with prospective buyers.
Client ratings. Favorable client reviews/testimonials can support your credibility and encourage sellers and buyers to work with you. Webador allows you to add a five-star rating system to any page of your website.
Sell online. For realtors that focus on rental homes/apartments or offer property management services, Webador's simple e-commerce setup is a plus. You can modify pricing and add special labels to share price drops and trending properties.
Our in-depth Webador review
has more on e-commerce features.
Real estate templates

✔

(AI designed real estate templates)
IDX/MLS integration

✔

Free plan

✔

Starting price

$

4.00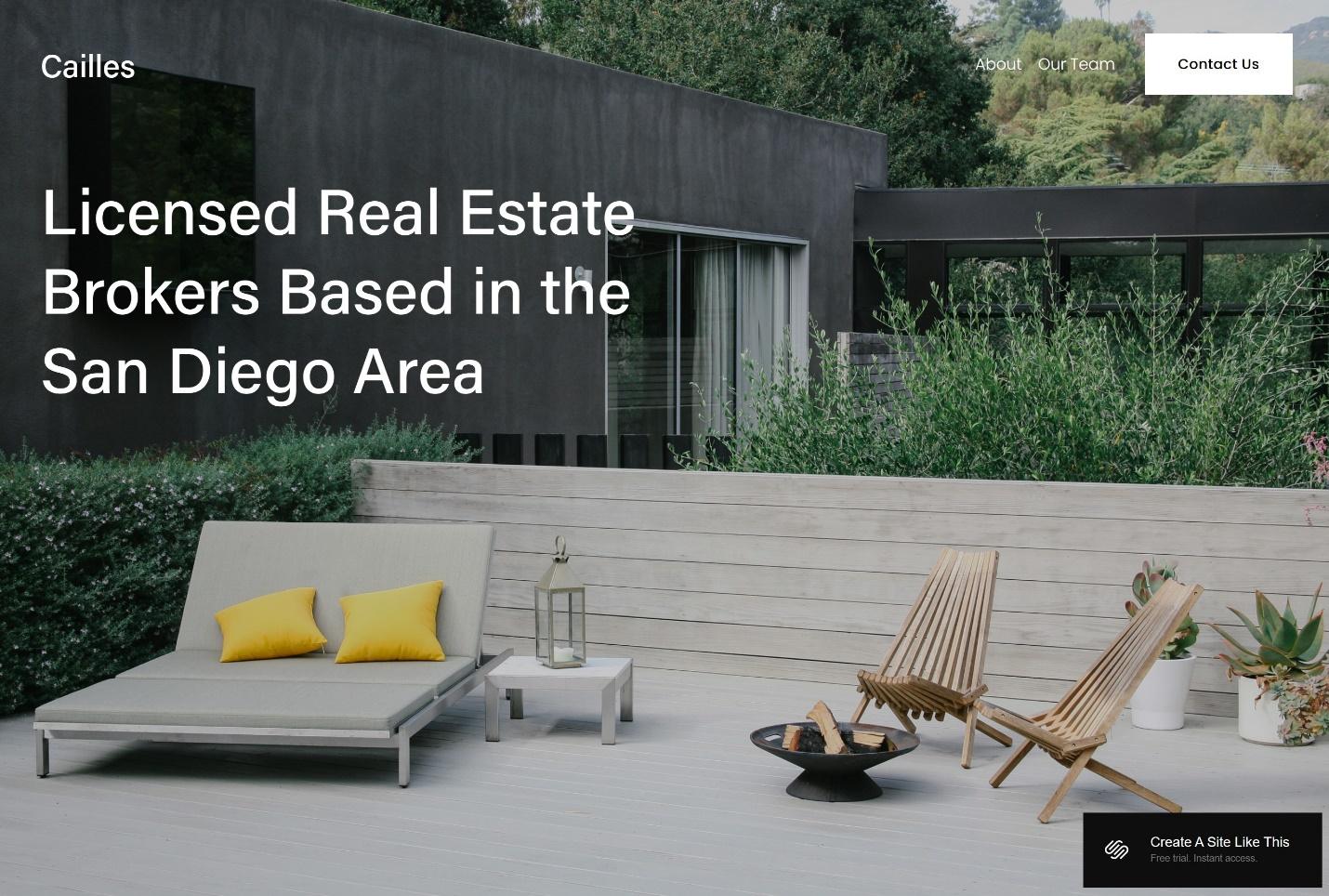 If you want
a real estate website with exceptional visual appeal
, consider Squarespace. It offers two ways to build your website: choose any of its professionally designed templates (including several built for realtors) or have its new Blueprint tool create one for you. Then easily customize it to match the look and feel of your brand.
All templates are mobile responsive and come with multimedia property portfolios
, which is essential when many home buyers now shop on their phones. Other features allow you to monitor and analyze your website traffic, design targeted banners/promotions, invoice clients for photo/video shoots, and tag properties when there's a price change.
While Squarespace doesn't offer a free plan, there is a 14-day free trial (with a one-time 7-day extension)
, which is why it earned a spot on my list. Its paid plans offer excellent value and I'd recommend the Personal plan for real estate agents and smaller agencies. Larger firms will want to upgrade to the Business plan to access more features, including a Mailchimp integration, dynamic menu blocks, promotional pop-ups, and more.
Features
Impressive marketing tools. Useful tools help you design targeted campaigns to build your brand, market properties, and reach a broader audience. Pre-built email marketing templates, including those designed for real estate, can be customized with visuals of your listings and styled to match your branding.
Client relationship management. You can collect and store client information, segment leads, and use data to build long-term relationships with home buyers and sellers. You can also integrate third-party CRMs using Squarespace extensions.
Custom scheduling. Squarespace's appointment management tools deliver a hassle-free experience for you and your clients. This enhances efficiency by allowing realtors to automate client communications and easily manage viewings while offering clients a convenient, user-friendly platform to book appointments for property viewings.
Social media integration. Integration with all the leading social media platforms lets you post pictures, links, and descriptions for properties, price drops, and open house events. This can help you promote your services and connect with more home buyers, sellers, and renters.
Want to learn more?
Check out our expert Squarespace review
.
Real estate templates

✔

(pre-built and custom AI designed real estate templates)
IDX/MLS integration

✔

Free plan
No, but there's a 14-day free trial
Starting price

$

16.00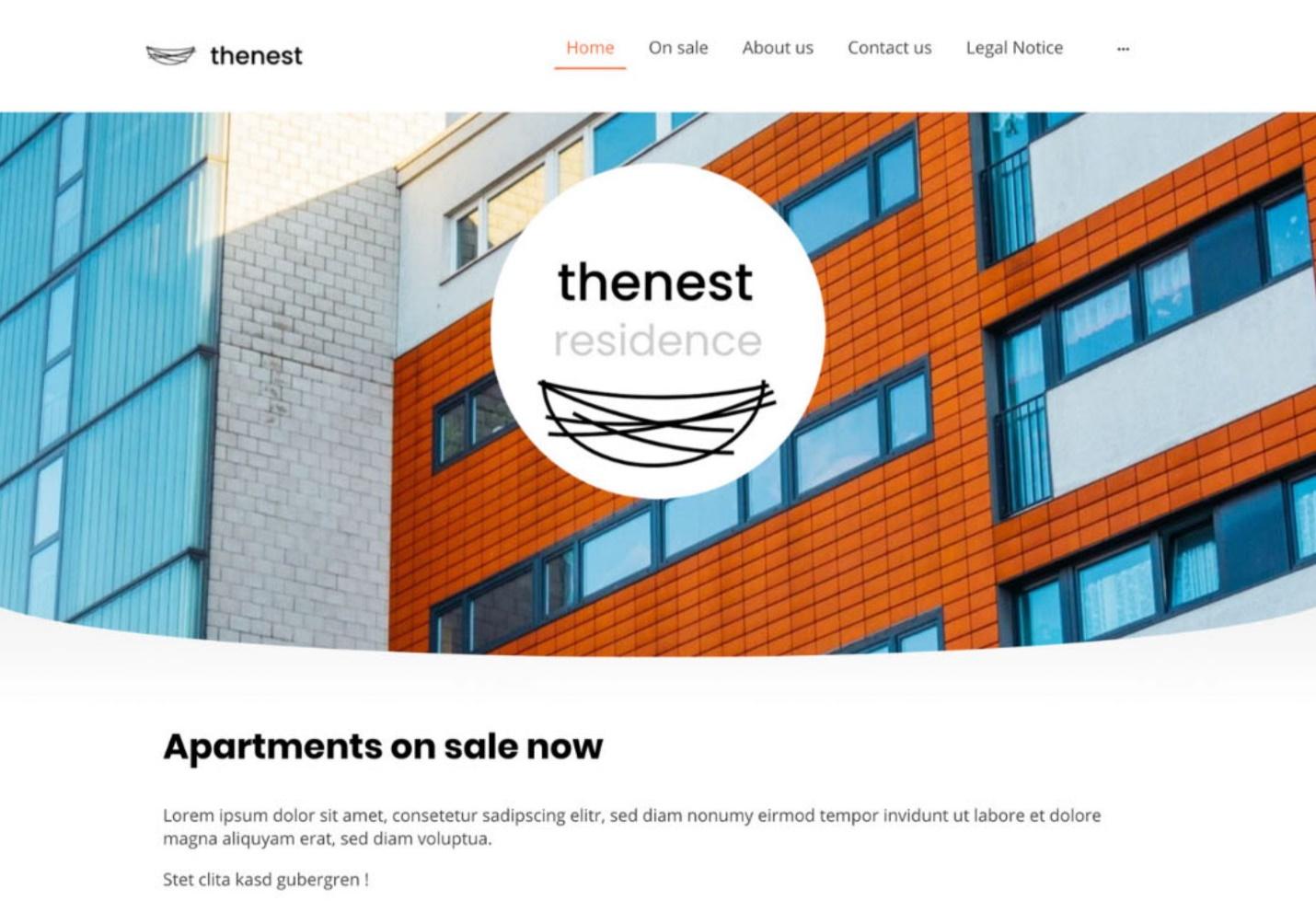 IONOS is one of the most affordable website builders for real estate agents and brokerages, with plans that cost just a few dollars a month. But what earned it a spot on my list is its
solid set of business features – an ad-free website, free custom domain, and free professional email with inbox storage
on every plan. Ready-made color schemes, sections, and layouts help you build an attractive website quickly. You can add photo galleries, slideshows, and videos to showcase your properties. Other tools let you customize contact forms, send out newsletters, and allow clients to book appointments for viewings or consultations online. Every IONOS MyWebsite Now plan includes
plenty of storage and unlimited bandwidth plus extras like a personal support consultant to guide you through the website design process
and offer help when needed. While there's no free plan, the 30-day money back guarantee allows you to test out IONOS's features without making a long-term commitment.
Features
Handy AI tools. When you enter details about your real estate business, IONOS's free AI builder will create a fully customizable website in minutes. Other AI-powered tools can write content, create brand-aligned visuals, and generate page titles and descriptions for improved search engine ranking.
Competitor tracking. IONOS will keep you up to date on your competitors' Google ranking, reviews, and social media activity. This can help you identify opportunities and adjust your marketing strategy.
Website analytics. In-depth insights into visitor behavior can help you tailor your content to enhance user engagement and lead generation.
Ranking Coach. Crucial for attracting potential property buyers, this useful tool provides custom strategies and actionable steps to improve your website's online visibility.
You can learn more about IONOS in
our expert review
.
Real estate templates

✔

(pre-built and AI designed)
IDX/MLS integration

✔

Free plan
No, but there's a 30-day money-back guarantee
Starting price

$

6.00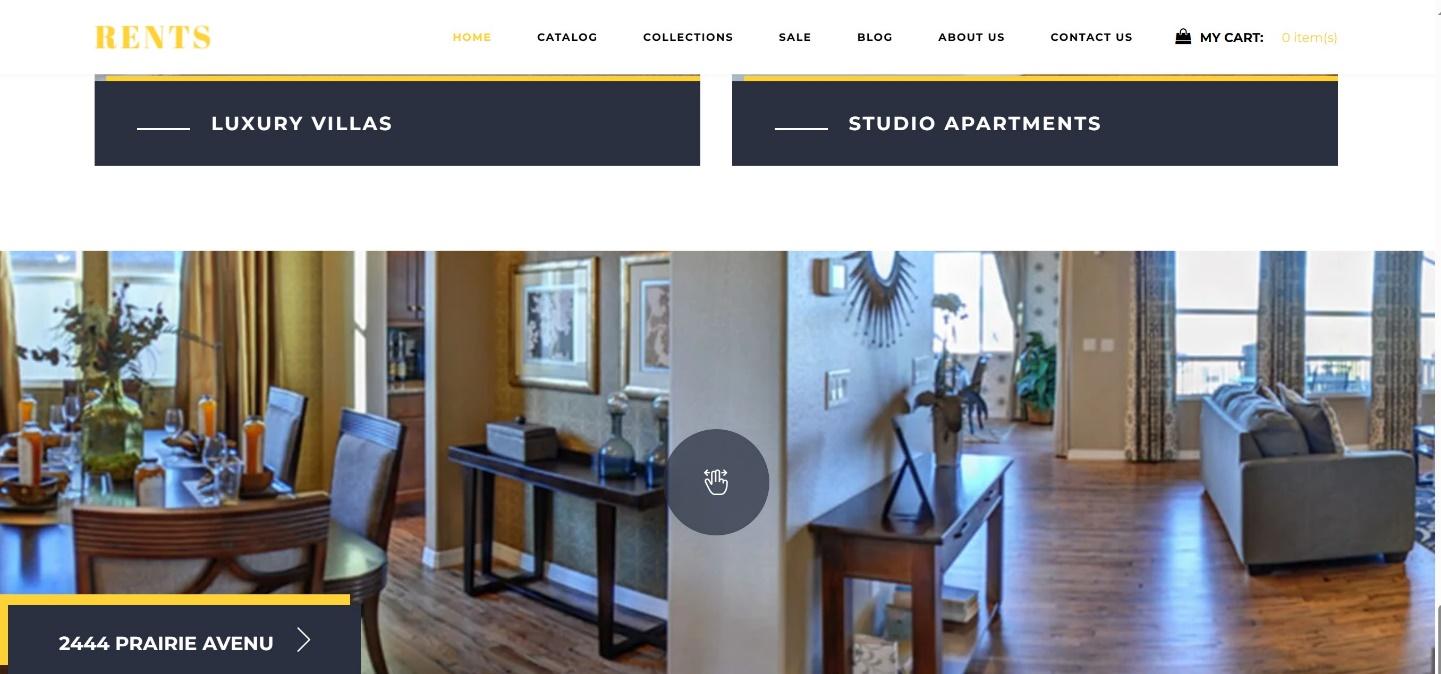 If you primarily rent properties online, Shopify's powerful e-commerce tools make it a worthwhile option.
You can build your website with one of Shopify's free store themes (they're easy to customize) or make designing your site even easier by purchasing a third-party real estate theme. Whichever option you choose, your theme will come with good search and filtering features so it's easy to navigate. It will also
support high-resolution 3D images and videos (which are more likely to attract home/apartment buyers)
and include lead capture forms, digital property lookbooks, and customizable checkouts that allow your clients to pay in their preferred currency. There's no free plan, but
Shopify's full-featured Basic plan offers good value for growing real estate firms
. You can build your website and evaluate all Shopify's features during a free trial period. The free trial is short (just 3 days) but when I contacted customer service, they extended it. If you commit, you'll only pay $1 per month for the first three months.
Features
Lead generation tools. Extensive marketing tools can help you design, execute, and evaluate targeted marketing campaigns. From Shopify's advanced reports, you'll be able to refine your marketing strategies based on performance insights.
Client communication. Shopify's built-in communication tools include customizable contact forms, live chat, and automated email responses. These features enable busy agents to manage inquiries, schedule viewings, and nurture client relationships.
Easy integration with useful apps. Shopify's app marketplace includes thousands of options – many of which are free. You can browse apps by category including marketing, conversion, and design.
Property auctions. Shopify's tools lend themselves well to online property auctions. Buyers can view bidding history, place bids in multiple currencies, and review detailed descriptions and visuals of homes for sale. This transparency and flexibility can enhance the buying experience and maximize your profits.
Our expert Shopify review
has more details.
Real estate templates

✔

(through third-party templates)
IDX/MLS integration

✔

Free plan
No, but there's a free trial
Starting price

$

5.00
Other Notable Free Website Builders for Real Estate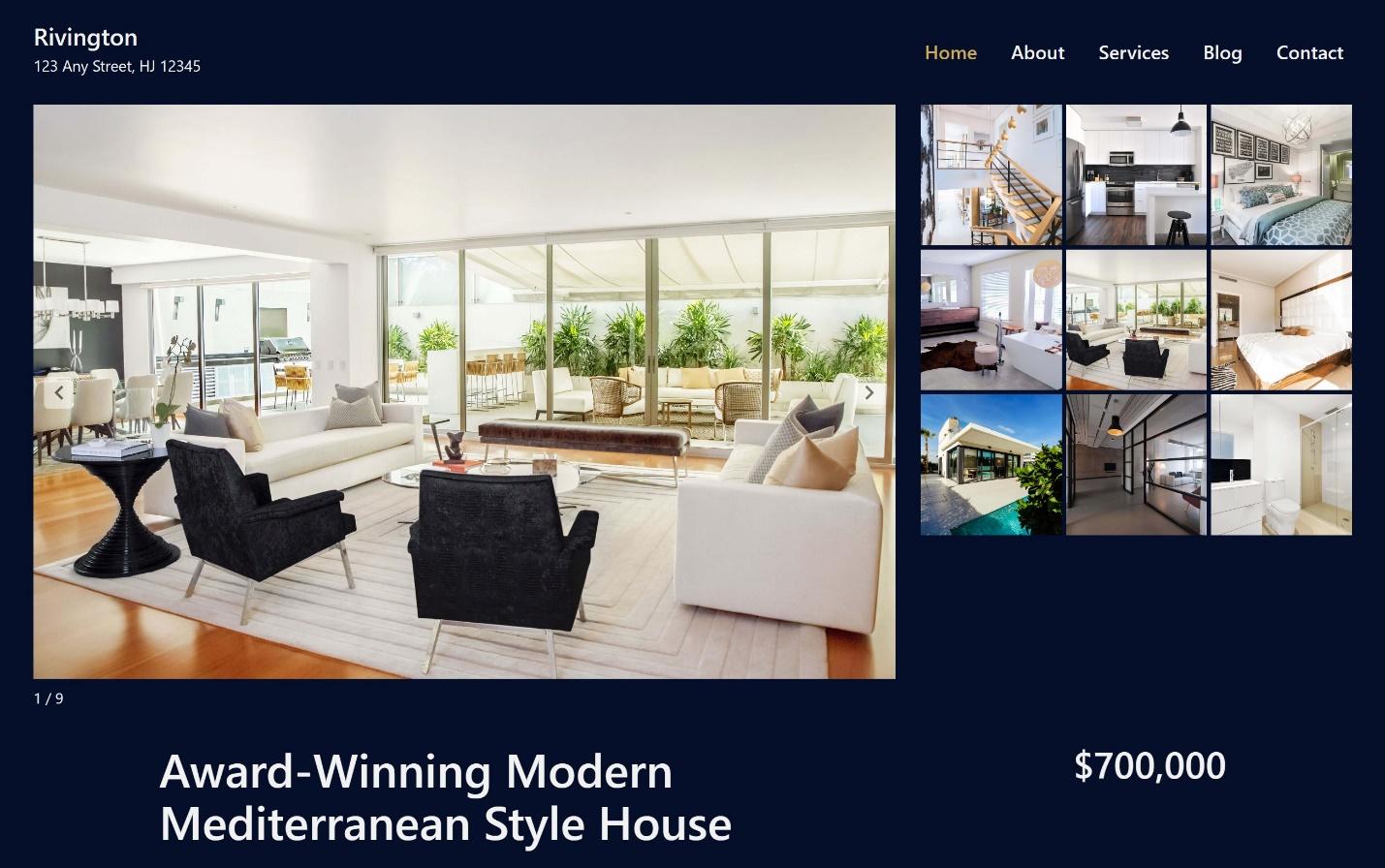 Highly customizable, powerful, and great for content-heavy realtor websites, WordPress.com checks all those boxes – but the trade-off is that you'll experience a higher learning curve than with the other builders on this list. Nonetheless,
if you want full control over your site's look, feel, and functionality, WordPress.com could be right for your real estate needs.
A big advantage to using WordPress.com for your real estate site is that you can
install a plugin for virtually any feature or functionality you want, from direct IDX/MLS integration to advanced marketing and SEO optimization tools
. The catch is that not all plugins are free, and you won't be able to install them unless you upgrade from the free plan to a paid Business plan.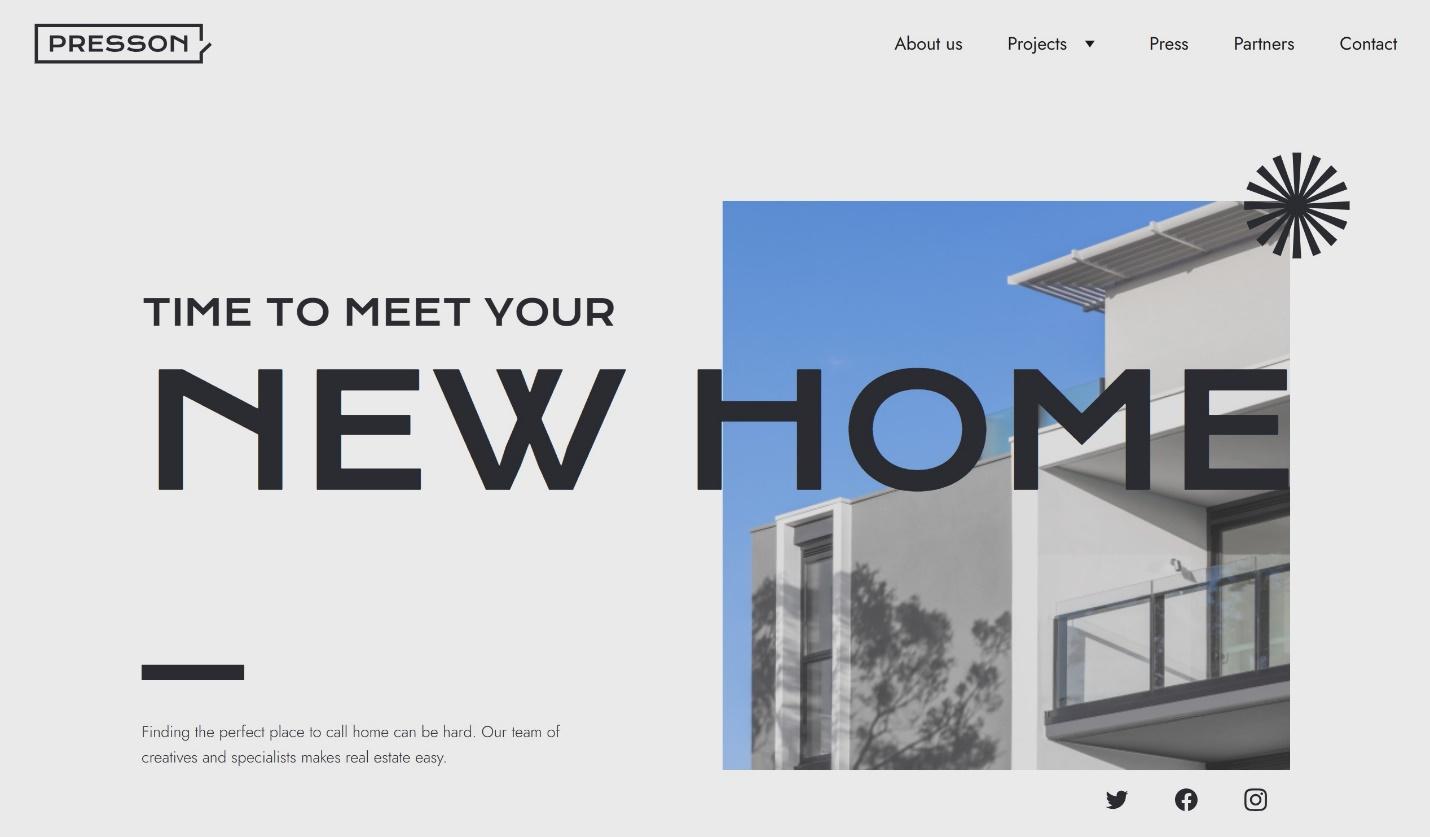 Hostinger stands out for its suite of impressive AI tools that simplify website design.
In addition to an AI template generator, it offers a writing assistant for realtors who need help developing content and photo enhancement tools to help your properties shine.
Ideal for realtors who lack time or technical skill and need a helping hand
, it can also help you generate slogans, logos, and business names. While Hostinger doesn't have a free plan, it does provide solid features at budget-friendly prices, including SEO optimization, online appointment booking, and lead capture/marketing tools.
Its
heatmap feature will analyze your site, predict how visitors will engage with content, and make suggestions to help you improve conversions.
And while there's no app store, you can integrate third-party IDX software to sync your site with MLS databases.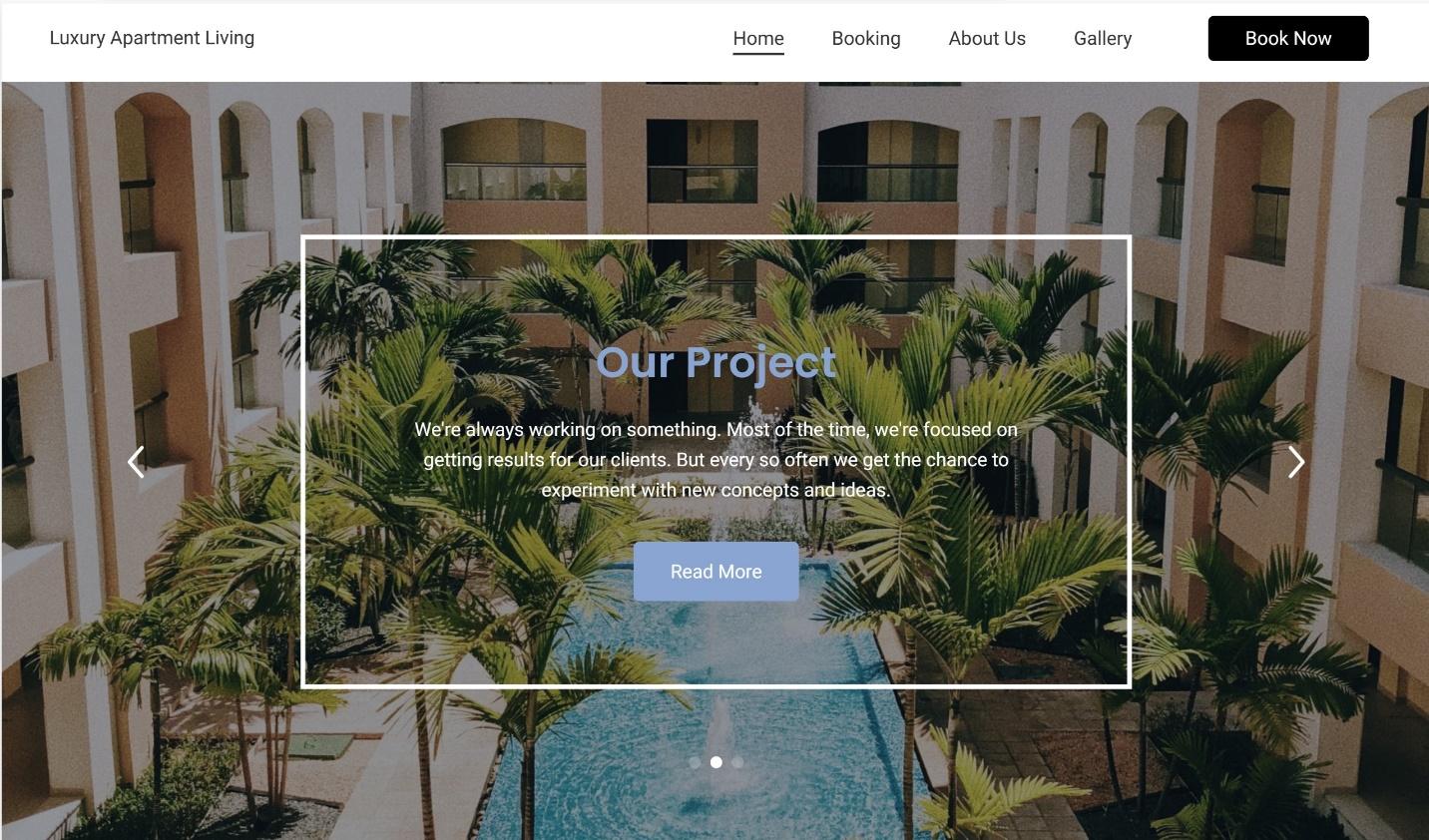 Jimdo takes a different approach to website design. There's no template library to browse before you create an account. Instead,
you'll have a choice between two free builders
. To harness the power of AI and quickly get a real estate site online, choose Jimdo's AI builder. If you want more creative control, advanced features, and the option to customize your site's code, go with Creator. After testing both free plans,
I'd recommend Creator for real estate agencies with multiple property listings and agent teams
. Its free plan is more robust, and you use coding to integrate an IDX provider.
Jimdo's AI builder is better suited to single agents or property websites
.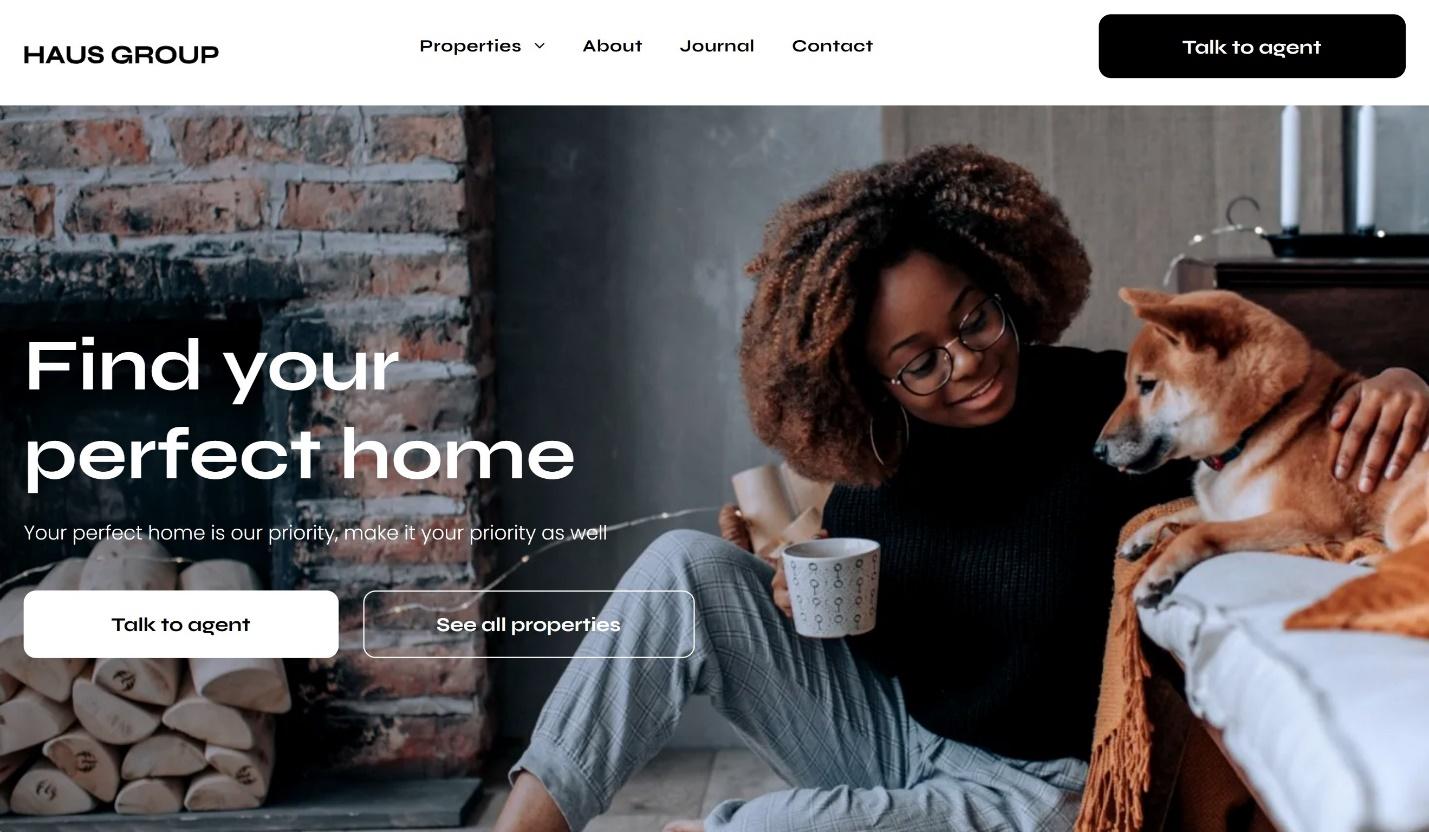 Larger real estate agencies and commercial property firms will find much to like about Duda, especially those that want to
create a website with multiple internal pages for a team of agents
. It offers well-designed real estate templates and advanced capabilities, including the ability to customize designs that you can save, share with your team, and reuse across multiple projects to keep your brand consistent. Easy IDX/MLS integration coupled with engaging
property image galleries that can include 3D virtual tours and integrated location maps can elevate your visitors' experience
. However, Duda is a more challenging builder which makes it suitable for agencies that have in-house developers and web designers who work with real estate clients.
Get the Best Free Website Builder for Real Estate Agencies and Agents
Creating an online presence for your real estate business with a striking website is the most effective way to spread the word about your services and attract home buyers and sellers. Of all the free website builders on this list,
Wix stands out above the rest
. It's an excellent choice if you're looking for an all-in-one solution with dozens of real estate themes, a user-friendly editor, design flexibility, built-in SEO tools, and full IDX integration. Plus, you can enhance your site's functionality with hundreds of apps, many of which are free. On the other hand, if you want an easy way to build a multilingual website,
you can't go wrong with SITE123
. This free builder offers great features for lead capture and marketing, as well as handy AI tools to help you generate a template and SEO-friendly website copy. If getting a simple real estate website up and running fast is your top priority,
Webador is the best option
. It gives you solid features and takes just minutes to learn – even beginners can build a professional real estate website in under an hour.
If you're still not sure which website builder is best for your needs, this table might help you decide.
Free Plan
Best Feature
Best For
Starting Price
Wix

✔

An all-in-one solution for all types of real estate needs
For real estate professionals that want the best templates, features, and functionality

$

16.00

SITE123

✔

Fast and easy setup of multilingual real estate websites
Realtors who work with diverse communities and global clients

$

12.80

Webador

✔

Beginner-friendly builder for simple real estate sites
Agents and brokers that don't want to spend too much time building a professional website

$

4.00

Squarespace

✘

Beautiful templates and impressive marketing features
Agents and brokers that want a website with curb appeal

$

16.00

IONOS

✘

Budget-friendly builder with useful business tools
Real estate professionals that need business tools but are on tight budgets

$

6.00

Shopify

✘

Powerful e-commerce and marketing tools
Realtors that primarily sell and rent properties online

$

5.00
FAQ
What features should a good real estate website include?
Real estate websites need high-quality visuals of available properties, customer testimonials, and comprehensive information about the services you offer. IDX/MLS integration is a must. You'll also want to include lead capture forms and user-friendly features for potential clients, including property search/filtering, live chat, online appointment booking, and event calendars for open houses.
Is Wix good for real estate websites?
Yes. Wix has the widest variety of templates designed for different real estate needs. Its user-friendly editor lets you quickly create a professional looking site that will show off your properties and encourage potential clients to get in touch. Wix's free plan is generous and comes with industry essential features like IDX/MLS integration.
How much does a real estate website cost?
How much your real estate website will cost depends on your needs and preferences – but it doesn't have to break your budget. Website builders with free plans, like Wix, also have affordable paid plans that offer excellent value. A budget-friendly builder like IONOS will let you create a website for just a few dollars a month.
What is the best real estate website builder?
Wix is the best website builder for real estate agencies and agents. It offers the widest selection of real estate templates, a user-friendly interface, and drag-and-drop editor that make it easy to get your site online. Great features include multimedia property galleries, virtual property tours, interactive maps, and excellent SEO and marketing tools to drive traffic to your website and convert visitors to clients.
Can you really create a real estate website for free?
Almost every website builder in this review offers a free plan, including the top recommended platforms: Wix, SITE123, and Webador. These plans may have limitations (like subdomains) or may lack access to the builder's most advanced tools, but you'll still be able to build a free, fully functional real estate website. If you're still weighing which free builder to choose, our review of the 12 best free website builders in 2023 can help you make the right decision.