Your work is piling up, deadlines are approaching, and you just want to schedule your emails or social media tasks and be done with them. Then, you come across the hundreds of tools designed to do what you need. It'll take hours to go through them all and pick one, not to mention getting used to working with it. Trust me, I've been there. And I've used a lot of tools as a freelance content marketer over the past decade. I've used free marketing automation tools, I've used the paid ones, and today,
I'm here to save you the trouble of trying to figure out which free tools are the best
. The ones on this page are my all-time favorites. Some offer a free plan, while others are completely free.
Zapier: Connect The Tools You Use Automatically
The first time you hear about Zapier, it may not seem that useful.But once you understand what it can do, you'll realize that
it can be used in thousands of common marketing situations
. The concept is simple, but broad:
Create "Zaps" that connect two applications together. When something happens in one app, make it do something in the other
. Because Zaps are so general, they can be used in thousands of different situations. Here's how easy it is to set one up: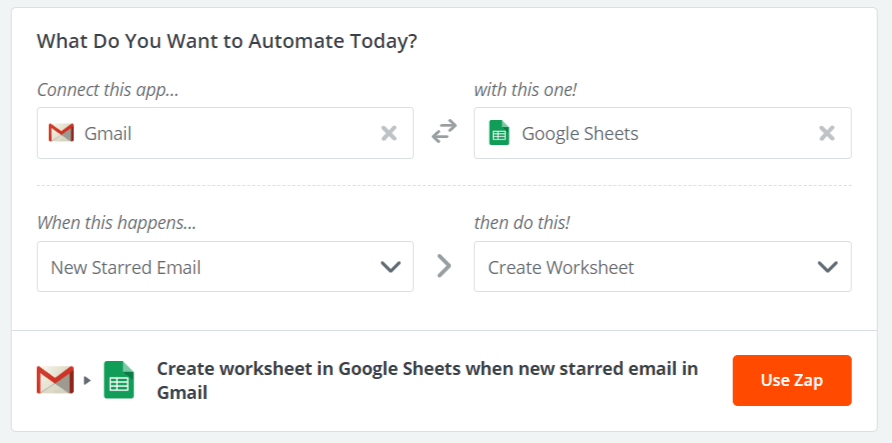 You can make your own (like above), or use one of the hundreds of Zaps that have already been created and published. Here are some examples of popular ones:
Save new Gmail attachments to Google Drive
Save Gmail emails containing certain keywords to a Google Spreadsheet
Create Google Calendar events in bulk from new Google Sheets spreadsheet rows
Add rows of Tweets to a spreadsheet and automatically add those to your Buffer queue (another tool on this page).
Even if you don't need any of these, just play around with Zapier and you'll start to think of ways to automate small parts of your marketing on a regular basis. Consider the impact this can have: A mattress tech company,
Purple
, uses Zapier to add product reviews from customers to their HubSpot account (to see the data all in one place). Creating this Zap takes under 10 minutes, and
saved at least 20 developer hours
, according to Purple. This is literally thousands of dollars saved from one application of Zapier.
On the free plan, you can create five Zaps, all of which contain two steps. This is more than enough to get started.
What do you get if you pay
? If you need more Zaps, you'll need to upgrade. In addition, you get more apps to choose from (in your Zaps), and you can also create Zaps with more than two steps.
HubSpot CRM: Free Customer Relationship Management Software
Any B2B business can benefit from using customer relationship management (CRM) software. It keeps tracks of your contacts, any information you have on them, and anything you've done with them (calls, emails, status updates, etc.). Instead of adding all this data manually, like on a spreadsheet, a good CRM will automate as many small tasks as possible. While there are many CRM tools, HubSpot's CRM is among the best. It's simple to use, has all the core functionality you could ask for in a CRM (e.g., can make calls, emails, and take notes), and has advanced automation functionality for advanced users.
You can stack it up against any other paid CRM, and yet HubSpot offers its CRM completely free.
Here are a few small things that HubSpot automates for you. First, when you add a "company," it will attempt to pull in and store relevant company information automatically.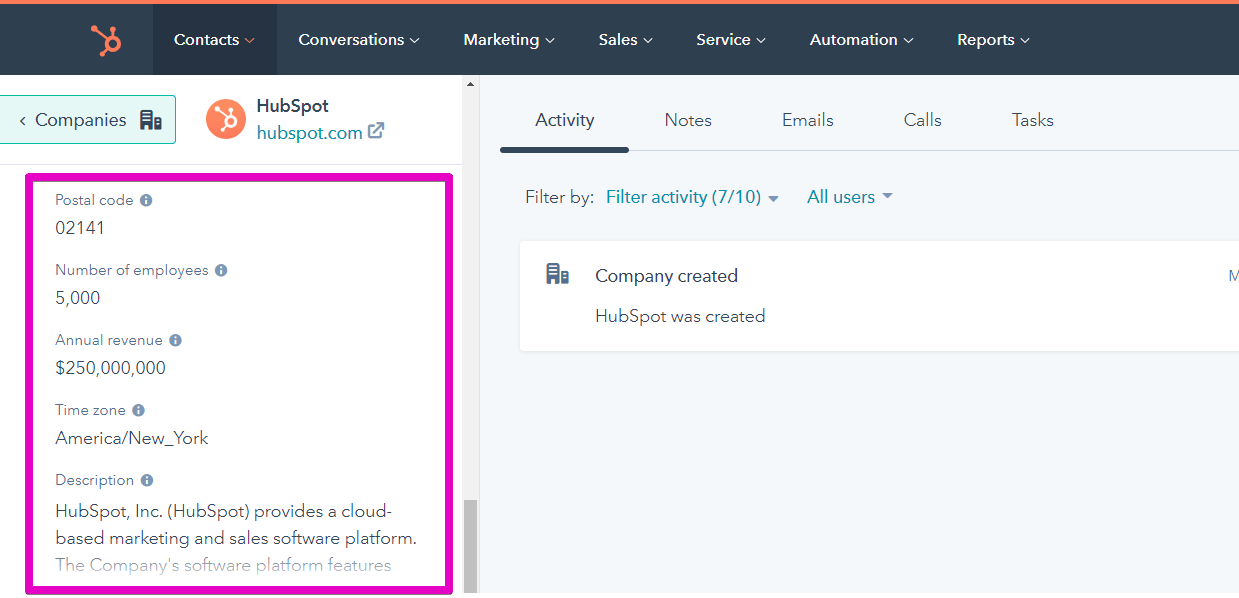 This includes data like:
Location
Size of company
Revenue
Time zone
A brief description
Next, whenever you perform an activity using the built-in CRM tools (like send an email or make a call), it's automatically recorded. When you visit a contact's page, you see all of the past activity you've had with them, saving you the time of searching through emails and call logs.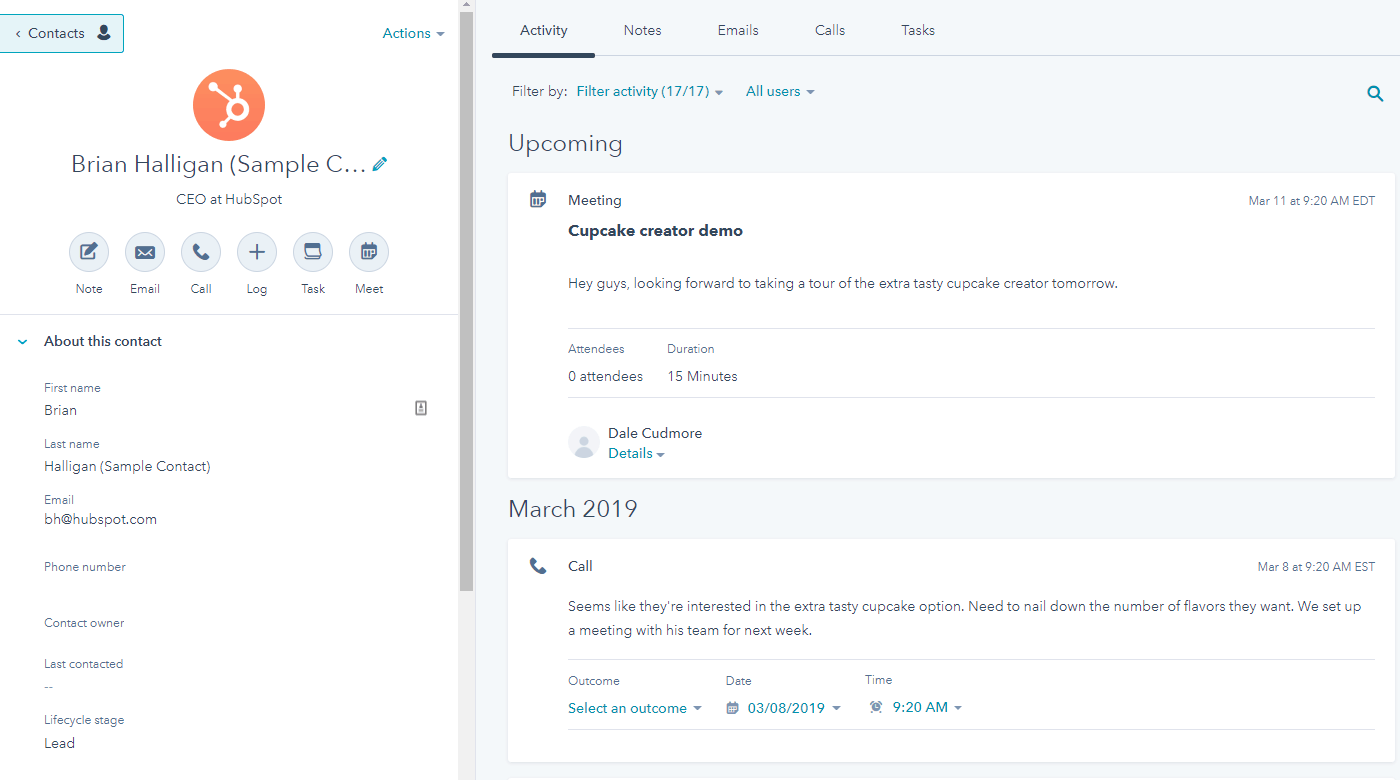 All of this is included
completely for free
, and there's no hard sell to get you to buy anything. HubSpot makes money if you upgrade to a more specific plan that offers even more functionality. There are three advanced "hubs" with different features:
Marketing Hub
Sales Hub
Customer Service Hub.
What do you get if you pay
? If you pay for one of the advanced hubs, particularly the marketing hub, you get more features and automation. For example, you can create workflows to send emails (and do other actions) automatically when a contact does a certain action (e.g., visits a URL, clicks a link, etc.)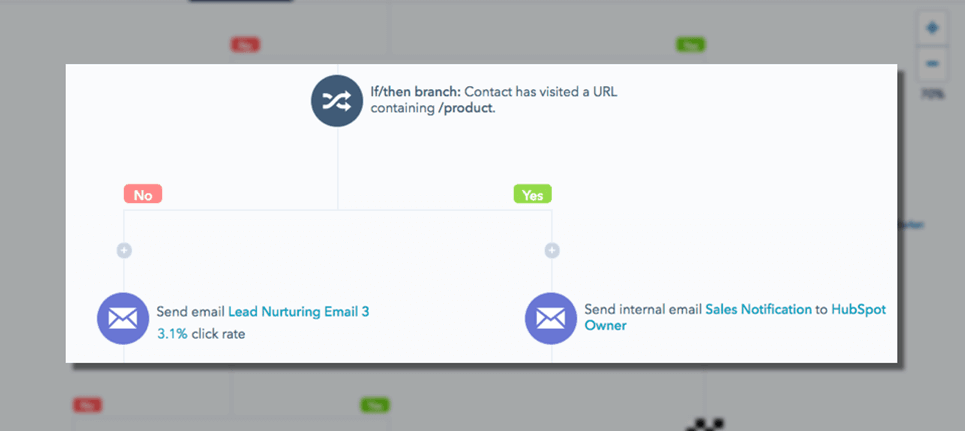 Mautic: All-in-one Open Source Marketing Automation
Mautic is a CRM and marketing automation platform. It's similar to HubSpot's CRM in most aspects, but can be used (
potentially
) completely free with no limits. HubSpot is generous, but still has some limits (e.g., only 15 minutes of calling on the free tool), while Mautic does not. Just like WordPress, there's a free version you can download and set up yourself. Or, you can purchase a plan where the setup and hosting are all taken care of for you. There's a free sandbox mode that you can test and do quite a bit with before you decide if you want to purchase to unlock all the features. In the software itself, you can add contacts just like any other CRM and keep track of any information you gather: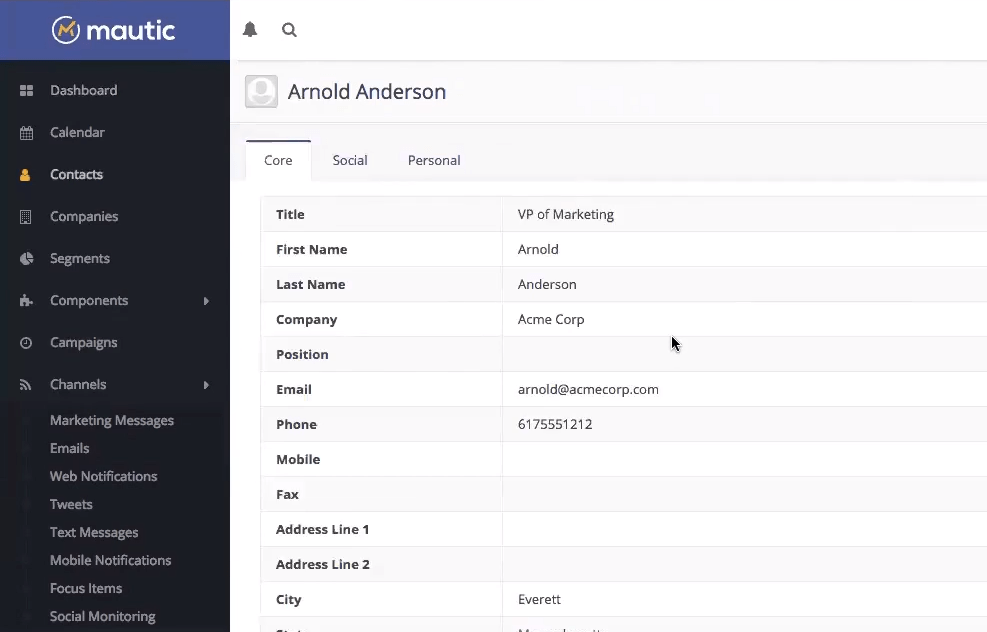 The automation kicks in after this.
You can install a Mautic pixel (just a line of code) on your website and any other web pages, which will allow you to gather extensive information about your users.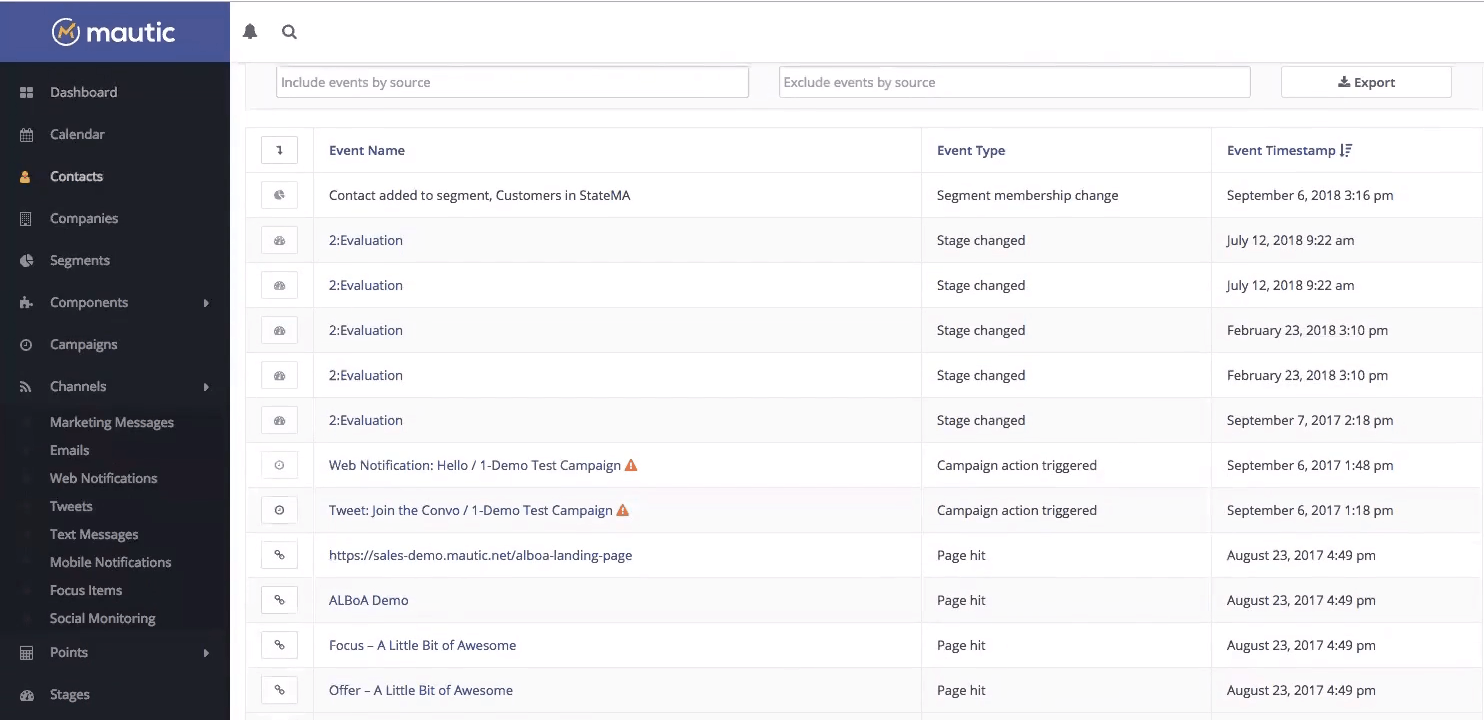 The event log is compiled automatically for each contact, and you can see:
Page visits
Form completions
When a user moves to a different segment for you.
The other main area I'd highlight is the
visual campaign builder
, which makes it easy to build complex funnels.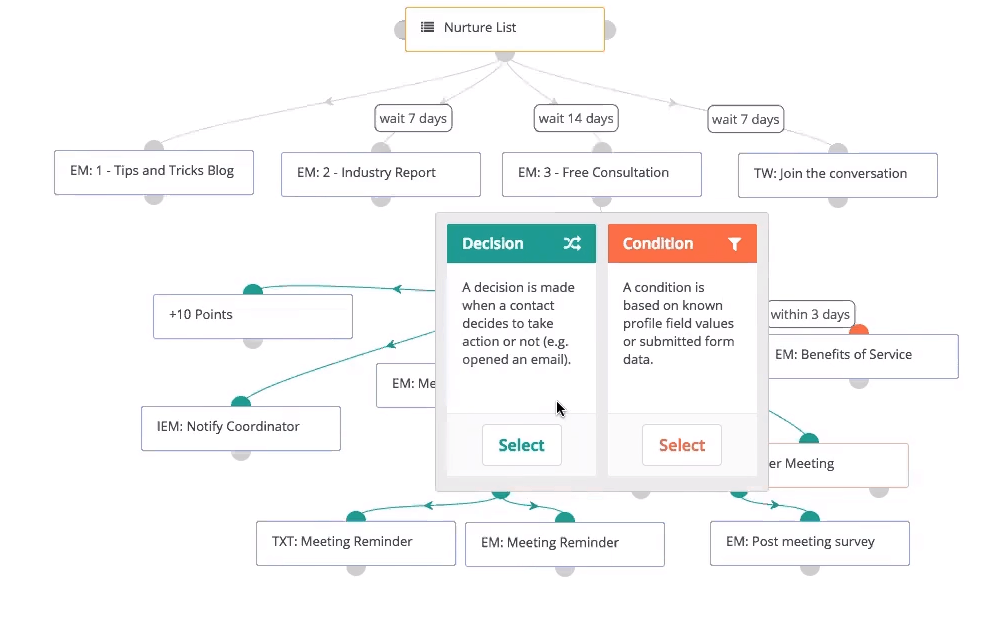 The builder lets you create workflows based on actions that a user does or doesn't take. For example, if they open a particular email indicating interest in discounts, you could move them to a segment where you target more aggressively with discounts. On top of all that, there are other features and automation functions included, like:
Email marketing
Landing page creation
Form creation
Lead scoring
Analytics
So while there is a learning curve, Mautic has about everything you'll need.
What do you get if you pay
? If you pay, you get Mautic configured for you. You don't need to worry about setting up a server or maintaining it. There's no public pricing for the paid version, you need to request a quote.
Mailchimp: Email Marketing Automation
Mailchimp is famous for the free plan they offer. You can add up to 2,000 contacts to an email list, and send up to 12,000 emails per month on it. To make it even better,
Mailchimp
's full suite of automation features is included on all plans (including the free one). Automation and email marketing go together perfectly. Ideally, you want to write an email once, and then send it to certain subscribers at a certain time automatically. Tools like Mailchimp allow you to do this. When you go to create an email, there are several options under the "automated" tab: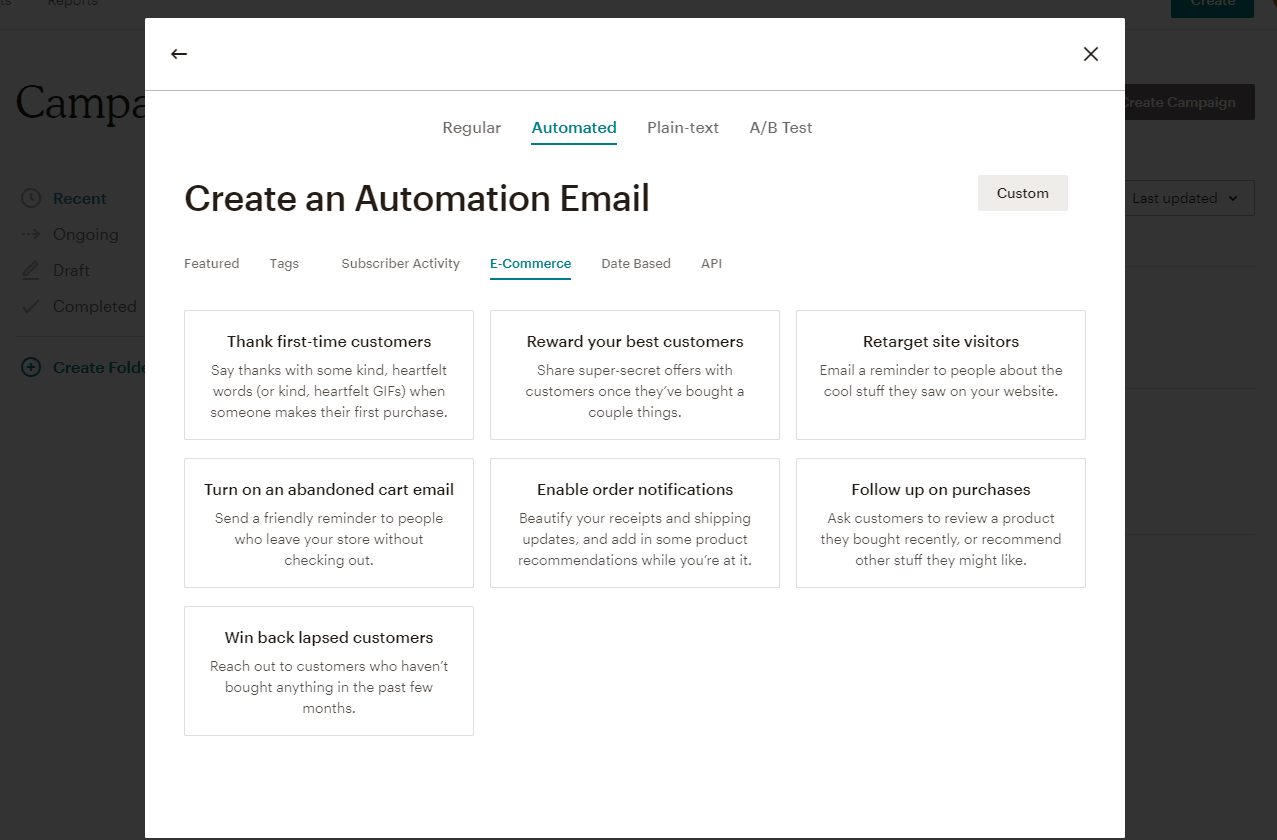 Some of the most popular options are to send an email:
When someone signs up for a list
When a cart is abandoned
To follow up on purchases
To say happy birthday
Once you pick a certain type of automation email series, there's a
visual editor that lets you add or remove emails to the series
, specify the trigger for the email (usually a time period), and edit the emails.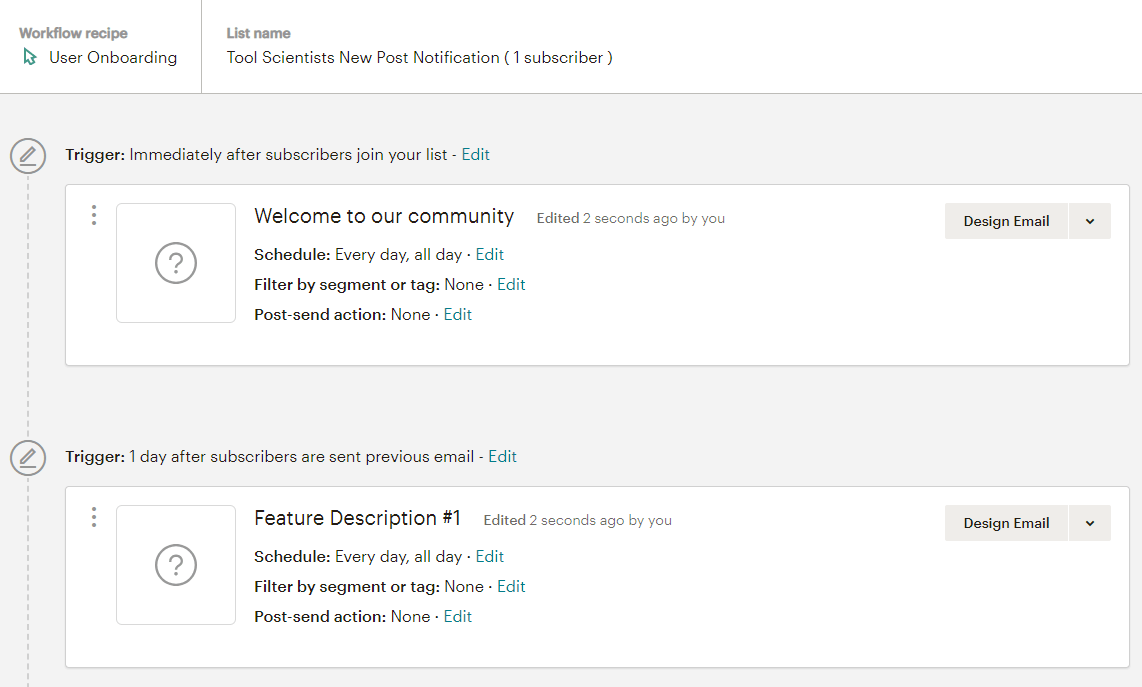 Once you set it up, you may not even need to look at it again, saving a lot of time. There's a reason that email marketing has the best ROI of any digital marketing channel by far.
What do you get if you pay
? On paid plans, there's no Mailchimp branding in your emails. In addition, you get support if needed, and a few optimization features, like send time optimization. The cost scales based on how many contacts you have, but is relatively cheap.
Buffer: Schedule Social Sharing
Most bloggers and small businesses can't afford the time it takes to manually create posts on social media. It's just too slow. That's why tools exist to let you schedule posts in advance. Doing it as a batch is much more efficient, and doesn't require you to check in every day at a certain time to make a post. Of those tools,
not only is Buffer arguably the best, but it also offers a solid free pla
n. On the free plan, you can connect up to three social media accounts, and schedule up to 10 posts in advance on any of the following networks:
Twitter
Facebook
LinkedIn
Instagram
You create your posts and tell Buffer what posting schedule you'd like to follow, and it does the rest.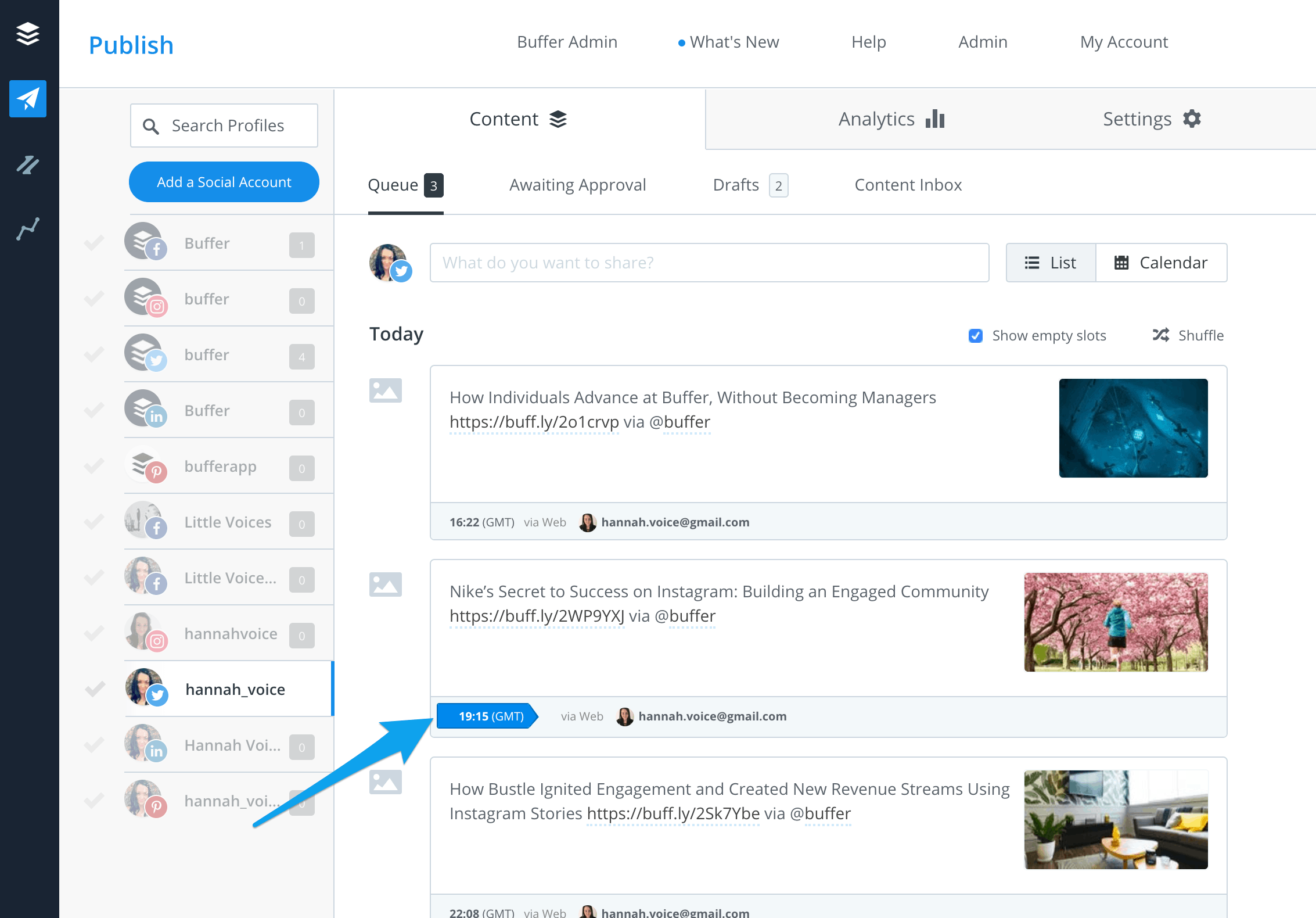 If you find that the free plan is saving you a lot of time, or you have additional social media accounts, the paid plan will be worth it.
What do you get if you pay
? First, you get the ability to schedule posts on Pinterest, and connect more accounts. You also get to schedule way more posts (100 on the lowest plan), saving you even more time, and basic analytics.
Link Prospector: Make Manual Link Building Prospecting More Efficient
The Link Prospector, made by
The Upper Ranks
(an SEO agency) is
a completely free tool that all manual link builders should be using
. It's a great example of semi-automating tasks that still need a manual touch. When you're doing manual white hat link building, you spend a lot of time opening up URLs to see if it's actually a good page to target for a link. If you add up all the time spent pasting in URLs, waiting for them to load, and moving between tabs, it's a lot of wasted time. This tool lets you paste in a list of URLs to go fetch: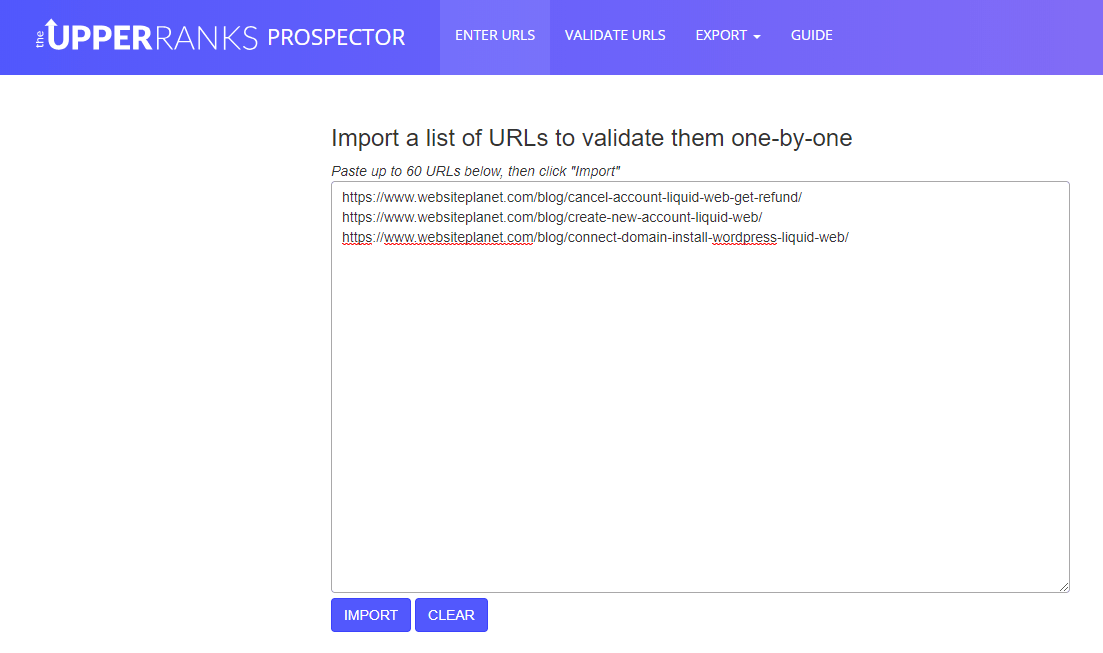 After submitting the URLs, it loads a small version of each URL in the same tab. No switching tabs needed, you just scroll down the page and reject any pages that you don't think are good link targets: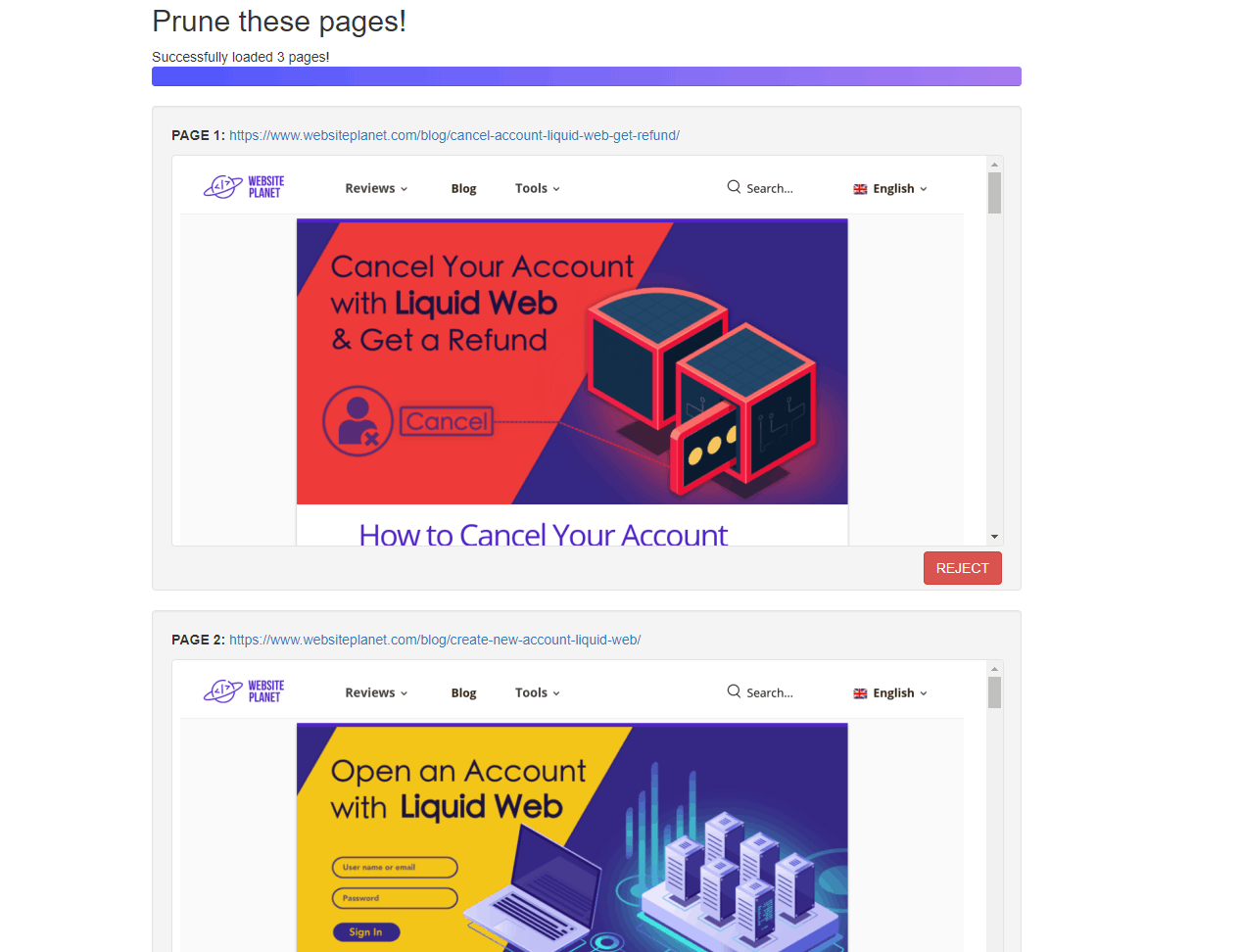 You're left with good targets for link building. From there you'll need to copy down the "good" URLs manually (which could also be automated), but it still saves a lot of time overall.
What do you get if you pay
? Nothing, since it's a free tool. But you could hire the agency behind to tool if you ever need link building help.
How Do You Know When Upgrading to a Paid Tool is Worth It?
The free plan will occasionally suffice for your requirements. However, two primary reasons justify transitioning from a free to a paid plan for these tools. First, you may outgrow them, which will be obvious. You may need to store more contacts or add more accounts than the free plan allows. If you're happy with the free plan and the tool is effective, you can be sure you'll get the return on your investment with an upgrade. Second, if the paid plans are pretty cheap, you may just want to support the creators if it's helping you to make a lot more money.
---
Sources:
https://faq.buffer.com/article/282-publish-custom-scheduling-posts