Is it worth moving your website to a Google Cloud WordPress host, or is it just going to cost you more money in the long run?
Shared hosting has proven to be a solid platform for many WordPress sites, so you might be wondering what benefits you'll gain if you migrate – and whether it's worth the hassle. Many hosts encourage businesses to scale up to cloud hosting, and Google Cloud Platform (GCP) offers multiple data center locations, better uptime, and better scalability. But there is an increase in price, and
not all Google Cloud hosting features will be relevant or useful to your business.
I tested and researched many Google Cloud WordPress hosts to figure out what they all offered, and these five were the best of the bunch. I also looked at their specific plans to see whether the price hike is worth it over a traditional WordPress hosting plan.
Short on Time? These Are the Best Google Cloud WordPress Hosts:
What We Look For in the Best Google Cloud WordPress Hosts
I compared these hosts based on three main factors:
Features: I checked which hosts offer excellent performance, scalability, and additional tools to improve your hosting experience.
Capacity: I made sure these hosts offer more generous resources than a basic shared hosting plan.
Support: I checked which hosts will migrate your website free, and how reliable their support systems are.
Value: I examined the features each host provides, to see where you can get the best value for your money.
Kinsta makes it easy to move from shared hosting to Google Cloud WordPress hosting. The Starter plan includes one WordPress install with 20,000 monthly visits. The Pro plan allows for two installs with 40,000 visits.
These two plans are great for any small business with one or two websites that might be starting to push the boundaries of a regular shared hosting plan.
The Business 1 plan is the third tier, with five sites; this is the cheapest plan that Kinsta recommends for e-commerce or membership sites.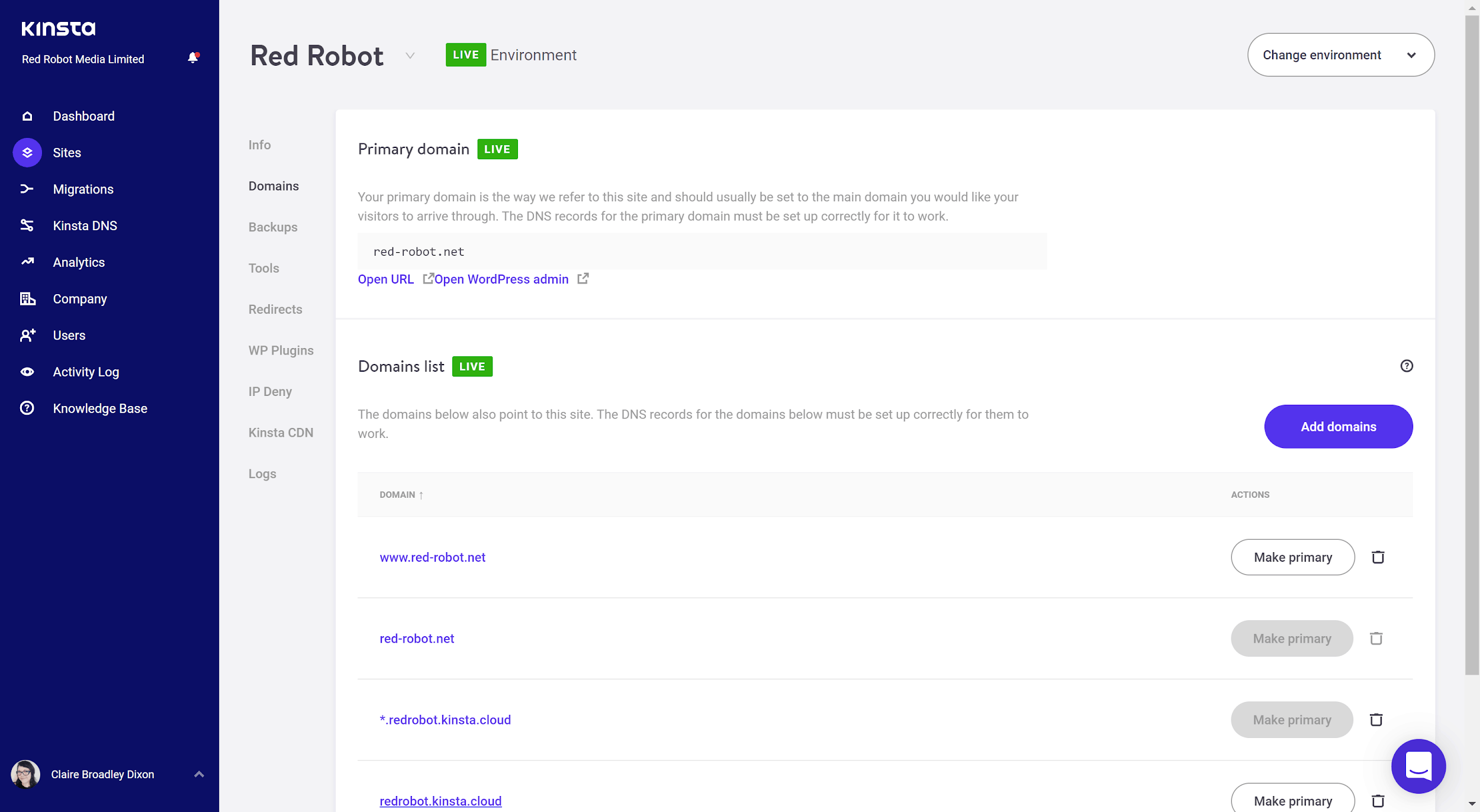 If your site goes over those plan limits, you can pay small overage fees rather than being forced to upgrade. This is a nice way to allow a little bit of breathing room.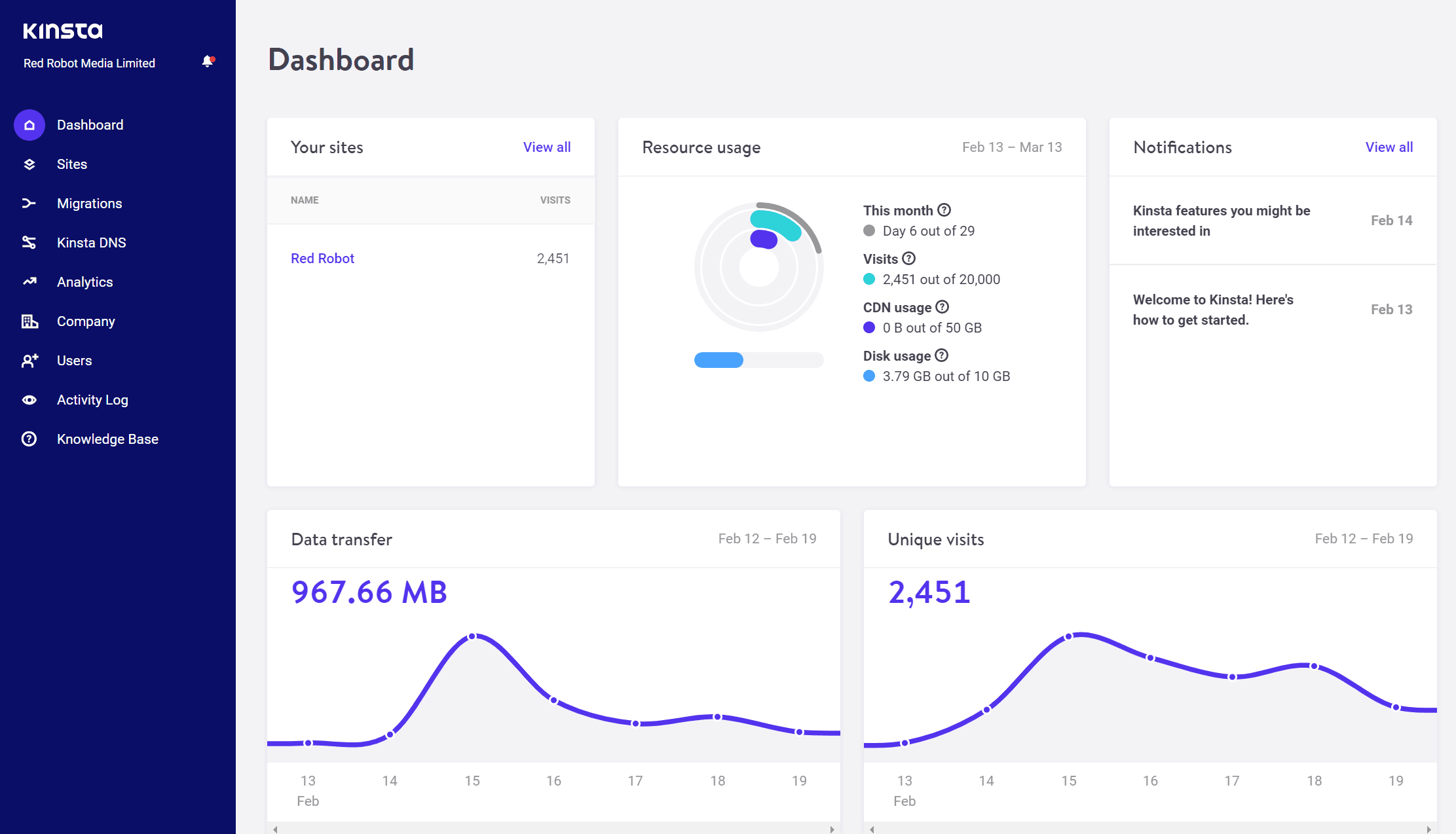 Comparing the pricing with regular shared hosting, yes, Kinsta is more expensive, but I think it does a good job of justifying the extra cost.
My business website was constantly plagued by traffic spikes, and Kinsta's hosting plans ease that problem thanks to its scalable resources and more generous limits.
Agencies that need collaboration features for development or site handovers to clients may find better plans elsewhere, though Kinsta does have some permission levels for team working.
Features
Hack fix guarantee – Kinsta will clean your site after a hack and remove all malicious code.
Staging servers – You can clone your site and make changes without changing your live website, then quickly roll them out when complete.
Self-healing PHP – Kinsta checks your server every few minutes and restarts PHP if it sees an issue.
Automatic and manual backups – Restore a daily backup from the dashboard, or take a snapshot on demand.
Free SSL – Ensure your site loads using HTTPS so customers' data and activity is secure.
WP-CLI – A tool for developers that allows them to use WordPress from the command line.
For a full list of features, read our
expert Kinsta review
.
| | |
| --- | --- |
| Money-Back Guarantee | 30 days |
| Free Migration | Yes, limited free migrations from some hosts |
| Support Channels | 24/7 support via ticket, email, knowledge base |
WP Engine hosting is suitable for immersive websites that push the boundaries of WordPress.
It claims to be the only host currently offering the latest Google Cloud "next generation" virtual machines (VMs) that can provide a performance boost of up to 40% over regular Google Cloud VMs. It also includes developer tools, analysis tools, disaster recovery, and the Genesis Framework.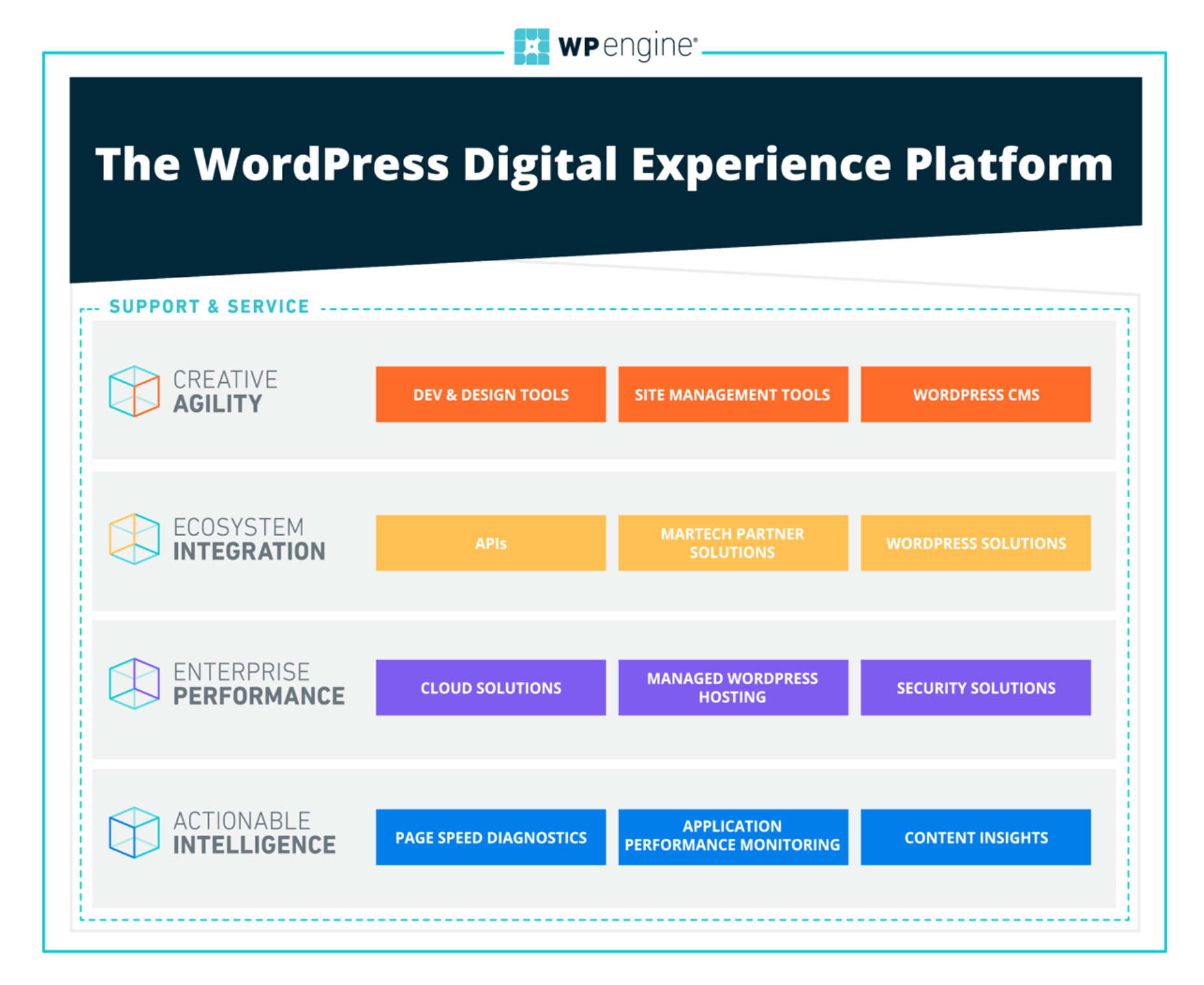 WP Engine's Startup plan
 includes 25,000 visits per month, 10 GB storage, 50 GB bandwidth, and one site – all aimed at startups and bloggers. The Growth plan increases this to 100,000 visits, 20 GB storage, 200 GB bandwidth, and 10 sites – aimed at businesses – and the Scale plan allows you to host 30 sites, with limits of 400,000 visits, 50 GB storage, and 500 GB bandwidth. Speed and performance are emphasized too – WP Engine has a WordPress-optimized cache, a CDN, self-healing, and auto-recovery.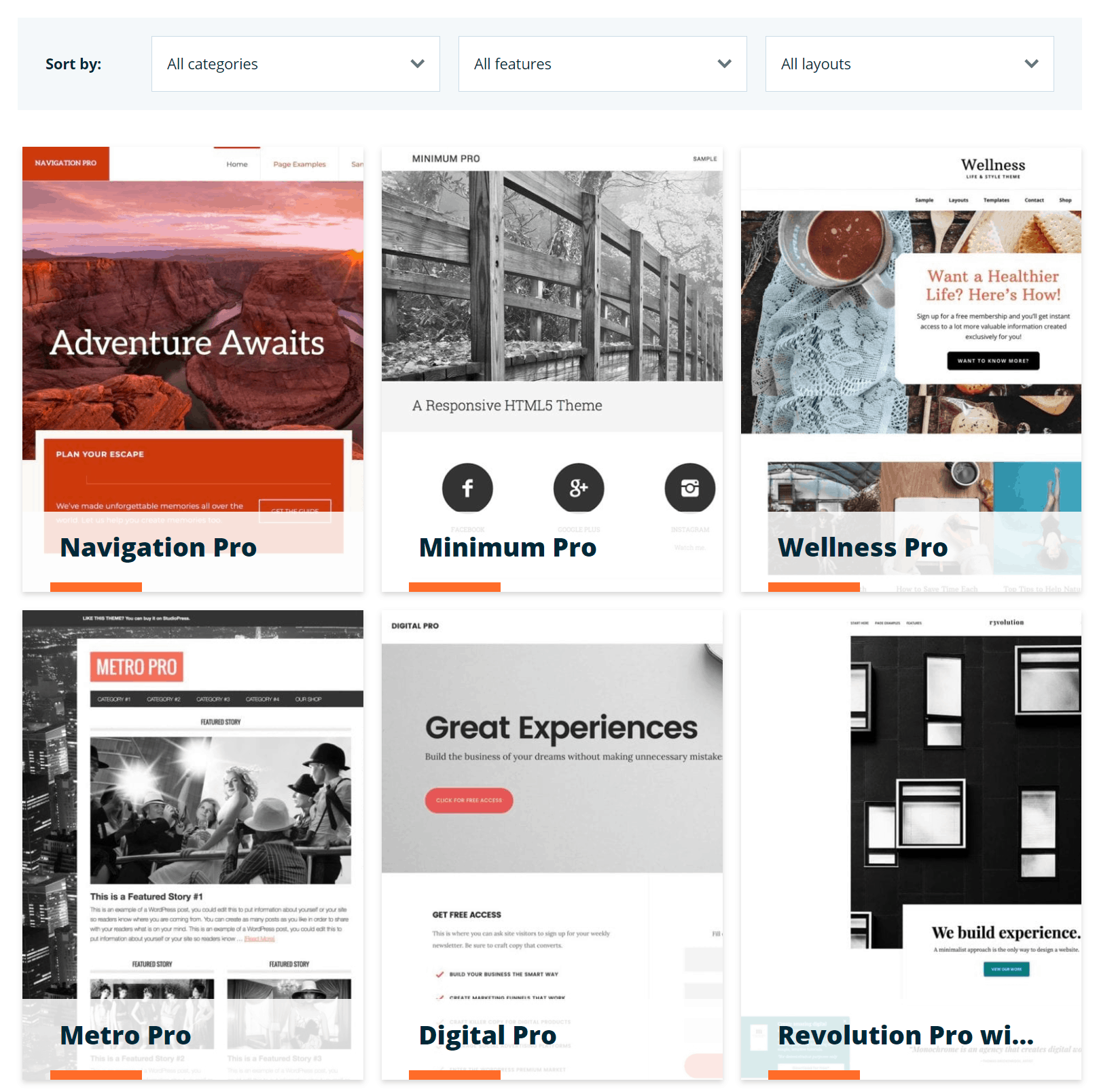 WP Engine has a specialized niche:
Media-heavy, design-led, and immersive WordPress websites will feel at home here.
WP Engine might be overkill for your business if you don't need the vast network of Google's servers behind your site.
Features
High-performance servers – WP Engine servers are up to 40% more powerful than Google Cloud's standard servers.
Add-ons for extra features – Build a custom package with premium tools for analysis and performance.
Self-healing and auto-recovery – Keep your site online with automated checks.
EverCache and CDN – Speed up loading times by caching files and distributing them to a network of servers.
Free SSL – Use HTTPS to ensure activity and transactions are secure and private.
Want to learn more? Read our
full WP Engine review
.
| | |
| --- | --- |
| Money-Back Guarantee | 60 days |
| Free Migration | Do it yourself via WordPress plugin |
| Support Channels | 24/7 support via live chat/phone depending on plan level, knowledge base |
Cloudways has optimized Google Cloud, WordPress, and WooCommerce to work together, with the added bonus of pay-as-you-go billing.
This makes Cloudways an affordable platform for growing e-commerce stores. There's also a
3-day free trial
 for you to test things out. Pricing is resource-based, and the most affordable plan has 1.7 GB RAM available to your site, with 20 GB storage, and 2 GB bandwidth. (Above this, bandwidth is pay as you go.) You can scale up resources when you launch your application, as I've shown in the screenshot below.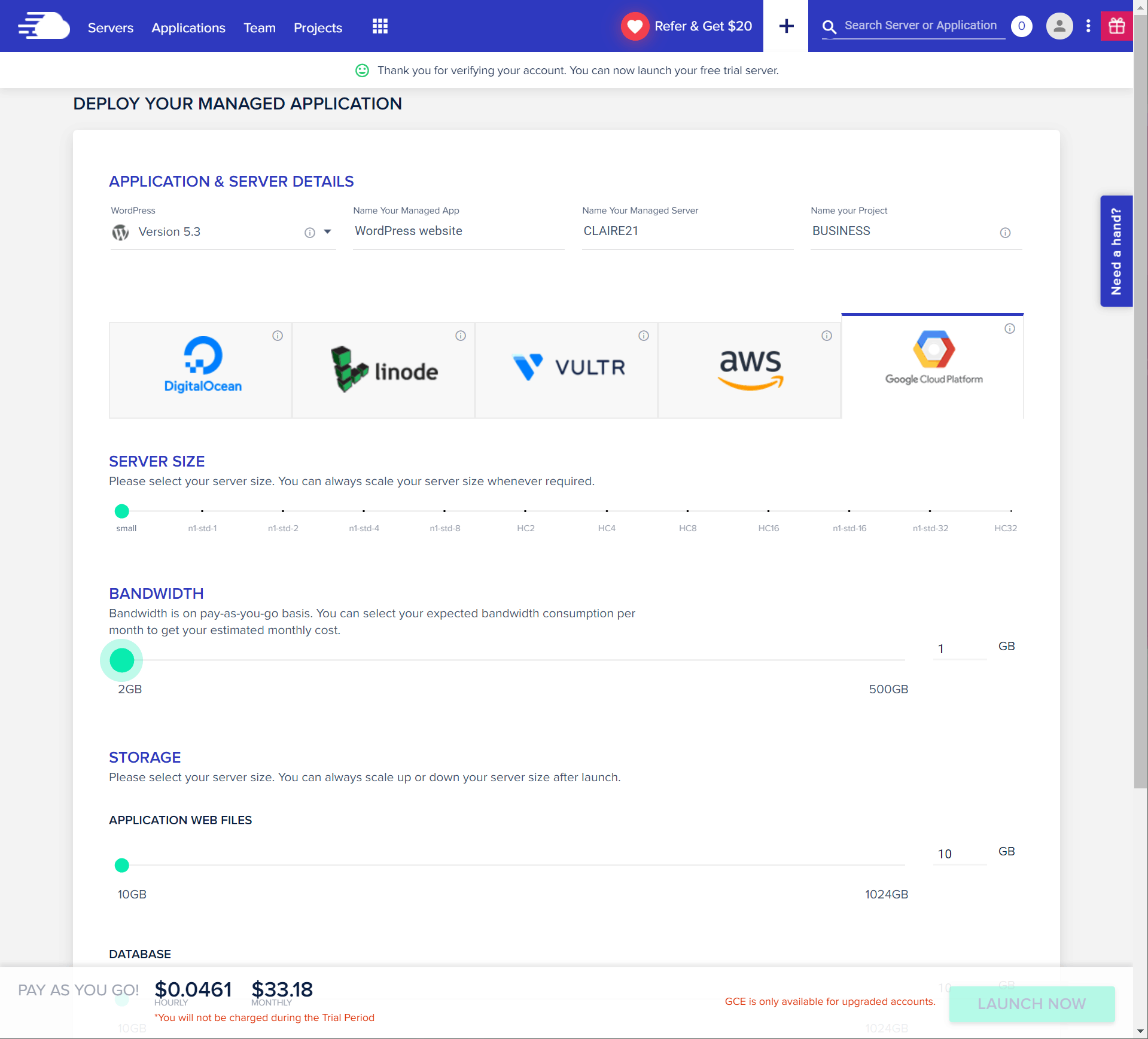 Digital agencies will like the team collaboration features within the Cloudways platform; you can use these to build or manage sites and web apps collectively.
All plans have staging capabilities, free SSL, and 24/7 support. For an extra fee, you can upgrade your support to a premium package.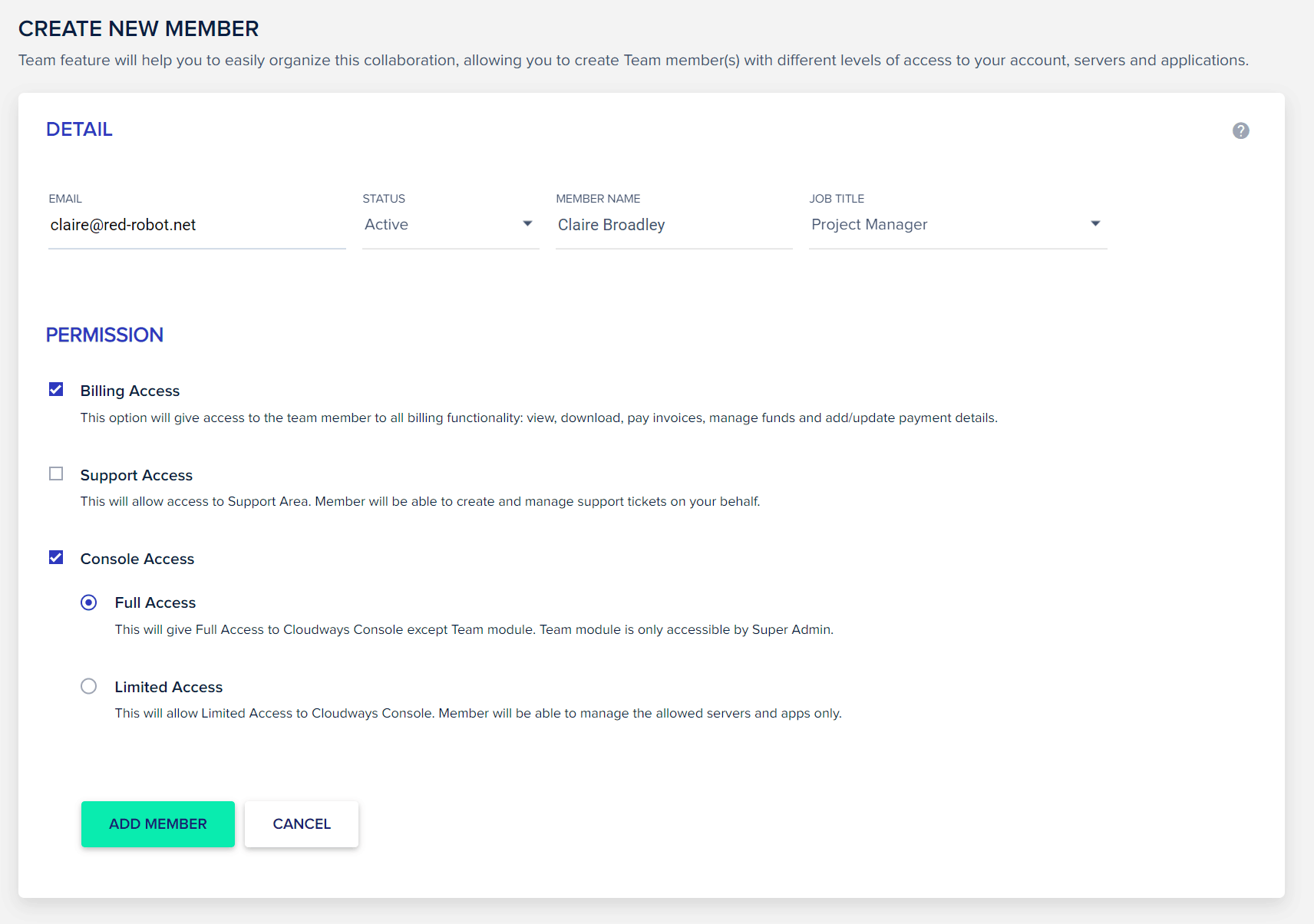 Resource-based billing and scalability will be a boost for your agency if you need solid uptime during times of high demand.
The ability to deploy as many applications as you need will also ensure that you can roll out different platforms for different projects.
Features
E-commerce optimized – Cloudways' platform is tweaked for best store performance.
Unlimited applications – Install every script and application you need.
Self-healing and smart resource optimization – Automated checks ensure your site is always online and allocated the right resources.
Resource-based billing – Pay for the resource you use instead of a fixed monthly fee.
Free SSL – Ensures transactions are always private.
To learn more about this platform, read our
in-depth Cloudways review
.
| | |
| --- | --- |
| Money-Back Guarantee | 3-day free trial – no credit card required |
| Free Migration | One site migrated for free |
| Support Channels | 24/7 support via live chat or ticket, knowledge base |
Templ.io has built its platform around WooCommerce and WordPress, with the Google Cloud platform providing the infrastructure in the background.
All of its plans include free migration and one WordPress website, but you can add sites onto any plan for a small fee. Before you commit to a long-term plan, you can test the service with a
10-day free trial
.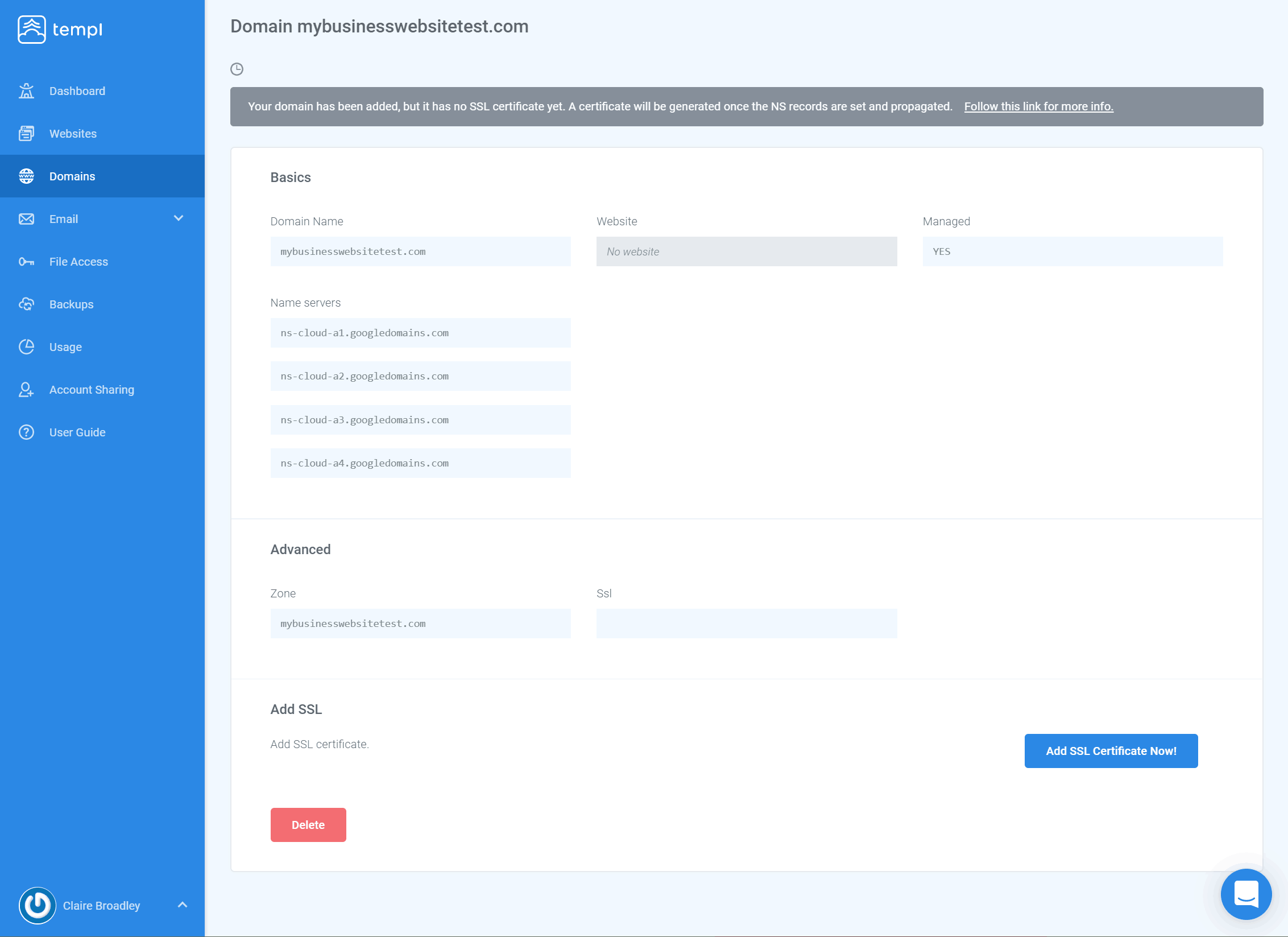 The Small plan includes a shared CPU, 0.6GB RAM, 10 GB SSD storage, and 10 GB bandwidth. The Medium plan increases allowances to 3.75 GB RAM, 25 GB SSD storage, and 25 GB bandwidth, and the CPU is not shared at this plan level. Across all plans, you get a dedicated IP.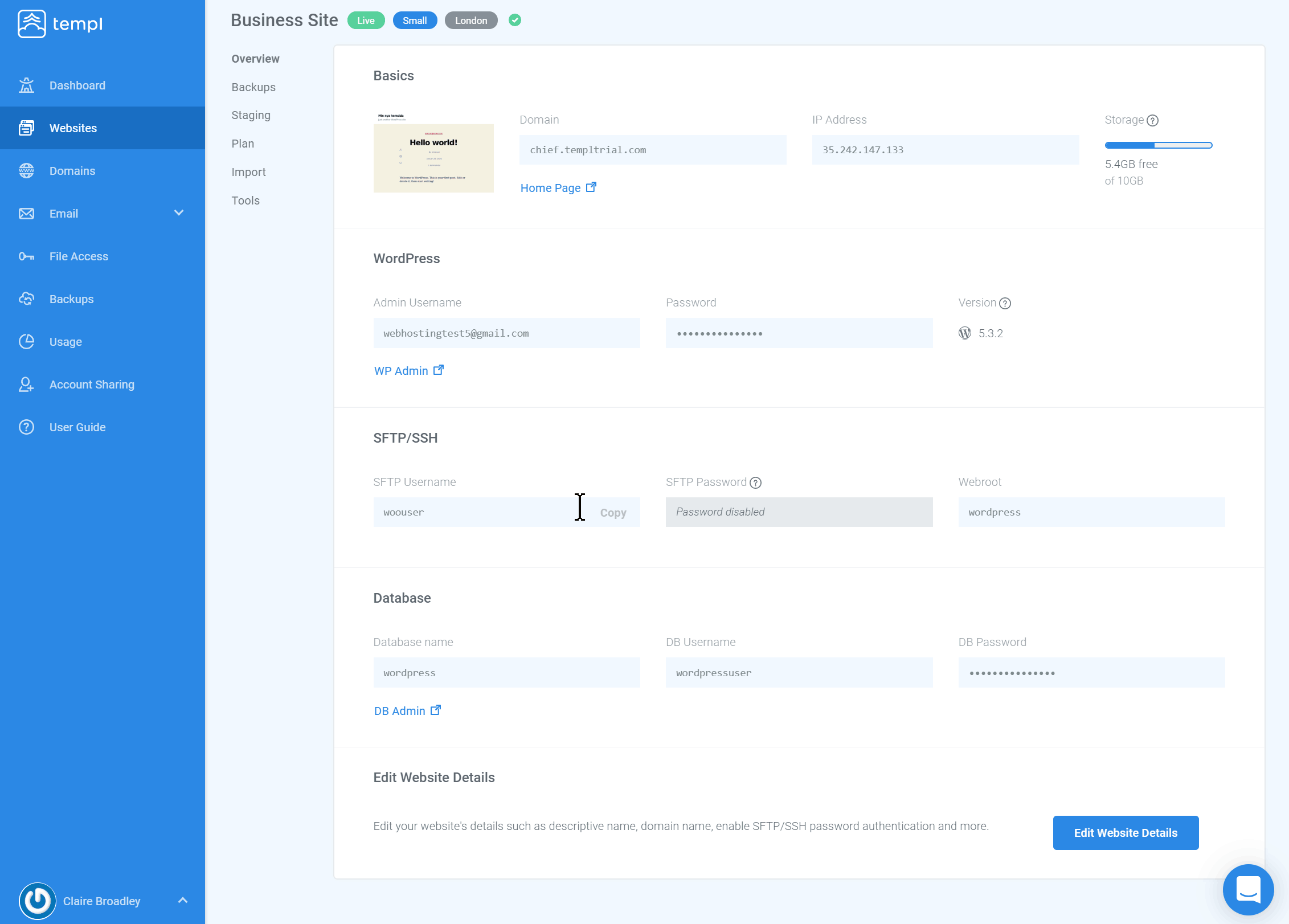 WP-CLI allows developers to manage WordPress from the command line – a boost for complex stores that require efficient management. Templ.io promises instant scaling for growing websites, and supports QUIC, which can secure and speed up the traffic to your site. If you're interested in green hosting, Templ.io is a carbon-neutral company. And
if phone support is a dealbreaker for your company, remember: this is one of the few hosts that offers it across all plans.
It doesn't hide its telephone number, either, which is a rarity.
Features
E-commerce optimized – Templ.io has engineered its platform for best WooCommerce performance.
Easy to add additional sites – Pay a small fee per site to add more sites to your plan.
Free SSL – Quickly add your domain and generate an SSL certificate to ensure pages load securely.
Carbon-neutral – Templ.io is proud of its green status.
| | |
| --- | --- |
| Money-Back Guarantee | Free 10-day trial |
| Free Migration | Yes |
| Support Channels | 24/7 support via chat and email, phone support available during company office hours, knowledge base |
Themecloud.io offers the most affordable Google Cloud managed WordPress plan I looked at for this article.
There is one unusual downside: it has no uptime guarantee on its cheapest plan. Support told me that customers should expect 99.9% uptime as an average.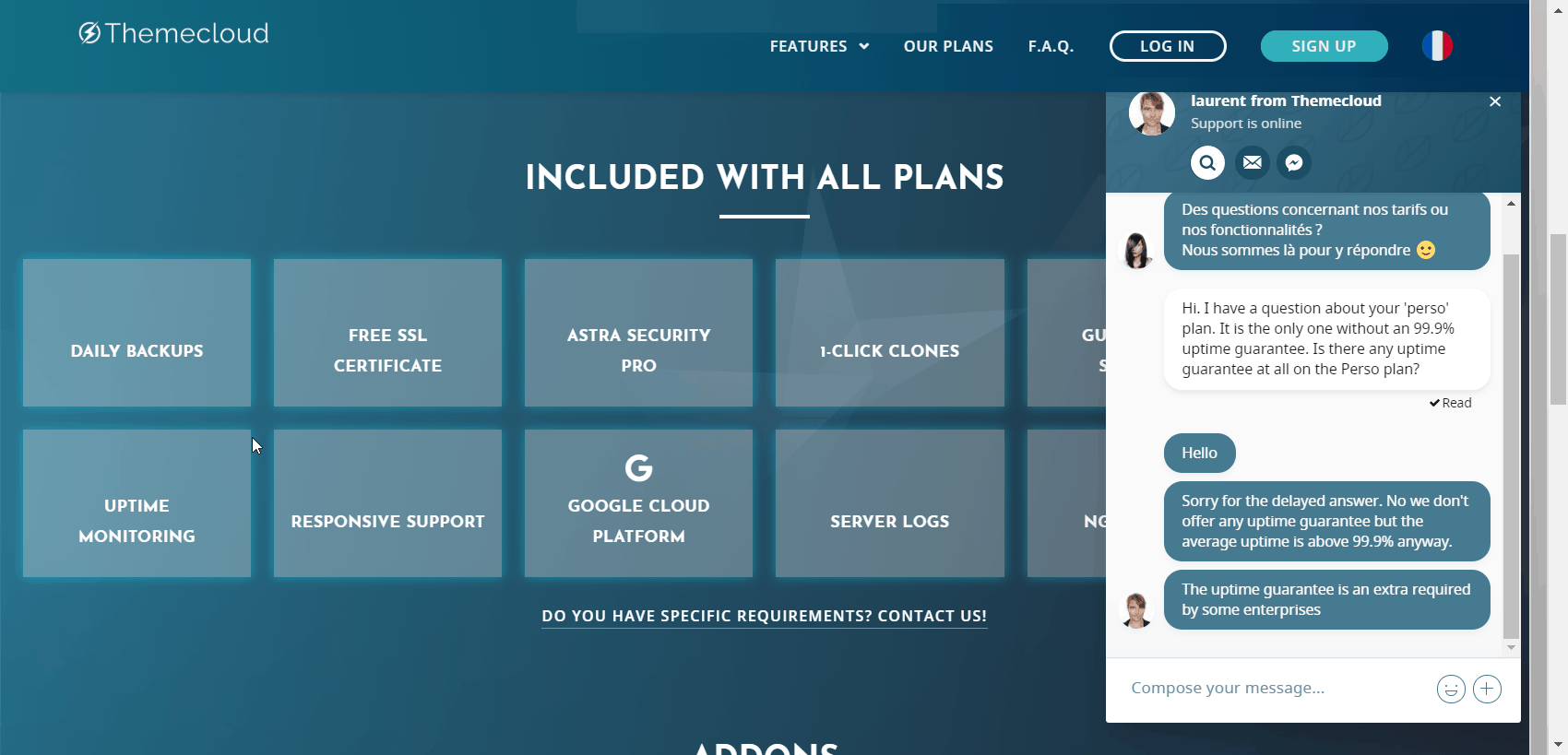 I like the low price point on the Perso plan.
It includes one WordPress instance, 25 GB bandwidth, and 10 GB storage. The next plan up includes the same 10 GB storage with 100 GB bandwidth (and an uptime guarantee) for more than double the price. Daily backups are included on all Themecloud.io's hosting plans, as is a security service called Astra Pro that includes free fixing of any hacking attempts on your website – a feature I am always pleased to see. And agencies can set up dashboards with their own branding, with custom domains for staging sites.
I can envision customers on reseller hosting packages moving over to a package like this.
Navigating the Themecloud.io website can prove challenging. When selecting English, users might encounter certain features listed in French, thereby complicating the identification of available additional functionalities. The support team's response time was slightly slower than anticipated, as a 40-minute wait was experienced before receiving a reply via chat.
Features
Staging features – Clone your site with a click and make changes without affecting your live site.
No minimum contract – Pay monthly if you are not ready to commit to a full year's hosting.
Free SSL – Secure your entire site so customers can browse and pay privately.
Demo site – Start off with a template site on WordPress that you can set up with a single click.
| | |
| --- | --- |
| Money-Back Guarantee | No |
| Free Migration | Yes, when signing up for a 12-month plan |
| Support Channels | 24/7 support via live chat, email, or Facebook Messenger; knowledge base |
Getting the Right Match for Your Business Is Crucial
Google Cloud WordPress hosting packages vary significantly in scale and features. Each host we've covered has a valid claim to a particular slice of the market.
The trick is to choose a host that has features that will benefit your website.
For a business website,
Kinsta
offers an easy upgrade route. Its knowledge of WordPress feels authentic and it has focused on convenience and easy management, which is what busy entrepreneurs tend to rely on.
WP Engine
 brings out the big guns for resource-heavy websites – there are sites that will flourish on its platform that might struggle with other hosts. And for agencies that need the flexibility and scalability of the cloud, I felt
Cloudways
 was the most versatile platform, with pay-as-you-go billing keeping costs under control.
 
Recommended for
Summary
Starting Price
 
Kinsta
Small and medium-size businesses
Strong on business features and easy migration

$

24.00

 WP Engine
Media-heavy websites
Tons of tools and resources for demanding websites

$

20.00

 Cloudways
Agencies and high-traffic stores
Flexible and scalable plans for resource-hungry sites

$

11.00

 Templ.io
WooCommerce sites
Google Cloud tweaked for stores with instant scaling

$

15.00

 Themecloud.io
Freelancers and resellers
Low pricing and white-label options

$

12.00
FAQ
1. Can I host a WordPress site on Google Cloud Platform?
Yes. You can install WordPress on Google Cloud directly or by choosing a host that offers Google Cloud as its infrastructure provider, such as Kinsta or Cloudways. Unless you're familiar with Google Cloud already, you will probably find it easier to manage your site if you use a hosting provider. The host will fully manage your site and provide useful services and tools.
2. How do I install WordPress on Google Cloud Platform?
You can install a single WordPress blog on Google Cloud Platform using Google Compute Engine, or install it using a container-based method such as Kubernetes if you have a busy, growing site. Installing WordPress in a container requires some technical know-how. A managed WordPress host will handle the installation and management for you.
3. Can I host my website on Google Cloud?
Yes, Google Cloud can support different types of websites, from static HTML sites up to complex web apps. The process is slightly different from hosting a website on a regular shared hosting account, but many web hosts provide free migration and management so that you don't have to deal with the technical side of the Google Cloud Platform. For other excellent hosting options, see our list of the top web hosting services.
4. What is the best hosting for WordPress?
You can host a simple WordPress website or blog on an inexpensive shared hosting account. Once your website starts to grow, consider an upgrade to managed WordPress hosting or cloud hosting, so you can benefit from scalable resources, customized management tools, and the uptime assurance of a provider like Google Cloud.