choosing a gaming server that suits your goals is key.
However, there are just so many hosts to choose from, and typically, each offers a huge range of plans. From pricing to power, reliability to game compatibility, and features to ease of setup –
how do you ensure you sign up with the right game server host for your needs?
You don't want to choose a host that doesn't offer support for your desired games.
Or sign a long-term contract only to realize the provider's service and uptime are severely lacking. Never mind discovering hidden fees lurking that drain away all of your savings for game passes and games. I've researched and tested a number of the top game server hosts to find the best ones, making your decision super-easy. Amongst them all, ShockByte stands out – as do the six other gaming server hosts I've picked. Be it for pricing, features, ease of use, or performance,
here is my list of the best gaming server hosting providers available right now!
Short on Time? These Are the Best Gaming Server Hosting Providers in 2023
ShockByte – The widest range of server locations worldwide and dedicated game server plans for popular titles.
ScalaCube – Customizable plans with an easy-to-use platform, and a limited free plan available.
Hostinger – Affordable VPS game server plans with an easy-to-use in-house Game Panel.
What We Look For in the Best Game Server Hosting Providers
When selecting providers to host online multiplayer games, I considered a number of important factors. I used the criteria below to review and rank the hosts on the list below.
Performance. Speed and power are important when it comes to hosting demanding games. The top game server hosts offer a variety of plans to suit your needs, ensuring the best performance for your game and your specific number of players.
Reliability. Gaming is a competitive activity, so uptime and server reliability ranks high. You don't want your game lagging or cutting out at a critical moment.
Global data centers. Where your game server is located can matter. The nearer it is to a given player's location, the lower the latency, and the better the connection speed – so, if all of the players on your server will be clustered around a given location, it's best to choose a nearby data center.
Game compatibility. Support for a large selection of games, including new and popular titles, can be a sign of a competent provider – but more importantly, you need to ensure there is support for the specific game(s) you want to host.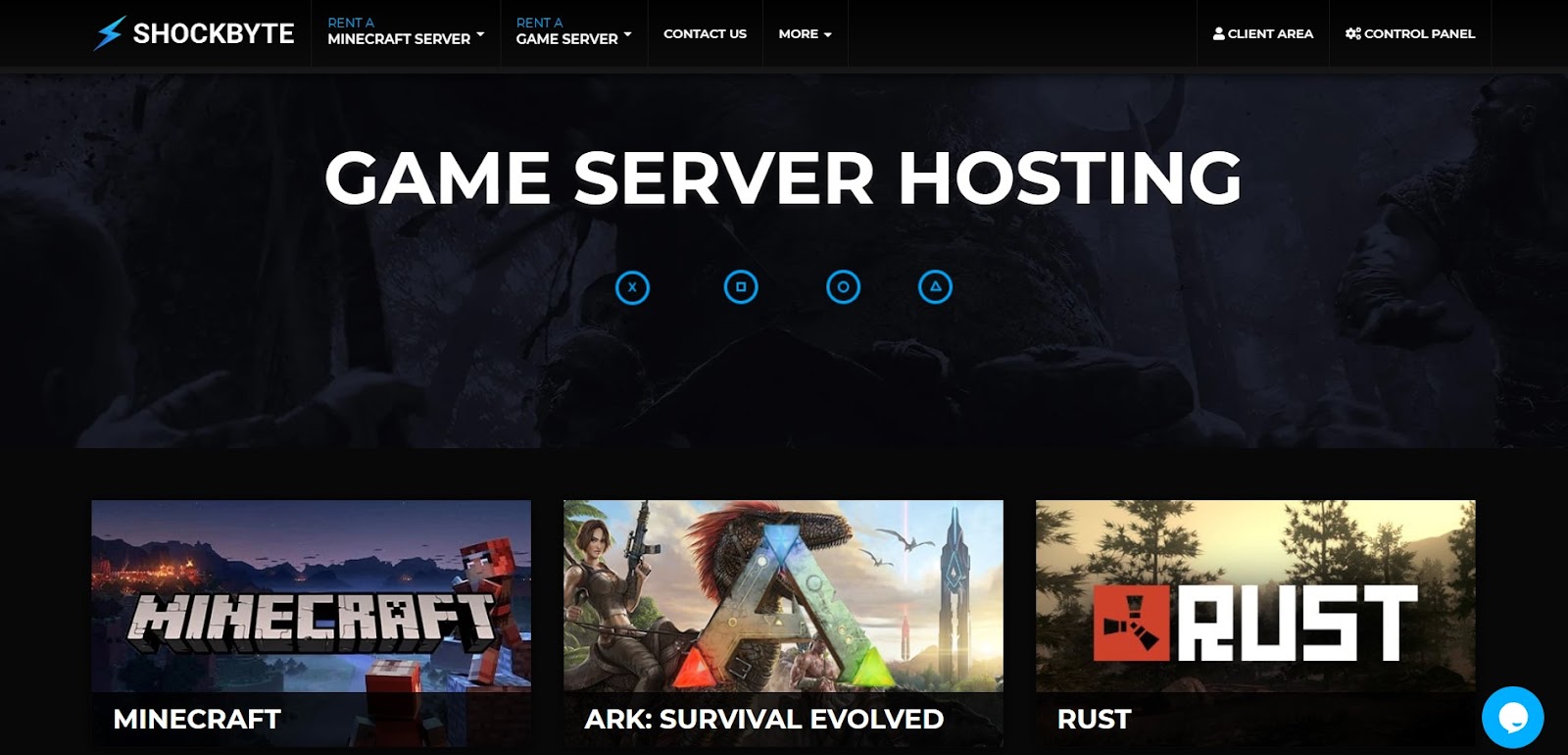 When it comes to game compatibility,
ShockByte's selection beats out most of the competition
, featuring over 30 titles.
Aside from all the usual hosted games, other popular options include CS: GO, Conan Exiles, and V Rising. Customizable maps on Garry's Mod, CS: GO, and other select games are another bonus.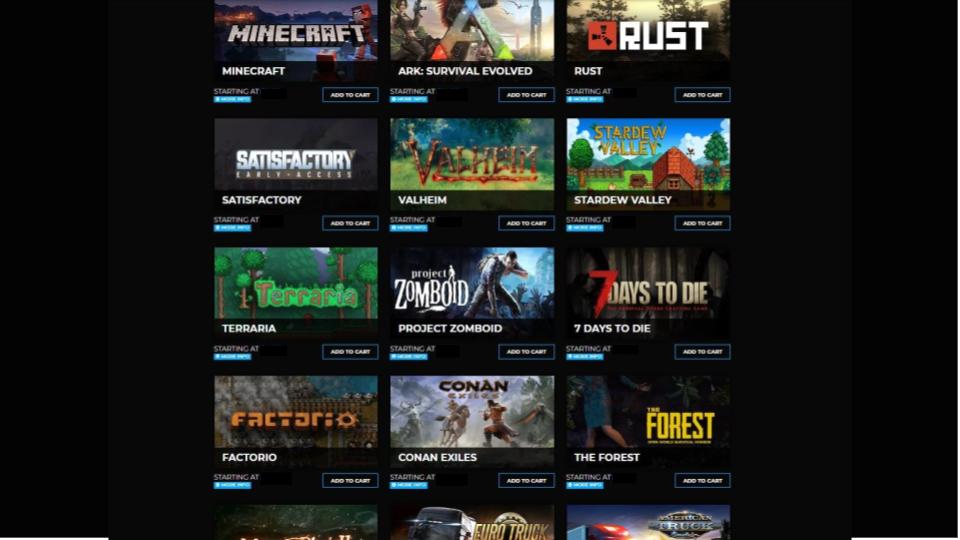 ShockByte is also a leader with regard to the number of server locations on offer.
Besides it being one of the best providers located in Australia, you can also select from territories such as North America, Europe, Singapore, and Australia.
Instant setup and mod support are also supported in most plans
. Other features include a server console with FTP support that integrates seamlessly with the website. You can complete a number of tasks here, including managing your servers and users directly. And
you can adjust your RAM and CPU priority to your needs for each server instance.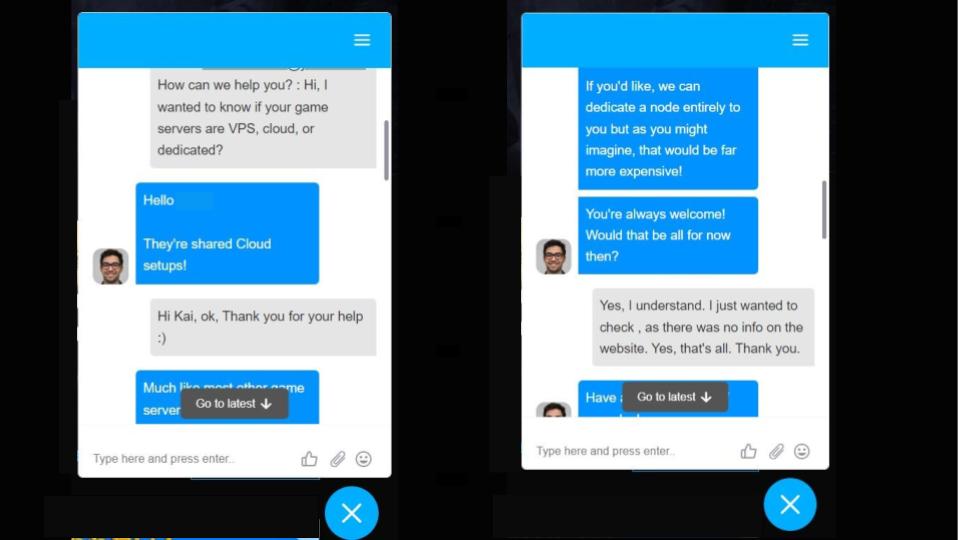 When I contacted ShockByte via live chat,
the support team was very responsive, friendly, and helpful
. While this provider lacks dedicated server plans, the ShockByte team can dedicate a whole node to you should you need it.
Features
Automatic updates & backups. ShockByte handles updates and backups for you, which you can set up and automate via the provided control panel.
100% uptime. Outdoing the industry-standard 99.9%, ShockByte aims for a 100% uptime rate to ensure your game doesn't falter.
Free subdomain. Though a free domain name isn't included in your game server hosting plan, a free subdomain is, and you can create a custom subdomain name with the Subdomain Creator tool.
Enjin & Tebex free trials. Enjoy access to Enjin for free for 45 days or Tebex Plus for 30 days with a Minecraft server. Use your subscription to access unique features and securely monetize your server.
View our full ShockByte review for more details
.
Hosting types
Shared cloud
Support
24/7 – Live chat, social media, contact form, and ticket
Security
DDoS protection and 2-factor authentication
Starting price

$

2.50

ScalaCube offers a comprehensive range of dedicated game servers for most top titles
, including Valheim, Hytale, Rust, Bedrock, and of course, Minecraft. Notably, it also offers free game server hosting for some of these games. To set up a free server for supported titles
,
navigate to the bottom of the ScalaCube website and look under the "Minecraft Hosting" heading. Free servers include an IP address with port, subdomain, and domain access only – not a dedicated IP. The catch?
In order to maintain your free server, you'll need to remember to renew it every two days.
Otherwise, your entire server and all of its associated data will be deleted. For most paid and free plans,
ScalaCube offers servers in North America, Australia, Asia, the UK, and Europe.
The setup process is super-easy, allowing you to select from various plans after choosing your server location.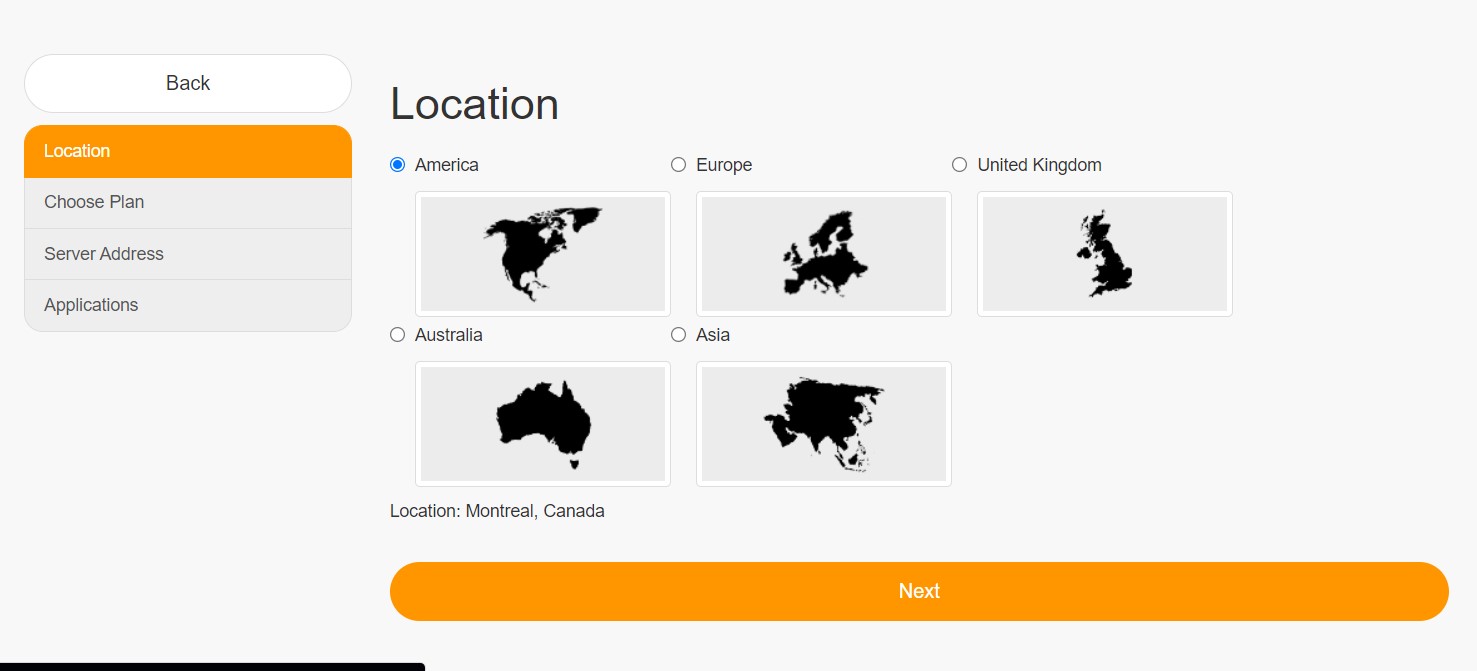 When testing, I was most pleased with the variety of hosting plans on offer.
Player slots range from around 10 to 300,
depending on the selected game. The more slots you select, the less you pay per player. For example, if you buy a Valheim plan for 60 player slots or more, you can save up to 50% for additional slots compared to plans with fewer player slots. Overall, I think that ScalaCube is
one of the best gaming server hosting providers for beginner gamers who aren't tech-savvy.
It's so easy to set up and manage a game server with ScalaCube's control panel.
Features
Instant server setup. ScalaCube makes hosting easy for you via its in-house control panel, where you can customize important features and settings directly.
SSD storage. Expect faster start-up, loading, and runtime speeds thanks to SSD storage on most of ScalaCube's plans.
99% uptime. The host aims to keep your game up and running smoothly, guaranteeing a 99% uptime rate across most titles, and 99.9% for Minecraft. If downtime for a period of 24 hours or more does occur, you are due compensation at double your subscription rate for the period in the form of extended services.
Official mods and support. Expect official mods from ARK, including Steam and Epic Games support. Plus, you'll get mod and plugin support for various other game titles.
Read our detailed ScalaCube review to find out more
.
Hosting types
VPS and dedicated
Support
24/7 – live chat and ticket
Security
DDoS protection with firewall
Starting price

$

2.50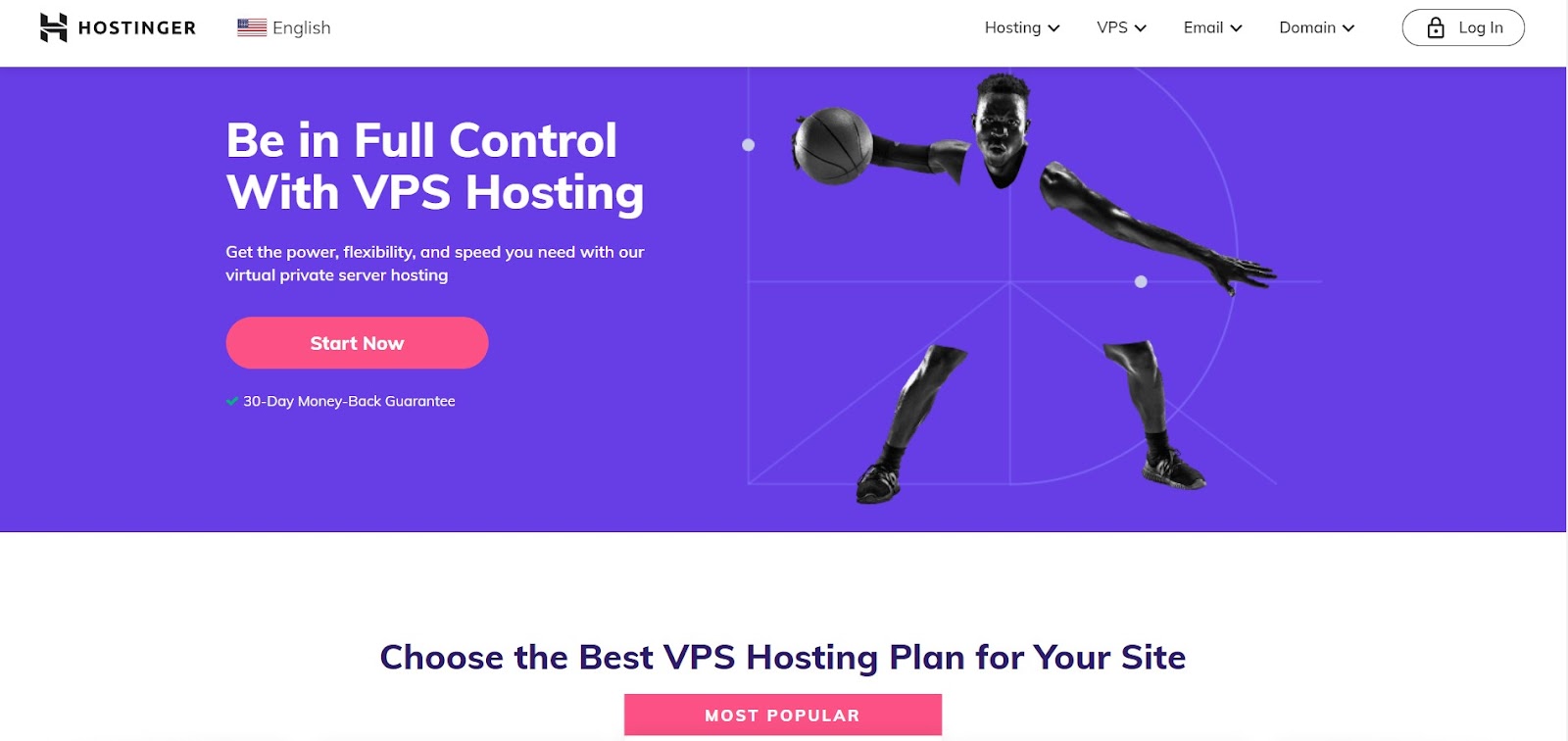 Hostinger offers a variety of powerful VPS hosting plans for all budgets
– which should, theoretically, be able to run any game. For me, though, its best feature is the
in-house Hostinger Game Panel control panel – through which you can add and customize your servers.
Here, you can choose from various popular titles, including CS: GO, Team Fortress 2, Rust, Rust Oxide, and of course, Minecraft, with a range of single-click installers for add-ons. Thanks to the helpful tutorials and guides on the Hostinger website,
you should find it easy to figure out the game server setup process.
It's also cool that you can add a lot more titles than some other hosts allow – especially those only offering game-specific hosting plans.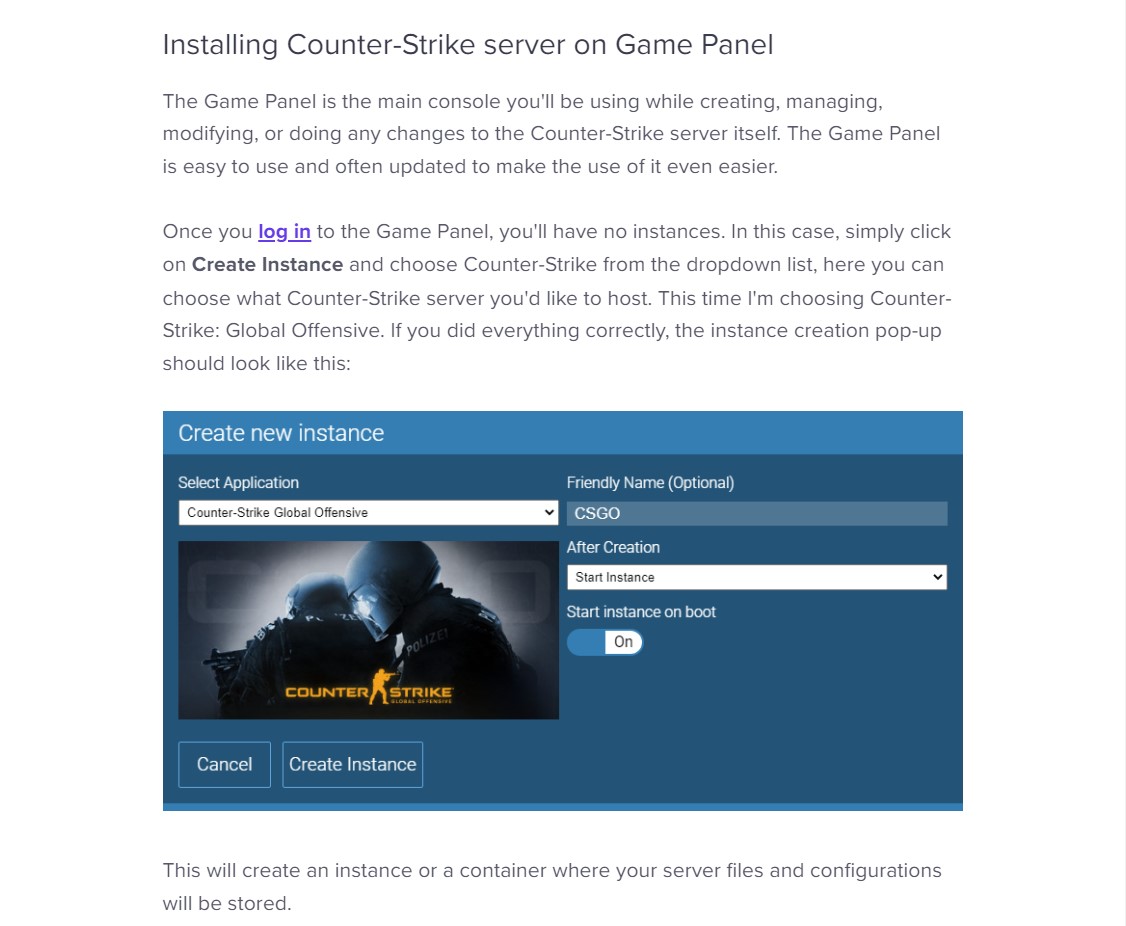 Hostinger's VPS plans generally cost less than competitors' dedicated and game-specific server plans.
While they won't be able to compete with dedicated servers, we found that they can deliver decent performance for the price. Not sure how many players each VPS plan can support? To calculate player slots, the rough equation is around ten players per 1 GB of RAM on your plan. While Hostinger doesn't have servers located in Australia, it does host in South America, unlike many other hosts on this list. Choose from
VPS servers in the UK, the US, the Netherlands, Lithuania, Singapore, and Brazil
! Just bear in mind that this provider doesn't offer dedicated server plans at present.
A free domain name is included with some hosting plans from Hostinger
Features
Fully-customizable servers. Install your OS of choice, various plugins, web apps, game servers, and more. Your VPS plan gives you full root access – but you'll need to know what you're doing to take advantage of this.
30-day money-back guarantee. With Hostinger, you can get a full refund up to 30 days after signing up.
IPV4 & IPV6 support. All Hostinger VPS plans support both protocols, making them compatible with various games and devices.
WordPress integration. With Hostinger VPS plans, it's easy to create and customize your own game or gaming website for free. Plus, install various WordPress plugins from Twitch, Steam, Discord, and the like.
Read our expert Hostinger VPS review to discover more
.
Hosting types
VPS
Support
24/7 – live chat and email
Security
DDoS protection, firewall, anti-malware software, BitNinja, and automated backups
Starting price

$

5.99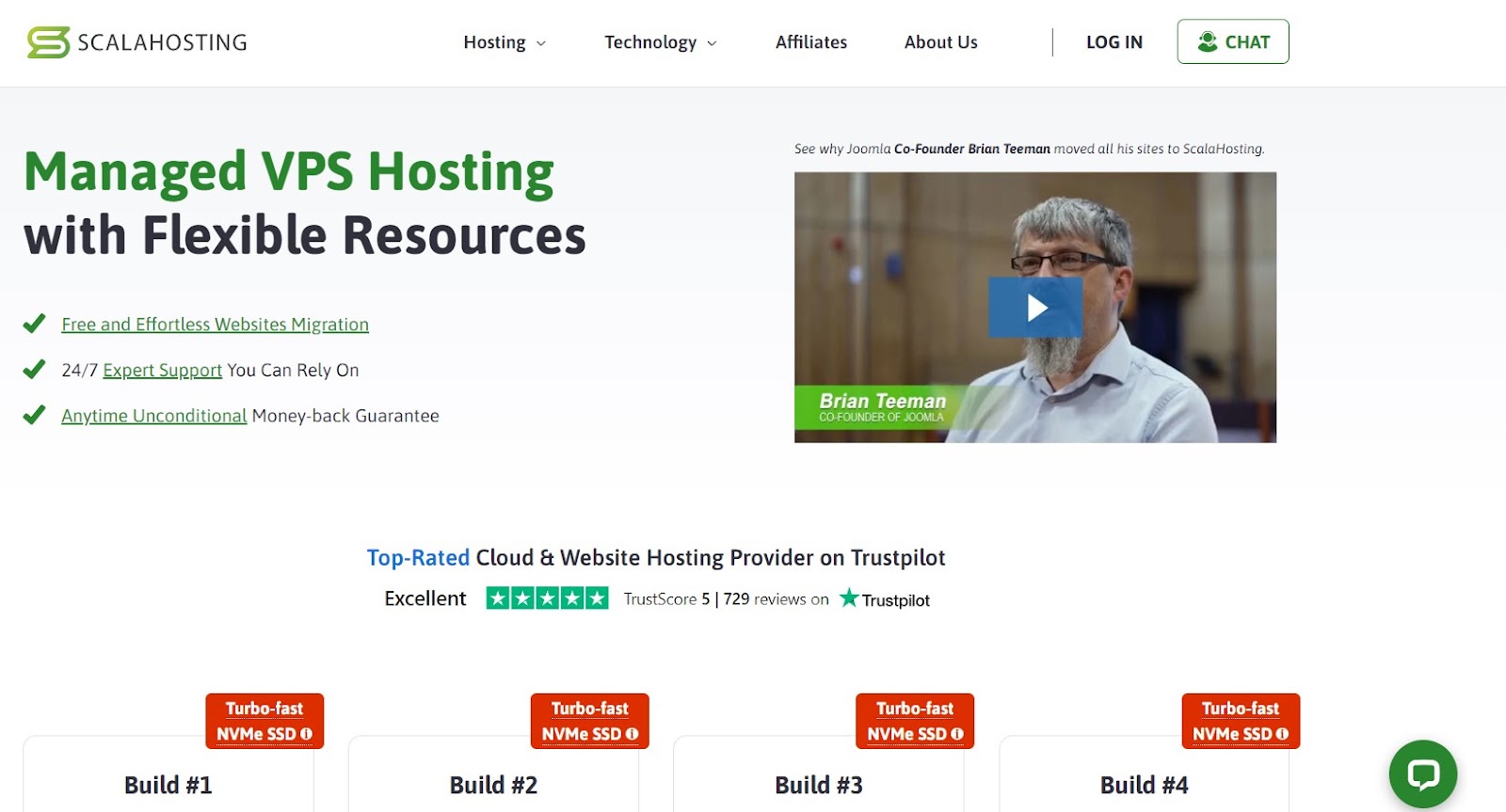 This provider offers some of the most cost-effective VPS plans for hosting demanding websites and software, but
when it comes to game servers, do note that Scala Hosting currently only specializes in Minecraft hosting.
Scala Hosting's Minecraft-specific VPS plans start at 4 GB RAM
and run up to 32 GB RAM. Since
all Scala Hosting Minecraft plans are managed
,
you can get assistance from its support team to set up your server. Aside from managing backups and server maintenance, the team is able to assist you 24/7 with a variety of technical queries.
A free domain name is included with some hosting plans from ScalaHosting
Features
Low-capacity servers: Scala Hosting makes sure its machines are kept under 70% capacity. This should reduce the possibility of another busy Minecraft VPS on the same physical server slowing things down.
NVMe SSD storage. Ultra-fast, non-volatile storage will speed up your fellow gamers' data transfers and overall server performance.
SShield security. Scala Hosting plans include SShield cybersecurity protection, which blocks 99.8% of DDoS attacks and keeps you updated on suspicious activity.
Free domain name & dedicated IP address. All Scala Hosting Minecraft plans come with a free domain name and a dedicated IP address. Many game server hosting plans only include a free subdomain name.
Read our full Scala Hosting review for more details
.
Hosting types
Managed VPS
Support
24/7 – live chat and email
Security
Automated backups and 2FA; SShield provides DDoS, malware, and spam protection
Starting price

$

20.00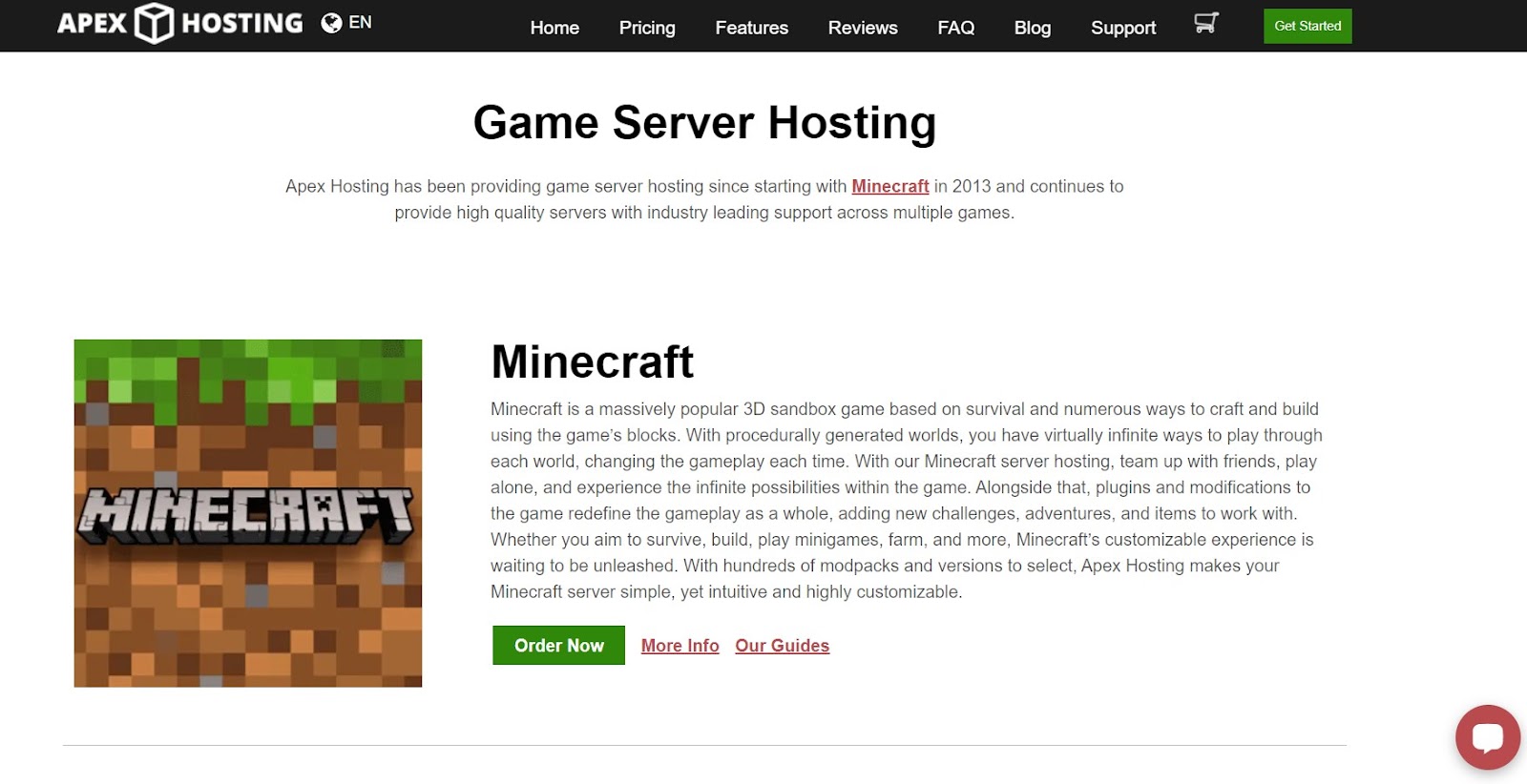 Similar to ScalaCube and Shockbyte, Apex Hosting is a provider dedicated to offering game-specific server plans. Besides favorites like Minecraft, ARK, and Valheim,
Apex Hosting also hosts some unique titles, such as Arma 3, Starbound, and Leap.
Apex Hosting offers game servers in a few less-served countries, such as Israel, Japan, and Turkey
, in addition to many other locations in North America, Europe, and Asia. You can even ping individual servers to isolate which location is best for you, and research the exact hardware used at each server location directly on the Apex Hosting website.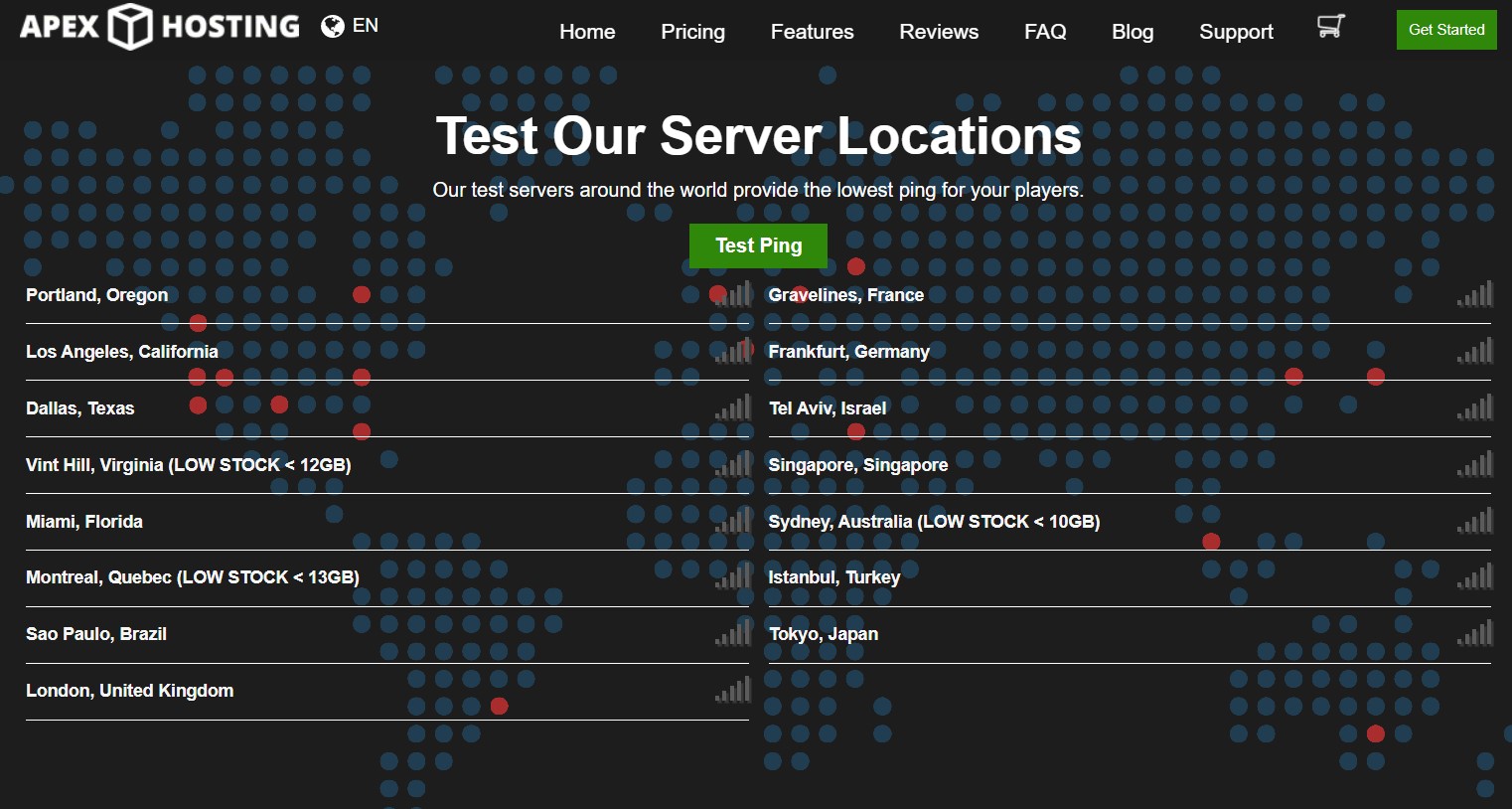 What also sets this provider apart is its
EX Series of dedicated servers, which offer pumped-up specs and performance
. Starting at 16 GB RAM, each comes with a free dedicated IP address – a feature that is unfortunately not included with the regular plans. Also, while you do get a free subdomain name with Apex Hosting's plans, you don't get a free domain name with any of them. You can't register a domain name directly with Apex Hosting, either.
Features
Instant server deployment. As all of Apex Hosting's hosting plans are game-specific, they're deployed in around 5 minutes via the provided control panel.
Minecraft: Education Edition hosting. Learn to code with your classmates and friends. Apex Hosting's Minecraft: Education Edition game server hosting plans make learning easy and affordable.
Paid add-ons. With Apex Hosting, you can add on extra services – such as premium support, permissions setup, plugin installation, dedicated IPs, and modpack creation – as needed.
Custom control panel. The custom Multicraft control panel allows you to set up and edit game servers for Minecraft and all other games it supports quickly and easily.
View our full Apex Hosting review to find out more
.
Hosting types
VPS and dedicated
Support
24/7 – Live chat, ticket, and Discord
Security
DDoS protection (up to 300 Gbps), NoCheatPlus plugin, whitelist, and 2FA
Starting price

$

4.49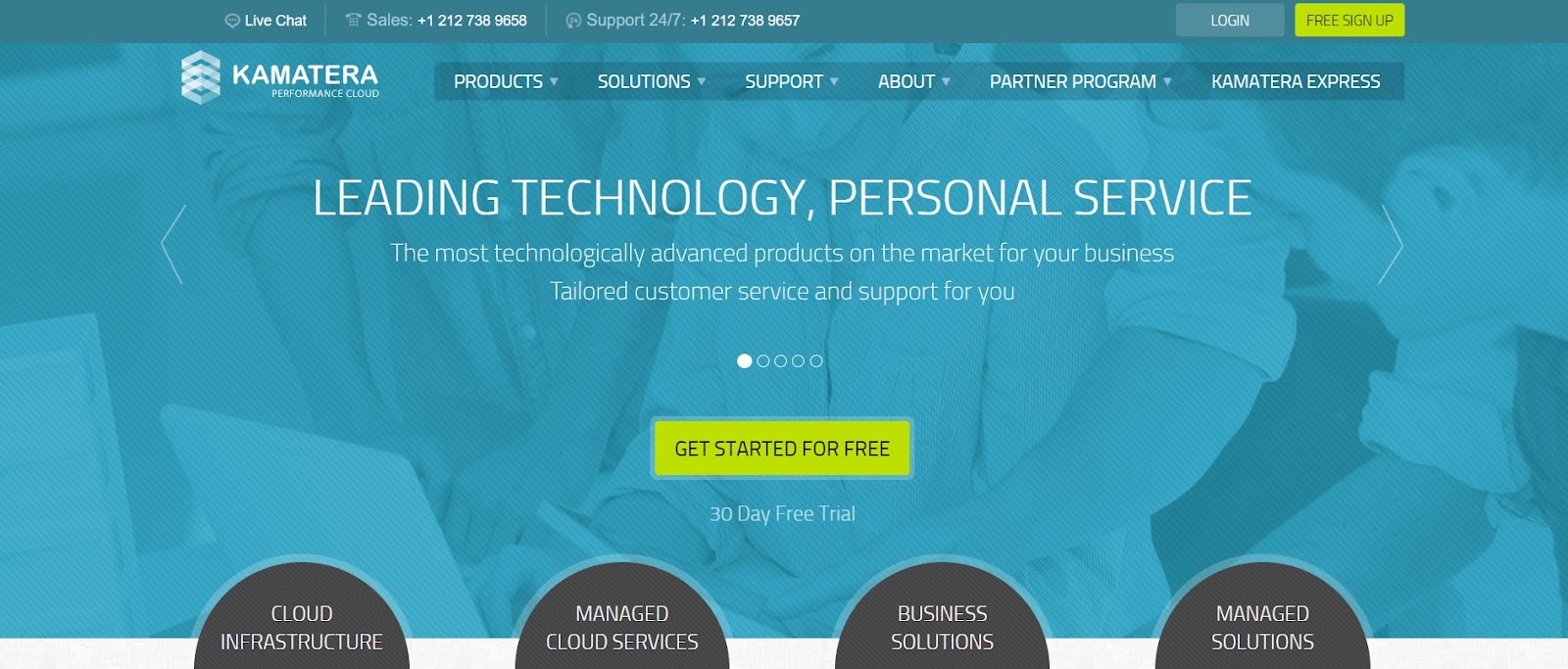 If you're an expert at managing your own game server, then you probably don't need a game-specific plan. Nor should you have to pay for all the extra support and features. Kamatera is one of my top bare-bones hosting picks, offering
low-cost cloud VPS plans you can deploy instantly.
You can customize your plan down to the choice of OS; the amount of RAM, storage, and monthly bandwidth; and the exact number of processor cores and dedicated IP addresses.
Kamatera's hosting plans are contract-free
, allowing you to scale features and specs quickly.
However, Kamatera offers no game panel integration or game-specific support. That said, you can add managed support to all of its plans, including application and security software installation, though this is unlikely to include help with game software. In any case, when I contacted the Kamatera team via live chat, they were helpful and speedy to reply.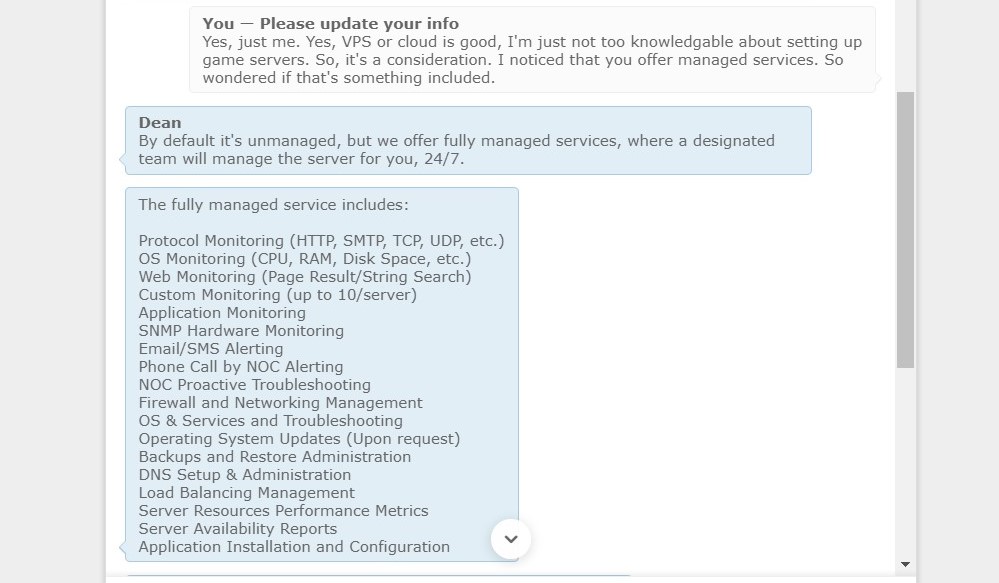 You can even try out Kamatera for free
, thanks to its 30-day free trial. Overall, it offers one of the most customizable hosting services in the industry for a reasonable price, but you'll need expertise with VPS maintenance to get the best value.
Features
Free bandwidth: All server instances come with a generous 5TB of free monthly bandwidth.
Easy-to-set-up preset plans. Thanks to Kamatera's cloud infrastructure, you can set up your plan easily by picking from various preset options, and adjust it whenever you want.
Plesk & cPanel access. Though Kamatera hosting plans don't include a dedicated game panel, they do provide the option of two popular standard hosting control panels.
Global data centers. Kamatera has servers located across the globe, with multiple locations in the US and Europe.
Read our detailed Kamatera review for more details
.
Hosting types
Cloud VPS
Support
24/7 – live chat, email, and phone
Security
Firewall management, DDoS protection, anti-virus, and cloud firewall
Starting price

$

4.00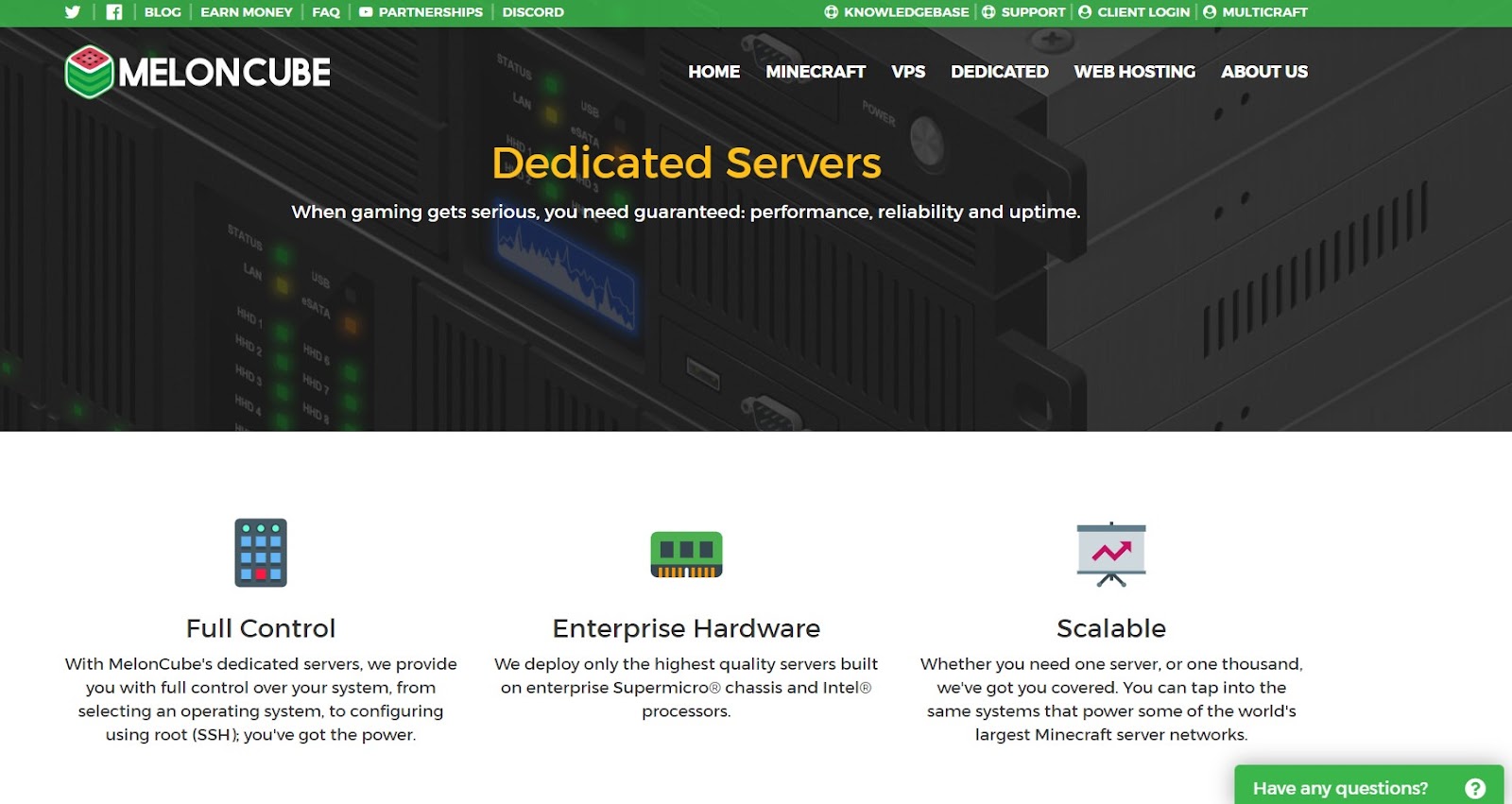 In addition to Minecraft game servers,
MelonCube offers a number of VPS and dedicated plans suitable for almost any online multiplayer game
. Plus, its team has expertise in hosting game servers – which is more than you can say about some standard hosting competitors. As a bonus, DDoS protection, dedicated IP addresses, and various other game-friendly features also come standard with all of its plans. Another bonus is the
affordability and range of its Minecraft and VPS plans
. From basic 1 GB RAM plans up to powerful 48 GB RAM options, you'll find enough choices to suit your particular needs.
Features
Choice of Pterodactyl & Multicraft game consoles. Host Minecraft directly on Multicraft – or other games via the open-source Pterodactyl console.
Free dedicated IP address. Each VPS or dedicated server includes a free dedicated IP address. You can also add additional IP addresses for a fee.
100% uptime. If MelonCube's guarantee of 100% uptime is not met, you could be entitled to compensation of up to 50% of the cost of your monthly plan should the servers go down through no fault of your own.
No overselling nodes. MelonCube guarantees its customers the best performance by limiting users on each node, ensuring you have full access to all the resources you've paid for.
Read our expert MelonCube review for more details
.
Hosting types
VPS and dedicated
Support
24/7 – ticket
Security
DDoS protection (up to 480 Gbps), pre-firewall, firewall, and malware protection
Starting price

$

3.00
Which Is theBest Game Server Hosting Provider for You?
Some hosting companies may not offer comprehensive support for customers looking to host game servers. Picking an unsuitable host might lead to both time and money being wasted, as the selected plan may not align with your gaming needs. To make matters worse, the host's customer support team may lack the expertise needed to assist you! All of the providers mentioned above are the best I've found for hosting game servers, according to our tests. If you need a little more help choosing the best one for you, here are my top picks.
ShockByte offers one of the largest game title selections
alongside a very wide selection of server locations. As such, it's my top pick.
ScalaCube's plans are easy to set up and easy to use
– in some cases, for free! I recommend it for beginners to game server hosting. Cost is also a consideration when hosting game servers.
Luckily,
Hostinger's affordable VPS plans offer great value for money
. You can save a little on powerful hosting, and get access to its handy in-house Game Panel.
Here's a quick recap of each of the best gaming server hosting providers – and why I felt that each made the cut!
Standout feature
SSD storage?
More games than Minecraft?
Starting price
ShockByte
Tons of titles in a lot of major locations

✔

✔

$

2.50

ScalaCube
Free & paid, good for beginners
 

✔

✔

$

2.50

Hostinger
Affordable-yet-powerful VPS gaming plans
 

✔

✔

$

5.99

Scala Hosting
High-performance, managed Minecraft hosting plans
 

✔

✘

$

20.00

Apex Hosting
Powerful servers in niche locations
 

✔

✔

$

4.49

Kamatera
Low-cost bare-bones cloud VPS plans for pros
 

✔

✔

$

4.00

MelonCube
Minecraft-only VPS and dedicated server plans
 

✔

✘

$

3.00
FAQ
Which type of server is best for hosting games?
The top server types for hosting games are shared, VPS, and dedicated servers. Shared hosting plans are ideal for basic games with a few players and mods, as resources in a node are shared with other accounts. VPS plans are a big step up, able to handle many more players, additional mods, and more demanding titles. Lastly, dedicated hosting consists of an unshared, actual physical server, which is only required for very large game server deployments. Our list of providers above offers the best of all of these.
Can I host a game server for free?
Yes, there are many games and even hosting providers – such as ScalaCube – that allow you to host select games for free. Free setups offer very limited features and customizability.
How much RAM does a game server need?
The ideal amount of RAM is around 100 MB per player for basic games, not including additional plugins and mods. If you're hosting a lot of players, more demanding games, or want to add more mods and plugins, you'll need more RAM and more processing power. All of our top picks allow you to choose the resources you want to pay for, to some extent.
How much does hosting a game server cost?
The cost of hosting a game server varies greatly, from a few to over a hundred dollars per month. For example, ScalaCube offers both small free servers and enormous 600-player deployments. Ultimately, the price will depend on the type of server – shared, VPS, or dedicated – and the amount of resources you want.