make the task easier by focusing on the basics: visual appeal, ease of use (for you and your visitors), and functionality.
That's what I focused on when I tested the best WordPress themes and site builder templates from popular platforms. After weeks of searching,
I selected three e-commerce themes (for WordPress users), and seven templates from our favorite website builders.
Take a look to see if one of my top picks is right for you!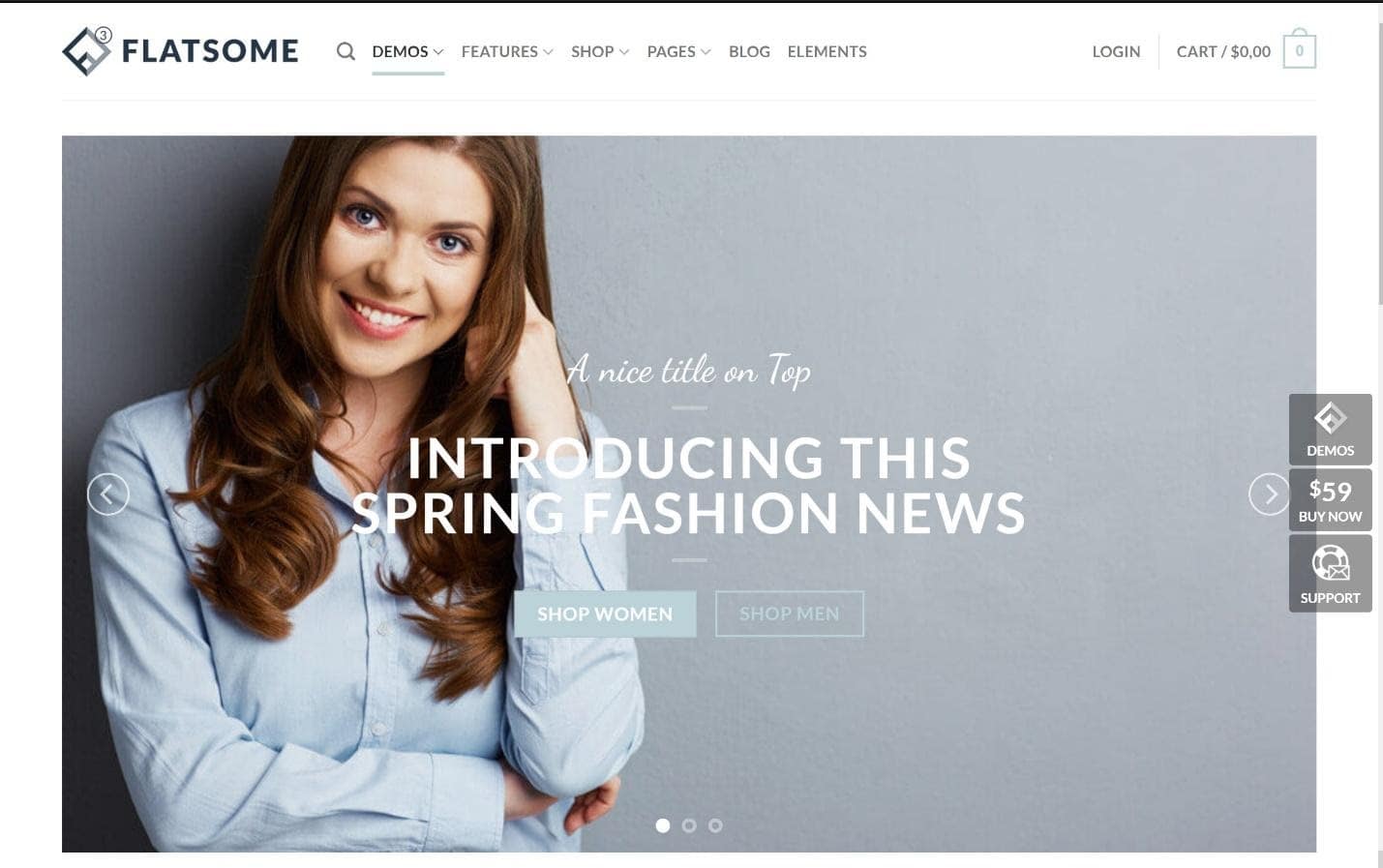 You can use
Flatsome
from
ThemeForest
to create an online store for any niche – fashion, sporting goods, home décor, gourmet food, or music/video.
It's fully responsive and optimized for speed on desktop and mobile.
WooCommerce features let you add a live search dropdown so shoppers can find exactly what they're looking for. You can also
add product quick views, zoom, videos, and sale bubbles – even a mini cart in the top menu bar.
 The proprietary UX Builder lets you view your changes in real-time. Then there's Flatsome Studio (it comes with the theme). It's
a library of hundreds of pre-designed page layouts and sections (price tables, testimonials, banners, calls-to-action)
 that you can import with a click. If
Flatsome
 has a flaw, it's that it may have too many options for beginners. But the developers offer six months of customer support, and you can add another six months for a fee.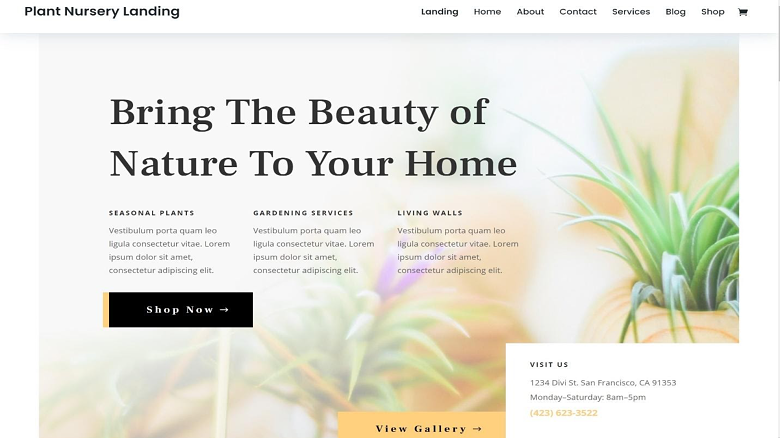 Elegant Themes' Divi
is both a theme and drag-and-drop site builder with a library of layout packs (pre-built demos) for different types of websites. The Divi
Plant Nursery
 pack is my top pick for
e-commerce websites that sell both products and services.
Like every Divi layout pack,
Plant Nursery
 has all the essential features, starting with
a landing page that will capture and convert your website visitors
. The other pages follow the same line with informative content, gorgeous images, strong CTAs, and customer testimonials: all designed to
optimize your sales funnel
.
Divi comes with a bunch of custom WooCommerce modules
 that allow you to build unique product layouts and personalize any WooCommerce element on your website.
You can sell an unlimited number of products and services
 and integrate multiple payment processors without incurring additional costs.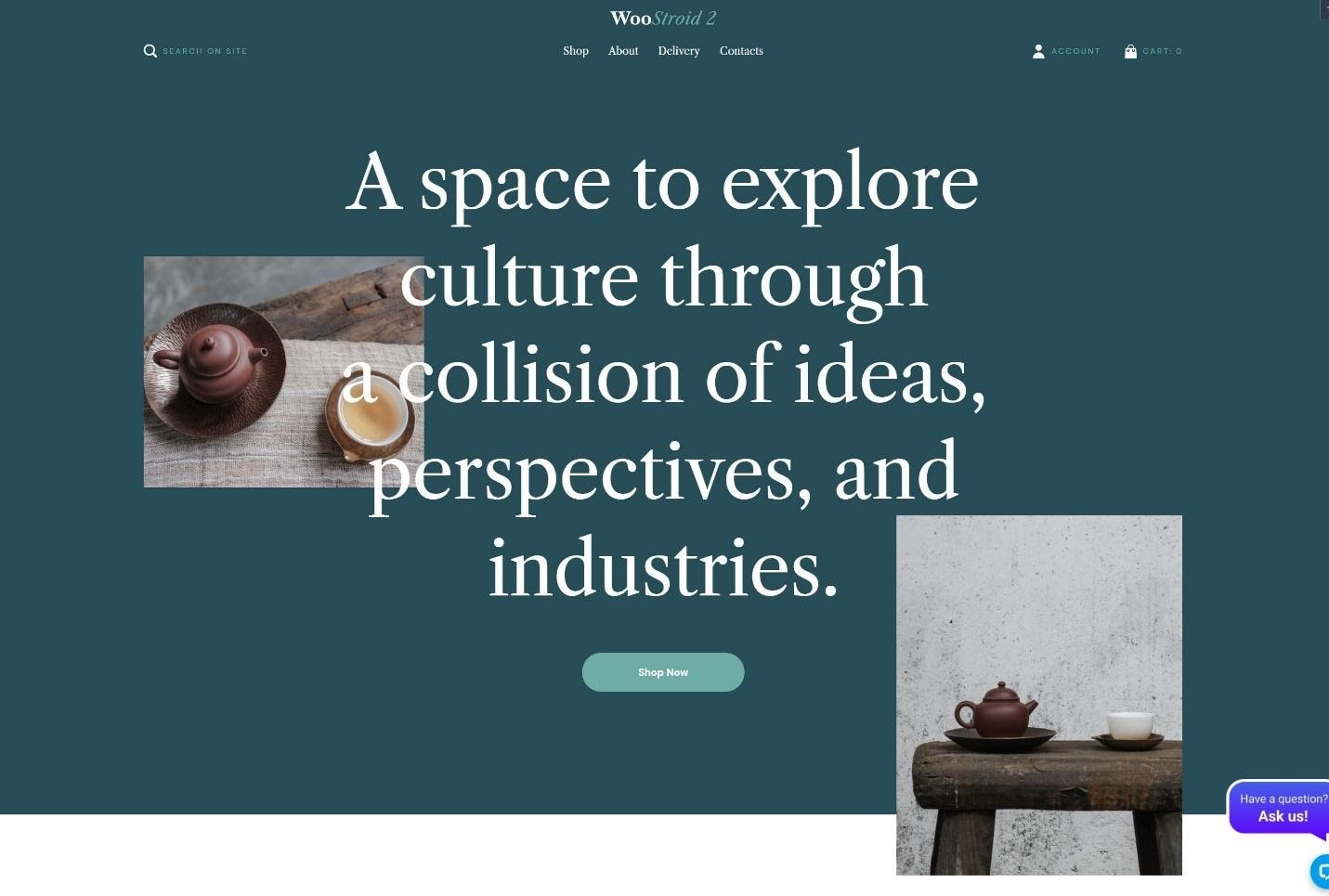 Woostroid2
is a popular multipurpose theme from
Template Monster
, suitable for different types of online stores, from fashion to food and everything in between. It comes with
60+ "skins" you can choose from to create the look and feel of your site
. One of my favorites is the Art & Gallery skin. It takes a novel approach to a website for an online store by
focusing first on your brand's message with a bold, oversized text header.
 The stunning images and sliders you want are there, but they come later as visitors scroll down your page.
Woostroid2
is powered by
Elementor's drag-and-drop builder
. It has all the
 cool WooCommerce features you need to manage your business and create a smooth shopping experience.
 It also comes with 80+ handy widgets
you can use to enhance your website's pages and functionality further.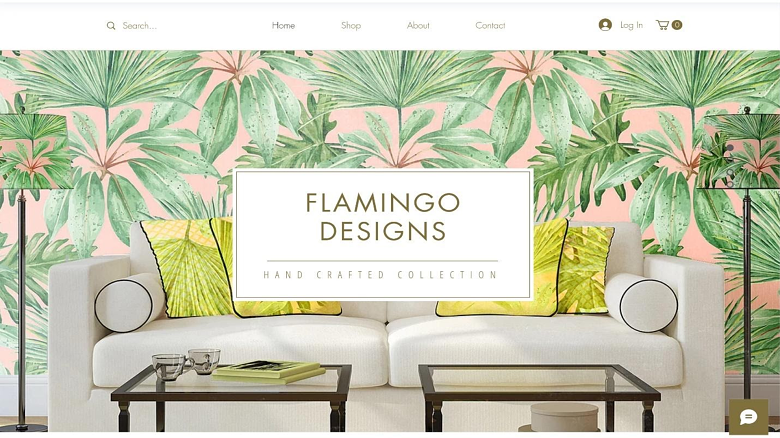 Home Goods Store
from
Wix 
is a bright and lively template that's
full-featured
 and
easy to navigate.
 That makes it a great pick if you're selling home decor, artwork, fashion, children's clothing, toys – and just about any other product you can think of. This template
packs a lot into a single page. The top navigation bar includes a
search option, links to all your website sections, a shopping cart quick view, and a customer account login.
Wix Stores lets you add hover effects to make the browsing experience more interactive and parallax scrolling to create a sense of depth. Other features let visitors bring up either
 a quick view or detailed product description, zoom in for close-up detail, or scroll a product slideshow.
Wix Chat is built-in, which makes it easy for customers to ask questions about an item,
 get a timely response, and as a result, be more inclined to purchase.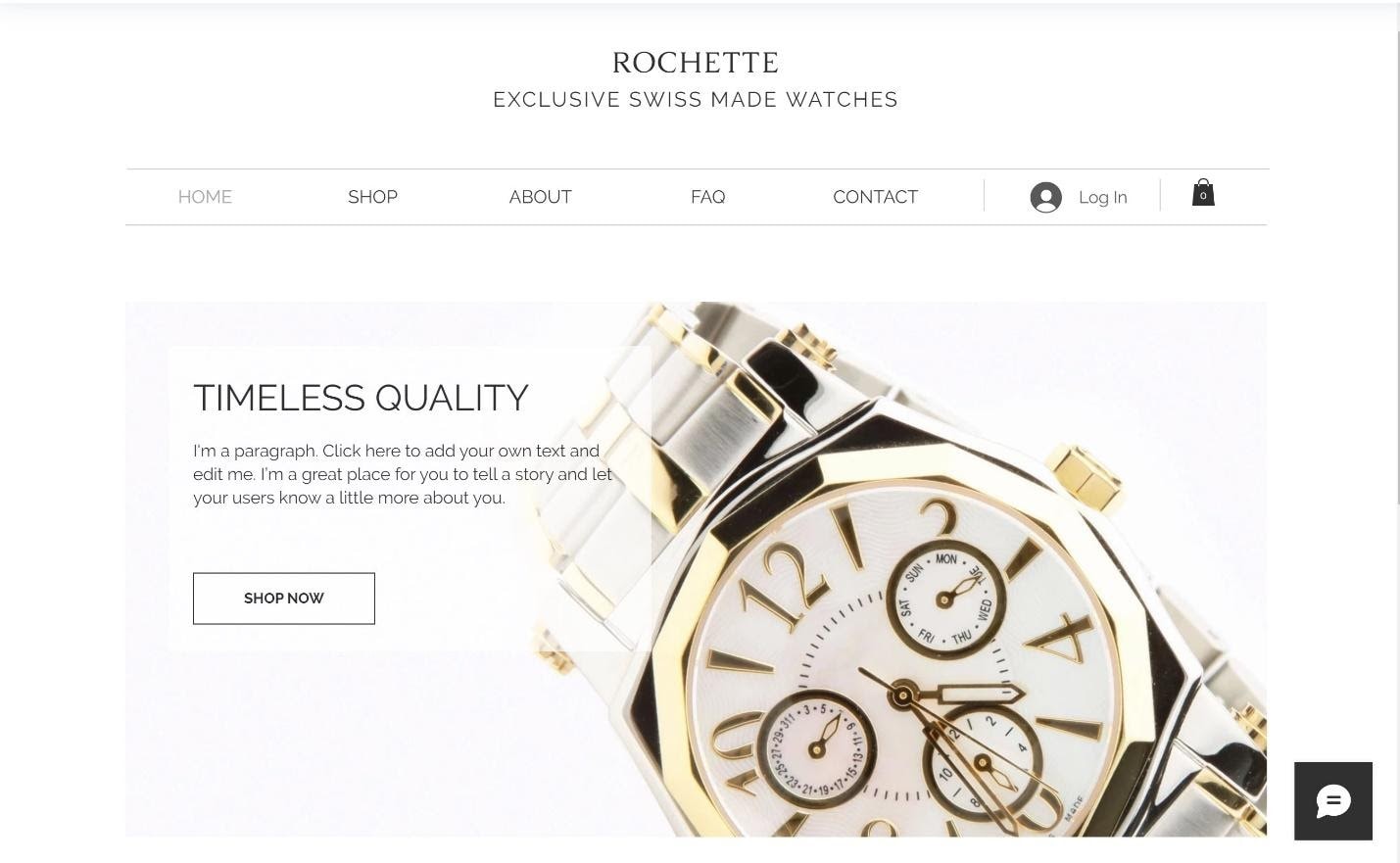 Watch Store
from
Wix 
shakes up a simple, classic design with a bold product slideshow. Images cut diagonally across the homepage,
drawing visitors' eyes to what's important – a text snippet about your brand and a well-positioned
Shop Now
 button
that begs to be clicked. The product images and text float against an ample amount of whitespace on the Home and Shop pages, bringing every item into sharp focus. Meanwhile,
Wix Stores give you the tools to scatter colorful
Staff Pick
,
On-Sale
, and
Best Seller
badges throughout the Shop page
 to entice shoppers to act.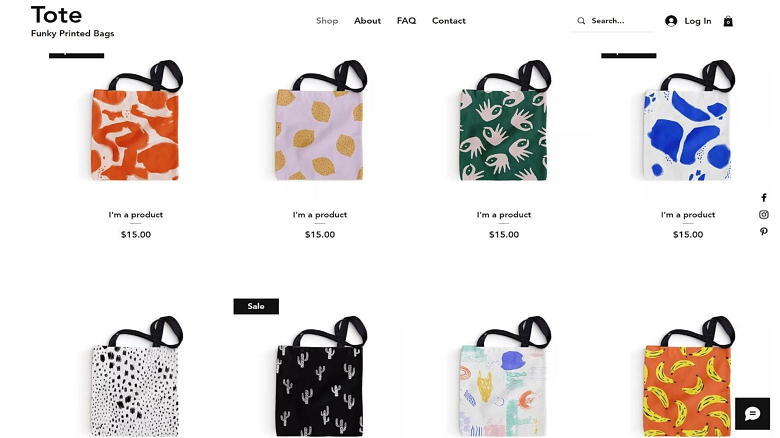 It's impossible not to love
Tote
, a quirky e-commerce template from
Wix 
that's simple and super functional. That's because your homepage is also your Shop page.
When a potential buyer hits your site, there's no need to navigate or scroll.
A neat feature lets
shoppers add items to their cart without bringing up a quick or full view.
 They can also hover over a product, zoom in, click, and view a detailed description that includes multiple views and shipping/returns/refunds policies. Other
Wix Stores features help you manage your inventory and streamline purchases and payments.
 Your customers can create an account for faster checkout and choose a payment option: credit card, PayPal, and Apple Pay.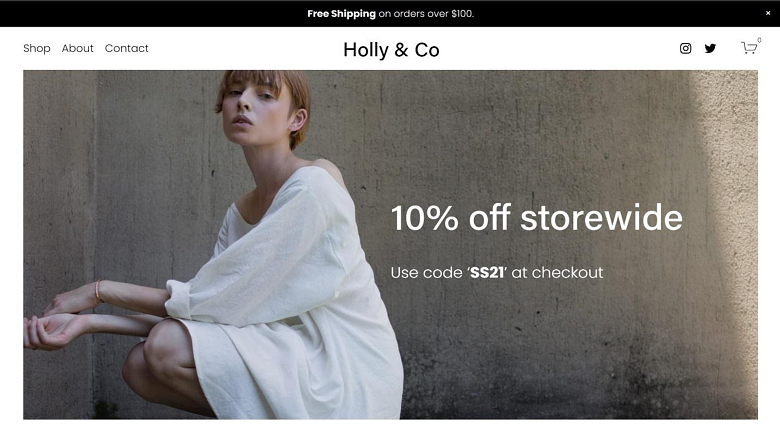 Holly
 is a smart-looking Squarespace e-commerce template for a contemporary fashion site.
It pairs a striking homepage image with a bold text header
 that you can customize as needed. You can use it to announce a sale (as in the demo) or promote other events like your new collection. Squarespace Commerce gives you lots of tools to optimize a visitor's experience. My favorites are
related product suggestions and using limited availability and low inventory labels to drive sales.
You can also let customers create a wishlist and automatically notify them when a sold-out item is back in stock. Before launching your online store, you'll want to set your currency and
integrate Stripe and/or PayPal to accept payments. You can
also use Square for in-person sales on the Squarespace IOS app and enable Afterpay,
 a buy-now-pay-later option. After you choose shipping options and a label printing service, you're good to go.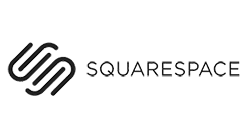 Save up to 30 % on your Squarespace plan today!
Plus get a free domain for one year!
1031 users used this coupon!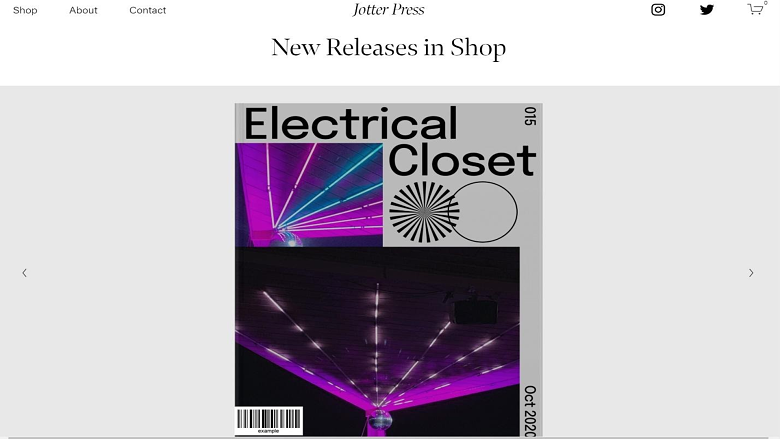 Jotterpress
is packed with
Squarespace Commerce
features that make it
simpler for you to manage your online store, and easier for shoppers to find what they're looking for
. You can use this template to sell books and periodicals (digital or print), but it would also be a good pick for vinyl records, trendy gadgets, or gaming items. A tempting slideshow greets shoppers when they hit your homepage. You can change it up to focus on your newest releases (as in the demo), top-sellers, staff picks, or a featured sale. As visitors browse your site, subtle animations, like a book opening and closing and on-hover effects, keep them engaged. The
Shop page wisely sorts your catalog into different categories
 – staff picks, books, periodicals, accessories, and on-sale – so
shoppers never get lost in your virtual stacks.
 The side navigation links make it easy to narrow a product search, a great feature if your store has a big inventory.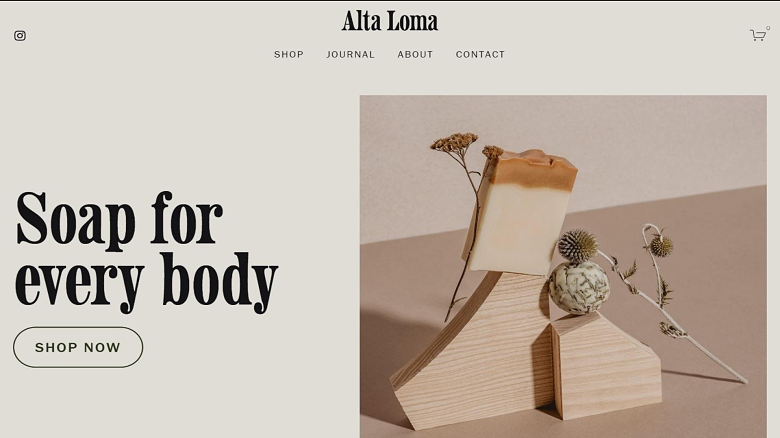 On a different note,
 Altaloma's
warm, earth-toned colors make it
a good fit for an online store offering natural or organic health, wellness, or beauty products.
It's a
Squarespace 
template that makes the most of bold headers, on-point text sections, eye-catching images, and CTAs. The homepage hits all the right notes with dedicated sections that cover the most important content: your products, ingredients, and small batch/handcrafted process. The About page is my favorite section because it
puts a face to your brand, making the connection to your customers that much more personal.
The Journal page is yet another effective tool for building rapport.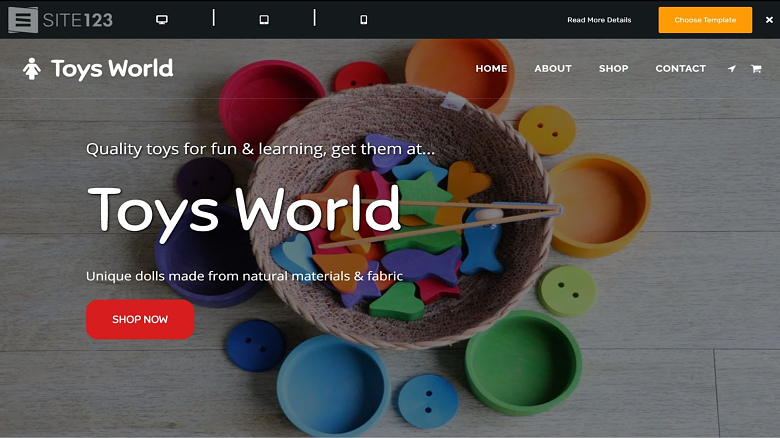 If you're looking for a website template for a toy or other child-focused store, you can't go wrong with
Toys World
, a warm, friendly design from
SITE123
. While this design focuses on fun and imaginative play, it never forgets what's essential: functionality and usability. It's one of the few templates that
includes a brief description right below a product's image, so shoppers don't even have to click for a quick view.
Toys World
 has SITE123's
 built-in related product feature,
 encouraging shoppers to keep browsing and perhaps make additional purchases.  Shoppers can also zoom in to explore an item in detail or click and bring up a large image for a better look. SITE123 doesn't offer as many e-commerce add-ons as some other builders (its app store is smaller). However, its online store builder includes
essential tools for managing inventory, tracking and fulfilling orders, and setting up secure payment options.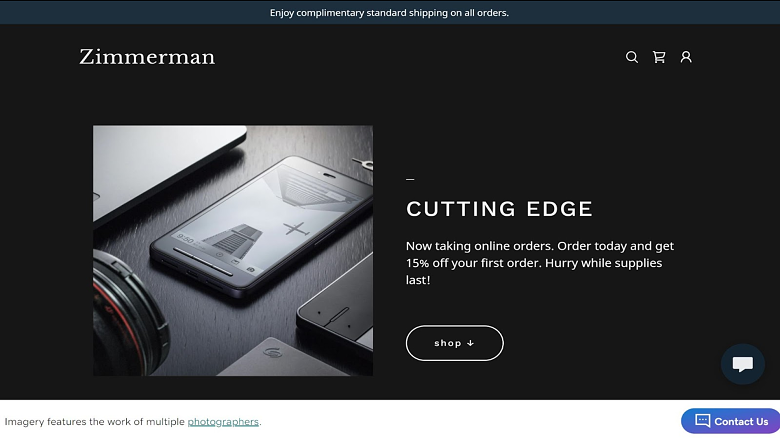 The GoDaddy
Simple Store (Dark)
 is a sleek, one-page template with the essential features you need to keep buyers on your page –
a straightforward design, easy-to-navigate product pages, and a speedy shopping experience.
Your customers will appreciate
user-friendly features like a search bar and the option to filter products
by popularity (the default), newness, product name (A-Z or Z-A), and price (low to high or high to low). With
GoDaddy
Stores, you can
connect your store to third-party marketplaces and social media platforms, sell directly off these channels
, and never worry about inventory management. All your sales channels sync automatically. While GoDaddy Payments is only available in the US, you can add a PayPal button to your website and integrate other payment processors, including Stripe and Square.
GoDaddy charges a monthly fee for your e-commerce website, but individual sales are commission-free.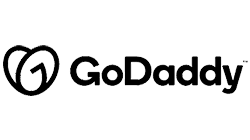 Save up to 30 % on ANY GoDaddy Website Builder plan!
Limited-time offer - Don't miss it!
277 users used this coupon!
Should You Choose a WordPress Theme or a Website Builder Template?
Some WordPress themes offer such a dizzying number of demos and page layouts, it's hard to know where to begin. Then there's the learning curve. Front-end WordPress builders have made it a lot less steep, but it's still there.
That's what gives website builders a big advantage.
 It's all about convenience and ease of use. With a website builder, you're almost certain to find a template that has the right design and e-commerce features for your project. And
before you have to pay, you'll get to experiment with your pick, upload your own photos and text, and preview your site.
If you're not dead set on using a WordPress theme, you may want to pick one of the site builder templates I've included above. You know, to keep things simpler.
Find an E-Commerce Template That's Right for You
Your website is your first and best opportunity to connect with potential buyers, build your brand identity, and create a thriving online store. As you weigh up your options, it pays to
zero in on what the different platforms offer and consider your goals for your online store
. Then, pick your template. Find one that matches your vision for the business. Once you've made your decision, be sure to
test-drive your pick before you commit.
Choosing the right template can empower you to craft an e-commerce site that strengthens your brand, attracts new customers, and converts casual browsers into dedicated fans. While it may seem daunting, creating an e-commerce website has never been easier.
FAQ
Which website builder template is best for an online store?
There's really no single best website template for an online store. The ideal template is going to be the one that's right for you: the products you sell, the nature of your brand, and the functionality you need. But there are workhorse e-commerce templates that are super versatile, including the ones I picked for this review. Wix Watch Store is one example. It's a true chameleon with a minimal design that makes it a good fit for virtually any online store.
What is the best WordPress theme for e-commerce?
The best WordPress e-commerce themes tend to be multipurpose. That's the case with Flatsome, for example. It offers lots of demos, which can feel overwhelming, but if you're willing to spend time viewing all the options and features, you're likely to find what you need. Still, my personal favorite is Divi by Elegant Themes. Divi is both a theme and a drag-and-drop builder. It's easier to use than some other front-end WordPress builders, and its customer support is outstanding. When you become a member, you can access everything Divi offers, including a library of 200+ layout packs, many pre-purposed for online stores.
How do I get free e-commerce templates?
Wix, SITE123, and GoDaddy all have free e-commerce website templates and free plans. You can select a template, customize it, and design a website for your business. But a free plan will only take you so far. Here's the catch. The website templates are free, but to actually sell products and accept and process payments, you'll have to upgrade to an e-commerce plan. Even so, setting up your online store doesn't have to break the bank.  Website builders periodically offer discounts that can make an online store more affordable. Check out our coupon page (updated daily) for more info.
How do I create an e-commerce website?
Website builders like Wix make creating an e-commerce platform easy and economical. Plans have robust e-commerce features like inventory management, order fulfillment and shipping tools, secure payments, and built-in SEO and marketing. Your SSL certificate and hosting are included. There are also dedicated e-commerce platforms like Shopify, which you can use to launch a full-featured e-commerce website.  None offer a free plan, but you'll get a free trial period to test the platform. Whichever you choose, be sure to take advantage of the free plan or risk-free trial period that these platforms offer. You might also want to take a look at our roundup of the best website builders for online stores in 2023.