Read on to learn how you can hire a talented designer for as low as $5.
First, jump-start your inspiration with a few of my favorite art logos from around the web.
9 Best Art Logos
Get a Stunning Art Logo for a Cheap Price
You might think hiring a designer to create a logo masterpiece will come with an eye-watering price tag, but on Fiverr, expert designers charge from $5 for their services. The freelance marketplace works by connecting budget-conscious buyers with tens of thousands of professional freelancers worldwide. When we needed a new logo for Website Planet, my colleague carried out an extensive search and tested a bunch of popular design services, including Fiverr. The results were pretty astonishing. Read the full story in his
detailed comparison of logo design services
.
How to Find a Designer on Fiverr
Interested in finding a freelance designer? I'll show you how easy it is.
Go to the Fiverr homepage
 and search for a relevant phrase (e.g., art logo, paint logo, etc.).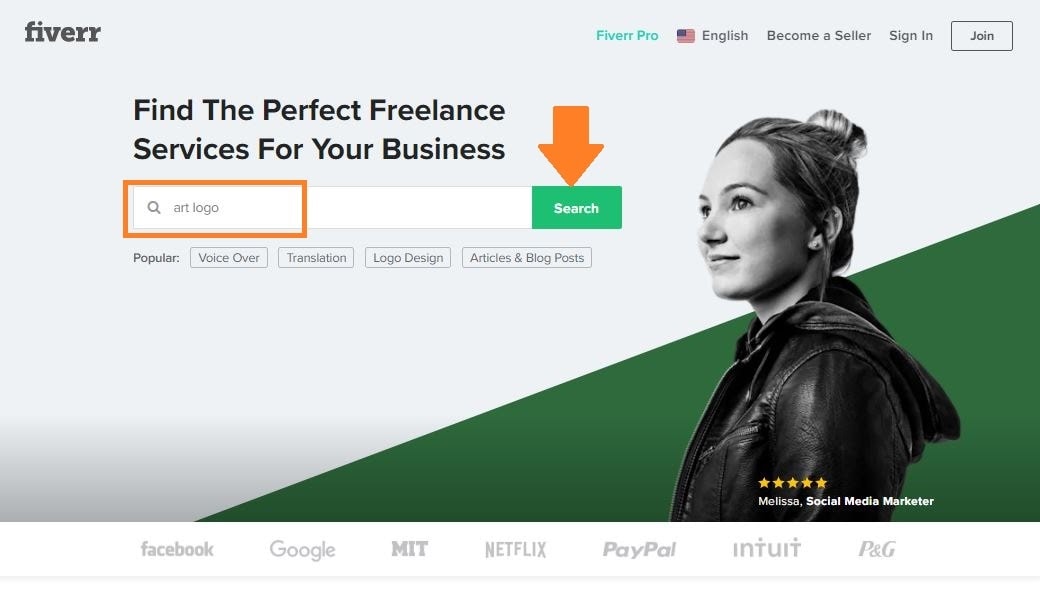 At the top of the page, click to drop-down the filter labeled
Category
 and choose
Logo Design
.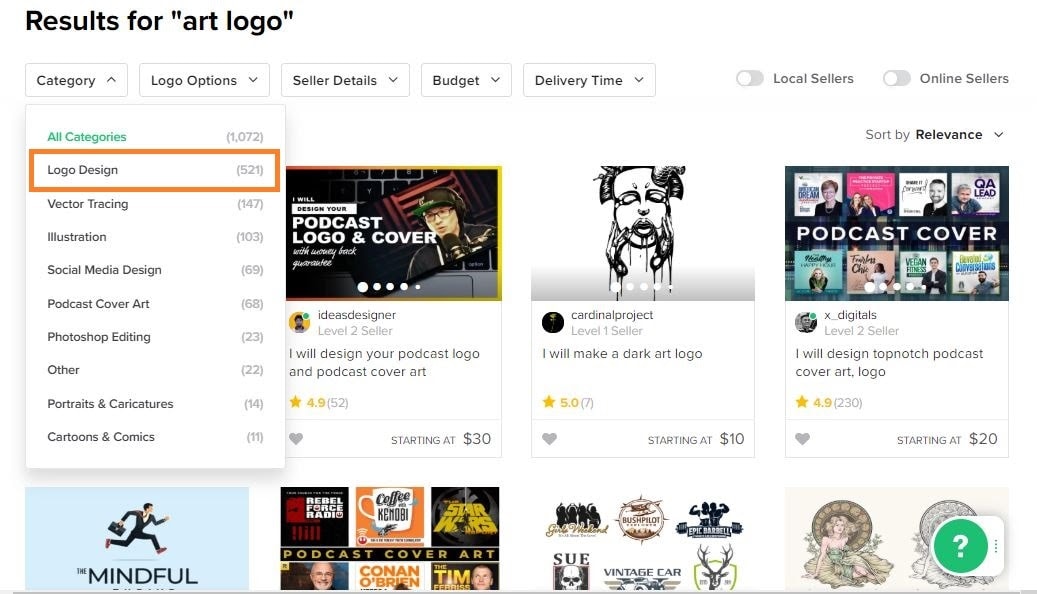 There are thousands of designers on Fiverr, so it's helpful to use Fiverr's advanced search filters to further narrow down your results. These include the style of logo, seller details, and preferred budget and delivery time.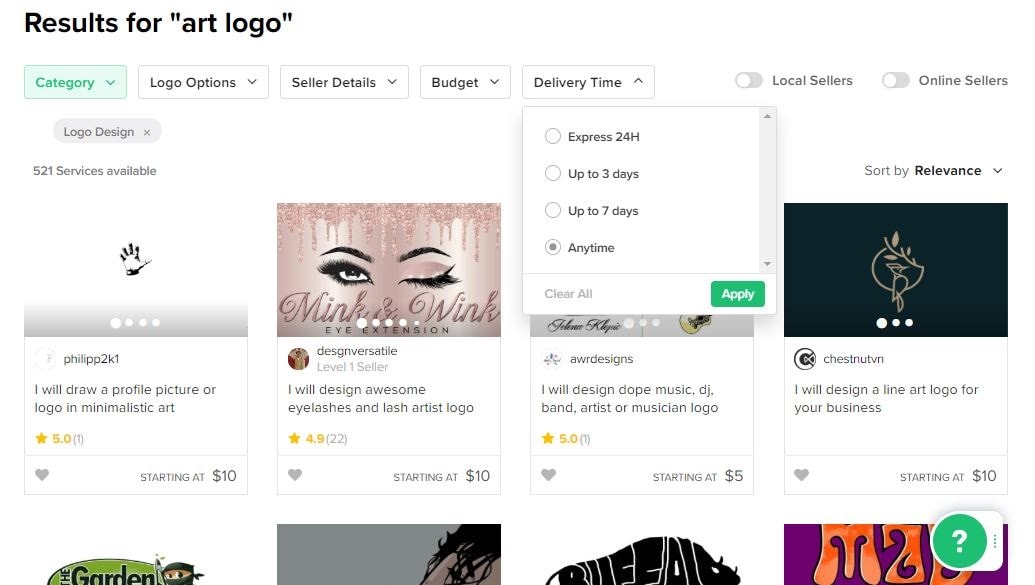 Once you spot a logo design you like in the results, click on it to access the designer's full portfolio. Here is where you'll really get a feel for if they're the right designer for you. You can check other users' reviews, browse their past work, and check the services offered in each package. If you have any questions, you contact the designer directly before committing to any projects. Just hit the
Contact Seller
 button.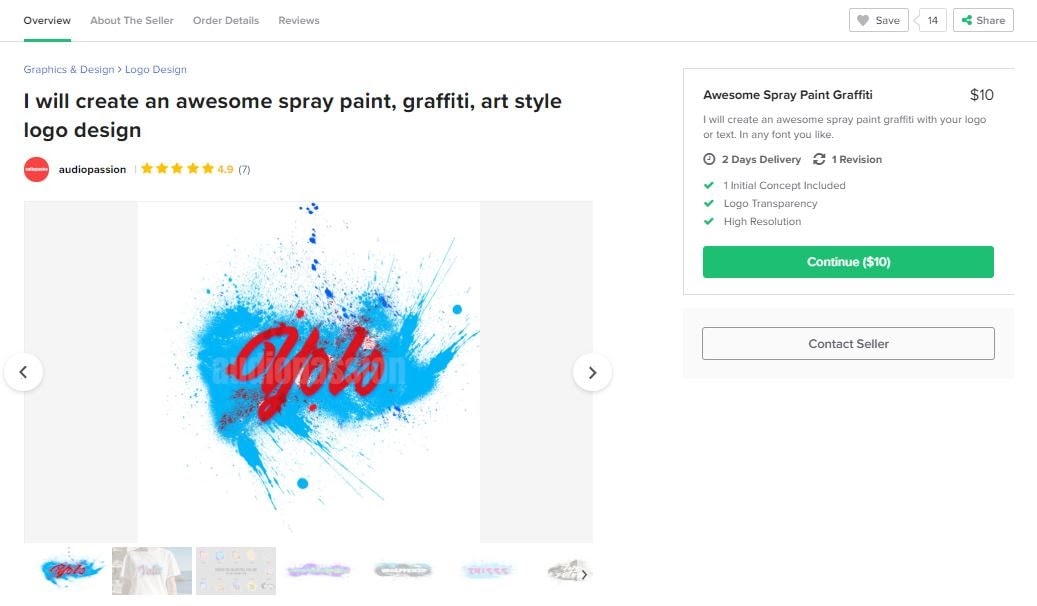 Check out what our experts have to say about
hiring the right designer on Fiverr
.
More Fiverr Features
Express delivery – Most designers on Fiverr turn around designs in a matter of days, but some are able to deliver your logo within 24 hours for an extra cost.
Custom packages – If you've found a designer you like, but the packages they offer aren't quite right, see if they have custom options. This allows the designer to tailor a package of services and a quote to meet your exact needs.
Safe payments – You'll have peace of mind with every purchase because Fiverr holds your upfront payment securely in escrow and doesn't release it to the seller until you're happy with the finished product.
Chat with the seller – With Fiverr's built-in messaging service, you can contact the designer directly about your requirements before committing.
How to Make Your Own Art Logo
If you are an arty type, you might want to give a shot at creating a DIY logo. Your traditional artistic skills, like knowledge of color theory and having an "eye" for design, will come in handy. Don't worry if you lack graphic design software; this is where online logo makers come into play. These free tools assist you in making the logo creation process from scratch as simple as possible.
Wix Logo Maker
I always recommend Wix Logo Maker. It has an exhaustive library of logo designs and great personalization options. Its smart artificial intelligence(AI)  makes it incredibly easy for beginners to create professional-looking logo designs. I'll walk you through the process. You'll have to sign up for a free account first.
Go to the Wix Logo Maker homepage
, click
Start Now
, then fill out the info.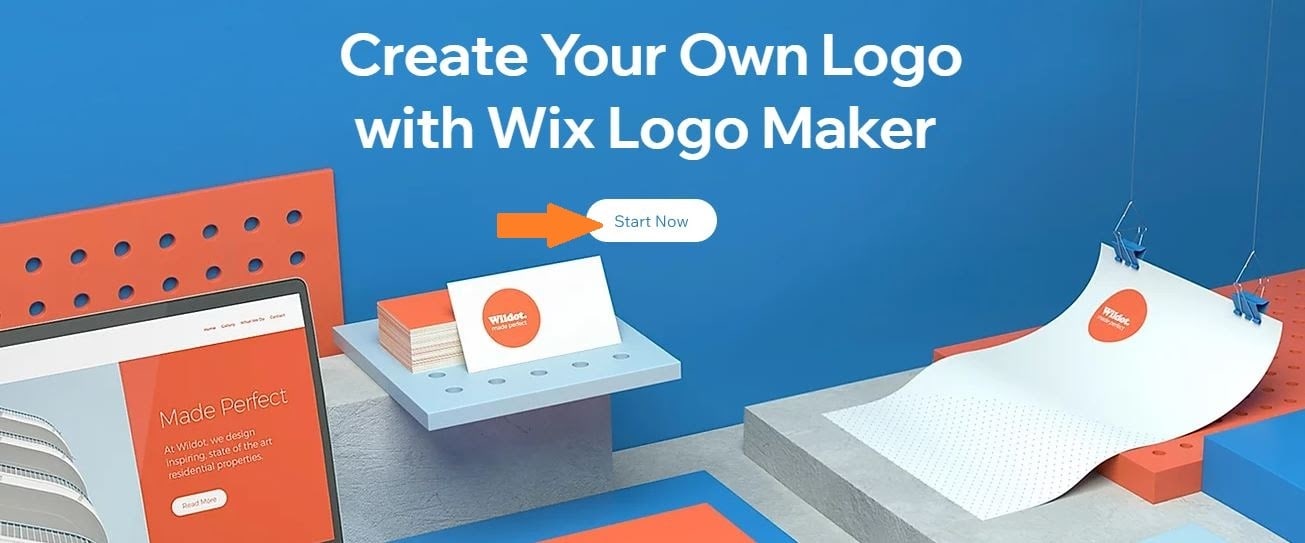 Next, you'll be asked to fill in some basic information about your business, such as the brand name, tagline (optional), and your industry. Try to choose the industry option that's as close as possible to what you do, as this will affect the sort of logos generated later on in the process.

You'll then be asked several questions by the AI wizard about your preferred logo style – these include choosing descriptive words and picking between logo pairs.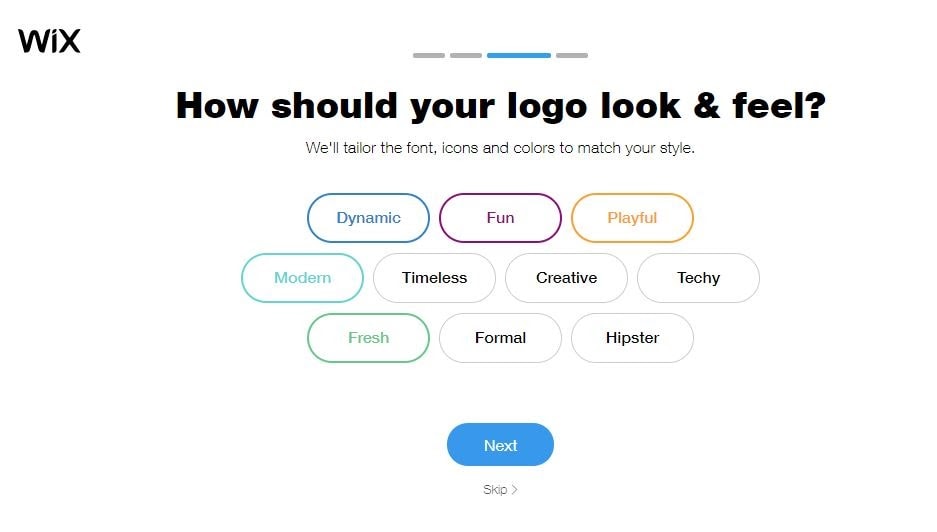 Now that you're loaded with lots of knowledge about band logo design, it's time to wow everyone with your amazing music branding. Whether you're a solo performer or part of a band, seek advice from your fans and bandmates. Reflect on the character of each performer and the visuals that pop up when your music plays – this will assist in making your branding as memorable as your tunes. Your brand new icon will automatically replace all the images in the generated logo templates, making it easier to decide which one you like best.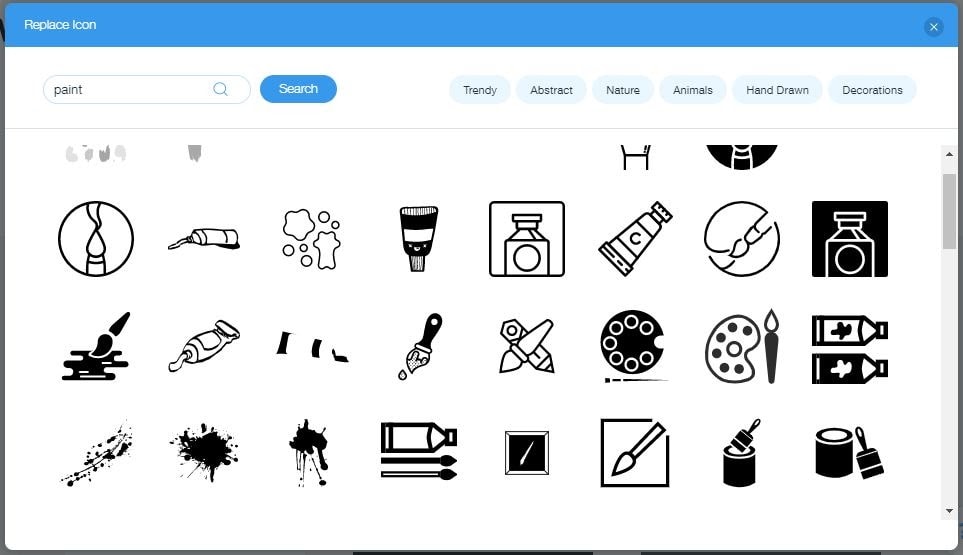 Choose your favorite design from the results to customize it. Wix Logo Maker's logo editor has loads of tools where you can adjust your logo's colors, fonts, backgrounds, frames, and more. Let loose with your artistic talents – the more you change here, the more original the finished logo will be and the more it'll stand out from your competitors.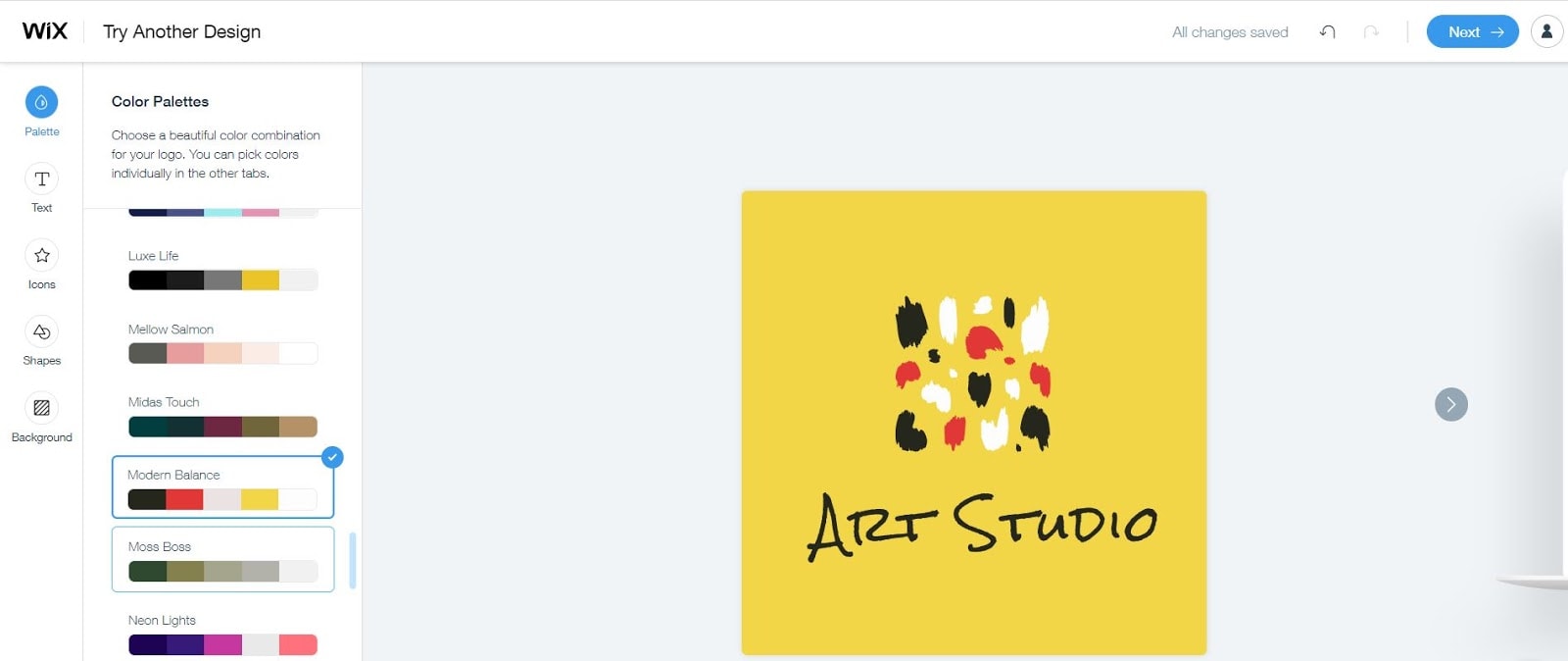 After completing the adjustments, you will have two options. You can choose to download a free, albeit low-quality, sample image of the logo. Alternatively, you have the choice to pay for the printable, high-quality version. The free image isn't good enough to actually use anywhere, but it can be useful if you're still comparing options, or if you want to send it as an example of your ideas to a professional designer. Want to learn more? Read our
full Wix Logo Maker review
for more example logos.
Alternatives to Wix Logo Maker
DesignEvo – Not always at your computer? No problem. DesignEvo has a handy mobile app so you can create a new logo whenever and wherever inspiration strikes you. Learn more in our detailed DesignEvo review.
Looka – One cool aspect of this tool is that even after paying for your logo, you can go back and make an unlimited number of revisions to your design for the following 72 hours. See some logo examples in our expert Looka review.
Give Your Logo Some Artitude – Some Final Thoughts
Hiring an experienced logo designer from Fiverr
might be the best thing you can do to make your art business flourish. And even if you have a tiny branding budget, it's worth trying out, especially when you can get a professional design for as little as $5. If you want to put your own art and design know-how to good use,
Wix Logo Maker is a great option
. The foolproof, step-by-step process is ideal for beginners, and thanks to its efficient AI system, it's quick to use if you're on a tight schedule. You could have a new logo in minutes. If the search to find the perfect tool continues, you'll discover more design services in our
detailed comparison of the best logo design services
.