PayPal is the king of eWallets and the most popular payment processor in the world for online businesses. For many web stores, this is the only method of payment offered. If you are one of these stores, then you may be taking an unnecessary risk.
There are a number of pitfalls associated with only accepting PayPal payments
.
If you're looking for a reliable, US-based merchant services provider for your store, check out our list of the
best credit card processing services in 2023
. Most companies on our list support both online and in-person payments.
4 Reasons to Offer Non-PayPal Payment Options
PayPal
is one of the oldest online payment methods and one of the most popular, but there are multiple reasons why it shouldn't be your sole payment processor.
Some customers don't use PayPal – For a myriad of reasons, many people cannot or will not use PayPal. Some countries have prohibited PayPal, including Belarus, Zimbabwe, Burma, and a number of Middle Eastern countries. Others have had a bad experience with the payment processor, or they have had their PayPal account suspended. Some more privacy-conscious individuals, and those less trusting of the internet do not want to link their PayPal account to their bank account.
PayPal fees are high, especially internationally – Any payments you accept within the United States are subject to a $0.30 fee plus 2.9% of the sale. That's $3.20 on every $100 your sell. If you sell internationally, that fee jumps to 4.4% plus a fixed fee based on the currency received.
Payment protection often works against businesses – Anyone who has faced a chargeback or returns with PayPal or their sister company eBay knows that PayPal payment protection tends to favor the customer over the business. Also, a customer can take six months to make a claim against you. This has resulted in a lot of fraud, which can be costly especially for smaller businesses.
Avoiding account restrictions – Businesses using PayPal as their sole payment processor risk having their business interrupted if PayPal decides to suspend or close your account. The payment processor is famous for restricting or closing accounts without warning and for ludicrous reasons.
If you're looking to add payment alternatives to your site or even ditch PayPal altogether, here are a few options worth considering.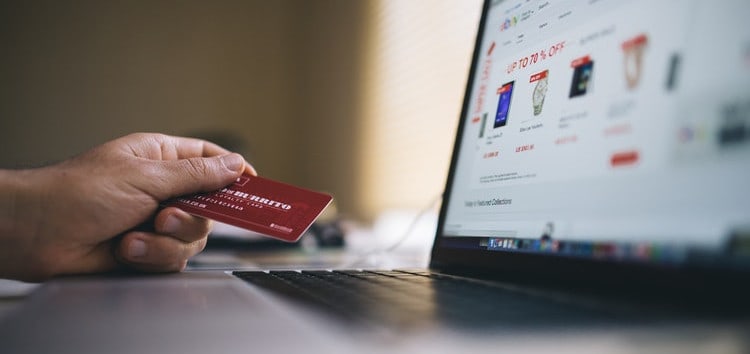 Stripe
Stripe
is a great alternative to PayPal that allows you to accept payments from 25 countries, including Australia, Canada, France, Germany, Hong Kong, United States, United Kingdom, Spain, and Japan. While the list is limited, it does appear to be growing bit by bit.
Stripe will enable you to receive multiple payment forms, including credit cards
. And all payments are mobile-optimized. You can receive payments in 100 currencies, making it easy for international customers to purchase from you. The only thing to keep in mind is that the fees are similar to PayPal – 2.9% + $0.30 per transaction.
Stripe has focused on global expansion in recent years with its main selling point being payment flexibility
. It has been particularly revolutionary in the Nordics and countries such as Sweden. Sweden is becoming one of the first truly cashless societies. The ability to make payments to Stripe over a myriad of electronic methods allows for greater flexibility and access to funds. Not surprisingly,
Stripe provides API integration for a wide variety of website builders
including
GoDaddy
and
Wix
. A list of compatible builders and software platforms is available on Stripe's website.
Authorize.net
One of the more professional payment processors you'll find is
Authorize.net
.
Their system is very popular with web stores and has a user-friendly interface
. Over 400,000 merchants use the service, and they offer free 24/7 support. It also provides a free mobile app and a free swiper for live sales. Note that this service is a bit more costly than some of the other options ($49 for setup and $25 for gateway), so small businesses and/or those with infrequent transactions may not benefit from this option.
You can add Authorize.net on a wide variety of site builders
. There are over 160 certified partners that allow Authorize.net integration, including
WooCommerce
and
ShopSite
Dwolla
Dwolla
is another payment service
similar to PayPal, but with low fees
. Users of Dwolla can make payments directly to you and only have to share their email address or phone number, thereby reducing the risk for identity theft.
The best part of Dwolla is the minimal fee
. Sales under $10 are fee-free. All other transactions only incur a $0.25 fee regardless of amount. The major downsides are two-fold: Dwolla is restricted to US customers only, and you can only link your bank account.
Dwolla is perfect for small to medium-sized businesses because they allow micropayment processing
. If you have a website set up through services such as
Spotify
or
Ecwid
, you can add Dwolla as a payment option.
Skrill
Skill
has grown to be one of the top alternatives to PayPal over the last few years.
With Skrill, you can accept payments from over 200 countries and in 40 currencies
. The best part is the transaction fees. Y
ou pay just 1% in commissions on all money sent
. That's $1 per $100 in sales. However, on the downside, the customer service is reported to be subpar. Also, it is essential to note their fraud protection tools are similar to PayPal – there have been reports of accounts frozen for odd reasons. (But not at the same frequency as PayPal complaints regarding the same thing.) If you want to add Skrill as a checkout option, they
provide both Quick Checkout and Wallet Checkout options for websites
. Just download the applicable program and use their install guide to add Skrill to the platform including
SiteBuilder
and
Web.com
.
Google Wallet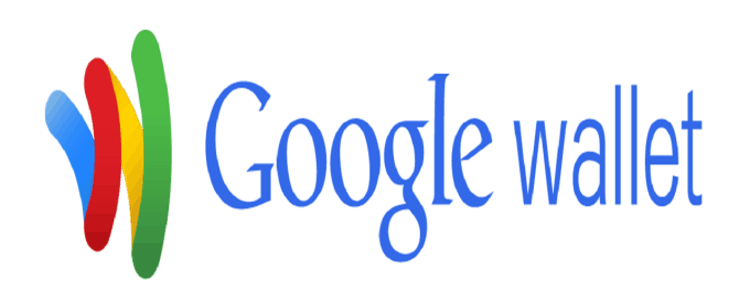 For US-based stores,
Google Wallet
is an excellent PayPal alternative that's growing in popularity. C
ustomers can send you money directly from their Google Wallet balance or using their bank account, credit card, or debit card
. And because it is compatible with all mobile devices, it is one of the best on-the-go payment methods. The
biggest selling point for Google Wallet is the fees
. There are no fees if customers pay using bank transfers, debit cards, or their wallet balance. The cost for credit cards is just 2.9% of the transaction with no additional fees tacked on, so you save a few cents on credit card transactions. Google Wallet offers simple integration for most web design platforms. Web builders from
Site123
to
SimpleSite
are supported.
Payoneer
Payoneer
is another alternative that is gaining popularity globally because
they specialize in freelancer and gig-style payment processing
. They even have their own payment network where you can receive funds directly from thousands of companies such as
Fiverr
,
Upwork
,
Airbnb
, and
Wish
. You can also request payments directly from customers and other Payoneer members. Funds can be sent directly to your bank account or your Payoneer Debit Mastercard. The one catch to Payoneer is that they nickel and dime you on everything.
Depending on how you receive payments, you may pay a bit more than using PayPal
. Payments sent directly from other Payoneer accounts are free. If you bill your customers through Payoneer, you'll pay 3% for credit card transactions and 1% for eChecks. Those
receiving funds through the Payoneer payment network may incur higher fees with each marketplace setting their fee
. Withdrawing to your bank account also incurs a fee. If you transfer to a bank account in a different currency, you'll incur a 0.5% conversion fee and up to a 2% transfer fee on the total transaction. If you transfer to a bank account in the same currency (USD, EUR, and GBP), you incur a $1.50 fee. One difference in Payoneer than other processors is
the process of integrating their API
. They don't offer automatic integration or downloadable tool. Instead, you must contact them directly through their website to request access.
Increase Sales – Offer Alternatives to PayPal
Most of us have heard that we should never keep all of our eggs in one basket, and that's especially true for web stores. Several problems can arise when only using PayPal for payment processing.
Firstly, you eliminate your store as an option for anyone that doesn't use PayPal
. Also, the fees charged by PayPal, especially on international payments, can make your products too expensive.
What happens if PayPal decides to restrict or even shut down your account
? You not only lose the ability to accept payments, but you also lose access to the funds already received. Sometimes these funds are unrecoverable. When you offer multiple payment options,
you open your site up to a broader customer base
. Payment options that offer low fees to international customers or that accept numerous currencies makes it easy to expand globally. Also, many people have funds spread out over multiple accounts. For example, freelancers may receive the bulk of their funds via Payoneer while others may have most of their cash in Google Wallet. Offering these options makes it easier for customers to move cash around and use it to buy goods, leading to more sales. Adopting multiple payment processors is smart.
We recommend offering at least three different processors to give your customers greater flexibility in purchasing and so you can cover all of your target markets and to give your customers more payment options
. This will ultimately lead to more sales as you'll make it convenient for customers to pay for their orders.