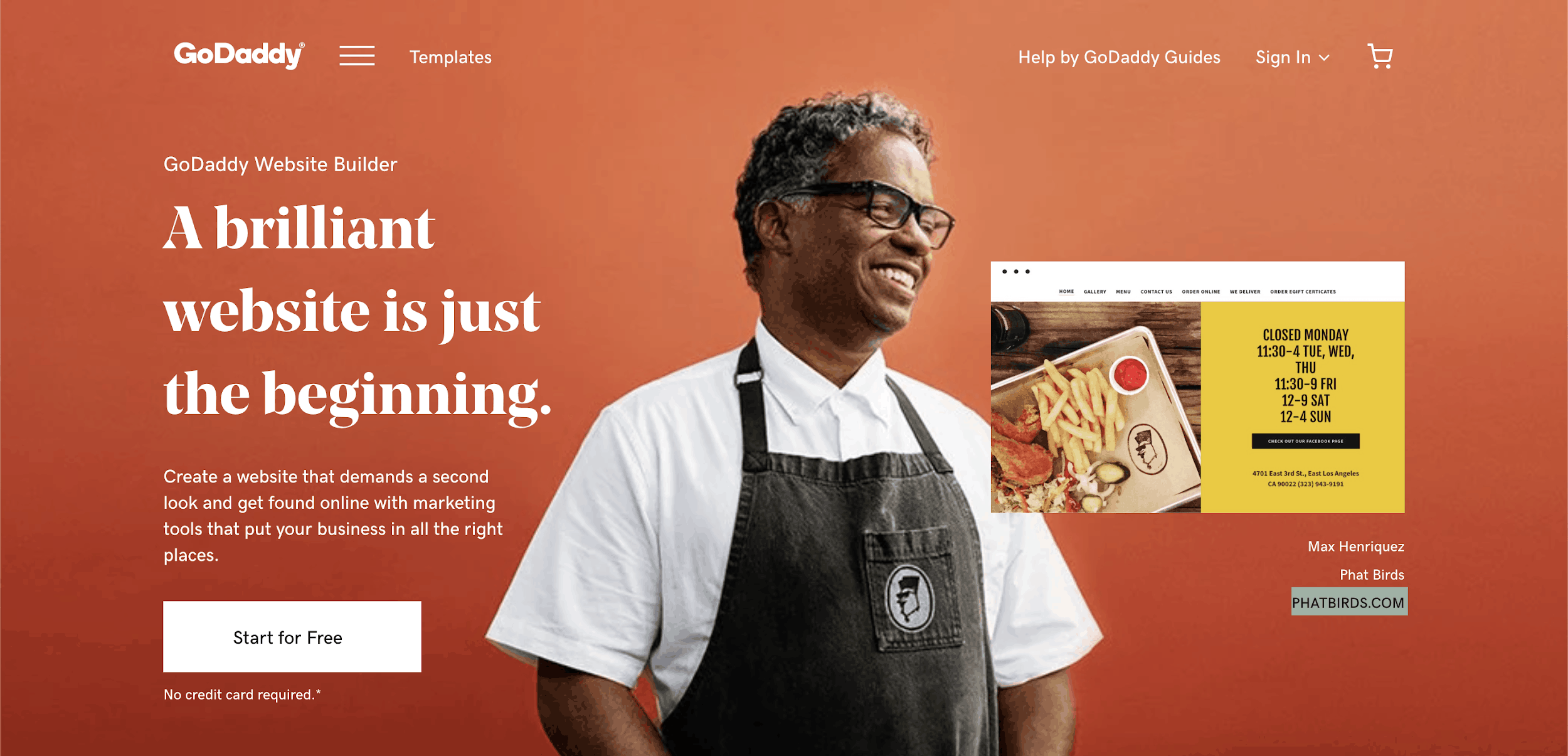 The New and Improved GoDaddy Website Builder
GoDaddy, one of the biggest names in web hosting and domain registration, has recently released a new update to the GoDaddy Website Builder (formerly known as GoCentral). But does the new platform really do anything better, or are you better off with an alternative website builder?
Well, the rebrand was certainly enough to make me curious, so I decided to put the builder to the test. I discovered some pros, but there were also a few very limiting cons that might make you think twice.
One thing to keep in mind is that unlike most of its competitors, GoDaddy Website Builder doesn't offer a forever-free plan. There is a 30-day free trial that allows you to test all the features risk-free, but before you invest your time in building a website, you should read on to see what I found out.