some popular website categories, like weddings and landing pages, are missing.
Others, such as the online store category, are overly broad. With that in mind,
I've reviewed and tested dozens of GoDaddy templates for a bunch of popular niches.
Keep reading to learn which templates measured up and see if one has the look and features you need.
GoDaddy Templates That Score High on Design and Features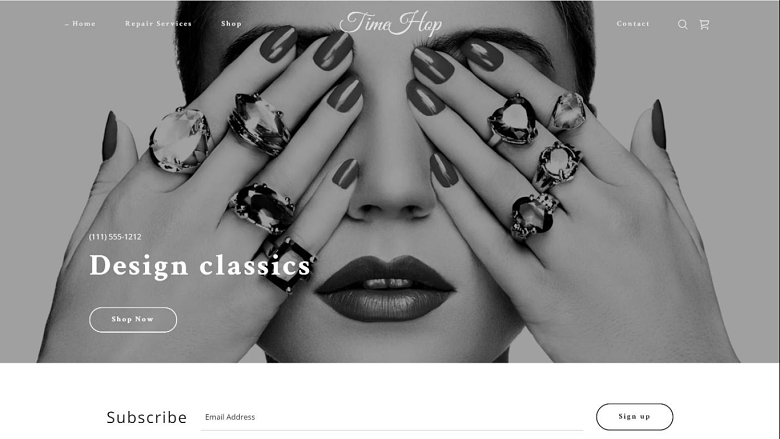 Timehop
's singular, monochromatic design
eliminates visual distractions and brings important content into sharp focus.
It's a time-honored approach that's especially effective if you have a premium brand offering one-of-a-kind designs and personalized services to discerning clients. On every page,
striking images create a sense of luxury while convincing text sections about your business inspire trust
. Throughout, subtle color accents and understated hover effects enliven the visitor experience without detracting from its overall understated appeal.
Timehop
comes with
GoDaddy's appointment booking and e-commerce features
so customers can either set up a consultation or browse your products and make a purchase online.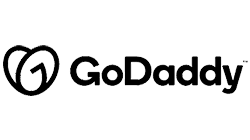 Save up to 30 % on ANY GoDaddy Website Builder plan!
Limited-time offer - Don't miss it!
277 users used this coupon!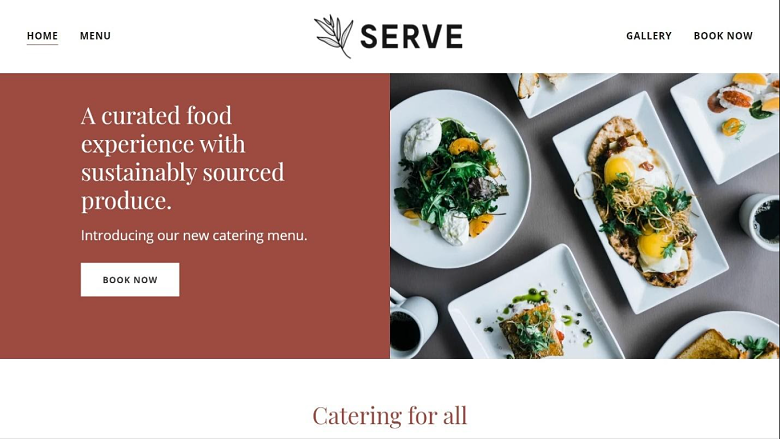 If your business or restaurant offers
catering, event planning,
or a chef-prepared menu service
,
you might want to consider
Serve
. It's a full-featured template with a flavor that's sure to catch a visitor's attention. There's an
extensive gallery filled with photos of food and staging from past events.
The Book Now page is a winner that gives potential clients different ways to get in touch. They can message or call you to discuss their event. Or, with GoDaddy's built-in Online Appointments,
bring up a calendar, check availability, and book a phone consultation or in-person meeting with a click.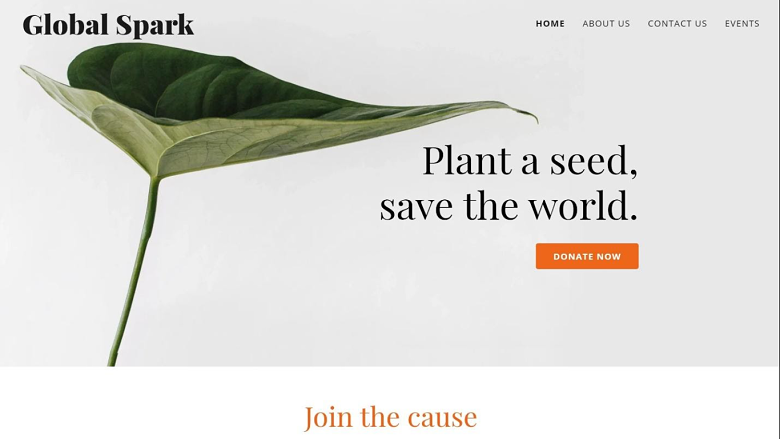 Global Spark
's robust, message-focused design is
an excellent option to get your message out, attract followers to your cause, and build a network of committed donors.
The homepage's eye-catching header and bright orange
Donate Now
button immediately grab a visitor's attention. As they scroll down, they're drawn in by compelling images and persuasive copy about your organization's goals and history. The Contact page wisely focuses on building community engagement.
There's even an Events page that lets you share upcoming programs designed to educate and inspire.
You might want to add an online registration form to manage attendance, even if your programming is free. Followers can sign up for your newsletter to stay in touch and get updates about upcoming events and volunteer opportunities.
If ready to donate, they can choose a built-in payment option and do it all online.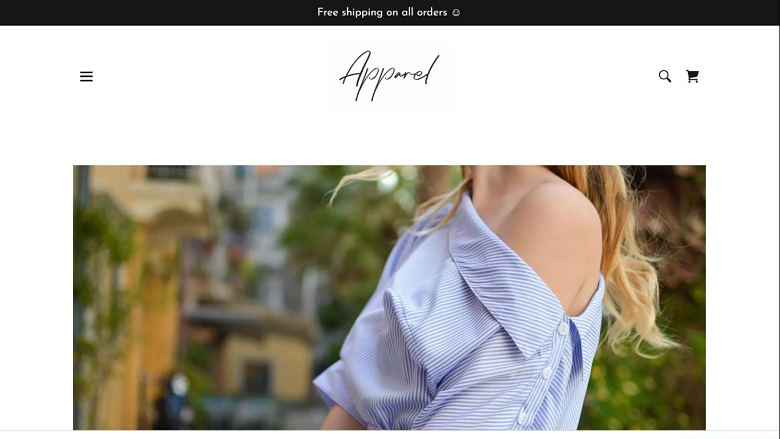 Appare
l is all about style and ease, making it my favorite template if you're a contemporary fashion brand looking to make your mark in this competitive niche. It has the style and features you want and the
easy navigation your visitors are looking for
. It starts with a full-width slideshow that features your latest creations. You can set it to auto-rotate (as in the demo) or let visitors click or swipe through. Just below,
smaller side-by-side images announce your
new and most popular items and encourage shoppers to click and explore.
They can also open the hamburger menu and navigate straight to your Lookbook and Shop pages to view your full collection. The About page
sums up your brand's unique story
. It's also where you can share reviews and capture contact information with a newsletter signup. Then, you can use these leads for email marketing campaigns.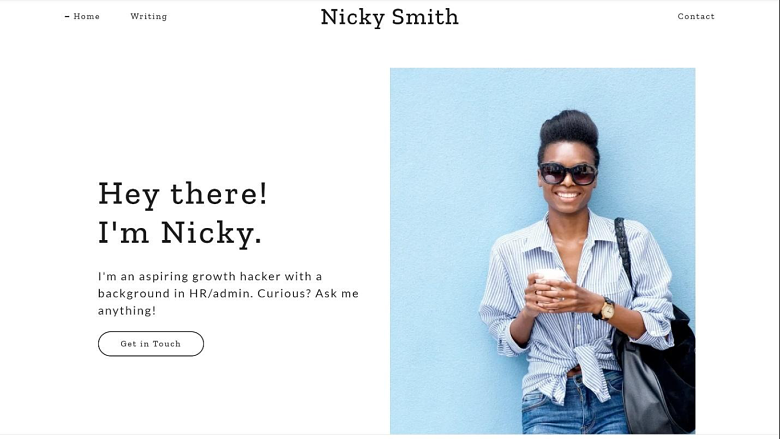 If you're a freelancer, consultant, or other professional, you'll find
Nicky Smith
has
the essential sections you need to create a dynamic web presence.
Its bright and engaging design starts with a snappy summary of your skillset to help you stand out from the crowd. Then, as potential clients/recruiters scroll, it presents relevant information –
your education, experience, skills, or projects – in a clear, easy-to-navigate format
that pairs text and images in a gallery-style layout. There's a blog where you can
post informative articles and links to social media, including your LinkedIn profile.
You can also upload a PDF of your resume for easy download. Before you publish, you'll want to take advantage of
GoDaddy's free SEO tools
to boost your search engine ranking and make it easier for potential employers/clients to find you online.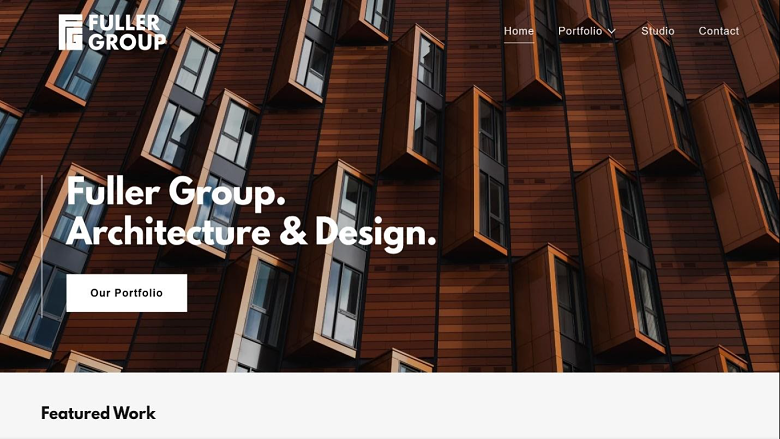 The
Fuller Group
template engages potential clients by allowing you to
demonstrate the mastery of your craft
while enabling them to explore your body of work. When visitors land on your website, they're invited to click on the
Our Portfolio
button. It links to a photo gallery with
images of recent work and an archive of prior projects.
They can click on any image in the archive to view a slideshow. A separate Portfolio page pairs full-width images of your latest projects with
focused content about design details and structural features.
This page is where you can highlight your firm's commitment to innovative goals, like sustainability.
Fuller Group
also has a Studio page you can use to
introduce visitors to your team, sum up the services your firm provides, and share links to positive media coverage
. Interested users can fill out a contact form to set up a time to discuss a project. To increase conversions, you might want to clarify that an initial consultation is free of charge.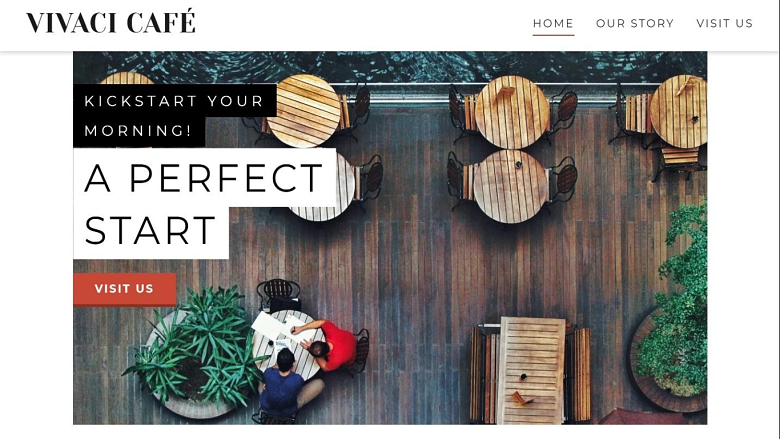 If you're looking for a template for a coffee shop, café, or another casual dining spot, you might want to consider
Vivaci.
It's a
fully responsive design
that makes it easy for visitors
to skim your site
and confirm you offer what they're looking for, from specialty coffees to free Wi-Fi. They never have to leave the homepage.
Enticing photos give the gallery-style menus plenty of visual appeal.
If you want to change the menu style (I wouldn't!), choosing a different layout in the Menu/Price List panel is easy.
To enable online and POS payments, you can connect a new or existing Square
account.
You can also integrate the ChowNow delivery app to allow your customers to place orders for pickup or delivery. All it takes is a few clicks.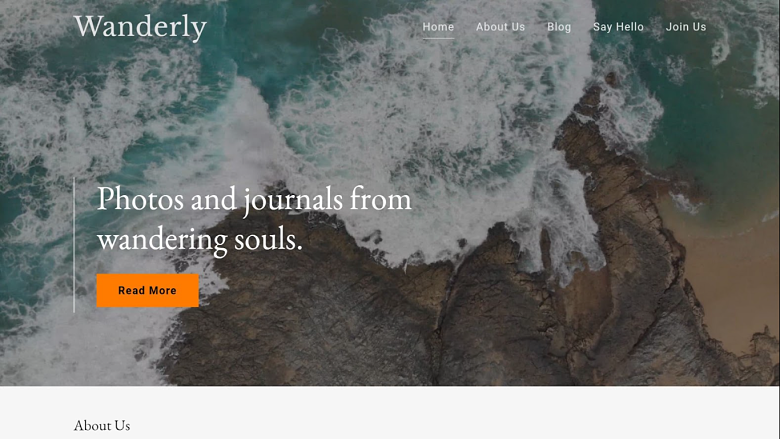 Wanderly
is
a travel blog and photography template rolled into one.
It's one of the best templates I've found if you're a photojournalist looking to promote your work. A homepage video and large header immediately catch site visitors' attention. Just below the fold, three circular thumbnail images with corresponding text snippets tell the story behind your blog.
Attractive gallery layouts give you different options – slideshow, horizontal, vertical, and grid – to show your photographs
to the best advantage. You can also connect a Vimeo account to add videos to individual posts. I love how this template focuses on
engaging readers
through online conversation, membership, and social media
. You can allow readers to post comments and use GoDaddy marketing tools to email snippets of trending blog posts to your subscribers.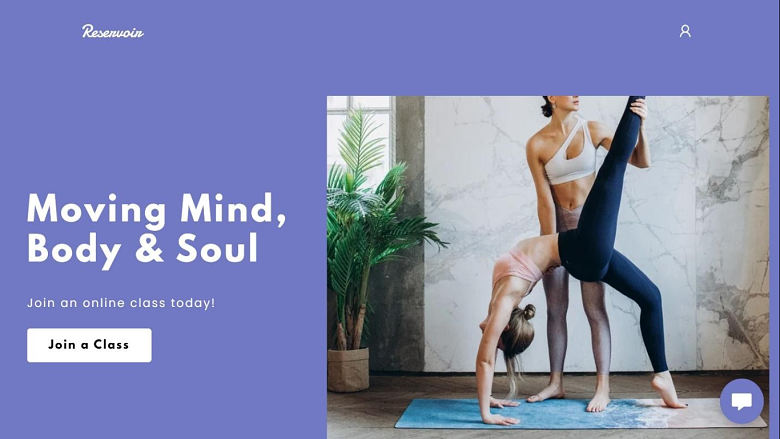 Its straightforward design makes
Reservoir
my favorite pick for wellness brands. Visitors can access
all your important content in one short scroll to drive better engagement.
That includes your online classes, group opportunities, and the benefits your programs offer. This is a template that's especially
well-suited to virtual fitness, meditation, and mindfulness programs.
But it would work equally well for brands offering in-person classes. The deep purple footer includes links to social media, your privacy policy, and terms and conditions. There's also an
oversized contact form potential clients can use to call or message.
If you enable GoDaddy's booking and payment tools, you can
easily manage appointments and let clients check class availability, register, and pay online
. They can do it all on a desktop or mobile.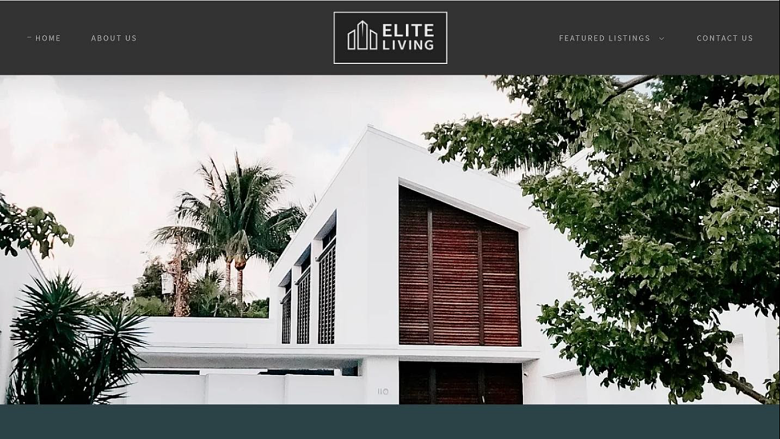 Elite Living
provides essential features to
show off your property listings
,
manage inventory, schedule showings, and attract buyers and sellers
. An advanced search overlay makes it easy for prospective buyers to
browse your listings by location, type, layout, and price range.
They can also click on the dropdown Featured Properties menu in the navigation bar to view eye-catching photos of your premier properties. You can even connect a Vimeo account to add virtual tours to your listings. With the built-in booking tool, your clients can schedule a free consultation or showing online.
You can even link your website to your MLS/IDX account
(all it takes is a couple of steps on your website's product page) to allow clients to browse its vast database.
GoDaddy E-Commerce Templates That Sell
GoDaddy's e-commerce and marketing tools make it easy to set up your online store and keep it running smoothly. You can manage everything from one convenient dashboard. The Online Store app includes advanced features, such as
selling products on multiple channels, from social media to marketplaces like Amazon.
Your inventory automatically syncs, so it's always up to date. Other features, like secure accounts and shipping and payment options, make shopping easy so you can attract repeat customers and increase your sales.
GoDaddy also has marketing tools that help optimize your site for search engines and aid business growth
, starting with your personalized GoDaddy Insight plan. After all, even a great website won't succeed if shoppers can't find you. Here are a few e-commerce templates with these features and more for you to consider.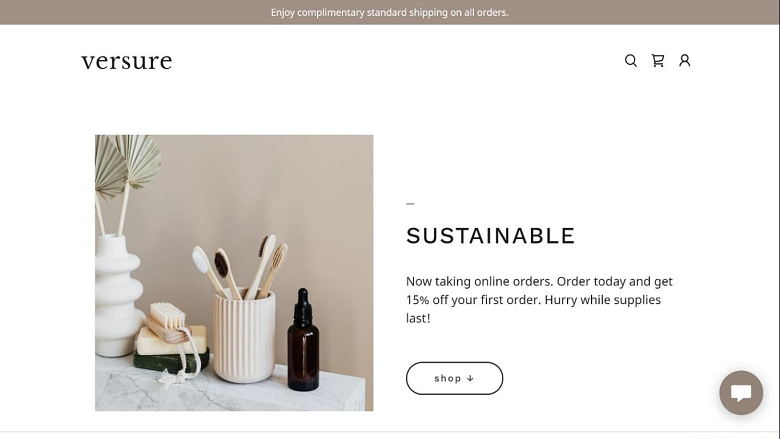 Simple Store
is one of several templates GoDaddy offers in either a light or dark color scheme. It has a clean, super versatile design that makes it a
good option for any retail store,
whether you sell beauty products or cutting-edge electronics. The single-page layout
puts your neatly organized products right on the homepage
to quickly engage shoppers and inspire them to make a purchase. Visitors can use the search bar to find exactly what they're looking for. They can also
filter product results in six different ways
: popularity, newest, name (A to Z and Z to A), and price (low to high or high to low). The opt-in email signup is a great way to
gather leads you can use for new product announcements, special discount offers, and seasonal sales.
GoDaddy's marketing tools also let you set goals for your site, track visitors, and review SEO and other performance metrics.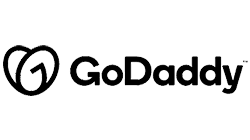 Save up to 30 % on ANY GoDaddy Website Builder plan!
Limited-time offer - Don't miss it!
277 users used this coupon!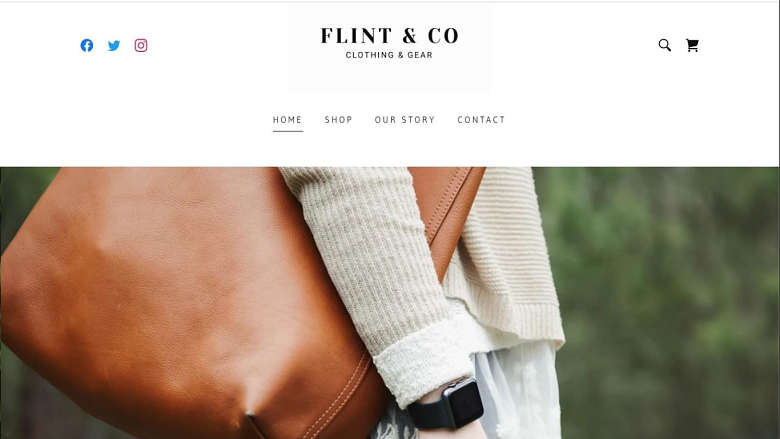 Online stores need gorgeous product photos, and
Flint
doesn't disappoint.
A homepage slideshow and product photo galleries engage visitors
and keep them on your page. The layout uses photo galleries (enhanced with zoom and darkening effects) to delineate content sections.
Shoppers can browse your entire catalog or explore a highlighted product category
– most popular, canvas and leather, or fashion and accessories. What really sets
Flint
apart is the hard-to-miss homepage section that offers customers a 100% satisfaction guarantee, free repairs, and a commitment to product replacement – no questions asked. This approach gets shoppers who are on the fence to commit. It also offers your customers the ultimate convenience. They can
shop online, pay, easily schedule delivery, or arrange curbside pickup.
Meanwhile, those who prefer an in-store experience can check your hours and location on the Contact page. I'd recommend integrating Google Maps to make getting directions and finding your store that much easier.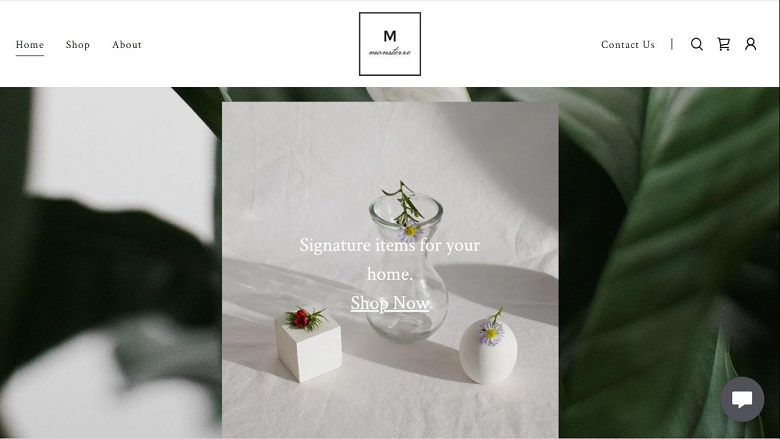 The crisply-styled
Montserre
is another
flexible and full-featured e-commerce template that makes browsing your product line easy.
It's a good choice whether your store focuses on modern, mid-century, industrial, or traditional home furnishings and accessories.
Shoppers can create a password-protected account
for fast, secure checkout.
Once logged in, they can search their order history and confirm delivery dates. Also, you can
enable abandoned cart recovery
to re-engage shoppers
who have left your store without finalizing a purchase. GoDaddy makes it easy to set up automatic email alerts. A nice touch is the
About
page, which allows you to
establish a more personal connection with your site visitors
and give them a behind-the-scenes peek into your brands' history. You might also consider adding a blog to share design trends.
GoDaddy Templates I'd Rather Avoid

Surprisingly, GoDaddy
doesn't have a category for wedding templates or other RSVP events.
Olivia & Max
is the only template that comes close, and oddly enough, it's designed for the happy couple to send to guests
after
the event. For what it's worth, I asked the AI builder to create a wedding template and was more pleased with the result.
Fleur
is another template that disappoints. Using social media to create a buzz about a new product launch is a great idea, but
the demo looks sloppy and amateurish
. If you still want to use this template for your landing page, be sure to use high-quality images.
Does GoDaddy Have What You Need to Build and Grow Your Web Presence?
It's undeniable. There are GoDaddy templates that are attractive and richly featured. They would make
a great starting point for your website
, and that's what this review is all about. However,
some templates look good, but have fewer built-in features.
While you can customize these designs and add the pages and functionality you want, they leave more of the work of designing your site up to you. If you're a beginner, you should preview the templates to ensure they include the features you're looking for. Or, you can always start with the AI builder. Enter your niche and see what GoDaddy's smart design tool comes up with. You won't get a bespoke design but based on the information you provide; the
AI builder will pick a template from the library and customize it to give you an idea of what's possible.
FAQ
Does GoDaddy have good website templates?
The short answer is yes. There are some great GoDaddy templates: attractive, well-designed, and full-featured. Sometimes, though, GoDaddy templates are less convenient than those from other website builders. Especially for novices or anyone that wants to get online quickly. That's because it's up to you to add some of the essential pages and functionality. If you haven't settled on GoDaddy for your website, you might want to check our review of the top website builders for 2023 to see if there's a better option.
Are GoDaddy templates free?
GoDaddy Website Builder templates are all free. There's also a pretty generous free plan. However, if you want to sell products or services online and accept and process payments, you'll have to commit to one of the paid plans. That's also true if you want to monetize a blog. My advice is to start with a free plan. You can choose a template, personalize it, and create a website for an online store without first committing to an e-commerce plan. You can always upgrade at a later date.
How do I upload a template to GoDaddy?
Browse the template library and choose the one you feel is the best fit for your brand or business. Every template has two buttons: Start Now and Preview. Click "preview" to view a demo of the template. Or click "start now" to upload. Before you can upload your template, you'll have to sign in or create a GoDaddy account – no payment is required. Once you've signed in, you can upload your template and start customizing.
How much does it cost to build a website on GoDaddy?
That depends on the type of website you want to build. You can create a free website for a resume/CV or blog. The downsides are you'll have an "@godaddy.com" domain and a "built with GoDaddy" ad on your website. You can have a more professional-looking website (custom domain; no branded ads) for a few dollars a month with some extra features. This upgrade is a good choice if you offer services and want to add online appointment booking to your website. If you want to sell products and accept payments, you'll have to upgrade to an e-commerce plan, though this all-in-one plan is still quite affordable. That's because there are no hidden costs, and GoDaddy doesn't charge a fee for transactions. Special deals and coupons can also help make an e-commerce plan less costly.