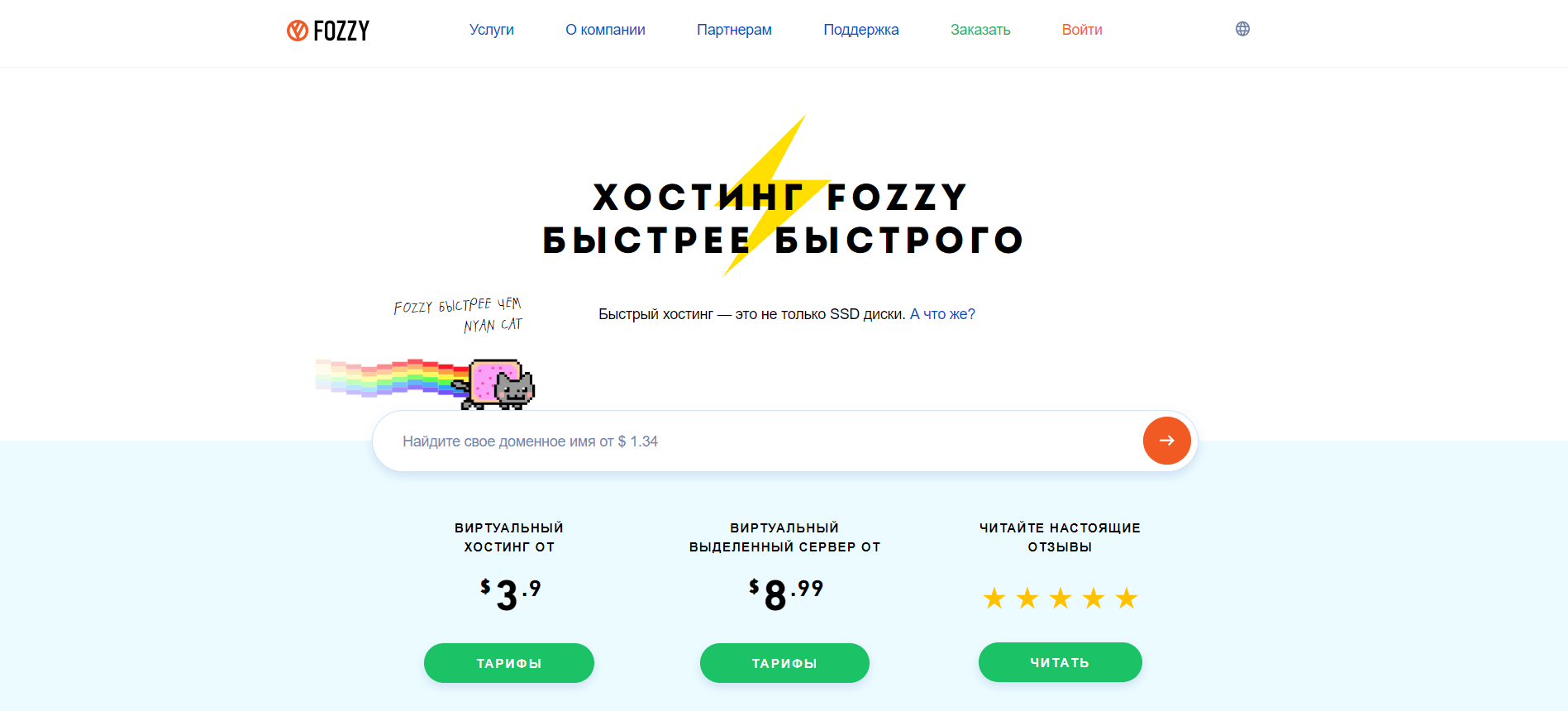 Manned by a team of web hosting gurus, Fozzy has built a platform that combines excellent services and affordability with top-notch customer support. With data centers located in five locations across the globe, Fozzy prides themselves on delivering highly sought-after hosting services for a customer base spanning three continents: Asia, North America, and Europe. The Fozzy website is available in Russian and English.
Features and Ease of Use
Fozzy uses state-of-the-art technology as well as some of the most powerful hardware to provide each of their customers with wicked fast and highly reliable web hosting services. Some of their hosting solutions include:
Shared hosting
NET hosting
CMS hosting
VPS hosting
Dedicated servers
Reseller hosting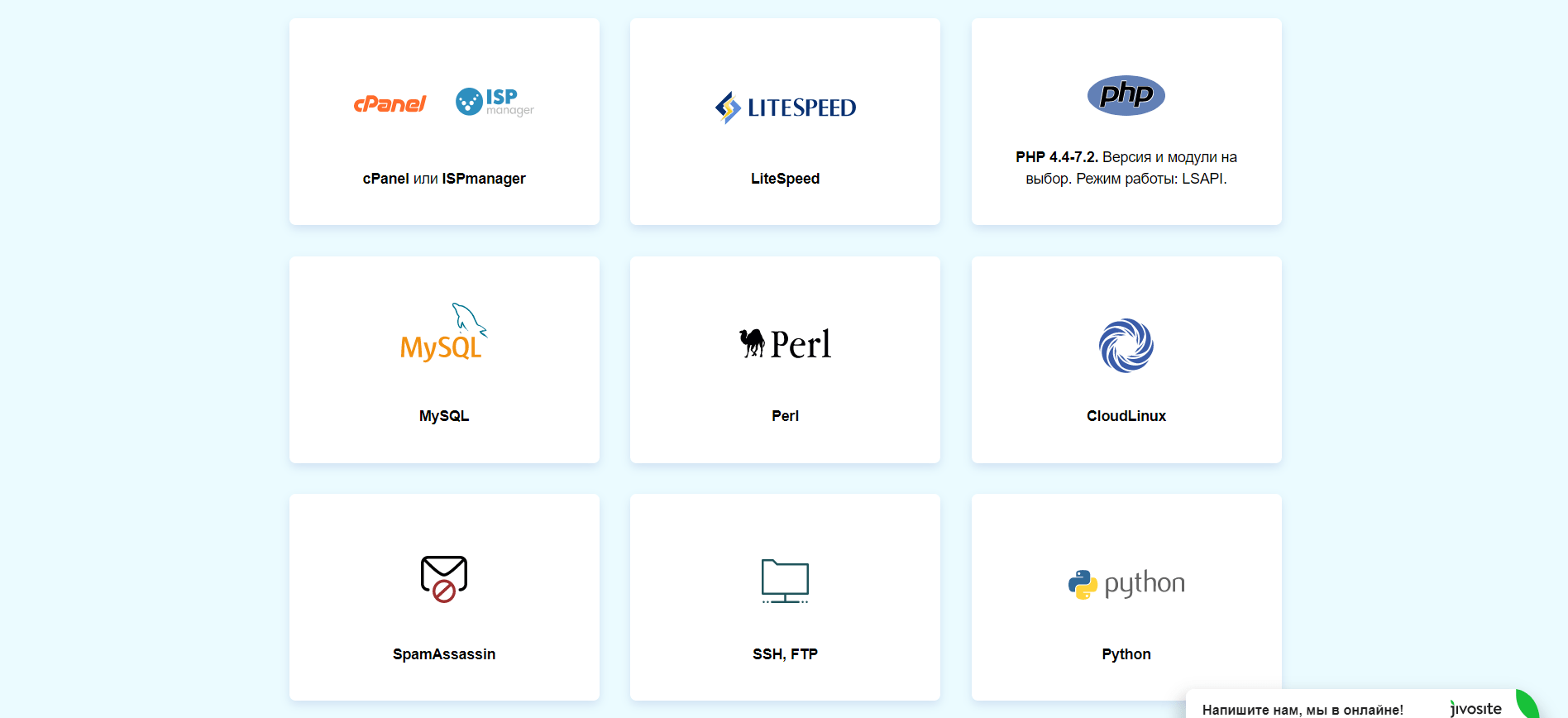 Their shared hosting service comes with a free .XYZ domain, unlimited subdomains and emails, daily backups, spam protection, a minimum of 10GB SSD storage space, and free setup. They only have two plans: Fast Site and 5 Fast Sites. As the plan names would indicate, the main difference between the plans is the number of websites each plan can accommodate: with the 5 Fast Sites plan, it basically multiplies the resources of the Fast Site plan by five.
Frankly, I wasn't impressed by Fozzy's inclusion of a free .XYZ domain: most shared hosting services would include a free .com domain with their packages, and the .XYZ extension is rarely used for a professional business front. I was placated to see their inclusion of a free CDN and daily backups, however; the former is something that shared hosting services rarely include with their entry-level packages, while the latter is a value-added service that always earns extra points with me.
If you're based in the Netherlands, you also get a free dedicated IPv6 address with your shared hosting plan. This was a nice perk, and a fairly rare one in the web hosting industry.
Fozzy's VPS solutions allow users the option of unmanaged or managed VPS hosting. They have the standard Linux and Windows VPS hosting, but I think their Forex VPS solutions are particularly noteworthy: they boast a connection time of less than a millisecond to the leading Forex companies, since their servers are located in the same data center as these foreign exchange markets. They've even made it as easy as possible for you to manage your Forex servers: you can access the user control panels directly from your iOS or Android smartphones (as well as your desktop, of course).
Fozzy doesn't appear to have a readily-advertised uptime guarantee for any of their plans. However, my tests yielded an average uptime of 99.94%, so they do seem to be as reliable as they claim.
Pricing and Support
Fozzy gives their customers up to seven days to pay, essentially allowing users a one-week trial of their hosting solutions. Interestingly, while their shared hosting plans don't include a money back guarantee, their VPS hosting plans do. What's more, if you're moving over from another hosting provider, you're eligible for a free month of hosting with the purchase of any plan once you provide proof of your previous hosting contract.
Fozzy's 24/7/365 technical support provides several options, including a ticketing system, email, Skype, and their website contact form. You'll have to log in to access the contact form if you're a customer. Their support team is polite and resourceful: when I contacted them via Skype, I was connected with a technician almost immediately, who promptly addressed my concerns.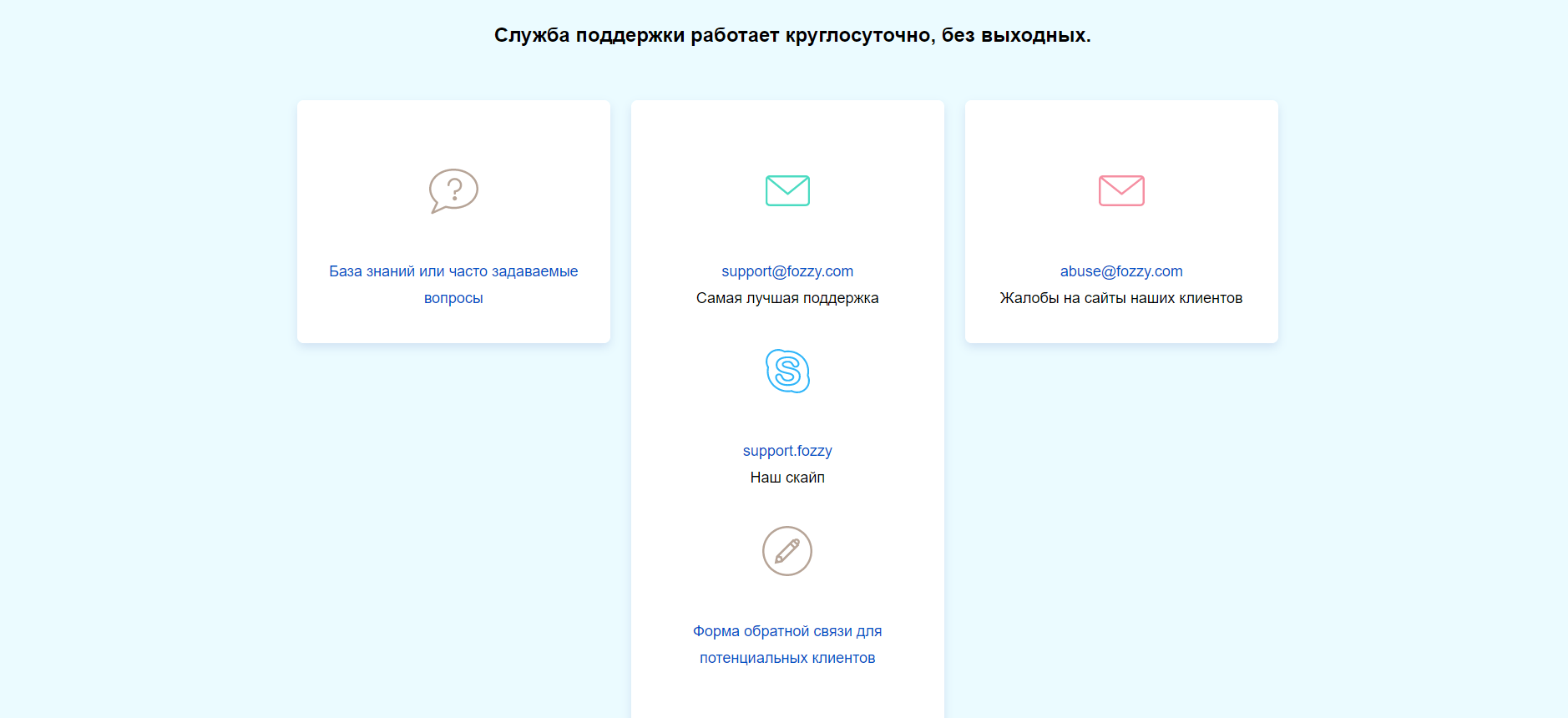 The number of support channels available seems to depend on the language you're requesting it in. For example, their website's English version lacks a live chat feature, whereas the Russian version does have it. Furthermore, only the Indian version of their website includes a listed phone number, unlike the other versions. However, for typical support situations, the existing channels should be sufficient.
How much does Fozzy cost?
Fozzy offers plans from $4 to $10. The price depends on which type of hosting plan you choose. You can see the updated pricing table (updated weekly) below.

Which Fozzy plan should I get?
My recommendation is to start with a cheaper plan. You can always upgrade later on. Fozzy can help you with the migration to a more expensive plan. The increase in visitors many times takes longer than expected and you shouldn't pay a lot of money until the need arises. Of course, your needs may vary, and you can consult with a hosting expert from Fozzy here.

How good is Fozzy's customer support?
Fozzy is not ranked as one of our top web hosts. But that can also be a result of Fozzy being a small, under the radar, hosting provider. There are advantages to a small hosting company – as a customer, you are more important to them. You can also check out our comparison of the most popular web hosting services here.