The Ideal Solution to Twitter Management
TweetDeck is a platform specifically designed to manage multiple Twitter accounts under one roof. It is certainly one of the more established social media platforms on our list, and has grown in strength over the years, especially with the $40M buyout that came from Twitter themselves back in 2011.
TweetDeck is aimed at a broad audience who operate a selection of Twitter accounts, and want to make life easier by combining them into one place. The beauty of TweetDeck is in the streamlined dashboard, where  you can monitor conversations, users or keywords, interact and engage with potential new customers, and post directly from the TweetDeck platform to multiple Twitter accounts simultaneously.
Best of all is you don't have to pay to use the program, it's absolutely free of charge with no catches!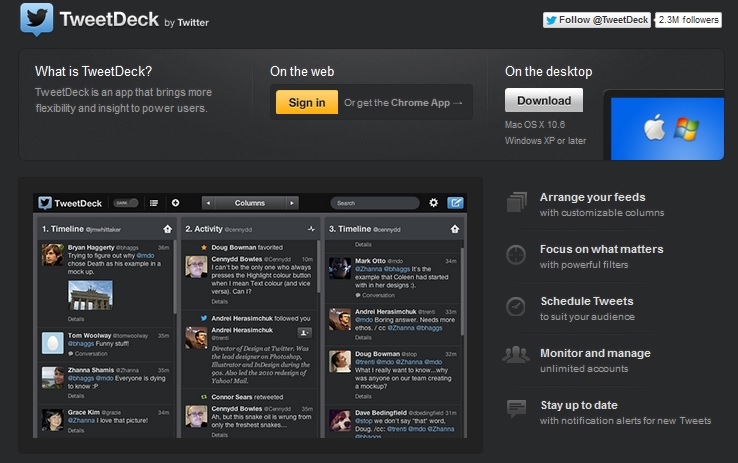 Why Choose TweetDeck?
You can use it on your phone
Customizable columns to help you reach new users
Real-time updating
100% free service
Wondering if TweetDeck is the best option for your social media strategy?
Let us tell you about it!