The Best Way to be Alerted
Alerti offer a social media management platform that is dedicated to bringing you brand and keywords alerts right to your dashboard, so you can react, engage and bring your social campaigns to life.
By having everything in one main area you can really take control over your social media networks, and help increase customer service and sales.The sentiment analysis feature lets you see whether your brand is being seen in a positive or negative light, or monitor multiple brands under one roof.
Bear in mind that this tool is very much an entry-level tool, so don't be too surprised if you find out that it is lacking depth when you start to gain proficiency in using it.
Alerti is reasonably priced, and offers a selection of competitive paid packages that can get any small business' social media accounts off to a great start.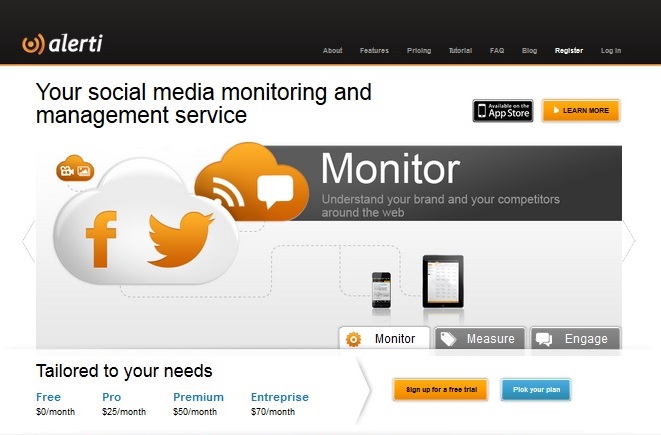 Why Choose Alerti?
A single interface for managing and sharing information
Access to data which improves your brand awareness
A free account to test the program out
Wondering if Alerti is the best option for your social media strategy?
Let us tell you about it!