Great Social Media Planner for Beginners, but Pros Should Look Elsewhere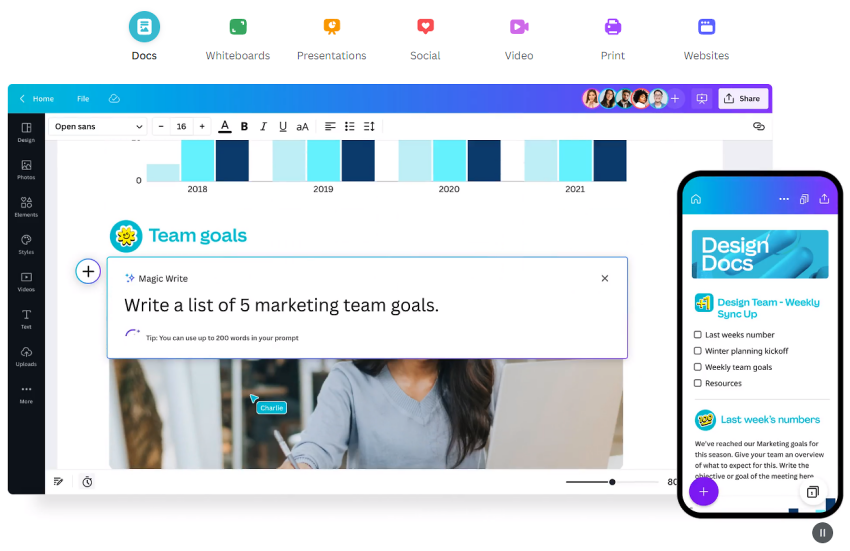 With Canva's tools and templates, you can create content for all major social media platforms, including Instagram, Facebook, TikTok, and Pinterest. But how good is Canva's social media scheduler, and does it really stand a chance against the fierce competition?
I've been using Canva for quite a while now, and I can confidently say that scheduling social media posts is not its strong suit. Core features like simultaneous cross-platform publishing, advanced analytics, message automation, and customer relationship management (CRM) are missing altogether. Does that mean Canva isn't worth your time? Well, not exactly.
If you run a social media marketing agency, I can't see how Canva could offer you any real value. But if you use social media recreationally or semi-professionally for your small business, Canva's vast ecosystem of design tools can help with your content strategy. And having a content planner (even if it's not the most advanced on the market) doesn't hurt either.
If you're worried about the price, I found that Canva charges less than many competitors. Keep reading to find out why I appreciate Canva and whether it does enough to satisfy your social media content creation and planning needs.
Although you can create TikTok content with Canva, you can't yet schedule TikTok posts with its content planner. If that's something you need, I recommend checking out Hootsuite, one of the most robust schedulers on the market.