💎

Service Type
DIY logo maker

🚀

Free to Try
Yes

💲

Starting Price

$

15.42

📁

File Formats
High-Res PNG, JPG, Vector PDF & SVG Files

🔄

Free Revisions
No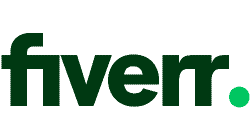 Save up to 20 % on your Fiverr Logo Design plan!
Limited-time offer - Don't miss it!
656 users used this coupon!
A Pretty Standard DIY Logo Maker
Logaster's homepage says it all: "Designing your brand has never been so easy." And the logo maker is simple enough that I'd say this claim is fairly accurate. But easy isn't the only thing you want from a logo maker, right? And even if Logaster is that easy, there are certainly other easy ways to get a logo, like hiring a designer on Fiverr – which is not only easy, but possibly costs less and definitely means you'll get a truly unique logo.
So the real question is this: is Logaster easy and good? I decided to test it out as part of a big logo design project here on Website Planet. Read on to find out whether Logaster offers the features, file formats, and pricing you need – before you waste time trying it yourself.
Features and Ease of Use
Super-Fast Startup Process but So-So Logos
Like many other do-it-yourself (DIY) logo makers, Logaster uses artificial intelligence (AI) technology to generate unique logos for each user. Or at least it claims to.
I say "claims" because I honestly can't see the AI at work here, if there is one. Most AI-powered logo makers pose questions to learn more about your preferences before generating customized logos, but Logaster…doesn't. Instead, you simply enter your company name to immediately view dozens of logo options.
If there is some kind of AI, it certainly doesn't work very hard to learn anything about you. I'd categorize Logaster's logos more in the realm of "tweaked templates" than truly AI-generated design. In either case, the logos are decent but definitely not outstanding.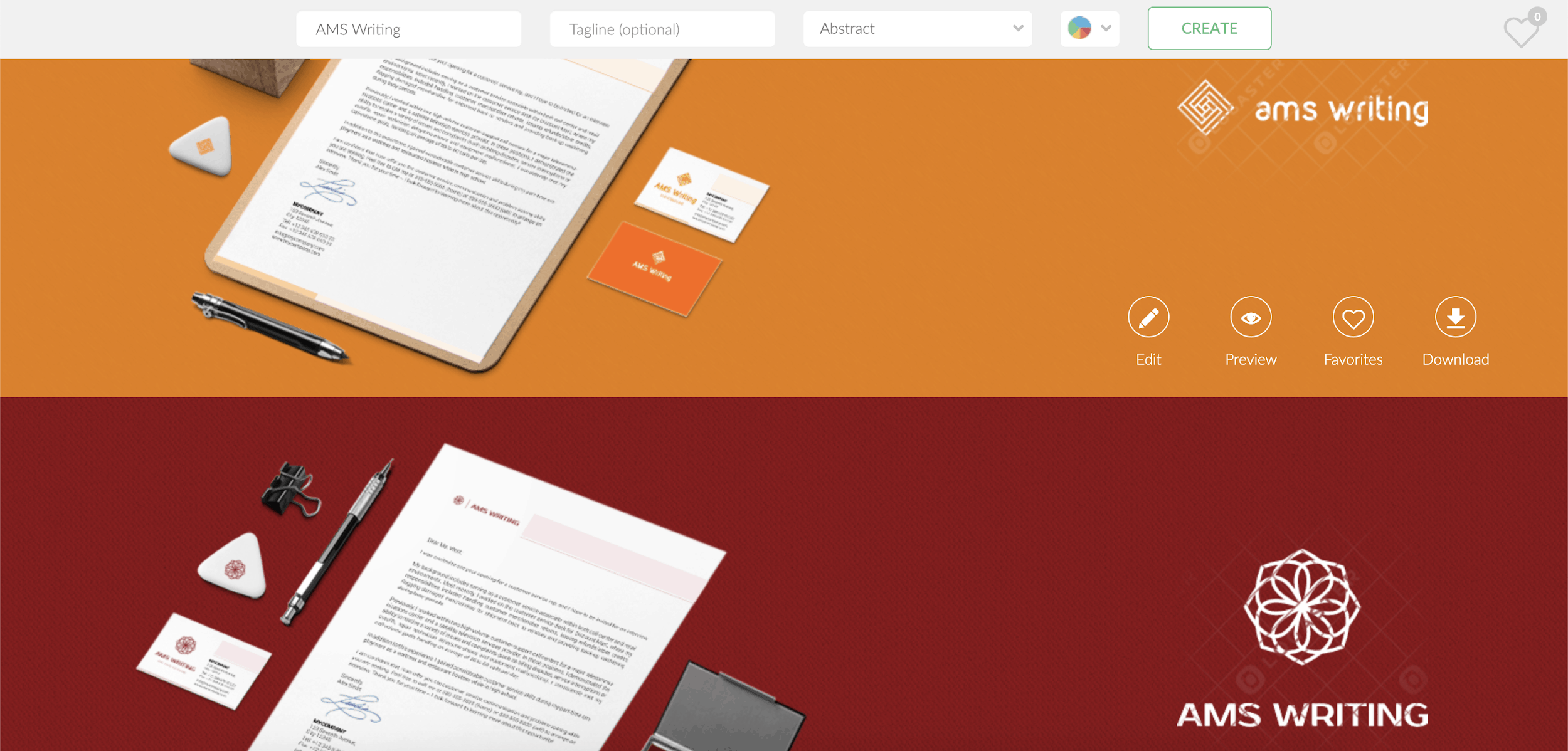 As far as I can tell, you can scroll infinitely for more logo designs. I counted 84 before stopping – and even then, there was a button to view more.
You'll Get a Speedy Startup
Logaster's fast startup process could be either an advantage or a disadvantage, depending on what you want:
By skipping the step-by-step wizard asking about your favorite fonts and colors, you'll get straight to the logo designs. You won't waste any time.
On the other hand, the logos you get are pretty generic. After all, you didn't train the AI, so how could it know what you like?
If you don't mind a slightly longer startup process (longer by only minutes), then I'd recommend another AI-powered platform like Wix Logo Maker or Tailor Brands. By answering just a few questions at the start, you'll get much more personalized logos to work with.
Logo Customizations Aren't Bad
Despite the so-so designs, you can actually make some pretty creative logo customizations. In addition to standard edits to colors and fonts, I like that:
The font library is varied and interesting.
You can move text and icons on a simple drag-and-drop interface.
You can easily toggle between seven logo layouts (shown below).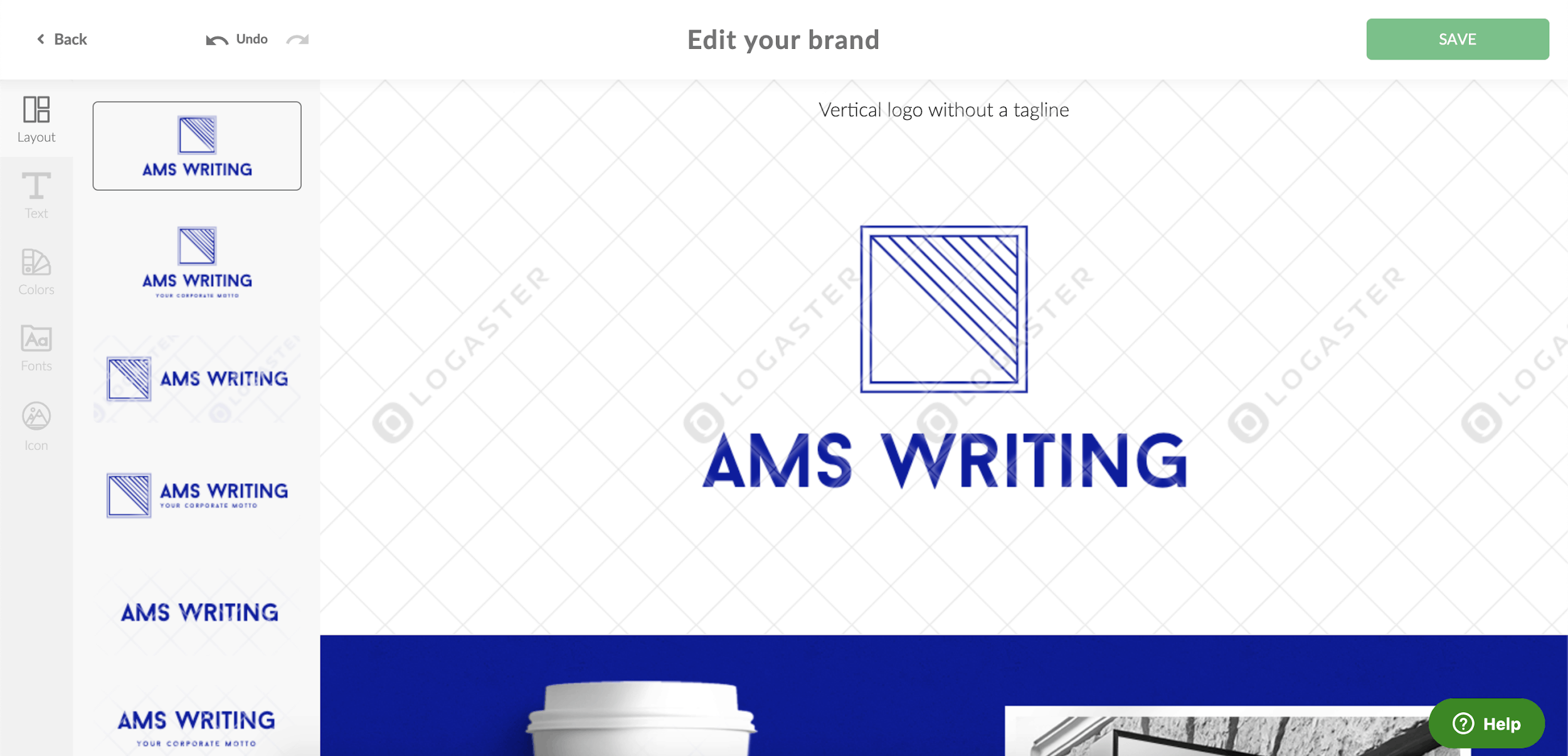 I only have two major complaints:
You're limited to pre-selected color palettes.
The Logaster watermark is very distracting.
I understand the purpose of a watermark, but higher-quality platforms like Wix Logo Maker don't need a huge watermark, so why does Logaster?
This is just one point where Wix Logo Maker comes out ahead. If you want a more detailed breakdown of all the biggest logo design services, check out my colleague's detailed logo design service comparison. He tried the top DIY logo makers and professional logo design services on a quest to find the #1 service out there. Read the rundown to find out who won his contest (and why).
You Can Download Useful Files for a Fee
Depending on the logo package you purchase, you can download the most important file formats:
High-resolution PNG and JPG files
Full-color, black and white, and transparent files
Vector PDF and SVG files
With these files, you can easily use your logo in any context. Transparent files make it easier to display your logo anywhere, and vector files scale up infinitely for printing at large sizes.
You can also download a free logo sample at any time. This low-res PNG is free for non-commercial use and lets you try out your logo before buying.
Pricing and Support
Logaster's website is available in nine languages (ten, if you count Mexican Spanish as its own language, which Logaster does and my Mexican friends definitely would):
English (US/UK)
Russian
Spanish
Spanish (Mexican)
Japanese

German
Portuguese (Brazilian)
Turkish
Mandarin
French
You can create your logo in these languages, plus many others. I successfully tested Swedish, Thai, Nepali, and Finnish, though the font selection is more limited for non-Latin-based alphabets. (In many fonts, you'll get the little "question mark in a box" because certain characters just don't work.)
I contacted customer support for clarification, especially regarding right-to-left languages, and their response was, "The only way to check this is trying." So…very honest, but also not very helpful to us.
Three (Oddly Named) Pricing Options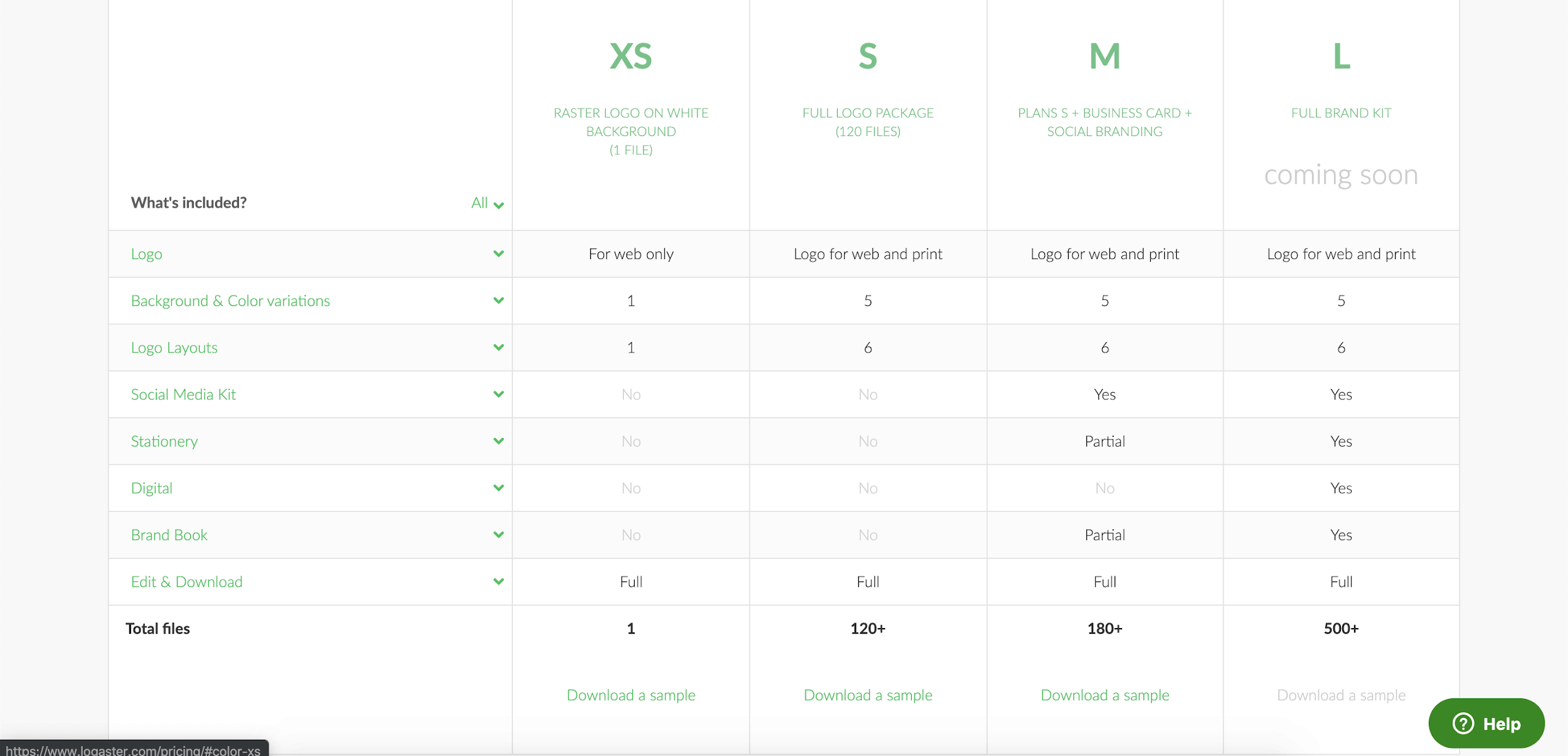 You can currently choose from three logo packages: XS, S, and M. (The premium one, L, is yet to be released.) Don't get confused, though: these somewhat strange names have nothing to do with the size of your logo.
Since the XS plan only offers files for web use, your business would likely need the S or M package, both of which offer vector files and a mix of additional branding products. The more expensive packages also give you six layout variations (two horizontal, two vertical, and two small versions), something I haven't seen from other logo makers.
With every logo package, you'll get:
Full commercial usage rights
Unlimited free edits to any design element of your logo (e.g., icon, color, font, text, or layout)*
Unlimited downloads of all files
Logaster offers many ways to pay: Visa, Mastercard, PayPal, Skrill, wire transfer, or e-check.
*Heads up: The pricing page claims that free edits are available for a "limited time only," but a customer support agent clarified that that's not the case. (More on that below.)
Customer Support? No Complaints Here
If you possess inquiries regarding your logo, you have the option to complete the online contact form to receive a confirmed response within 24 hours (or 48 hours during weekends). Additionally, you have the choice to dispatch a message via Facebook, VK (the foremost social network in Russia), or Telegram. For those who prefer self-assistance, the comprehensive FAQ section at the base of the contact form is also available for reference.
As noted above, I was curious about Logaster's "unlimited changes" policy, since it's pretty unique among logo makers. To get some clarification, I filled out the online contact form to ask. I did receive a response within the promised 24 hours (more like 12 hours), and the agent's answer was brief but polite and clear.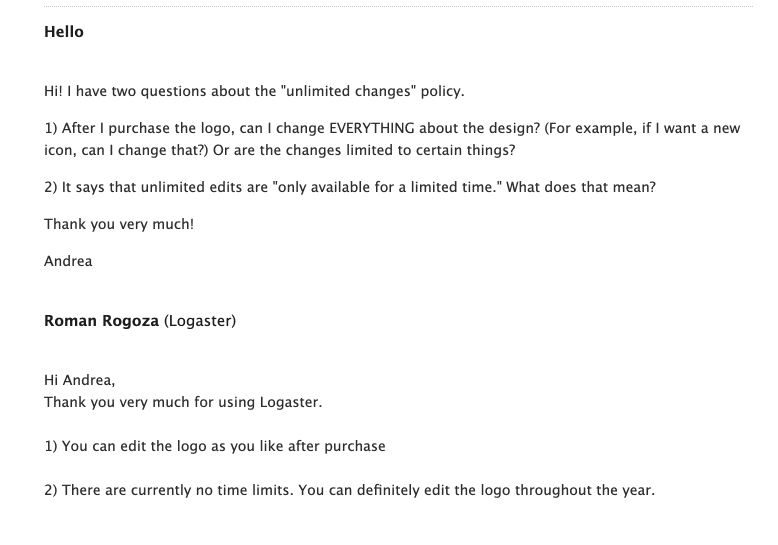 Since the "limited time only" thing is apparently not true, I do have to say that it seems like a bit of a shady "BUY NOW" tactic. But I do at least appreciate the support agent's honesty.