OnlineJobs.ph Is a Job Board – With Some Extras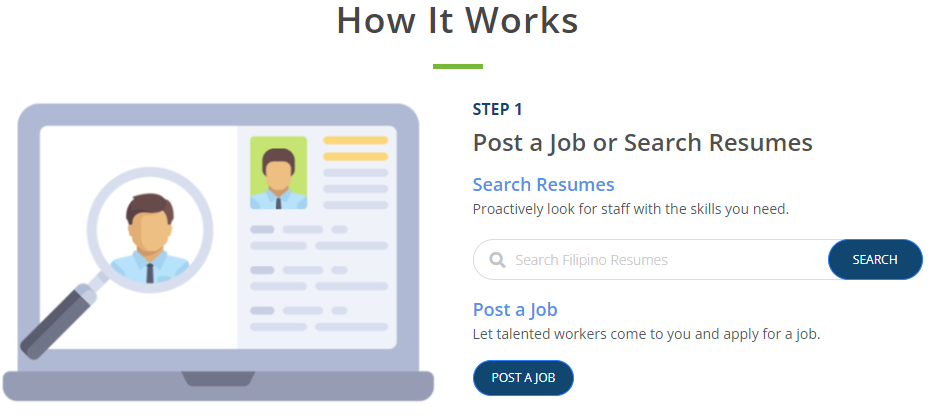 OnlineJobs.ph is a large platform that connects professionals and businesses with Filipino talent. Employers can either post jobs on the website and have people apply or browse profiles and contact potential employees directly.
Unlike other popular outsourcing platforms like Fiverr and Upwork, OnlineJobs.ph isn't designed to host freelancer profiles. Most Filipinos on the website are seeking full-time (or part-time) work, not one-off projects. If you're not looking to hire long-term, OnlineJobs.ph probably isn't the right choice for you.
The hiring process is easy, and there are tools you can use to track time and quickly pay your employees. You'll find Filipinos looking for work as virtual assistants, accountants, social media marketers, video editors, developers, copywriters, and more.
OnlineJobs.ph isn't a middleman service. You pay to post jobs and access the website's talent pool, and that's pretty much it – there are no additional fees. Once you've found your hire, you can even cancel your subscription and take work outside the platform.
Read on to find out whether OnlineJobs.ph ticks all the right boxes for you.