Fiverr Business Has All the Tools You Need to Outsource and Manage Talent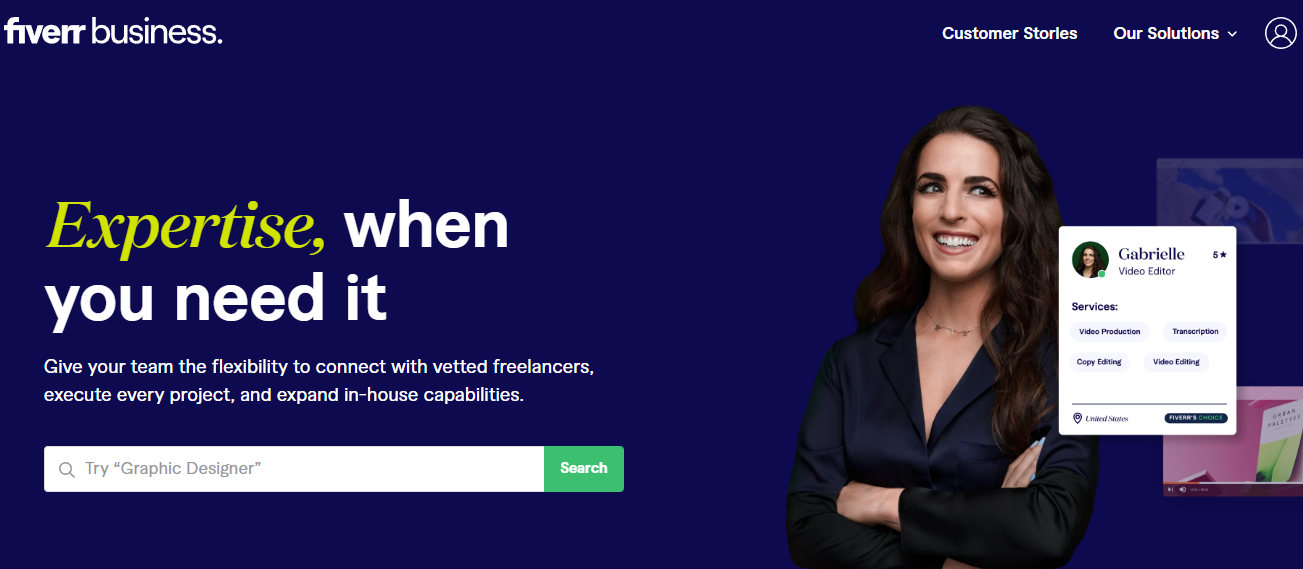 Fiverr is one of the best freelance websites in 2023, and there's no indication that will change any time soon. But what about Fiverr Business? How is it different, and is it worth signing up for a new account?
Fiverr Business lets you find multiple freelancers on the platform and build a team to work on bigger projects. Although it shares many familiar features with regular Fiverr, Fiverr Business is a different service with tools for coordinating team members and keeping tabs on your budget.
Fiverr Business is easily accessible via the regular Fiverr menu. Log in to your existing Fiverr account, click on your profile picture, and select Fiverr Business. If you decide to switch back to a personal account, you can easily do so through the settings.
I tested all the tools Fiverr Business offers to see if they could increase our output and boost productivity – spoiler alert, they definitely did! If you're working with small teams and tend to outsource talent often, you'll love this new iteration of Fiverr – did I mention that it's free?
The ability to assign different projects to team members while also making sure I have complete control over the budget was what did it for me.
Within a few days, we had created our own little list of experienced freelancers that were always a click away. And knowing that I was drawing from a pool of hand-vetted freelancers was a huge relief.
You might not need all these features if you only hire freelancers occasionally. In that case, a regular Fiverr account will do just fine.