Super Form Builder for Surveys, but You Have to Pay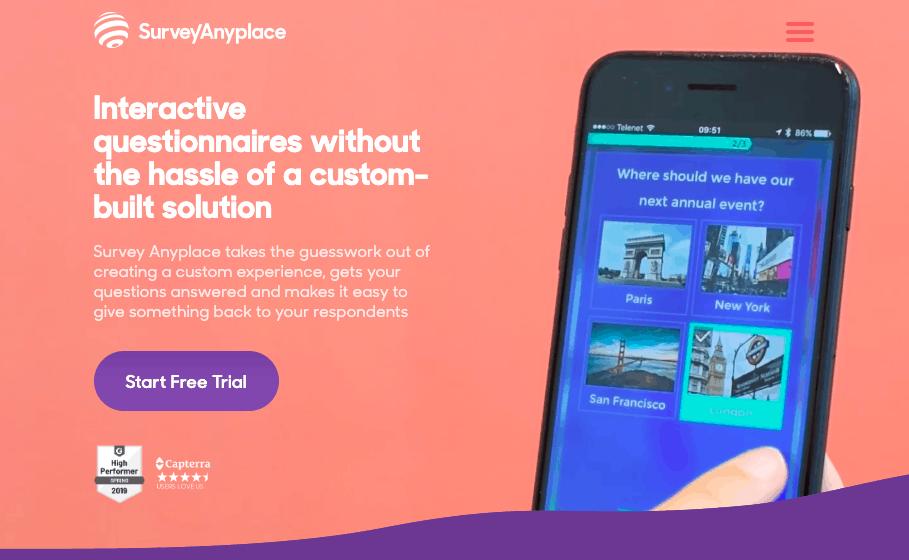 As its name suggests, Survey Anyplace is a form builder designed specifically for creating surveys. It's great for market research, assessing customer satisfaction, and HR (human resources) – but you'll find no options here for lead generation and contact forms.
The company itself is based in Belgium, serving users around the world. Help articles are available in English, French, and Dutch, however, so there's a distinct European focus.
While there's no free version of the form builder, you can sign up for a 7-day free trial.
Is Survey Anyplace worth paying for, or are you better trying a survey builder with a free plan, like SurveyMonkey? Will it suit your form-building needs? Keep reading for my expert opinion on what Survey Anyplace has to offer.