Letter logos are a great foundation for virtually any style of logo design you could want. And utilizing the "Z" in your company's name can be done both creatively and affordably. There are countless ways to turn your "Z" logo into a one-of-a-kind reflection of your company. Need some design ideas? You could keep the logo simple by using subdued colors (like pastels and neutrals) and plain, serif-style fonts. For a quirkier style, try funkier, more graphic-like fonts, patterns, and colors that pop. Whatever style you're leaning toward, hiring a talented designer is imperative to get an attractive design that's as professional as your company. Before you can get your perfect logo, you need the right logo designer. Would if I told you that hiring a professional designer doesn't have to be expensive?
Keep reading and I'll break down exactly how you can hire a pro designer for just $5.
---
9 Best Z Logos
With so many logo design platforms to choose from, deciding which one to use can be difficult. In a bid to make things a bit easier, my colleague carried out a thorough logo design service experiment. Check out his
expert logo design service review
 to see how each platform performed in his test.
Getting Your $5 Logo Design
When was the last time you were able to buy something of really high quality for only $5? You might not remember because quite possibly, it's never happened before. Quality is usually costly. But what if your new logo didn't
have
to set you back thousands of dollars to be beautiful, bespoke, and professional? With Fiverr, the days spending loads on logo design are over. Fiverr is a freelancing platform that hosts designers offering logo packages that begin at $5. There are thousands of talented graphic designers on the site, many of whom have been designing for years. Prices do vary but most designers offer their "Basic" package at the super-affordable entry price, or close to it. Want to see how it all works? Just
head to the Fiverr homepage
 to get started. As a search term, "Z logo" won't bring up great results. Instead, try searching by design style. "Abstract logo", "initial logo", and "monogram logo" are excellent choices to bring up designers specializing in letter designs. Take a look through the results to see if any of the profiles catch your eye. When something stands out, you can open the profile snapshot by clicking on it. This opens the designer's full profile.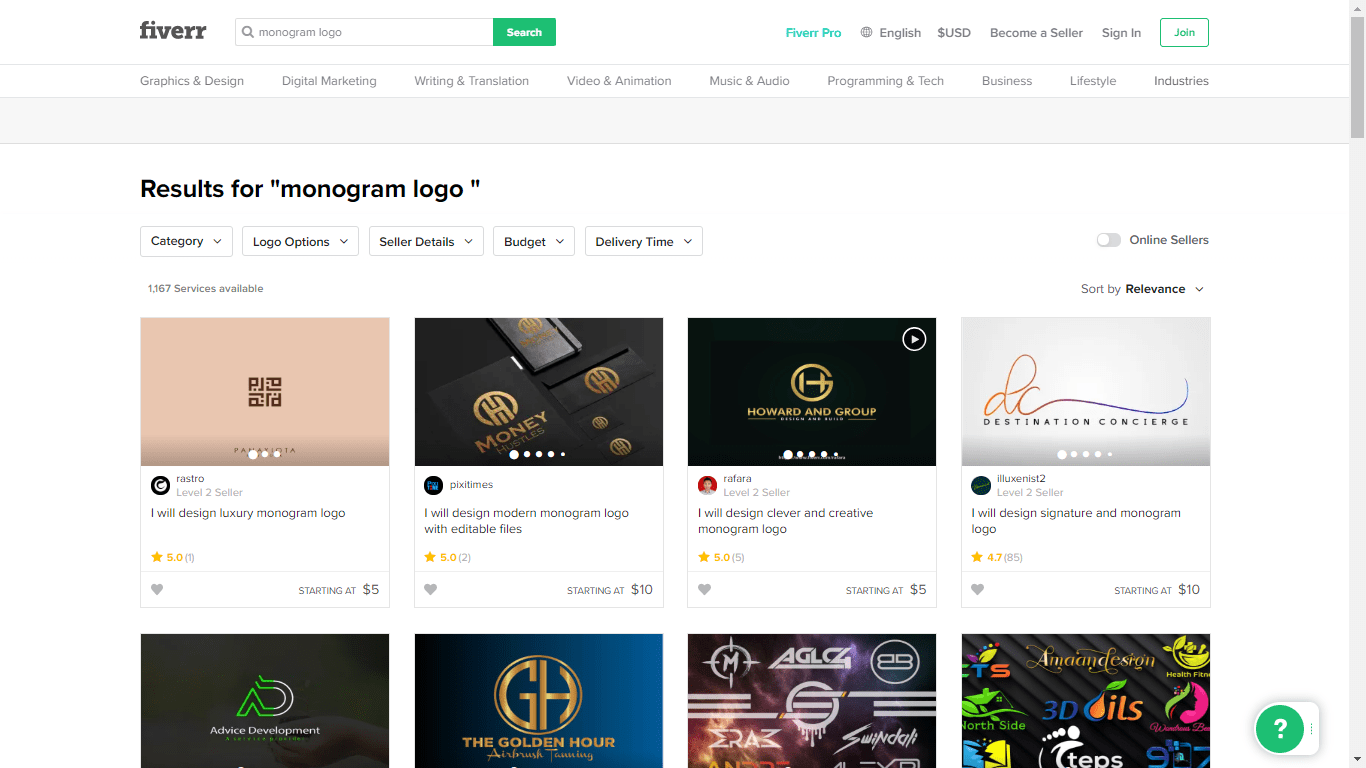 Here you'll find loads of information on package offerings, pricing, customer reviews, and past work. You can also check out the designer's "About This Gig" section for answers to any questions you may have. Once you've decided on a designer, click
Continue
to move on.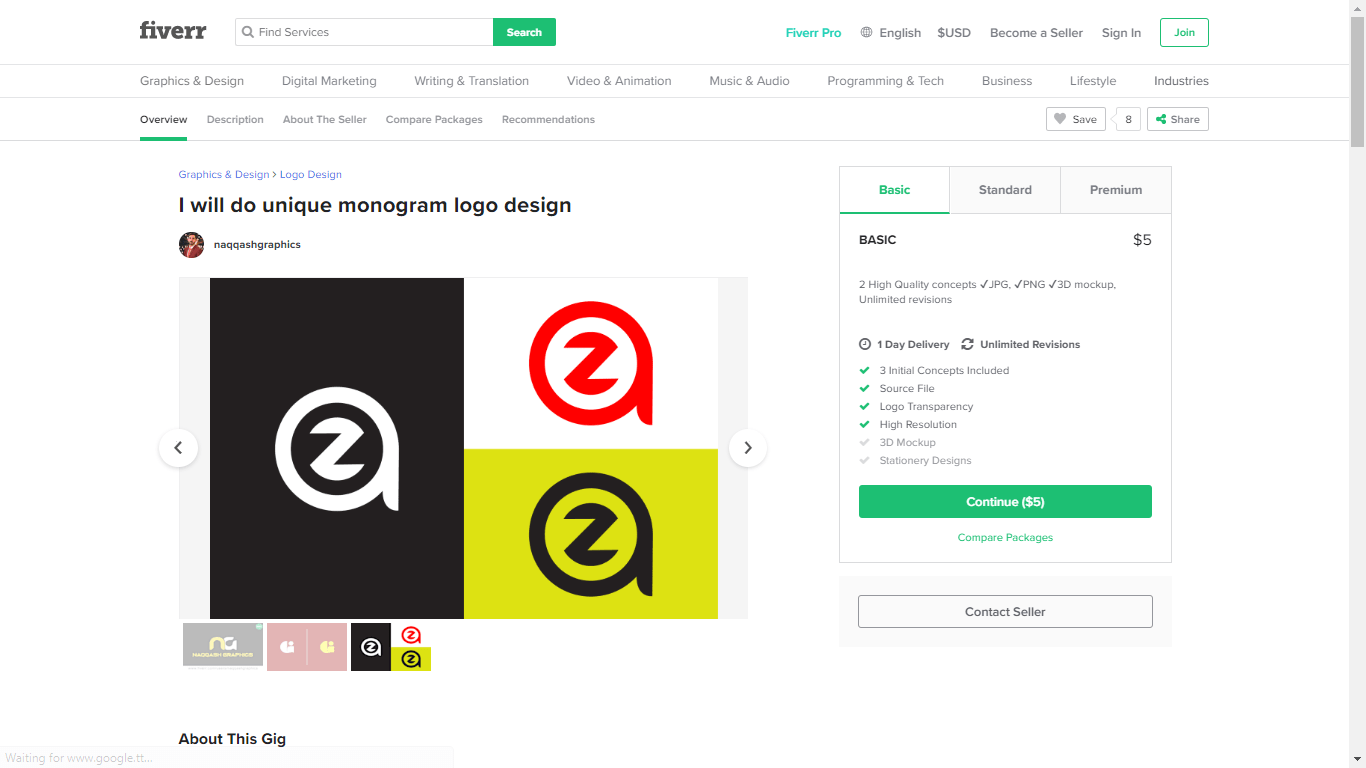 The payment preview page details the services in your chosen package and the final costs. All look good? Click
Order Now
and enter your payment information to finish the hiring process.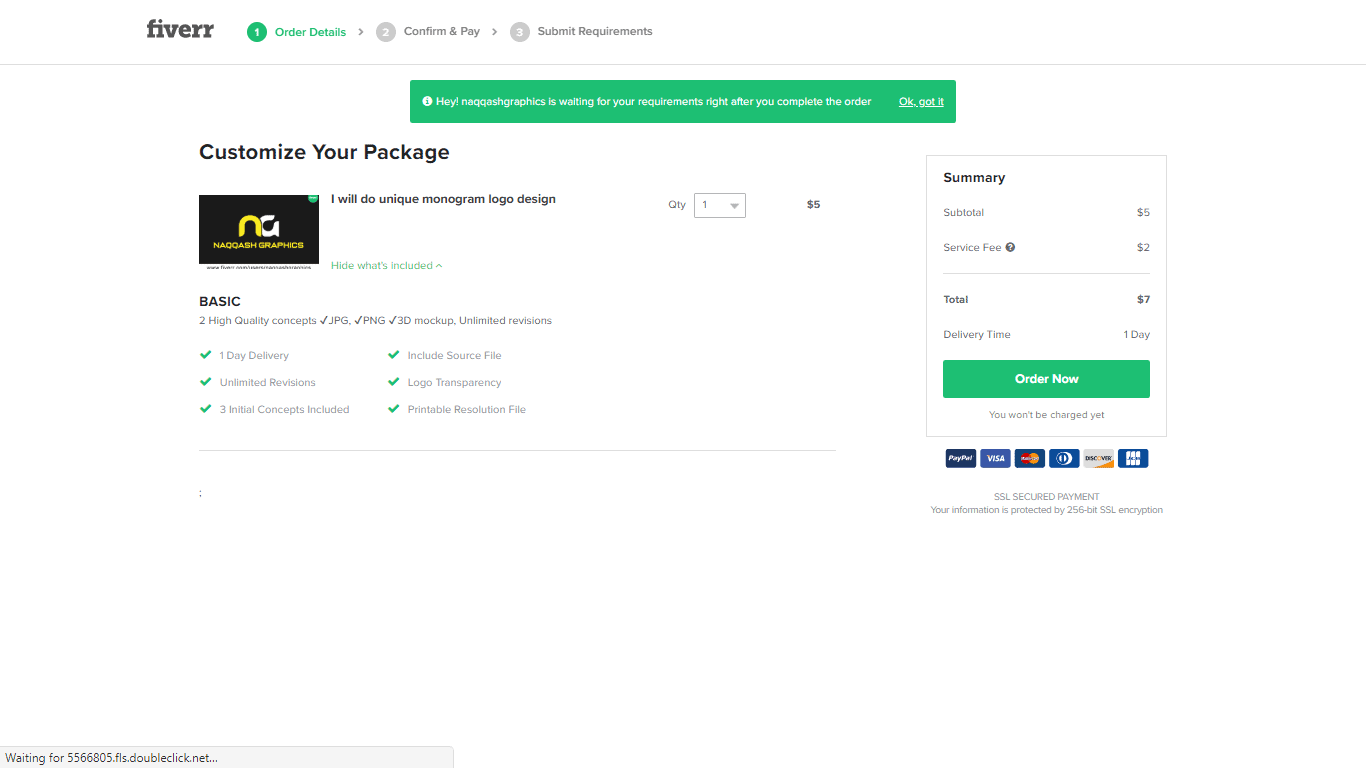 Once they've been hired, you'll be able to reach out to your designer to brief them on your design essentials. In just a few days, your new logo design will be ready and delivered to you! Here are a few other great Fiverr features:
Payment protection – Buying online can be stressful, but not with Fiverr. Once your upfront payment is made, the funds are held until you've approved the finished design. Only then will the money be released to the designer.
Seller levels – Designers are organized into levels based on their customer reviews and time on site. Choose a designer with a higher level to help guarantee top-tier logo quality.
Handy search filters – You can narrow your search for the perfect designer by using filters like logo style, budget, seller level, and delivery time. This ensures the most relevant results to your needs.
Customizable packages – Freelancers offer fixed packages, but that doesn't mean they're inflexible. Many designers offer package extras that you can add for an additional fee, such as 24-hour delivery and multiple revisions.
Get more advice from our experts on
hiring the right Fiverr designer
for you.
How to Create Your Own Logo Design
Sometimes, taking the creative process into your own hands is the best decision. If you know exactly what your ideal logo looks like, or are willing to tinker around to get it right, then consider using a logo maker. A DIY logo maker is as hands-on as it gets. My top recommendation is always Wix Logo Maker. There are plenty of options out there, but I find this tool combines all the best features on the market. Wix Logo Maker has it all: state-of-the-art artificial intelligence (AI), attractive logo templates, and extensive customization options.
Head to the Wix Logo Maker homepage
 to get started. Create a profile (you can sign up using social media or an email) and then enter your company name and tagline.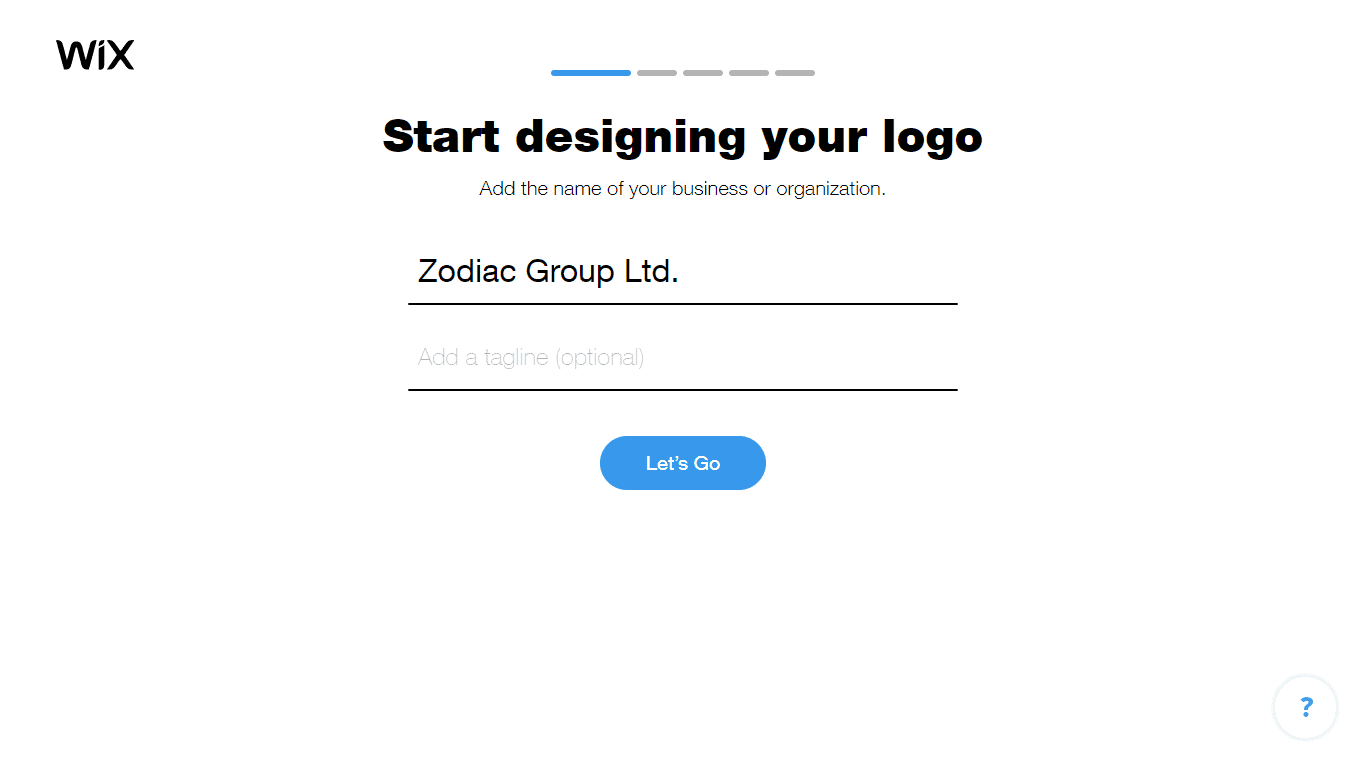 Use the dropdown menu to search for your industry and select it from the list. If you don't find an exact match, choose the closest option available.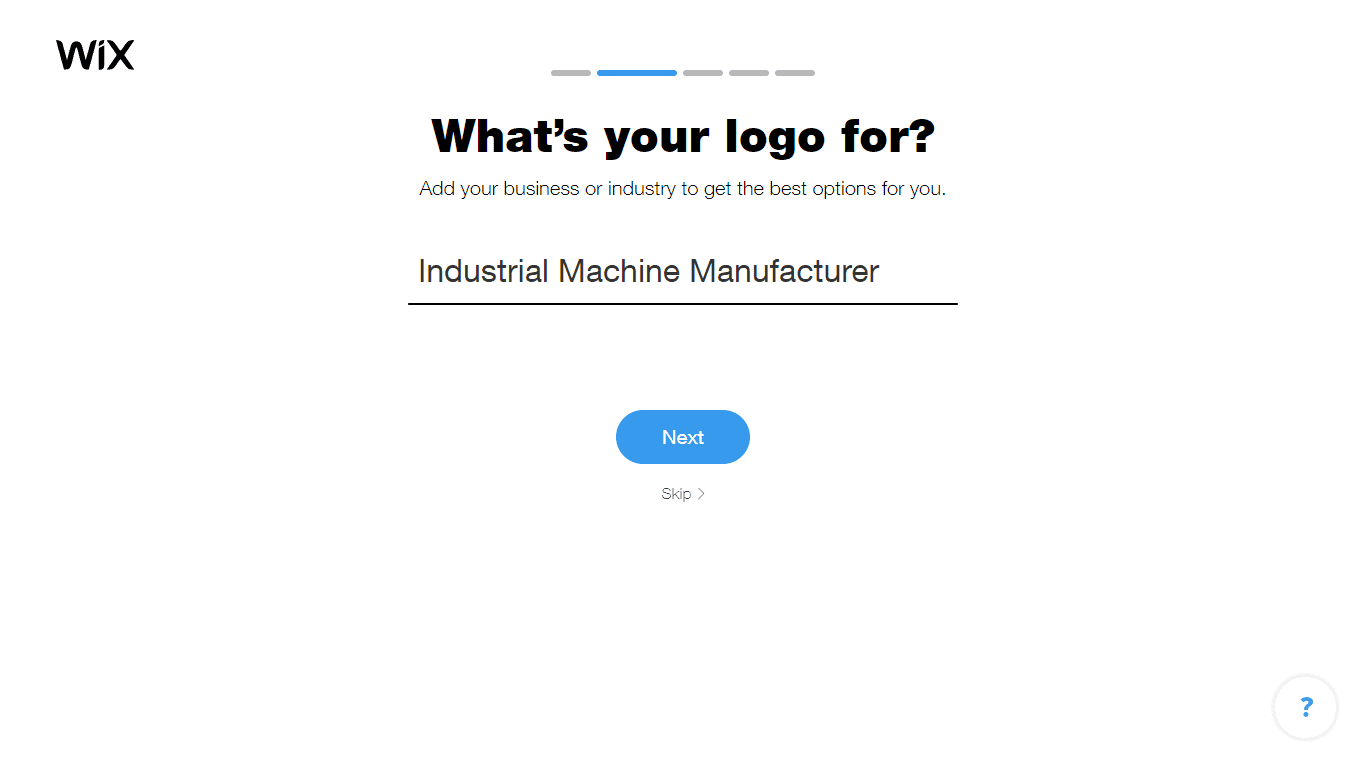 What does your finished logo look like? Tell the AI by selecting words that describe your ideal logo. Playful, creative, or timeless? Choose as many or as few as you need to convey the aesthetic you have in mind.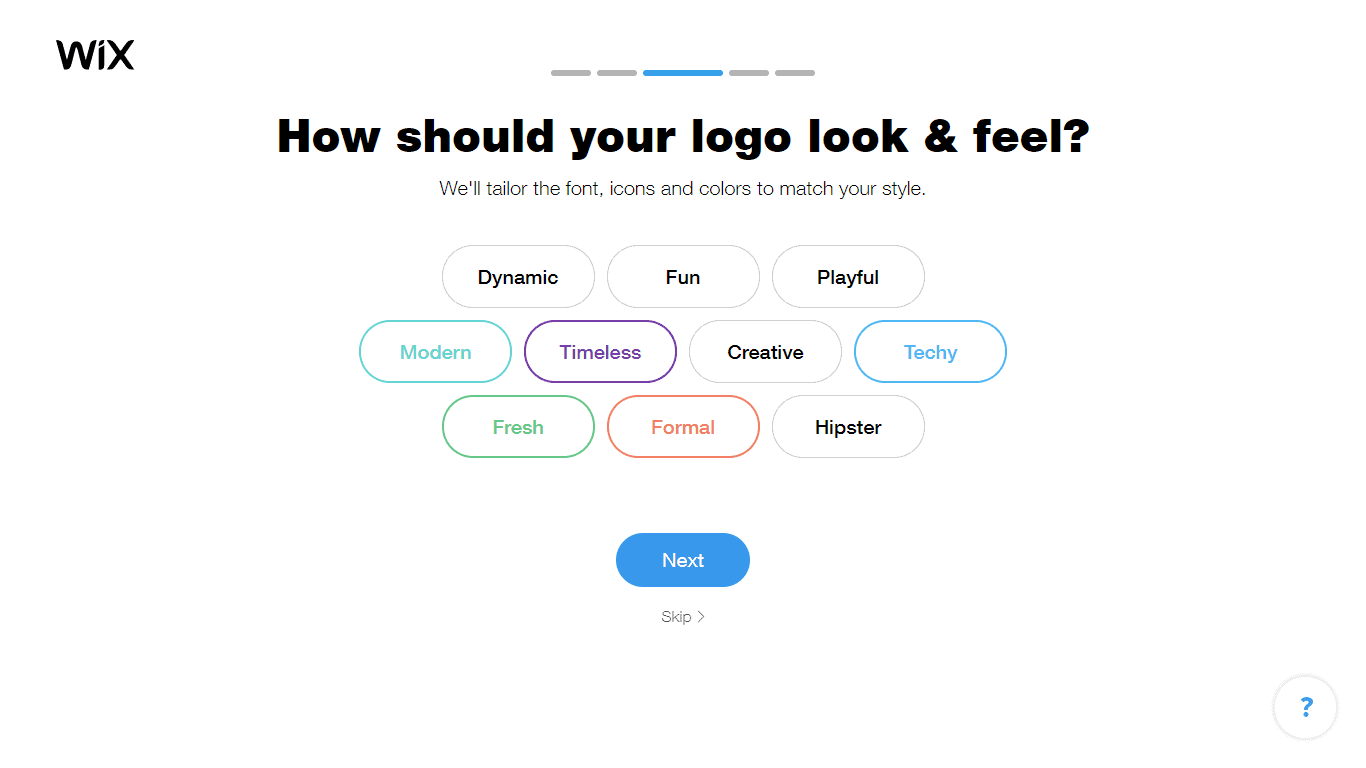 Next up is a sequence of logo pairs for you to compare. This helps the AI learn your preferences. Give Wix Logo Maker an idea of your desired style by clicking on the logo in the pair that you like best.
Finally, tell Wix Logo Maker where you'll be using your logo. If you aren't sure yet, select all the options, just in case.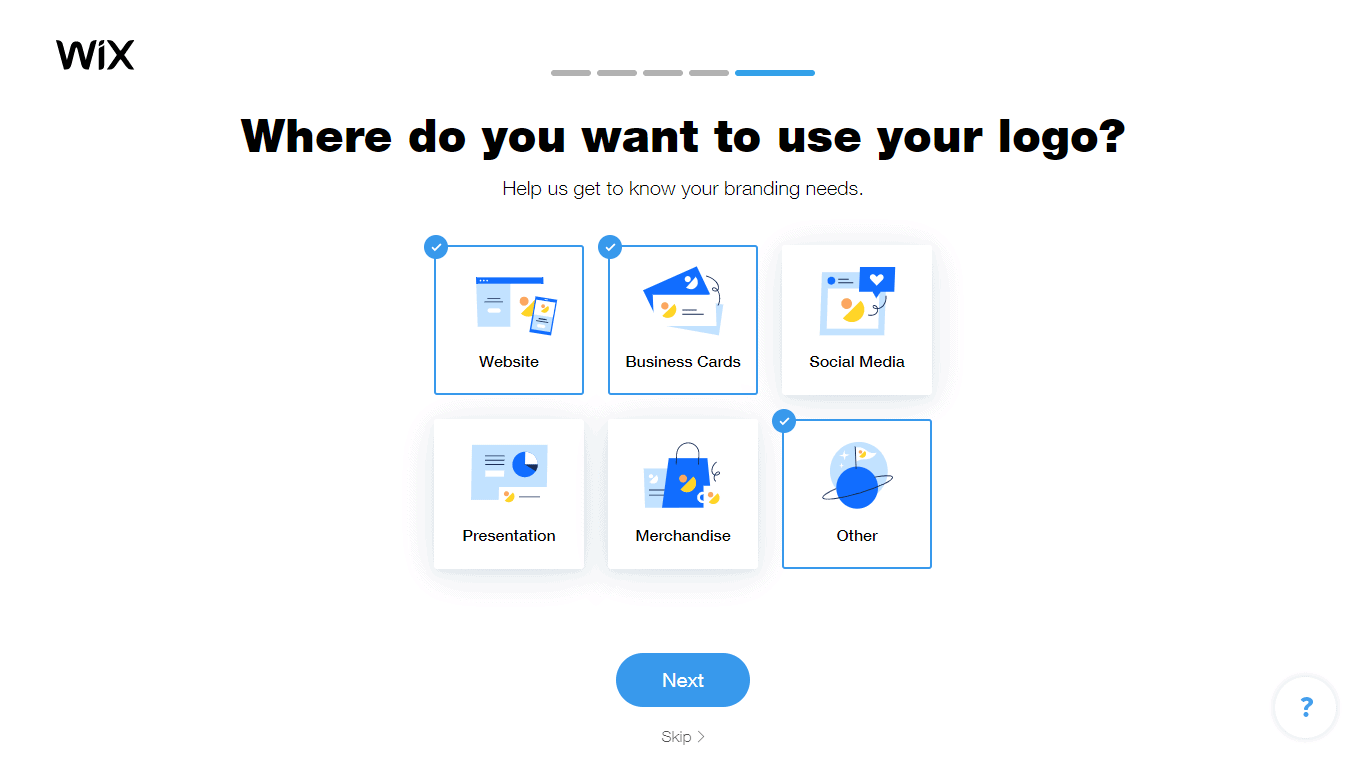 No more questions, now it's down to your creative eye. Take your time reviewing the templates the AI has generated for you. Keep scrolling and click
Load More
to view more suggestions.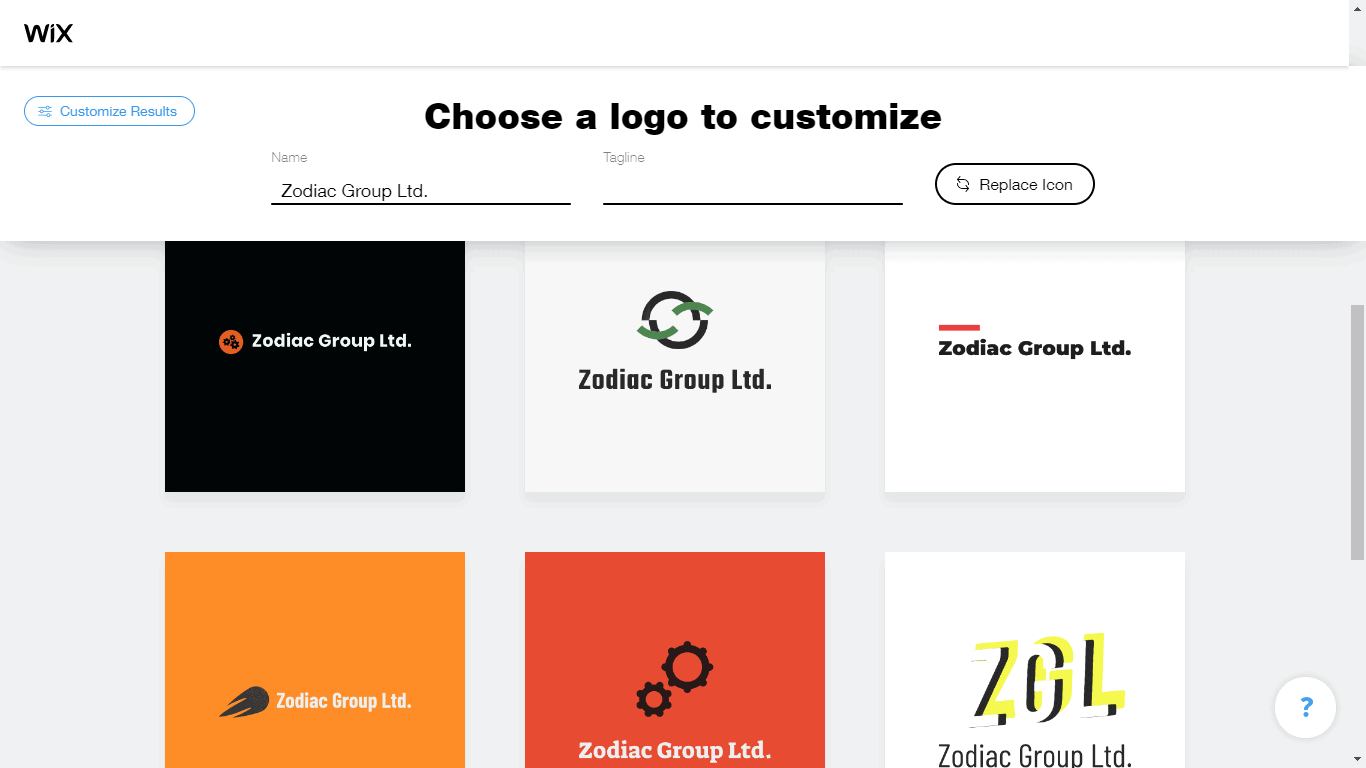 There are lots of results, but you can filter them by selecting
Customize Results
and specifying the types of logos you're interested in.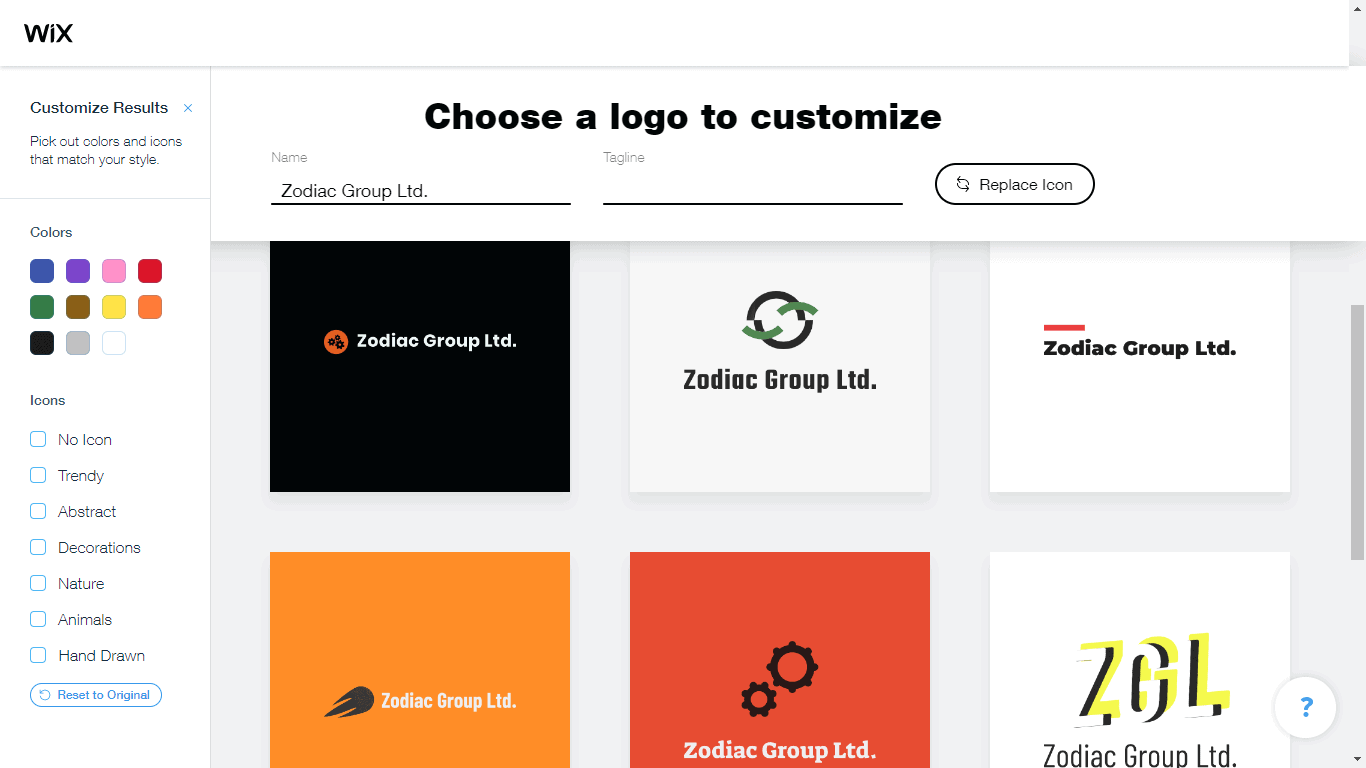 Imagery not quite right? Even though you know you'll be featuring a letter "Z", you might also want to use an icon, too. The
Replace Icon
button will give you access to a sidebar where you can browse a huge range of icon options. I searched "industrial" to match my example company.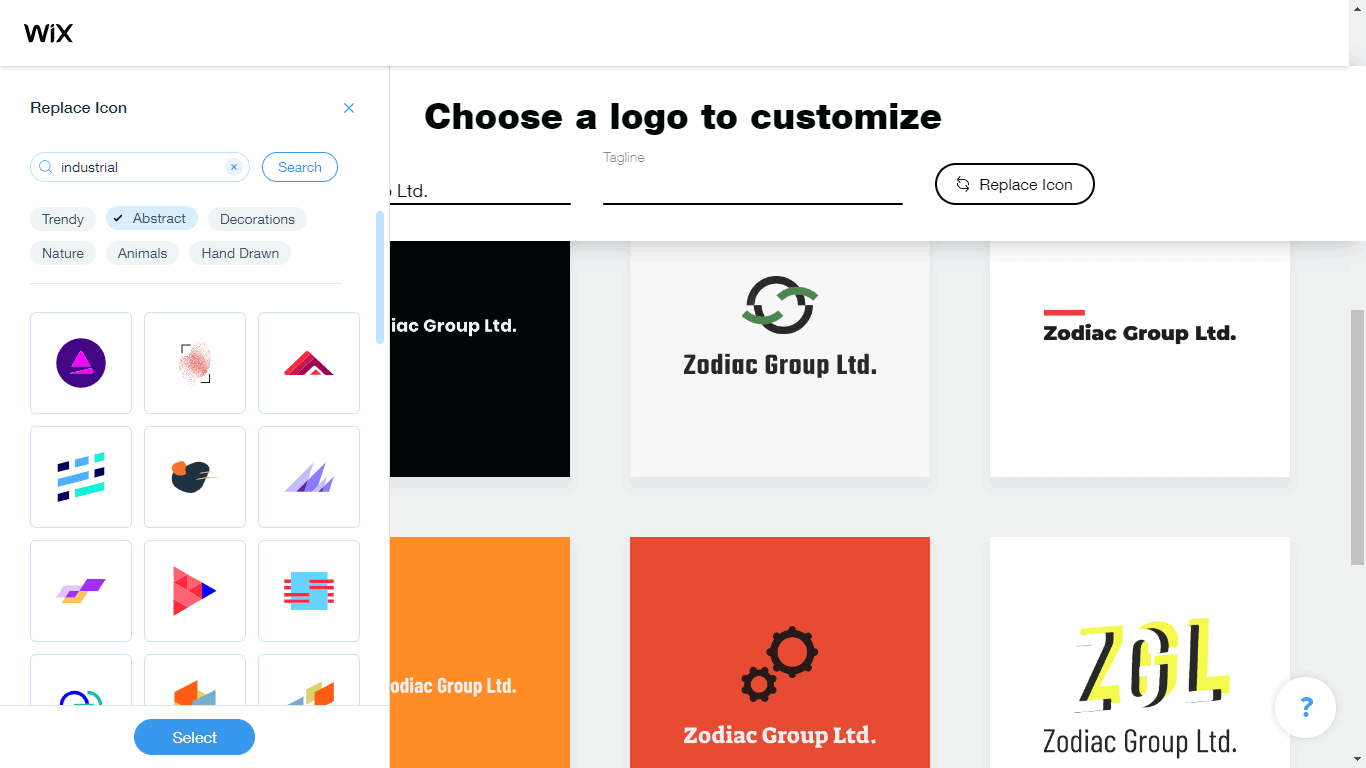 Decided on the logo you want to edit? Click on the design to go to the logo editor. Wix Logo maker has an amazing customization section, fully equipped with features to help you with personalization. Play around with the color scheme or keep it simple and choose a preset palette. Head to the font section to choose the perfect one for your "Z". Originality is key with online logo makers, the more you edit, the more it will set your new logo apart. Get creative and add multiple icons, and keep changing up colors, sizes, and positioning until you land on the perfect design.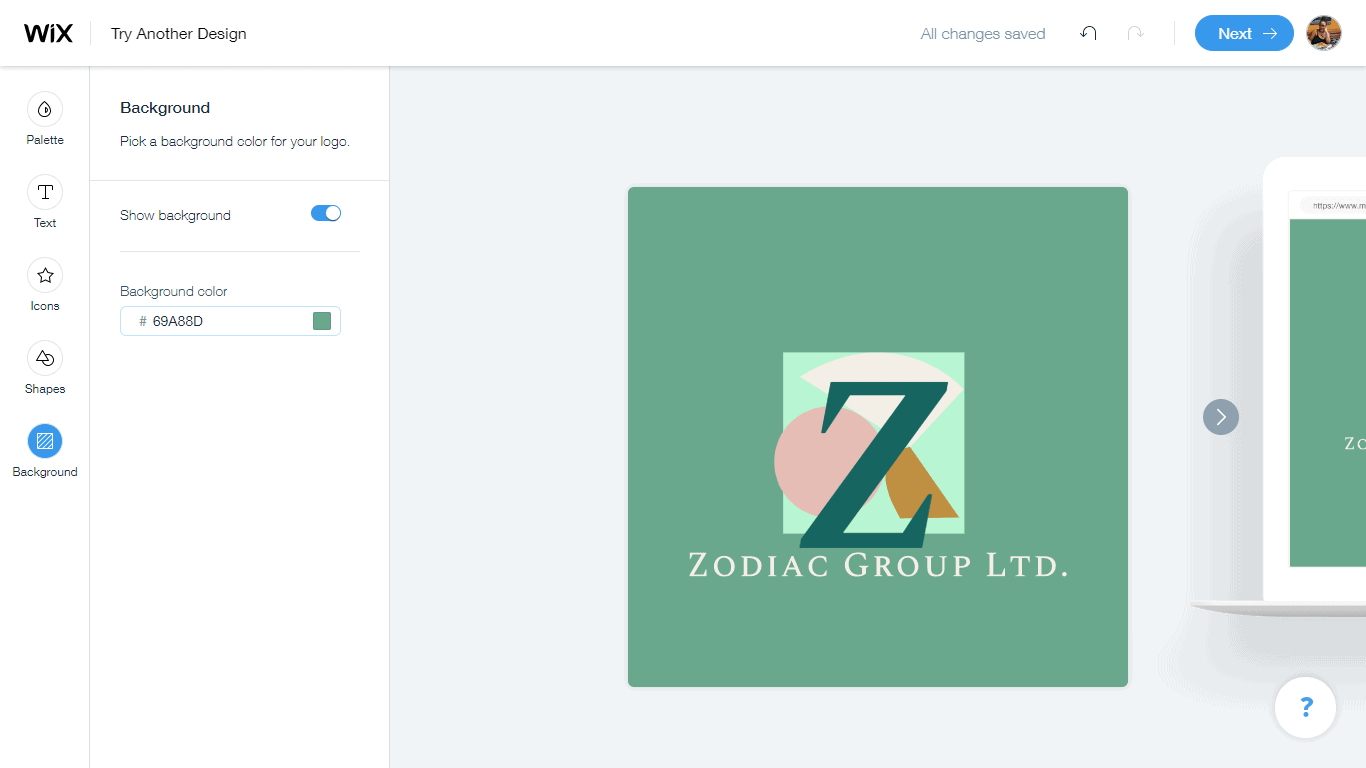 Once you've finished editing, click
Next
to select your package. You have to pay to download your new logo in a usable high-res format, although there's an option to download a small, sample file for your records. Not ready to pay? Since your logo is saved to your profile, you can come back later and make further changes.
Wix Logo Maker Alternatives:
DesignEvo – With more than 10,000 logo templates in 18 searchable categories (including a letter category!), DesignEvo is a great template-based option.
Looka – Create your new logo and purchase other branding materials for your company all in one place. Looka is perfect for startups and companies looking to completely rebrand.
Find out more about Wix Logo Maker, including more logo examples, in
our in-depth review
.
Wrapping Up
Hiring a professional to design your logo is a no-brainer. Especially when doing so costs only a fraction of what design agencies would charge.
Fiverr gives you access to thousands of freelance logo designers
, ready to work with you to create your ideal logo design.
Wix Logo Maker isn't just a DIY logo making option, it's the best DIY option
. The AI makes your logo design process smoother than ever and the editing tools are second to none. Create your own logo and have it ready to download and use in less than ten minutes! If you still want to keep weighing your options, check out my colleague's
comprehensive logo design service comparison
. He features examples from each service, which may help you make a final decision.