Keep reading and I'll explain how you can hire an affordable designer for as little as $5!
---
9 Best Y Logos
To find the best logo design service, my colleague conducted an experiment with some of the most popular design platforms. He pulled together his results in a
full-scale logo design service review
. Take a look to see the results for each design platform, including the one that ended up creating our new logo!
How to Get a $5 Logo Design
You might be wondering how on earth you can get highly skilled graphic design work for only $5. Most design agencies charge thousands for even a simple logo. Want to know the secret? Tapping into a market of reliable, experienced freelance designers. Fiverr is a freelancing platform where you can hire a designer for your project for as little as $5. Each designer sets their own pricing, but thousands of talented designers stay at this introductory price to remain competitive. Because there are so many designers, ranging in style and specialty, you're bound to find a freelancer to suit your needs. If you'd like to explore the hiring process,
head to the Fiverr homepage
 to begin. Start the search for your dream designer by finding the freelancers who specialize in your desired style. Open-minded and not sure where to look first? Try searching terms like "minimalist logo", "monogram logo", and "initial logo" to find designers experienced in letter-based designs. In the results, you can see a little bit of info including a strapline about the designer's specialisms and a few examples of their work. Click to see the full view for more information about the designer and the services they offer.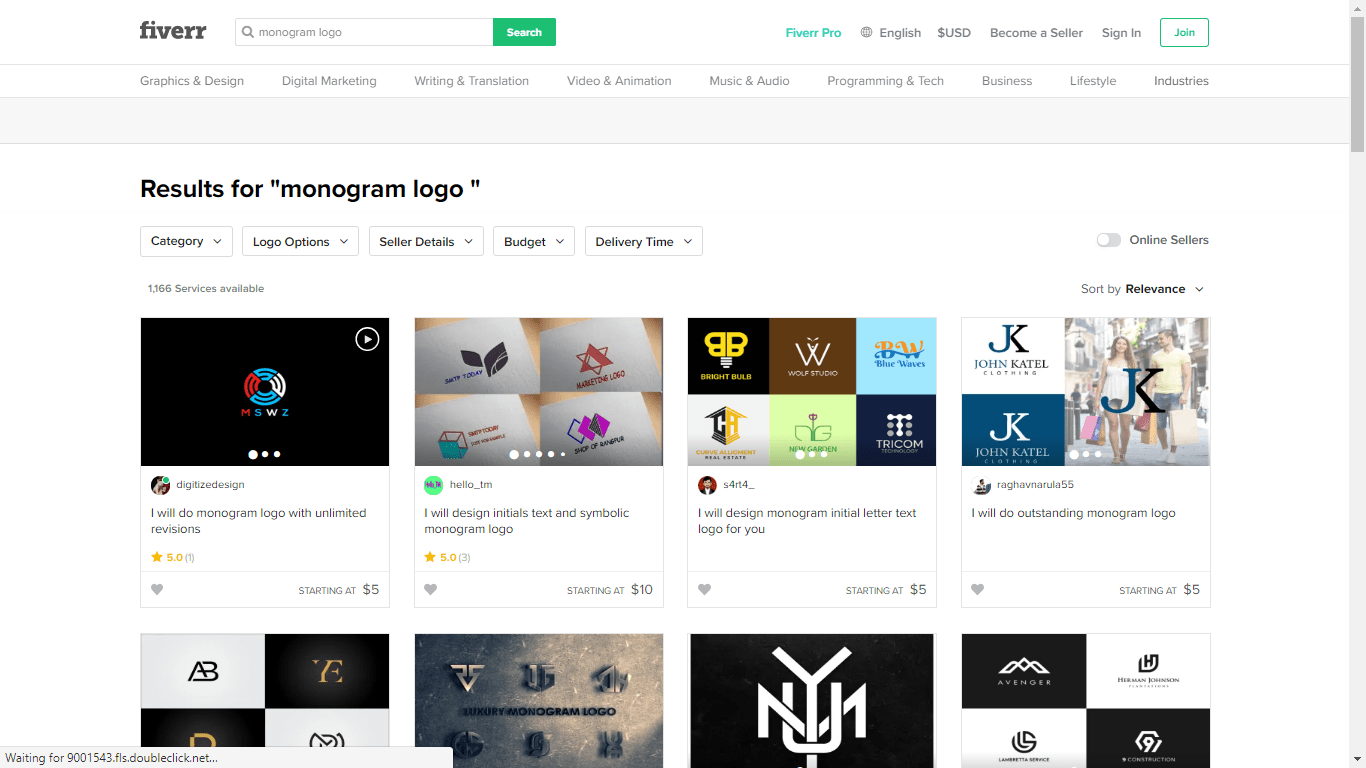 Once in a profile, explore the "About This Gig" section, package offerings, pricing, and customer reviews. Clicking
Contact Seller
allows you to message and ask any further questions you might have. If everything looks good, hit
Continue
to go to the payment preview page.
The payment preview page is just that – a page detailing the cost of your chosen package and its included services. Double-check the information, then click
Order Now
when you're ready to hire the designer. From there, enter your payment information to complete the commissioning process.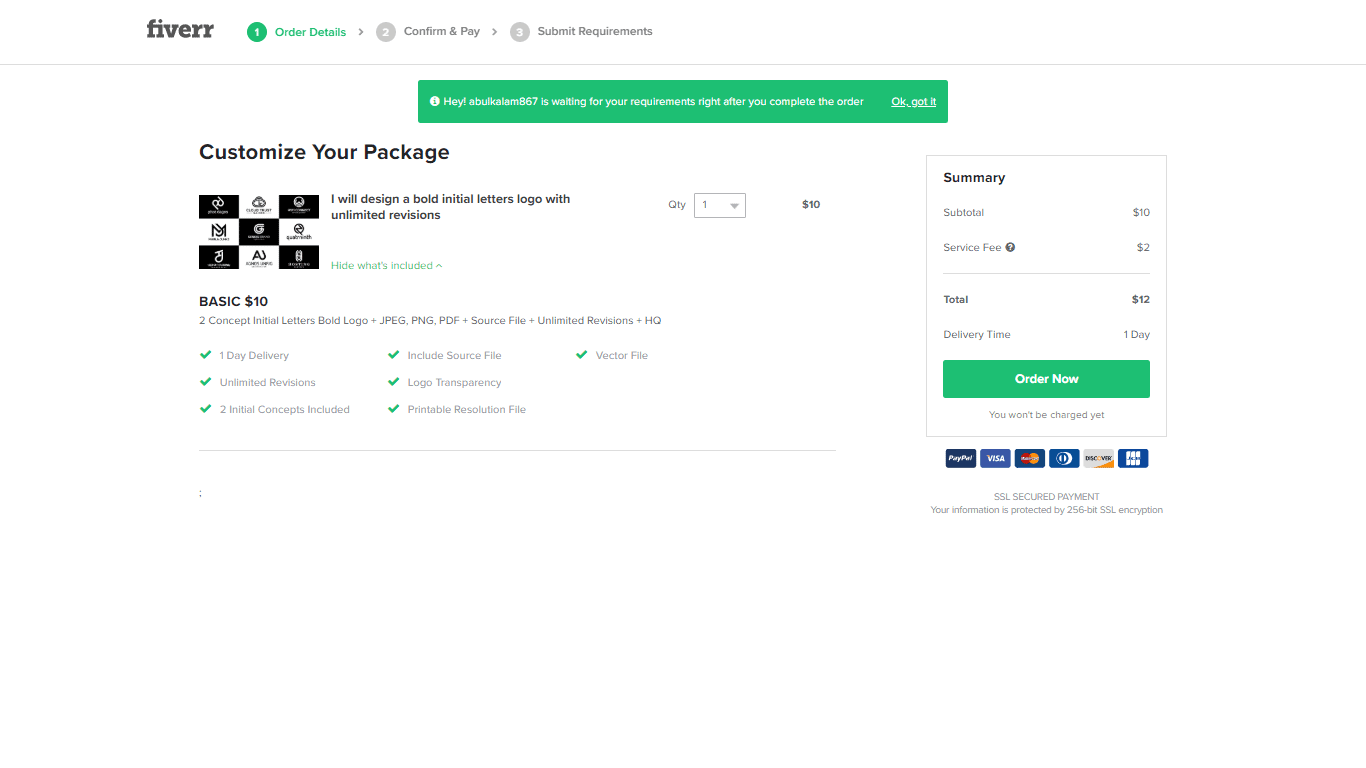 Fiverr is quick and easy to use, but that isn't its only perk:
Customizable packages – For a small additional fee, designers often offer package add-ons like expedited delivery, a 3D mockup, and vector files.
Easy search features – Effectively search through the huge catalog of designers using filters such as logo style, seller level, delivery time, and budget.
No surprise charges – The final cost of your package is just that – final. Your designer can never overcharge you or add surprise fees unexpectedly.
Escrowed payments – Fiverr gives you the ultimate peace of mind when working with a freelancer. Your payment is held by Fiverr until you've received a design that you love. The funds will only be released to the designer once you've approved the design.
Interested in finding a freelancer? Check out our
full Fiverr review
for more tips on hiring designers.
How to Create Your Own Logo
If you want to go it solo, you can use a DIY logo maker to create your new logo. Using a logo maker is quick and easy, but bear in mind you'll need to invest some time and artistic vision to ensure that the finished product is unique enough to stand out in your industry. Wix Logo Maker is always my top recommendation thanks to its combination of user-friendly features and artificial intelligence (AI) to make logo creation as easy as possible. The AI learns what you like based on your answers to a few simple questions, and then will suggest logo templates, personalized just for you. To check out how it all works,
head to the Wix Logo Maker homepage
 and create a profile. Enter your company name and tagline to get started.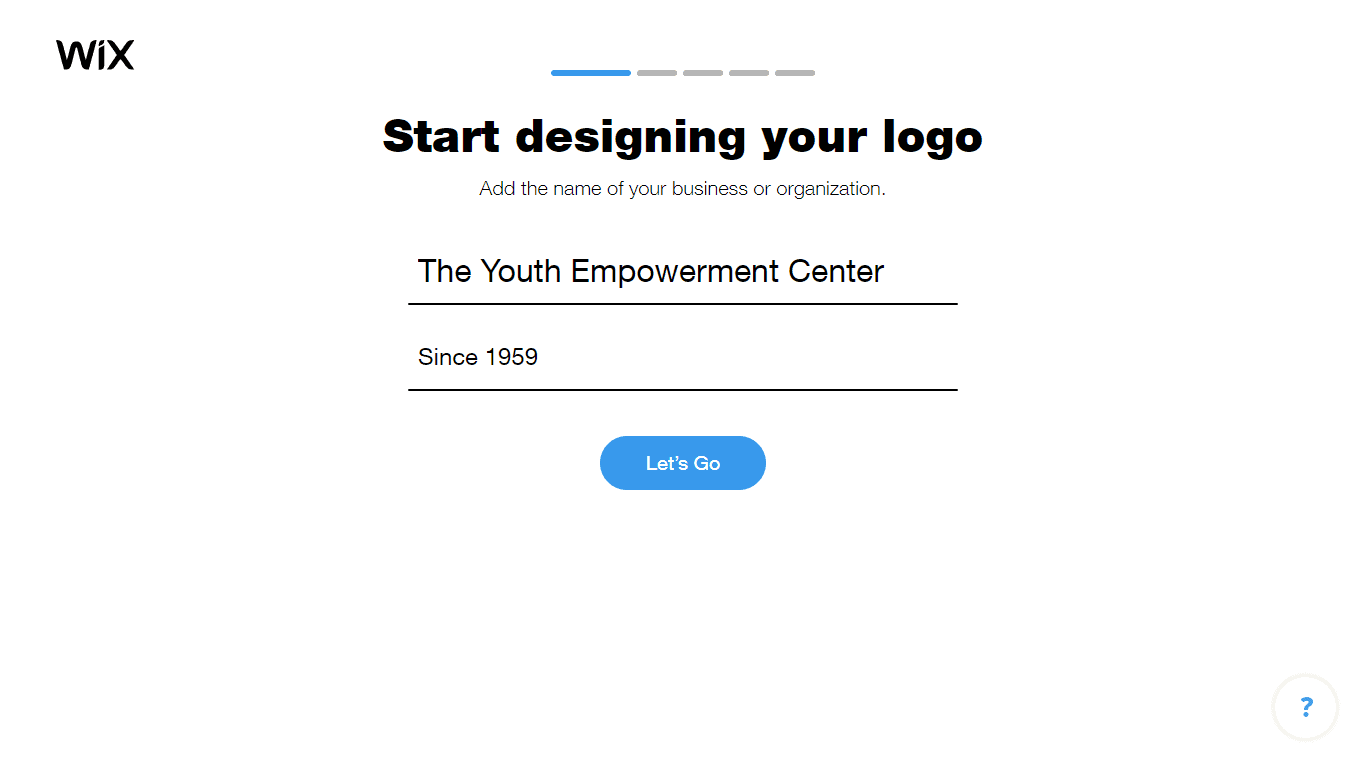 Choose your industry from the dropdown menu by typing it into the space provided. There are lots of industry options, so you should find a close match no matter how niche your field.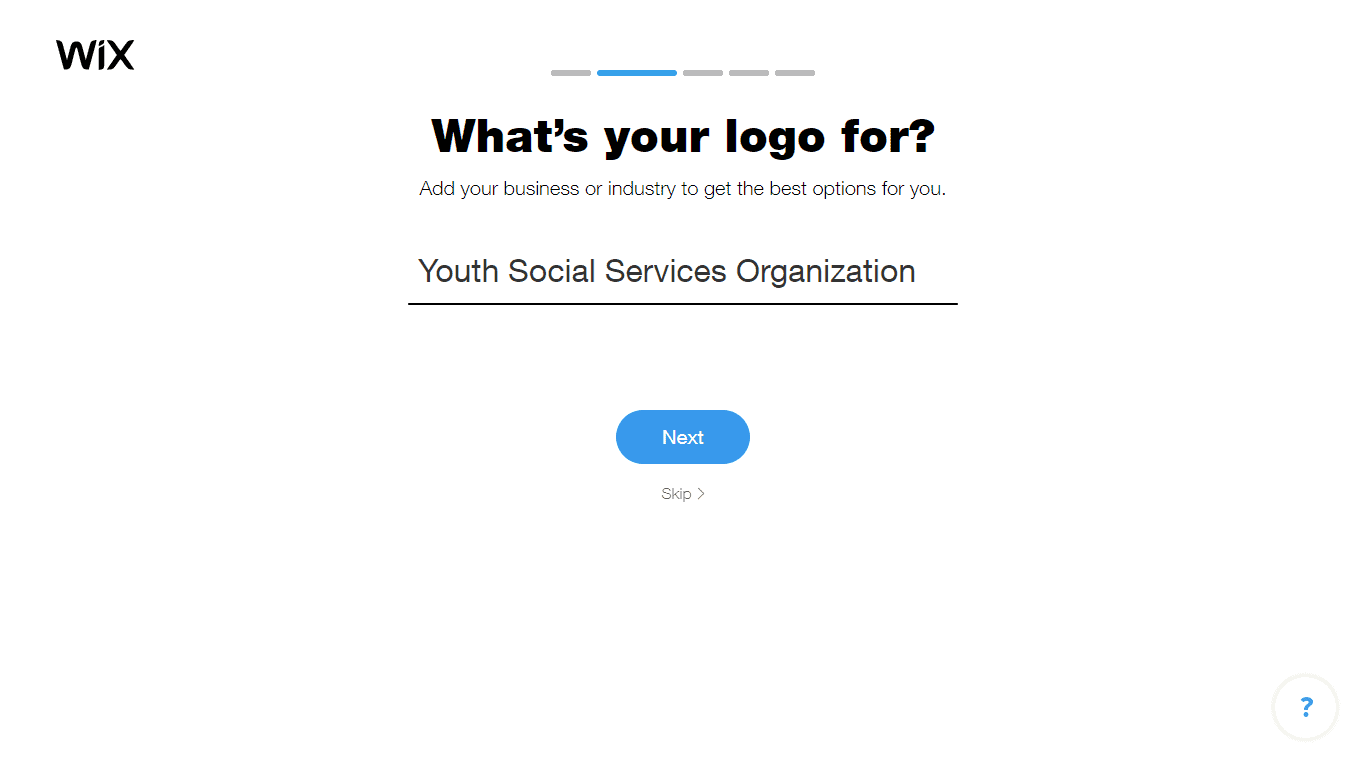 What words best describe the type of logo you want? Select all the words in the group that define what your final logo should look and feel like. It can help to think about how you would describe your company in general.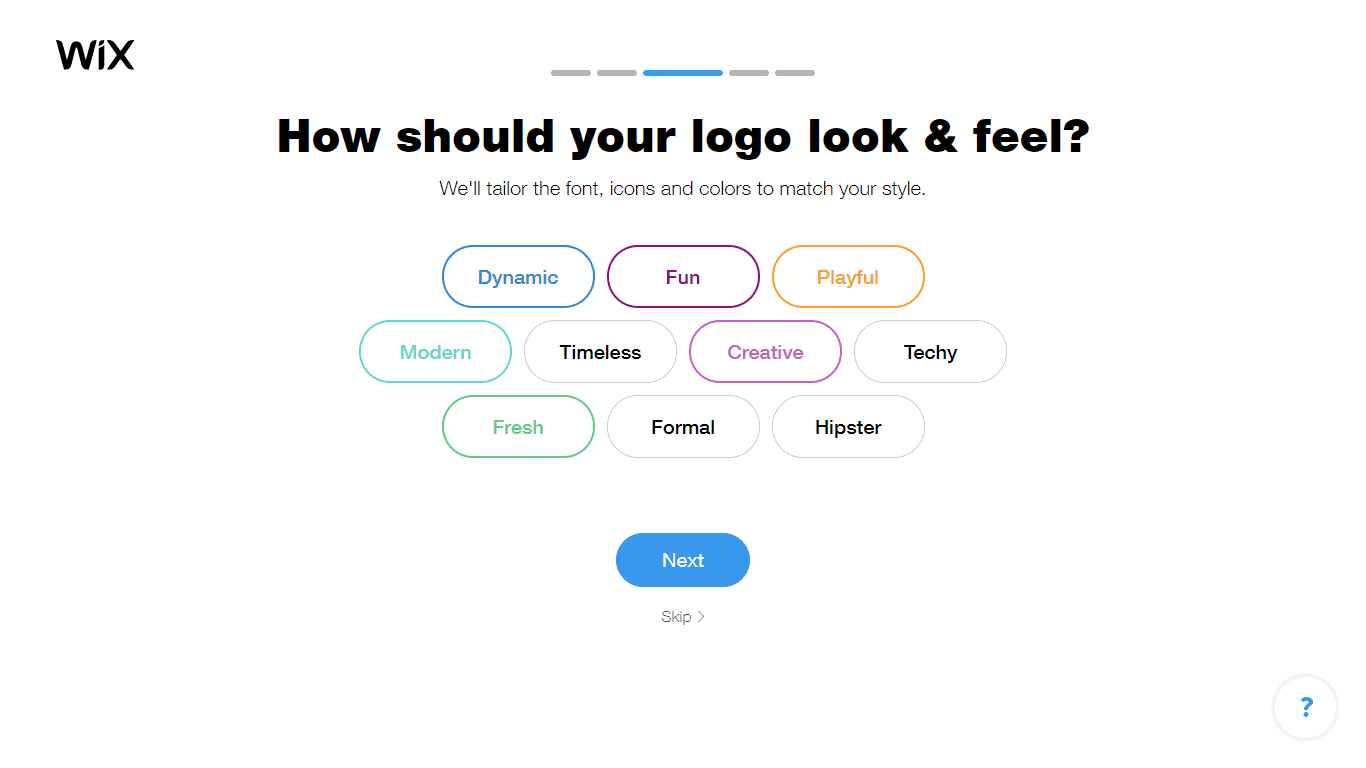 Next, you'll be shown a sequence of logos to compare and choose your favorite. This helps the AI learn which fonts and styles your prefer. You can also click
I don't like either of them
to skip the pair and move on.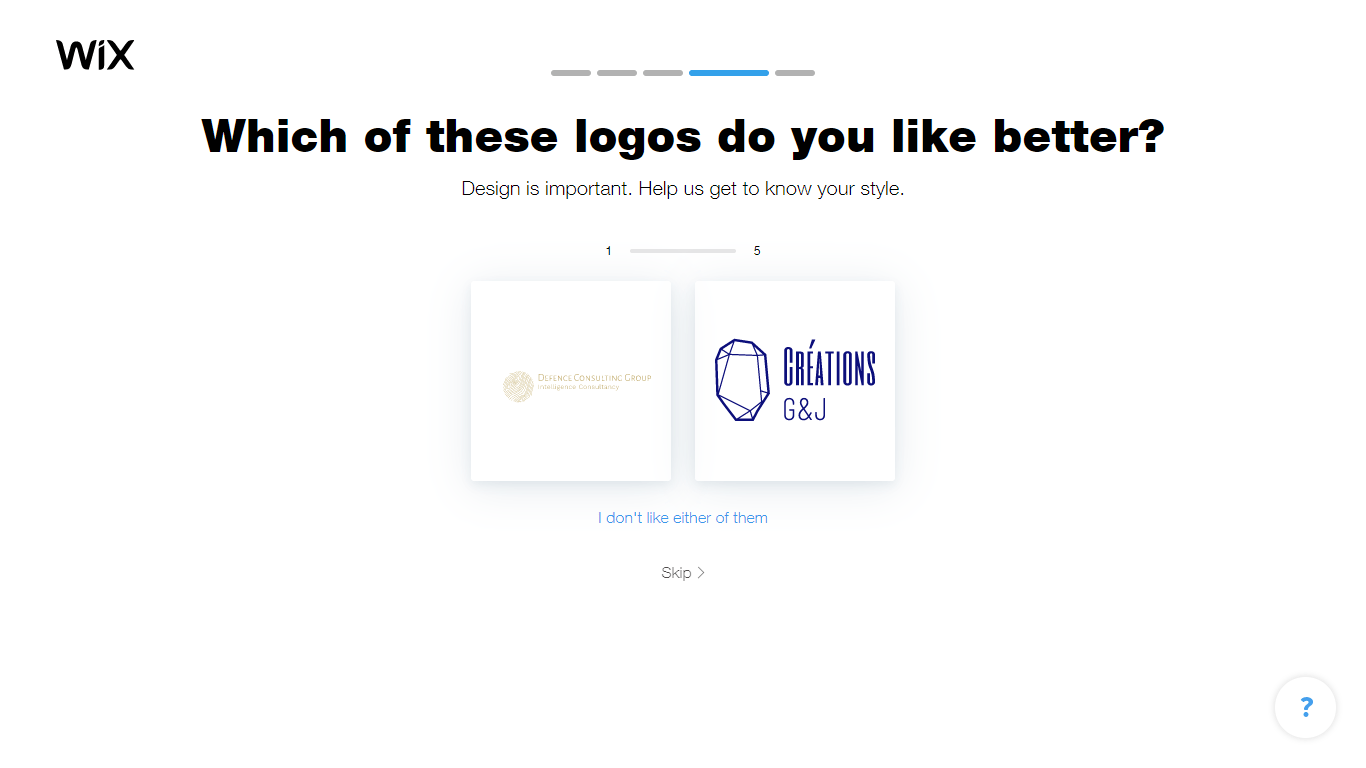 Where will you be using your logo? Choose all the options from the list that apply, like social media, business cards, and website design.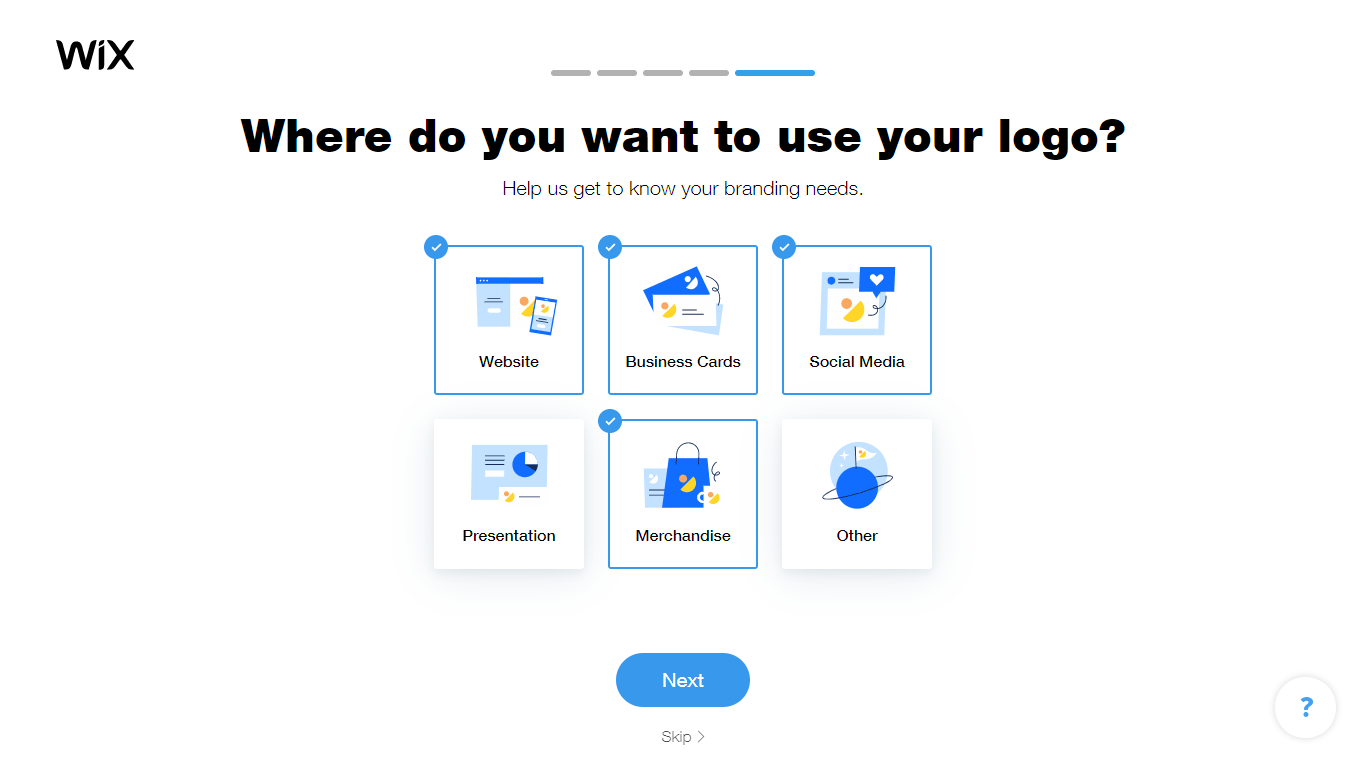 And now, on to your tailored logo templates! Scroll through the results the AI has generated for you to get a feel for the different styles and template designs. At this stage in the process, you're looking for potential, as you'll still have the ability to edit the finer details later on.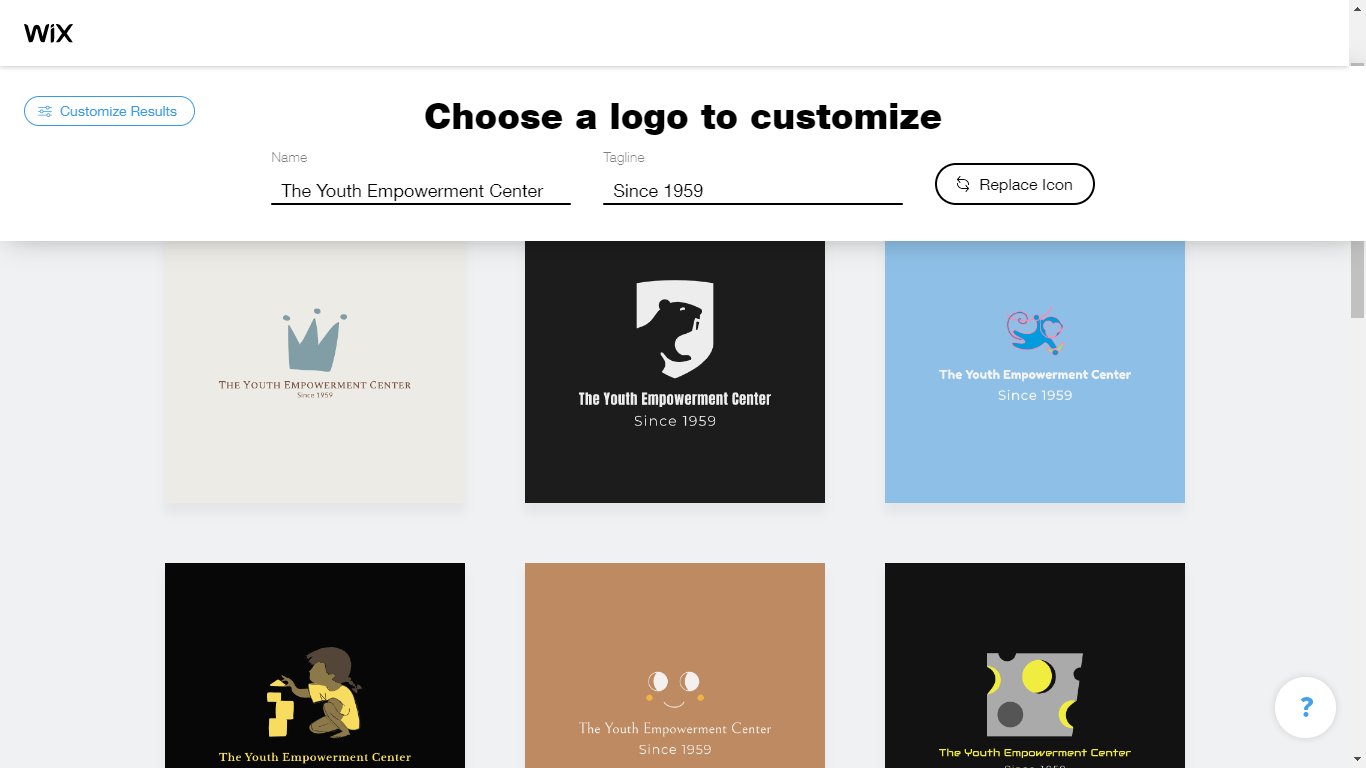 If you'd like to narrow down your results, click
Customize Results
in the top left-hand corner to apply search filters. If you want a letter-only design you can select "No Icon".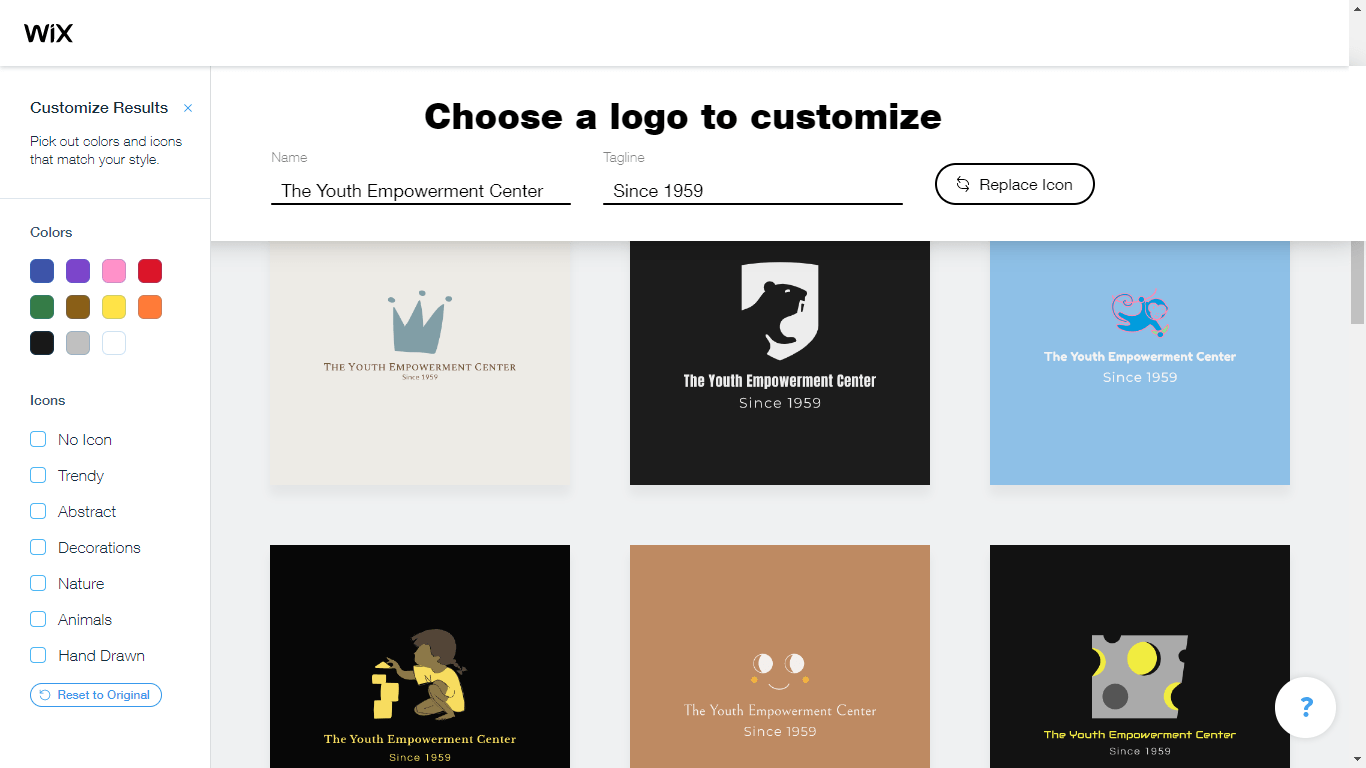 If you want an image as well as featuring a "Y" (you'll add this in the next step), click
Replace Icon.
Here you can choose something specific based on your industry, company name, or mascot. I initially searched "youth", although, in the end, you'll see I opted for a more abstract icon instead.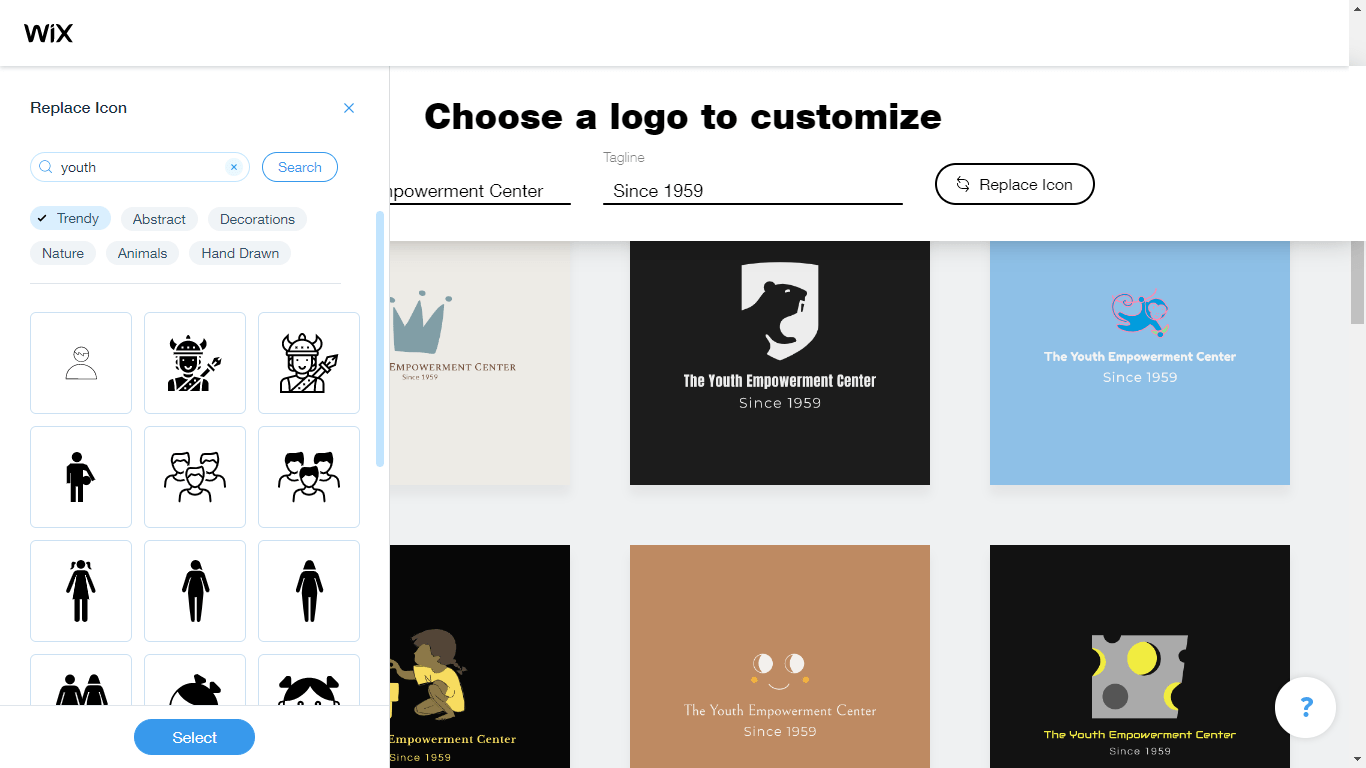 Once you're ready to edit a logo template, click
Customize
to be taken to the logo editor. Wix Logo Maker is well-known for its extensive customization features. Add the "Y" to your logo using any of hundreds of fonts and choose from various preset color palettes or make your own color scheme. You can even add more than one icon to the logo, so get creative mixing and matching icons and letters until you find the right combination.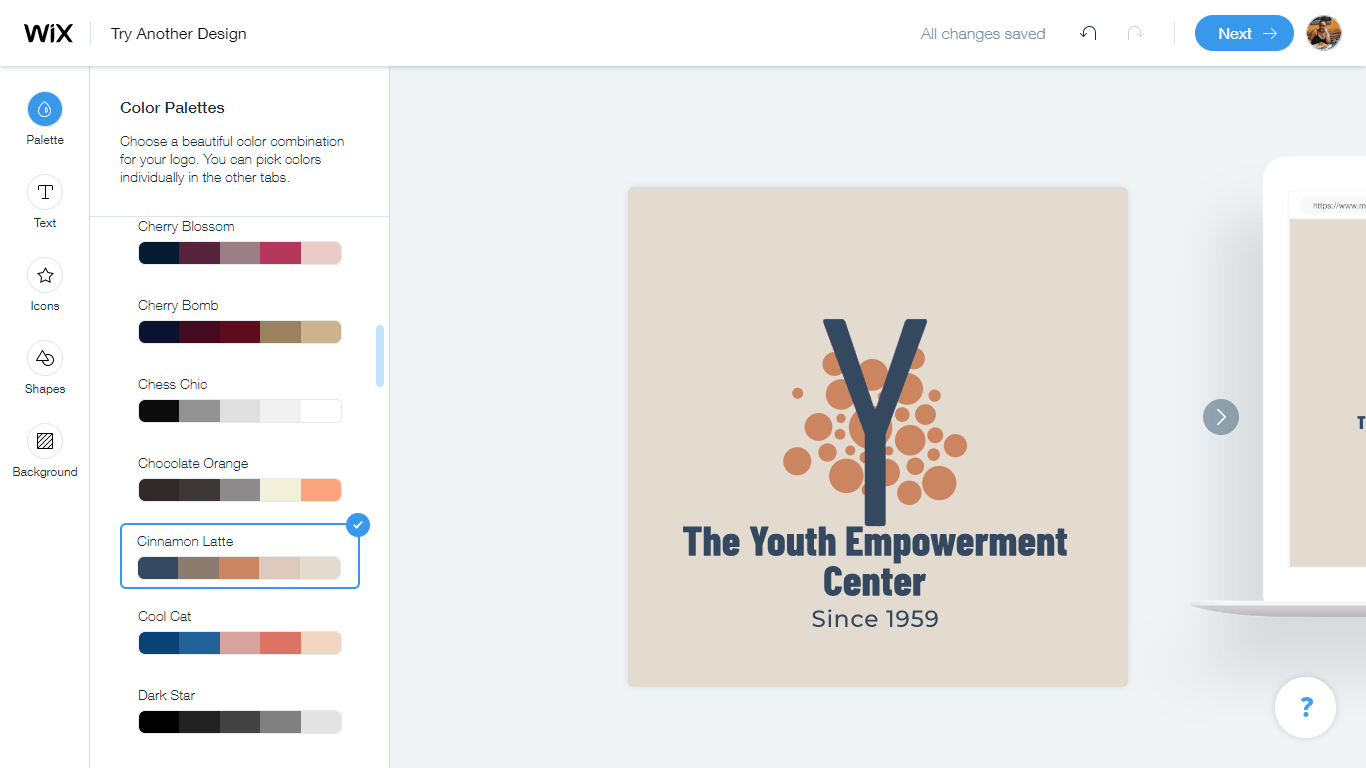 When you're done with the edits, click
Next
 to head to the package options page. Select the package you want, enter your payment details, and your logo is all yours! If you pay and download the design in high-resolution you can begin using it straight away. You can also download a free, low-resolution version of the logo to keep for your records.
Wix Logo Maker Alternatives:
LogoMaker – If you're short on time to unleash your creativity, you can craft a fundamental logo design using Logo Maker in just four simple steps. Tailor the design to add a personal touch, or maintain a clean and modest look.
Looka – Looka is a full-service design platform where you can purchase branding materials featuring your new logo design, like business cards and a social media kit.
Interested in Wix Logo Maker? Read our
in-depth review
to find out more.
Final Thoughts
You shouldn't need to spend a huge chunk of your budget to get the perfect logo. Luckily, Fiverr
ensures you don't have to.
Hiring a designer with Fiverr is the easiest and safest way to get a professional, unique "Y" logo for as low as $5
.
 With prices that affordable, I think it's always worth at least checking out! When it comes to DIY,
Wix Logo Maker
 does a wonderful job of making you feel less alone. Its impressive AI technology has your back and does some of the hard work for you – letting you focus on personalizing your logo, just the way you want it. Finding the perfect logo solution isn't a walk in the park. Your logo is important collateral for your company and should be treated as such. If you're still on the fence about which logo option is best for you, check out my colleague's
expert logo design services review
.