---
9 Best X Logos
My colleague was interested in finding out which logo design service has the best value. He carried out an experiment using the most popular services and compiled his results. Head over to his
thorough logo design service comparison
 for a glimpse at how they performed. One of them even provided our new logo!
How to Get a Logo Design for $5
Truthfully, there aren't many things worth five dollars that can be considered quality. But that doesn't have to be the case when you're looking for a professional logo. Fiverr makes a professionally made logo for $5 a reality. This freelancing platform hosts thousands of designers who offer packages of their services at accessible price points. So, what's the catch? Well, honestly, there isn't one. Pricing does vary, but thousands of designers keep their costs so low to remain competitive. If you'd like to see for yourself,
head to the Fiverr homepage
 and start searching. I suggest using search terms like "monogram logo" or "initial logo" as designers with these styles will likely have experience in creating letter logo designs. Browse through the results until you find a profile that catches your eye.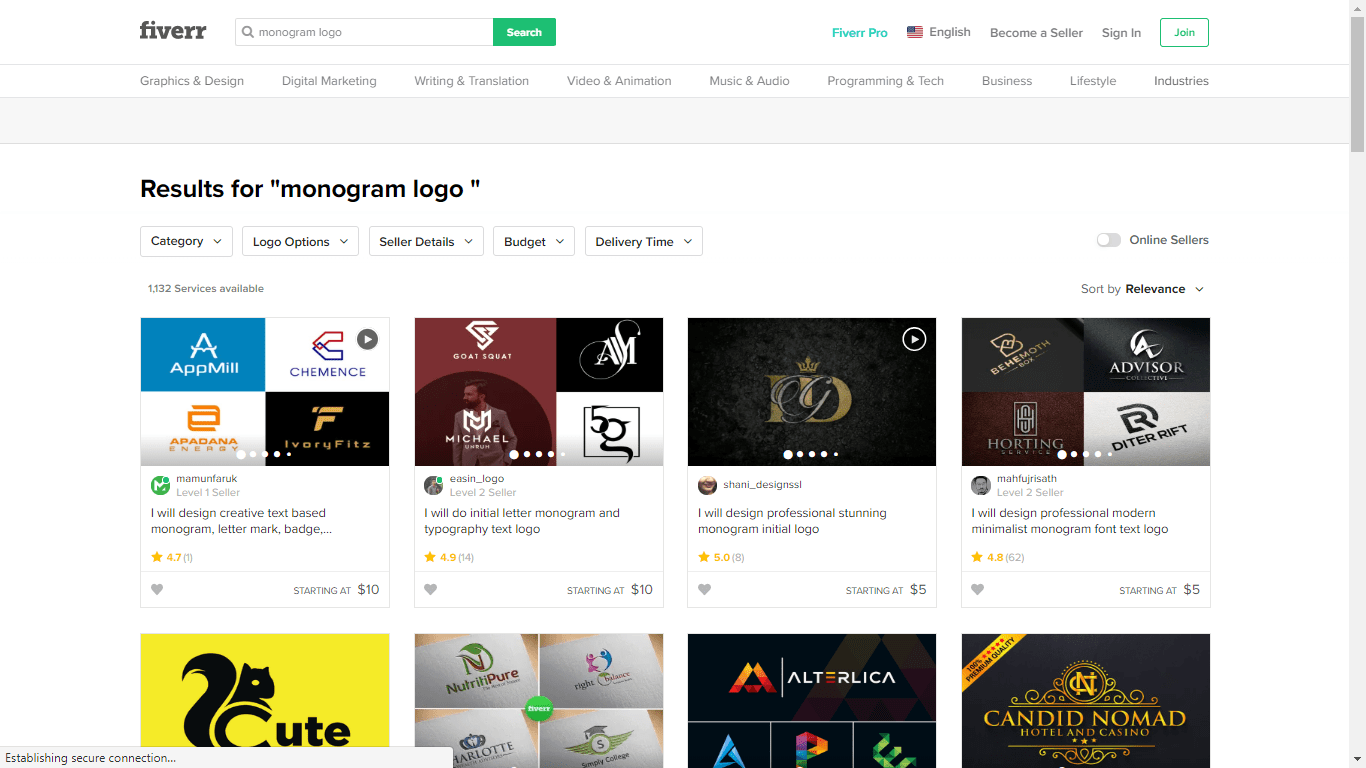 Clicking on your favorite option in the results will take you to a designer's full profile where you can see their customer reviews, "About This Gig" section, and their portfolio. You can contact the designer directly if you have any unanswered questions or click
Continue
to move to the payment preview section.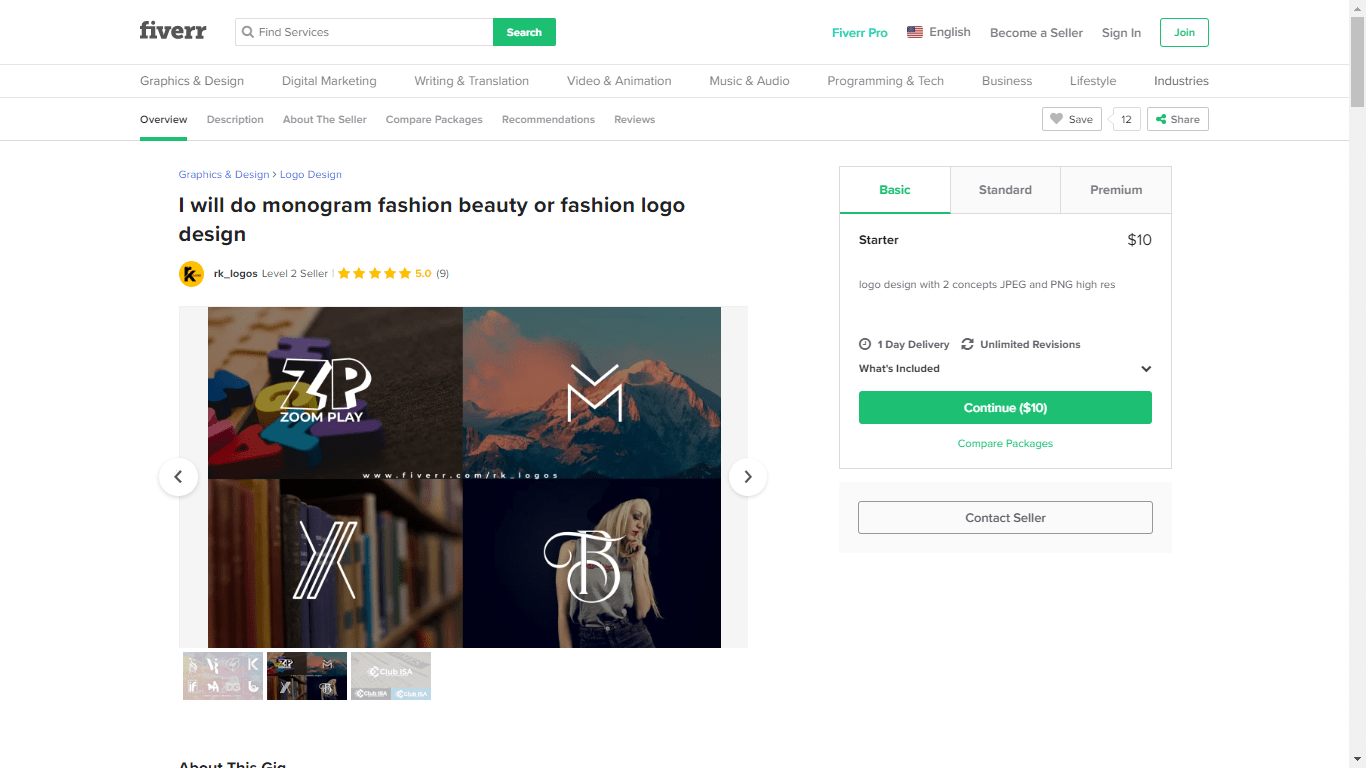 On this next page, you'll see the total cost of the package and the services included. With some designers, there's also the option to add extras. If you're happy with what you see, click
Order Now
to pay and commission the designer.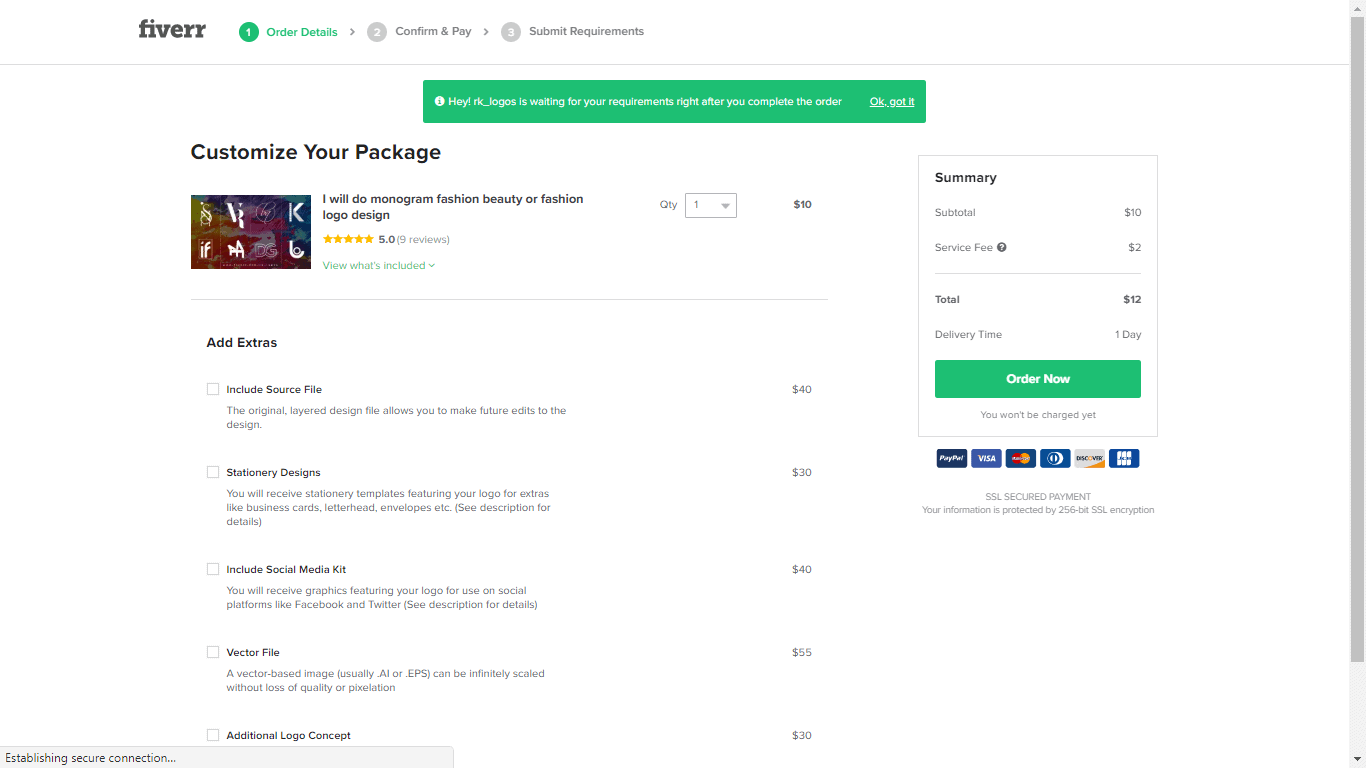 After paying, you can give your designer all the information they need for your logo. In just a few days (or only 24 hours, depending on your chosen package), your logo will be delivered to you! If you're satisfied, you can use it immediately and if not, you can work with the designer to make any adjustments. Here are some other cool Fiverr perks:
Fiverr Pro – These certified designers have been vetted by Fiverr employees and are proven to have excellent design quality and exceptional customer service.
Customizable design packages – As well as having a range of packages from Basic to Premium, designers can also offer package add-ons like expedited delivery, a 3D mockup, or multiple logo revisions, so you can tailor the services to your needs.
Protected payments – For peace of mind, Fiverr holds your upfront payment until your finished logo is received. The payment is only released when you're satisfied with the designer's work.
Designer search filters – Use filters like seller level, logo style, budget, and delivery time to discover the most eligible designers for your exact needs.
Interested in finding a freelancer? Check out our
full Fiverr review
for more tips on hiring designers.
How to Create Your Own Logo
The easiest way to make a logo from scratch is to use a DIY logo maker. Professional graphics software is expensive and is often too advanced for beginners. A logo maker is designed for use by anyone and takes much of the hard work out of the design process. Although a logo maker is easier to use than certain software, designing a logo is no easy task. Be prepared to put a good deal of thought into the design. The best option available is Wix Logo Maker because it does some of the hard work for you. The smart artificial intelligence (AI) learns about your tastes, then generates personalized logo suggestions you can edit. Want to see how the AI works? Let's take it for a spin!
Head to the Wix Logo Maker homepage
 and create a profile to begin. It's totally free to sign up and play around. In the first step, enter your company name and tagline in the spaces provided.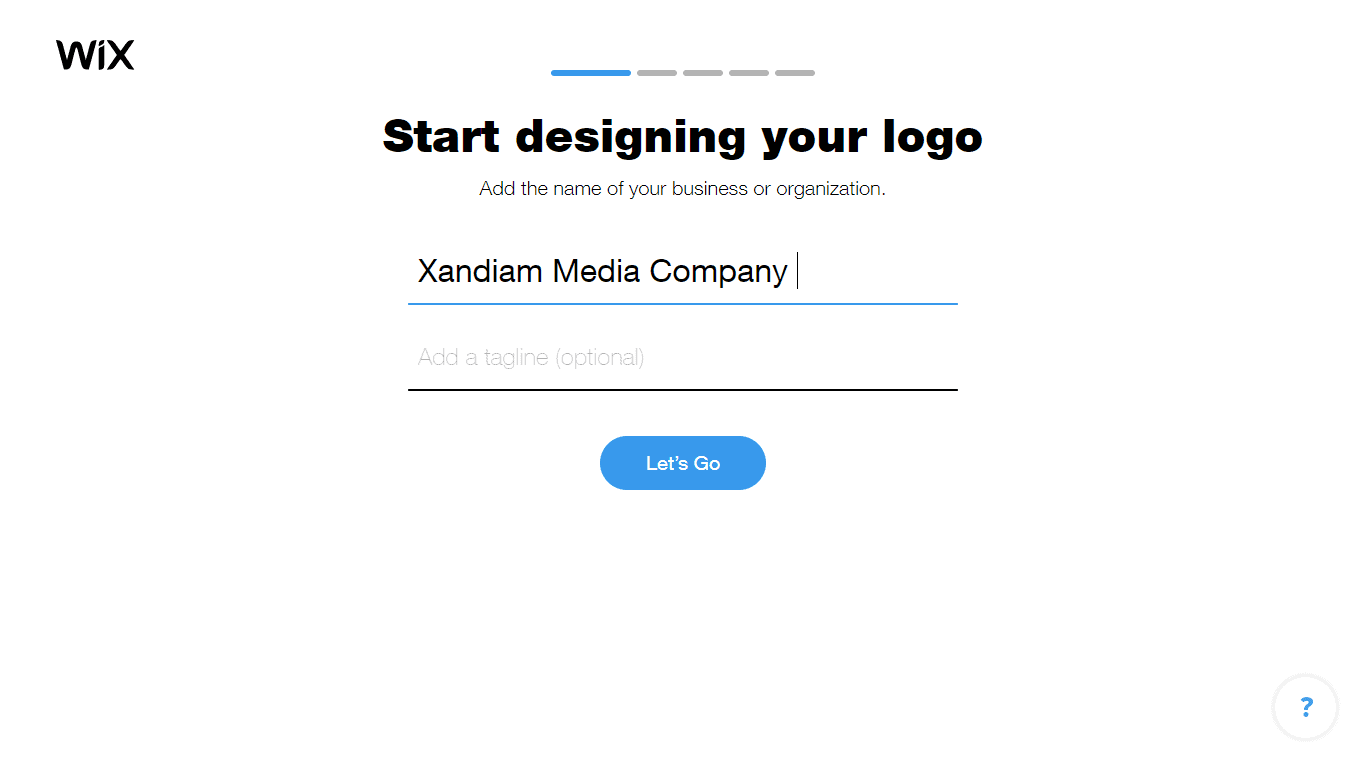 Next, start typing in your industry and choose the closest match from the dropdown menu.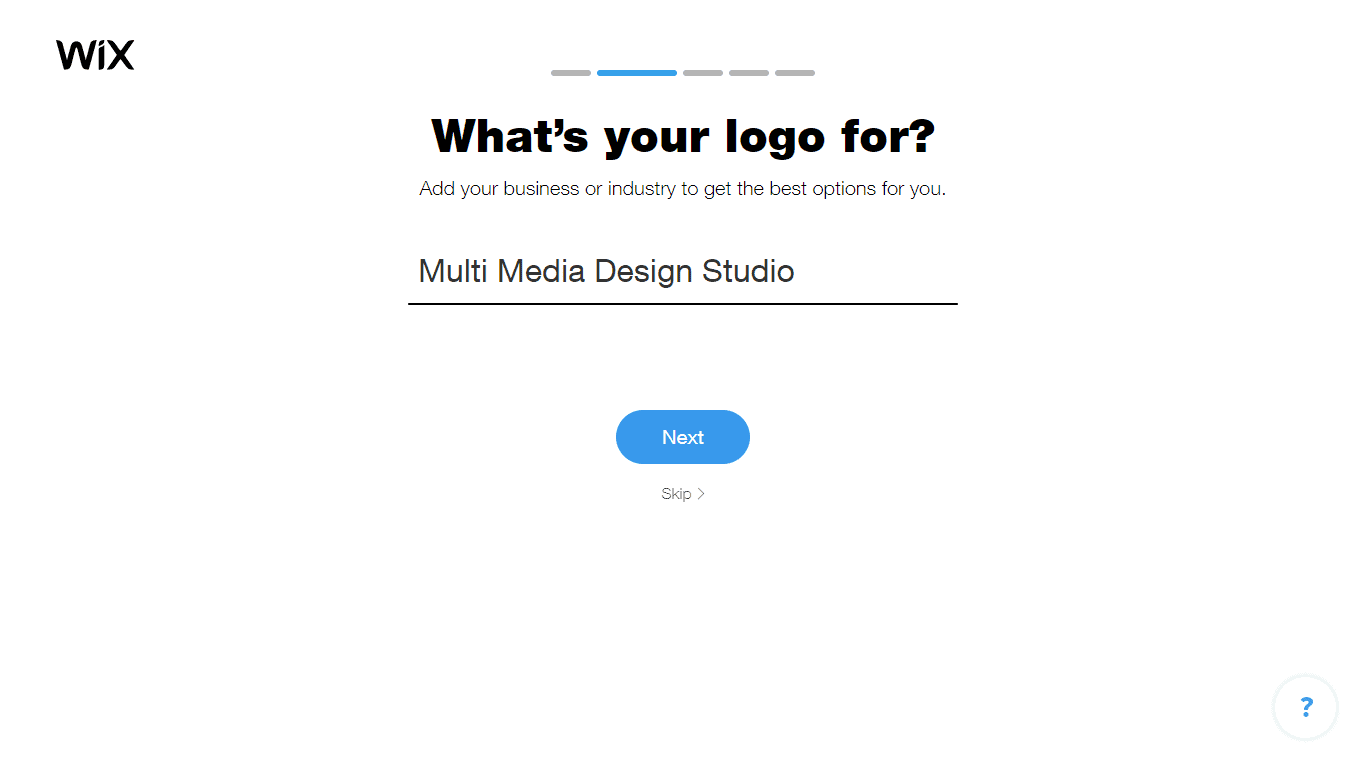 In the next stage, the AI starts to learn about your style preferences. Select the words in the group of adjectives that represent your ideal logo. "Modern", "playful", and "timeless" are just a few of the options.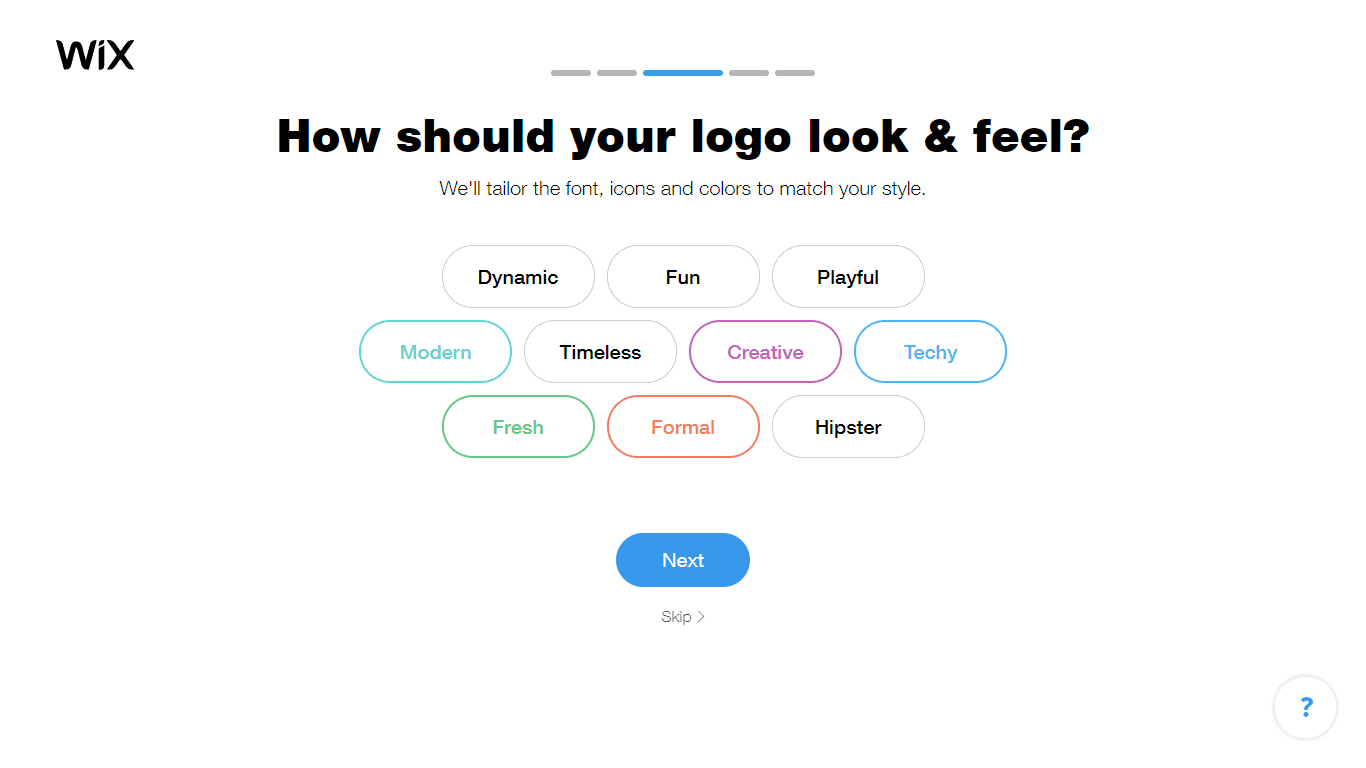 A series of logo comparisons will pop up next, and the AI needs to know which one you like best to learn which combination of fonts and styles you prefer. Click the
I don't like either of them
link
to skip the pair and move on to the next one.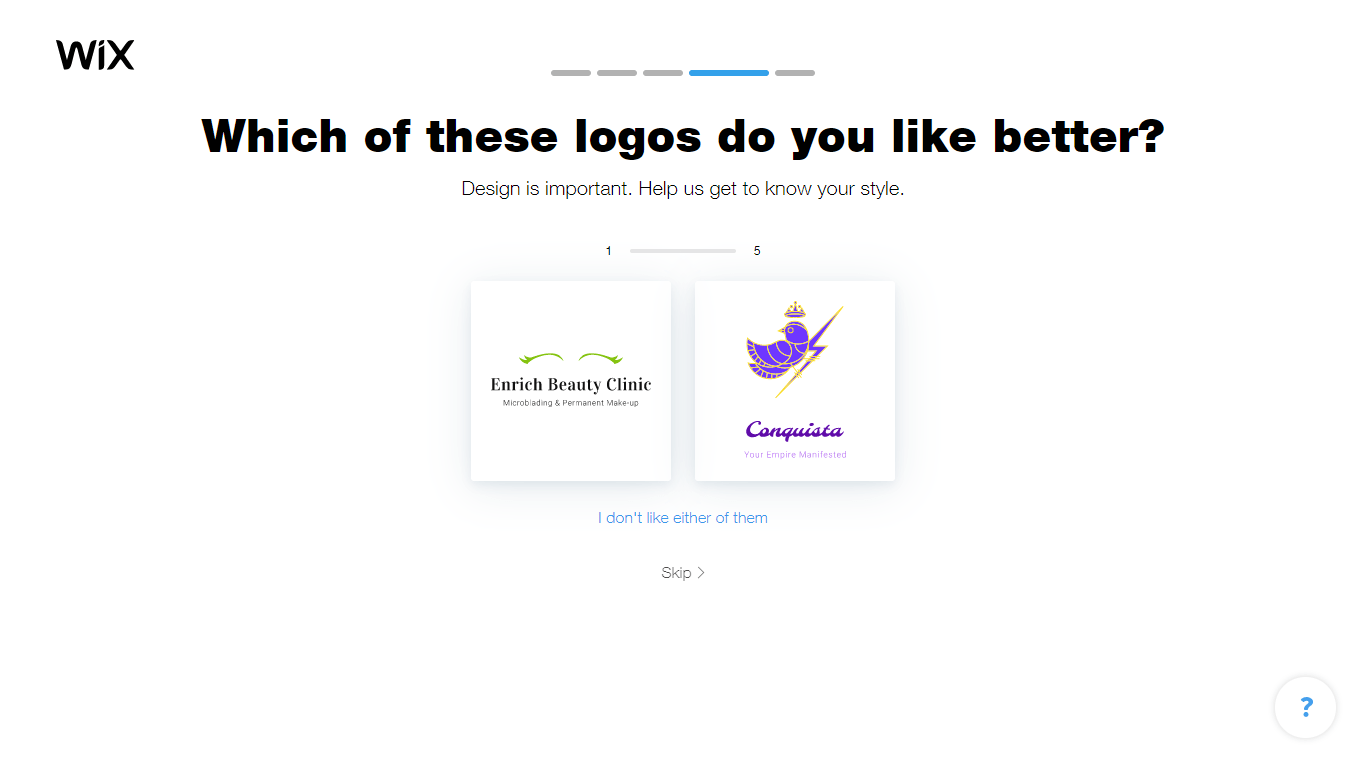 Do you know where you'll be using your logo? Select the options that apply, such as on merchandise or social media.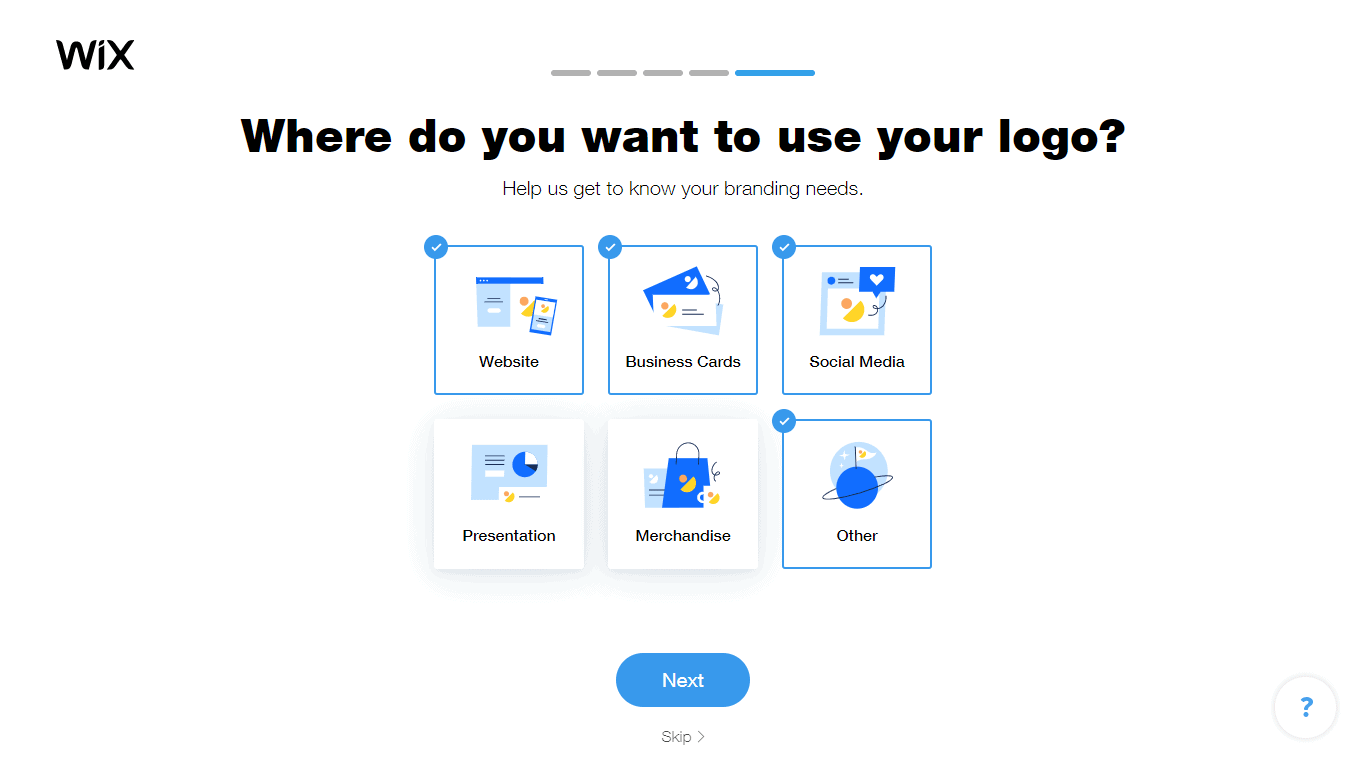 Time for the logo suggestions! The AI will generate lots of templates based on the information you've just given. There are lots to look through, so take your time.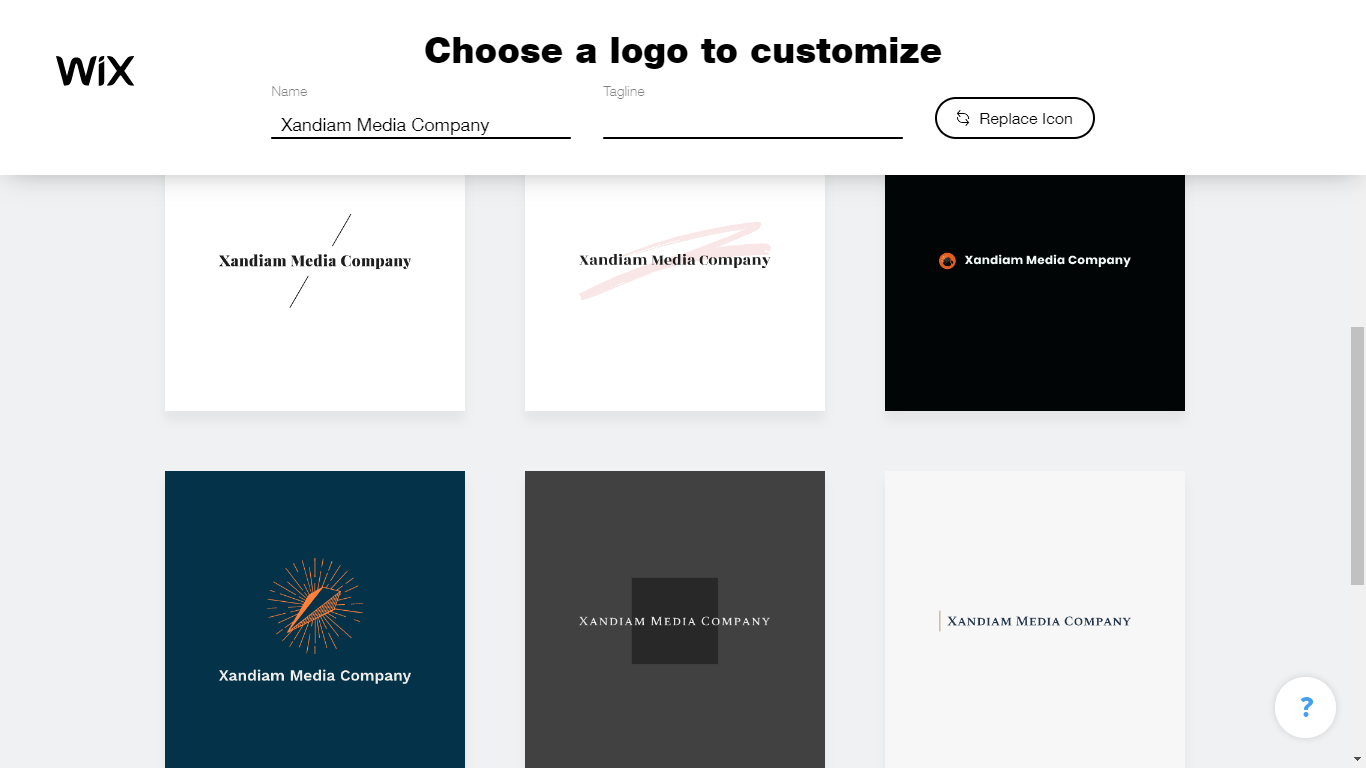 Some of these templates will contain icons. If you'd like to see what your other options are, hit
Replace Icon.
 I searched for abstract icons for my example since I thought they would pair nicely with the "X" letter that I'm going to add in the next step. You can search for images that match your industry or try categories like "animal", "hand-drawn", and "nature".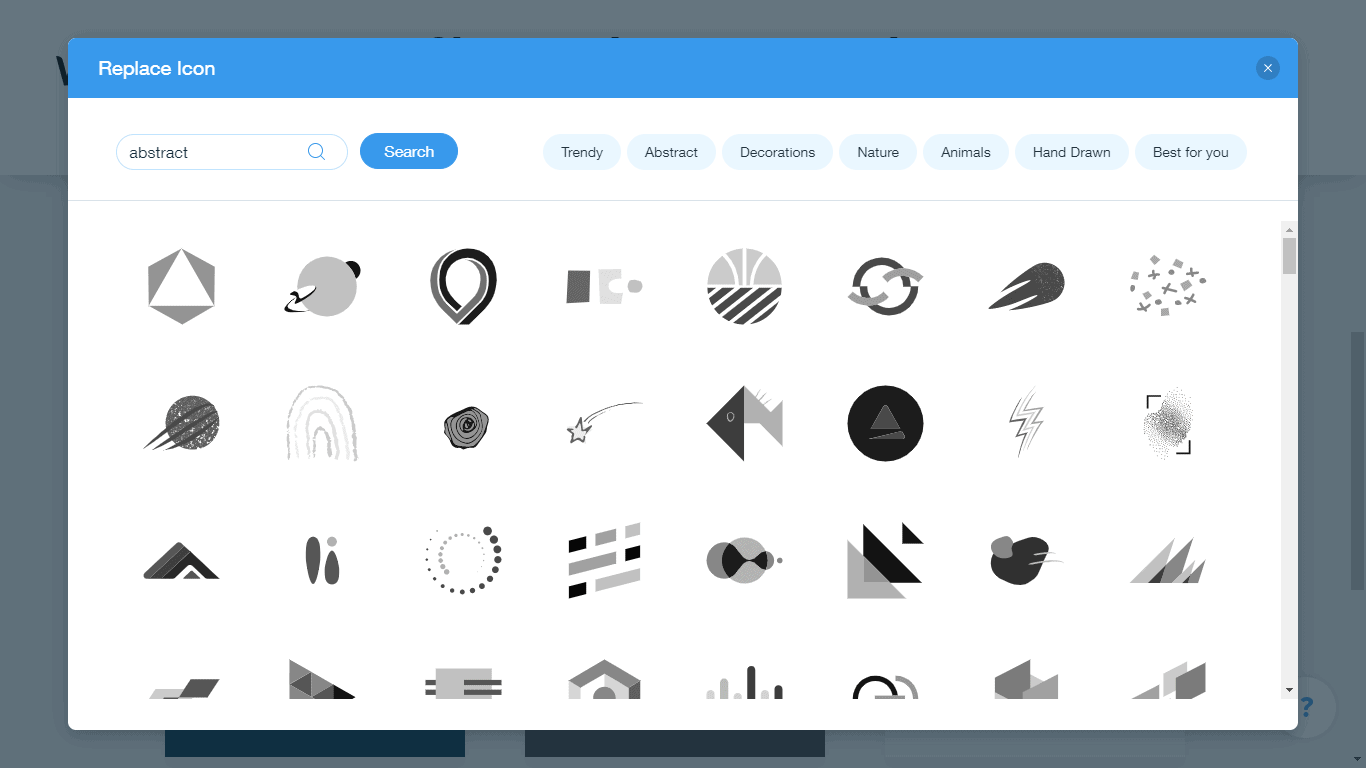 Click on the logo template you like best to move into the logo editor. Customizing my logo was the most exciting part of the process for me. Add the "X" to your design using the many available font options and have fun experimenting with different colors and icons to make your new logo look as unique as possible.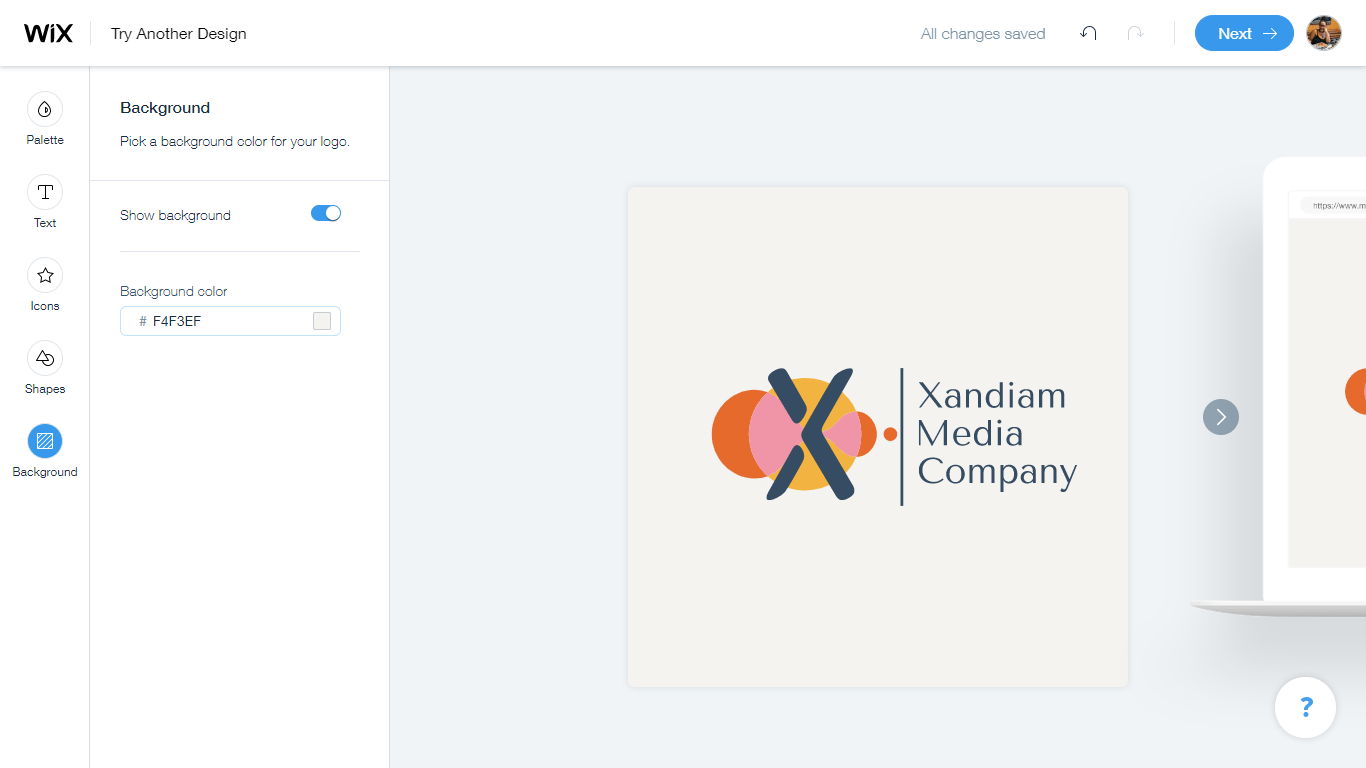 When you're finished editing, click
Next
and finish up by making the payment for the package you want. A paid logo can be downloaded in high-resolution and used anywhere and everywhere, immediately. If you'd rather not pay yet, you can download a sample image for free in a small file size. Find out more about Wix Logo Maker, including more logo examples, in
our in-depth review
.
Wix Logo Maker Alternatives:
DesignEvo – If you're not up for an AI-based system, choose one of the 10,000+ logo templates from DesignEvo instead. You can even search its handy letter category for the most relevant templates.
Looka – After purchasing your logo, there's no need to search for website design. Utilize Looka to obtain both a logo and complementary branding materials simultaneously. This comprehensive package also extends to physical materials, including business cards showcasing your new logo.
My Final Thoughts
As a lover of anything affordable,
Fiverr is an automatic win for me
. The privilege of being able to hire a professional designer at such a reasonable rate and get a quality logo in return is pretty much unique to this platform. All it takes is a quick search to commission the right designer for your needs, and your new logo can be on its way to you in days. If you don't know where to start on your creative DIY journey, an intuitive AI can help.
Wix Logo Maker
ensures that every logo suggestion is more than just a stock template. Plus, with its powerful editing tools, personalization has never been so easy. Still want to keep researching your options before making your decision?
Check out my colleague's expert logo design service review
 to see which major platforms he tested and how they ranked.