TMDHosting may not be as popular as HostGator, but I was surprised to discover it actually offers better value for your money. To fairly compare TMDHosting and HostGator, I tested both hosts in terms of pricing, performance, features, security, and support. While the two hosts have a lot of similarities, and both offer feature-packed plans and a wide range of hosting solutions,
TMDHosting is cheaper overall, and offers more hosting options.
If I really had to choose though, I wouldn't go with either of these hosts.
I'd go with InterServer instead. Not only does it offer better features, but it also has a price-lock guarantee
– meaning, the price you pay when you sign up is the same price you'll always pay, with no renewal fees at the end of your initial term. Read on to see how TMDHosting and HostGator did in my tests.
Plans and Pricing
HostGator's WordPress Hosting Isn't as Cheap as It Looks
HostGator offers many different hosting solutions and plans, but managed WordPress hosting is what makes it popular.
HostGator offers three WordPress hosting plans
: Starter, Standard, and Business. The Standard plan allows you to host up to two websites. You get 200,000 monthly visits, unlimited storage, unlimited email accounts, $100 credit for Google Adwords, and 2 GB of automatic daily database backups.
TMDHosting also offers three fully managed WordPress hosting plans
: Starter, Business, and Enterprise. The value plan, Business, includes the option to host unlimited websites. It also gives you unlimited SSD storage, unlimited bandwidth, unlimited email accounts, premium support, and free daily backups. While both services offer very similar features, TMDHosting costs less if you sign up for a 1-year, 2-year, or 3-year plan. If you're looking to sign up for a monthly plan, HostGator's subscriptions are a little cheaper.
Both TMDHosting and HostGator offer a free domain name and free website transfer
with their packages. TMDHosting offers a 60-day money back guarantee, while HostGator only offers 45 days. TMDHosting wins this round, if you ask me.
Features
TMDHosting Offers More Unlimited Features than HostGator
At first glance, it seems like TMDHosting and HostGator offer almost the same features and services. But if you take a deeper look, you'll find some minor differences that set them apart. For example,
TMDHosting allows you to host unlimited websites with its Business and Enterprise plans for shared and WordPress hosting,
but you can only host two to three websites with HostGator's Standard and Business WordPress plans. To compare TMDHosting and HostGator in terms of key features, take a look at this  table:
| | | |
| --- | --- | --- |
| | TMDHosting | HostGator |
| Hosting Types | Shared (Linux and Windows), WordPress hosting, reseller (Linux and Windows), cloud, VPS (Linux and Windows), dedicated server, application hosting | Shared (Linux and Windows), cloud, WordPress hosting, reseller, VPS (Linux only), dedicated servers, application hosting |
| Free Domain | ✔ | ✔ |
| Free SSL Certificate | ✔ | ✔ |
| Disk Space | 30 GB – Unlimited | 60 GB – Unlimited |
| Bandwidth | 400 GB – Unlimited | 600 GB – Unlimited |
| Automatic Backups | Daily | Weekly |
| Control Panel | cPanel, Plesk | cPanel, Plesk |
| Email Accounts | Unlimited | Unlimited |
| Free CDN | ✔ | x |
| Free Site Migration | ✔ | ✔ |
| Money-Back Guarantee | 60 days | 45 days |
Although the two companies both offer impressive features and a variety of hosting services, TMDHosting wins for providing more resource allocations, such as automatic daily backups.
Performance
TMDHosting Has a Large Server Network, But HostGator Has Better Loading Speeds
Almost all of TMDHosting's plans offer SSD storage, but HostGator only offers SSD storage with two of its dedicated server plans. SSD storage performs much faster and is more reliable than HDD, and this can affect your website's overall performance. Although HostGator promises 99.9% uptime and TMDHosting guarantees 99.999% uptime, it's the actual delivery that counts. TMDHosting has a global network of servers (U.S, Netherlands, Singapore, Australia, U.K., and Japan), while HostGator only has two server locations in the US. But still, our loading speed tests had surprising results.
Security
TMDHosting Offers Better Security Features
Starting with the basic security features,
both TMDHosting and HostGator include free SSL certificates with their plans and secure all their servers with DDoS protection.
HostGator doesn't offer any additional freebies – even something as basic as anti-malware will cost you extra. On the other hand,
TMDHosting secures all its servers with two different firewall security systems
– Cisco and Barracuda – which not only protect you against malware, but also against any type of DDoS or brute-force attacks. Additionally, all TMDHosting's shared hosting plans have BitNinja pre-installed. This software detects suspicious behavior from IP addresses, such as accessing the same web page in short intervals, a password being filled in incorrectly multiple times, etc. Both providers have automatic backups. However,
TMDHosting does daily backups by default, whereas HostGator has a weekly backup system and if you want daily backups, you'll need to pay an extra fee for CodeGuard.
The winner? TMDHosting, for taking stronger security measures to protect your website.
Support
TMDHosting Has More Support Options
Both TMDHosting and HostGator maintain extensive knowledge bases that address a wide range of important subjects. In addition, HostGator provides in-depth video tutorials, although I needed to switch my browser to reach its Support Portal. Accessing TMDHosting's Knowledge Base posed no difficulties for me. Both hosts also offer phone and 24/7 live chat support. TMDHosting also offers email and support ticket options, while HostGator offers contact by fax. Fax? I am wondering if that's actually useful for anyone these days I was impressed with the level of support I received from both hosts. TMDHosting responded almost instantly: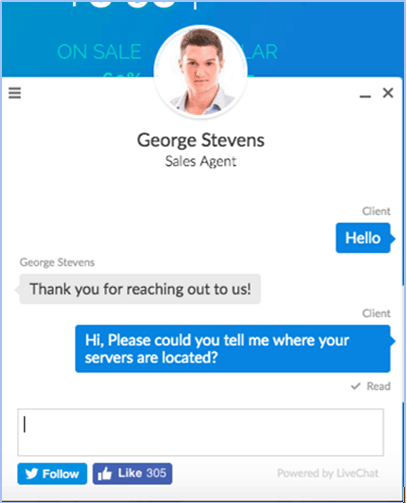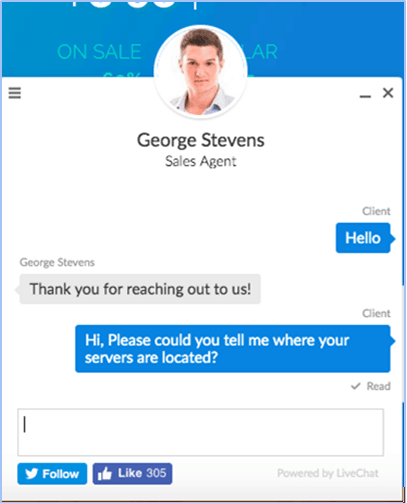 With HostGator, I usually had to wait 5-10 minutes before getting through to a representative: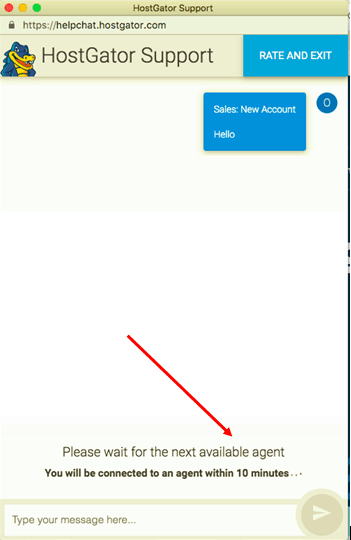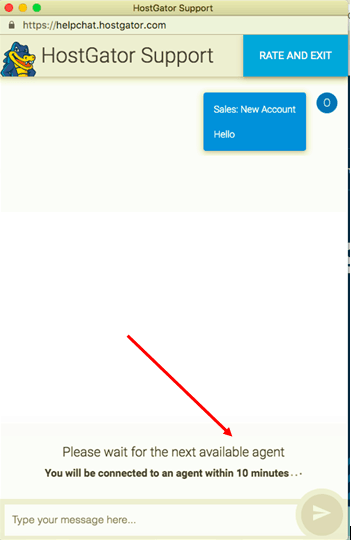 TMDHosting wins the support round for offering easier access to its Knowledge Base, more customer support channels, and a faster response.
TMDHosting Is the Winner (But There's a But)
It was definitely a close call between
TMDHosting
 and
HostGator
. These two powerful hosts provide an array of hosting services at very affordable prices, but TMDHosting beat HostGator in four out of five categories, earning it the winning title. That said, TMDHosting didn't make it to our list of
the best web hosting services
. I recommend you check out
InterServer
 – its high spot on the list shows that it's not just my personal favorite.
Comparison Table
Plans and Pricing
Cheaper annual, biennial, and triennial subscriptions. Offers a 60-day money-back guarantee
Slightly more expensive than TMDHosting (except for monthly subscriptions). Offers a 45-day money-back guarantee
Key Features
Free domain, free site migration, unlimited email accounts, free Weebly site builder, and unlimited disk space
Free domain, free site migration, unlimited email accounts,free HostGator website builder (with shared hosting), and unlimited disk space
Performance
SSD storage in most services and a global network of servers
Impressive performance test results
Security
Free SSL certificates, Barracuda, Cisco (anti-DDoS/Brute-force attacks), BitNinja, free daily backups
 Free SSL certificates and DDoS protection, SiteLock and CodeGuard come at an extra cost, free weekly backups
Support
Knowledge Base, 24/7 phone, live chat, support ticket
Support Portal, video tutorials (require changing browser to access them) 24/7 phone, live chat, fax
FAQ
Is TMDHosting good for e-commerce?
Yes. TMDHosting offers three fully-managed e-commerce hosting plans that come with a ton of useful features, including unlimited SSD storage, optimized MySQL, Softaculous installer, the latest PHP version, free e-commerce site transfer, free SSL, and more. That said, you might do better with one of the hosts from our list of the best e-commerce hosting services.
Is HostGator's WordPress hosting good?
There's no doubt that HostGator offers interesting WordPress hosting options for small to medium websites. It even offers some good freebies, like a free SSL certificate, $100 Google Adwords credit, and a free WordPress site transfer. However, it didn't make it onto our list of the best WordPress hosting services.
Is TMDHosting really the best host?
Even though TMDHosting has won this comparison, and definitely offers excellent hosting solutions at competitive prices, I wouldn't say that it's the best host around. While there's no such thing as the perfect hosting service, our list of  the 10 best web hosting services highlights options that are better than TMDHosting, such as Hostinger and InterServer.
Does HostGator use SSD?
Unfortunately, HostGator doesn't use SSD for all its services. HostGator only offers SSD storage with its Power (512 GB SSD) and Enterprise (1 TB SSD) plans for dedicated servers. However, if you're looking for reliable SSD hosting, check out our list of the best SSD hosting providers.