Sometimes the popular option isn't the best option, and this comparison proves it. Did you know that Bluehost's affiliate program pays reviewers to make sure that you keep seeing it as the best hosting choice? In contrast,
an under-the-radar, award-winning service like TMDHosting beats Bluehost by providing faster loading speeds, better uptime, and cheaper hosting solutions
for both Linux and Windows. To compare TMDHosting and Bluehost, I've tested both hosts in the five main categories that define a good web hosting service.
Click here to see TMDHosting's best plans
, or read on to see which of these hosts is the best choice for you.
1. Plans and Pricing
TMDHosting Offers Better Value for Money Than Bluehost
Although both Bluehost and TMDHosting offer affordable shared hosting, the difference in prices and value for money between the two is remarkable. Bluehost offers four Linux-based shared hosting plans – Basic, Plus, Choice Plus, and Pro.
The Basic plan includes one website, 50 GB SSD storage, unlimited bandwidth, a free SSL, and five email accounts.
Meanwhile, TMDHosting offers both Linux and Windows shared hosting with three plans for each OS (operating system) – Starter, Business, and Enterprise.
The Starter plans come with one website (six for Windows), unlimited SSD storage, unlimited bandwidth, a free SSL, and unlimited email accounts.
Not only does TMDHosting provide more resource allocations in its smallest package, it's also cheaper than Bluehost (unless you sign up for a monthly plan), even without the introductory price discounts. If you're looking for cloud hosting, you'll be disappointed to find that
Bluehost doesn't do cloud hosting
, while TMDHosting's feature-loaded cloud hosting plans are very affordable.
2. Features
TMDHosting Offers Unlimited Resources – Bluehost Caps You
There are a lot of similarities between TMDHosting and Bluehost when it comes to features. For example,
they both offer cPanel, access to the free Weebly site builder, and application installers
. They both also offer daily backups, though Bluehost's are courtesy backups and aren't guaranteed. Take a look at this side-by-side comparison to see the differences between these two hosts:
| | | |
| --- | --- | --- |
| | TMDHosting | Bluehost |
| Hosting Types | Shared, WordPress hosting, VPS, cloud, reseller, dedicated servers | Shared, WordPress hosting, eCommerce hosting, VPS, dedicated servers |
| Free Domain | ✔ | ✔ |
| Free SSL Certificate | ✔ | ✔ |
| Disk Space | Unlimited on shared plans | 50 GB to unlimited on shared plans |
| Bandwidth | Unmetered on shared plans | Unmetered on shared plans |
| Automatic Backups | ✔ | ✔ |
| Control Panel | cPanel, Plesk | cPanel |
| Email Accounts | Unlimited | Five to unlimited, depending on the plan |
| Free CDN (Content Delivery Network) | ✔ | ✔ |
| Free Site Migration | ✔ | ✘ |
| Money-Back Guarantee | 60 days | 30 days |
3. Performance
TMDHosting's Widespread Servers Give It an Edge over BlueHost
Both TMDHosting and Bluehost utilize SSD storage, which results in significantly faster performance than regular HDD for accessing your website's information. Your website's overall performance depends on its average uptime and the average loading speeds from global locations. Both hosts provide Cloudflare CDN with all plans. This helps ensure fast delivery of content across the world. While Bluehost delivers all its services from one data center in the US,
TMDHosting has a global network of servers, in six countries across four continents
.
Uptime guarantees are an industry standard these days, and it's important to note that Bluehost doesn't have one. TMDHosting has a 99.99% uptime guarantee.
To see why Bluehost scored very low in our performance tests, read our
in-depth Bluehost review
. Despite experiencing some downtime, TMDHosting scored pretty well. Read our
expert TMDHosting review
 for more information.
4. Security
TMDHosting Beats Bluehost's Basic Security Features
Both TMDHosting and Bluehost plans come with free SSL, DDoS (distributed denial of service) protection, and SiteLock Lite, but this is where it ends for Bluehost.
TMDHosting secures its servers with two in-house firewall security systems
, Cisco and Barracuda, which protect your website against all kinds of malware and DDoS/brute-force attacks. Additionally, all
TMDHosting's shared hosting plans come with a pre-installed third-party security system called BitNinja that detects IP addresses with suspicious behavior
(e.g., visitors accessing the same web page in short intervals, users entering the incorrect password multiple times, etc.). BitNinja will mark such behavior as potentially dangerous for your website. TMDHosting is the clear winner here. It's more proactive about your website's security than Bluehost.
5. Support
It's Easier to Get Help from TMDHosting
Both TMDHosting and Bluehost have information-packed websites that contain comprehensive knowledge base sections, tutorials, and FAQs. However, TMDHosting's knowledge base covers more topics than Bluehost's.
Both companies also have 24/7 support through phone and live chat.
TMDHosting also offers support via email and support ticket. I tested the live chat support of both vendors and found them very responsive. In comparison with Bluehost,
TMDHosting's representative was much more knowledgeable and more friendly
, so it was easier for me to get all the information I needed.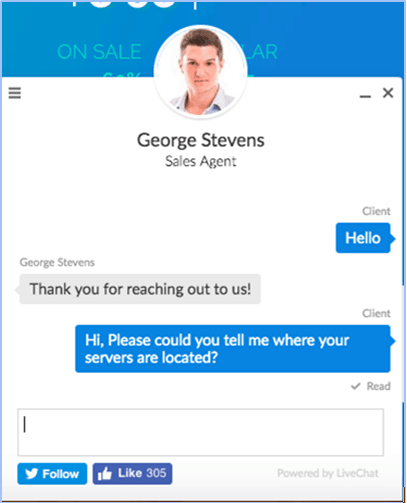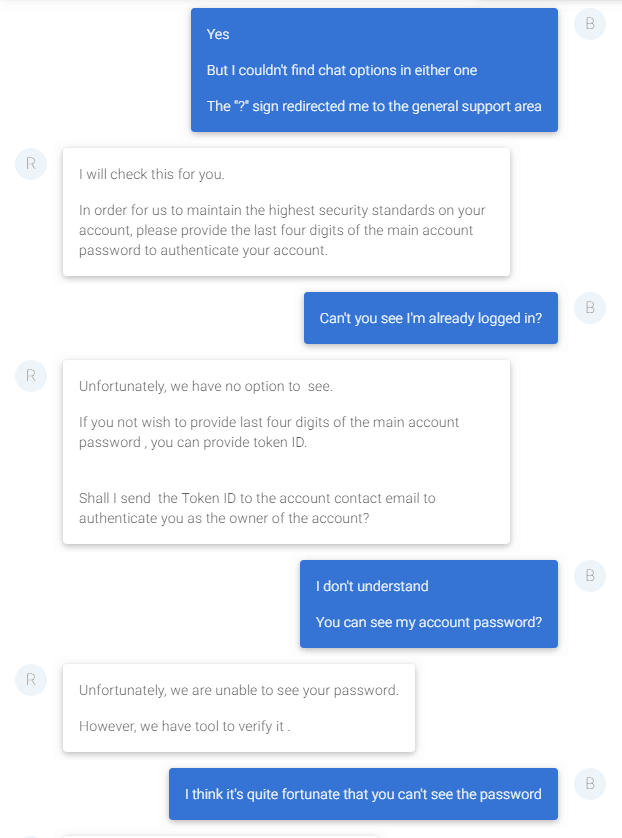 TMDHosting wins the round by a thin margin, thanks to its knowledgeable and highly responsive support teams.
TMDHosting Wipes the Floor with Bluehost
TMDHosting or Bluehost? As you can see, TMDHosting outperformed Bluehost in every category. While there are similarities between the two,
TMDHosting has more to offer
, and with its budget-friendly prices, Bluehost doesn't stand a chance. Want to explore more hosting options? Don't miss our
list of the best web hosting services
.
Comparison Table
Plans and Pricing
Cheaper plans for Linux and Windows, plus, a 60-day money-back guarantee
More expensive than TMDHosting and doesn't transfer your website for free
Key Features
Free domain for one year, site builder, site migration, unlimited email accounts
Free domain for one year, site builder, five email accounts on Basic plan
Performance
Global server network, free Cloudflare CDN, SSD storage, 99.99% uptime guarantee
Free Cloudflare CDN, SSD storage, no uptime guarantee
Security
Free SSL, BitNinja, SiteLock Lite
Free SSL, DDoS protection, SiteLock Lite
Support
24/7 live chat, email, phone, support ticket; knowledge base
24/7 live chat, phone; knowledge base
FAQ
Does TMDHosting use SSD?
Yes. With the exception of dedicated servers, all of TMDHosting's plans provide you with SSD storage space. Still looking for more SSD hosting options? Check out our roundup of the best and cheapest SSD hosting services.
Does Bluehost offer cloud hosting?
No. Unlike TMDHosting, Bluehost doesn't sell cloud hosting packages. However, if you need reliable cloud hosting for your website or business, I recommend you take a look at these trusted cloud hosting services instead.
Is TMDHosting worth the price?
It's definitely worth trying, especially considering it offers a 60-day money-back guarantee. TMDHosting provides a wide range of affordable and top-quality hosting options for beginners and pros alike to run a functional website. If you're not sure if TMDHosting is the right solution for you, be sure to check our list of the top web hosting services right now.
Is Bluehost owned by EIG?
Yes. Like a lot of major web hosting services, Endurance International Group (EIG) is Bluehost's parent company, and it's in charge of Bluehost's billing and transaction information.