Time and time again, research has proven that very minor tweaks to your site can create very big improvements for your bottom line. This is particularly true when those tweaks are targeted with the aid of industry research.
Every year, countless A/B tests are performed on websites all over the Internet to figure out new and innovative ways to increase conversions. Below will look at six recent examples of this testing, and how these findings can help improve the effectiveness your own site.
Security Seals Work
When Oriental Furniture added a security seals their site, they achieved an overnight 7.6% increase in conversions. Many people believe that the heyday of security seals has passed because people have become more accustomed to purchasing things online, but this study shows that nothing could be further from the truth.
If you're doing business with site that doesn't have the name recognition of huge brands, like Amazon or Wal-Mart, you to be reassured of the security and authenticity of their service before you're willing to hand over your information. Security seals provide those assurances, which are nearly always beneficial for websites and customers alike. Seals are a particularly good idea for e-commerce sites, and any site where security is of the utmost importance, like with web hosting.
User Chat Helps Erase Concerns
An American software developer, Intuit, added a live chat feature to several parts of their website. This included their shopping cart, product comparison pages, and several landing pages. The end result was a 211% increase in conversions. They also found that live chat increased average order value by nearly 40%.

If someone browsing your site has a question or concern that they can't immediately answer, that can raise enough doubt in their minds to prevent them from taking the next step. Live chat tools can help you answer those questions and concerns immediately. This can build a consumers confidence in making a purchase, prevent them from taking their business elsewhere, or otherwise postponing the order.
Emphasizing Authenticity
Express Watches is one of a select few authorized retailers for Seiko timepieces. For many consumers, the single greatest source of anxiety when purchasing inexpensive watch is the fear of getting a counterfeit. In trying to anticipate this objection, Express Watches ran a simple A/B test to determine if customers were more concerned with about authenticity or cost. What they found was a 107% increase in sales for pages that emphasized the authenticity of their products.
Worrying about authenticity is obviously concerned that's specific to certain industries. Nevertheless, this study is useful because it emphasizes the value of determining concerns of your customers that stand between sales, and then overcoming those objections.
Show Cost Upfront
SafeSoft Solutions creates products that help businesses contact their customers. In B2B sales, they found that showing the price of their products up-front doubled the number of leads they generated. This is partially because it's commonly believed that if pricing isn't displayed upfront, it means the product is expensive.
Furthermore, if you have to talk to a salesperson and hear a sales pitch to see the price product, it builds anxiety and apprehension about the service, and adds an additional step to the sales process.
Remove Unnecessary Filters
Conventional wisdom tells us that having product filters is a good thing. But when it comes to increase in conversions, challenging convention is always necessary. In a recent example of this, Tool Centre found that eliminating product filters on their website drastically increased consumer engagement with their products pages by more than 36%.
It's important to keep in mind that unless filters are absolutely necessary to navigate through your website, they can actually end up distracting your customers. Unnecessary options can clutter your page, and ultimately reduce the chances that your next visitor will behave the way you want.
Reduce Shopping Cart Abandonment
The average late of shopping cart abandonment hovers around 75% for most sites. That means reducing the rate of abandonment by only a few percent can result in a drastic increase in sales. Recently, How It Works magazine was able to reduce their shopping cart abandonment by 4% after making some very modest changes to the checkout process. This included adding more visible customer support options, and incorporating customer testimonials directly onto the checkout page.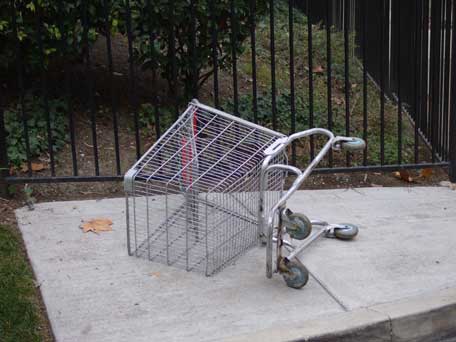 If your site has a higher than average abandonment rate, you should seriously consider redesigning your page. Regardless of how good your site's content, landing pages, and navigation are, a poor checkout experience can be seriously detrimental to conversions.