Continue reading to find out how you can get your logo professionally designed for just $5.
---
9 Best Shield Logos
My colleague tested some of the most popular logo design services out there to find a new logo for Website Planet. The results were pretty impressive! Head over to his
expert logo design service comparison
 to see which platforms did the best in his experiment.
How to Get Your Logo Design for Just $5
It's common knowledge that you have to spend a lot of money for a high-quality, professional service, right? Well, that's not always the case – and I'll show you why. Fiverr is a freelancing platform where designers from around the globe sell their services from the starting price of just $5. There are lots of experienced designers out there specializing in different types of design and all providing professional services. Each designer offers packages at different price points, too – including an affordable option that's often priced at $5. Think you might like to give Fiverr a try? I'll show you how easy it is to pick a designer. First,
go to the Fiverr homepage
 and type "shield logo" into the search bar. All of the designers who match that search query will appear in the results, where you can see a snippet about what they're offering, as well as their star rating.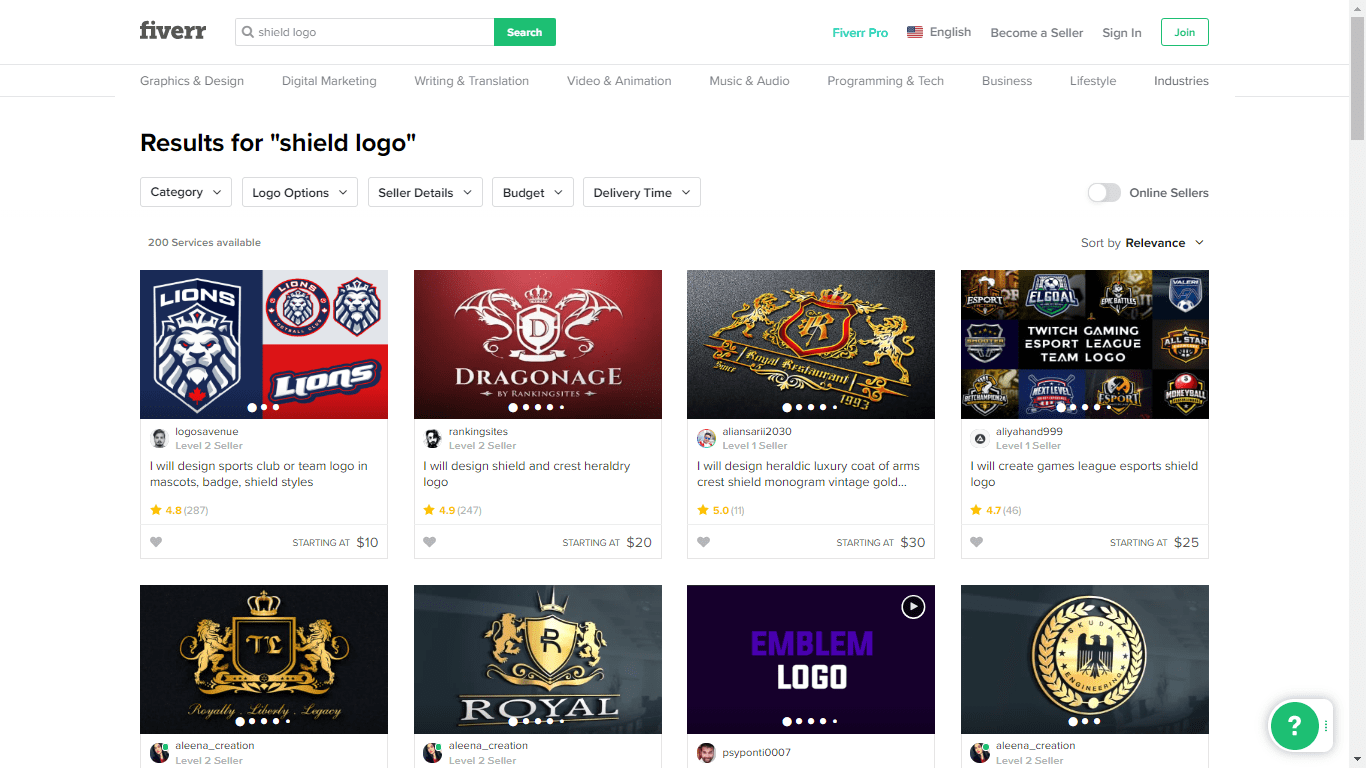 Browse through the profiles to see if any of the design samples match the style you had in mind. When you find a designer that might be a possibility, click on their profile to see more examples of their work, customer reviews, and what packages they offer.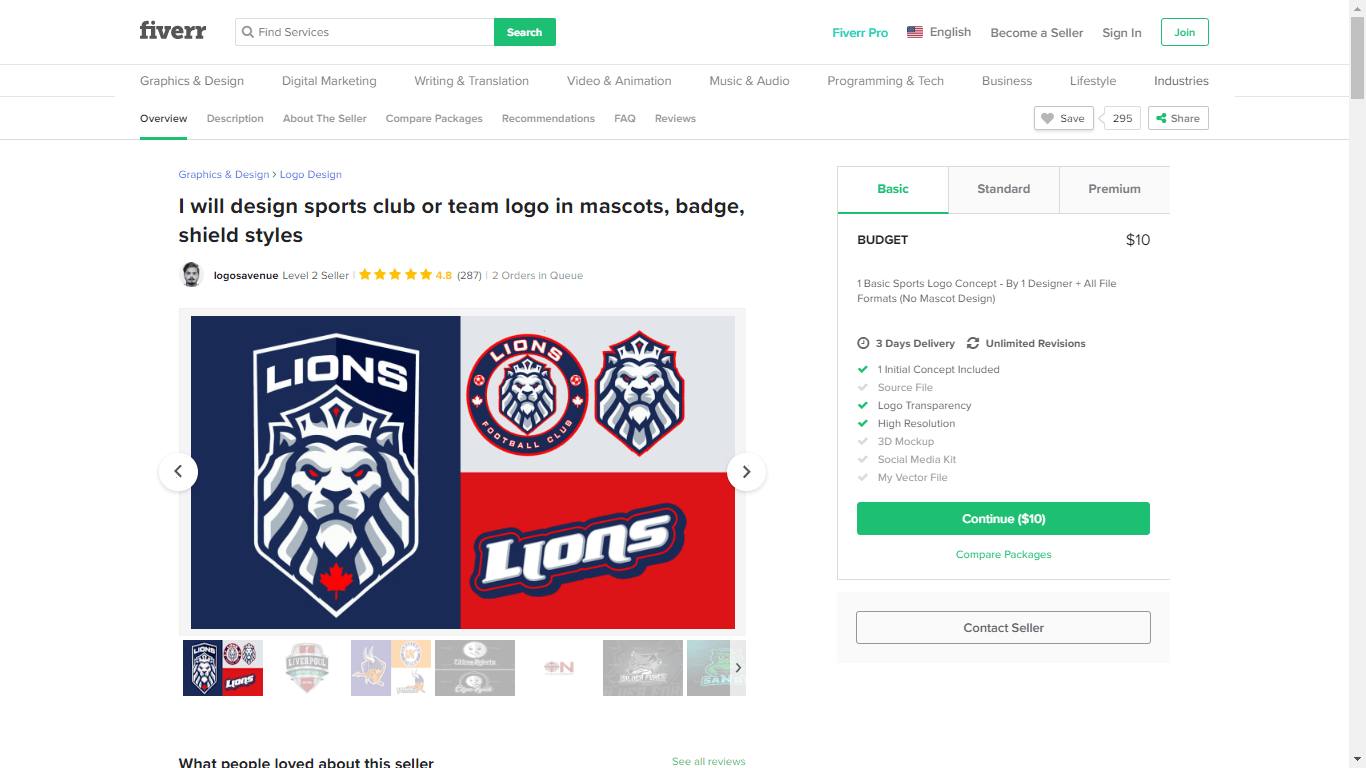 Once you've chosen a designer and a package that suits your needs, click
Continue
to go to the payment preview page. Here, you can review the breakdown of services in your selected package, add any available extras and check the final cost.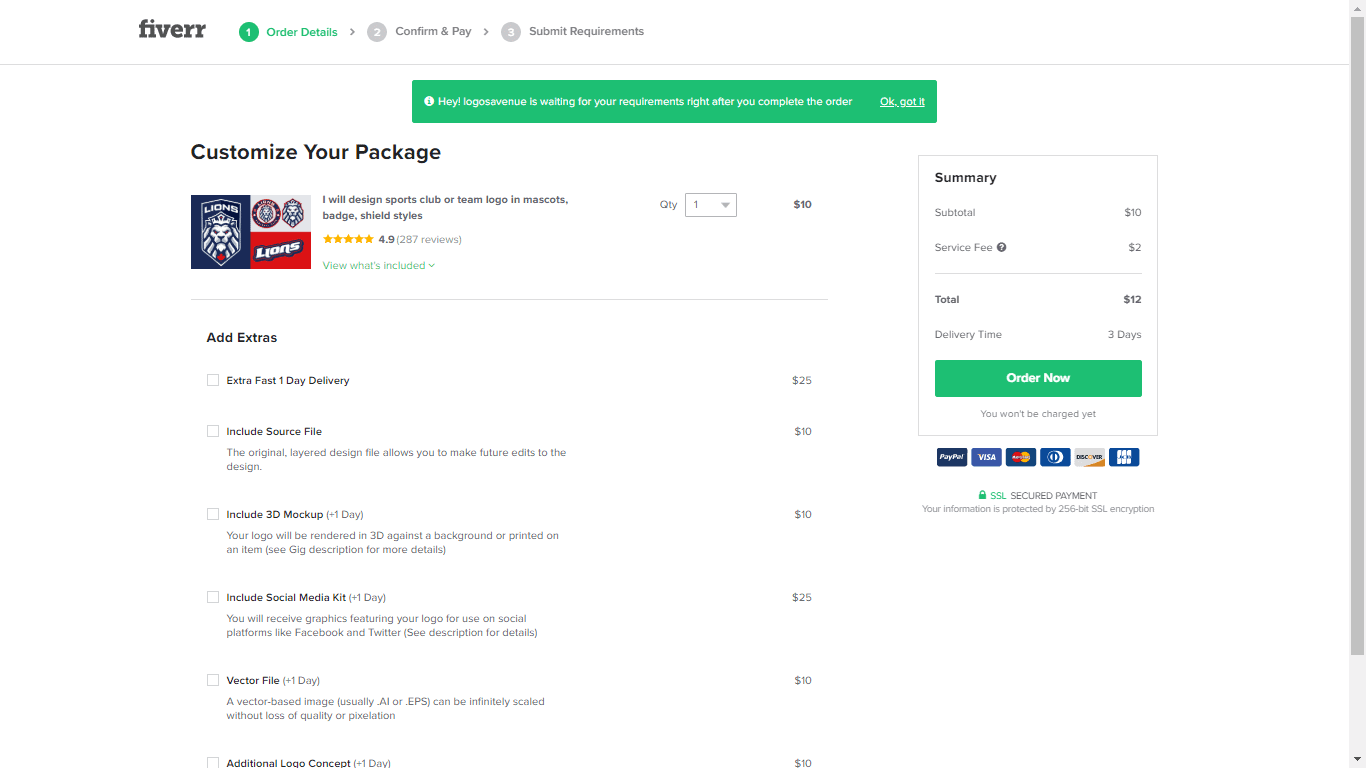 Click
Order Now
and enter your payment information to secure your designer. After payment, you can chat with your designer to brief them on your vision for your new logo. Interested in Fiverr? Check out our
in-depth Fiverr review
for more tips and example logos.
Here are a few more reasons you might want to give Fiverr a go:
Safe transactions – You don't need to worry about transfering money to a stranger. With Fiverr, payments are protected. Although you pay before you receive your logo, Fiverr holds the money and doesn't release it to the freelancer unless you're satisfied with the design.
Seller levels – All freelancers are arranged into levels indicating the amount of time they've been on the website, customer reviews, and performance. This makes it easy to choose someone with the right level of experience for your project.
Tailored packages – Some designers offer paid-for add-ons to their packages, such as expedited delivery and multiple design revisions. This is a great way to customize the set packages to fit your exact needs.
Effective search filters – Don't have time to scroll through thousands of potential designers? Use the wide range of filters available to narrow your search by design style, budget, and/or delivery time.
How to Create Your Own Logo
Have you decided on a hands-on approach to your logo creation? You'll need to have a good creative eye and strong vision if you're going to DIY. A logo maker is usually the best option – you won't need to download any complex graphic design software and you can play around for free creating as many logos as you like. If you're ready to start your DIY logo design project, I'd recommend using Wix Logo Maker to create your design. Powered by artificial technology, Wix Logo Maker leads you through a short series of questions before generating logo suggestions tailored to you. I'll show you how it works. First,
go to the Wix Logo Maker homepage
, create a profile, and enter your company name and tagline.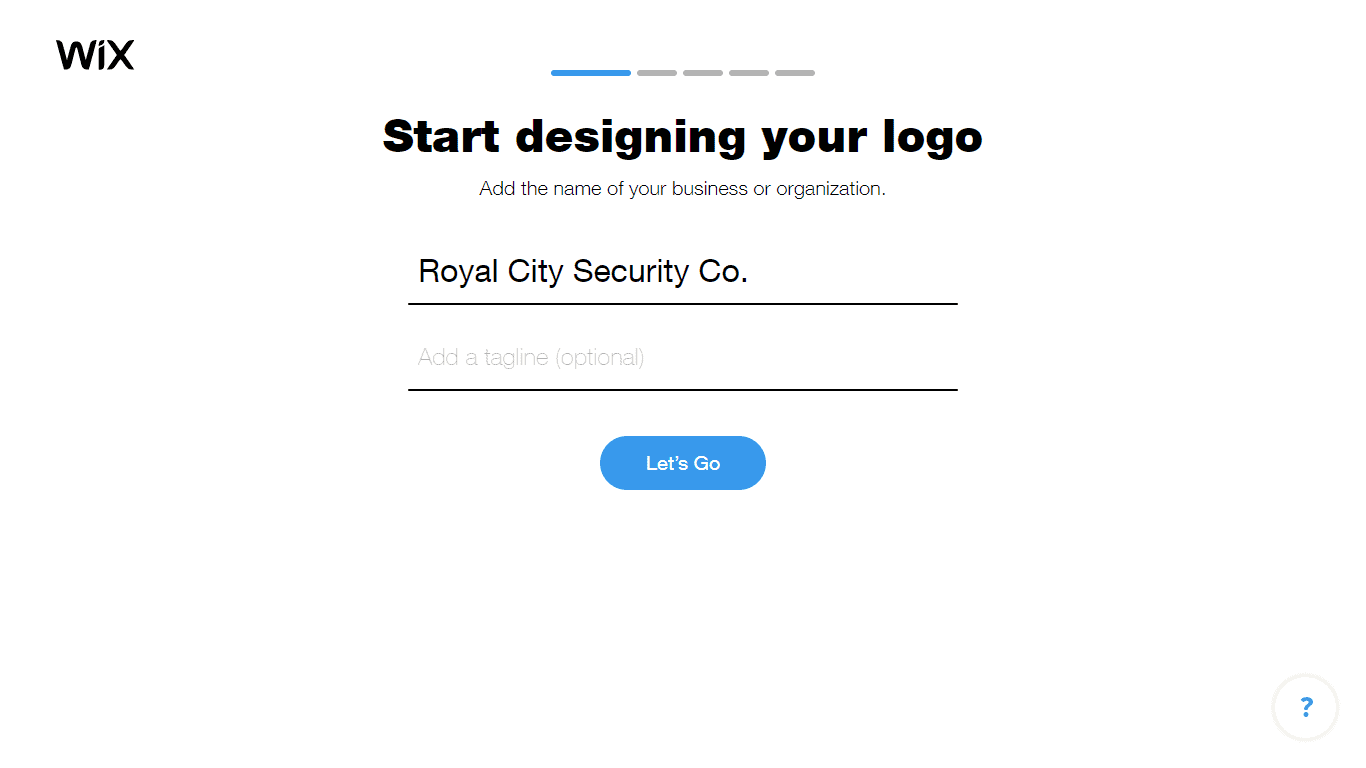 There are lots of industry options to choose from, so you should be able to find one that matches your brand. Start typing and choose the industry from the dropdown list that's the best fit.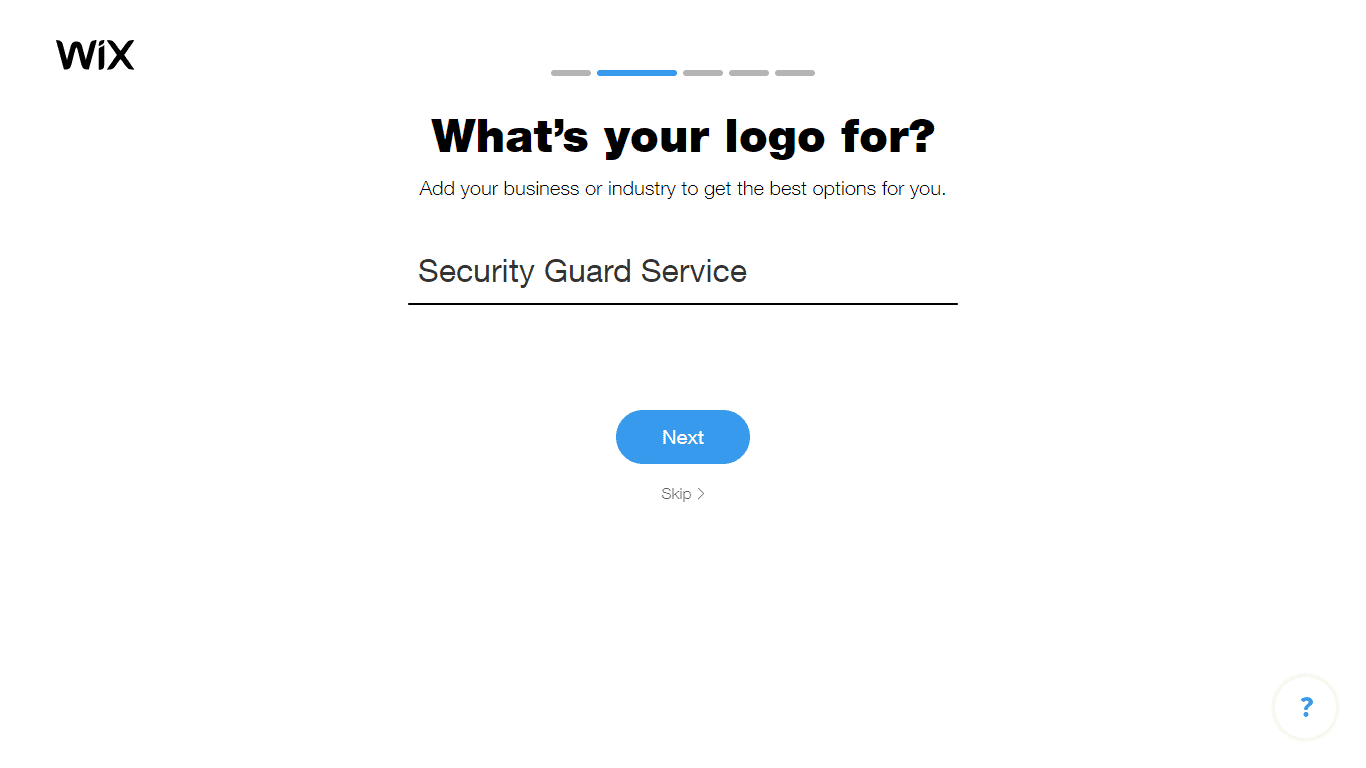 Now the AI will start learning your style preferences. Choose a few descriptive words to tell it how you want your finished logo to look. If you're not sure, think about how you would describe your overall brand and your audience.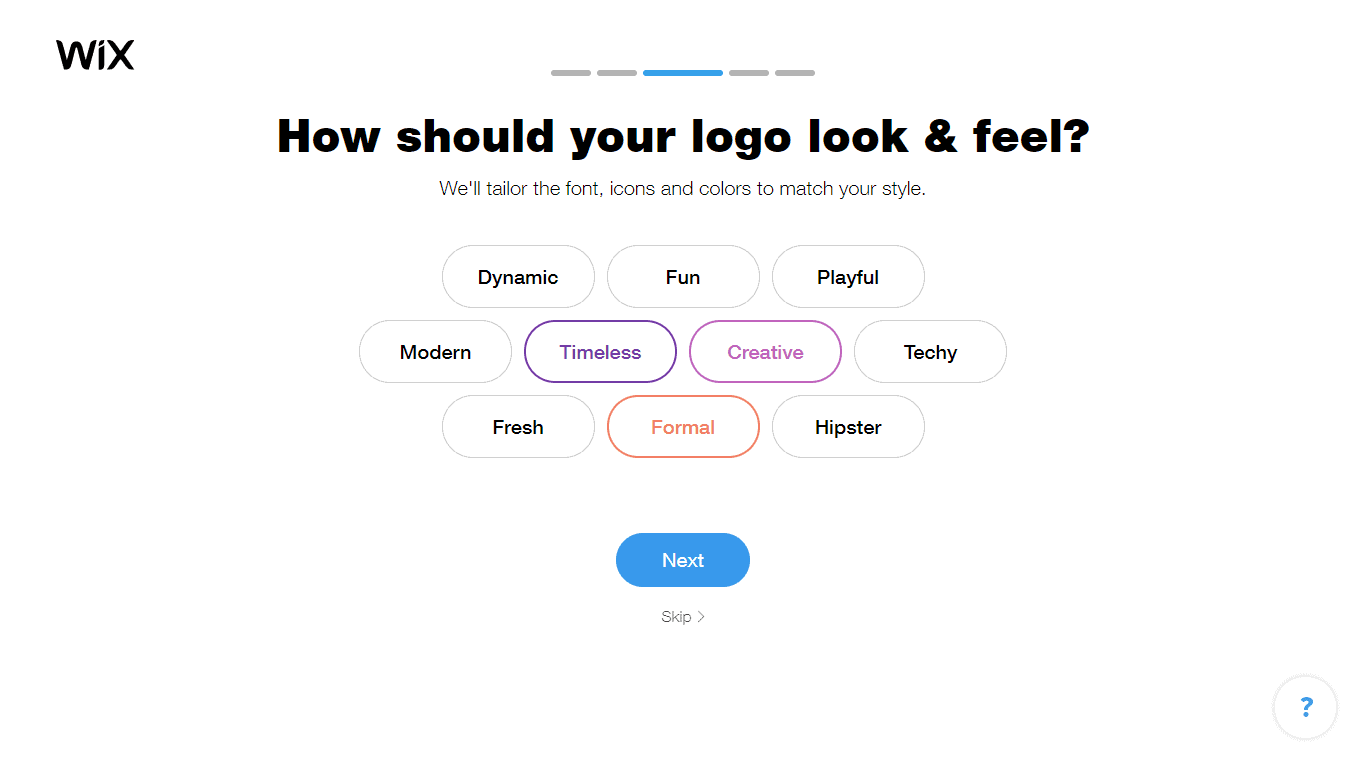 The logo pairs are up next. You'll be shown two totally different options and you have to choose the logo in the pair that catches your eye the most. This helps the AI build a better picture of your taste.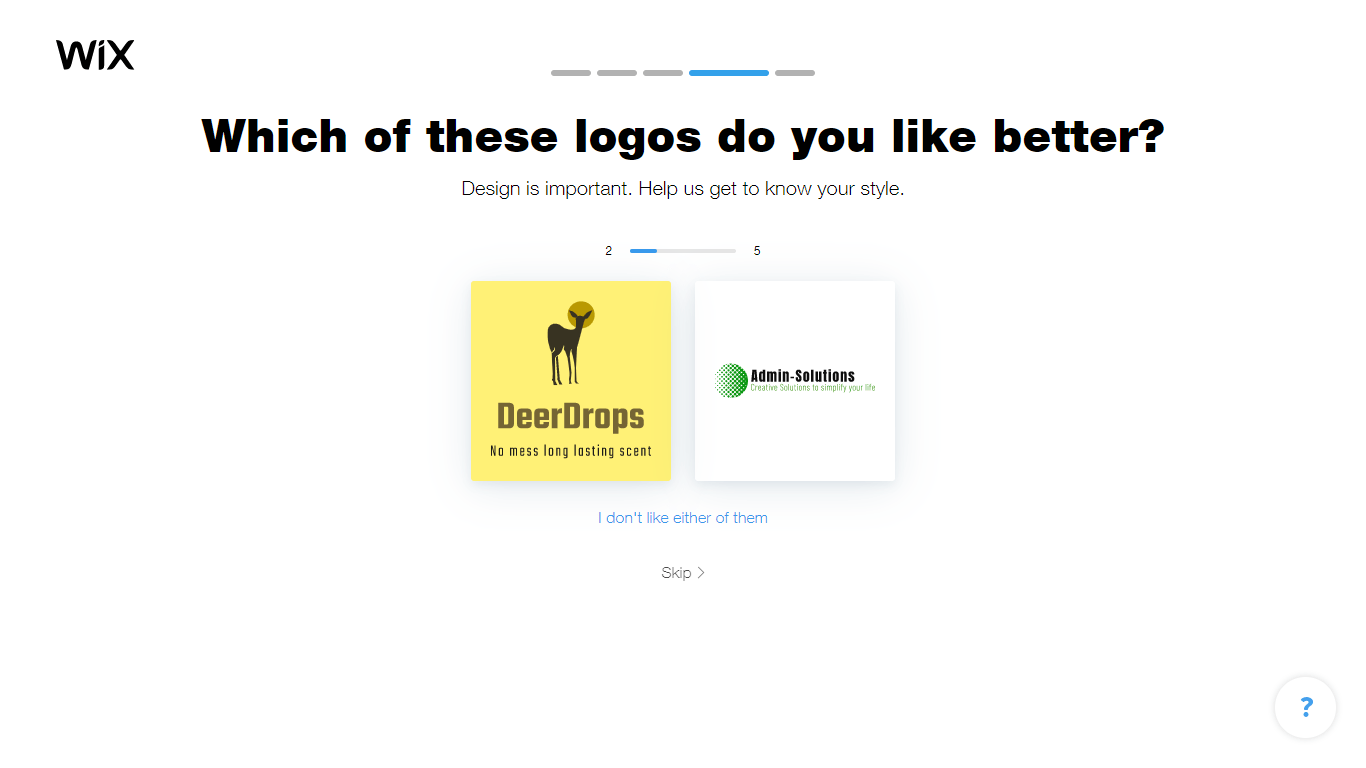 Finally, tell Wix Logo Maker where you'll use your logo, like on social media channels or printed on business cards.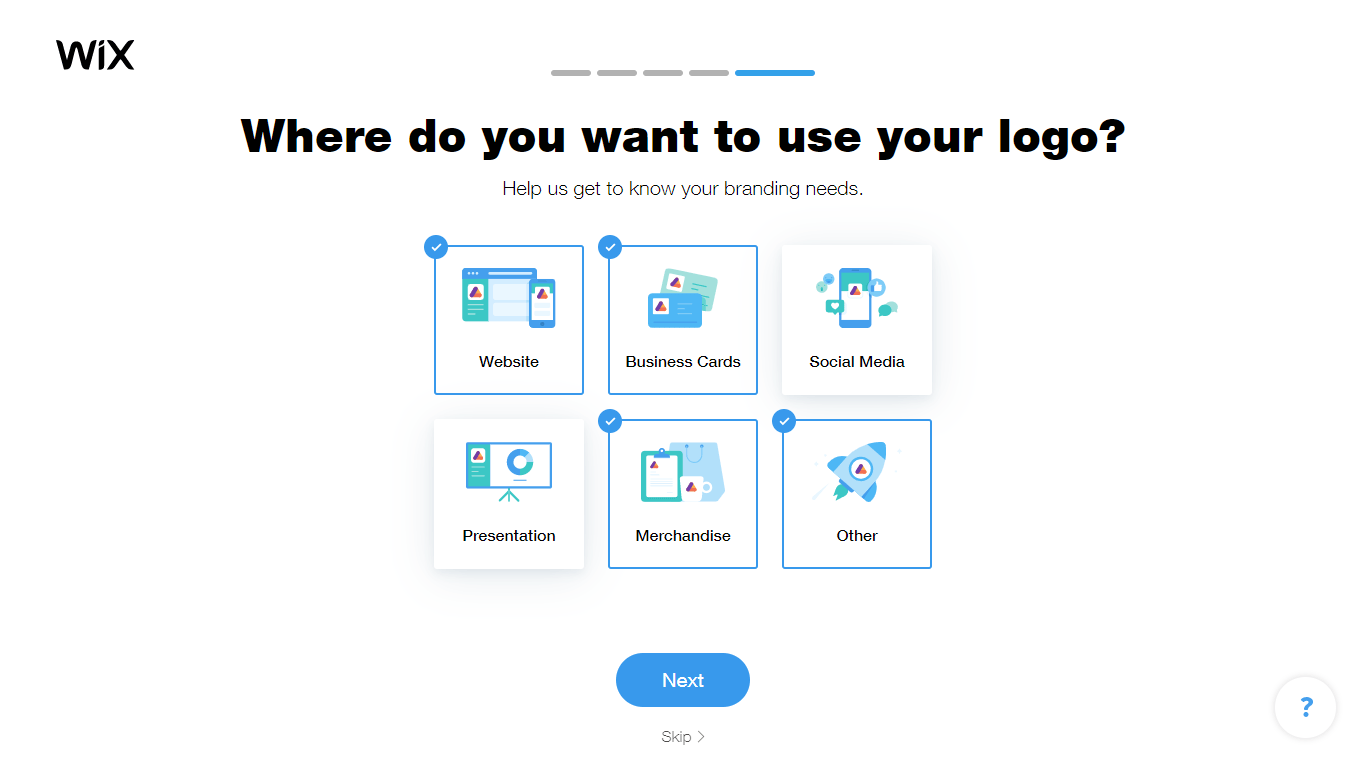 That's the question part over! Now a selection of logo suggestions will come up, so take a scroll through them to see if anything stands out to you. Click
Load More
to refresh the page and bring up more results.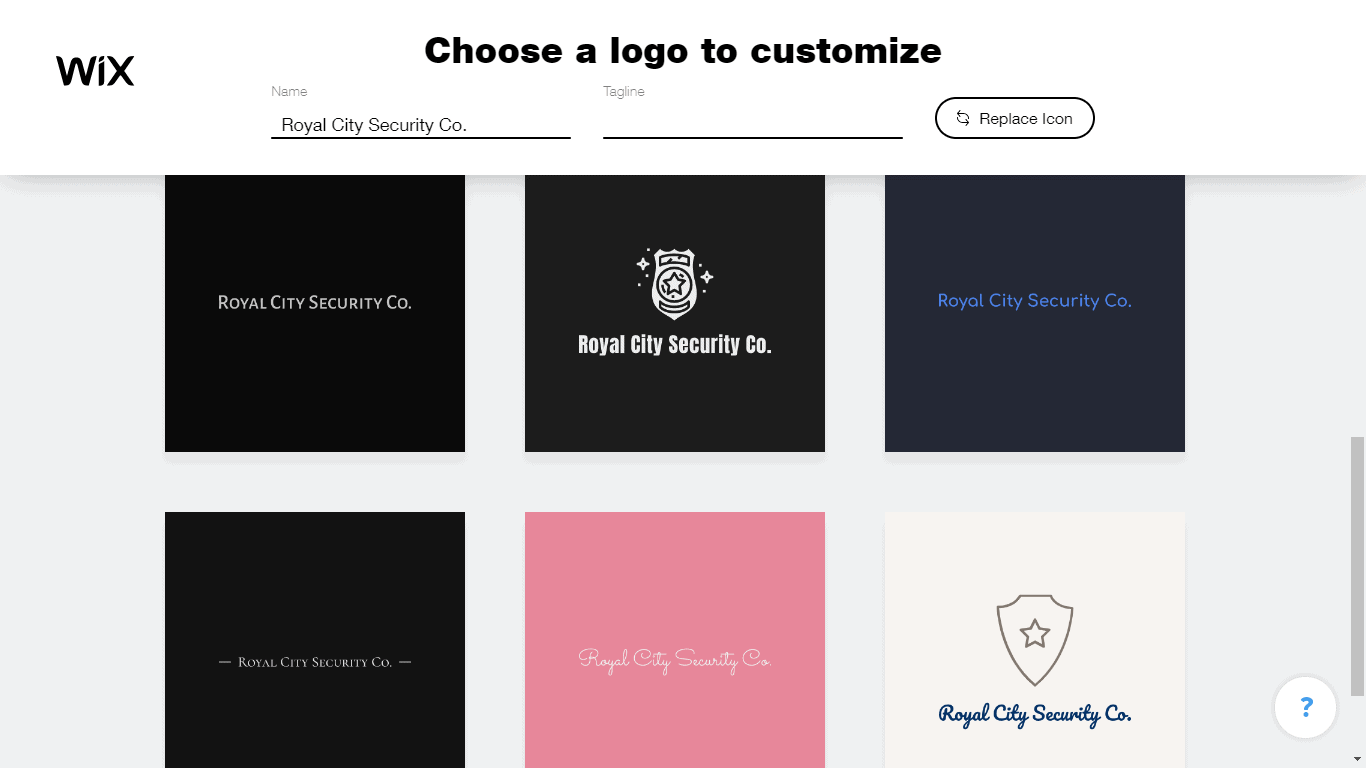 If you'd like to see the logo suggestions with a specific shield icon, click
Replace Icon
and search "shield". Choose your favorite image, and it'll replace all the icons in your results, so you can see what it looks like in each of the different suggestions.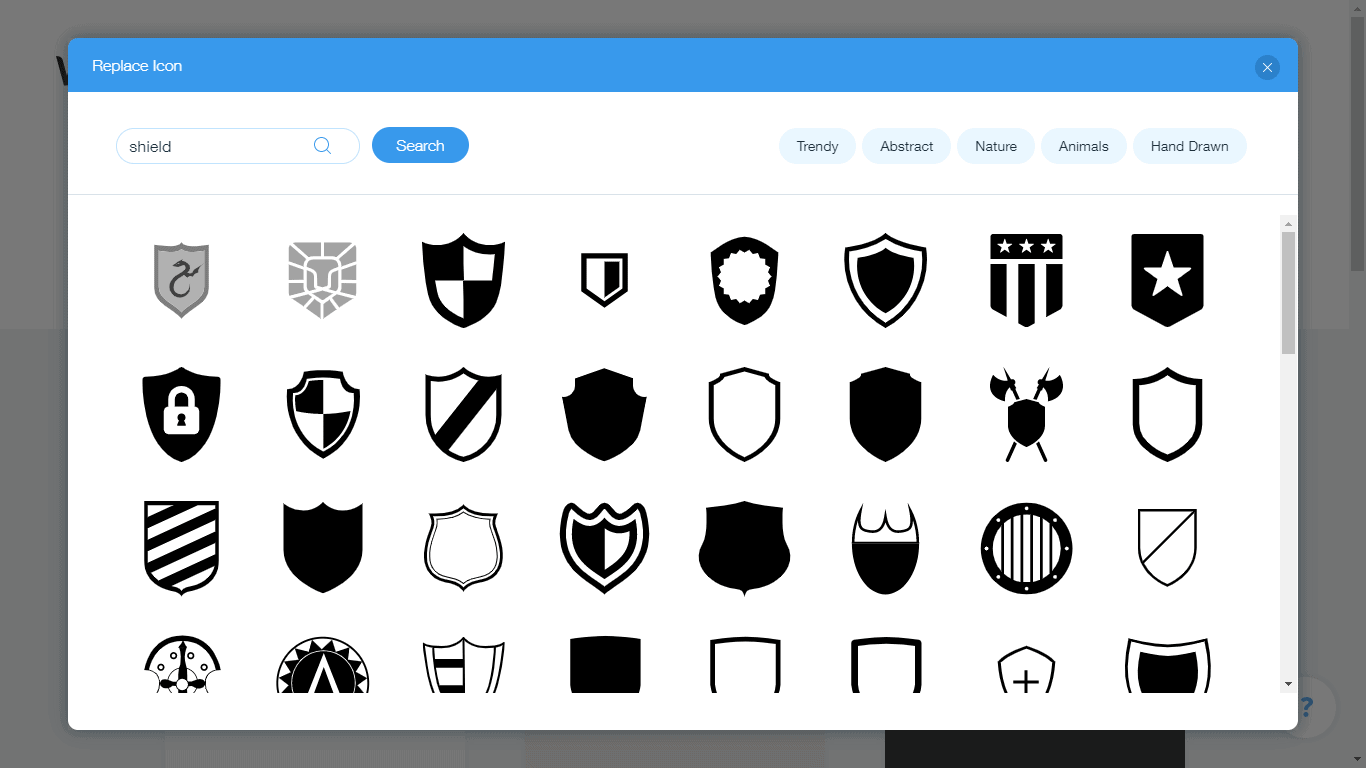 When you find a logo template that you'd like to customize, click the design to go to the logo editor and prepare to get creative. In this stage, you can tweak the design as much (or as little) as you'd like. The more you change, the better, as it'll make your logo more original. Use multiple icons to create larger or more complex designs and try out different pre-set color palettes until you find one that looks great and matches your brand.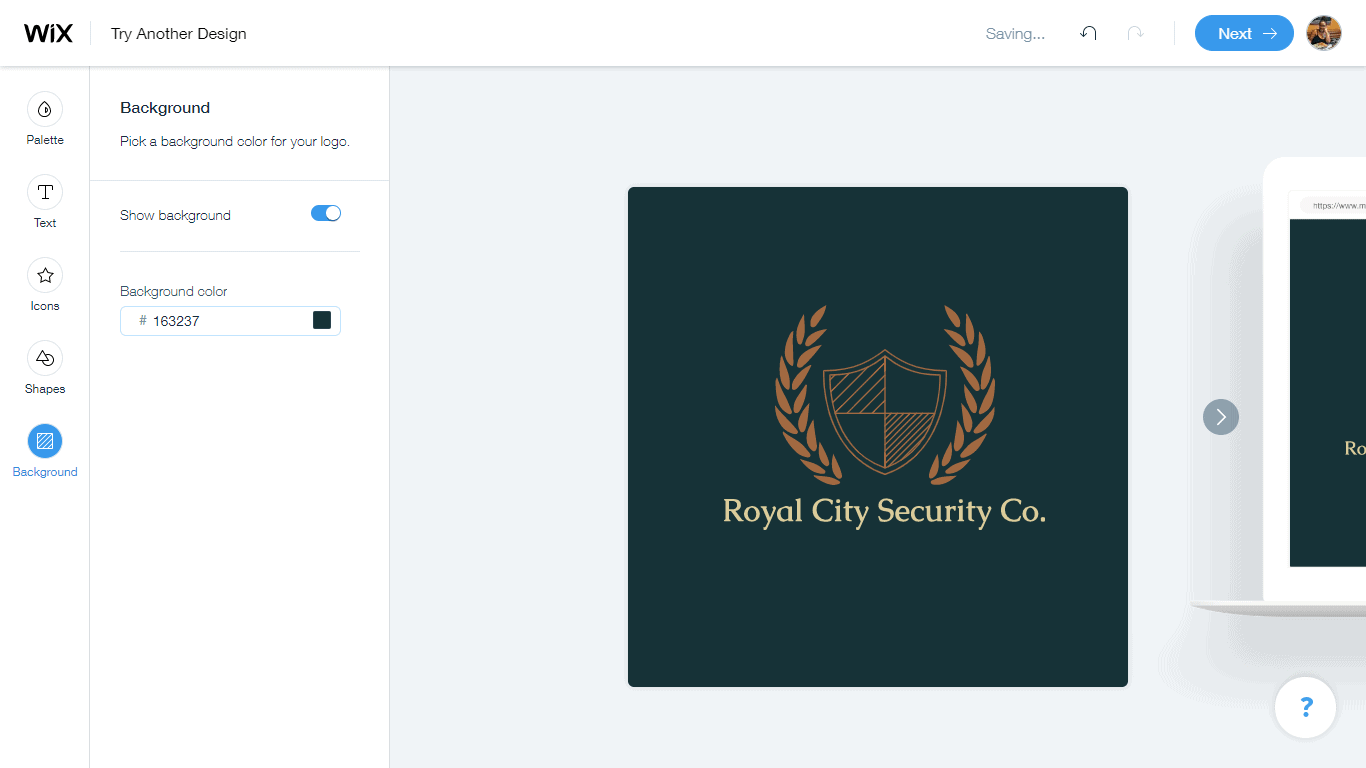 Finish your logo and click
Next
to head to the final step. If you're not ready to start using it yet, you can choose to download a free small file of your logo. On the other hand, if you're prepared to go ahead, picking one of our paid packages will let you download your logo in high-resolution. After you've downloaded it, your logo is ready to use right away! Want to know more? Read our
expert Wix Logo Maker review
to see some logo samples.
Wix Logo Maker Alternatives:
Looka – You can design your shield logo quickly and easily using a similar AI-guided process. You can also buy other important branding materials for your business featuring your new logo, like a social media kit and website design. Learn more in our full Looka review.
LogoMaker – For those of you who just like to keep things as simple as possible, including your new logo, a basic logo design from LogoMaker can be completed in just four steps. Their templates are easy to customize or use a jumping-off point for brainstorming logo ideas. Read our detailed LogoMaker review for more information.
My Last Thoughts
Shield logos are a popular logo choice, and with good reason. Because of that, it's all the more important to guarantee yours will stand out from your competitors, and the best way to guarantee that is by enlisting the help of a pro.
I'd always recommend checking out Fiverr first
, in my opinion, there's no better place to find high-quality designs at a budget price. Set on DIY? All you brave, creative souls should
try out Wix Logo Maker
. Its impressive AI helps guide the process, so you can get a professional-looking design quickly and easily. If you're still deciding which logo design service to choose, that's no bad thing. It's important to be happy with your choice, so research is key. Why not read my colleague's
full logo design service comparison
 to see how Fiverr and Wix Logo Maker hold up against other popular design services?