Having your website and social media accounts set up is just the beginning; you need to make sure that these different platforms are
effectively integrated with one another
so that customers are able to interact and engage with your brand regardless of time, place, and purpose. The process of cross-promoting your social media accounts on your website so these communication channels can be more frequently used, explored, and shared is called
social media integration
. This is something that your business needs to do if you are going to be competitive in today's marketplace.
The ones who did this well will reap the benefits, and the ones that don't…well, won't.
6 Ways To Integrate Social Media Into Your Website
Employ the following tactics in order to increase traffic amongst platforms, strengthen brand awareness and affinity, encourage communication with customers, and improve sales and revenue.
1. Social Media Icons
The first and the most obvious step on the road to integration includes
placing visible social media buttons on your website
, linking to your various profiles. Depending on your type of business and audiences, you might have a number of different social media profiles, such as:
Facebook
LinkedIn
Twitter
YouTube
Pinterest
Naturally, you would like your website's visitors to also visit these profiles and consume the messages posted there. The best way to ensure this is to publish social media buttons on your website landing pages, this gives visitors have the ability to start following your accounts immediately, without even leaving your website. Their placement on your website is very important;
there are certain locations that individuals are used to looking, so you'll want to be sure that their placement is intuitive
. Experts say the best places are either the top or bottom navigation bar (or both!) or visibly separated from additional content along the side of the homepage. If you use a website development platform such as
Wix
, social media icon integration is incredibly easy, and can be set up in less than a minute, which means that there's no excuse not to have these icons integrated across your website.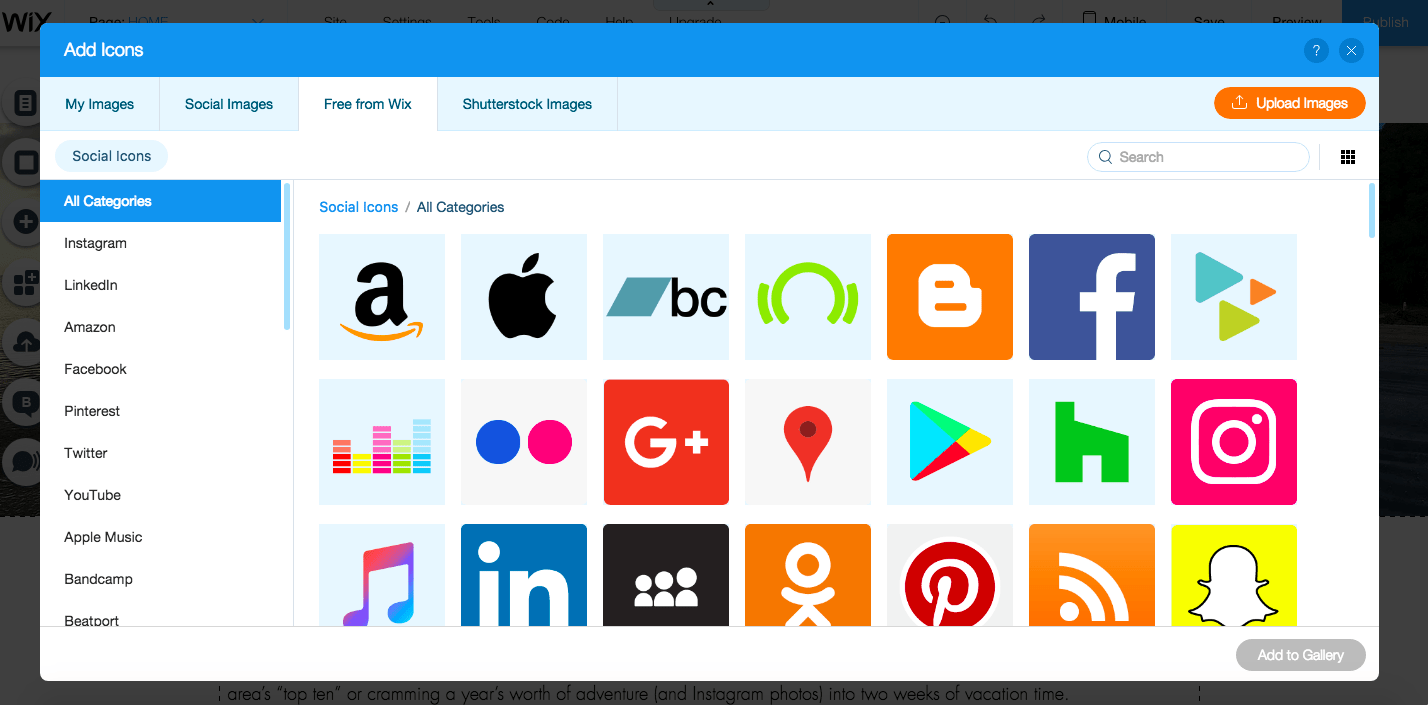 2. Social Share Buttons
Regardless of whether your website is pushing out blog posts or featuring products,
you want your content to be shareable
so that visitors can easily post to their own social media accounts directly from your website. "
Share this
" or "
Add this
" are examples of share buttons across e-commerce websites with the possibility to see analytics of who and how your content is shared. This not only increases the number of eyeballs on your content, but promotes your overall brand image and improves sale rates. It also allows customers—existing and prospective—to more easily affiliate with your brand and products.
Basically, it takes your paid content, and allows it to become organic and earned.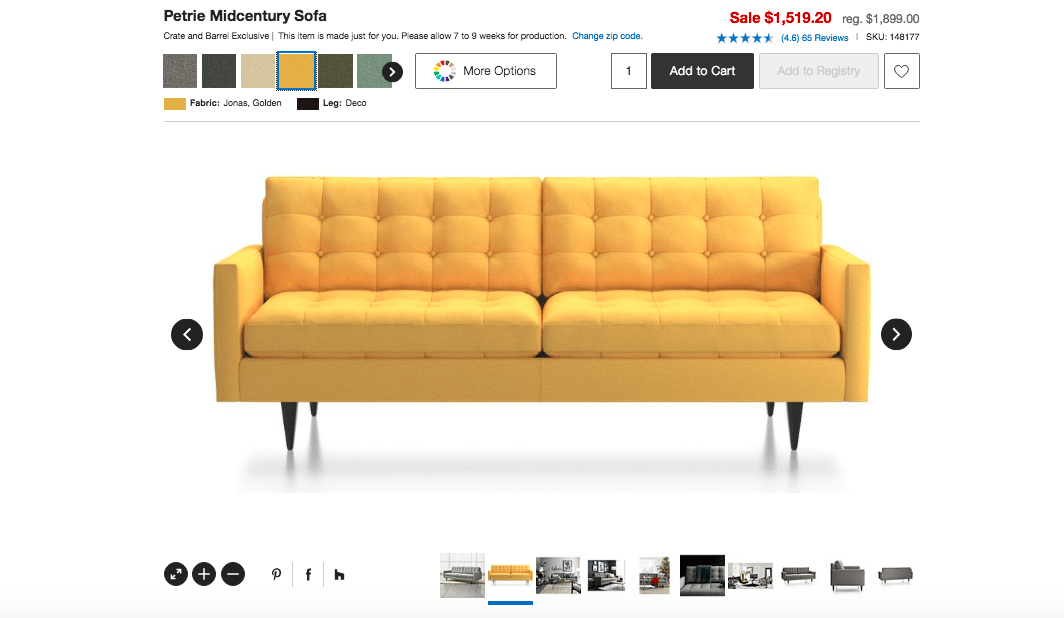 3. Social Login Plugins
Incorporate a social sign-in to allow your visitors to sign into your e-commerce website through one of their social media accounts. Research has shown that
users prefer to bypass the need to create a separate account
for a website and sign in with a social login instead. Reducing the registration process
saves time for the customers, encourages users along the sales process, and enables brands to quickly capture customers' information
and engage them.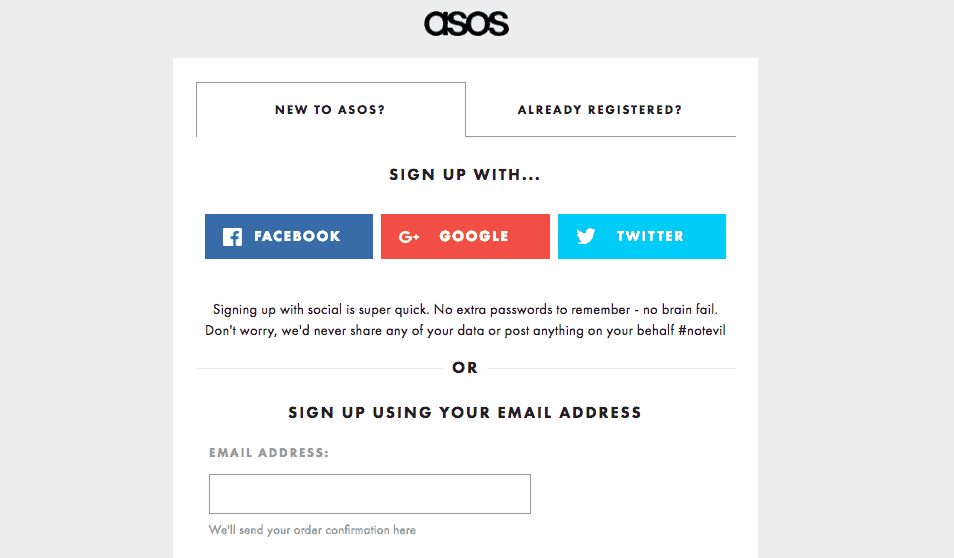 4. Social Live Feeds
Social live feeds allow you to display your live activity from Facebook, Twitter, Instagram, YouTube, or other social media accounts directly on your website. So, instead of merely linking to these social media channels, you can
show your current and recent social activity
, so your visitors can see, follow, and otherwise engage without leaving your website. These feeds can make your website
feel less like a sales pitch and more human
. It also makes the entire brand experience more integrated, and increases the likelihood that someone will begin following your social media accounts while visiting your website. Most social media platforms have widgets that allow you to easily customize settings, grab the code, paste and publish it directly onto a website. Depending on your industry, product or service offering, and audience, you may want to consider integrating your:
Instagram feed
Live Twitter stream
YouTube recent videos
Blog posts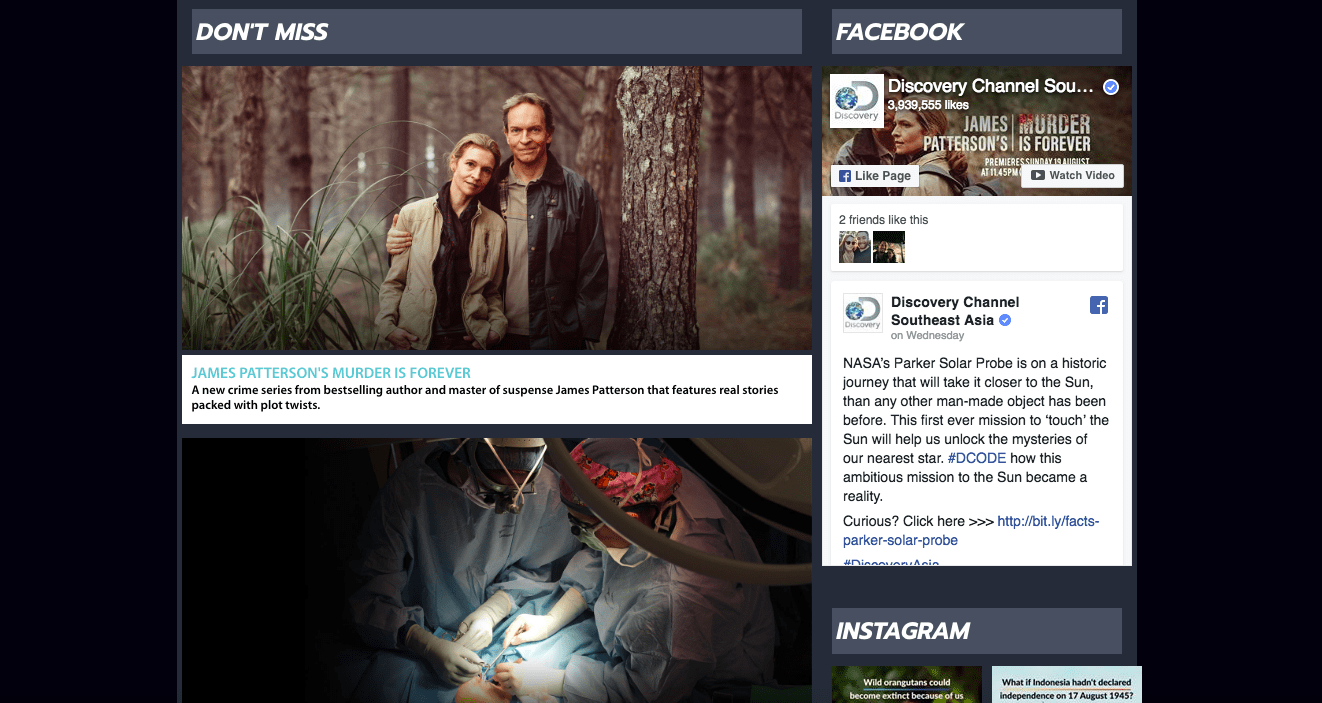 5. Social Assistance Account
Customers not only appreciate, but often expect, immediacy. It has been shown that brands that are able to offer immediate assistance not only have
higher brand affinity, but customers are more likely and willing to pay a higher price
for their products and/or services. In its website's bottom navigation bar, retail specialist J.Crew features a link to a dedicated Twitter handle designed to address client inquiries and issues. This approach substitutes the conventional customer service number or chatbot service. The feedback received is remarkably positive, clearly indicating that clients enthusiastically share these experiences within their own networks.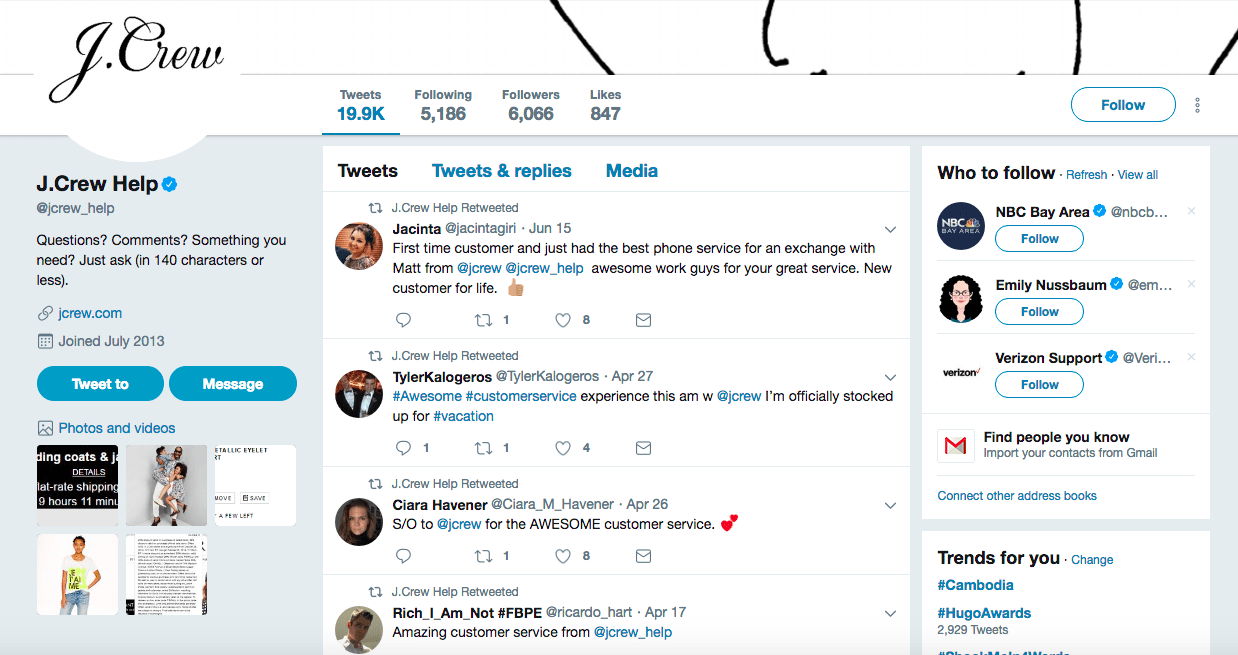 6. Hashtags and Social Shoutouts
Hashtags are an easy crossover between your social media and website. It is also a fantastic way to solicit engagement, which is literally
free advertising done by your customers for you, in a way that is both authentic and organic
. If it makes sense for your brand, this is an opportunity that will delight and inspire your customers and encourage brand affinity—which can be absolutely priceless when it comes to increased exposure and subsequent sales.
Tying It All Together
Integration of social media into websites is becoming a
vital part of content marketing across all industries
—from brick-and-mortar to exclusively online shops. It goes beyond giving products a more human touch, as it also increases the number of conversions from viewers to followers to buyers. But remember, social media integration isn't just added value;
not doing it, or not doing it well, can hurt a brand
. For example, don't feel obligated to link to all of your social media profiles just because you created them years ago. Adding links to inactive profiles can do more harm than good. With this, it's quality over quantity. Integrating social media on your website allows you to be more attentive to your customer base; it is also a great way to
solicit feedback from your audiences, increase your share of voice, and combine organic and paid content
. So, what are you waiting for?