Read on to learn how to find a professional designer for $5.
Feeling creative and want to whip up your own hair logo? If you're a stylist, you might have an eye for it. Scroll down to see my recommended DIY tool. But first, get inspired by some of my favorite hair logos from around the web.
9 Best Hair Logos
Hiring a Great Logo Designer Couldn't Be Cheaper
What do you imagine your new hair logo might look like? Is it bold and daring or smooth and slick? Does it include a signature hairstyle or your cutting-edge tools? What about the font style? There are lots of elements to weave together to create a logo that truly represents your brand. That's where the experts come in. On Fiverr, you can hire a freelance graphic designer to create an original logo to bring your vision to life – and always with a starting price of just $5.
When searching for a new logo for Website Planet, my colleague tested a bunch of major design services, including Fiverr. Check out his
full comparison of logo design services
to discover which one provided the winning logo design.
Using Fiverr to Hire a Designer
Finding the right designer for your logo has never been quicker, thanks to Fiverr's easy-to-use website.
Go to the Fiverr homepage
 and type in a relevant keyword (e.g., hair) in the search bar at the top.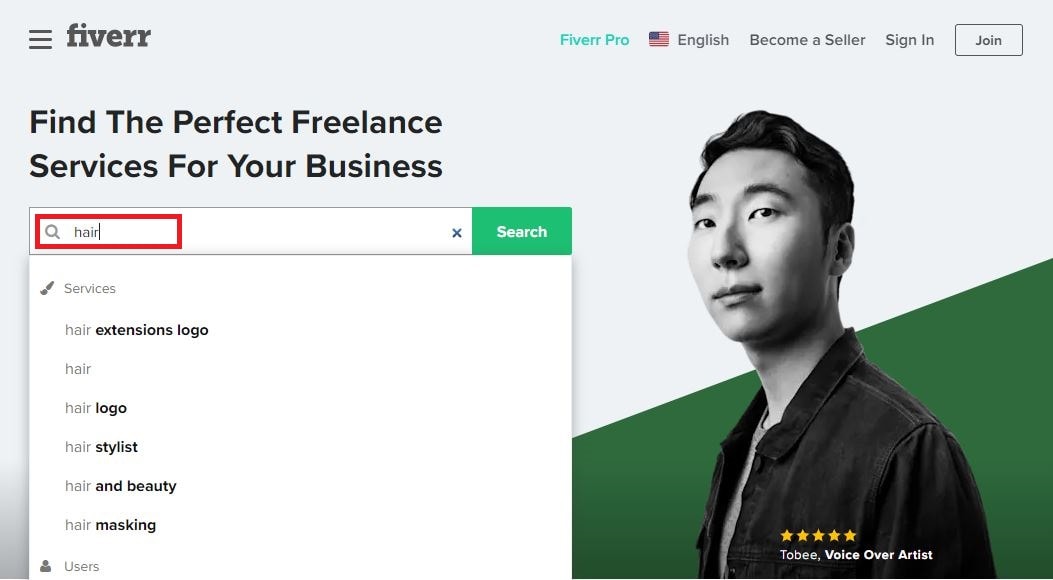 Then, to narrow down all the results, go into the filters, click the
Category
menu and choose
Logo Design
.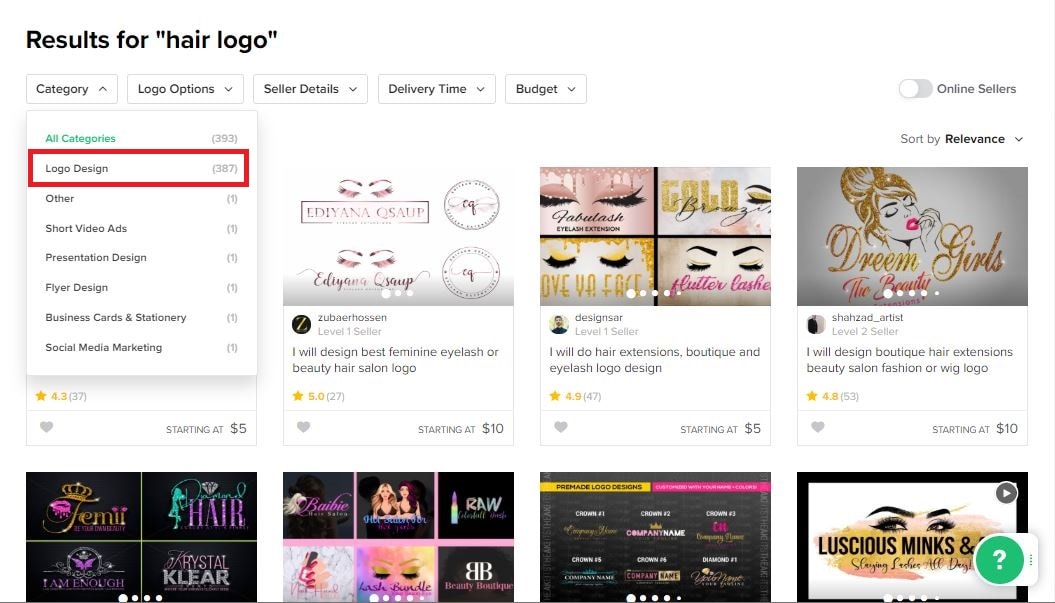 To further refine your results, try the rest of Fiverr's advanced search filters where you can set your desired logo style, the seller's details (including their location, language, experience level, etc.), delivery time, and your budget.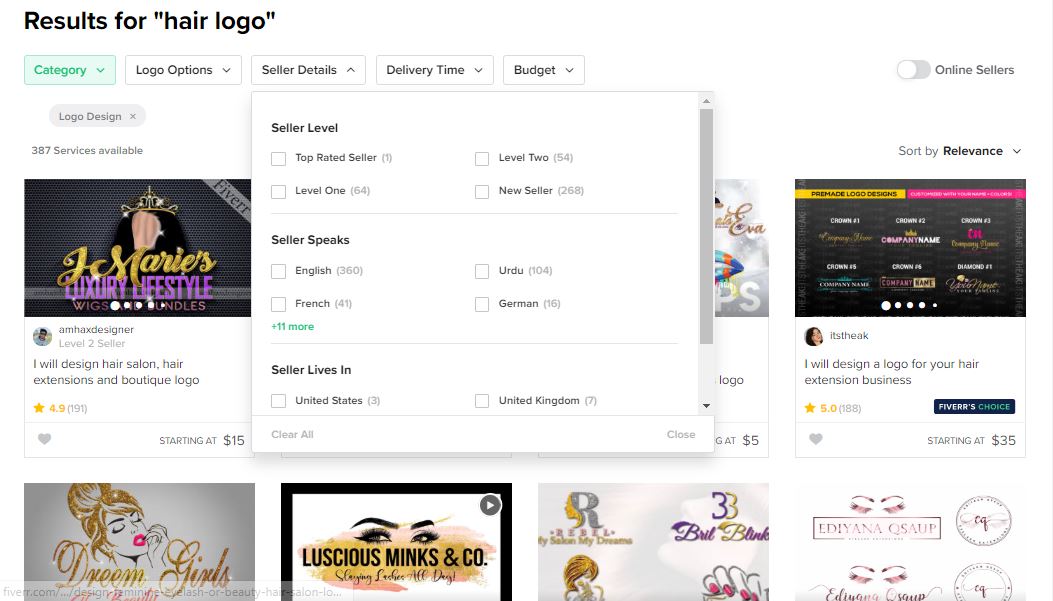 See a logo you like? Click on it to check out the designer's full portfolio and other users' ratings. You can also message the designer directly before making any commitments.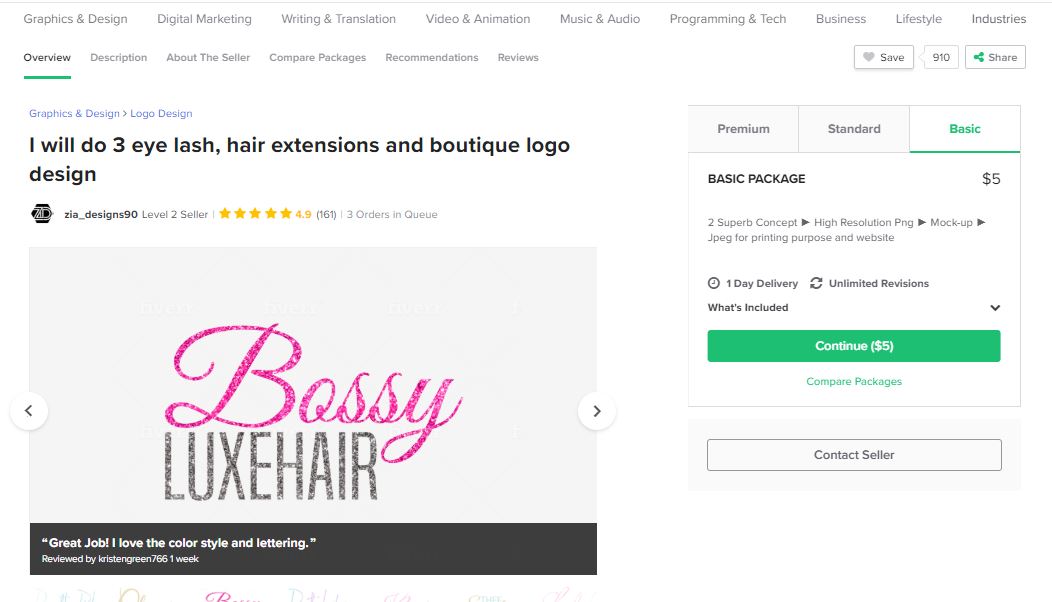 Key Fiverr Features
Custom offers – Designers have fixed packages at a range of budgets, but many also offer customized packages that they can tailor to your needs and budget.
Secure transactions – You'll pay for gigs upfront, but Fiverr keeps your funds in escrow and they're only released to the freelancer when your project is completed and you're satisfied with the work.
Quick delivery – While most designers turnaround projects within a few days, some sellers offer to deliver work in 24 hours for an extra fee.
Contact a seller directly – Use the built-in messaging system on Fiverr's free mobile app or website to chat with the designer privately, even before committing to the gig.
For more tips, including how to choose the right expert for you, have a look at our
expert Fiverr review
.
How to Make Your Own Hair Logo
So, you want to design your own hair logo. Even the simplest ideas can be difficult to execute well if you don't know what you're doing. Unless you're a pro, you're unlikely to have the design software needed to create the logo of your dreams, so using an online logo maker is the second-best option. My favorite? I always recommend Wix Logo Maker.
Wix Logo Maker
Wix Logo Maker is a powerful graphic design tool that uses a highly intuitive artificial intelligence (AI) system to tailor designs to each user. Here's how it works:
Go to Wix Logo Maker's homepage
, click
Start Now
to create a free account and fill in the required information.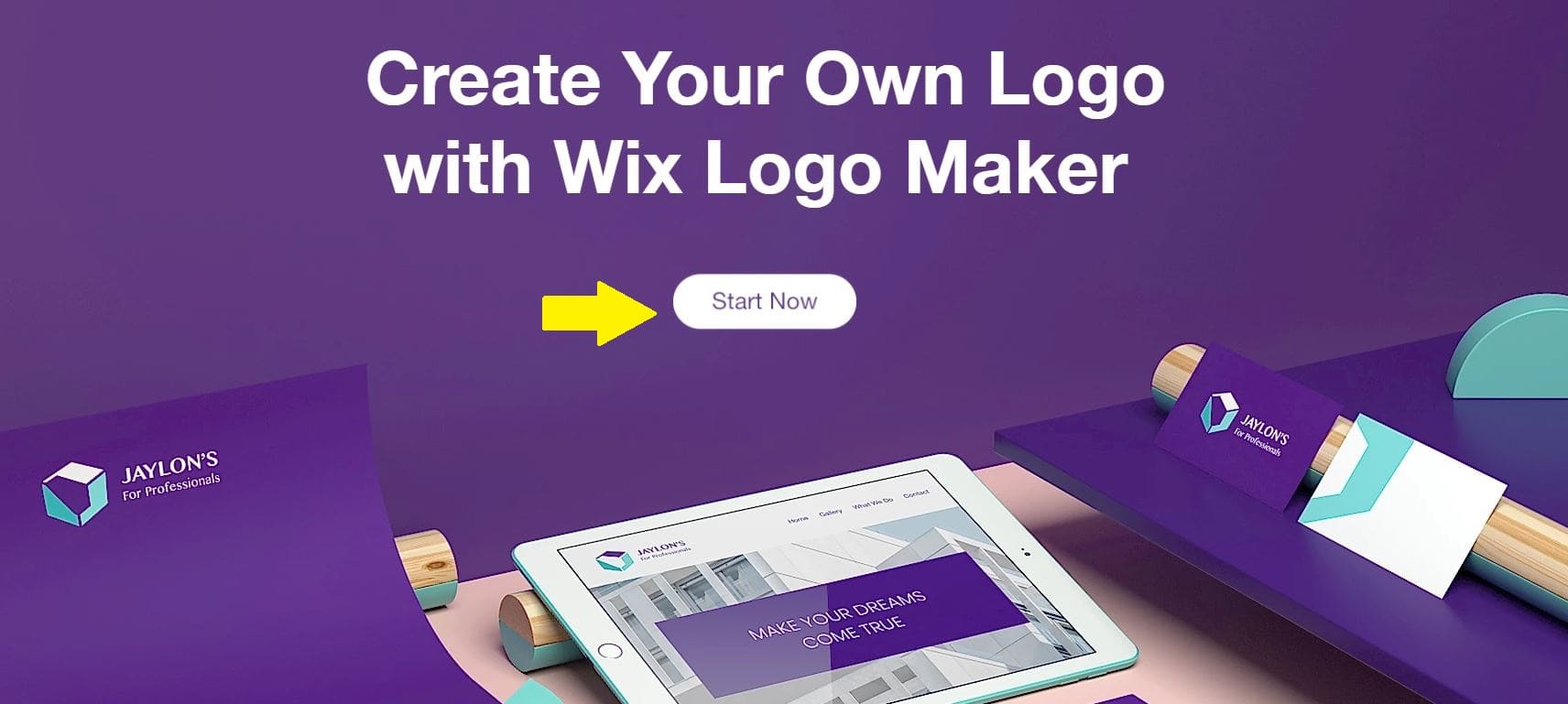 Next, you'll be asked to provide the basic details of your business, including the industry (e.g., hair salon, hair products, etc.), your brand name, and an optional tagline.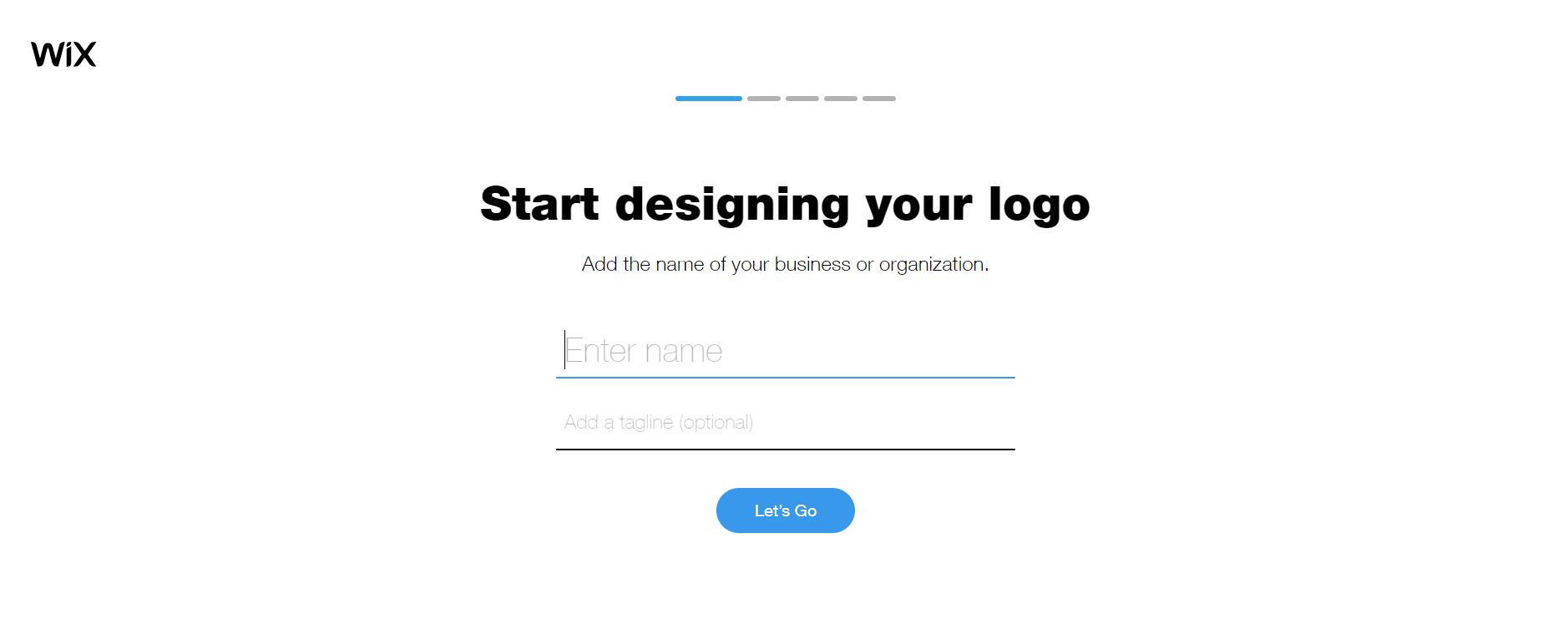 Next, the AI wizard will ask you a few questions regarding your preferred logo style. This helps it get a clearer idea about what you're looking for in your logo. One of the steps involves choosing between five different logo pairs, so the AI can learn which elements and fonts you prefer.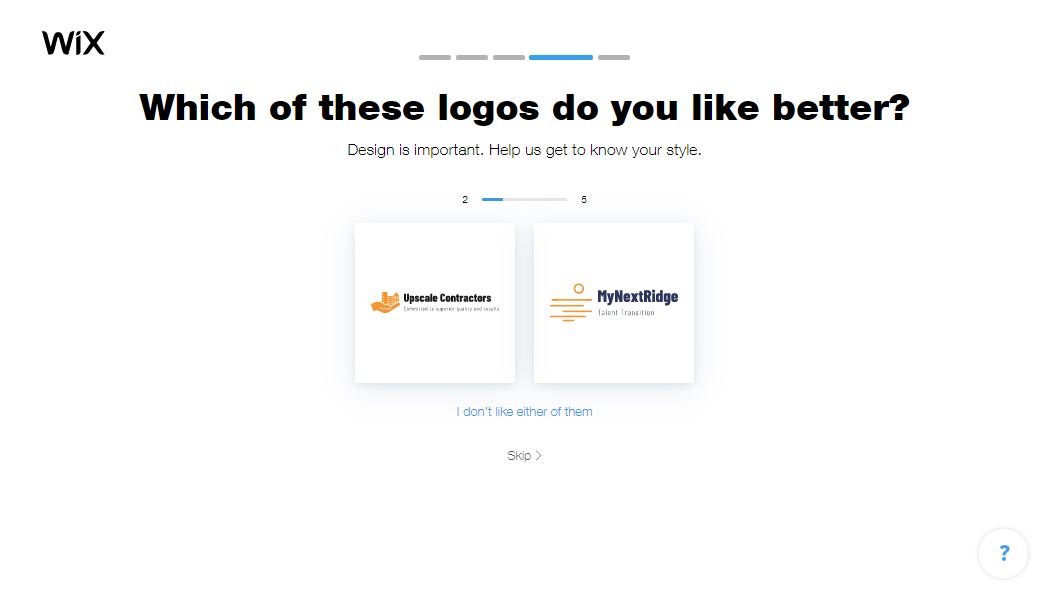 Based on all your answers, the AI will generate a range of logo options for you to browse through. Some of the designs will include an image. You can switch this out for an icon of your choice by clicking
Replace Icon
at the top of the page and typing in a relevant keyword (e.g., hair) in the search bar.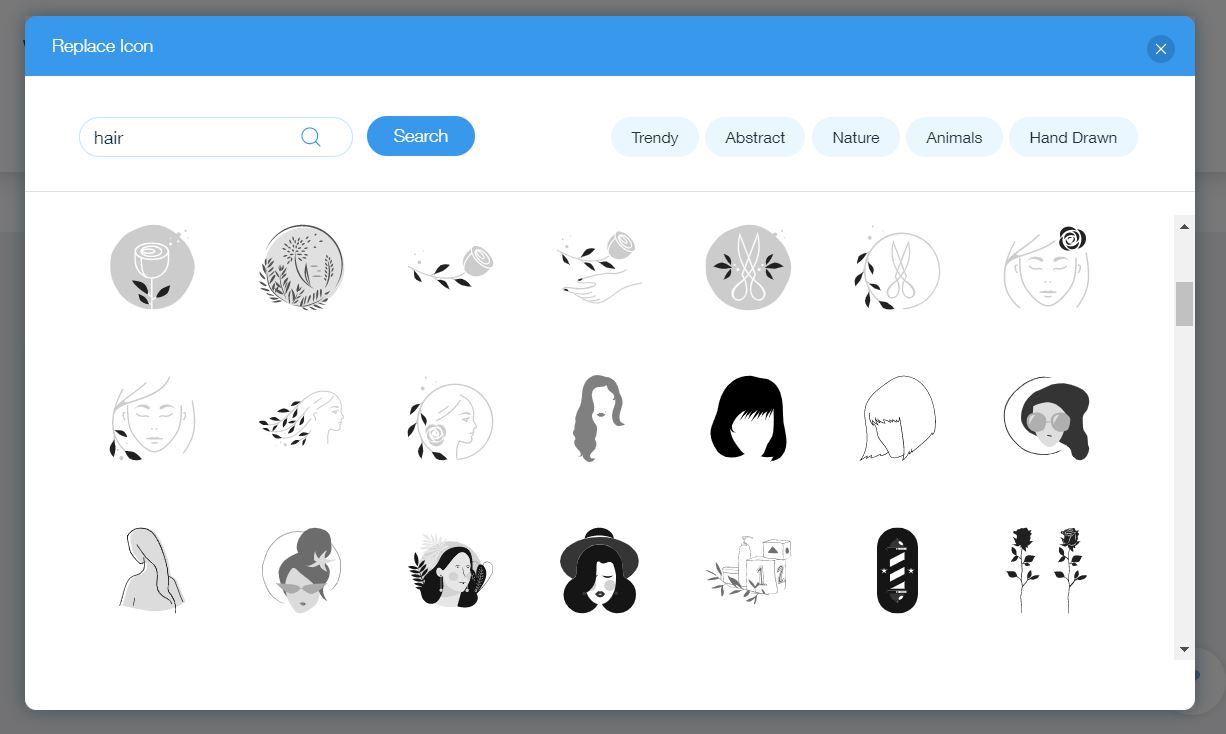 After choosing an icon that appeals to you, it will apply automatically to the generated logo templates. You can then explore the list, locate the logo that best suits your preference, and proceed to the final stage of customization. This is the stage where you can make the logo template more original by adjusting the colors, fonts, and backgrounds using Wix Logo Maker's user-friendly, customization tools.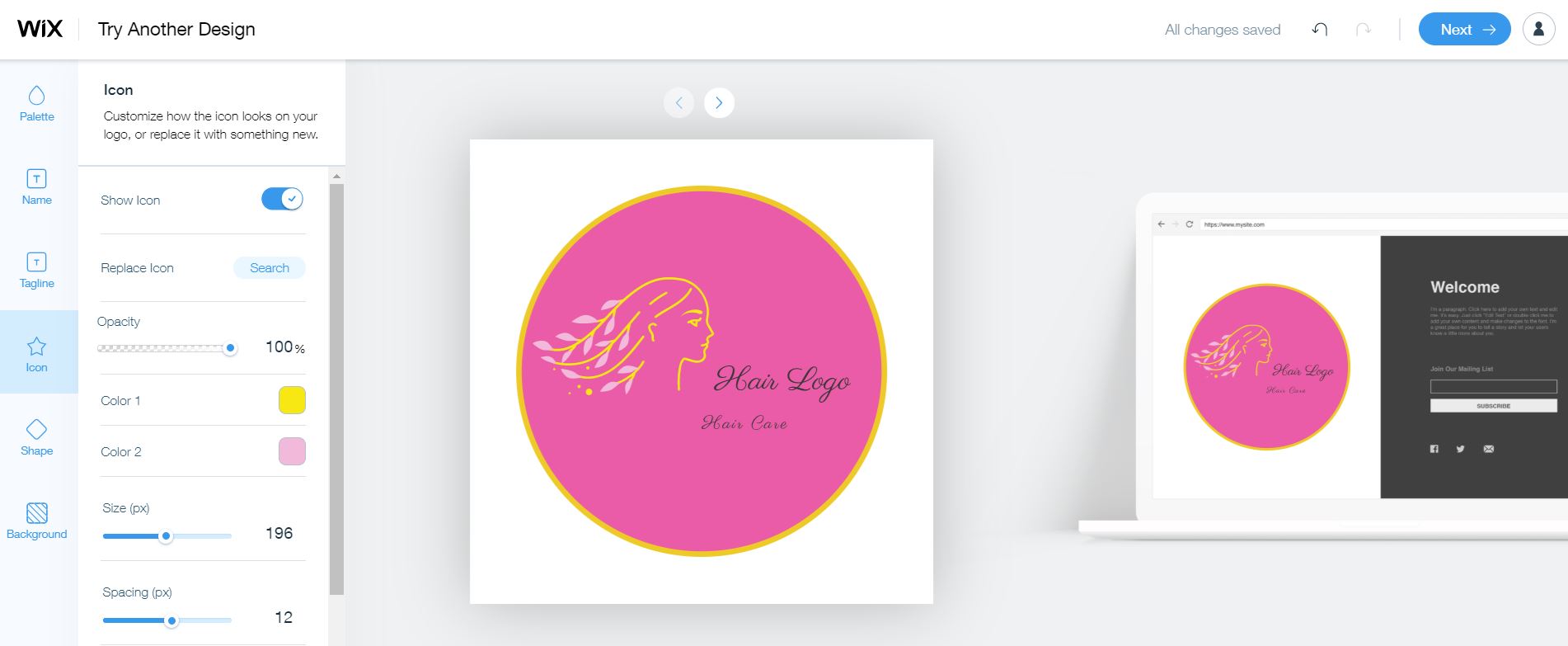 Done making those final touches? Now you have two options – download a free, low-res sample of your hair logo design or pay to download it in a range of high-quality formats. To learn more,
read our in-depth Wix Logo Maker review
.
Wix Logo Maker Alternatives
Tailor Brands: Thanks to its partnership with Zazzle, Tailor Brands allows you to print your logo on all kinds of merchandise, ideal for marketing a new business. Read our full Tailor Brands review for a detailed rundown of its features.
DesignEvo allows you to design using a built-in tool similar to Microsoft Paint. It has a large library of shapes, icons, and badge templates, so you can create your logo from scratch. To see some logo examples, read our expert DesignEvo review.
Highlight Your Brand's Personality with a Sleek Hair Logo
A successful hair logo can help you make an impactful connection with your clients. My advice is always to hire a professional to save time and effort, and with
Fiverr
, you can even save money when you can hire a freelancer for just $5. If you opt for the DIY route,
Wix Logo Maker
 is an excellent tool to use. It's generally a good idea to brush up your knowledge by checking out other well-known hair brands and your competitors to see what works, and how you can stand out. Is hair imagery not quite right for your business? Check out our round-up of the
best barber logos
for more inspiration. And if you're still looking for the right place to create your logo, don't miss our list of the
best logo design services
for more ideas.