You may think of Duda and Shopify as unlikely competitors – Duda is primarily intended for professional web designers and digital agencies, while Shopify is dedicated exclusively to online store building. However, both platforms can help you create an attractive online shop, so I decided to put them to the test.
I found Shopify to be the better store builder overall, but Duda did put up a good fight
. Duda comes with polished templates and all the essential online store tools you need, such as inventory and order management, abandoned cart emails, and multi-channel selling. There are no transaction fees, but bear in mind that
Duda's e-commerce features aren't included in any of the plans by default
–
you have to pay extra for them
.
Shopify, on the other hand, was built for e-commerce, and it's packed with features to help you manage and grow your business.
The costs can pile up if you use a lot of apps, but if you're looking to build a simple online store, Shopify makes it much easier. You can
try Shopify's free trial now
, or read on to find out more about each platform's pros and cons.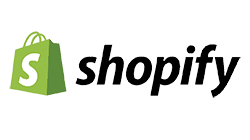 Save up to 25 % on your Shopify plan!
Limited-time offer - Don't miss it!
293 users used this coupon!
Templates
Both Platforms Have Stunning Templates, but Shopify Offers More Choice
Duda has over 100 templates but only 7 online store designs
. The templates look pretty stylish – some stick to minimalism, while others have bold color palettes.There's no option to import third-party templates, but you can customize any design to fit your needs.

You can change colors, fonts, layouts and set global styles for text, buttons, backgrounds, and more. If you have experience building websites,
Duda has lots of blank and semi-blank "starter" templates to help you create unique looks
.
Shopify offers around 80 themes, 10 of which are free
. You get sleek and professional designs that are automatically mobile-responsive. When it comes to customization,
you can only make changes to the layout and content of the homepage
. The rest of the pages are pretty much fixed in place by the template you choose. However, you can customize fonts and colors.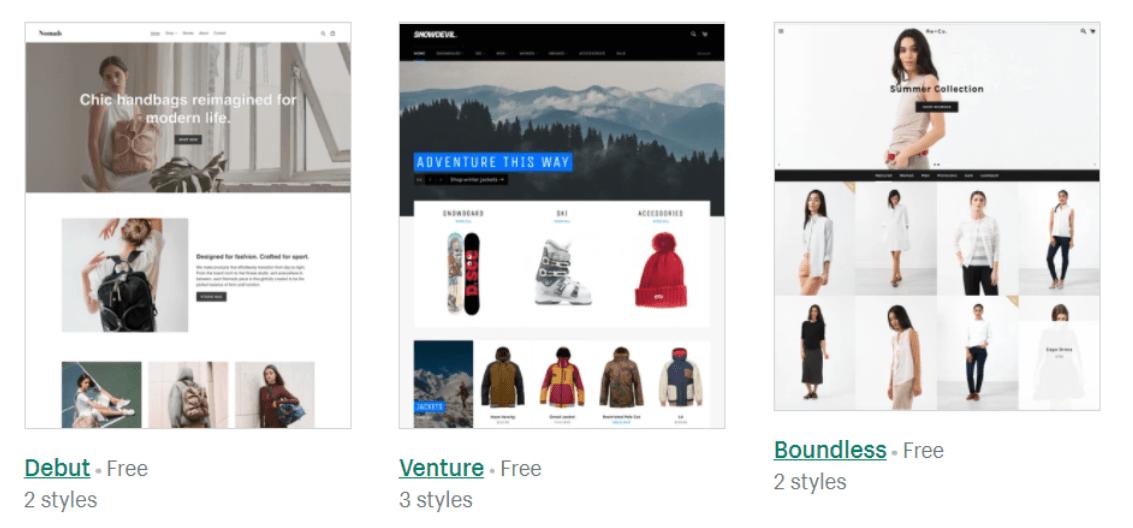 It's cool that each of Shopify's themes comes with 2-4 alternative color palettes, so you can easily change your site's tone.
You can also edit your theme's code
,
but be sure to have a basic understanding of Shopify's unique coding language
. If the in-house designs don't match your needs, you can import a template from a third-party provider like
ThemeForest
or hire a developer to create a custom design for you. This gives you a lot more choice and flexibility if you opt for Shopify.
Features and Ease of Use
Shopify's Interface Is Super Intuitive, While Duda's Editor Is Better Suited for Designers
Duda has a grid-based editor
that lets you customize your site by dragging and dropping elements like photo galleries, maps, and contact forms onto your page. However, since
Duda's main focus is experienced designers, things can get a little tricky if you're a total beginner
. The interface itself doesn't offer much guidance, which can be challenging for newbies. That said, Duda is working on improving the editor's ease of use.
DudaFlex editor mode is currently in beta testing, and it allows more flexibility in creating layouts
. Plus, it contains video tutorials to help you get started.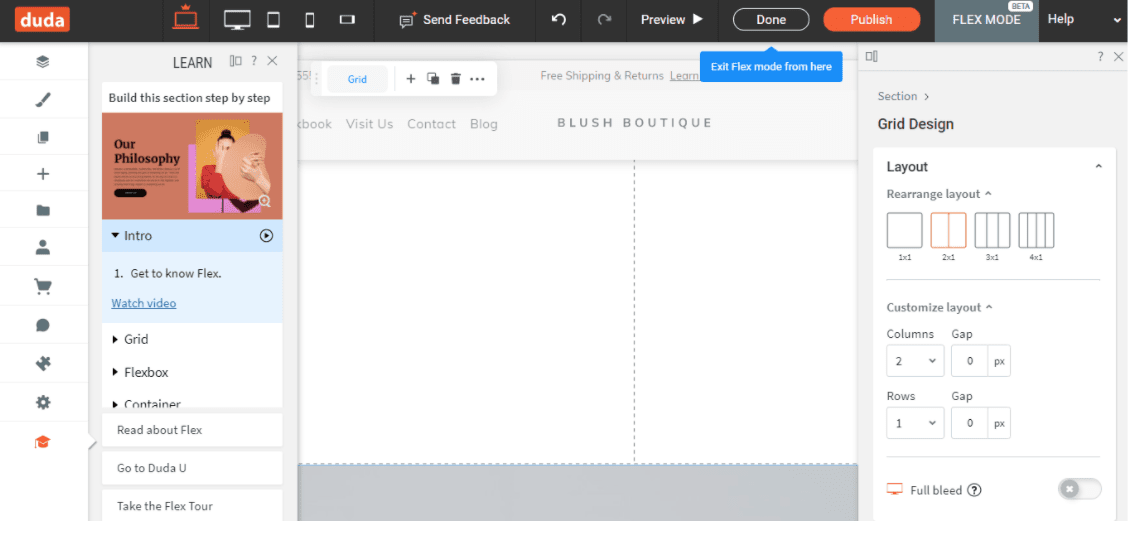 Compared to Duda,
Shopify's drag-and-drop editor
 is a better option for beginners
. It's super easy to add and customize template sections such as columns, slideshows, newsletters, sign-up forms, and more. Also, there are setup guides when you first create a store to help you get started.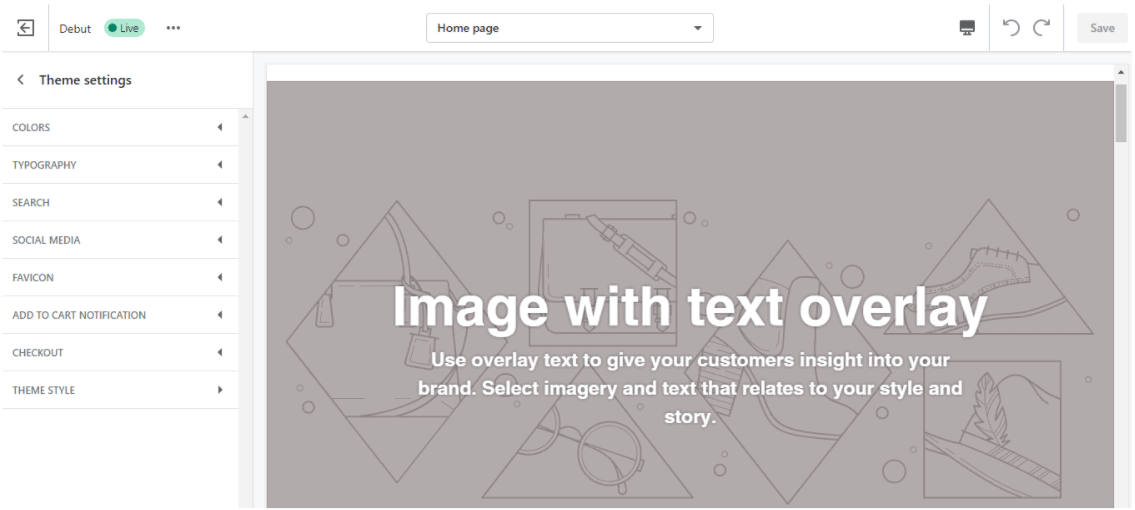 If you're willing to pay extra, you can even hire an expert to build and configure your Shopify store for you.
Both platforms offer basic blogging capabilities
– their blog sections are simple, but you can use them to inform customers about your latest deals. Duda, for example, allows you to edit posts directly in the site editor, add tags, and add post metadata for SEO. Shopify gives you a few more bonuses, such as the ability to set specific publishing dates and publish posts in bulk.
Another feature Duda and Shopify share is unlimited storage on all plans
, so you needn't worry if you plan to showcase your products using HD images and videos.
E-Commerce
Duda Has a Solid Set of Tools, but Shopify Is More Powerful
Uploading products to your Duda store is pretty easy – you can add images, prices, and many other options for individual items to your product page.
A really cool feature is the Bulk Editor, which allows you to update up to 100 products at once
.

Duda has a comprehensive set of e-commerce tools, some of which include: the ability to create coupons and gift cards; send abandoned cart emails; enable product filtering; and create customer groups. You can also
display real-time shipping rates
from carriers like FedEx and UPS,
integrate your store with Square's Point of Sale system to keep track of online and offline sales, and set up Delivery Time Picker – which allows your customers to select a convenient delivery date and time when placing an order in your store.
Adding products to your Shopify store
is a streamlined process.
All you need to do is add the product's name, category, price, image, and you're good to go! Of course, you can set up plenty of other parameters like product variations later, but Shopify doesn't want to overwhelm you with too many options right from the start.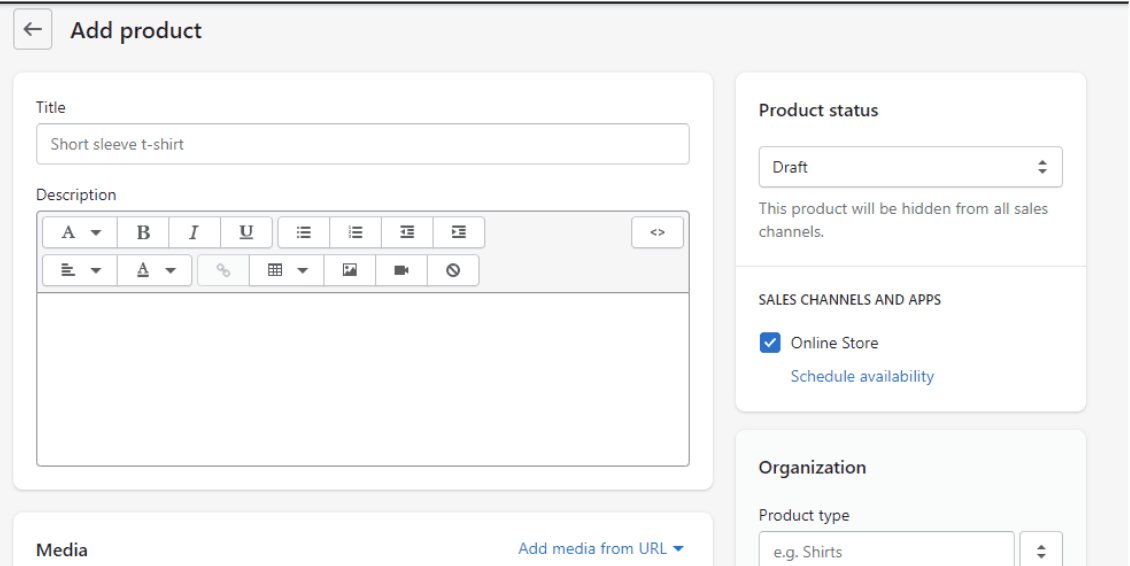 Shopify believes in proper product presentation – in addition to standard images,
you can add 3D models of your products and upload videos directly to your product page
(Duda, for example, only lets you embed videos). Other notable features include: a mobile app, customizable customer login areas,
Shopify's POS system
 (for syncing your physical and online stores), and one-click checkouts to provide your customers with a smooth shopping experience. Shopify's in-house tools are a big part of its appeal.
Shopify Fulfillment Network
, for example, lets you know which fulfillment center you should ship your products to, depending on where your orders come from. Also,
Shopify Shipping (available only in the US)
displays different carriers' shipping rates in real time and it offers you a chance to save up to 88% on shipping.
SEO
Duda Has More SEO Features Available on Cheaper Plans
Duda has a lot of useful SEO tools
to help you get found online. For example, it automatically creates a sitemap for your website so that search engines can easily scan it. Also,
the
Local Business Schema tool (available on all plans) provides search engines with structured information about your site's business
to give it a boost. You can do the standard optimization of your site, such as customizing URLs, titles, meta descriptions, alt tags for images, etc. But you also get
robust analytics tools
, which include site stats, email summaries, event tracking, and more.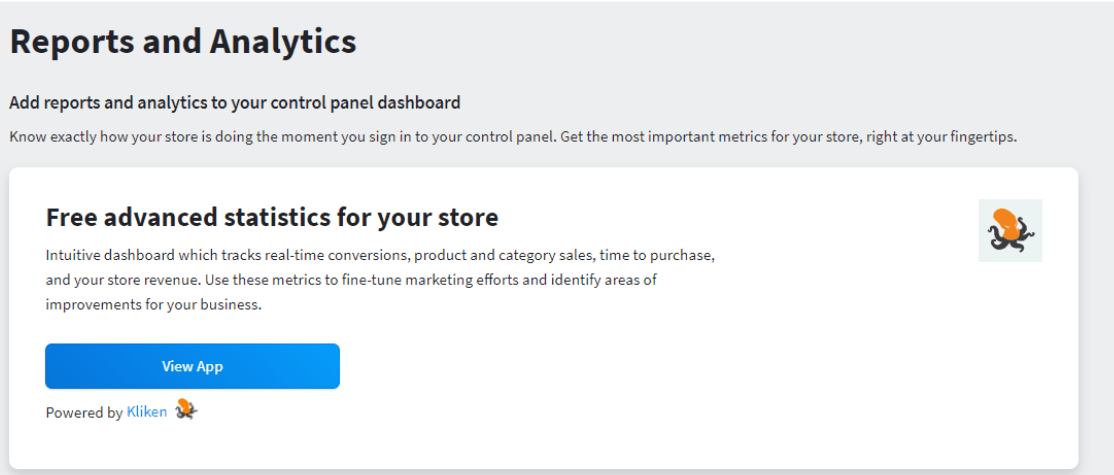 Shopify has similar SEO capabilities, including editing titles and meta descriptions, and automatic sitemap generation. It also has a
system that lets you redirect visitors from an outdated URL to the new one, which reduces 404 errors
.
Shopify Analytics
gives you insight into your store's transactions, speed, and visitors. Finance reports and product analytics are available on all plans, while for features like order reports and sales reports you'll have to upgrade to higher-tiered plans. In addition to Shopify Analytics, you can also integrate third-party tools, like Google Analytics.
Marketing
Shopify Offers More Sales Channels and Better Email Marketing Tools
Duda has a solid set of marketing features. These include
automated ad campaigns on Google, multi-channel selling (Facebook, Instagram, Amazon, eBay)
, offering discounts, sending out newsletters, and more. However, Shopify takes the lead here, especially when it comes to email marketing.
Shopify Email
lets you run and analyze marketing campaigns.
You can choose from ready-made email templates that automatically pull your logo, products, and store colors. Best of all, you get to send up to 2,500 free emails per month for free.
Another cool feature is the ability to launch one-click multi-channel campaigns to showcase products across channels, including Facebook, Instagram, TikTok, eBay, Walmart Marketplace, and more.
Apps
Shopify's Extensive App Store Caters to Your Every Need
Duda sticks to the essentials when it comes to integrations – its App Store currently counts around 40 apps
, divided across categories like business and site management, audio/video, and social media. The hand-picked selection of apps may be enough for you, especially if scaling isn't your main focus. It also integrates with around 70 payment gateways, including big names like PayPal, Stripe, and Square. However, Shopify excels when it comes to third-party integrations, as you
get access to over 6,000 free and paid apps
. You'll find a tool for basically anything, including dropshipping apps, live chat apps, countdown timers, loyalty programs, and a whole lot more.

In addition to integrating with over 100 payment gateways,
Shopify also has its own payment solution – Shopify Payments, which gets rid of your transaction fees
. Shopify Payments supports multi-currency selling and can be used in 17 countries.
Pricing
Duda Charges Extra for E-Commerce; Shopify Can be Pricey, but Provides Better Value
Duda offers a free trial
and four paid plans, but neither includes e-commerce features.
If you want to build an online store, you'll need to pay separately for an e-commerce add-on.
On the plus side, you won't have to pay transaction fees. Duda's e-commerce plans differ mainly in the number of products you can add. On the Standard plan, you can add up to 100 products, on the Advanced up to 2500 products, and on the Unlimited, well, unlimited. All e-commerce plans give you access to features like inventory management, real-time shipping quotes, and a mobile app. But
the higher-tiered plans give you more channels to sell on,
such as Amazon and eBay, and allow you to sync your online and physical store via the Square POS system. Shopify keeps things simple – there's a
free Shopify trial
 and three paid plans. All plans include unlimited products, abandoned cart recovery, Shopify Shipping, Shopify Payments, multilingual stores, and 24/7 support, among others. Higher-tier plans allow you to add more staff accounts and assign inventory to more locations. Overall, Shopify is more expensive than Duda, but it provides a wider range of features.
However, it's important to pay attention to hidden costs
. If you don't use Shopify Payments, you'll have to pay transaction fees in addition to credit card processing fees, and the overall cost can build up significantly depending on how many apps you use.
Duda Standard
Basic Shopify
Starting price

$

14.00

$

29.00

Transaction fees

✘

Yes, unless you use Shopify Payments

Number of products you can sell
100

Unlimited

Multi-channel selling

✔

✔

POS system

✘

✔

Abandoned cart recovery

✘

✔

24/7 customer support

✘

✔
Support
Duda's Live Support Is Somewhat Confusing; Shopify Is Busy, but Still Helpful
If you bump into any issues during site building, you can get help at Duda University, which covers the basics of website design.
Duda also offers email, live chat (available in English, Spanish, and Portuguese), and phone support
. I contacted them via live chat, and the first thing I encountered was a chatbot that wasn't really helpful. After that, I got a chance to communicate with an actual customer support agent, but he also seemed a bit confused by my question about switching templates. First, he replied that it's impossible to do so without losing edits. But minutes later, he sent me a screenshot of a button that actually makes it possible to change templates and save your edits. So, if you change your mind about a particular design but want to keep your site data, you can do it!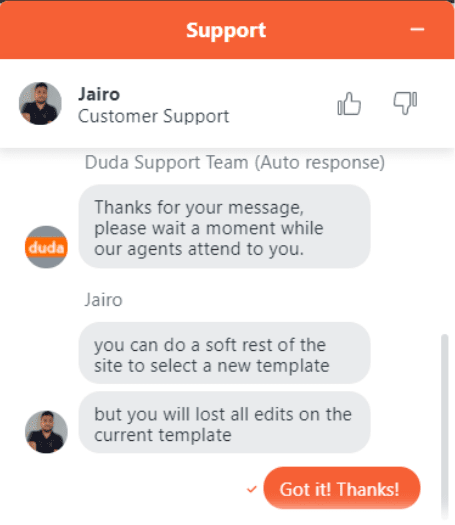 In addition to an extensive Help Center and a community forum, Shopify also offers
email, live chat, and phone support
. However, since it handles a much higher volume of support requests, it's a lot less responsive than Duda. Still, if you need help quickly, Shopify's community is always ready to step in.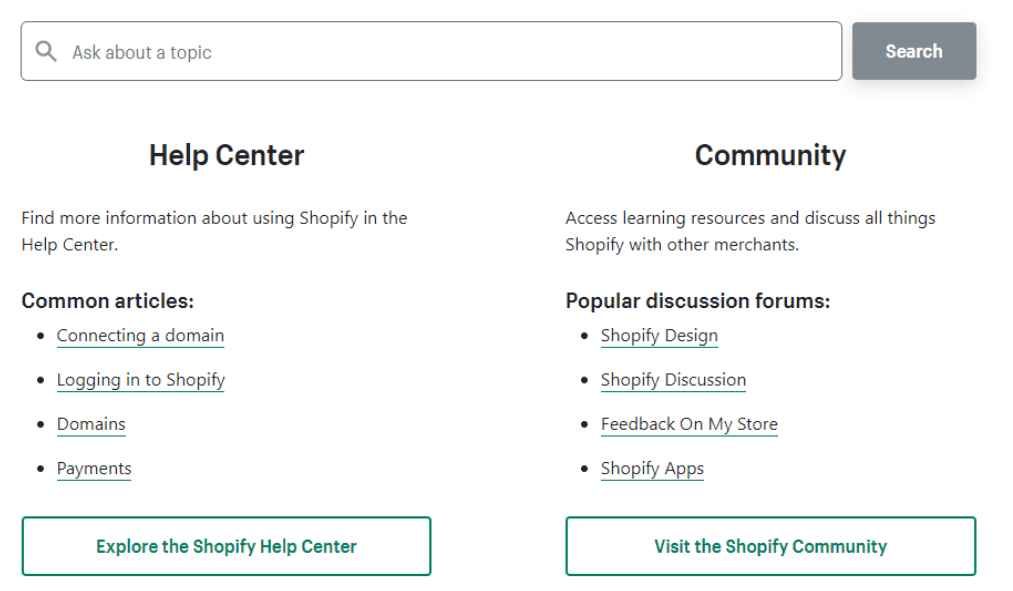 Duda Is a Worthy Competitor, but Shopify Remains Superior
Despite offering a robust array of online store tools, Duda still requires an additional fee for e-commerce functionality. It proves fairly user-friendly, but its designer-focused approach positions it as a preferable choice for freelancers and agencies.
If selling products is your top priority, Shopify is the best option.
It has a beginner-friendly interface, offers extensive sales features, and there's an abundance of third-party integrations to extend your site's functionality. If neither of these platforms work for you, take a look at our list of
the best website builders for 2023
to review more options.
Apps, Plugins, and Add-ons
E-Commerce
A solid set of tools at additional cost
Extensive set of features
Marketing
Plenty of useful tools, including automated ad campaigns and multi-channel selling
Strong set of features with a focus on email marketing, more sales channels than Duda
SEO
Powerful SEO and analytics tools
Built-in tools cover all the essentials, for more advanced tools you can integrate apps
Pricing
Free trial and four paid plans
Free trial and three paid plans
Support
Support documentation, email, live chat, and phone support
Support documentation, community forum, email, live chat, and phone support
FAQ
Is Shopify better than Duda for an online store?
Duda's main focus is designers and agencies, and although it has solid e-commerce tools, you'll have to pay extra to use them. Shopify has a more intuitive interface, better sales features, and more integrations in general, so it's a better option for creating an online store. Find out more in our in-depth Shopify review.
Does Shopify take a percentage of sales?
Shopify charges 2.9% + $0.30 per transaction on the Basic plan, with the percentage dropping to 2.4% + $0.30 on the Advanced plan. However, if you use Shopify Payments, there are no transaction fees. The overall cost of Shopify can pile up depending on the payment gateway and the number of apps you use, so be sure to check out our coupons to get the best deals.
Is Duda still good in 2023?
Duda is a great choice for individuals and agencies alike – you get good-looking templates, plenty of creative freedom, and powerful SEO and marketing tools. Read more about it in our expert Duda review.
Which is easier to use, Shopify or Duda?
Duda is relatively easy to use, but since it's geared towards designers, there's a bit of a learning curve involved. Shopify is easy to navigate even if you're a beginner, thanks to its simple and intuitive interface. For more beginner-friendly options, check out our list of the best website builders for 2023.