DreamHost is a decent choice if you're looking for a budget host. It powers more than 1.5 million websites and 750,000 WordPress installations, so it's certainly doing something right.
If you're looking to get set up with DreamHost, this article is perfect for you. It will take you through the process of creating an account, with screenshots for every step of the way. Alternatively, if you'd to learn more about the host, head over to the detailed review, which covers features, pricing, performance, support, and more.
Step One: Choose Your Hosting Plan
If you're in the market for shared hosting, DreamHost offers two streamlined options – either a Starter Plan for one domain or an Unlimited plan for unlimited domains. I opted for the cheaper of the two for testing purposes.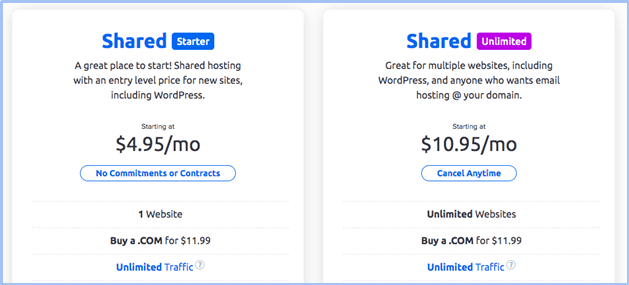 Step Two: Choose Your Domain
If you purchase an annual plan, you get a free domain. However, as I'd chosen a monthly plan, I was given the choice to purchase a domain, choose a domain later, or use an existing domain. This stage is often overcomplicated by hosts, so it was refreshing to see the choices in plain English for a change.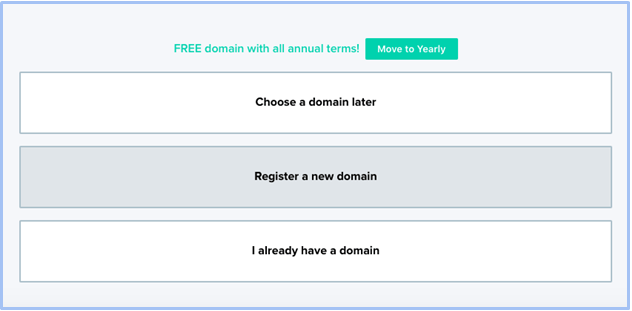 Step Three: The Money Part
Again, sticking to layman's terms, the next page is aptly called "the money part". It takes you quickly and easily through payment (credit card is the only option) and optional add-ons.
While the page is clean and simple to use, be sure to note, the add-ons are all selected by default. I left the free WordPress installation checked (pro tip: this is a huge timesaver when you come to set up WordPress later) but I deselected the other two.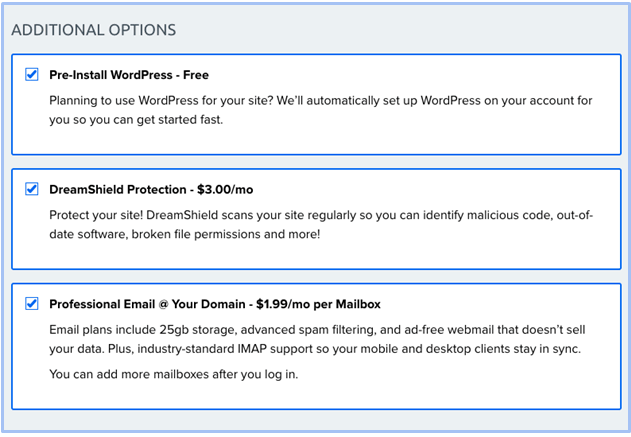 Step Four: Order Confirmation
When your payment has gone through, you are redirected to the final page of account creation workflow. All you need to do is enter a password and continue to the control panel.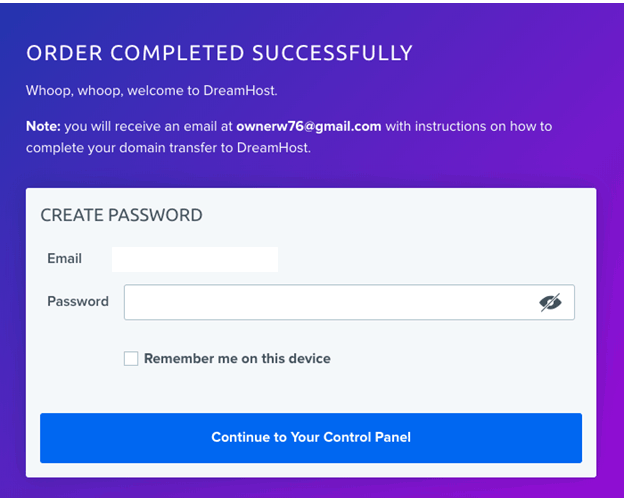 Step Five: Account Verification
My application was flagged for verification. This meant I had to send proof of my payment method via a support ticket. To be honest, it was a pain, but it was dealt with quickly and efficiently by the friendly customer service team.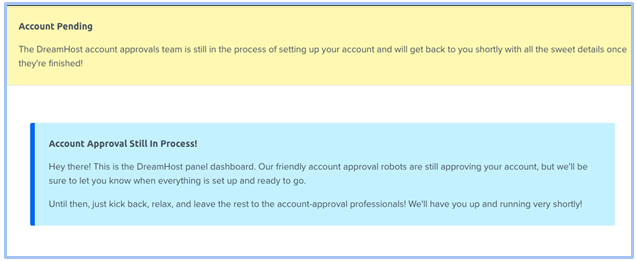 Easy, Except for the Verification Step
The whole process of setting up an account with DreamHost was actually quite pleasurable. The interface was akin to more advanced hosts like DigitalOcean and the required steps were slimmed down to the bare minimum. Sure, it was a pain to verify my account, but I highly doubt everyone has to do this extra step.
If you're keen to learn more about DreamHost, you can read the detailed review covering its features, pricing, support, and so on. Or if you're looking for a vendor who offers more advanced features, but an equally nice interface, I'd recommend DigitalOcean or Vultr.