In this article, I'll show you exactly how you can score a pro logo design for just $5
!
---
9 Best Car Logo Designs
My colleague tested the best logo design services on the market then scored each service. I'll be honest, I was more than a little surprised by his results! You can check out his
detailed logo design services review
 to see which platforms he tested. One of them actually created our new logo.
How to Get Your Pro $5 Logo Design
Paying thousands of dollars for a bespoke logo design is a thing of the past. You can now get a professional logo from an experienced designer for a fraction of the cost you'd pay a design agency. You're probably wondering how you can get a logo design that's both high-quality and inexpensive. Before I found Fiverr, I wondered the same thing. Fiverr is a freelancing platform where logo designers and other creatives can offer packages of their services beginning at just $5. Package pricing does go up from there, but thousands of designers keep the cost of their basic packages at or near the starting price. To search for your new logo designer,
head to the Fiverr homepage
 and type "car logo" into the search bar. This will bring up all the designers with relevant packages. Scroll through the results until you find one that catches your attention. Click on the designer to open the profile for that gig.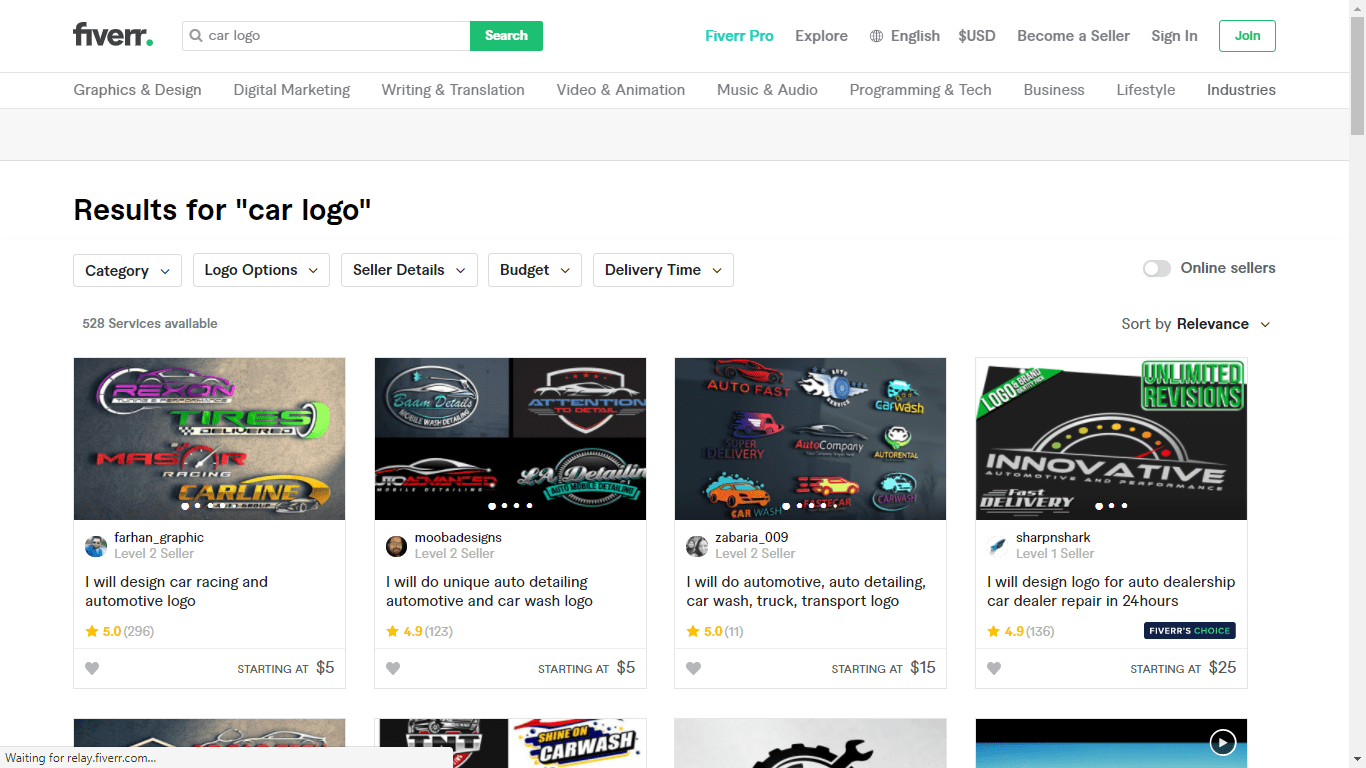 This page contains the designer's "About This Gig" section, offered services, package pricing, and customer reviews. You'll also be able to see examples of their work that apply to this specific package type. When you're ready to hire a designer, select the package that best suits your needs, then click
Continue
to head to the payment preview page.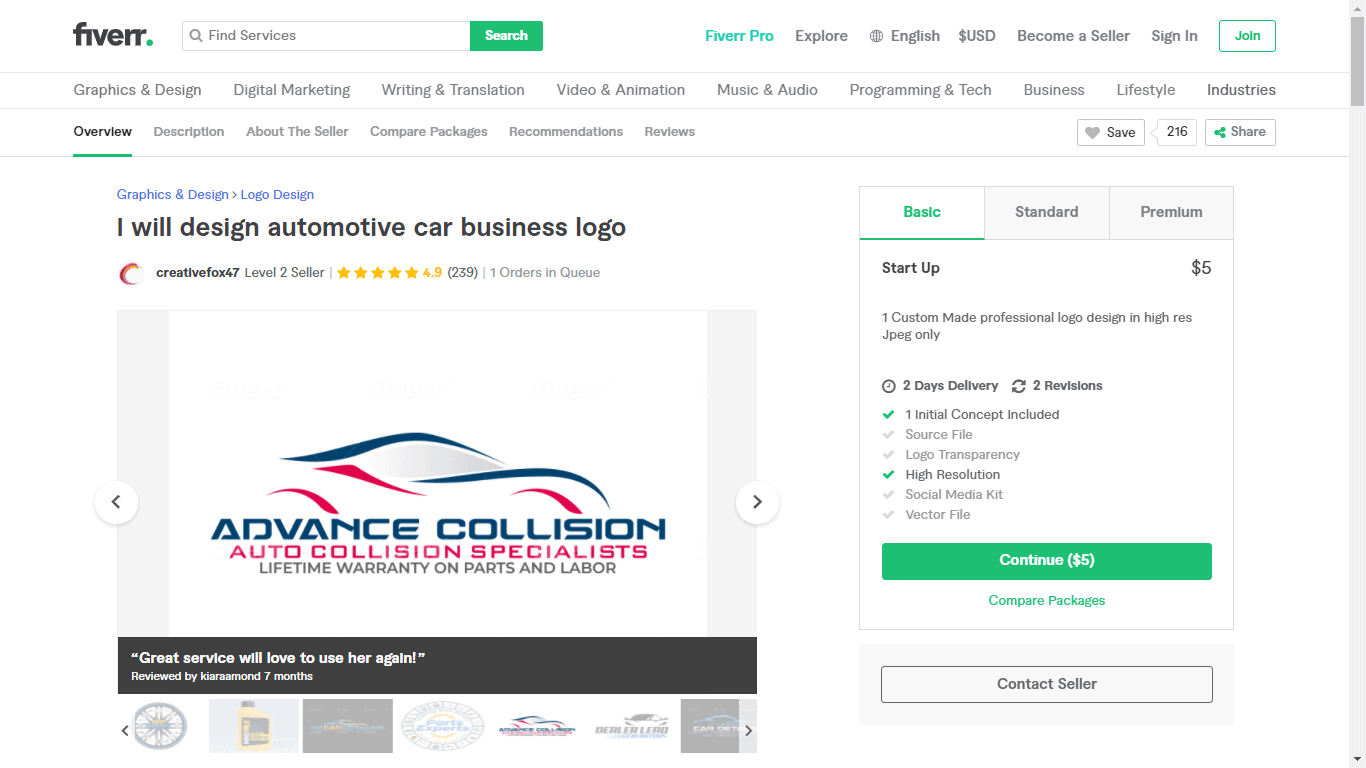 Here, you'll find the final cost of your chosen package and its services. Satisfied with what you see? If so, click
Continue to Checkout
to enter your payment information and complete the commissioning process. Once your information is entered, you'll be redirected to a short questionnaire where you'll be able to share your design requirements with your new freelancer.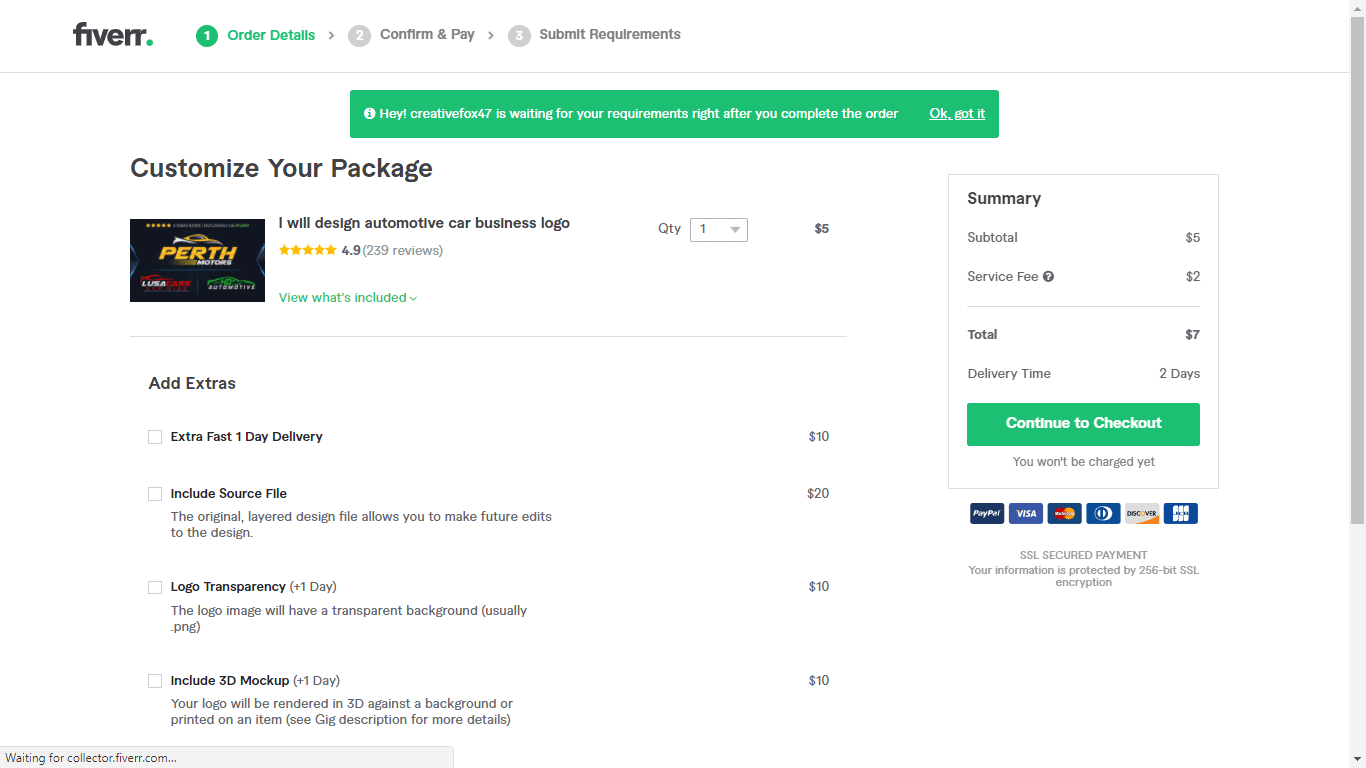 In just a few days – maybe even 24 hours, depending on the package you chose – your new car logo will be delivered to you! Fiverr is super easy to use, but that's not the only reason I rate it. Here are a few other perks:
Affordable package customization – For an additional fee, many designers offer package add-ons, like expedited delivery time and transparent files. You can add these options at checkout.
Escrowed payments – Your payment is held in escrow by Fiverr until you receive your logo. Once you have a logo you're happy with, only then will you authorize the release of the payment to your designer.
No surprise costs – Since your payment is made in advance, your designer can't add unapproved extra costs after they're commissioned.
Easy searching – There are thousands of freelancers on Fiverr, but you can easily find a designer that meets your exact criteria by filtering results by budget, delivery time, logo style, and seller level.
To learn more,
read our in-depth Fiverr review
.
How to Make Your Own DIY Logo
Making your own logo isn't for the faint of heart. You'll need a creative eye and some time to invest before you decide to dive in. It's also worth bearing in mind that while most of the online tools are free to use, you'll have to pay to download your logo in a hi-res format at the end of the process. If you still want to take the DIY route, then you'll need to use the right tool. My favorite is Wix Logo Maker as it uses cutting-edge artificial intelligence (AI) technology to aid the logo design process. Once you've answered a few short questions, the AI compiles a list of logo template suggestions based on your preferences. Want to see the AI at work?
Head to the Wix Logo Maker homepage
 and create a profile to begin. Enter your company name and tagline and hit the
Let's Go
button.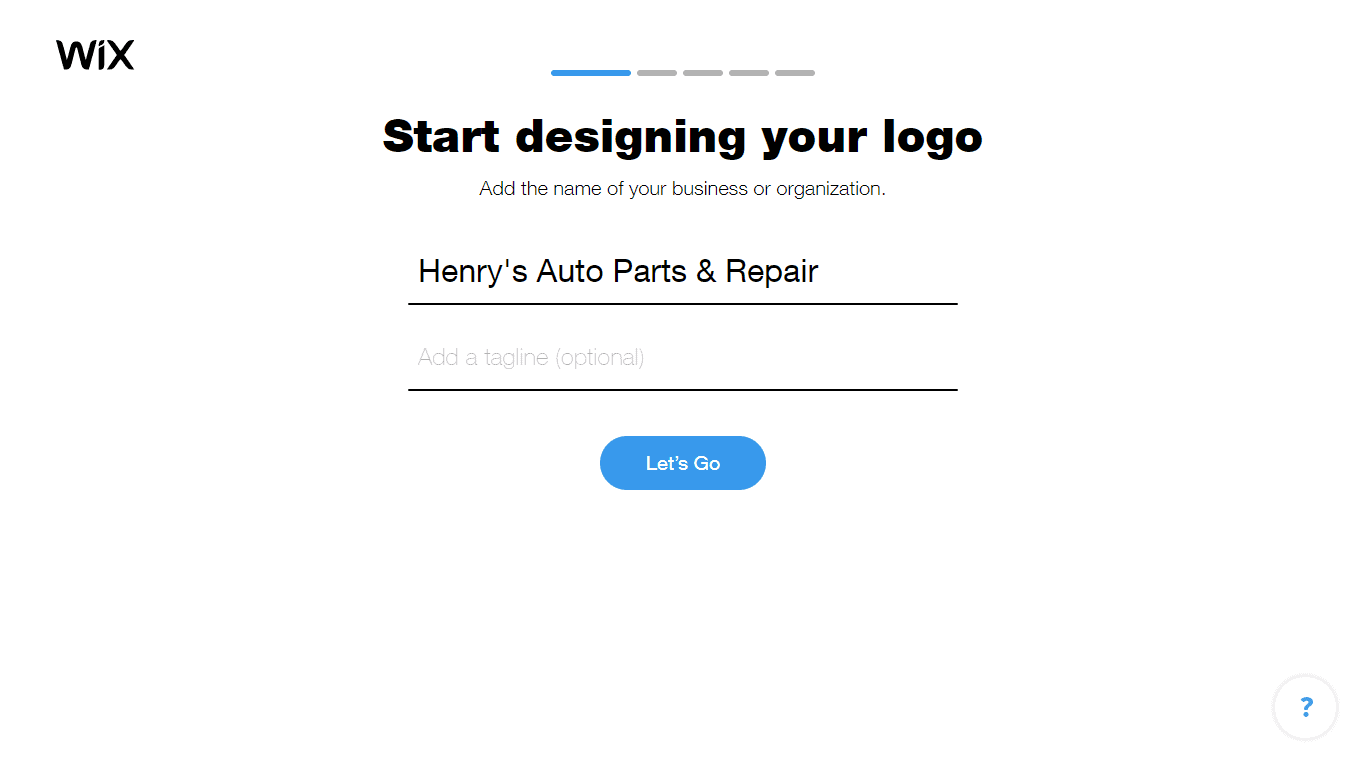 What industry is your company in? Start typing the industry name into the search bar until it appears in the dropdown menu. If you don't see an exact match, select the closest option.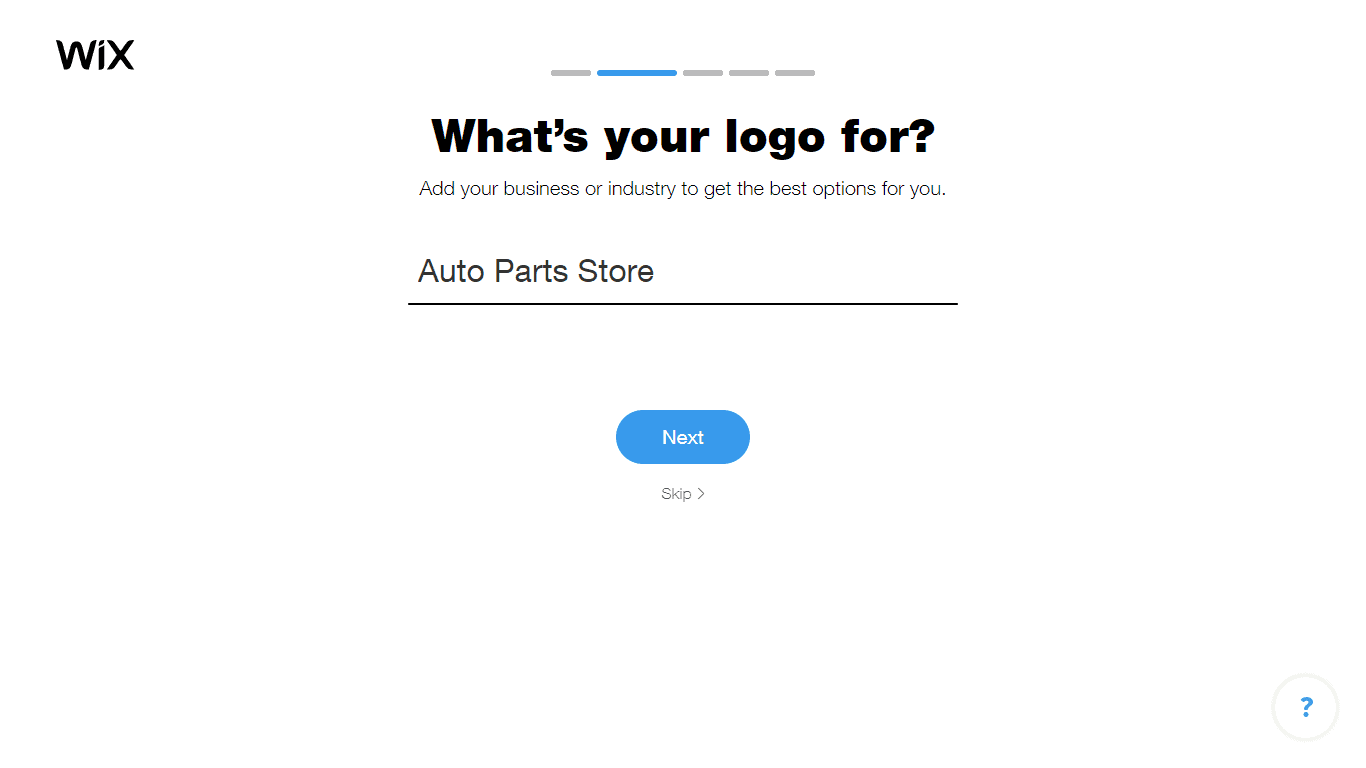 Select the words from the group of adjectives that describe the vibe of your ideal car logo. For example, if you run a vintage car business, you might choose "Timeless", "Formal" and "Creative."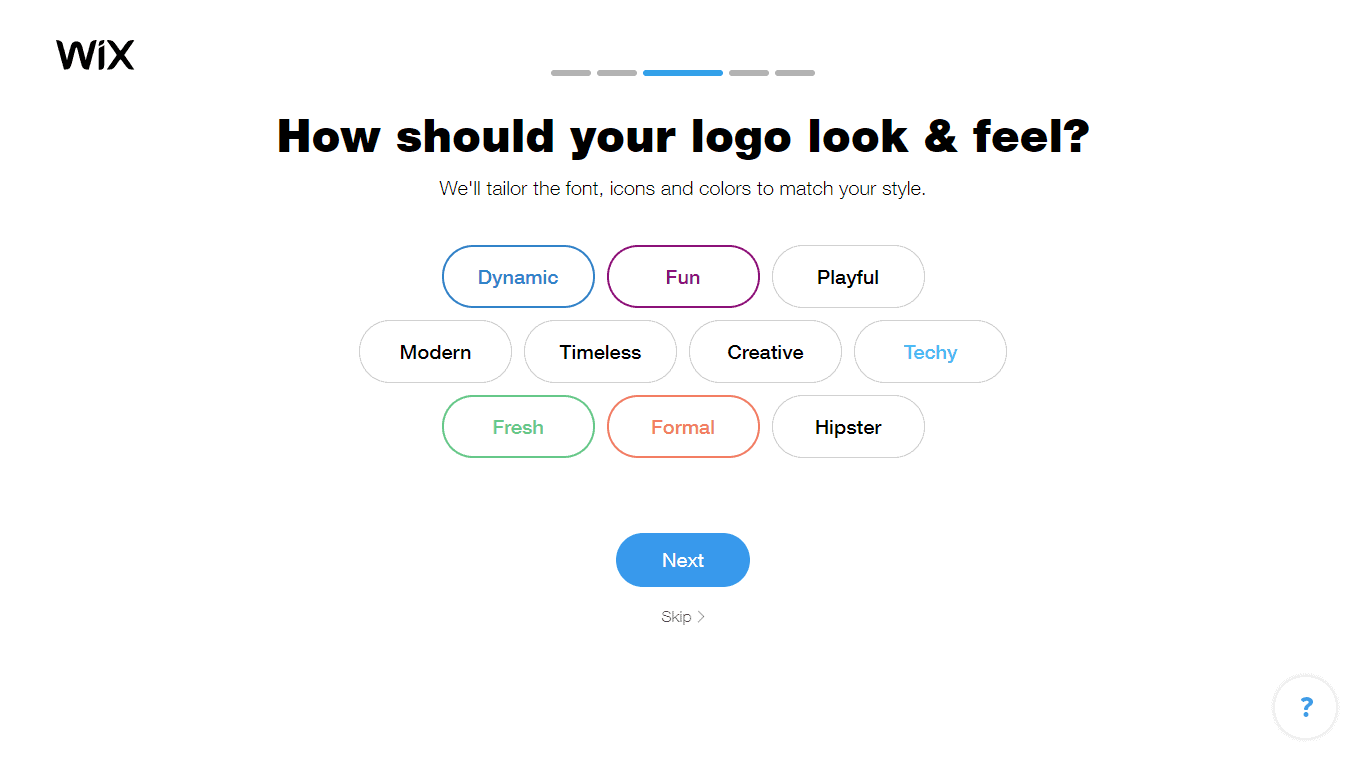 The five logo pairings help the AI determine your preferred styles. Click the logo in each pair that you like best. If neither style suits you, click
I don't like either of them
to skip on to the next.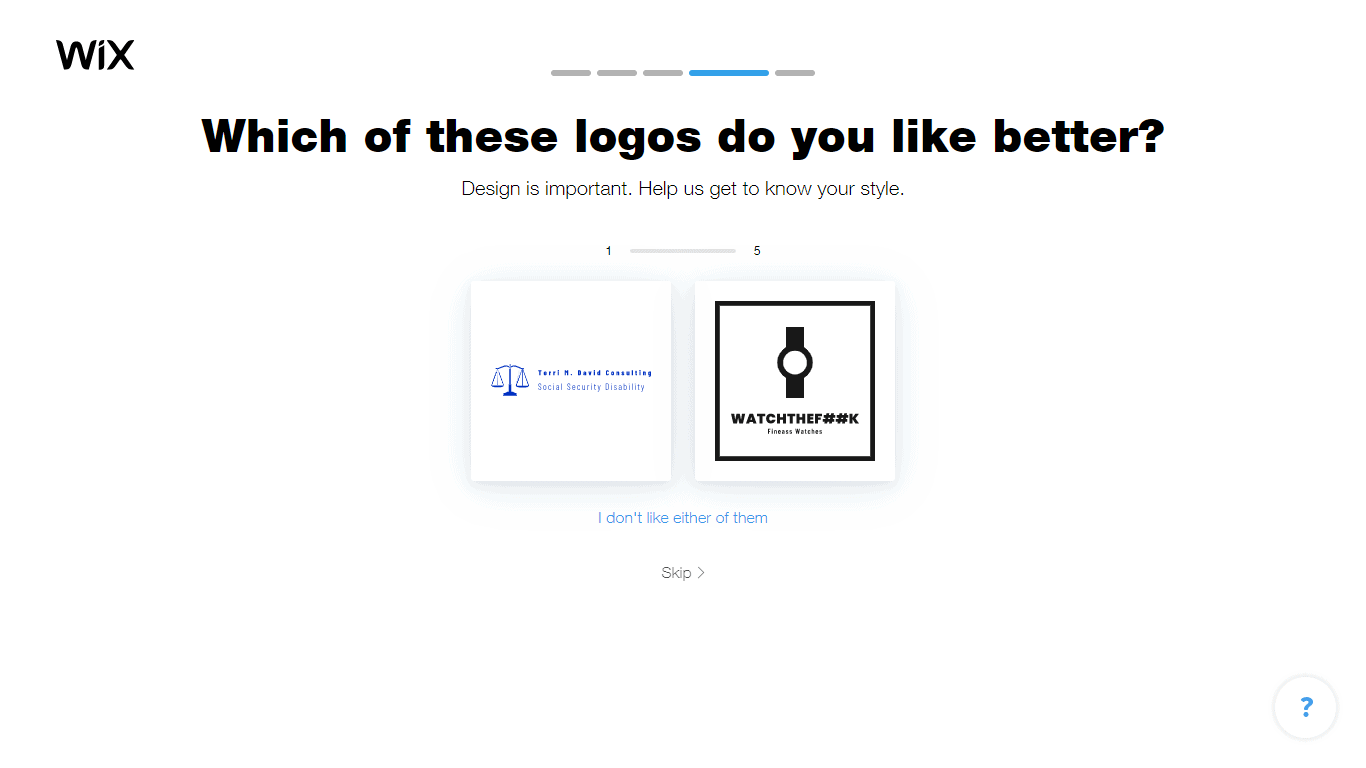 Where will you use your logo design once it's done? Select the options that apply or choose them all if you're unsure.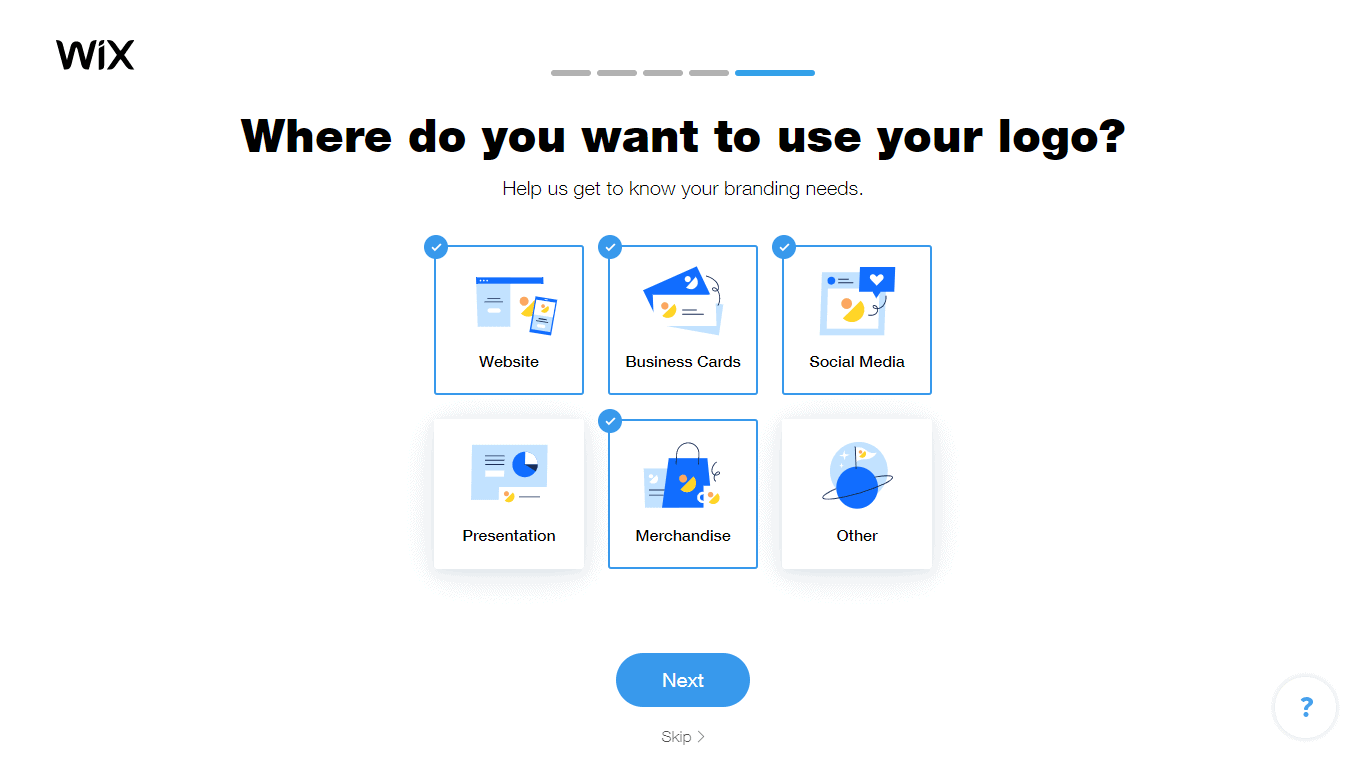 And now, your logo template suggestions are ready! Scroll through the results to see what the AI has generated for you. Click
Load More
to view more options if you run out.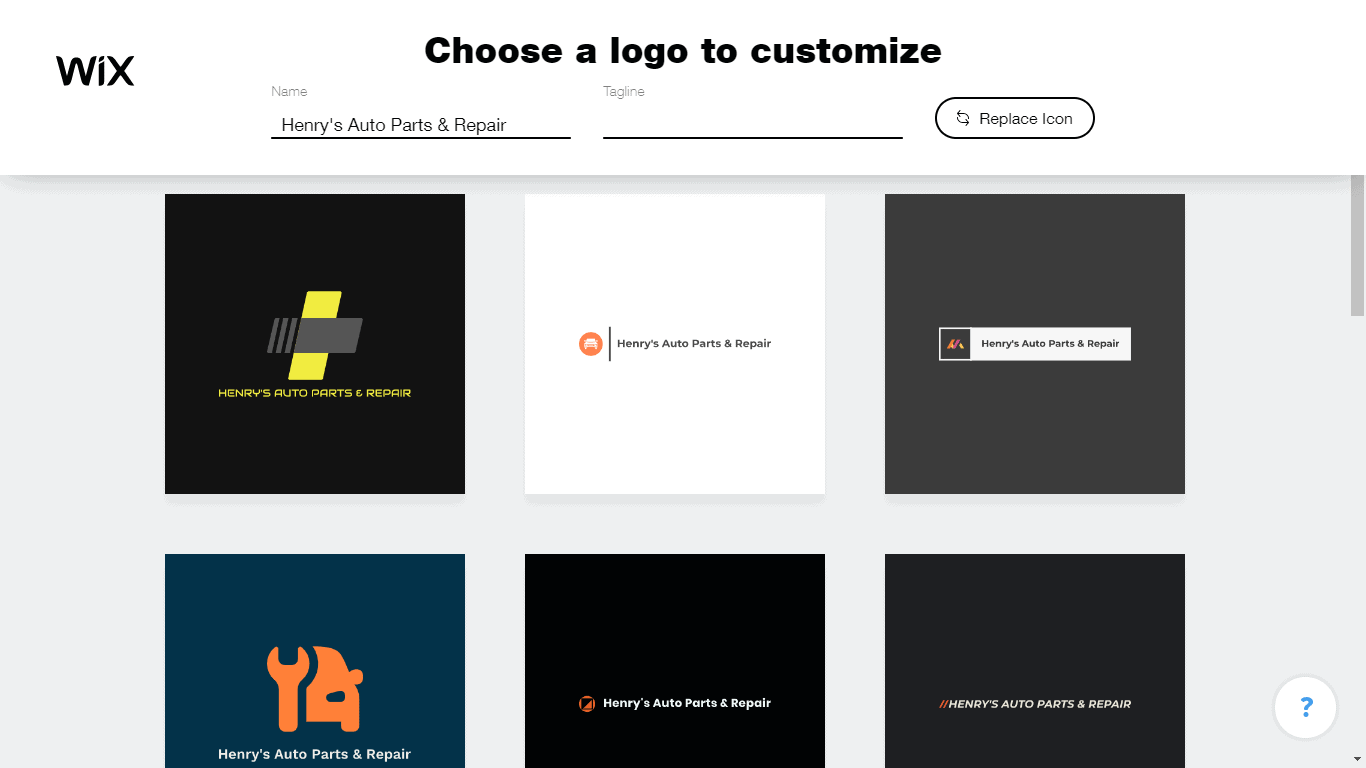 To explore more icons, click
Replace Icon
and search terms like "auto", "car", and "vehicle." When you see an icon you like, click on it to replace all the current icons in the results.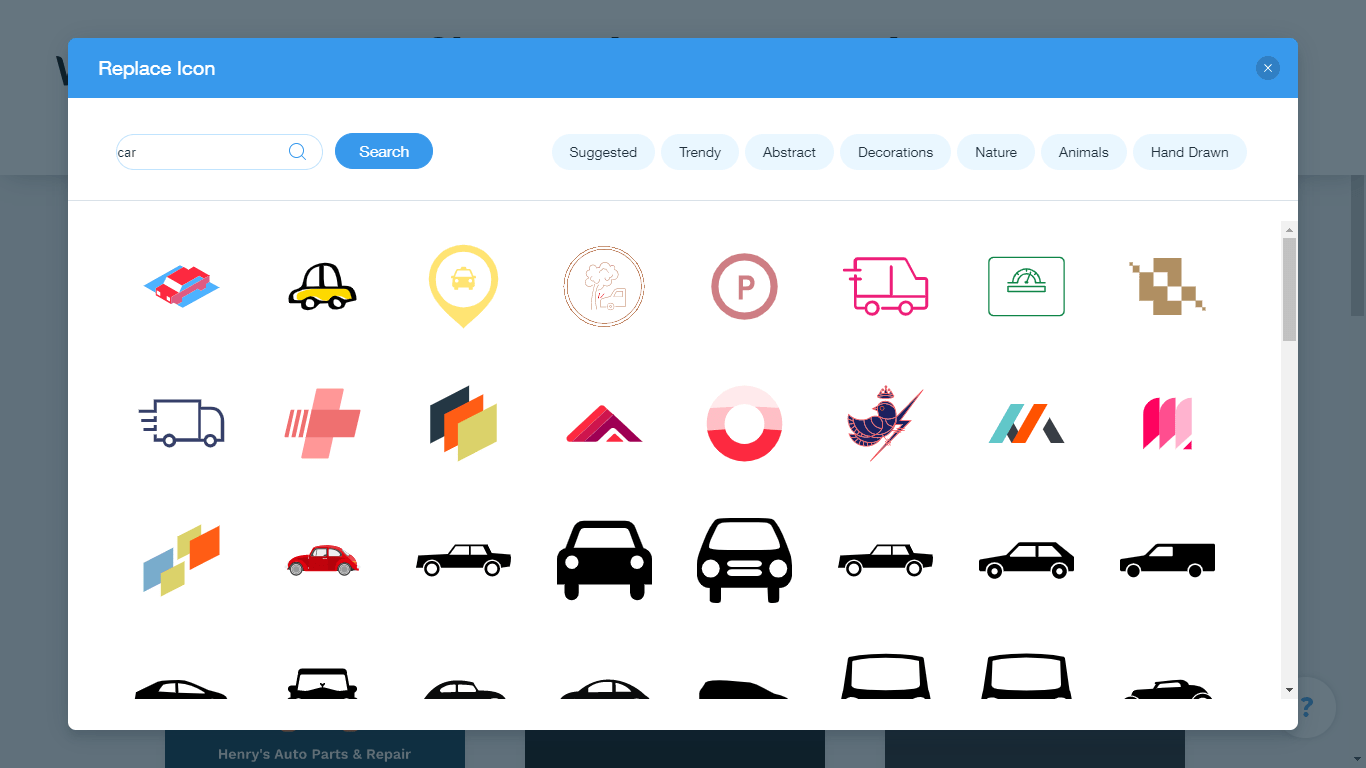 Once you've found a template you like, you're ready to move on to the logo editor. Wix Logo Maker truly outdoes itself with the extensive options for customizing your logo. There are more than 200 distinctive font styles, 70+ unique color palettes, and thousands of icon options. Try out different combinations of fonts, icons, and colors to create a logo design that's truly one-of-a-kind and reflects your business.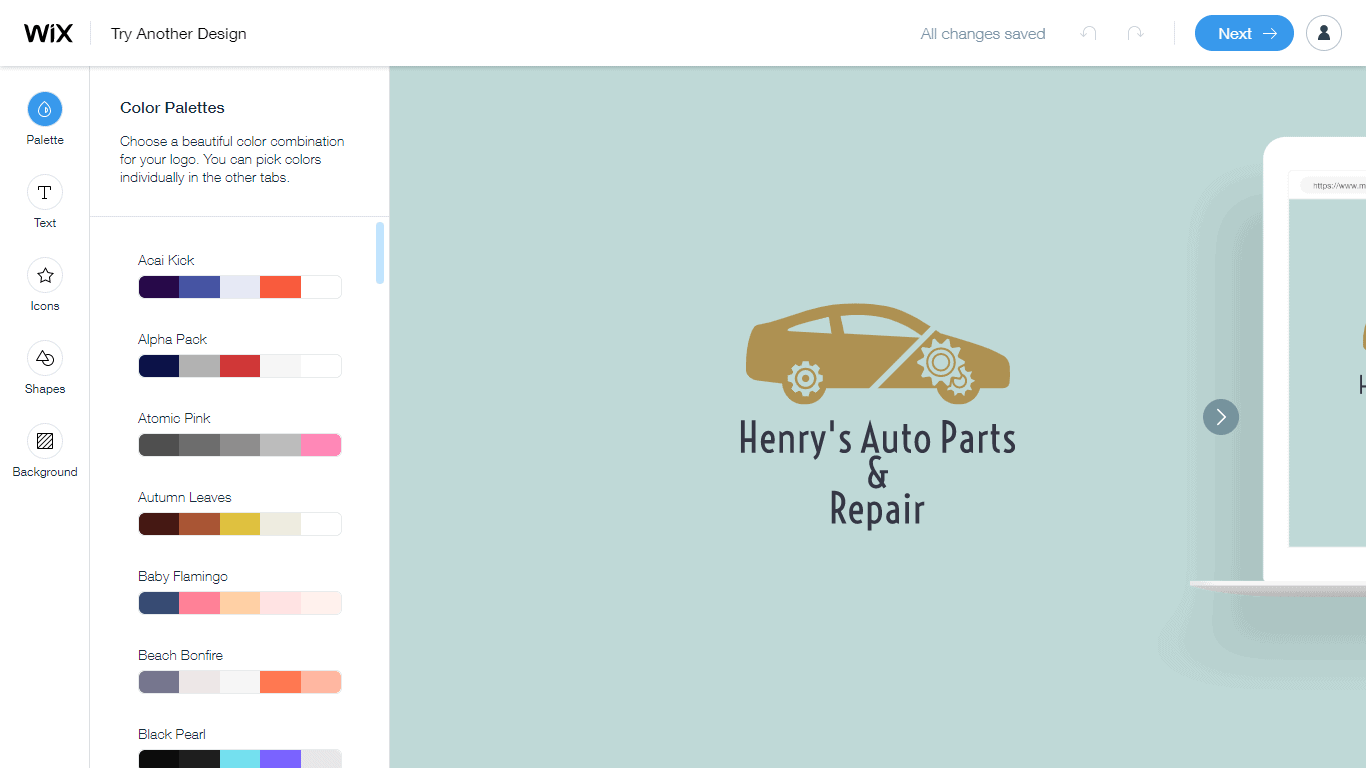 Happy with your design? When you're ready to download your new logo, click
Next
to choose your package and make your payment. Once paid, your new design will be made available for download in a high-resolution format that's ready for you to start using wherever you need it.
Wix Logo Maker Alternatives:
DesignEvo – If customizing a logo template interests you, you'll find over 10,000 quality templates to choose from on DesignEvo. Utilize the user-friendly search feature to access car templates that are ready for personalization.
Looka – Are you in need of branding materials for your new company or startup? Use Looka to create your logo and you can also purchase website and business card designs to match!
Want to learn more about Wix Logo Maker?
Read our full Wix Logo Maker review
for more example logos.
Final Thoughts
Ultimately, a logo design is an important company asset, but it shouldn't drain your bank account. Whatever budget you're working with,
use Fiverr to connect with an experienced designer
 and they can make your logo dreams a reality. If you want to go it alone,
Wix Logo Maker will help you DIY an attractive logo
. You don't need to worry about your logo looking the same as someone else's – the countless customization tools will ensure it's unique. Still uncertain about which logo service will work best for you? Head over to my colleague's
full logo design services review
 to see how other popular tools performed in his test. Both Wix and Fiverr are on the list – you may be surprised to see how they ranked!