your blog builder needs plenty of customization options and flexibility to keep up as your blog develops
– giving you additional features and perhaps even monetization options (things that sites like Medium don't offer). And no matter whether you're blogging for profit or play,
your chosen platform shouldn't break the bank.
For the right balance,
I recommend using one of the best website builders for blogs (options below).
These platforms give you the best of both worlds – flexibility, scalability, both free and paid options, plus ownership over your work – without needing to know a scrap of code.
Short on time? These Are the Best Website Builders for Blogs in 2023:
Wix – The most beginner-friendly blog builder, with tons of ready templates and customization options
WordPress.com – The most powerful and flexible blogging tool, perfect for growing with you
Squarespace – The best builder for visual-heavy blogs, with mobile-friendly, gorgeous templates
What We Look For in the Best Website Builders for Blogging
Virtually all website builders offer blogging tools nowadays. So, to zero in on my top picks, I focused on the features that matter most to bloggers:
"Above and beyond" blogging tools: It's not enough to let you simply write and publish posts. These website builders offer super-useful additional blogging features, such as post scheduling, multiple authors, and advanced post creation options.
Customization options: Your blog needs to represent you. That's why these builders have plenty of options for personalizing your website and your posts, from colors and fonts to layouts and buttons.
Ease-of-use: You want to spend your time blogging and searching for inspiration, not fiddling with settings and being stuck in user support forums. These builders are all so easy to use that creating your blog will feel like play.
Value for money: Whether you want to make money from your blog or not, it shouldn't be a huge financial burden. Many of these builders have free blogging plans, and others offer great value for money.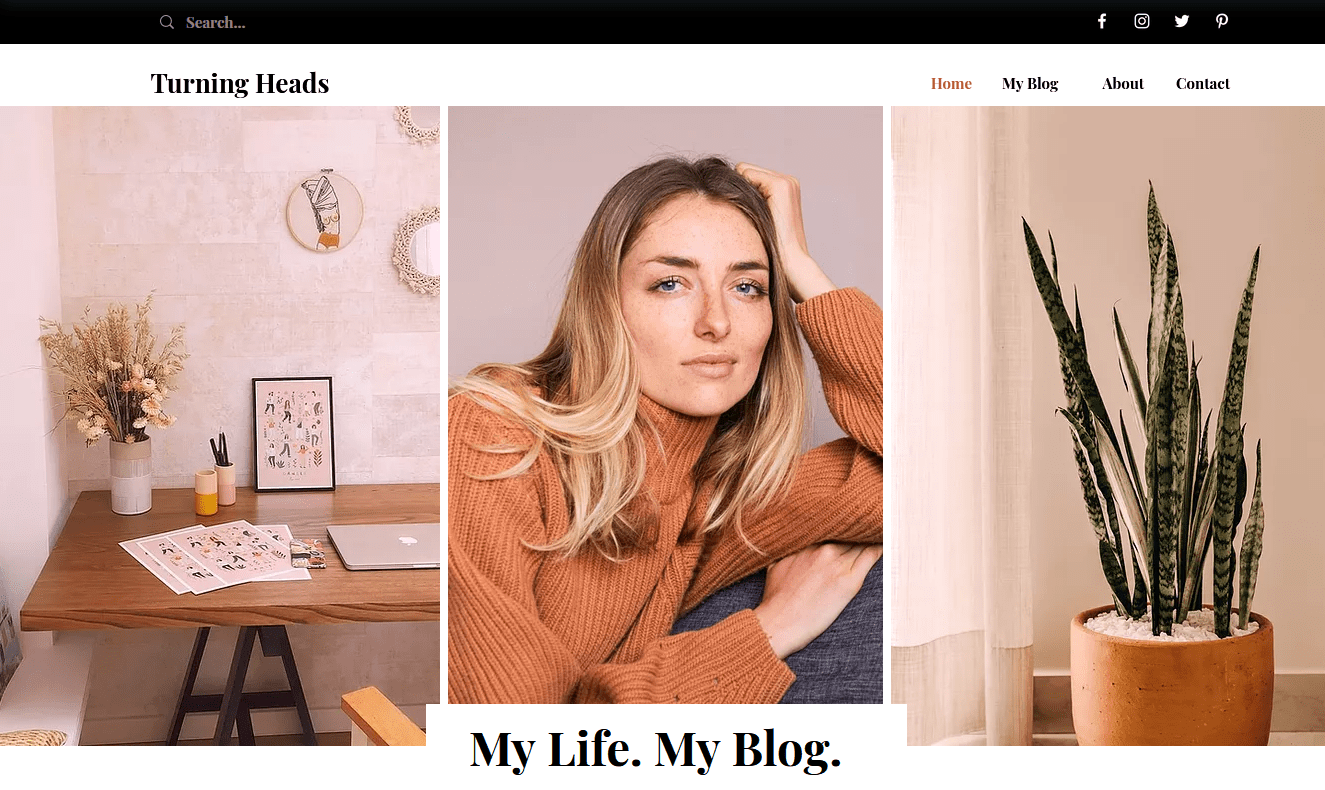 Of all of the options on this list,
Wix takes my gold star for ease of use
, thanks to its intuitive drag-and-drop editor and step-by-step setup guides. Not to mention a neat Artificial Design Intelligence (ADI) tool that can get you started with a shell of your website in minutes. You can start completely from scratch, or with
one of Wix's blog templates
– there are more than 65, covering seven different niches. You can also easily add a blog to any of Wix's 735 other templates – which are all ultra-customizable in terms of fonts, colors, layouts, and buttons.
Wix is also my number one choice thanks to its range of useful blogging tools
. As well as creating posts, adding categories, and managing comments, you can dive into detailed blog analytics. Readers can create their own profiles, and you can make any member a contributing writer to add posts and manage comments – great for growing your blog into a fully-fledged publication. Wix offers
a free plan that comes with most basic tools
, but your blog will display Wix ads, and you'll be stuck with a subdomain URL. It's great for working out if the platform suits your needs, but if you're serious about your blog, you'll probably decide to upgrade to a paid plan.
Features
Good mobile features: As well as letting you edit the mobile-only version of your site, Wix also offers an app that allows you to write and edit posts and manage comments on the go.
Monetization options: If you want to turn your blogging skills into profits, Wix's subscription feature lets you provide exclusive content for paying readers.
Translate your blog: With both Wix Blog and Wix Multilingual, you can easily translate your blog content into other languages.
Drive traffic with notifications: Members can sign up to get email and mobile notifications on authors they follow, comments, and more.
Find out more about Wix's features in our in-depth review
.
Free plan available?
Yes
Number of blogging templates
65
Customization options

Plenty of customization tools

Noteworthy blogging feature(s)

Subscription tools for monetizing your blog

Profile and members pages for building blog community

Starting Price

$

0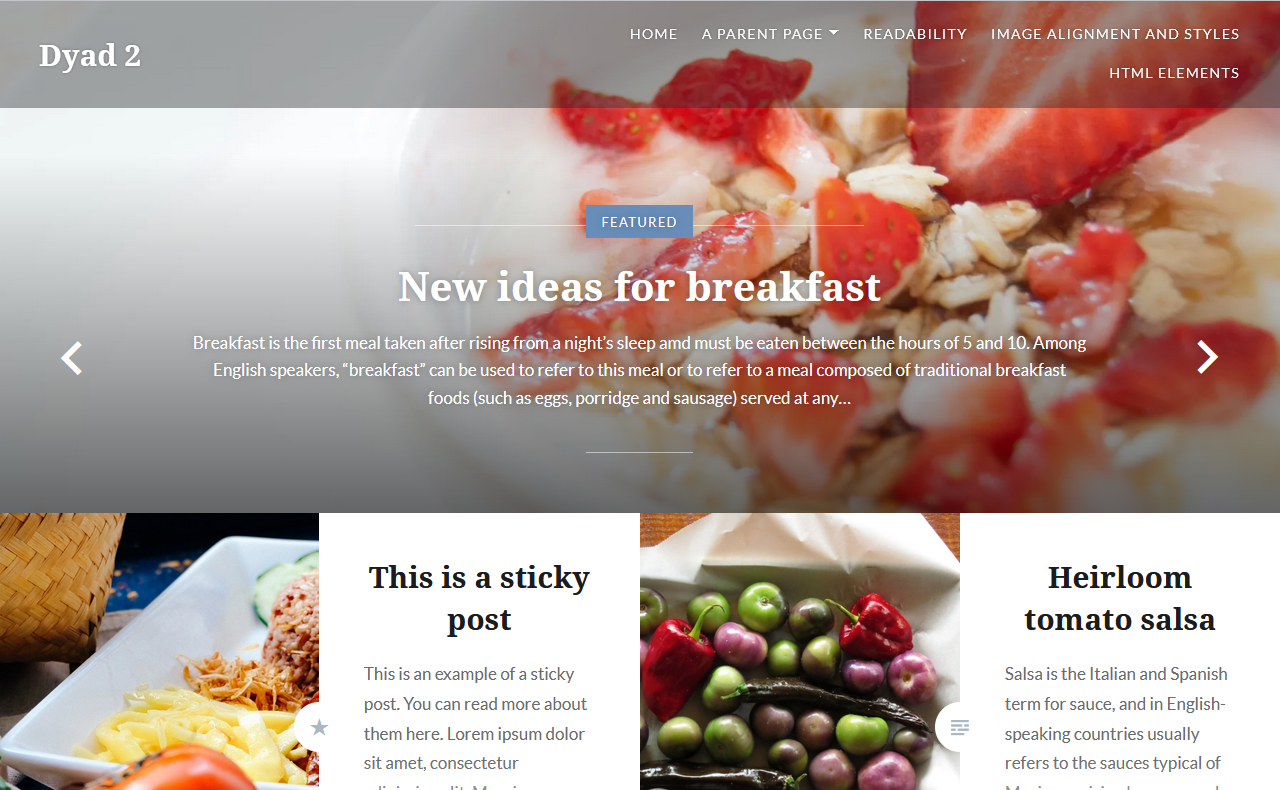 Any run-down of the best blogging platforms would be remiss not to mention WordPress, the godfather of blogs.
WordPress.com is the hosted, more comprehensive, and more beginner-friendly version of WordPress.org
– taking care of hosting, domains, backups and security for you. If you're new to this, it will take you a bit more tinkering and trial and error to get the hang of WordPress.com compared to Wix. But rewards await those who do their homework:
WordPress.com is probably the most powerful, customizable, and scalable option on this list
. It's
the
option for ambitious bloggers. In addition to more than
70 free WordPress.com blog themes
 and hundreds of premium themes, you'll get your hands on a virtually unlimited suite of customization options. You'll have to upgrade to a paid plan to access more interesting options like CSS edits and WordPress.com's huge library of plugins, but even
the WordPress.com free plan gives you some excellent blogging features.
These include post categorization and scheduling, analytics, comments, archives, a search feature, an RSS feed, and second-to-none post-editing tools. You can tweak your blog posts down to the last detail. You can also create subscriber-only content, but only with a paid plan. My advice? Start on the free plan while you find your feet, but if you want to remove WordPress.com ads, access more interesting customization tools, or monetize your blog, you'll want to upgrade.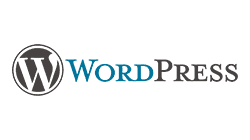 Get a FREE domain + hosting with any WordPress annual plan!
This exclusive offer is only available for your first purchase.
1500 users used this coupon!
Features
Built-in social sharing: Your blog posts are meant to be shared, and WordPress.com lets you automatically send new posts to social platforms. You can also embed social tools to help readers share your content themselves.
Mobile app: WordPress.com has a mobile app that lets you publish and edit posts, respond to comments, and more on the go.
Plugins, plugins, and more plugins: If you want to add any functionality to your site, there's a plugin for that. WordPress.com gives you virtually limitless possibilities with tens of thousands of free and premium plugins.
Blog analytics: Get a mixture of colorful charts and graphs to provide website analytics useful for identifying trends and activity.
Want to find out more? Check out our full WordPress.com review
.
Free plan available?
Yes
Number of blogging templates
130
Customization options

Virtually unlimited

Noteworthy blogging feature(s)

Super flexible, intuitive post editor and extra blogging settings

Easy monetization via ad revenue and subscription options

Starting Price

$

45.00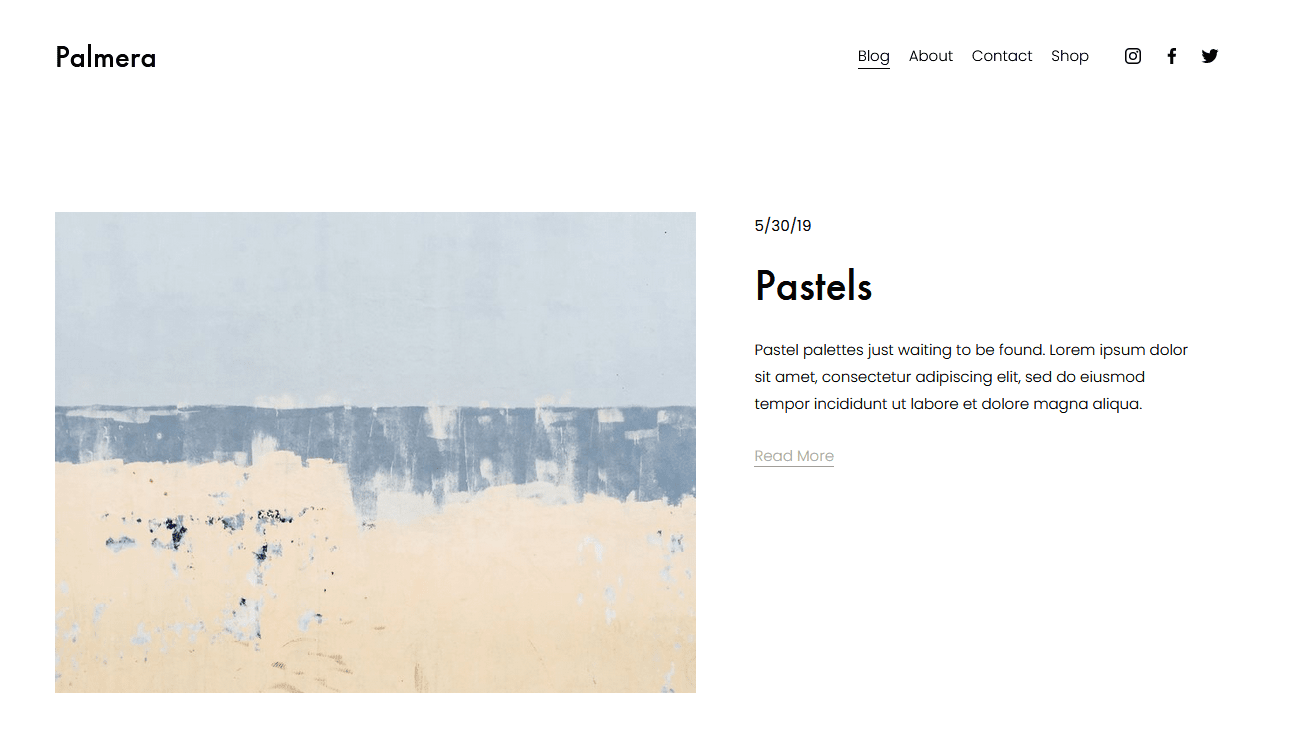 If Wix is all about ease-of-use and WordPress.com is all about power, then
Squarespace takes the cake for design
. This website builder is known as the home of gorgeous templates.
Squarespace's stunning, minimalistic designs make for beautiful blogs
, so this is my choice for anyone who emphasizes visuals – photography blogs, graphic design blogs, food blogs, travel blogs, you name it.
Squarespace pairs a neat WYSIWYG editor with powerful customization tools
to create a pleasant website-building experience suitable for all abilities. It's not as intuitive as Wix – and you don't get total creative freedom – but it's not far off. There's
a selection of 13 blog templates
 (you can add a blog to any other template as well) and some useful blogging features, including categories, comments, post scheduling, multiple blog layouts, and detailed post settings. On the downside, Squarespace's selection of third-party integrations (including Flickr, Instagram, Disqus, AMP, Tumblr, Dropbox, and Mailchimp) might seem a bit limited compared to Wix's App Market and WordPress.com's plugins. In addition,
Squarespace doesn't offer a free plan
– in fact, it's one of the more expensive options on this list. But if you want to get your hands on a slick, professional-looking blog without having the expense of hiring a web designer or developer, you might think the cost is worth it. There's also a
14-day free trial
 to help you decide.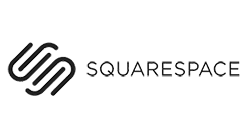 Save up to 30 % on your Squarespace plan today!
Plus get a free domain for one year!
1031 users used this coupon!
Features
Extra social media tools: You can use extra tools like alternate social sharing images and automatic posting to enhance your social media presence.
Email campaign integration: As soon as you publish a blog post, you can automatically reformat the content into an email campaign to get more eyes on your words.
Multiple author support: Squarespace lets you give permissions to other users to write and manage posts on your blog.
SEO tools: Customize your post titles, alt tags, URLs, and more, to make your blog more visible in search engines.
Want to know more? Read our expert review of Squarespace
.
Free plan available?
No
Number of blogging templates
13
Customization options

Many customization options

Noteworthy blogging feature(s)

Extra social media functions like alternate sharing images

AMP integration for optimized blog viewing across all devices

Starting Price
 

$

16.00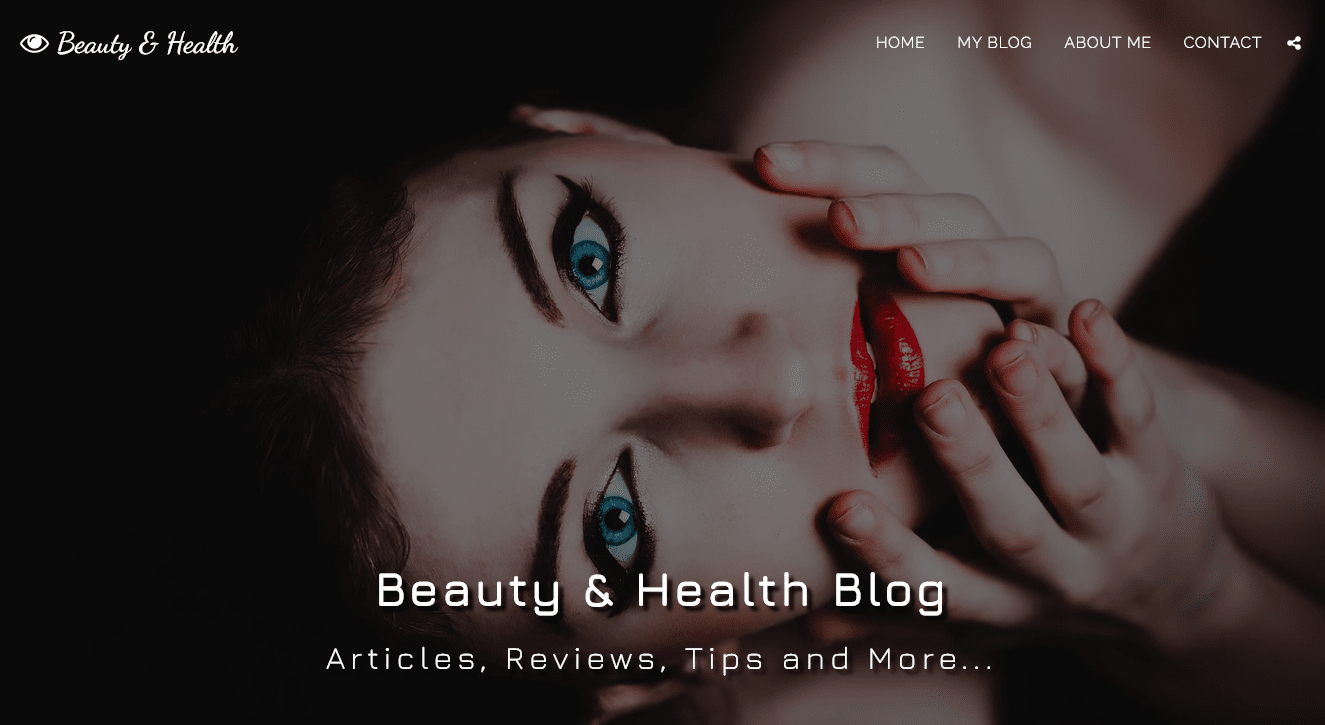 If you're thinking, "I just want to keep life simple," then SITE123 might be the one for you. Instead of competing with other builders by constantly adding more features and templates,
SITE123 focuses on a simple, core set of features, helping you get your blog up and running quickly and easily
. As one of the simplest options on this list, and with somewhat limited customization options, it's not ideal for complex or super-ambitious blogs. But if you want speed and convenience,
SITE123 could not be easier to use.
There are more than
20 mobile-friendly blog templates
 to choose from, and editing is quick and simple with the intuitive interface. The free SITE123 plan lets you make basic changes to fonts, colors, and other design elements, but you have to upgrade to unlock more interesting options. With SITE123,
you get all the essential blog features
, including comments, RSS feeds, and post scheduling. You also get social media integration tools, third-party plugins for things like live chat and analytics, and a royalty-free image library (perfect if you're not a natural-born photographer but want good-looking visuals for your posts). As you'd expect, the free plan populates your site with SITE123 branding. You can
upgrade to a premium SITE123 plan
 for extra customization options, more storage, and bandwidth, and to connect a custom domain.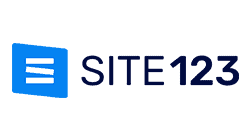 SITE123 is now only $12.80 per month!
Sign up for an annual plan and enjoy the savings.
195 users used this coupon!
Features
Royalty-free image library: SITE123 provides access to a wide range of free images, videos, and symbols, allowing you to craft engaging visual blog posts easily.
SEO tools: It may be a simple builder, but SITE123 doesn't forget about SEO. These basic tools will help drive traffic to your blog.
Affiliate marketing: You can monetize your blog by doing affiliate marketing for SITE123.
Third-party plugins: Add extra functionality to your blog with plugins for live chat, analytics, contact forms, and more.
Find out more in our in-depth SITE123 review
.
Free plan available?
Yes
Number of blogging templates
20+
Customization options

Relatively limited

Noteworthy blogging feature(s)

Library of royalty-free images, videos, and icons

Affiliate marketing for SITE123 to monetize your blog

Starting Price

$

12.80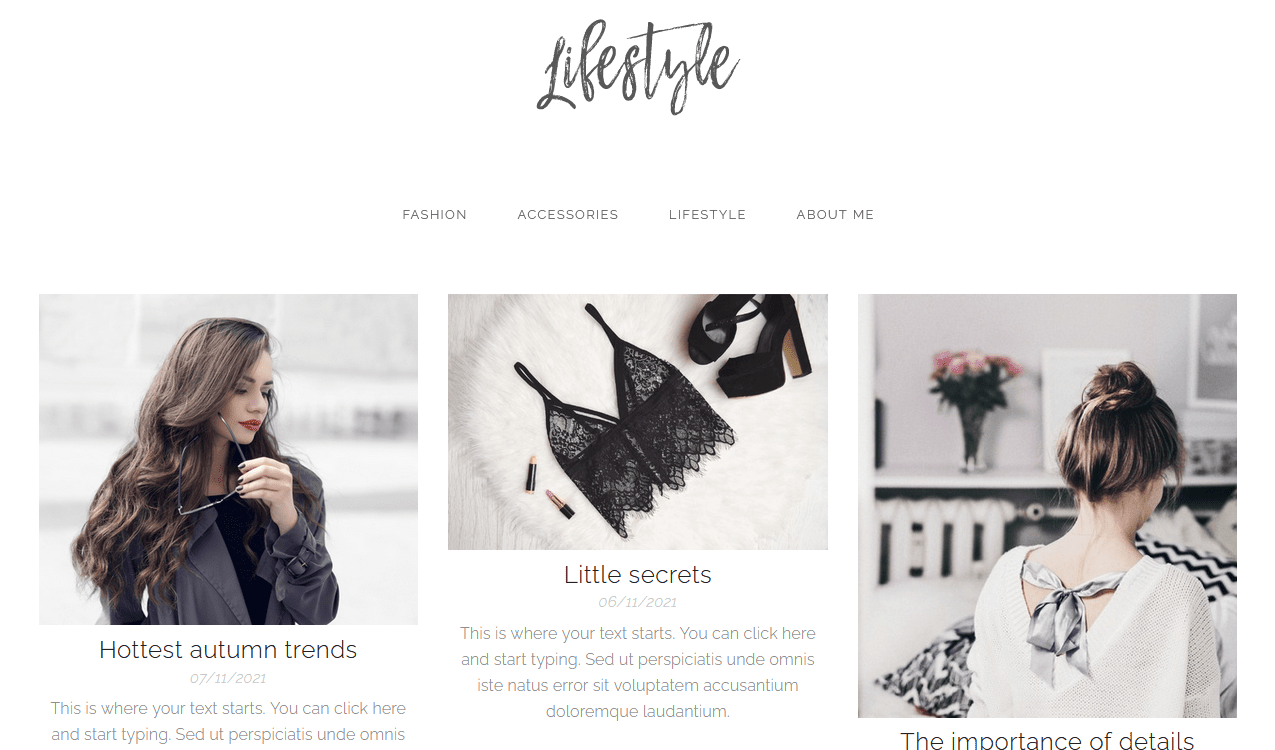 If you're looking for a relatively simple website builder that can get a good-looking blog up and running in a matter of minutes, Webnode is a decent option.
Webnode promises to get your website online in as little as five minutes
with its stripped-back, simple-to-use editor and selection of
fully-responsive templates
.
But just because it's speedy doesn't mean it sacrifices on style
. Webnode's selection of templates – 10 of them blog-specific – are remarkably well-designed, trending towards a Squarespace-esque minimalism (and much better-looking than SITE123's options, if you ask me). That said, if these templates are too simple for your tastes, I'd look elsewhere, because
Webnode probably has the most limited selection of customization options on this list
. However, you do receive some good blogging tools, such as varied style choices for your posts, blog categories, the ability to schedule posts, and social plugins. Unfortunately, it lacks a comment feature.
Webnode offers a free plan
or a decent range of premium plans if you want extra bandwidth, storage, or to connect your own domain. Irritatingly, you have to upgrade to the mid-tier Standard plan to remove Webnode branding from your site.

Webnode is now only $3.50 per month!
Sign up for an annual plan and enjoy the savings.
1827 users used this coupon!
Features
Social plugins: Readers can share, tweet, and comment on your posts using the social network buttons.
Royalty-free image library: Webnode also has a royalty-free image and icon gallery to use on your website.
SEO tools: For a simple builder, Webnode has a good selection of SEO tools, including title, description, and URL customizations, to help you get found on search engines.
Multilingual websites: Webnode makes it easy to create multilingual websites, allowing you to effortlessly cater to different language audiences with multiple sites.
Read what our expert made of Webnode in our in-depth review
.
Free plan available?
Yes
Number of blogging templates
10
Customization options

Limited

Noteworthy blogging feature(s)

Support for multilingual sites

Robust selection of easy-to-use SEO tools

Starting Price

$

3.90
Find Your Perfect Blogging Match
Ultimately, the choice of which blog builder is right for you will come down to a few simple factors:
Do you want ease of use or greater flexibility and scalability?
Do you want to get your blog up and running quickly, or would you prefer tons of customization options to get your site looking perfect?
Do you want a builder that focuses on a core set of basic features, or tools to cover all bases, just in case?
For the best balance of all of these factors, my number one recommendation is Wix
, which matches a great feature set for bloggers with a beginner-friendly interface and super customizable, good-looking templates. If you're feeling a bit more ambitious and aren't afraid of a challenge,
WordPress.com is another great choice
. Meanwhile,
SITE123 is my pick if you just want to get your site live quickly
, so you can focus on creating great content.
Builder
Free plan?
Stand-out Feature
Starting Price
Wix

✔

Intuitive, ultra-flexible editor and tons of blog templates

Wide variety of blogging tools including post scheduling and categorization, and paid subscription options

$

0

WordPress.com

✔

Gold-standard blogging tools, with customization options for every aspect of your posts

Make money from ad revenue

$

45.00

Squarespace

✘

High-quality templates ideal for blogs with plenty of visual content

Robust blogging, social media, and SEO tools

$

16.00

SITE123

✔

Simple and easy-to-use site builder with mobile-friendly templates

Make money with SITE123 affiliate marketing

$

12.80

Webnode

✔

Speedy building with a simple interface and well-designed templates

Robust blogging tools including multiple post styles, categories, and scheduling

 

$

3.90
FAQ
Which website builder is best for blogging?
While almost all website builders have blogging functionality, none can surpass the tools offered by WordPress, the "godfather of blogging." WordPress.com provides a more accessible way of using WordPress's gold-standard tools – a neatly-packaged solution with hosting, security, and site updates all taken care of. However, if you're a beginner, you might find WordPress.com challenging to get your head around, as it presents a steep learning curve. If you're not willing (or able) to spend the time getting used to WordPress.com's quirks, Wix is a great alternative for bloggers, with its intuitive drag-and-drop editor.
Which blogging platform is best for making money?
If you're sold on using a website builder for your blog, there are a few that offer easy ways to monetize your content. Both Wix and Squarespace have subscription tools with their premium plans (so you can make exclusive content available to paying readers). However, the most flexible option, is probably WordPress.com, which lets you start to collect ad revenue with its mid-tier plan.
What are some good WordPress alternatives?
Plenty of people opt for WordPress to start their blogs, but it's not to everyone's taste. If you don't want the hassle of having to take care of things like hosting, security, and back-ups, you should consider using a one of the best website builders in 2023. WordPress.com is like a midway point between WordPress.org and a site builder, with all of its powerful, flexible tools packaged up in a neat, affordable solution. Although not quite as flexible, both Wix and Squarespace are good WordPress alternatives, offering a range of robust features for bloggers, well-designed templates, and good customization options.
Can I build a blog for free?
Yes! There are loads of blogging platforms that let you start a blog for free, including many of the site builders on this list, as well as publishing platforms like Medium or Tumblr. The benefit of starting your own blogging website is that you get to keep full control of your content. If you want a custom URL or to monetize your blog, you'll need to upgrade to a paid plan. However, it doesn't have to cost an arm and a leg, as there are often great deals available that you can take advantage of.