best tools with a price tag of $0
that'll help you reach your goals.
What We Look For in a Free Tool
So, how did we pick out these essential free tools for nonprofits? First, we thought about the most important things a nonprofit has to do, including:
Creating a website and tracking website traffic
Using email marketing and social media marketing to reach your audience
Managing projects and volunteers
Fundraising and interacting with donors
For each key task, we've identified a tool that serves an essential purpose and is insanely useful. Each one of these tools is absolutely free. Just as important, if you ever need to upgrade, that's totally affordable.
1. Create Your Website With Wix
In Website Planet's recent roundup of the
best free website builders for nonprofits
,
Wix came out on top
. Its Communication and Education section features dozens of website templates specifically for nonprofits, including some specially designed for fundraising.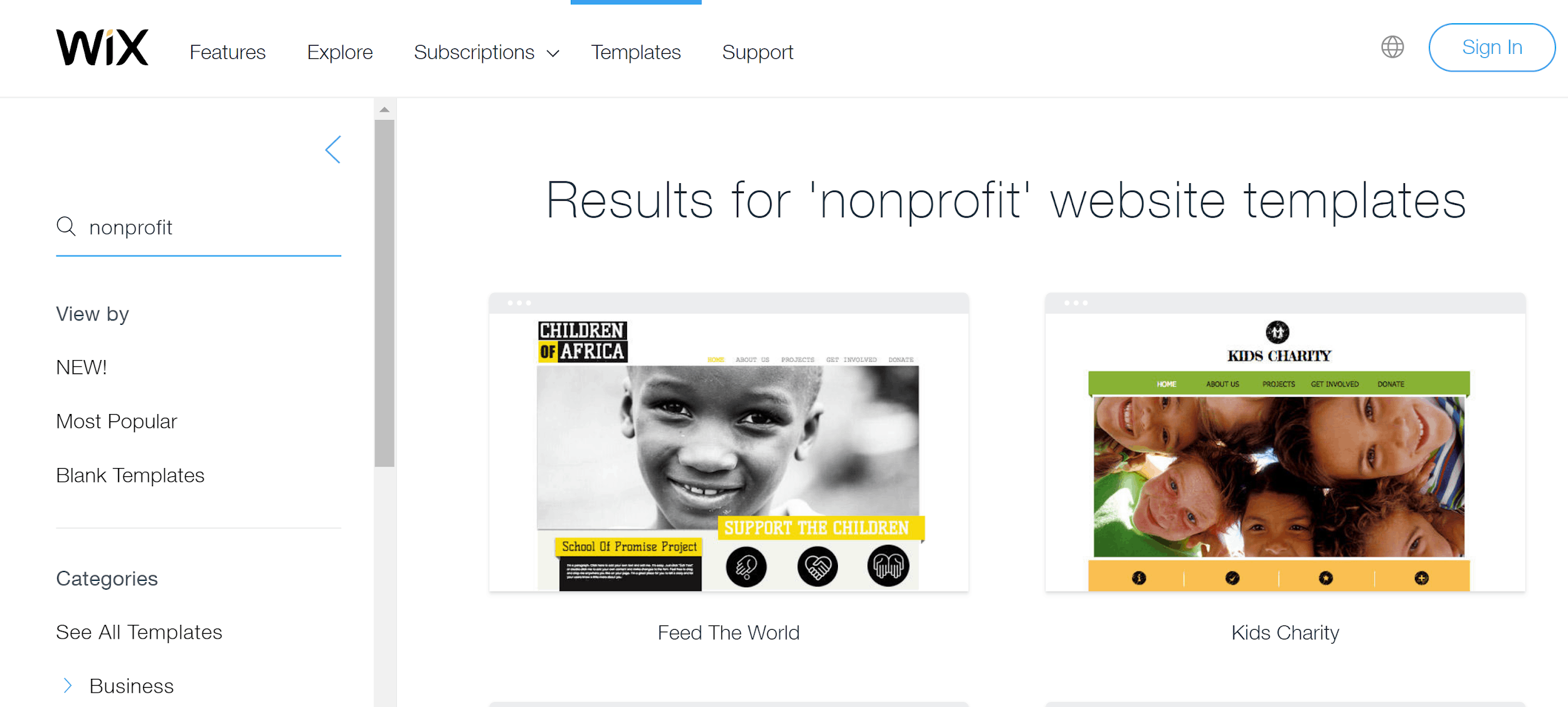 Other important features include:
An easy-to-use drag-and-drop interface so that you can get your nonprofit website up quickly
An automatic website builder that uses artificial intelligence (AI) to help you create the perfect nonprofit website even faster by answering a few simple questions
Multiple integrations, including PayPal, to help you get donations easily, recruit volunteers, and get email list subscribers
Watch our video on how to build your free Wix website!
What Do You Get When You Upgrade?
Free Wix sites are created as subdomains of the main Wix domain, like this: yournonprofit.wix.com. For a small monthly fee, you can connect your own domain to present a more professional appearance. Wix also has
add-ons for building forms (useful for getting subscribers and donations)
and improving SEO (so people find your website easily). Plus, it's got e-commerce add-ons in case you want to run an online store for your nonprofit at some point. Overall, if you're looking for an excellent place to start with website creation, Wix is known for its designs, customization, and ease of use.
Click here to learn more about Wix.
2. Track Web Traffic with Google Analytics
Google Analytics is an essential free tool. And not just for nonprofits, but for all website owners. For nonprofits, it's important to spend your online time wisely, and analytics data can help you identify how your website is performing.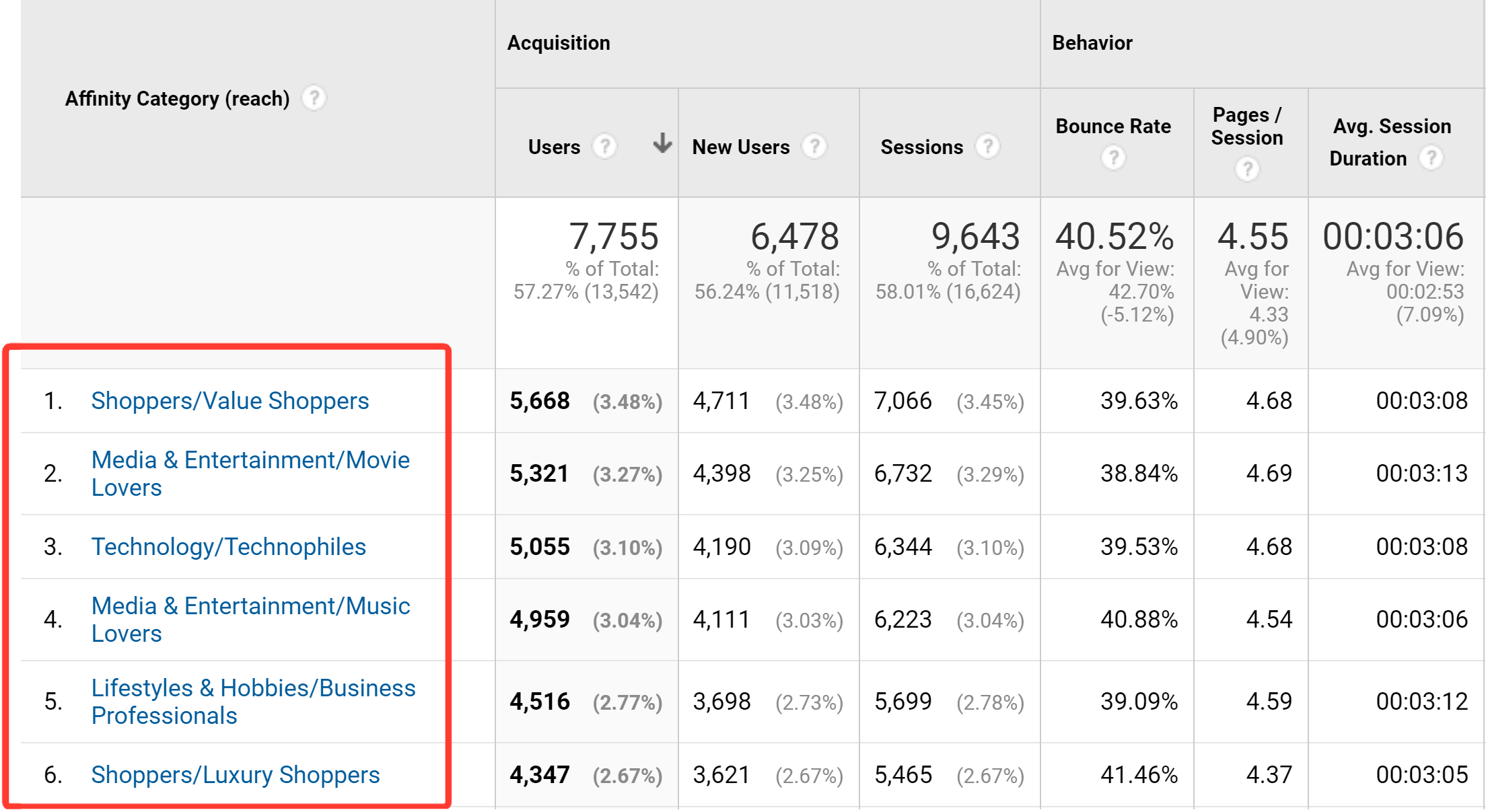 The web traffic data from Google Analytics is incredibly rich, including:
A live traffic overview, useful when you're checking how a particular web event or promotion is doing
Historical data on the age, gender, and main interests of your audience, so you can market to them better
The most popular pages on your website, so you know where to put onsite promotions, and which pages need to be improved
The most active and best sources of referral traffic to your blog or site, so you can decide where to spend money on advertising, or which sites are best for marketing campaigns
With this kind of information, you can easily allocate time and money to the website improvements that will increase donations or bring in volunteers. To get started, read our
Beginner's Guide to Google Analytics.
3. Email Your Audience with Benchmark Email
Although more people now use messaging apps and social media, email marketing is still one of the most effective ways for nonprofits to reach their audience. It allows you to:
Keep in touch with subscribers and members
Encourage participation from volunteers
Ask for donations for projects and causes
Bottom line:
email marketing is essential to build awareness of your nonprofit
and retain the attention of those who already know about you. There are lots of email marketing services to choose from, but a great one to try is
Benchmark Email
.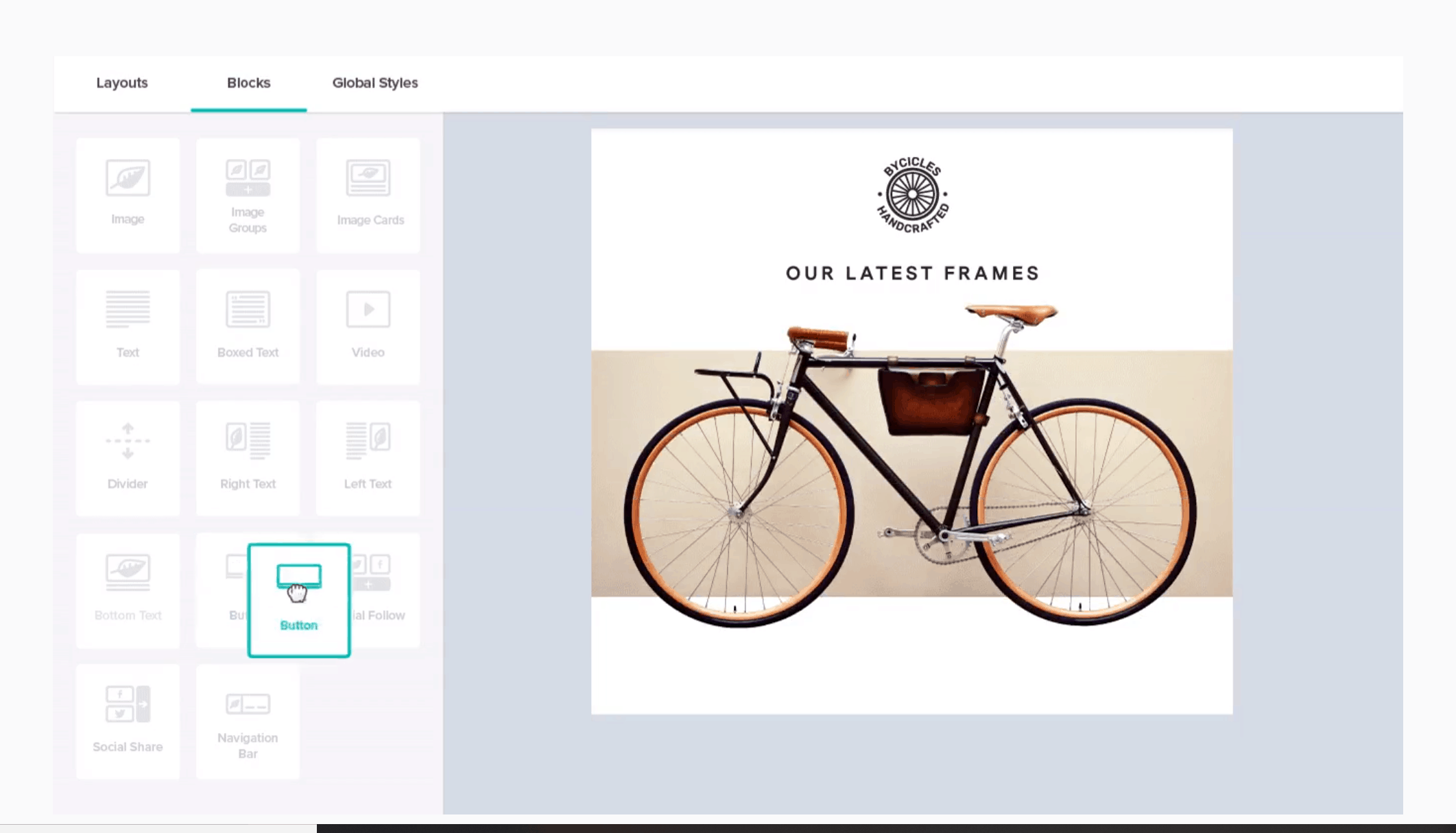 Benchmark Email has a forever-free plan, allowing you to send up to 14,000 emails a month and to manage a subscriber database of 2,000 contacts. This makes it a great tool to use when your nonprofit is just starting out. With this plan you can:
Easily import your existing contacts so you don't have to start from scratch
Segment your subscriber list so you can send different emails to volunteers and donors
Keep subscribers up to date by pulling in your blog content and delivering it automatically
Send automated campaigns to keep people aware of your nonprofit and give them more reasons to volunteer or donate
Benchmark Email also integrates with Google Analytics so you can track the success of email signup forms on your website.
What Do You Get When You Upgrade?
When you outgrow Benchmark Email's free plan, there are a couple more useful features for nonprofits, including:
Sharing your account so different people can be responsible for different campaigns
Easily identifying your most engaged subscribers so you can focus on them to get more volunteers and donations
More automated campaigns so you can increase subscriber interaction without increasing your workload
Finally, Benchmark Email offers nonprofits a 25% discount on paid plans, making it very affordable as you start to grow.
Click here to learn more about Benchmark.
4. Schedule Social Media Updates with Buffer
These days, social media is an essential way to connect with your audience of supporters, volunteers, and donors. But managing social media can be a full-time job. And, as a nonprofit, you probably can't afford the time. That's where
Buffer
comes in, to help you manage your social media presence with its scheduling tool. Its forever-free plan lets you:
Link up to three social media accounts
Schedule up to ten posts at a time
Get basic analytics on social media post performance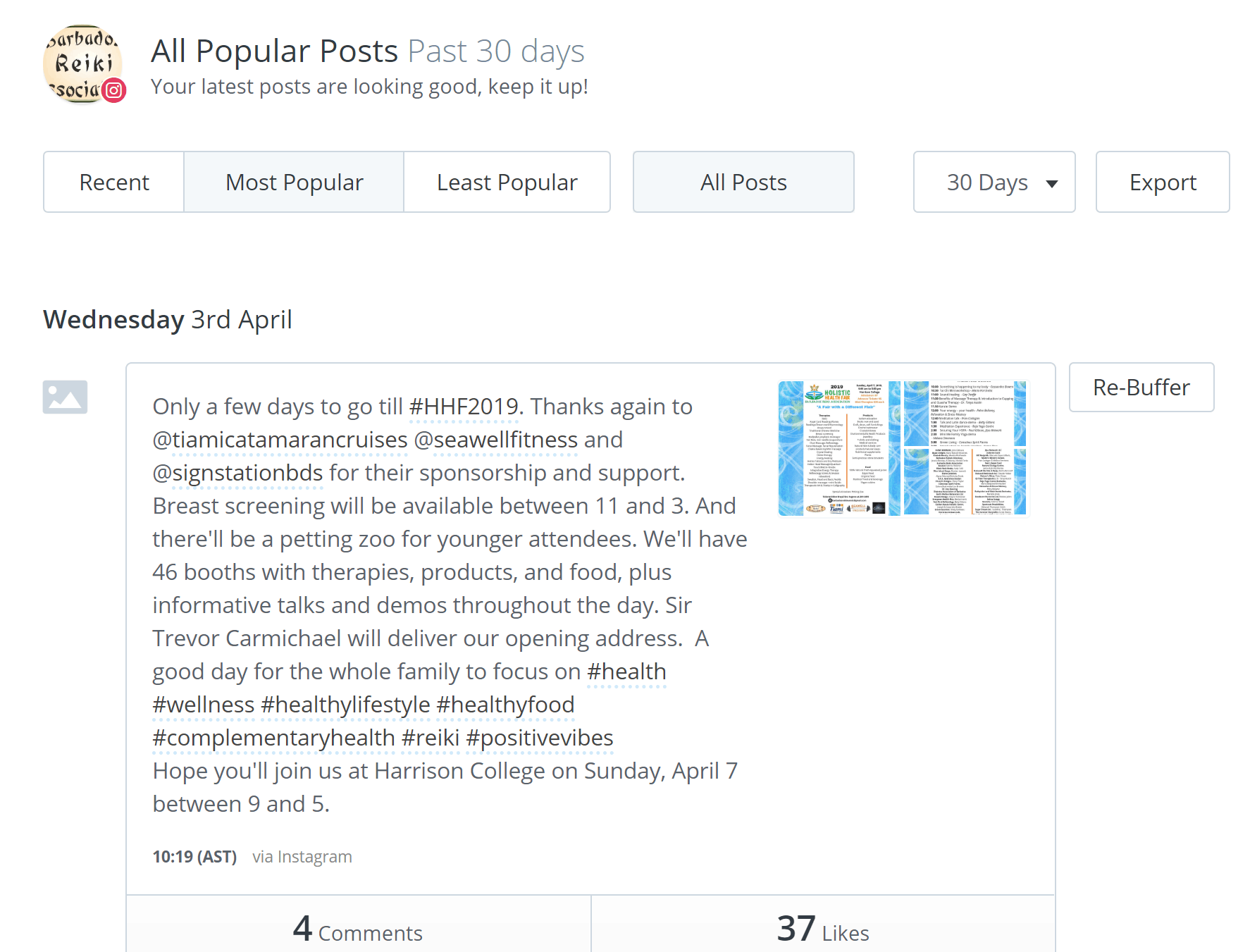 Once you link your social media accounts to Buffer and decide on your ideal posting times for each,
Buffer is easy to use
. It's got both a web and a mobile interface, plus you can use a browser extension to quickly add useful content to your Buffer posting queue as you browse the web.
What Do You Get When You Upgrade?
You can use the free version of Buffer forever and be perfectly happy. But you might want to upgrade to:
Add more social media accounts (ten or more in total) if your audience becomes active on new social platforms
Schedule 100 or more posts in advance, so managing social media can be a monthly task instead of a weekly one
Get more detailed analytics, so you know what's really working for your nonprofit on social media
The good news is that, if you do upgrade, Buffer offers a 50% discount on its pro plan for registered nonprofits.
Click here to read more about Buffer.
5. Design Web and Social Graphics with Canva
Psychological research shows that humans are wired to pay attention to visuals. So it's no wonder that images have become an important part of creating web and social media content. For busy nonprofits, though, spending time on graphic design on top of all your other tasks can be one step too far. Luckily, Canva makes it ridiculously easy for anyone to
create stunning graphics
for any purpose.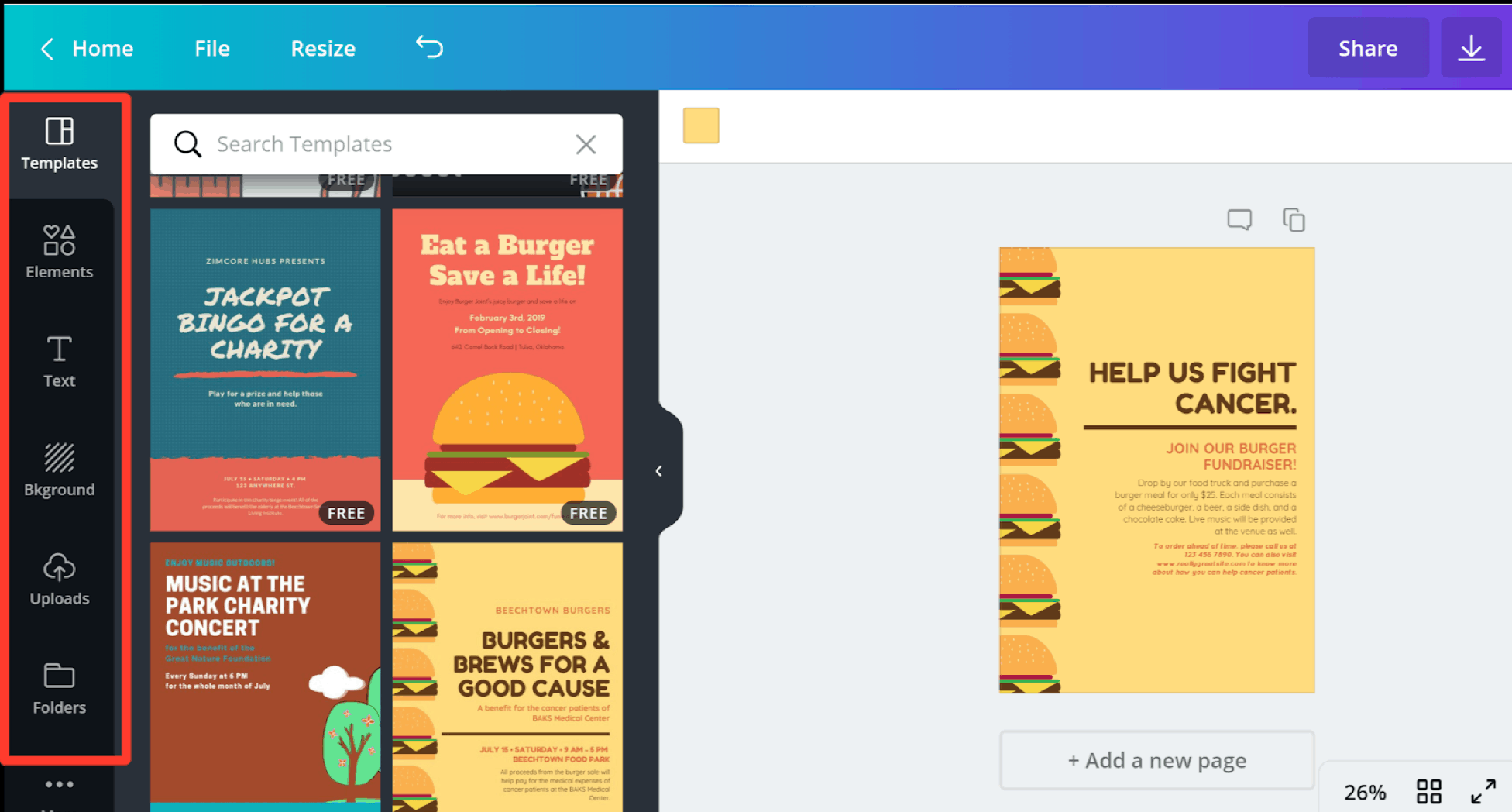 With Canva, you can:
Have access to thousands of free Creative Commons images to use in designs
Use templates and grids to quickly create anything from blog header images to social media graphics to posters and letterheads
Easily add text and icons and use a built-in color picker to make appealing images
There are also additional images and icons available at just $1 each.
What Do You Get When You Upgrade?
The free version of Canva is incredibly rich, but an upgrade to Canva for Work gives you access to:
Automatic resizing of graphics for different platforms, which is a real timesaver
Brand kit creation so your nonprofit's images are instantly recognizable by your audience
Access to millions of free images and icons
Though Canva for Work is affordable,
nonprofits can get the upgrade absolutely free
. That nonprofit upgrade also allows account access for up to ten people, and that's a great deal! Prefer to outsource your design work?
Click here
to learn how you can find a decent designer for an affordable price on
Fiverr
.
6. Find the Best Volunteers with VolunteerMatch
Volunteers are the lifeblood of any nonprofit, yet finding committed volunteers can be a headache. VolunteerMatch helps you find the right people fast. People looking to donate their time sign up with the site and state what types of causes they're interested in. Meanwhile, as a nonprofit you have to:
Register your nonprofit
Add volunteer opportunities
Wait for volunteers to find you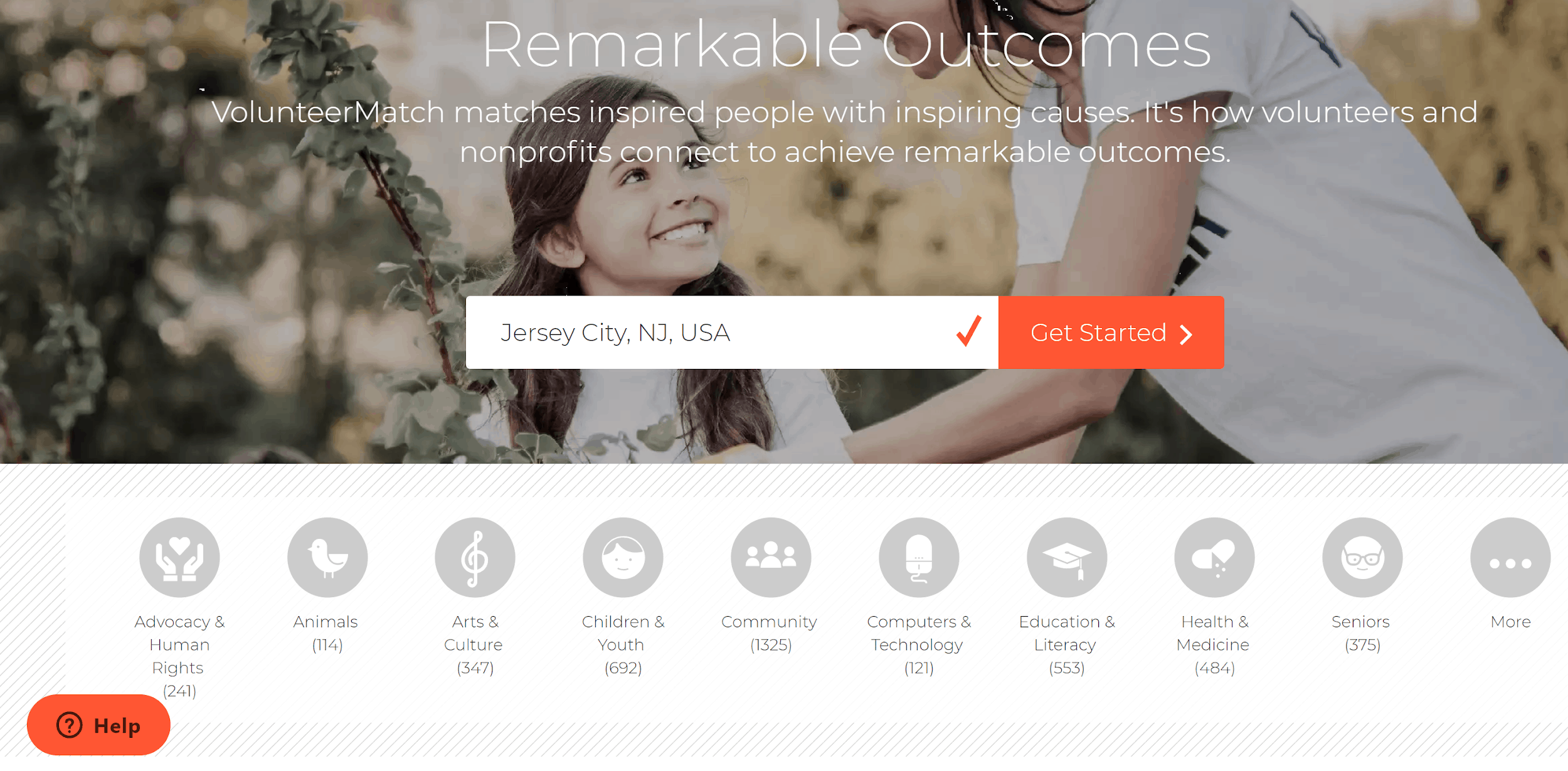 It's one of the best ways to ensure that people who love what you stand for turn up to help with events and activities, and it's completely free.
What Do You Get When You Upgrade?
If you want to get more from VolunteerMatch, you can upgrade your membership for a low monthly fee. Here's what you can do with a paid membership:
Easily repost volunteer opportunities rather than have to recreate them each time
Send group alerts to your chosen volunteers to keep them updated about events and any changes to your plans
Request donations (though you can handle this even better with Snowball, listed below)
7. Manage Tasks and Projects with Trello
When you're running a nonprofit, there's a lot to keep track of. That's why it makes sense to use project and task management software. One of the best options is Trello. Trello is based on a system of boards, lists, and cards. Think of those as projects, sub-projects, and tasks. This is an ideal way to plan events, manage content, and keep track of all the things you have to do. Plus you can:
Work with a team by adding people to your Trello board
Add due dates and related files to each card
Use Trello on any device so people can work however it suits them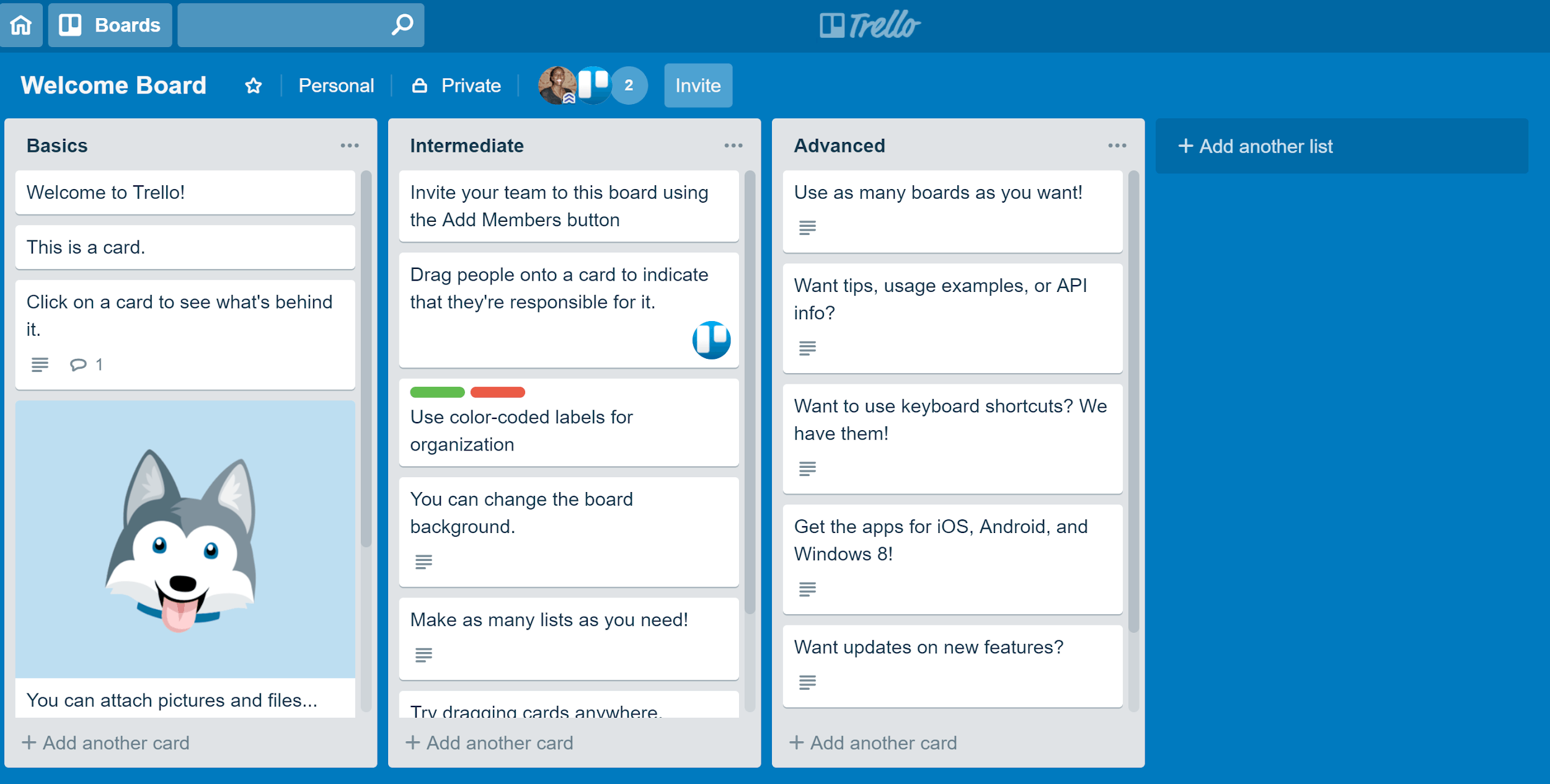 The free version also
includes unlimited boards, cards, and lists
. Trello integrates with a wide range of online tools, and uses "power-ups" to enhance functionality. You get one of these for each board in the free version, which you could use to get a calendar view of your nonprofit's projects and tasks.
What Do You Get When You Upgrade?
If you outgrow the free version of Trello, you can upgrade to get more power-ups and automations for managing boards, lists, and tasks. And there's good news: registered nonprofits in certain categories can get a 75% discount on Trello's premium plans on application.
8. Handle Fundraising with Snowball
As a nonprofit, you need to keep those donations coming in. Snowball is one of the best online fundraising tools there is, and it's free.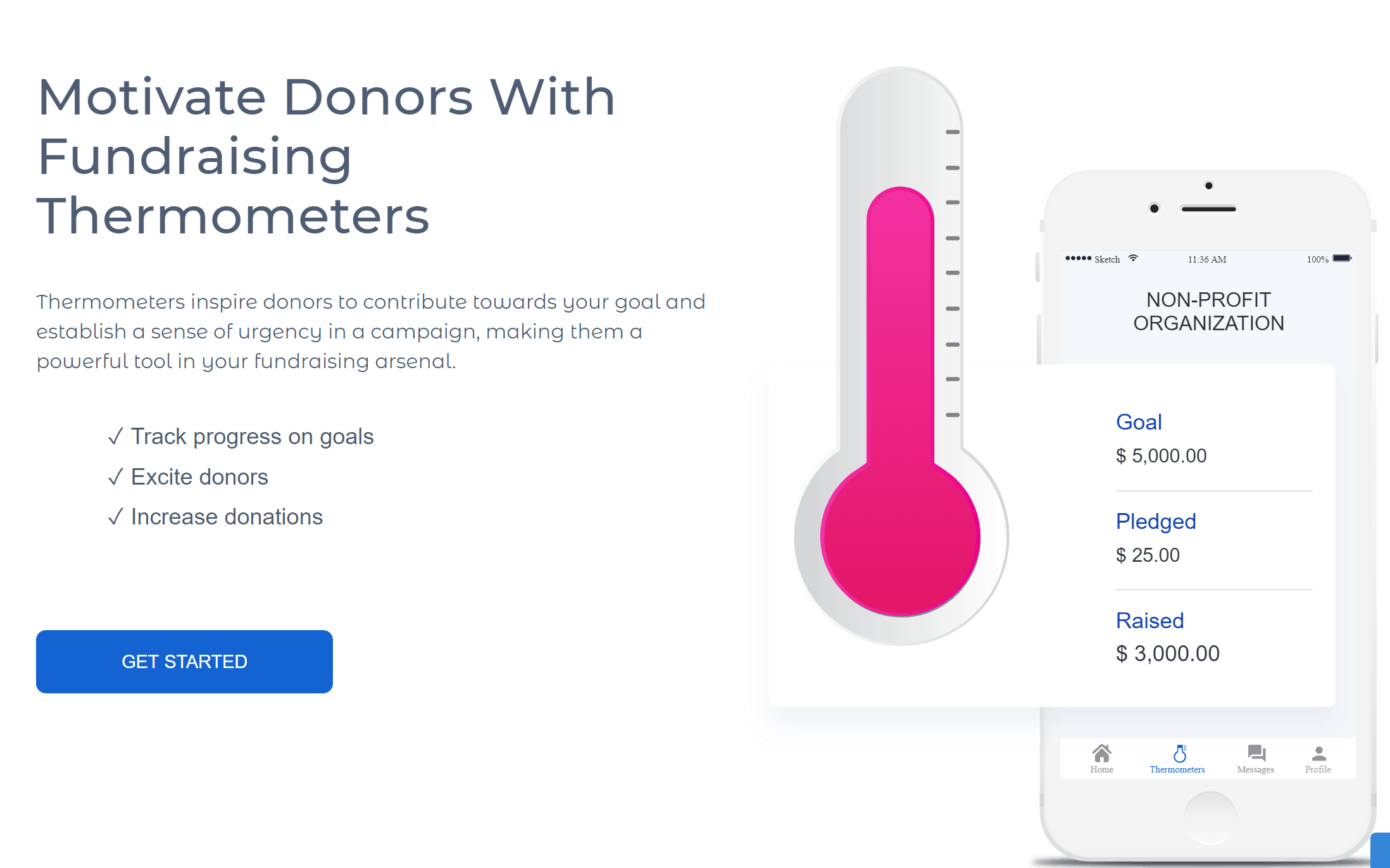 With Snowball, you can:
Entice donors to contribute via text-to-give campaigns
Create fundraising pages
Use peer-to-peer fundraising
Encourage donors with fundraising thermometers
Sell event tickets via the platform
Set up recurring donations
Snowball also provides analytics to help you see which campaigns are most effective and who your best donors are. This makes it easy for you to get even more donations for your nonprofit. Snowball is completely free to use. You simply pay a transaction fee for each donation.
What Do You Get When You Upgrade?
You get so much for free with Snowball that you may never need to upgrade. But if you do, you get unlimited donation pages, campaigns, text-to-give campaigns, events and ticketing, and more. Your donation transaction fees also go down.
9. Reach More Donors with DialMyCalls
One of the most time-consuming tasks for nonprofits is keeping in touch with members, donors, and volunteers.
Email marketing
and
social media marketing
will definitely help, but there are always people who prefer to get a call. If you're short of time, DialMyCalls can help you do this for free.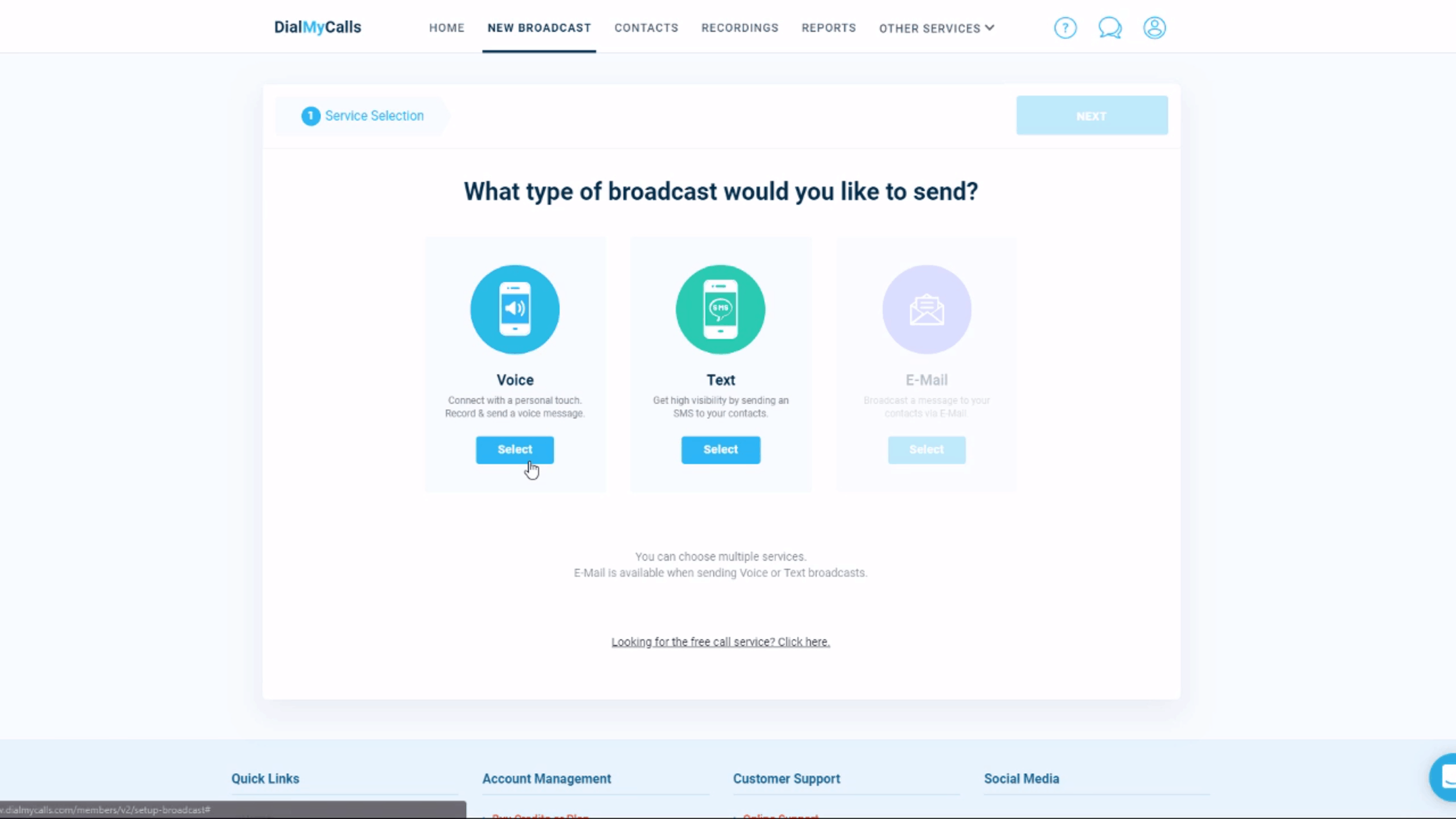 DialMyCalls is an automated calling and texting solution. You can use it for
sending out donation requests and volunteer alerts
. The free account lets you send one 30-second message to 25 contacts a week.
What Do You Get When You Upgrade?
The upgraded version of DialMyCalls lets you make longer calls and includes SMS. You can make more weekly calls, too. This might be handy if you have a huge database of donors or volunteers you need to get in touch with. However, even if you do upgrade, you won't pay full price:
there's a 20% discount for nonprofits
.
10. Manage Your Contacts with Hubspot CRM
In sales, staying on top of your customers is a great way to boost sales. The same goes for nonprofits handling donors and volunteers, which is why having customer relationship management (CRM) software is crucial. Hubspot offers a completely free CRM for nonprofits and others.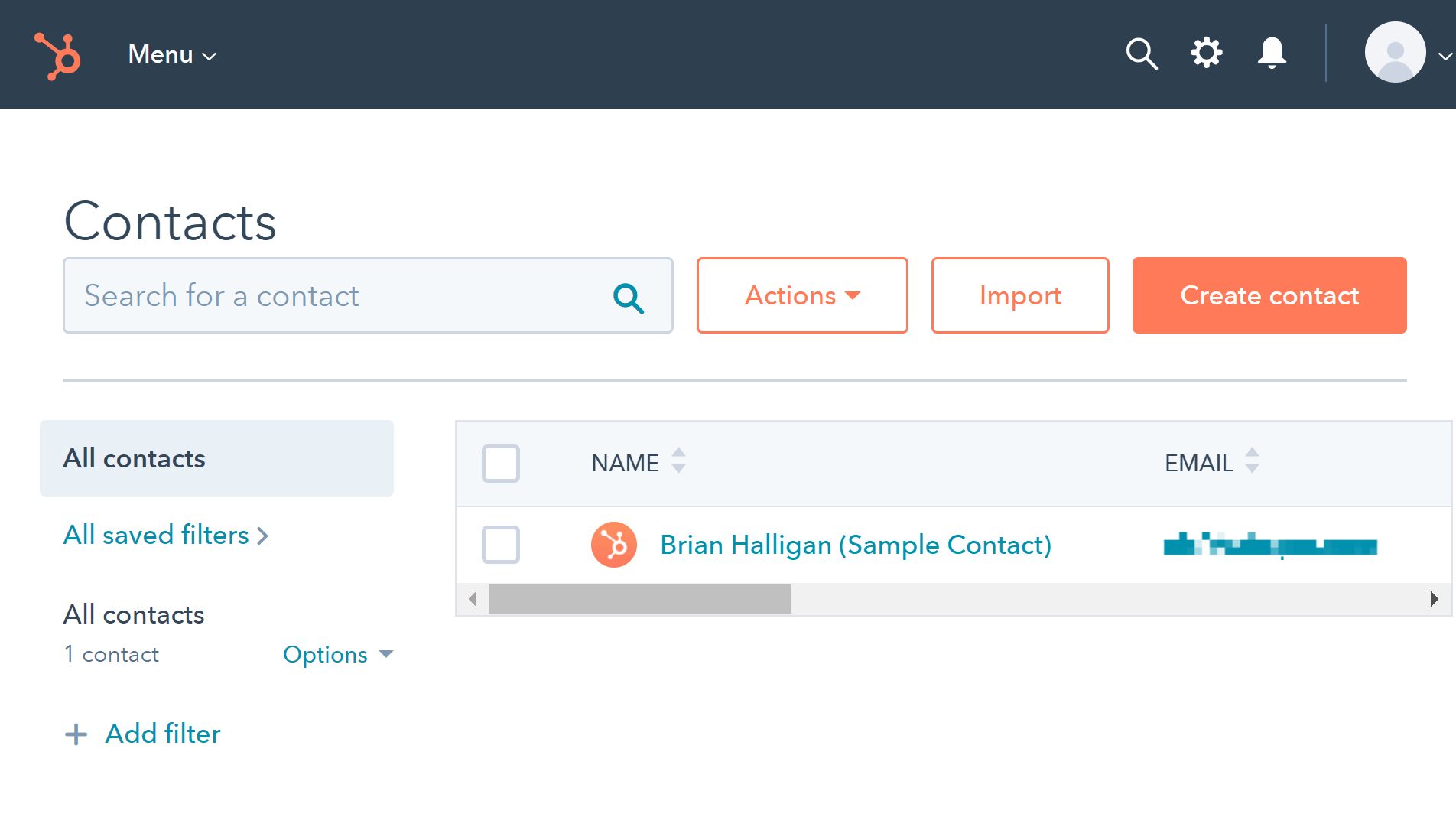 It's part of a suite of free tools to help you:
Track and manage interactions with donors, volunteers, and members
Use blogging and social media monitoring to keep attracting the right visitors to your website or donation page
Identify your most valuable contacts so you can focus on engaging them more
Nurture your current connections to keep them interested in contributing to your nonprofit
Personalize communications to make them even more effective
What Do You Get When You Upgrade?
HubSpot CRM represents a perpetual no-cost solution, while the option to enhance your capabilities with the company's additional marketing tools is available for your consideration. This enhancement could prove valuable if assistance with SEO, landing pages, and social media is required. Nevertheless, advanced tiers of upgrades come with pricing tailored for large enterprises. Hence, adhering to the free tools might be a prudent choice, supplemented by HubSpot's comprehensive resource library. This library can effectively aid you in gaining insights into various challenges your nonprofit organization seeks assistance with.
Use Integrations to Improve Nonprofit Success
Using these essential free tools for nonprofits will save you time, effort, and money while enabling you to raise more donations and get more volunteers. A good way to get more from each tool is to take advantage of available integrations so you can make your nonprofit's online marketing even more effective. And if time and money are really short, consider hiring a
content writer
or
virtual assistant
via a freelance marketplace.