The right one can make potential readers pause and have a read
. The wrong one is all too easy to click away from. It's not just about looks, but also about actions. Even the best writer in the world would have a hard time selling books, landing writing gigs, or growing their readership if their website wasn't up to scratch. To put you on the right track, I've brought together a selection of my
favorite website templates for writers
, whether you're a budding blogger, a high-profile journalist with a portfolio to showcase, or a published author looking to promote your books. I've included both WordPress themes and
website builder templates
in the list, so no matter what your preferred platform is, I've got you covered. And in case you're looking for something super unique, I'll share my tips for getting a
custom-made template for a great price
.
WordPress Themes
If you want to create your own website, you've probably heard of WordPress, the godfather of all website creators. Compared to website builders,
WordPress offers a more DIY approach to website building
 – but using a ready-made template can be a great way to get started.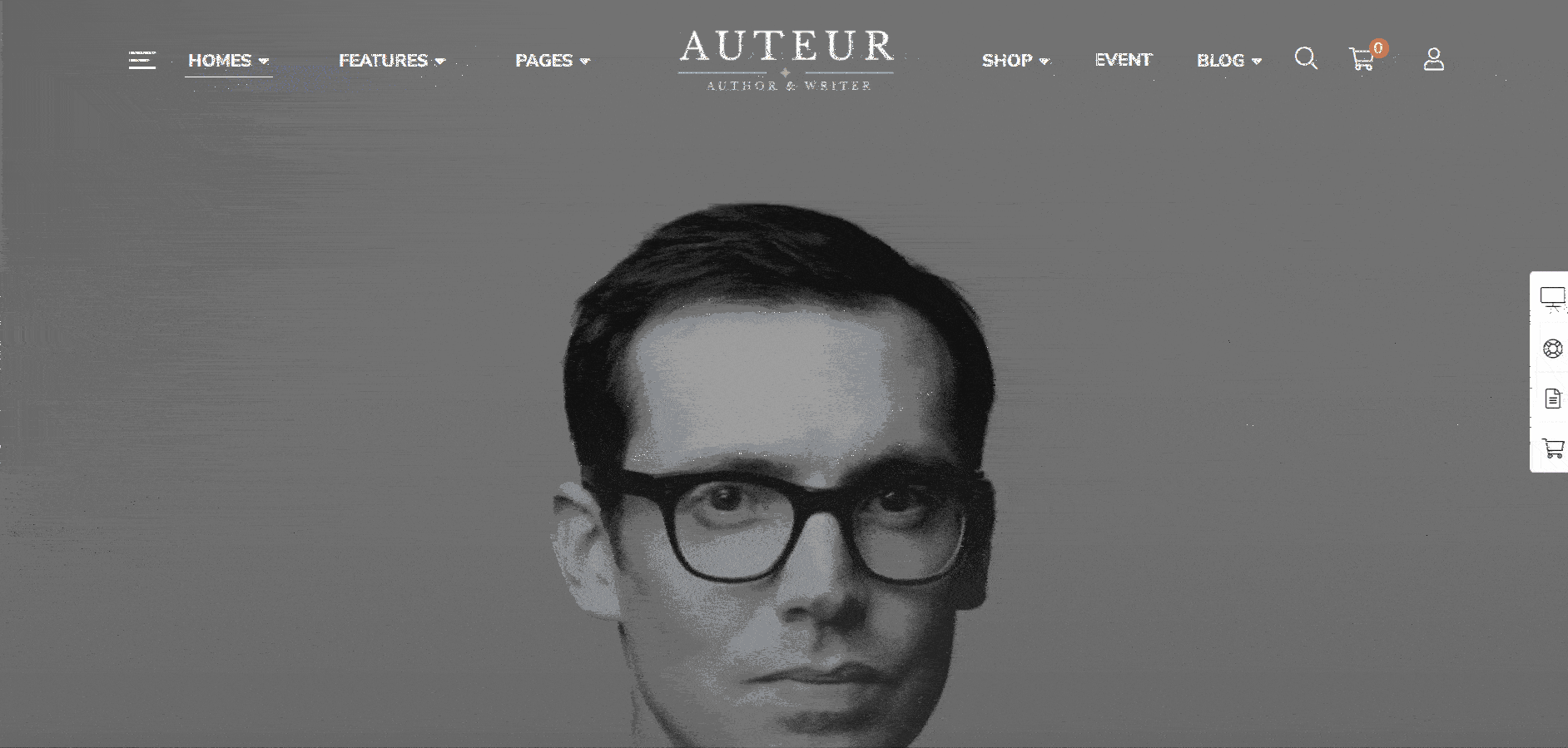 Available via
ThemeForest
,
Auteur
is a well-designed WordPress theme
created specifically for authors, bloggers, reviewers, and bookstores
. It comes with four different homepage options, ten blog layouts, and three shop layouts, meaning there are design options to suit all tastes – and pretty much all of the functionality a writer could ask for. The "Introducing Author" page pack, true to its name, puts the focus on the author as the star of the show. It pairs
attractive black-and-white images and a muted color scheme
 with bold headlines and concise snippets of text. There are blocks for sharing information about the author and review excerpts, and you can add a blog, a contact form, events listings, and even an online store for selling books.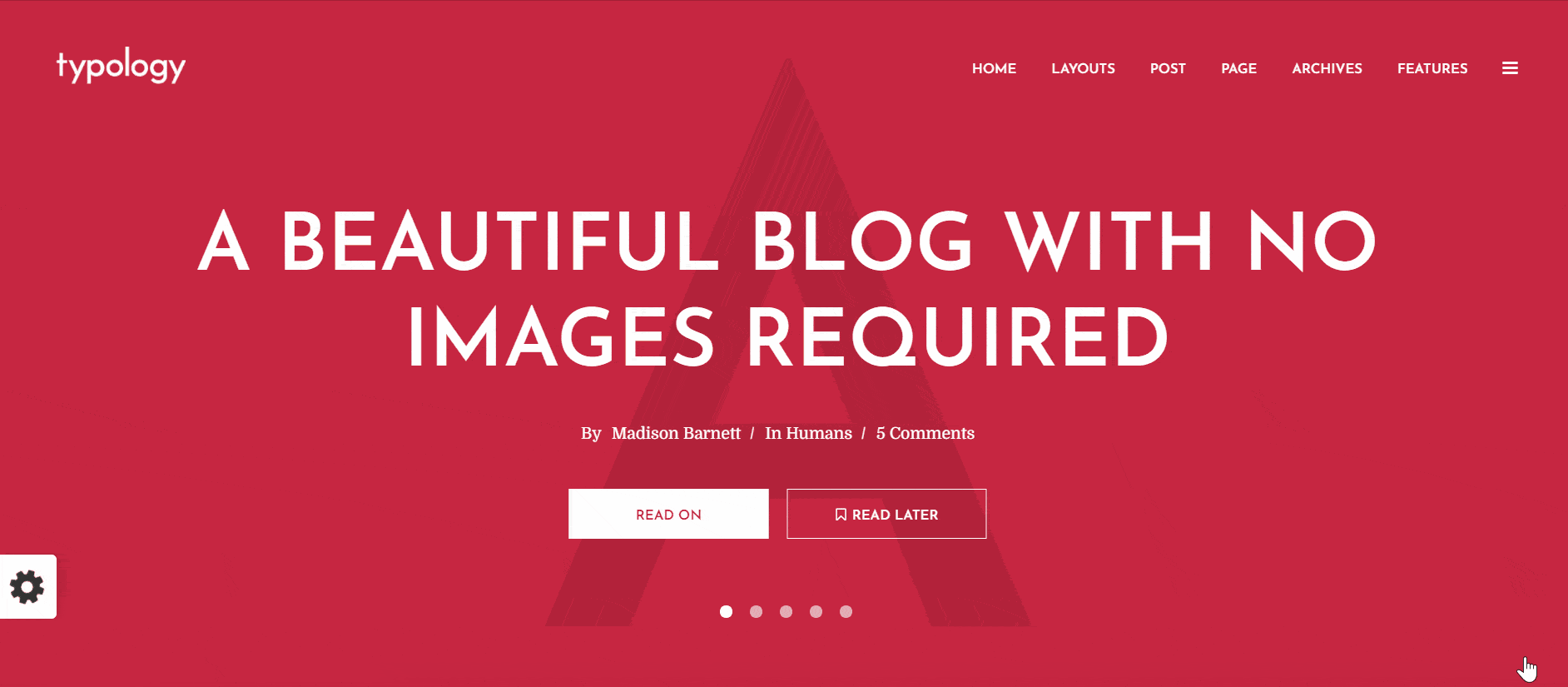 The problem with the
Auteur
theme (and a lot of the other templates on this list), is that
they depend on high-quality visuals to make them look good
. Which is all very well if you've got a photographer and a top-notch camera on hand. But if you're, say, an aspiring blogger with little photography skills to speak of, you might want a website template that's less heavy on the visuals. This is where
Typology 
(also from
ThemeForest
) shines.
It was created for bloggers who just want to write
 and don't want the hassle of having to search for images. This theme puts all the focus on your prose (although you
can
 add images if you really want to!) As you might imagine with a theme that puts the written word front and center,
Typology comes with loads of font, layout, color, and iconography options
. It also has blogging features and a number of custom widgets, including an Instagram & Flickr integration, a search bar, and social widgets.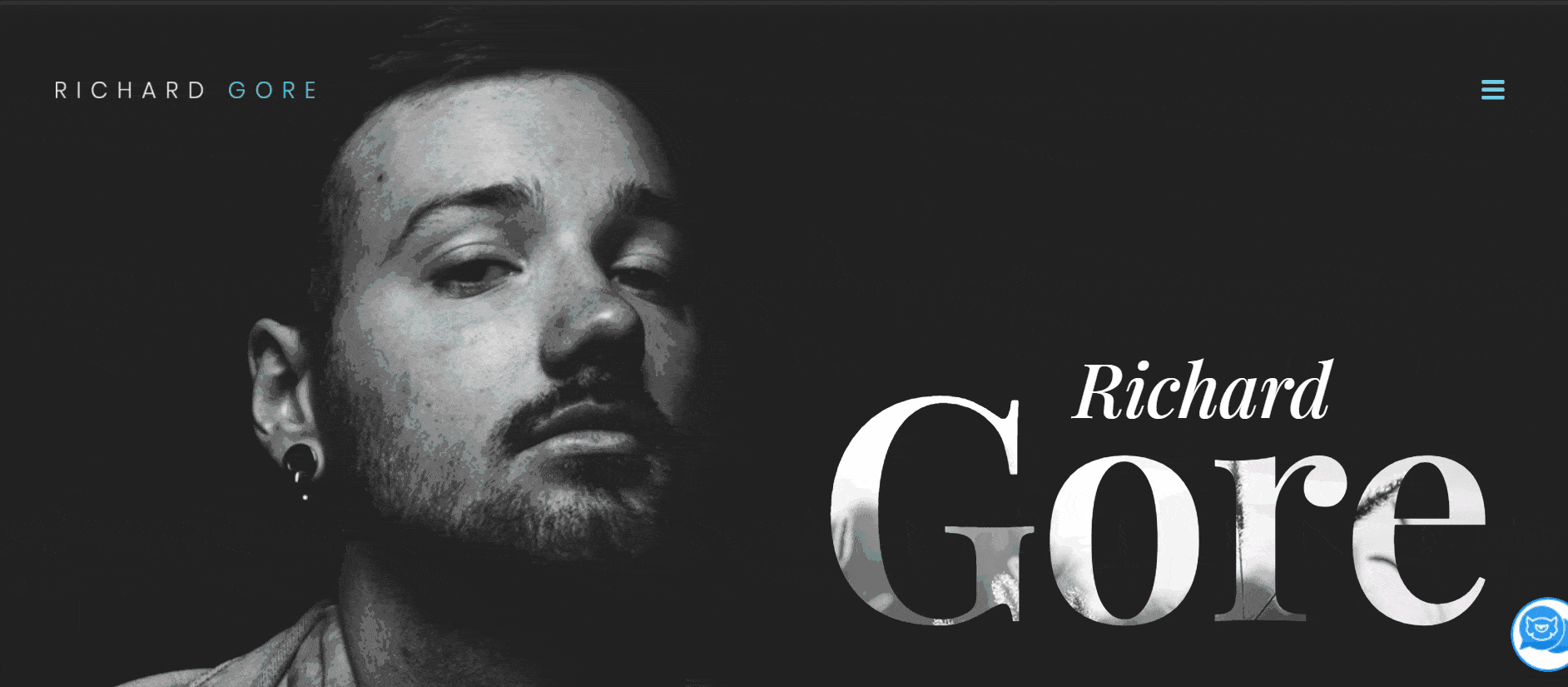 Available via
Template Monster
,
Richard Gore
 is another
moody black-and-white theme that's perfect for writers, authors, and bloggers alike
. It's a good pick if you already have a solid body of work under your belt, even if you're not quite as rock'n'roll as this guy. I like the minimalist layout of this theme, with its clean lines and dedicated content blocks for everything a writer could need – a biography, a portfolio of your work (whether that's online articles or books), events, testimonials, and a blog. There's also social share buttons and a contact form to help you build your following across multiple channels. The
stylized animated widgets
, including animated flip boxes, parallax scrolling effects, and animated countdowns (for example, to show the number of your active readers or books sold) are a nice touch for setting your website apart from the crowd.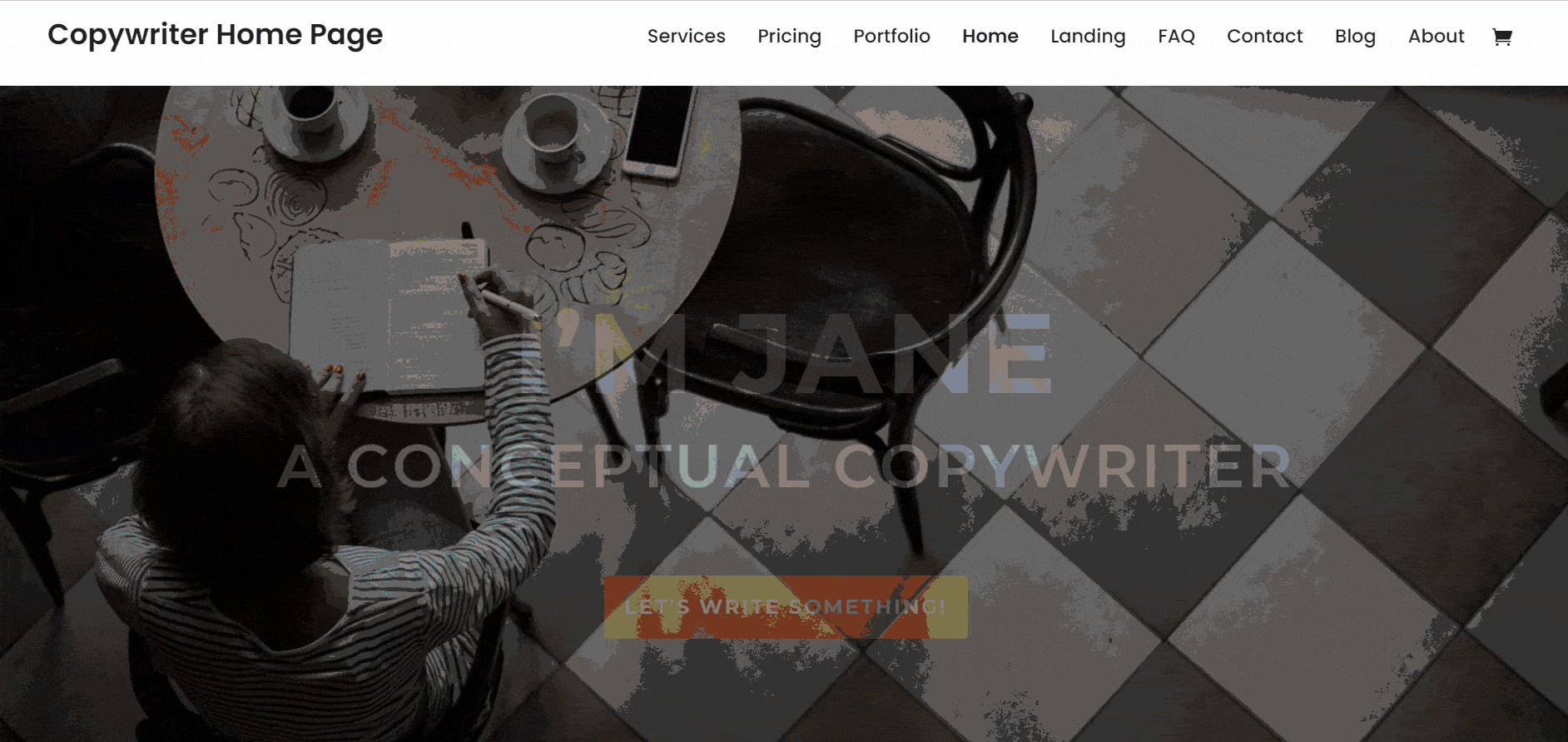 If you're looking for a theme for your online writing portfolio,
 the
Copywriter Layout pack
from Elegant Themes is a great option. It pairs a clean, white background and black chunks of text with quirky lines and splashes of bright color to create a fun, fresh feel. It's part of Elegant Themes's drag-and-drop website builder for WordPress called
Divi
, and it's what's known as a layout pack. Each layout pack contains several layouts (it helps to think of them as pages). The
Copywriter
 pack has
everything a writer looking for new commissions could need
 – an about page, a portfolio page for showcasing your work, pricing and services pages for detailing your rates, and a contact page. If you want a place to post updates, you can also add a blog.
Website Builder Templates
If you're still undecided about building your website with WordPress, let me play devil's advocate for just a moment and bring a second option to the table. If you're not hugely confident with tech-related stuff, you might find that a website builder is a more user-friendly solution. Website builders are a popular choice for beginners because they don't require a scrap of technical know-how. Instead of forcing you to fiddle around with code, website builders let you put your site together using
an intuitive drag-and-drop editor
that shows you in real time what your site will look like. And if you start with a template for writers that comes with all of the features you need built-in, most of the hard work is already done. You don't even have to sacrifice on design, since
most website builders come with lots of customization options
. You can alter your template to match your personal brand, or update it every time you've got a new book coming out.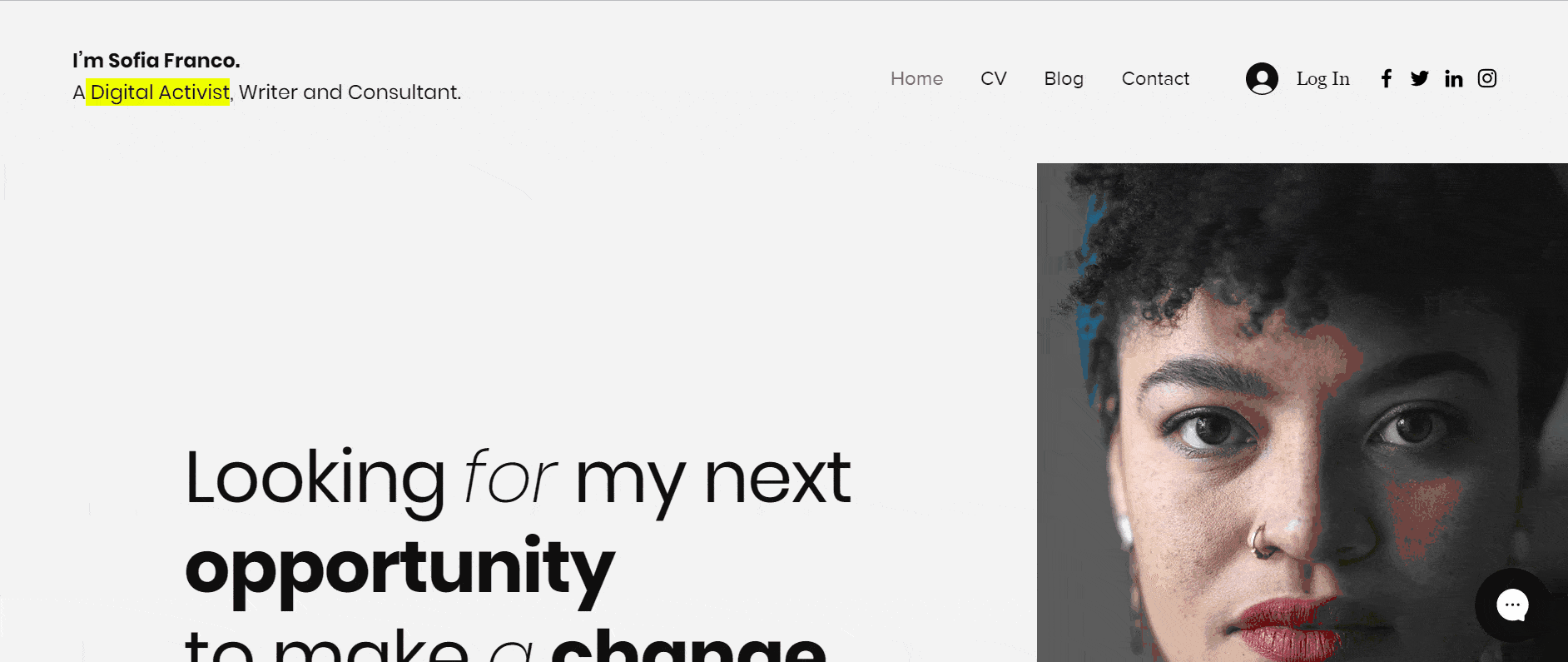 I like the
Personal Profile
 template from Wix because
it's simple and sweet,
 containing only a CV (portfolio) page, a blog, and a contact page, yet still strikes a vibrant note with its bold splashes of color. This would be a
 great option if you're just starting out as a writer
 and want to put yourself on the map with a website that showcases your skills and experience. Writing blog posts is a great way to hone your craft and can also stand in for a portfolio while you're racking up the bylines.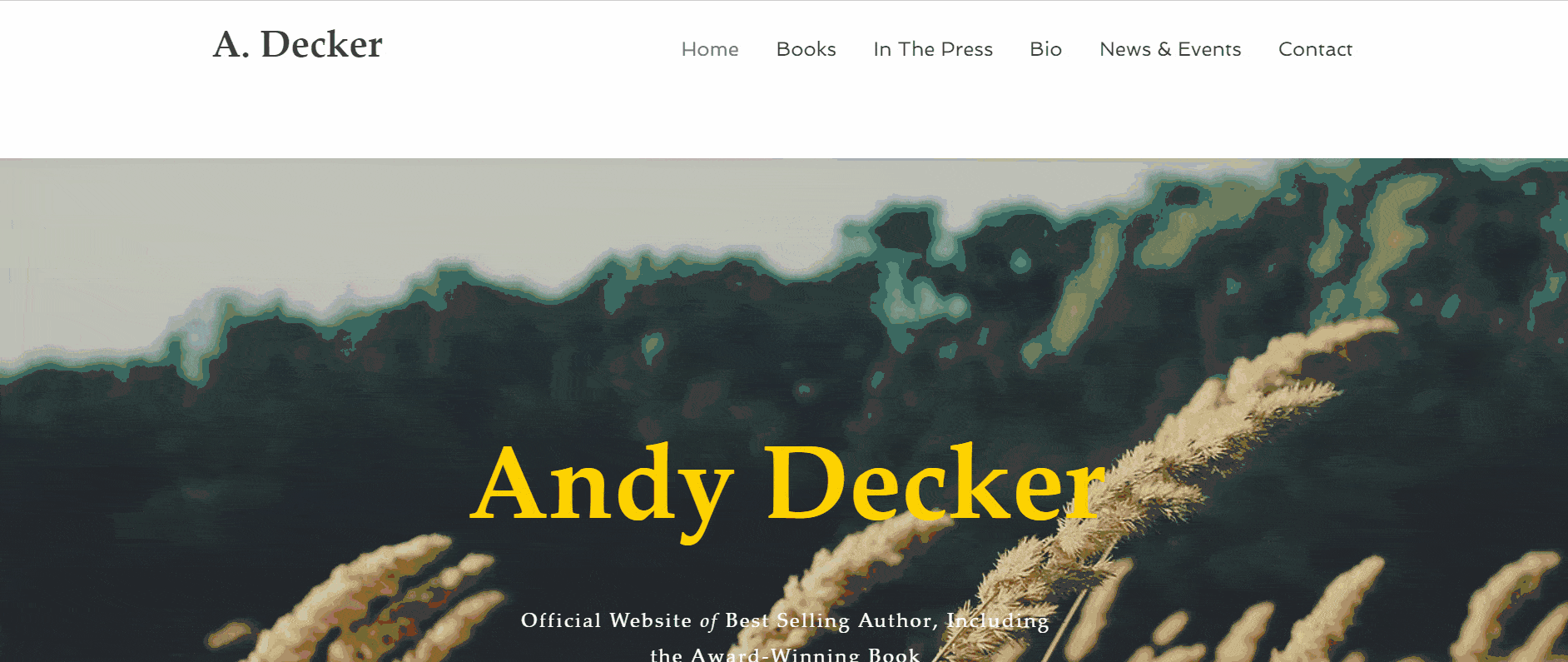 If you're more established as a writer but still want a streamlined website, the
Author Portfolio
template from Wix might be more what you're looking for.
This stylish template is actually deceptively simple
: it's just a single web page with jump links to its different sections: books, reviews, bio, events, and contact. This structure is great if you want to share lots of information but don't want to spend ages creating a big, complicated website with loads of different pages. Simply pick your color scheme, update the images and information, and hit publish! With
minimal fuss and lots of call to action buttons, this promises to be an effective website
– no matter whether you want visitors to buy your book, attend your events, or sign up for your mailing list. It would also be super easy to add an online store page for selling your books. Or, if you're a journalist who's been working on a long-form piece, you could stack different content blocks to create a seamlessly flowing story.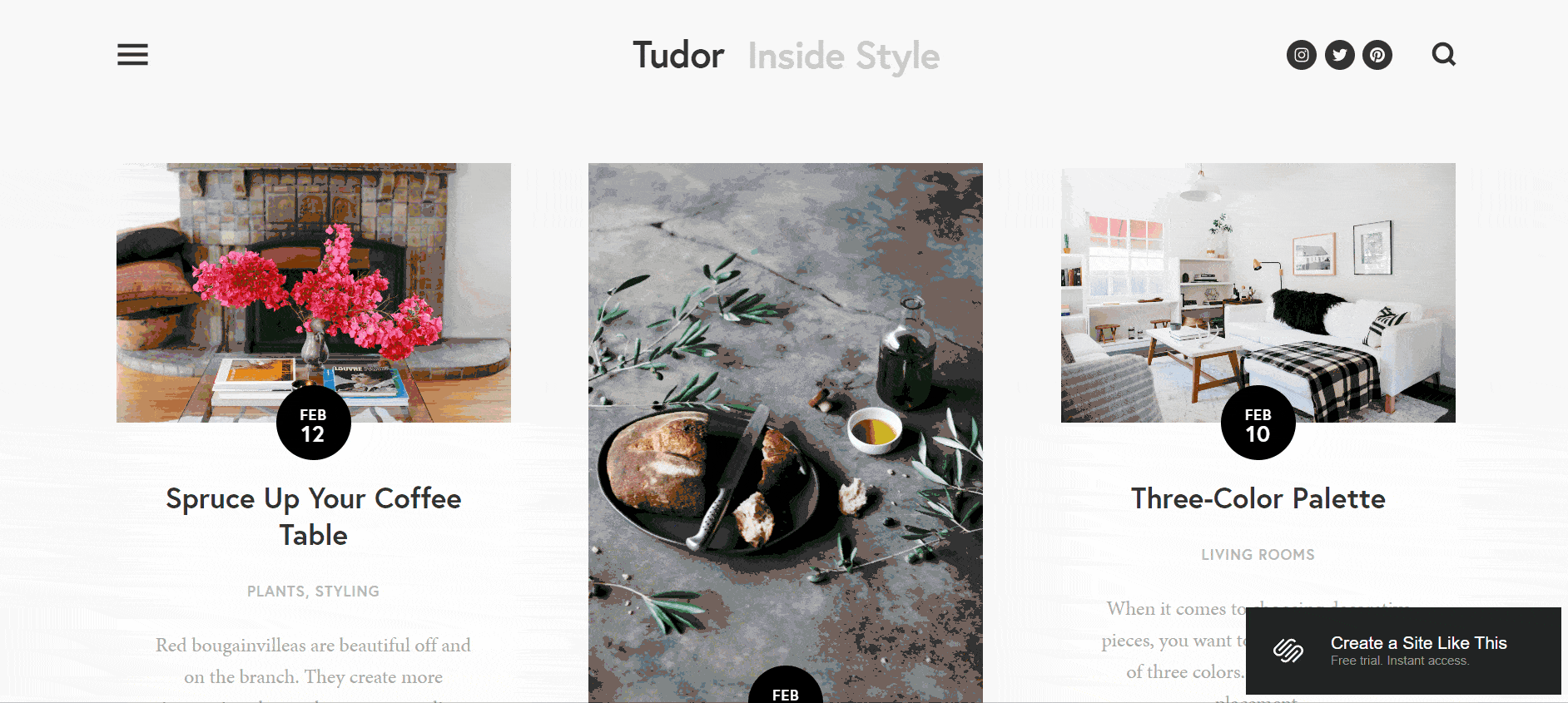 Lots of website templates for writers include blogs, but not many of them place blogging front and center. This is why I like
Tudor
, an
exceptionally well-designed offering from Squarespace with tons of great blogging features
 – including post categorization, a great way for prolific bloggers or journalists to order posts into different niches or topics. The attractive, mosaic-style homepage places the accent on your text and encourages visitors to dive straight into your posts. The loading animations are a quirky touch, as is the progress indicator on individual articles that shows the reader how much they've read.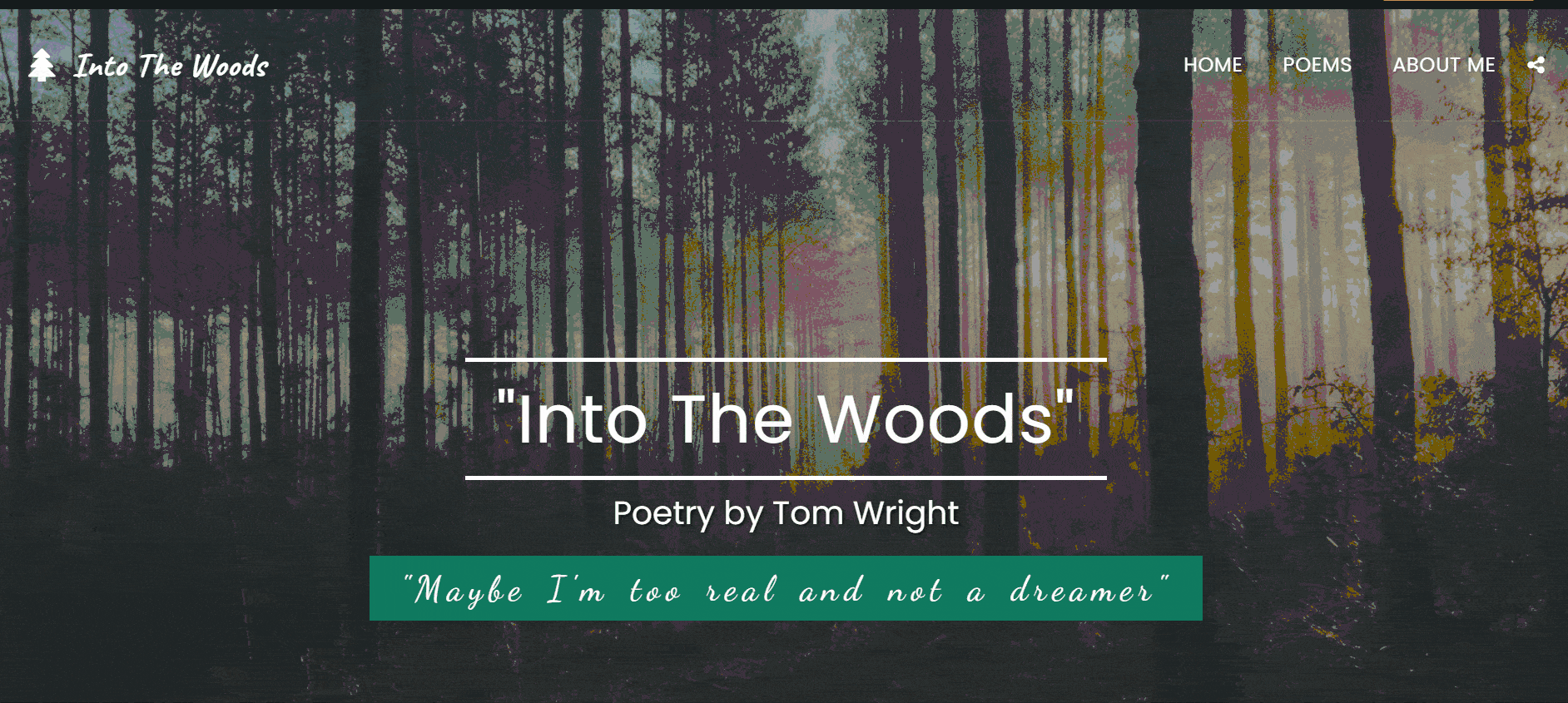 Writing is a creative process, and SITE123 captures this perfectly with its dreamy
Into the Woods
 template, designed with poets and authors in mind. I love the pairing of the
bold, full-width header image with forest-green accents and clean text snippets.
The poems section – a neat way of displaying poems, articles, or blog posts with accompanying images –
lets you showcase your best work right on your homepage.
The about section lets you tell your readers who you are, and the contact section allows avid fans to reach out to you.
How to Get a Custom Template for a Great Price
If
you want a website template that's totally unique (and doesn't need a lot of work),
I've got one final solution up my sleeve.
Head over to Fiverr
and look for a freelance website designer that'll put together a custom template for you. It costs less than you think. To access a list of capable freelancers who can assist you with your project, simply input "website template" into Fiverr's search bar. There, you will find valuable information, including their rates, reviews, and samples of previous work. Furthermore, you have the option to refine your search by location, budget, and delivery time.
Some can turn your order around in less than a week,
 if you're really in a hurry. For example,
wdstheme
 promises to get your unique, responsive WordPress theme back to you within a week (the high number of 5-star reviews suggests he delivers on that promise) – and for just a few dollars.
wdstheme
is a Level 2 seller, meaning he has completed at least 50 orders with a minimum 4.7-star rating.

If you're considering going down the website builder route, you can still get a custom template on Fiverr.
Zykhanz
, for example, can create a custom Squarespace template within 24 hours, and
has more than fifty 5-star reviews.

The Right Template Should Grab Your Readers' Attention
Whether you decide to use a website builder template or a WordPress theme, in the end your goal is the same.
Your site should look great and encourage your visitors to stick around
, whether that's by reading your latest article or blog post, signing up to your mailing list, booking tickets for your next talk, or buying your latest book. The website templates on this list do both of those things. Plus, they're customizable, meaning
you can not only change how they look, but what they do.
 For instance, you could add an online store to sell your books, remove the portfolio section, or whatever else you need to do to make your website work for you. And, of course, if you're short on time, you can always get an ultra-unique option by
hiring a freelance designer from Fiverr
.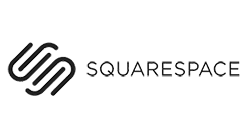 Save up to 30 % on your Squarespace plan today!
Plus get a free domain for one year!
1031 users used this coupon!
FAQ
Should a writer have a personal website?
If you plan to pursue a long-term career as a professional writer, you should really consider setting up a personal website. The pros of a static website versus, say, social media is that it requires minimal time investment (you don't have to constantly update it to keep it fresh), it's long-lasting (remember Bebo, or Myspace?) and it gives you full creative control over the platform. Building a website is also pretty cheap. Most website builders have affordable starter plans, and you can lower the cost even further with one of these great coupon deals.
Which free website template is best?
Whether or not a template is the right choice for you depends on what kind of writer you are, and what you are looking to gain from your website. If you're just starting out and want to get some published content under your belt to attract potential clients, you'll need a simple website structure with some blogging functionality. If, on the other hand, you've already published twelve books and want a way to connect with your readers, your ideal template is probably going to be more complicated, with features like an online store, an events section, or preview excerpts from your latest releases. Lots of builders have free plans that include tons of template options – our list of the best free website builders is a good place to start.
What is the easiest website builder?
It's difficult to say which website builder is the easiest to use, because everybody's brain works differently! What might be an intuitive layout of buttons and controls to one person might seem opaque and messy to somebody else. While ease of use is certainly an important factor, it's only one of the criteria to consider when choosing a website builder. Check out our list of the best website builders for 2023 to see what other points you should consider.
What is a responsive website template?
A responsive website template is one that has been coded to "respond" to different types of devices with various different screen sizes and layouts. A responsive website template will display correctly no matter whether someone is looking at it on a desktop computer, a tablet, or a smartphone. A non-responsive template, on the other hand, may not. For instance, images or text might not appear correctly on smaller screen sizes. Some website builders offer responsive templates and others don't. Wix, for example, has over 500 mobile-friendly templates, but none of them are actually mobile-responsive.  If you're looking for a mobile-responsive template, check out these Wix alternatives.