💯

Free Plan
Yes

📄

Number of Templates
4

🔌

Apps/Integrations
Yes

🛒

E-commerce Tools
Yes
Online Stores for the Latin America Market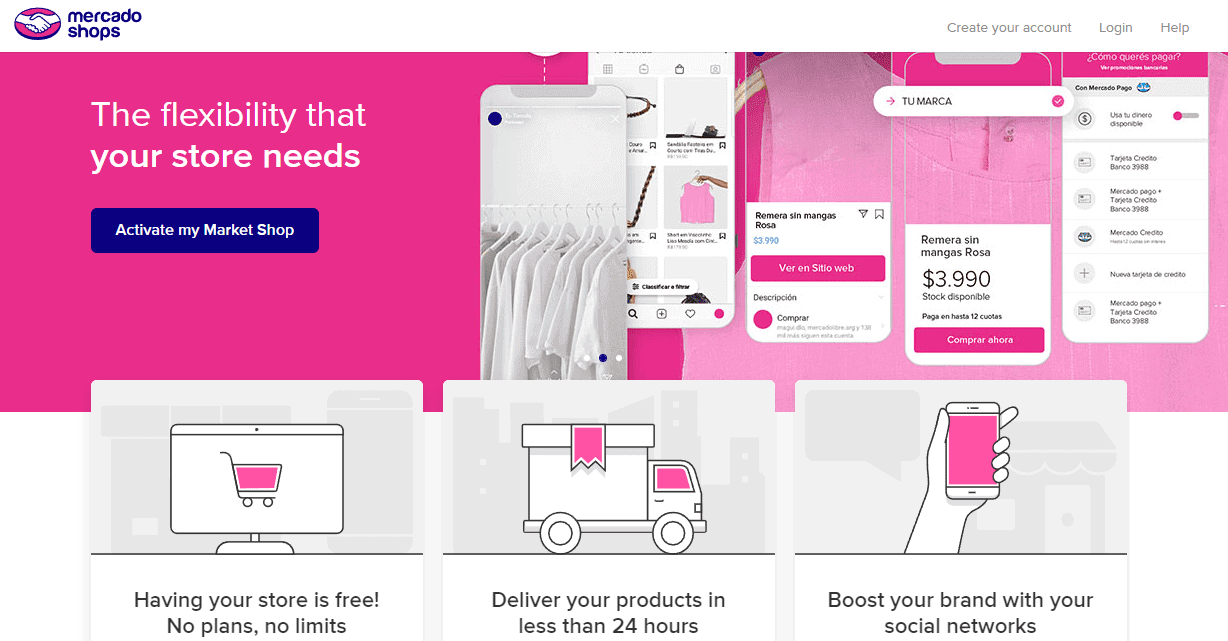 Mercado Shops is an Argentinian e-commerce platform that makes it easy for businesses to reach Mexican, Brazilian, Columbian, or Argentinian markets. Unfortunately, this means that the website builder's greatest strength might also be its biggest weakness, as its e-commerce services are limited to Latin America.
It's also worth noting that websites built through Mercado Shops are only available in Spanish or Portuguese.
Features and Ease of Use
Easily Connect Your Store to Other Shopping Channels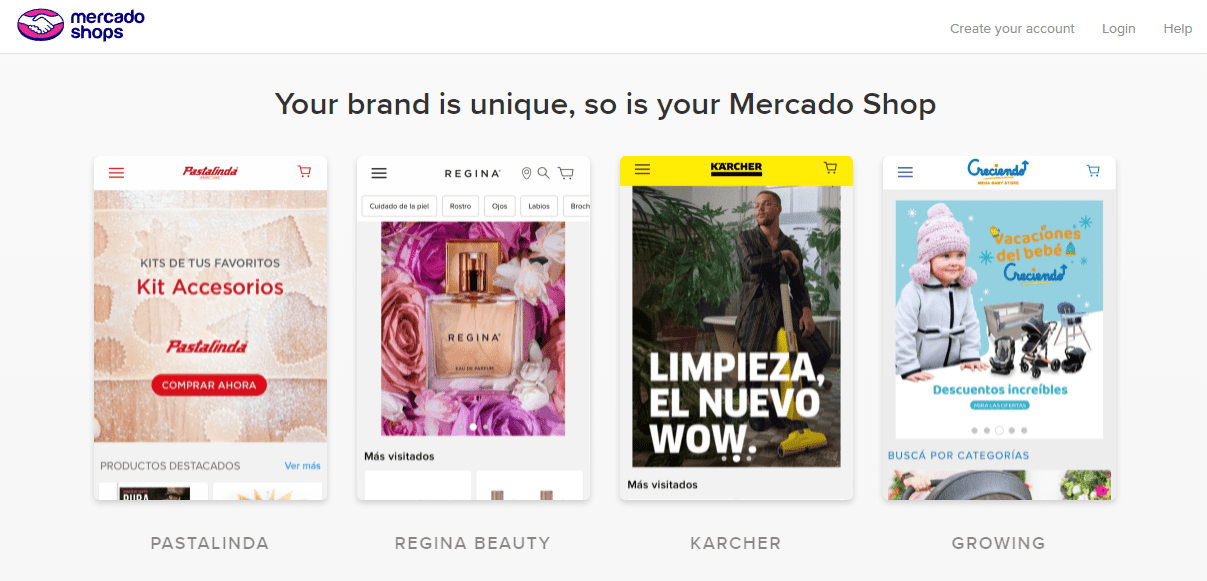 Mercado Shops has a good range of e-commerce features, including:
Custom URL support
Integrated shipping and handling
Inventory management
Multi-channel shopping support
I was disappointed that the website builder only offered a limited number of templates. I couldn't find a way to integrate my website with third-party marketing software, and the lack of built-in SEO tools meant it took a while to set my website up.
Even though there aren't many templates, I found that there were enough customization options that I didn't need to use the built-in code editor to make modifications to my website. However, the website design I chose looks very similar to other stores hosted through this platform.
One of the key features of Mercado Shops is that you can easily connect your e-commerce website to other shopping channels, like Google Shopping, Facebook, and Instagram.
Under the Mercado umbrella, you can integrate other e-commerce products to enhance your business. Increase your conversions by connecting your store with online marketplace Mercado Libre, which boasts over 50 million registered shoppers.
Pago, Mercado's online payment platform, can also be added to your store. If you sign up with Mercado Envios Full for shipping, you can deliver to customers in less than 24 hours.
Pricing and Support
Support Is a Bit of a Mystery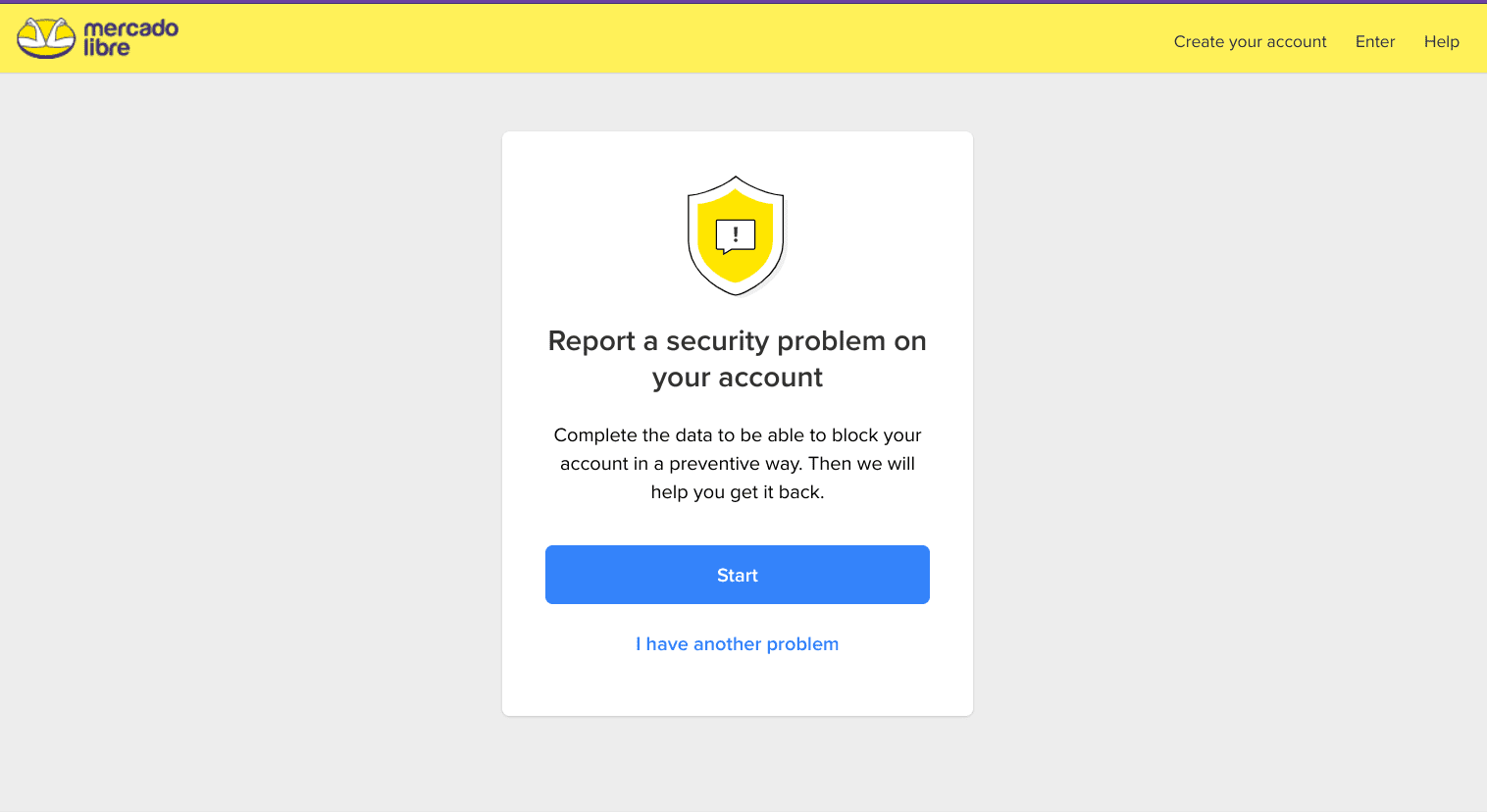 Mercado Shops offers two payment plans: Classic Publication and Premium Publication. There's no fee to set up your website or your e-commerce business. Instead, you're charged a percentage of each sale you make, and this percentage varies depending on where your company is based.
Mercado Shops doesn't make my list of best e-commerce website builders for 2023 because customer support is extremely limited. There is a help page available with some common FAQs, but to access support, you'll typically have to find the appropriate help article and follow links.
I couldn't find an email address or phone number to use. The website also mentions a help chat, but I couldn't find this either. While there are social media links on the builder's website, these didn't have messaging enabled.