Mailchimp's New Website Building Feature Sounds Great, But…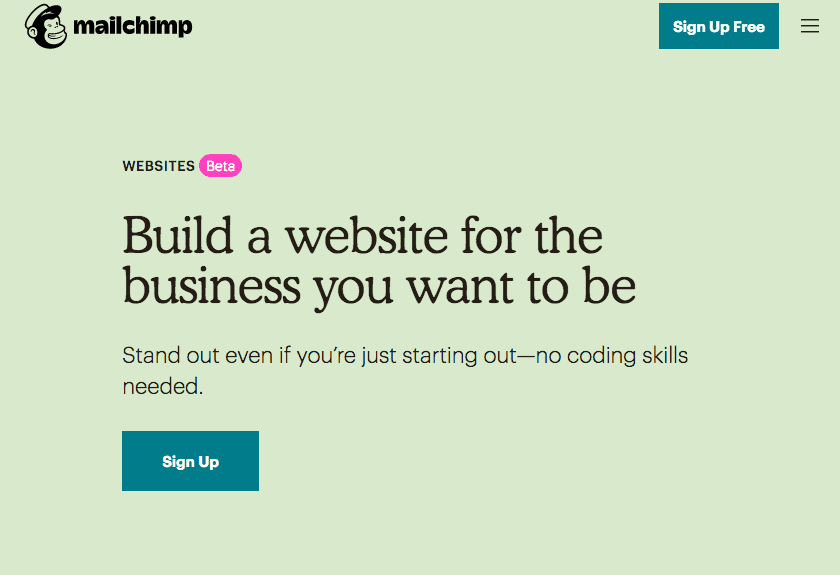 Let's be clear about one thing. Mailchimp absolutely is one of the best email marketing platforms available. The thought of using the same service to build your website is definitely appealing if you're short on time and resources. So I went into this review with high hopes.
But I'm going to be honest from the outset – I found Mailchimp's website builder to be quite disappointing which is why it didn't make our list of top website builders. I'll explain all the reasons why in a moment, but here's the big takeaway: If you need a website plus great email marketing tools, you'll be much better off using a major website builder that offers Mailchimp integration, like Squarespace.
Mailchimp's default language is English, but it supports up to 51 languages. Multi-language translation support is not yet available for the website builder, but it might come along later. And this highlights the first big issue with the Mailchimp site builder: It's a new product, so its feature set hasn't had time to grow. Compared to Mailchimp's advanced email marketing tools, it's very basic.
The website builder is available on all Mailchimp plans, including the free plan. So you can try it without paying anything, and I'll admit that's a positive. Just be aware that to use a custom domain name – an absolute must-have for a business website – you'll have to pay for at least the Standard plan. With that, let's get into exactly what this site builder can and can't do.