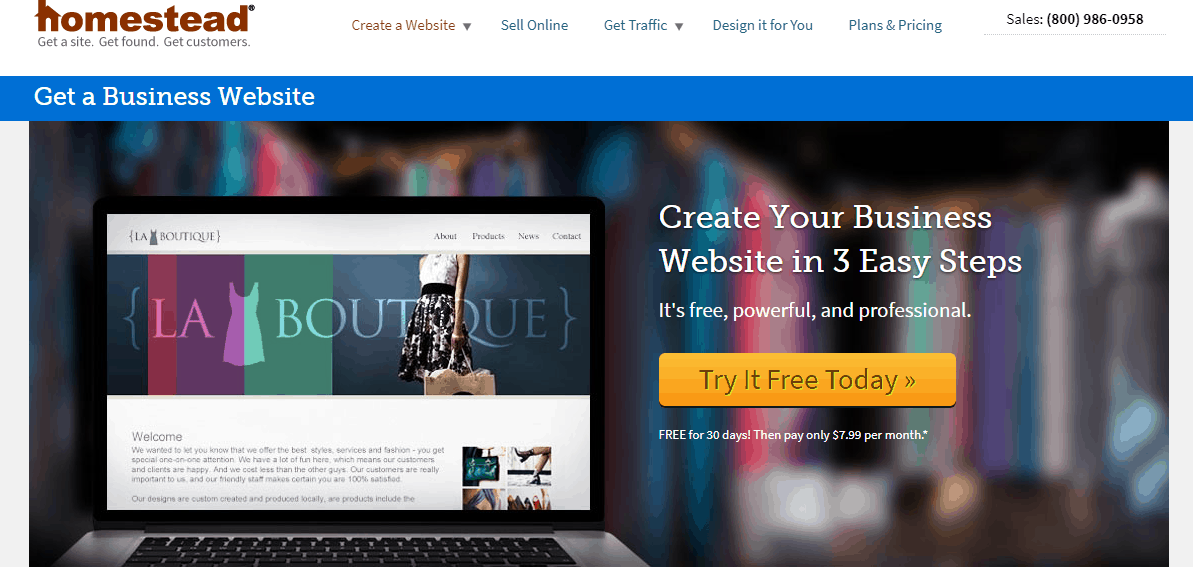 Homestead makes building a website relatively easy but there's plenty of room to step up
To compare the best website builders on ease of use, templates, customer service, and value for money, we tried to build the same site on each platform. Check out the results here.
Homestead is one of the oldest website builders but it still boasts some useful features for creating functional small business and personal websites. For starters, Homestead is cloud-based hosting, meaning you can access your website and edit it from any desktop or browser.
This site builder has a simple interface, so just about anyone can use the available tools to build a website from scratch. Although Homestead has pretty good site analytics and some e-commerce functions, it lacks the seamlessness and flexibility of newer site builders. Sorely absent is the ability to build a mobile responsive website, a feature that is completely necessary for today's increasingly mobile world.
Setting up an e-commerce storefront is not as straightforward as it is with other modern site builders and the additional costs quickly add up. So, if mobile optimization and selling online are important to you, you might want to look elsewhere.
It is commendable that Homestead provides hosting but the downside is if you want to transfer your site to a different hosting service, you'd have to start building and editing your site from scratch. Luckily, Homestead has a generous 30-day money-back guarantee so you can test out this site builder before fully committing.