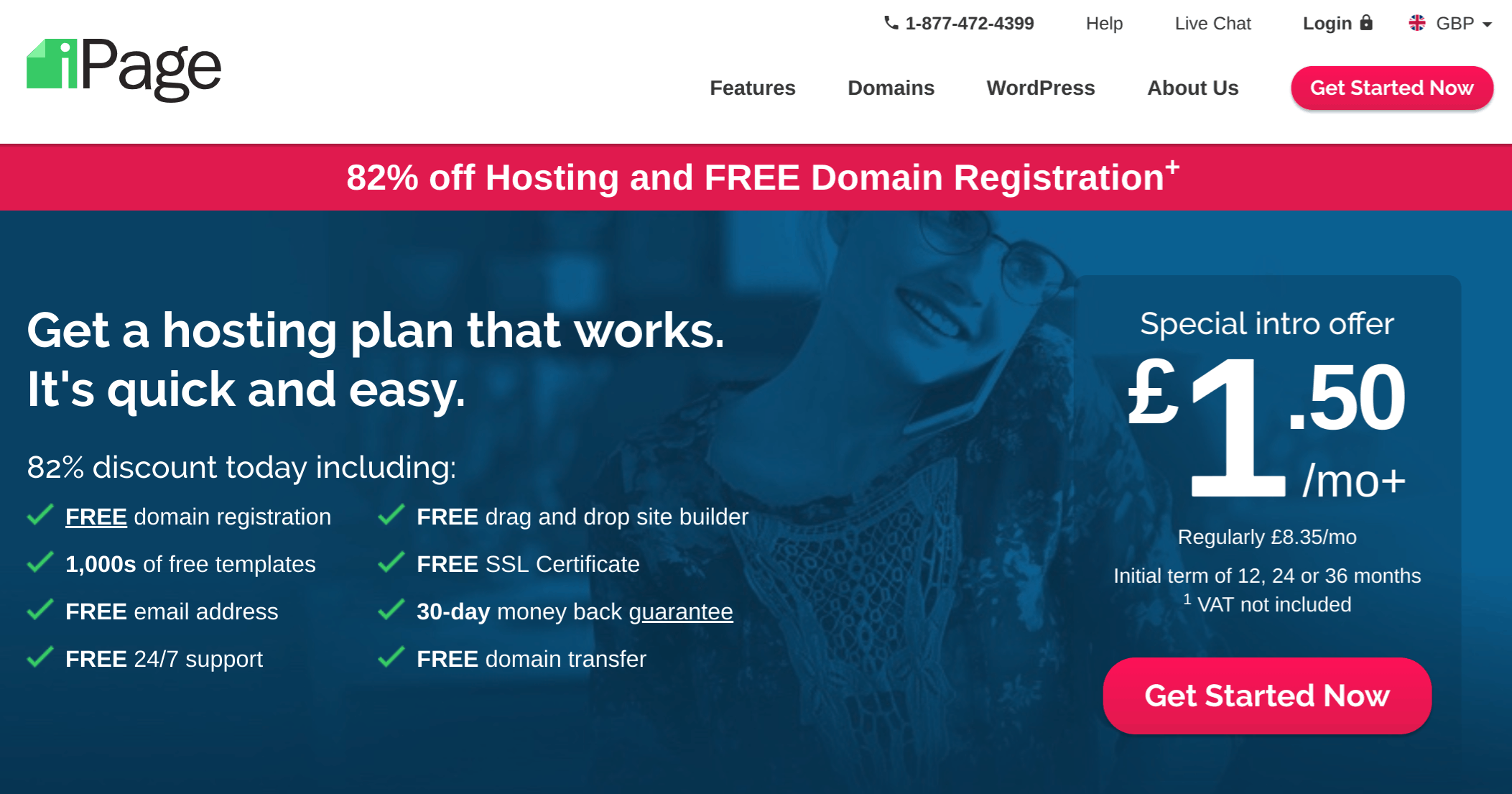 A Simple Set of Hosting Products
With over 20 years of experience under its belt, iPage certainly had enough time to become the best hosting company around. Did it? Can it provide you with blazing fast speeds, professional support, and everything else needed for your website to succeed? 
Let's start from the basics. iPage doesn't have a complicated pricing structure or dozens of plans to choose from. There's one unlimited shared hosting plan and two managed shared WordPress plans. Everything's neatly organized and available in English.
I signed up for the one-size-fits-all shared hosting plan and discovered that it didn't really fit me. It wasn't offensively bad or anything, it just wasn't…very good. "Unlimited" isn't really unlimited, useful extras are few and far between, and renewal rates are through the roof.
I've summed up all the information you need to make a fully informed decision. Take a few minutes to read my review and save yourself a lot of money and heartache.