Modern, Cheap Indian Web Hosting
Host IT Smart offers shared hosting, WordPress hosting, VPS hosting, dedicated servers, and plans for Java developers (which is somewhat uncommon, but cool). It's been around for just under a decade as a hosting provider, and has data centres in India and the USA.
Oh, and it provides support in English.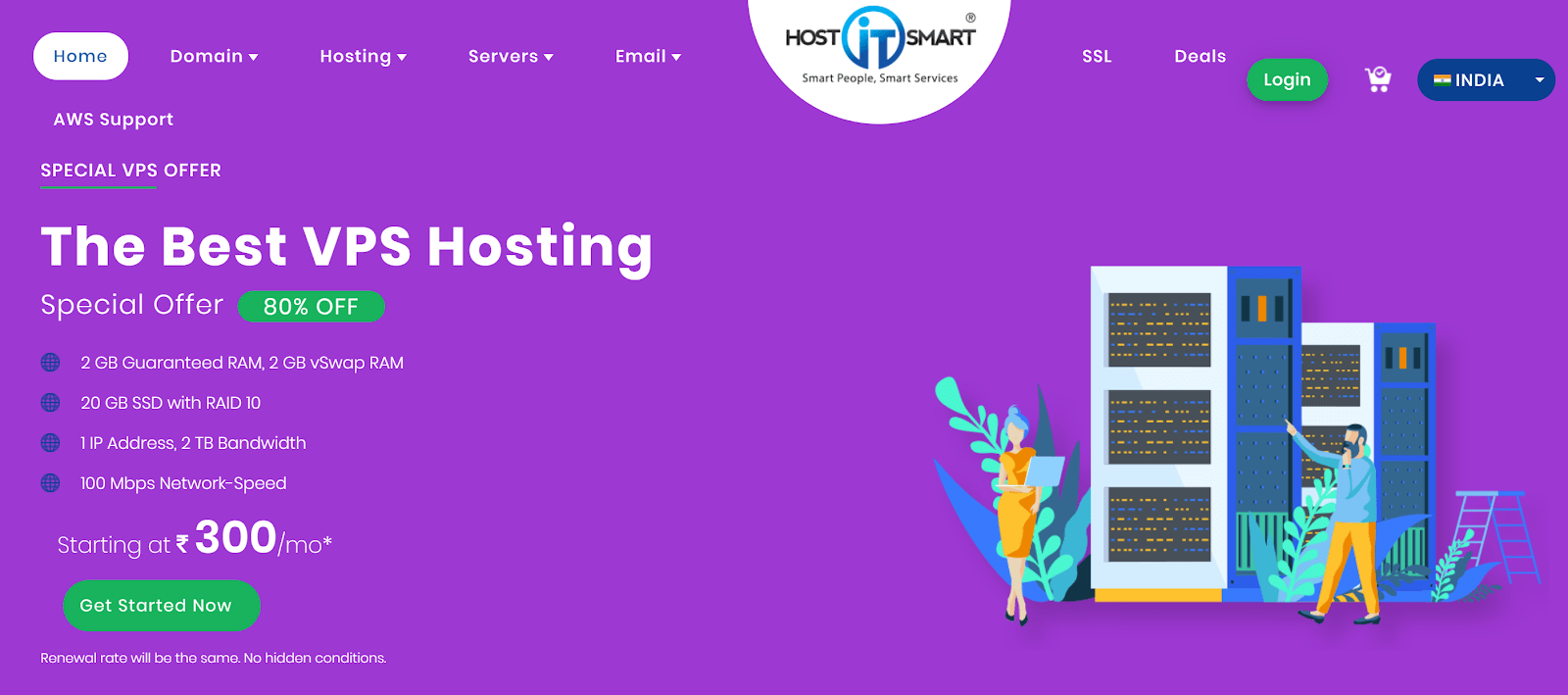 I got really good vibes from this host: it looks professional and has a good range of plans. It has a clean, modern site – the little drop-down at the top left allows you to switch between the India site and the global site. Better yet, its pricing is awesome.
But when I used Host IT Smart, I discovered some performance and uptime problems. Cheap hosting is only good when people can actually access your site.
So, can you trust Host IT Smart with your website, or would you be better off with an international host like Hostinger, which offers excellent prices as well? I set up a real website to show you how it performs.