Basic Hosting for Indian Customers
HostingRaja is based in India and specialises in budget VPS and shared hosting. It has a low price tag and some impressive WordPress features. Nice, but there's one big catch – you can only use this host if you have an address in India.
If you are based in India, HostingRaja offers generous hosting plans. It's website can be a bit difficult to use, but it the company offers support in six languages, including English, Tamil, and Hindi.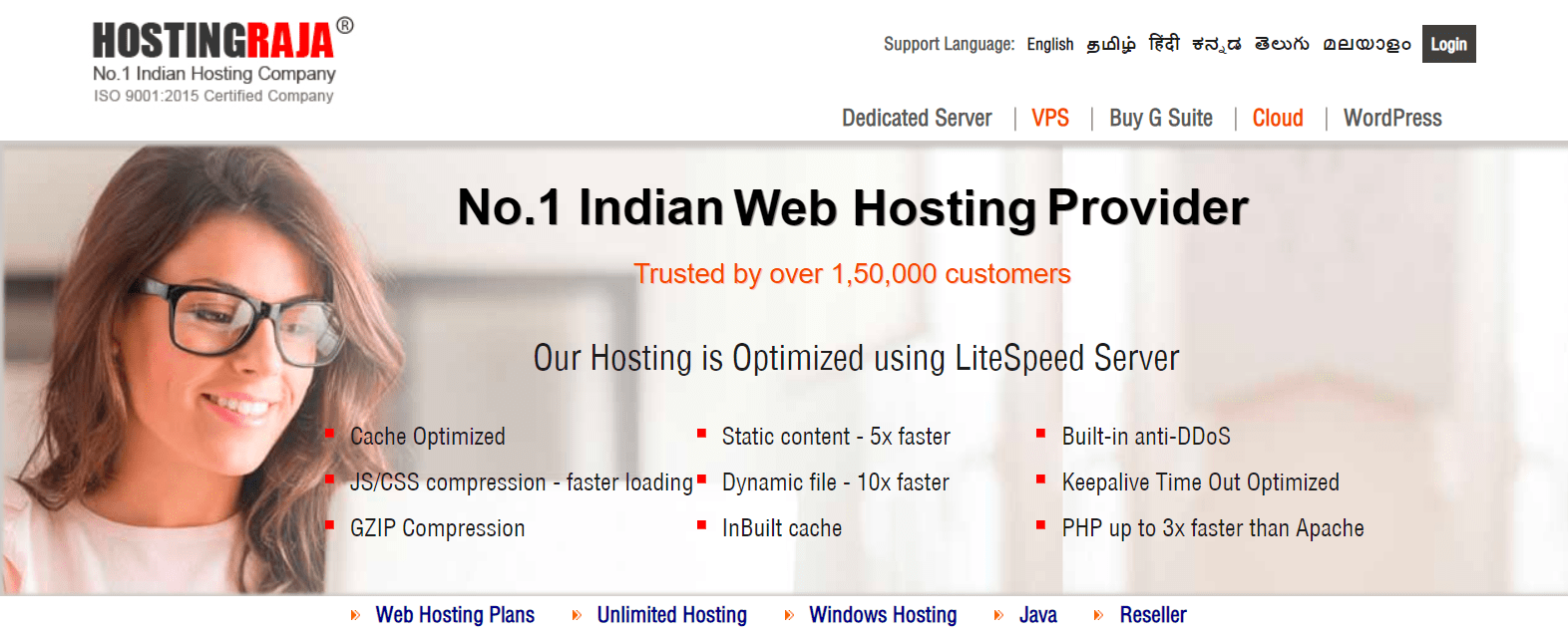 HostingRaja uses an Indian data centre, which should give good performance for customers in Asia. But other aspects of its service are lacking in quality, and there's no uptime guarantee, which could be an issue for your website in the long term.
So, is HostingRaja really the number one provider in India, as the homepage claims? Or would you be better off with a budget-friendly international host, like Hostinger? To find out, I signed up for HostingRaja and put it to the test.