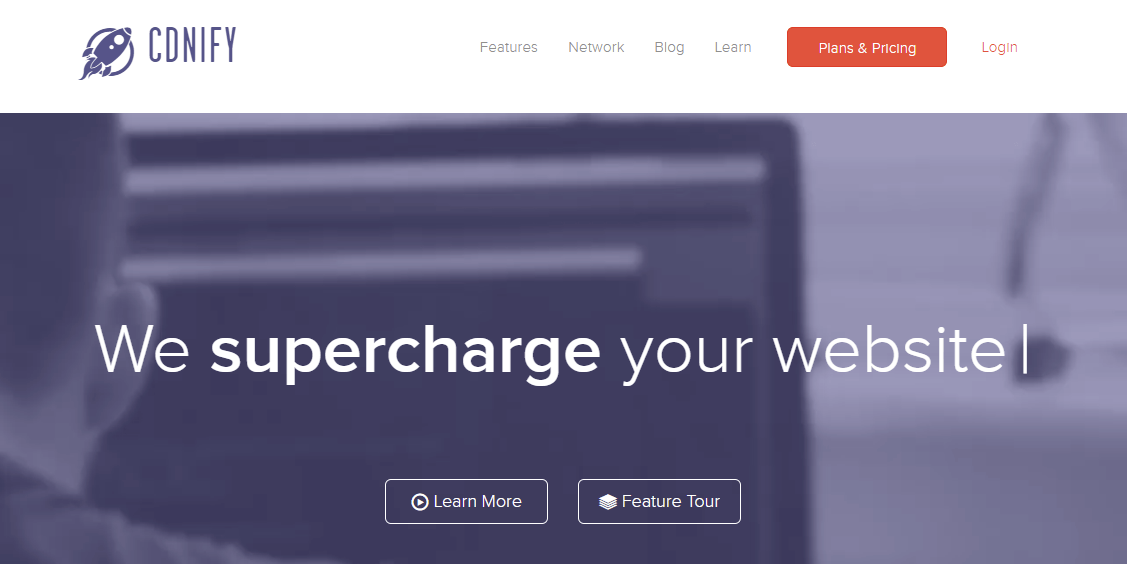 As its name implies, CDNify offers a Content Delivery Network (CDN). The company was founded in 2012 with a mission to rocket the website speed of its customers. It uses a network of hundreds of servers in the United States, the Netherlands, the United Kingdom, France, and Singapore. Its website is available in English only.
Features and Ease of Use
If you're looking for hosting solutions, you're in the wrong place and should take a look at Hostinger, Liquid Web, and the other top providers already reviewed. For CDN, though, this company offers four plans with the following features:
10, 20, 30, or unlimited websites
Anywhere from 150GB to 20TB bandwidth
CDNify provides no uptime/availability guarantee nor does it have a minimum service level requirement. For a CDN, that's quite a disappointment. Many websites are on CDN to ensure that they are up at all times, even with a spike in traffic. Therefore, you might want to take a look at another CDN provider, such as Hostry.
Also, it expressly states in its terms and conditions that the service might be unavailable for a number of reasons and by taking its service you acknowledge that and shouldn't expect any guarantee.
You can set up your account easily by either uploading your static website files directly on its network or mirroring your entire website from your dashboard. Regardless of the method you choose, you still get the same CDN experience.
It's easy to set up CDNify on websites on WordPress because of some caching plugins that provide the option of adding your CDN URL. There are easy ways to set it up for Drupal, Joomla, Magento, and Prestashop as well.
The easiest, but not fastest, is if your website is custom coded without a platform. You'll only need to edit the URLs of your static content with "cdn," but if you have a lot of static content, that will take a lot of time.
CDNify provides a free SSL certificate to protect your website content. You can also upload your own SSL or buy one from them if you wish. This and the enhanced speed of the CDN should boost your website speed and help you be at a better advantage in terms of SEO ranking.
Pricing and Support
Most CDN providers have a way for customers to test the service either through a free trial, a free version, or a money-back guarantee/refund policy. However, CDNify doesn't offer any of those. You'll have to commit your money with a high risk as there's no hope for a refund if you don't like it.
Also, its prices are low when compared to some of the other U.S. based CDN providers. It's close to some of the top companies in the market, but not the best. Its subscription period is one month and you can pay with your MasterCard, Visa, or PayPal.
Customer support is available through email and in-depth guides. However, its support agents will respond to you based on how much you're paying for the service. If you're on the base plan, don't expect 24/7 support. Those on the others get 24/7 support, while Enterprise 10 and above get priority support.