A Beginner-Friendly Social Media Management Platform with a Secret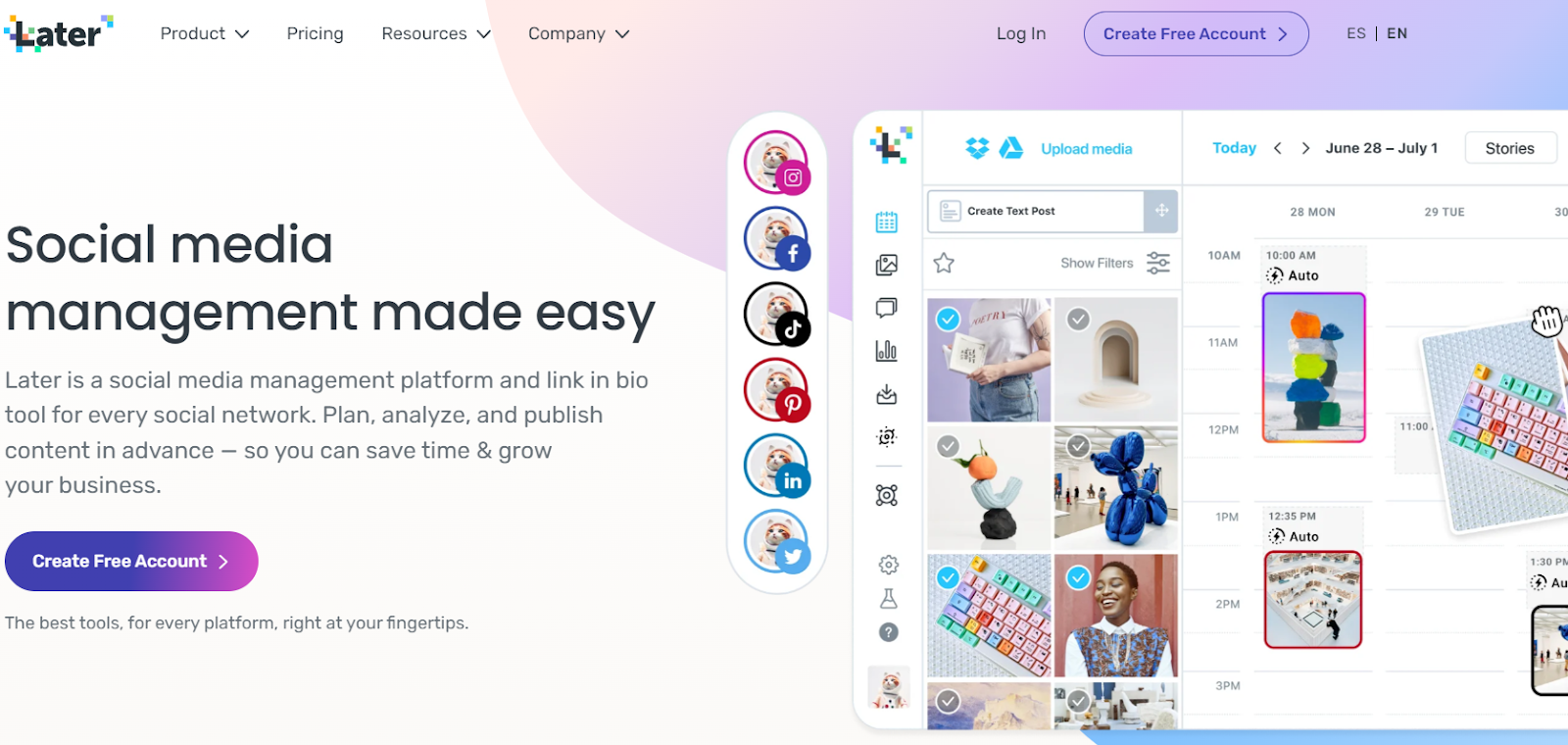 Later is an Instagram-focused social media management platform for editing, scheduling, and automatically publishing social media posts. It also integrates with a couple more social channels, including Facebook, TikTok, Twitter, Pinterest, and LinkedIn.
Although it offers a wide range of plans at different price tags, it's clear that Later's primary target audience is Instagram content creators. Although bigger teams and social media agencies can collaborate through Later, the app is missing a few core features, such as message automation and customer relationship management (CRM). That, combined with its limited reporting capabilities (besides Instagram), means you might not know enough about your audience to develop your marketing strategy.
But I wouldn't dismiss Later as a viable solution too quickly. After all, not everyone needs super in-depth audience insights to run their social media accounts. Later is a well-designed social media management platform with an intuitive interface and easy-to-use tools.
Best of all? You don't need to break the bank to make the most of this app. With that in mind, I'll let you in on a little secret. Later's free plan is great, and its most valuable option is actually NOT the most expensive.
Read on to find out which plan won me over and whether it's the right choice for YOU.